The Best and Worst Vegetables to Eat on Keto + Our FREE Printable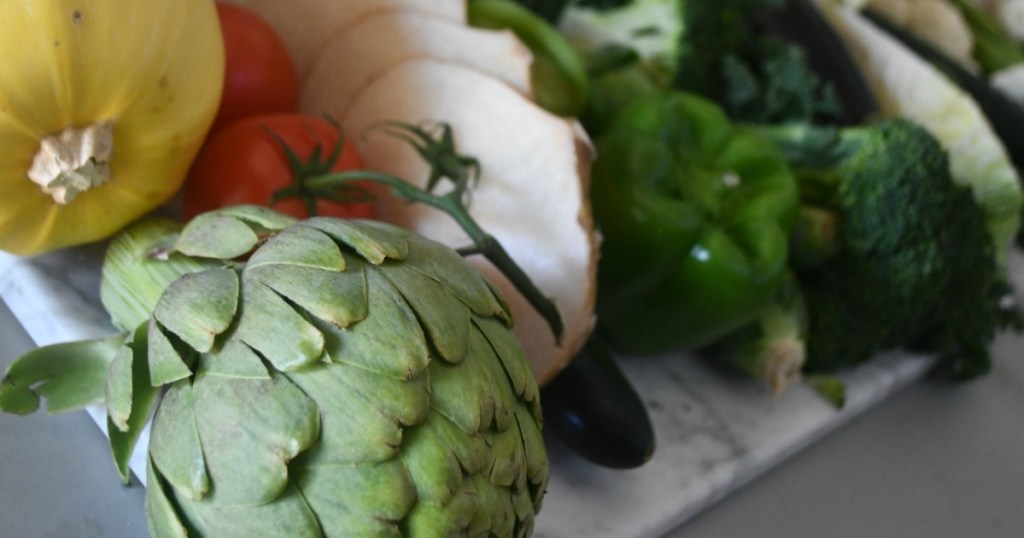 Wait, aren't all veggies keto-approved?
When it comes to the keto diet, not all veggies are created equal. We separated the best and the worst keto vegetables in this handy keto vegetable printable to show high- versus low-carb vegetables – all so you can quickly find the winners (and losers) that work best based on your needs.
---
Best Keto Vegetables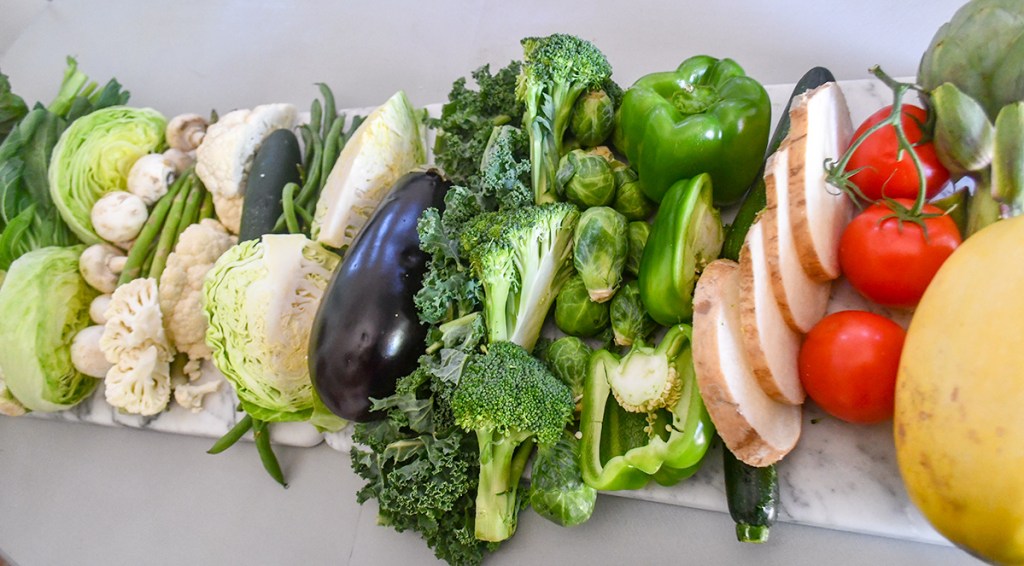 Artichokes (6g net carbs)
Serving: 1 artichoke | Cal: 47 | Total Fat: 0g | Total Carbs: 11g (5g fiber, 1g sugar) | Protein: 3g
• Tips for eating: Enjoy this delectable veggie with some Kerrygold butter after steaming or mixed into a keto-friendly spinach artichoke dip.
• Recipes to try: Perfectly Cooked Artichokes (SavoryTooth.com), Spinach Artichoke Dip + Pull-Apart Rolls (CastIronKeto.net)
---
Asparagus (2g net carbs)
Serving: 1 cup (raw) | Cal: 27 | Total Fat: 0g | Total Carbs: 5g (3g fiber, 0g sugar) | Protein: 3g
• Tips for eating: Asparagus can either be munched on raw, steamed, roasted, or grilled. It tends to be on the bitter side, so you'll want to spruce it up with salt, pepper, or your other favorite seasonings.
• Recipe to try: Steak and Veggies Sheet Pan Bake
---
Bok Choy (1g net carb)
Serving: 3/4 cup | Cal: 22 | Total Fat: 1g | Total Carbs: 2g (1g fiber, 1g sugar) | Protein: 1g
• Tips for eating: Bok Choy only has 1 net carb! Add this to your favorite Asian keto dishes or simply roast it for an easy dinner side.
• Recipe to try: Roasted Bok Choy (WholesomeYum.com)
---
Broccoli (4g net carbs)
Serving: 1 cup (chopped, raw) | Cal: 31 | Total Fat: 0g | Total Carbs: 6g (2g fiber, 2g sugar) | Protein: 3g
• Tips for eating: Broccoli is so versatile! Eat it raw (and dunk it in this yummy ranch dip), steamed, sautéed, roasted, or mixed into a velvety cheddar soup.
• Recipe to try: Broccoli Cheddar Soup
---
Brussel Sprouts (4g net carbs)
Serving: 4 oz. | Cal: 48 | Total Fat: 0g | Total Carbs: 9g (5g fiber, 2g sugar) | Protein: 4g
• Tips for eating:  Eat Brussels sprouts steamed or roasted, and be sure to season them up with your favorite spices while adding in extra fat as well.
• Recipes to try: Easy Roasted Brussel Sprouts, Bacon Wrapped Brussel Sprouts
---
Butter Lettuce (0g net carbs)
Serving: 1 cup | Cal: 7 | Total Fat: 0g | Total Carbs: 1g (1g fiber, 1g sugar) | Protein: 1g
• Tips for eating: Butter lettuce can obviously be used at the base of a salad, but their leaves are hearty enough to be used as wraps for meats and cheeses.
• Recipe to try: Slow Cooker Carnitas Lettuce Wraps
---
Cabbage (3g net carbs)
Serving: 1 cup (chopped, raw) | Cal: 22 | Total Fat: 0g | Total Carbs: 5g (2g fiber, 3g sugar) | Protein: 1g
• Tips for eating: Consume cabbage as a cold, creamy, and crunchy slaw, or use the leaves to keep yummy enchilada fillings intact.
• Recipes to try: Creamy Coleslaw, Green Chile Cabbage Enchiladas
---
Cauliflower (2g net carbs)
Serving: 1 cup (raw) | Cal: 25 | Total Fat: 0g | Total Carbs: 5g (3g fiber, 2g sugar) | Protein: 2g
• Tips for eating: By far the most common keto vegetable! Roast or steam florets, use riced cauliflower in place of rice, or mash boiled cauliflower up for faux potatoes. The possibilities are endless!
• Recipes to try: Loaded Cauliflower Casserole, Cauliflower Mashed "Potatoes"
---
Celery (1g net carb)
Serving: 1 cup (chopped, raw) | Cal: 16 | Total Fat: 0g | Total Carbs: 3g (2g fiber, 1g sugar) | Protein: 1g
• Tips for eating: Typically eaten raw, celery adds that much-desired crunch to the keto diet. It even lends traditional Buffalo flavors to our chicken soup.
• Recipes to try: Buffalo Chicken Soup, Wendy's Copycat Chili
---
Chard (0g net carbs)
Serving: 1 cup | Cal: 8 | Total Fat: 0g | Total Carbs: 1g (1g fiber, 0g sugar) | Protein: 1g
• Tips for eating: Though it looks like lettuce, you probably won't want to chomp on chard in your salad given its raw bitterness. Instead, wilt it into soups, or whip up an easy side by sautéing chard leaves and stems with butter, garlic, and bacon.
• Recipes to try: Zuppa Toscana Soup, Pan Fried Swiss Chard (AllRecipes.com)
---
Cucumber (2g net carbs)
Serving: 1/2 cup | Cal: 8 | Total Fat: 0g | Total Carbs: 2g (0g fiber, 1g sugar) | Protein: 0g
• Tips for eating: Best when cold, crunchy, and ready for snacking. It can even be sliced or spiralized to be the base of a refreshing summer salad.
• Recipe to try: Make Ahead Keto Snack Boxes
---
Eggplant (3g net carbs)
Serving: 1 cup (cubed, raw) | Cal: 21 | Total Fat: 0g | Total Carbs: 5g (2g fiber, 3g sugar) | Protein: 1g
• Tips for eating: Eggplant is a hearty vegetable that can replace noodles in lasagna or used as the crust for your favorite pizza fixings. You can even keep it simple by cubing and sautéing with some extra virgin olive oil and seasoning.
• Recipes to try: Eggplant Pizzas (WholesomeYum.com), Eggplant Lasagna (EasyLowCarb.com)
---
Green beans (2g net carbs)
Serving: 1/2 cup | Cal: 20 | Total Fat: 0g | Total Carbs: 4g (2g fiber, 2g sugar) | Protein: 1g
• Tips for eating: Raw, steamed, roasted, blanched, or sautéed are easy ways to cook up this multi-use vegetable. We prefer it surrounded by bacon, though.
• Recipe to try: Bacon Wrapped Green Bean Bundles
---
Jicama (4g net carbs)
Serving: 100 grams | Cal: 38 | Total Fat: 0g | Total Carbs: 9g (5g fiber, 2g sugar) | Protein: 1g
• Tips for eating: Jicama is a favorite of team member Marley! It can be cut up into sticks for dipping or chopped to provide an added crunch to her yummy pico recipe.
• Recipe to try: Jicama Pico de Gallo
---
Kale (3g net carbs)
Serving: 1 cup (chopped) | Cal: 11 | Total Fat: 1g | Total Carbs: 6g (3g fiber, 0g sugar) | Protein: 3g

• Tips for eating: Kale can be used for its nutritional power in salads or air fried for a crunchy treat!
• Recipes to try: Air Fryer Kale Chips, Kale Superfood Salad
---
Mushrooms (1g net carb)
Serving: 3 oz. | Cal: 20 | Total Fat: 0g | Total Carbs: 2g (1g fiber, 1g sugar) | Protein: 2g
• Tips for eating: Add an earthy flavor to dishes by incorporating roasted or sautéed mushrooms. If you prefer them raw, they make a great addition to veggie and cheese boards. But our favorite method? As a pizza crust.
• Recipe to try: Portabello Mushroom Pizzas
---
Peppers (4g net carbs)
Serving: 1 cup (chopped, raw, green) | Cal: 30 | Total Fat: 0g | Total Carbs: 7g (3g fiber, 4g sugar) | Protein: 1g
• Tips for eating: You can do just about anything with peppers—eat them raw, stir fry, grill them on shish-kababs, or even use them to hold your favorite meat and cheese fillings!
• Recipes to try: Philly Cheesesteak Stuffed Peppers, Carnitas Nachos
---
Lettuce (1g net carb)
Serving: 1 cup (chopped) | Cal: 8 | Total Fat: 0g | Total Carbs: 2g (1g fiber, 1g sugar) | Protein: 1g
• Tips for eating: A crisp, crunchy salad is a natural go-to, but consider using the leaves to make your own DIY Unwich, just like the ones they make at Jimmy Johns!
• Recipes to try: DIY Unwich Wrap, Shrimp and Avocado Salad
---
Spaghetti Squash (5g net carbs)
Serving: 1 cup (cubed) | Cal: 31 | Total Fat: 1g | Total Carbs: 7g (2g fiber, 3g sugar) | Protein: 1g
• Tips for eating: Spaghetti squash is mainly eaten after the squash halves are cooked and the flesh inside is scraped (resembling spaghetti). How you top it is up to you.
• Recipe to try: Sausage and Spaghetti Squash Casserole
---
Spinach (0g net carbs)
Serving: 1 cup | Cal: 7 | Total Fat: 0g | Total Carbs: 1g (1g fiber, 0g sugar) | Protein: 1g
• Tips for eating: Spinach can be wilted and stirred into soups as a great source of Vitamin A. There's always the option to keep it raw for salads as well.
• Recipe to try: Chicken and Spinach Pizza
---
Tomatoes (4g net carbs)
Serving: 1 medium beefsteak tomato | Cal: 25 | Total Fat: 0g | Total Carbs: 5g (1g fiber, 3g sugar) | Protein: 1g
• Tips for eating: Tomatoes can be chopped (or left whole if they're small cherry or grape tomatoes) to provide a fresh flavor to salads. On the opposite end of the spectrum, they can be used as a hearty base for soups and chilis.
• Recipes to try: Tuna Ceviche, Cabbage Roll Soup
---
Zucchini (4g net carbs)
Serving: 1 squash, cooked | Cal: 29 | Total Fat: 0g | Total Carbs: 6g (2g fiber, 4g sugar) | Protein: 1g
• Tips for eating: Another keto staple vegetable! While cutting into spears for dipping or slicing for roasted or grilling are common ways to gobble this veggie up, many people spiralize it into "zoodles" to replace pasta.
• Recipes to try: Hasselback Pizza Zucchini, Buffalo Chicken Zucchini Boats, Chicken Pesto Zucchini Noodles
---
Worst Keto Vegetables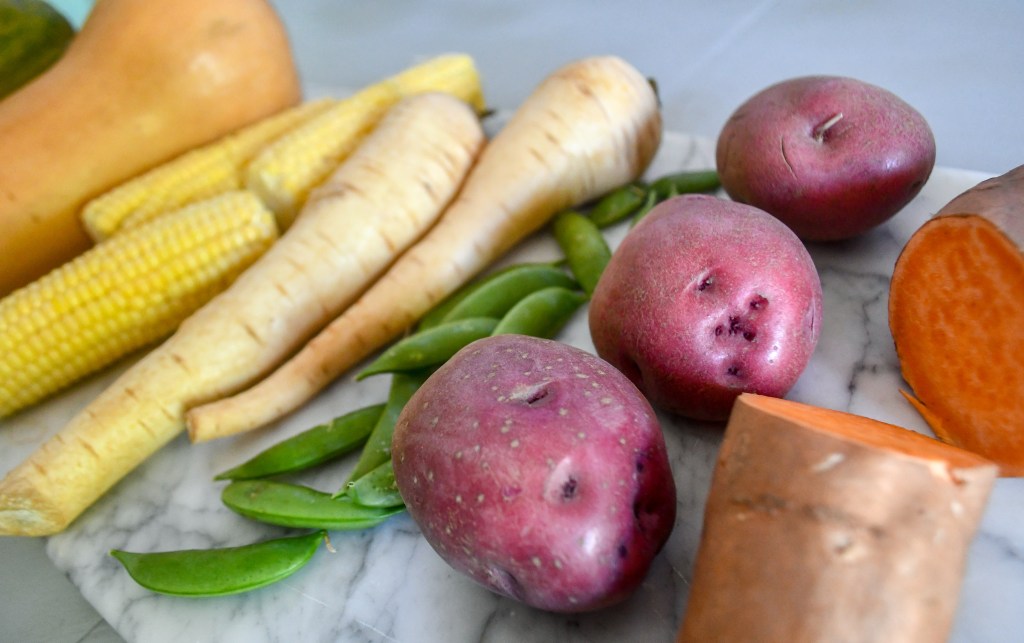 Acorn squash (13g net carbs)
Serving: 1 cup (cubed, raw) | Cal: 56 | Total Fat: 0g | Total Carbs: 15g (2g fiber, 0g sugar) | Protein: 1g
---
Butternut squash (13g net carbs)
Serving: 1 cup (cubed, raw) | Cal: 63 | Total Fat: 0g | Total Carbs: 16g (3g fiber, 3g sugar) | Protein: 1g
---
Corn (20g net carbs)
Serving: 2/3 cup | Cal: 100 | Total Fat: 1g | Total Carbs: 21g (1g fiber, 5g sugar) | Protein: 3g
---
Parsnips (13g net carbs)
Serving: 1 cup | Cal: 75 | Total Fat: 0g | Total Carbs: 18g (5g fiber, 5g sugar) | Protein: 1g
---
Peas (9g net carbs)
Serving: 1/4 cup | Cal: 70 | Total Fat: 1g | Total Carbs: 12g (3g fiber, 6g sugar) | Protein: 4g
---
Potatoes (24g net carbs)
Serving: 1 medium potato | Cal: 110 | Total Fat: 0g | Total Carbs: 26g (2g fiber, 1g sugar) | Protein: 3g
---
Yams ( 32g net carbs)
Serving: 1 yam | Cal: 158 | Total Fat: 0g | Total Carbs: 37g (5g fiber, 1g sugar) | Protein: 2g
---
---