Keto Buffalo Chicken Soup Recipe
This keto buffalo chicken soup recipe will warm you up in more ways than one!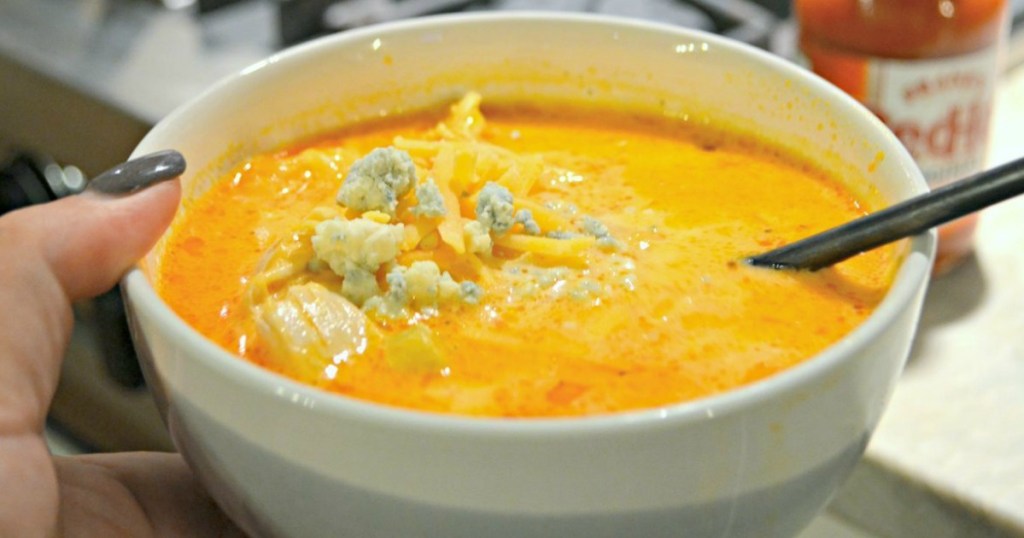 Warm up with this delicious and easy keto buffalo chicken soup recipe!
This Hip-tested soup recipe was such a big hit during our last Hip2Save team retreat that we wanted to share it with you too.
Everyone agreed that this creamy keto buffalo chicken soup recipe is both flavorful and delicious, and we think you're going to love it too!
---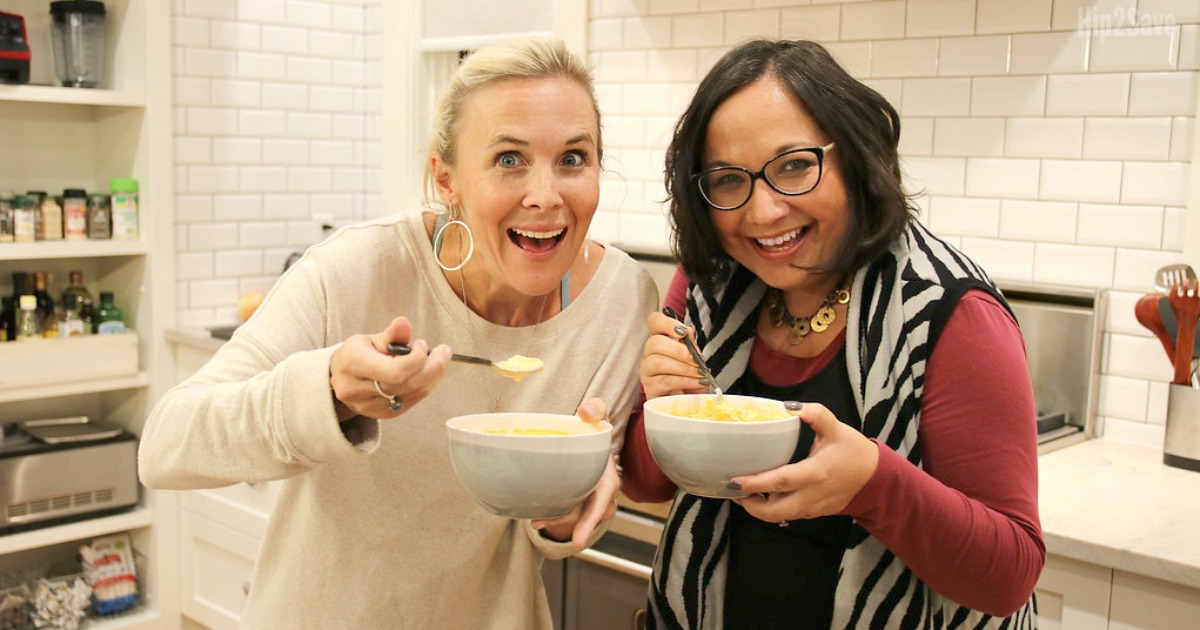 ---
Print
Keto Buffalo Chicken Soup Recipe
yield: 8 SERVINGS
prep time: 10 MINUTES
cook time: 25 MINUTES
total time: 35 MINUTES
This warm and cozy meal is the perfect choice for a chilly evening.
Ingredients
2 tablespoons butter
4 ribs celery, chopped
1/2 of an onion, chopped
3 garlic cloves, chopped
6 cups chicken broth
2 tablespoons ranch dressing mix
1 cooked rotisserie chicken, shredded
3 cups cheddar cheese
2 cups heavy cream
Blue Cheese for topping if desired*
Directions
1
Saute celery, onion, and garlic, with butter on the stove until tender and translucent.
2
In a stockpot, add chicken broth, sauteed veggies, ranch dressing mix, hot sauce, and shredded chicken. Let simmer on the stove for about 15 minutes.
3
Reduce heat and add cheese and cream before serving. Stir to combine.
4
Serve with crumbled blue cheese, if desired.
Nutrition Information
Yield: 8 servings, Serving Size: 1 1/2 cups
Amount Per Serving: 630 Calories | 53g Fat | 6g Total Carbs | 1g Fiber | 32g Protein | 5g Net Carbs
---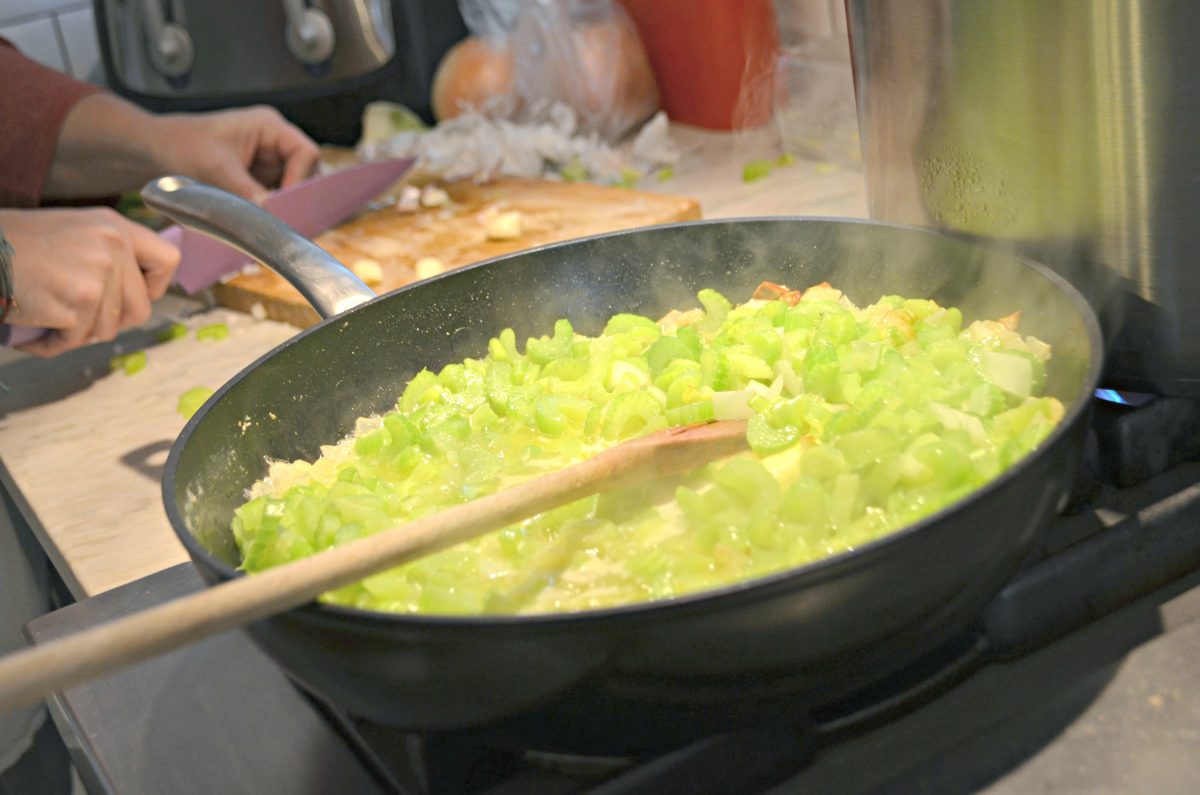 ---
Hip tips for making this keto buffalo chicken soup recipe:
We used pre-cooked rotisserie chicken for convenience, but you can always use leftover chicken or cook chicken specifically for the soup. In fact, you can even make this as a one-pot pressure-cooker meal!
The Frank's hot sauce balances out the amount of heavy cream, but if you're concerned about the soup becoming too spicy, just add in a little less hot sauce to accommodate your family's desired level of heat.
We tripled this recipe and it turned out fantastic, so if you need to feed a crowd, this comforting soup works out great! If you have leftovers, they heat up really well the next day and will be a zesty reprieve from your usual lunchtime routine!
---

This soup's broth turned out AMAZING!
The broth is the real star of this delicious soup. It's so flavorful and zesty, with the perfect balance of creaminess and heat. Overall, this is a very satisfying meal that will definitely warm you up from the inside out!
Best of all, I loved that this recipe was so darned easy to throw together. It's perfect as a warm and cozy meal for a cool fall weeknight, or as a flavorful hot lunch option. My family loves buffalo-flavored anything, so I'll be making this again for them soon.
---