BEST Homemade Keto Ranch Dip—Half the Carbs of Hidden Valley!
Say bye-bye to the hidden carbs in Hidden Valley and hello to the best homemade keto ranch dip recipe!

Ranch is dubbed America's #1 all-time favorite condiment!
Whether you use our best keto homemade ranch dip with raw veggies, paired with wings, or as a pizza dunker, you're gonna love our take on this party platter staple. Our homemade keto ranch dip is everything the original offers – minus the maltodextrin, monosodium glutamate, and artificial flavors. 🤮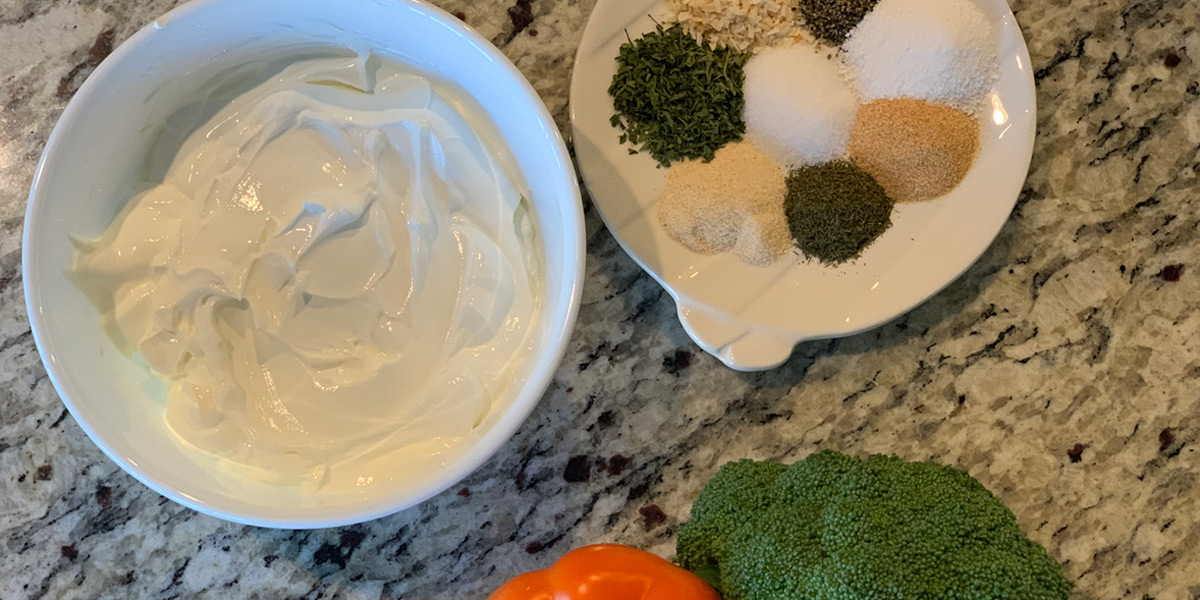 Our keto ranch dip is filled with flavor, not carbs.
One packet of powdered ranch mix contains a shocking total of 16 carbs. Thankfully, this dip is made without unnecessary carb-laden additives and thickeners. Instead, it's packed with zesty flavor and is only 1 carb per serving! 👏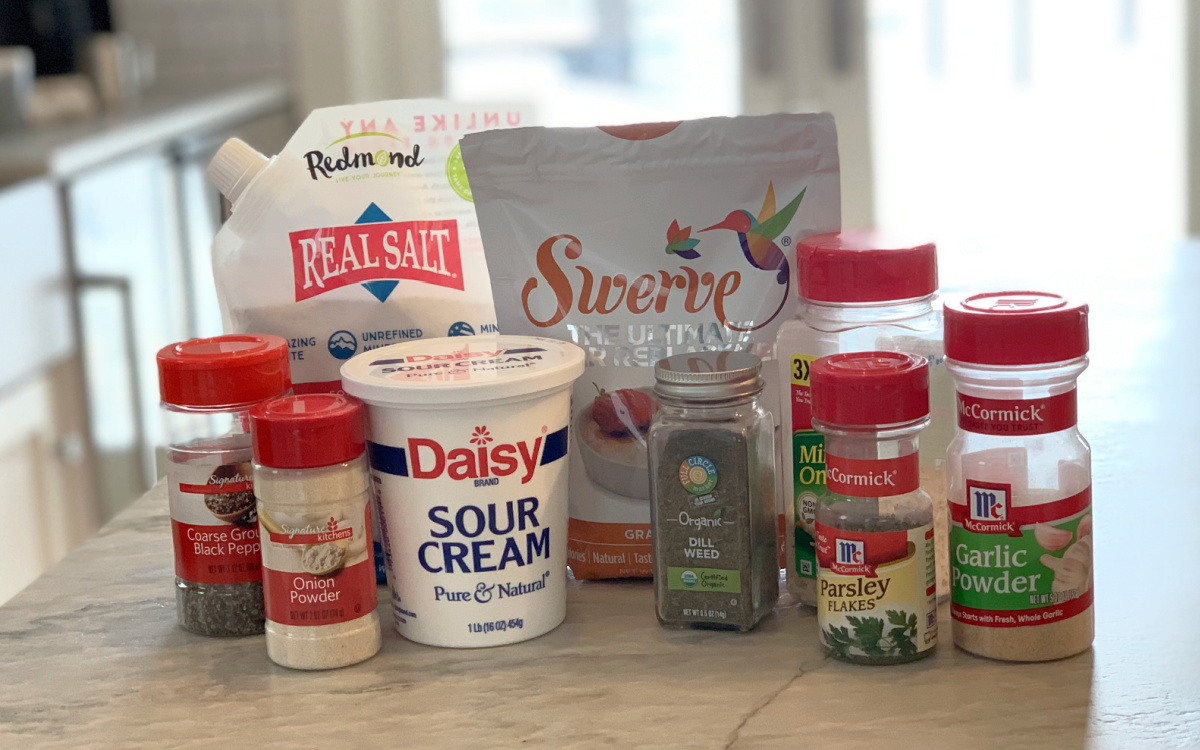 It all comes down to the seasonings. 🧂
This keto homemade ranch dip starts out with a base of sour cream, which already has a very buildable flavor to it. From there, you add all seasonings shown above (which are listed out in our recipe below), and watch how delicious this dip will turn out!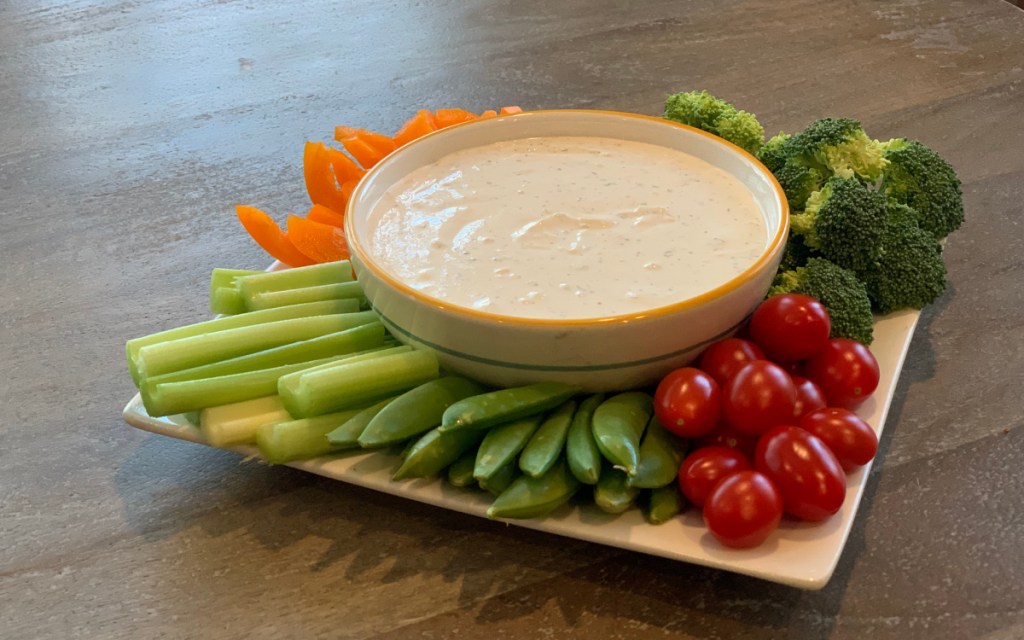 Hip tips for the best homemade keto ranch dip:
It may seem strange to add a sweetener, but it's actually a very necessary step to balance all flavors and create a consistent ranch-like taste.
If you like an extra zing, add 1 teaspoon of fresh lemon juice! You can also add additional seasonings or increase the amounts to punch up the herby flavor.
In a sealed container, homemade keto ranch can last about two weeks in the fridge.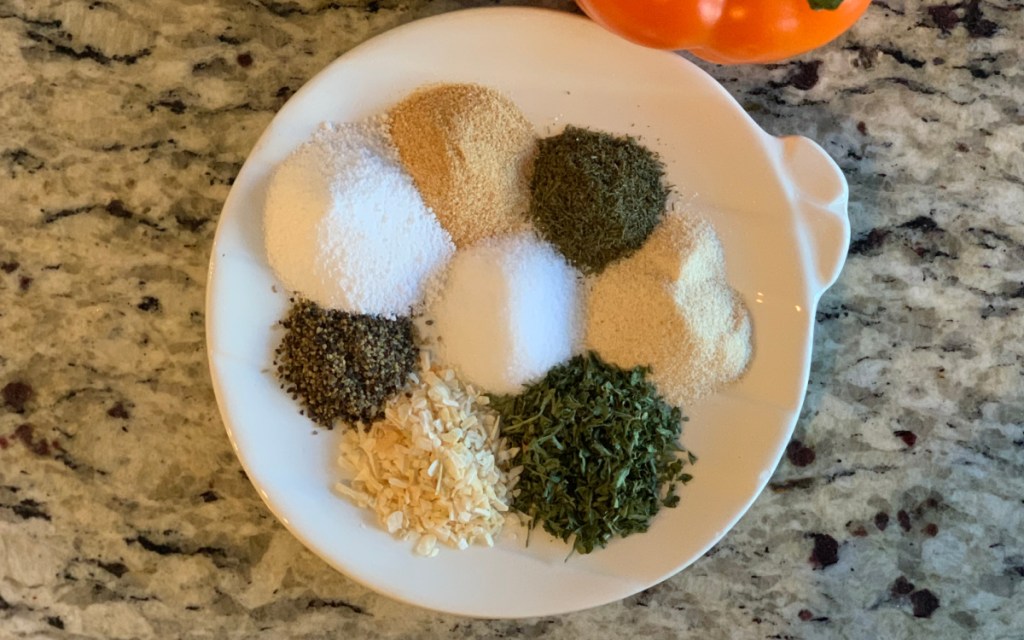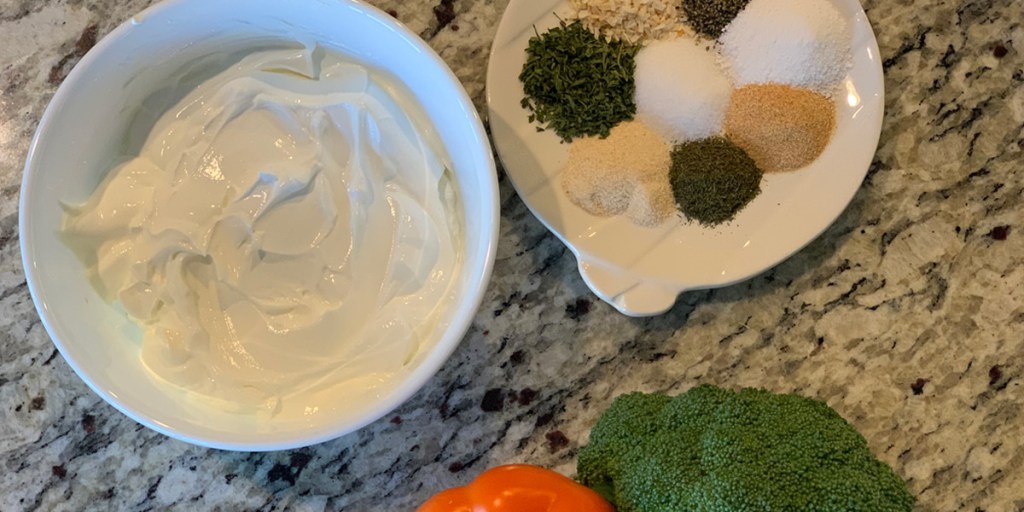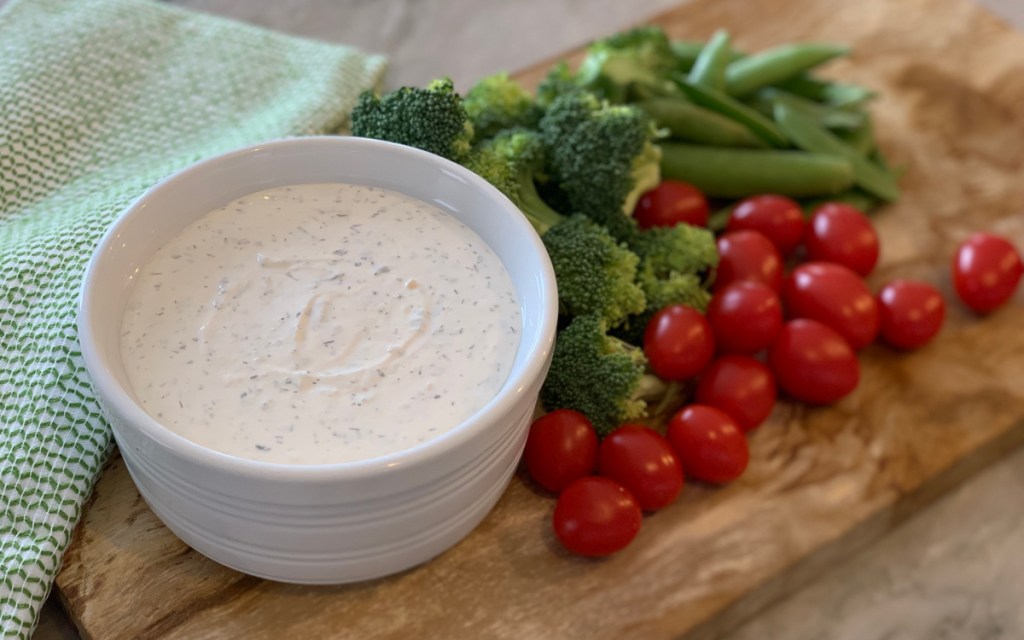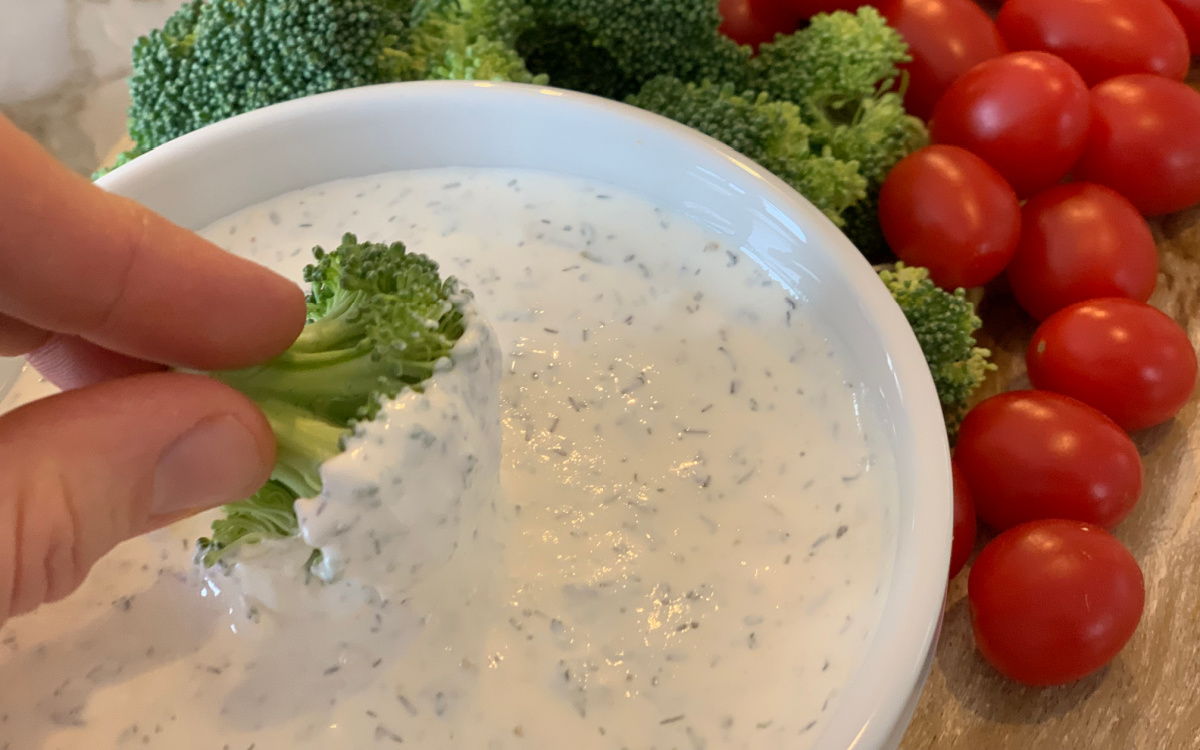 ---
yield: 16 SERVINGS
prep time: 5 MINUTES
total time: 5 MINUTES
Whether you use our best homemade keto ranch dip with raw veggies, paired with wings, or as a pizza dunker, you're gonna love our take on this party food staple.
Ingredients
1 teaspoon garlic powder
1 teaspoon onion powder
1 teaspoon dried minced onion flakes
2 teaspoons dried parsley
1 teaspoon dried dill weed
1 teaspooon salt
1/4 teaspoon black pepper
1 teaspoon erythritol (or preferred sweetener equivalent)
Directions
1
Mix all ingredients together in a medium bowl. Chill for at least 30 minutes before serving. Enjoy!
Nutrition Information
Yield: 16 servings, Serving Size: 2 tablespoons
Amount Per Serving: 100 Calories | 10.5g Fat | 1.3g Total Carbs | 0.1g Fiber | 0.2g Sugar | .3g Sugar Alcohol | 0.7g Protein | 1.3g Net Carbs
---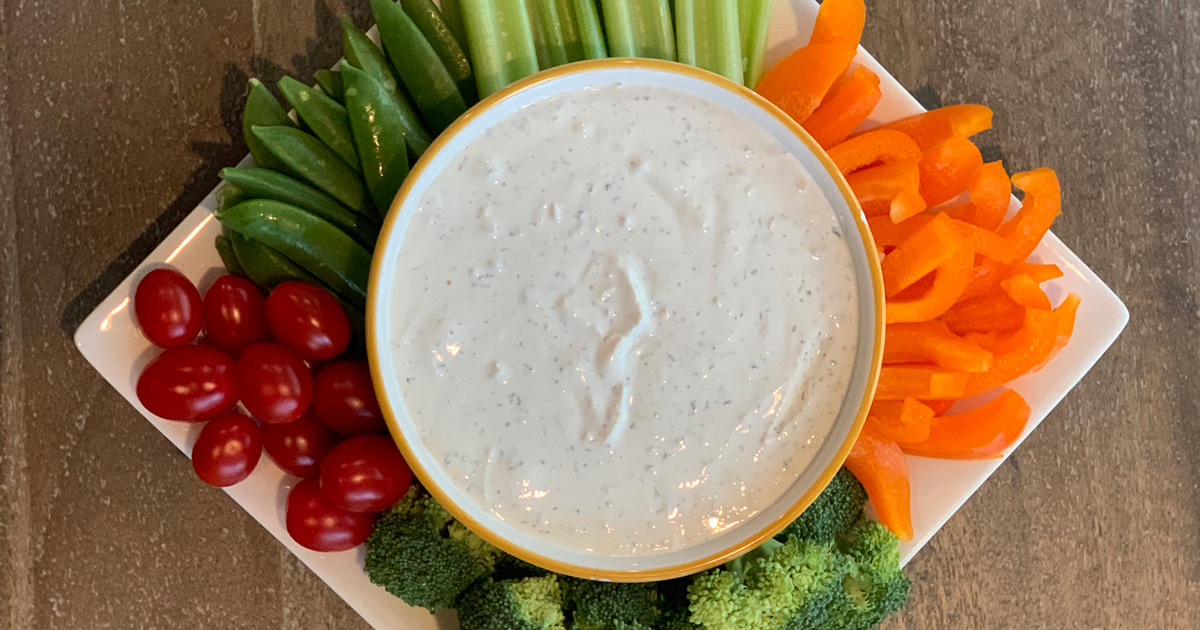 Now that you've found this dip, you won't be able to live without it!
I'm so happy to share this recipe with you as I dip pretty much everything in this! You can also make this in bulk for the pantry; this recipe measures just under 3 tablespoons of dry mix per 16 ounces of sour cream, so mix it up fresh when the craving strikes!
---