Keto Buffalo Chicken Zucchini Boats (Just 4 Ingredients Needed!)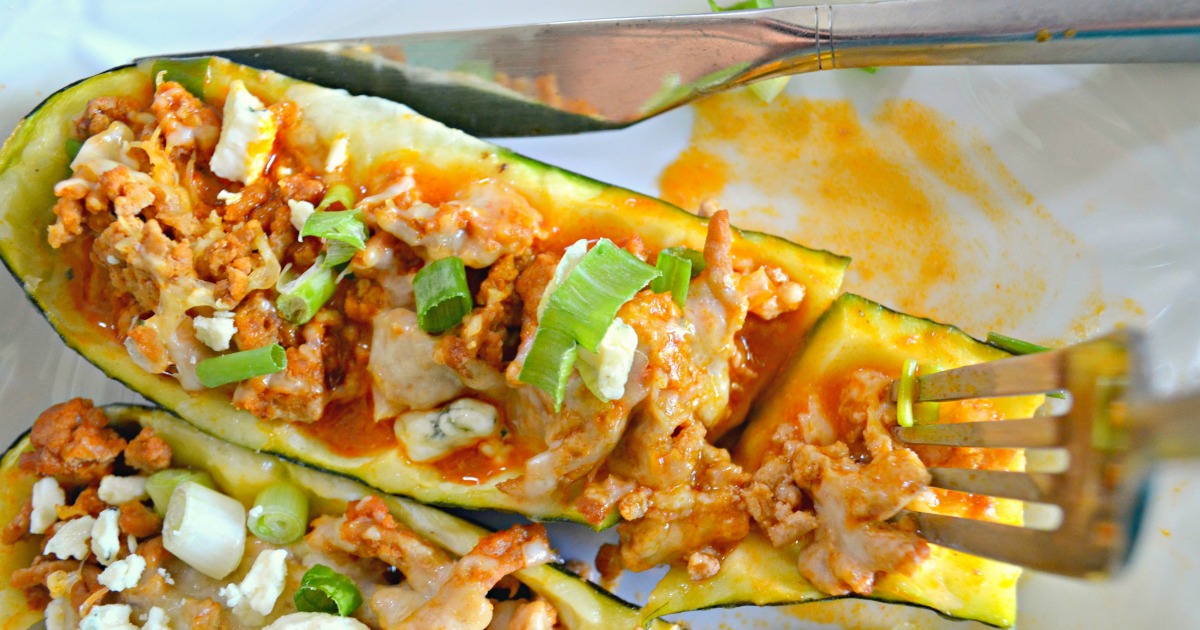 It's time to get saucy!
Who said that Buffalo Wing sauce was reserved strictly for chicken wings? In this creative twist on the spicy classic, zucchini halves are filled with tangy ground chicken topped with melty cheese for a meal or appetizer the whole family will love.
Here's how to easily make 4-Ingredient Buffalo Chicken Zucchini Boats –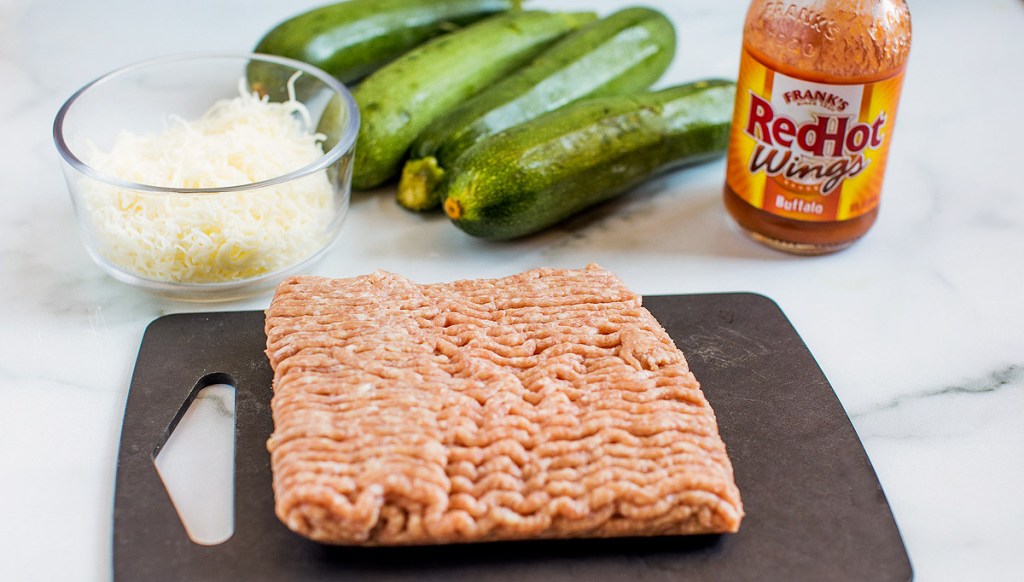 It's as simple as browning the meat, filling the zucchini boats, and popping them in the oven for a final bake. And even with just four ingredients, they're bursting with tangy Buffalo wing flavor. YUM!
You could also use ground turkey if preferred—I have and it always turns out delicious, too!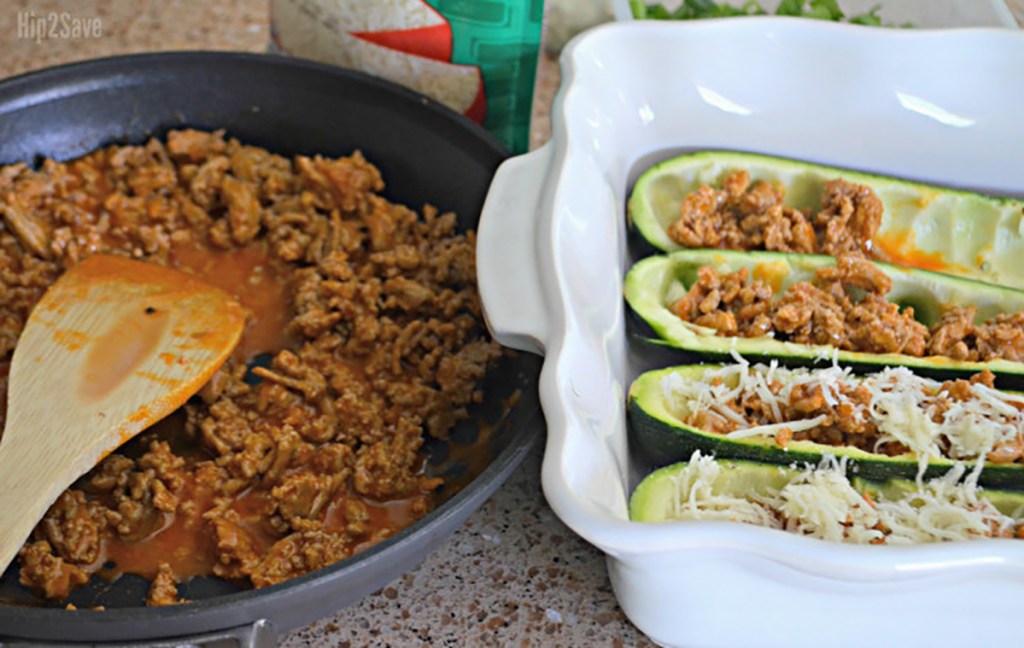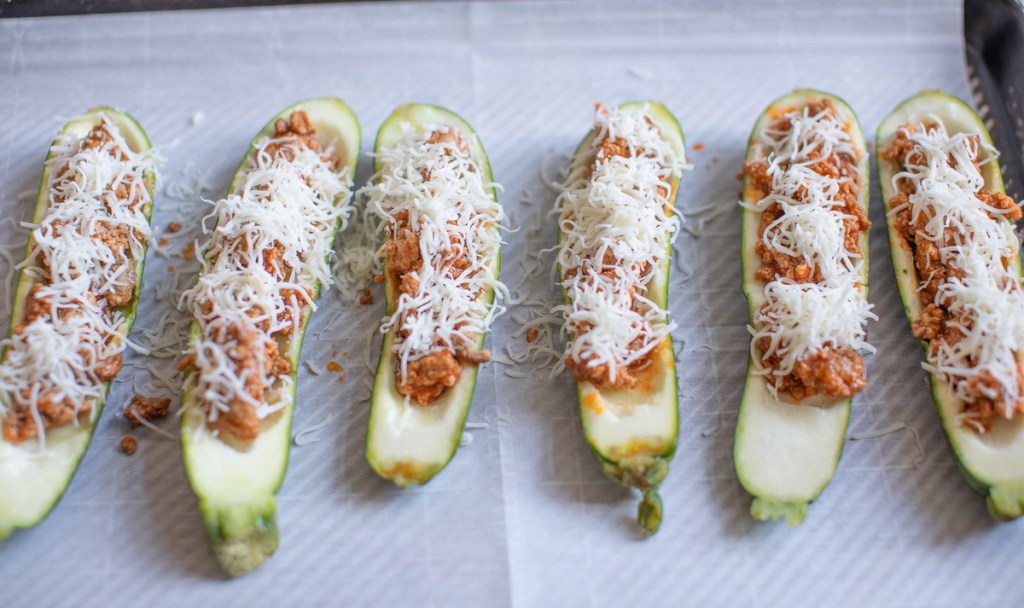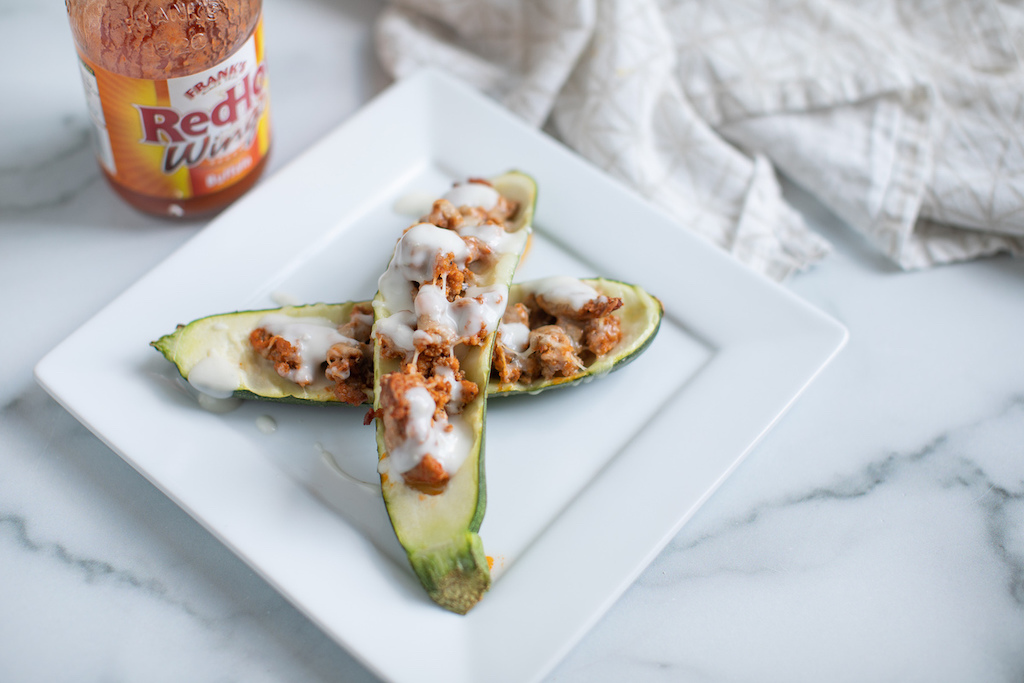 ---
Print
Keto Buffalo Chicken Zucchini Boats
yield: 4 SERVINGS
prep time: 15 MINUTES
cook time: 30 MINUTES
total time: 45 MINUTES
Ground chicken or turkey takes a zesty turn thanks to spicy buffalo wing sauce, served inside a zucchini half.
Ingredients
1 pound ground chicken or turkey
4 medium-sized zucchini
1 cup Italian blend cheese, shredded
Optional toppings: chopped green onions, crumbled bleu cheese, chopped celery
Directions
1
Preheat oven to 400 degrees F.
2
Over medium heat, cook ground chicken or turkey in a skillet on the stove. Stir in wing sauce and set aside.
3
Cut zucchini in half lengthwise and scoop out the center. Place zucchini with the scooped side up on a baking sheet or in a casserole dish.
4
Spoon the spicy ground meat into the middle of zucchini halves and sprinkle shredded cheese evenly over the top of each half.
5
Cover pan with foil and bake at 400 degrees for about 30 minutes, or until zucchini is tender.
6
Top with sliced green onion and crumbled bleu cheese, if desired. For added crunch, consider dicing celery to sprinkle on top. Enjoy!
Nutrition Information
Yield: 8, Serving Size: 2 zucchini boats
Amount Per Serving: 274 Calories | 17g Fat | 9g Total Carbs | 2g Fiber | 22g Protein | 7g Net Carbs
---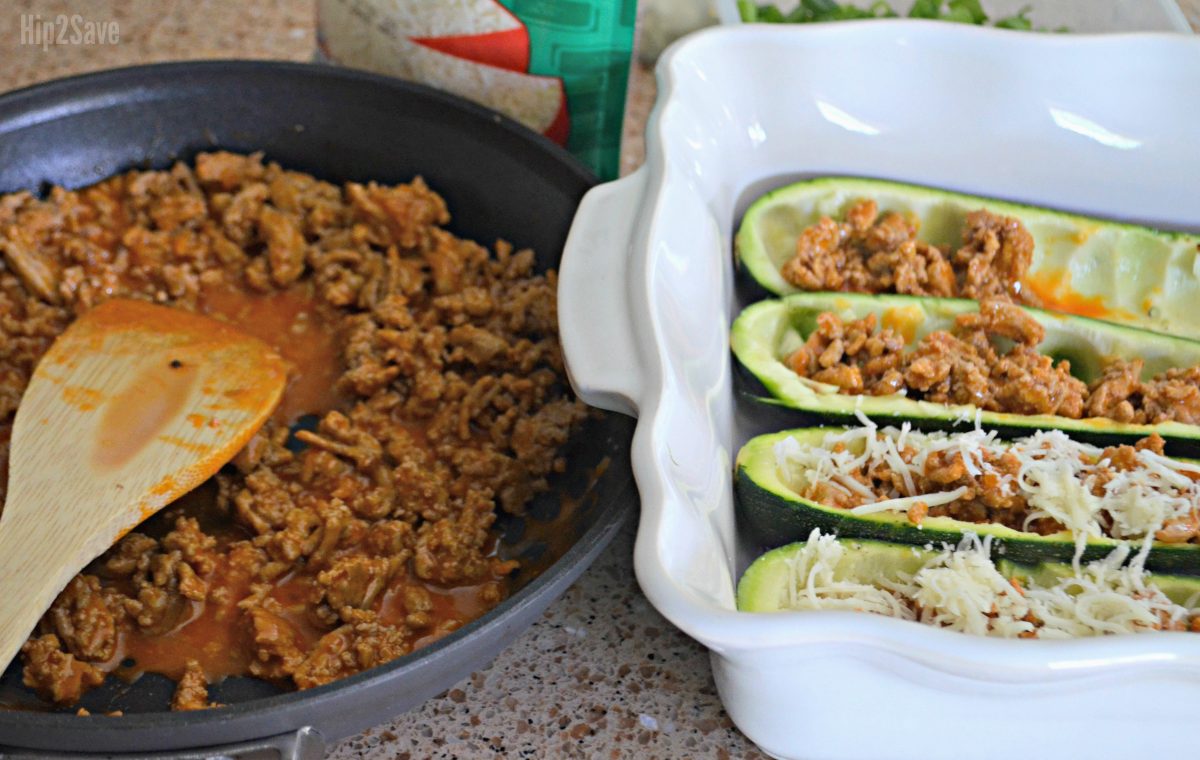 Hip Recipe Tips:
Use a melon baller for easy scooping of the zucchini halves.
Get creative with your Buffalo chicken filling. You could use leftover shredded chicken, chopped grilled chicken, or even a can of chicken in a pinch.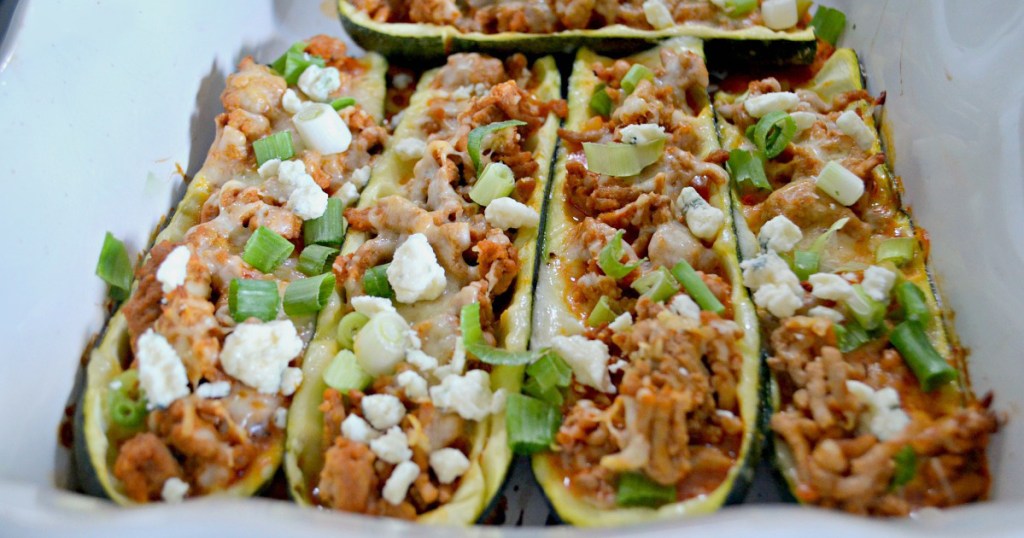 This meal is super yummy and low carb!
Not only is this dish a family-friendly hit, but it's also a great way to use up zucchini when it's in season.
Buffalo chicken zucchini boats are super satisfying with lots of tangy spices and melted cheese goodness! They're easy to prepare and a must-try idea if your family likes Buffalo chicken flavor. Enjoy!
---