Get Your Snack On: Crunchy Keto Kale Chips Using the Air Fryer!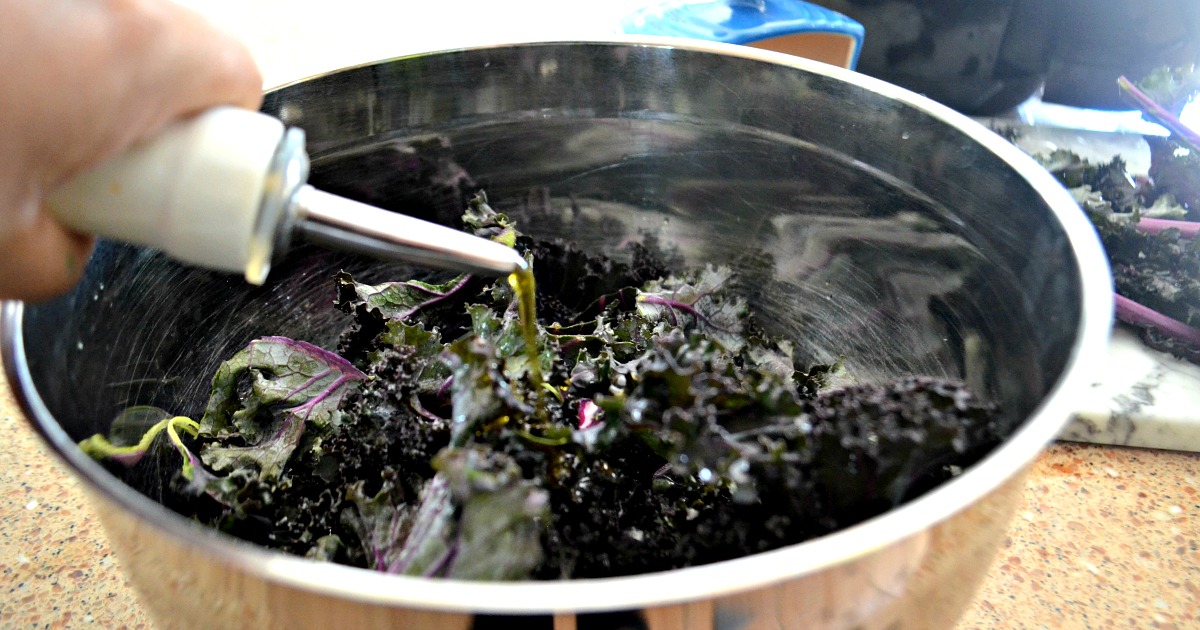 Eating low carb and miss eating potato chips?
Get your crunchy snack fix with some yummy kale chips right from your air fryer! They're such a delicious crispy snack that's both healthy and satisfying. Plus, I appreciate the fact that they're fairly easy to make in less than ten minutes – and without preheating the oven! If you love crispy fried veggies like Brussels sprouts, then you'll love kale chips! They turn out so crispy and great tasting.
Easy and Versatile
Not only is this snack easy to make, but you can season them however you'd like and use your favorite type of oil. Just remove the middle stems of the kale, chop into bite-sized pieces, season as desired, and cook in the air fryer. I like the simplicity of a little salt, but I've heard Everything Bagel Seasoning is delicious as well, and I can't wait to try it.
---
Print
Air Fryer Kale Chips
yield: 2 SERVINGS
prep time: 5 MINUTES
cook time: 7 MINUTES
total time: 12 MINUTES
You won't believe how crispy kale chips turn out in the air fryer! Delicious!
Ingredients
1 bunch kale, chopped
1 tablespoon olive oil
salt (to taste)
Directions
1
Remove the middle stem from kale. Cut into bite-sized pieces.
2
Toss with olive oil. Salt to taste.
3
Set air fryer temperature to 370 degrees for 7 minutes.
4
Toward the end of cook time, check for done-ness, and shake basket.
5
Transfer the chips to a bowl. Serve warm or at room temperature.
Nutrition Information
Yield: 2 servings, Serving Size: 1 serving
Amount Per Serving: 132 Calories | 7g Fat | 13g Total Carbs | 6g Fiber | 10g Protein | 7g Net Carbs
---
SO. MUCH. CRUNCH!
I've never had such fantastic kale chips. They are perfectly crispy on all sides in the air fryer! I've learned there is a fine line between super crispy kale chips and burnt ones, so quickly check on them from time to time (easy to do in the air fryer). Enjoy!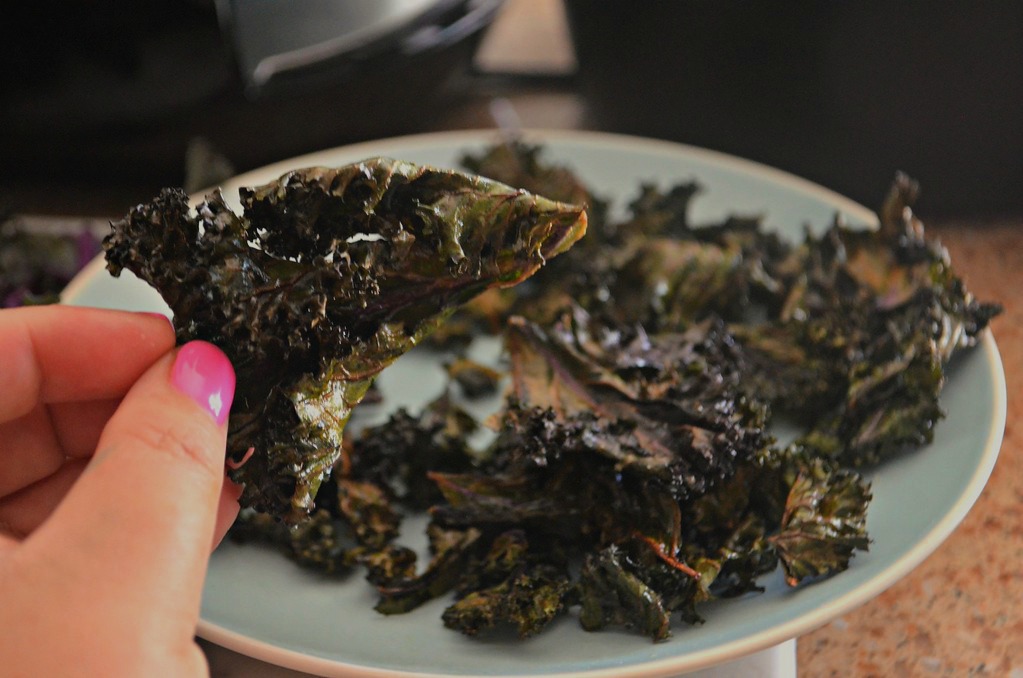 ---