Cheesy Zucchini Pizza Bites — Yummy Keto Snack Idea!
Bet you can't eat just one zucchini pizza bite — they're addictive!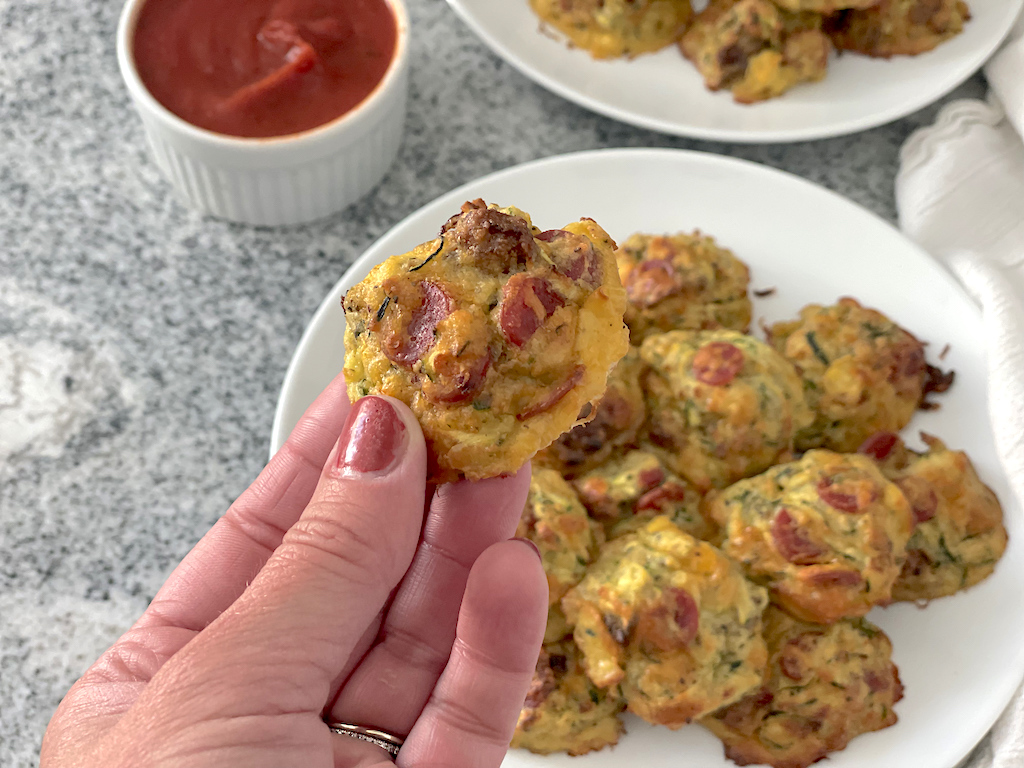 These keto zucchini pizza bites are a whole new take on zucchini!
Ever feel like zucchini can get a little boring? Maybe you avoid bringing it to the dinner table because you're not sure what to make with it? Zucchini is actually a very versatile vegetable and can be made into keto-friendly chips, zoodles, loaded zucchini skins, and now these light and delicious cheesy zucchini pizza bites, with only 1 net carb each!
The perfect flavor combo!
These yummy mounds of cheesy zucchini pizza bites with pepperoni and sausage come from such a simple yet satisfying keto recipe. The whole family will love them. It almost reminds me of a hushpuppy but without all the flour and grease from frying. Plus, they're pizza-flavored!
Marinara is the perfect dipping sauce for these zucchini bites. Just be sure you find a keto-friendly marinara.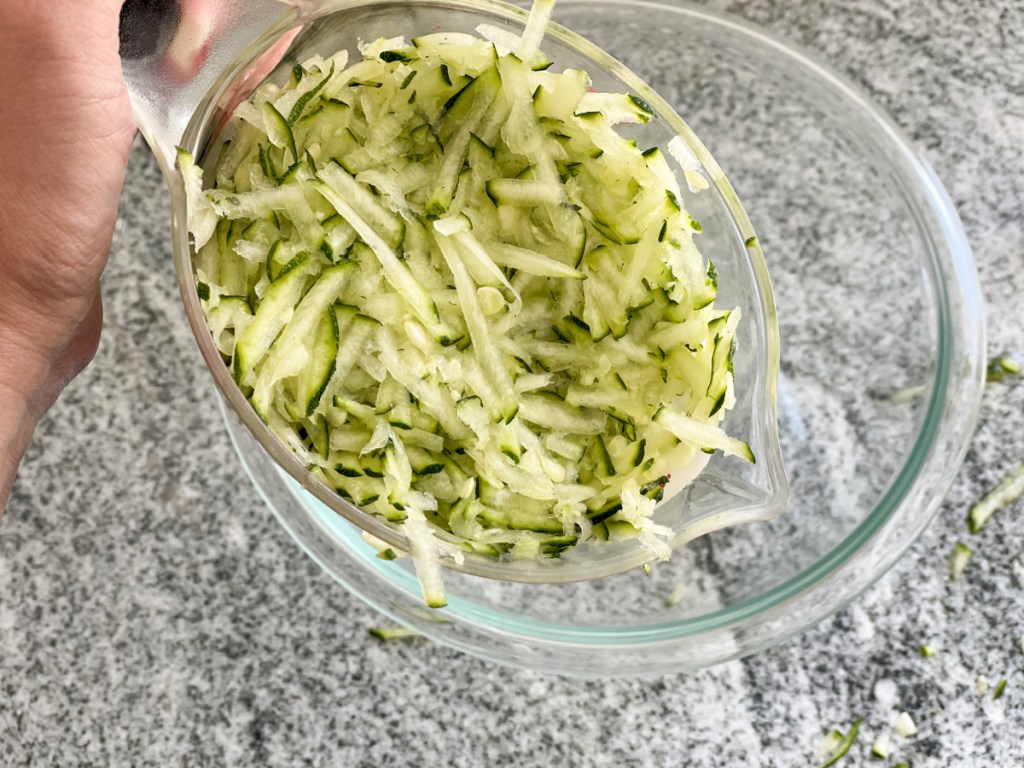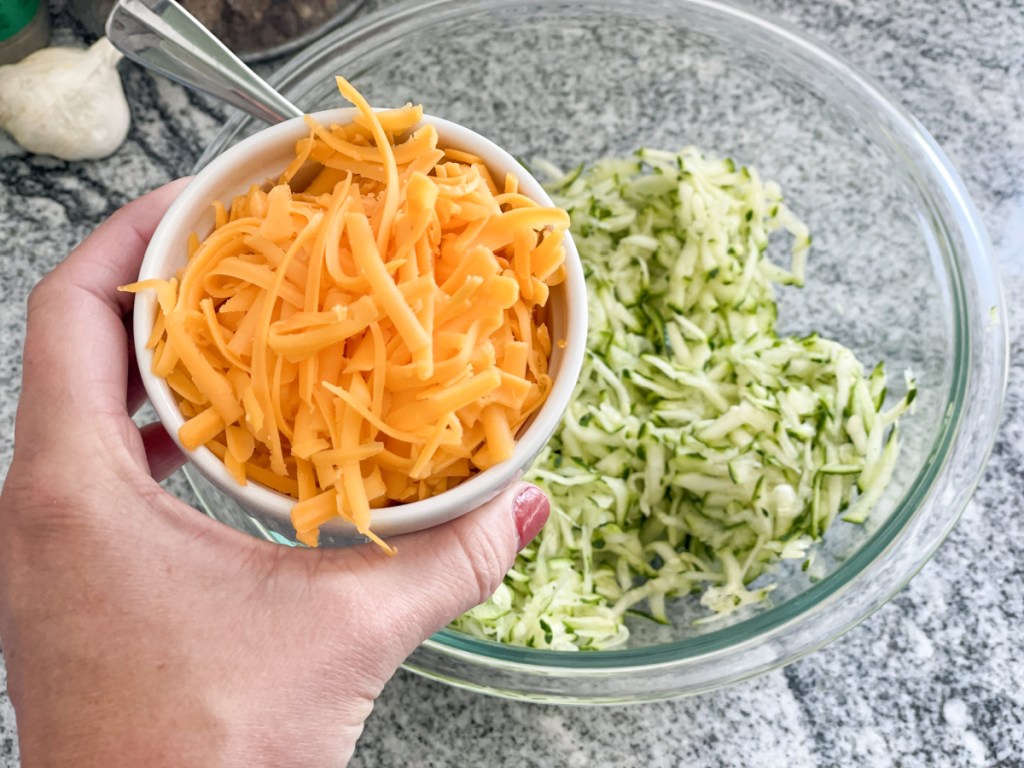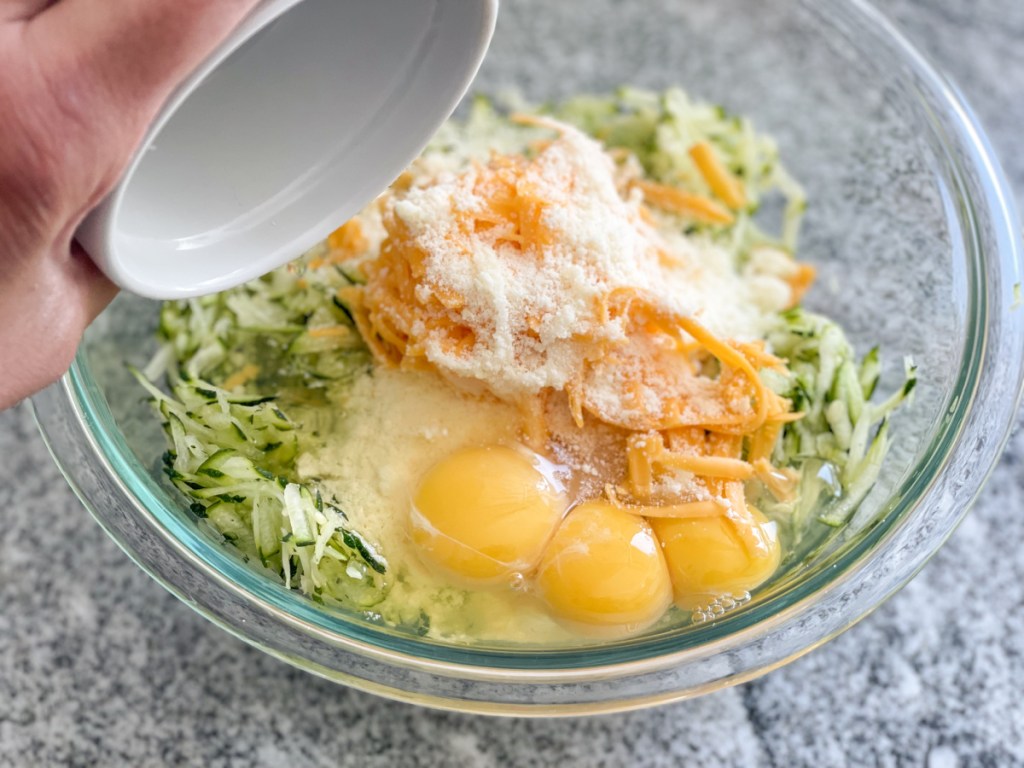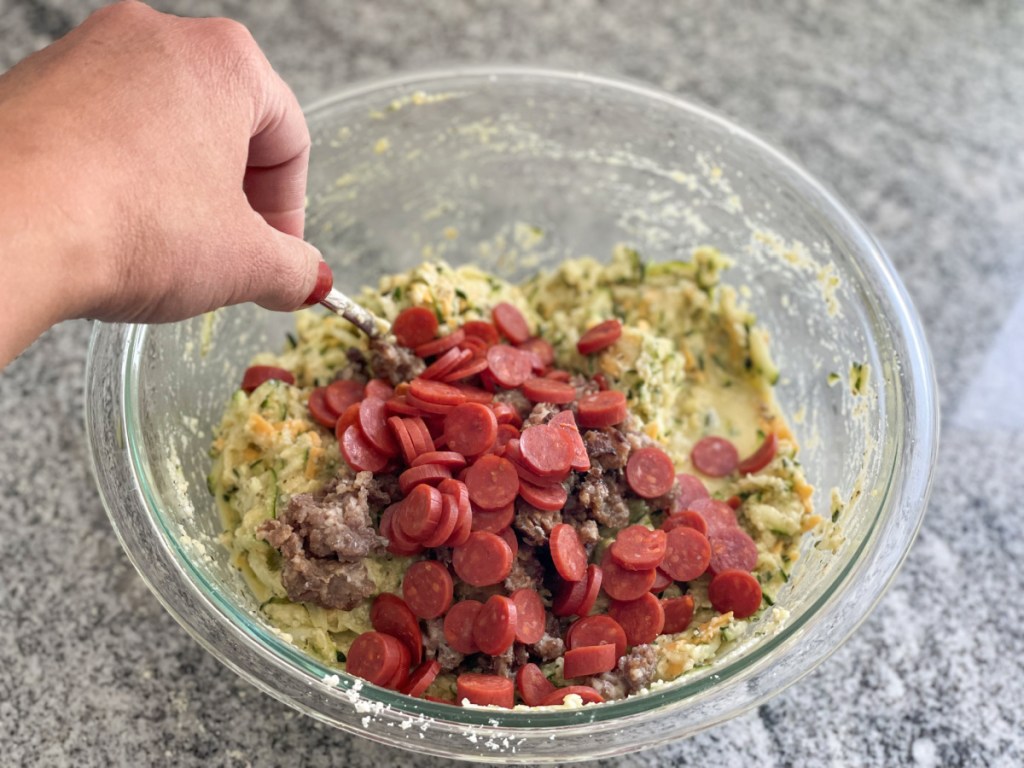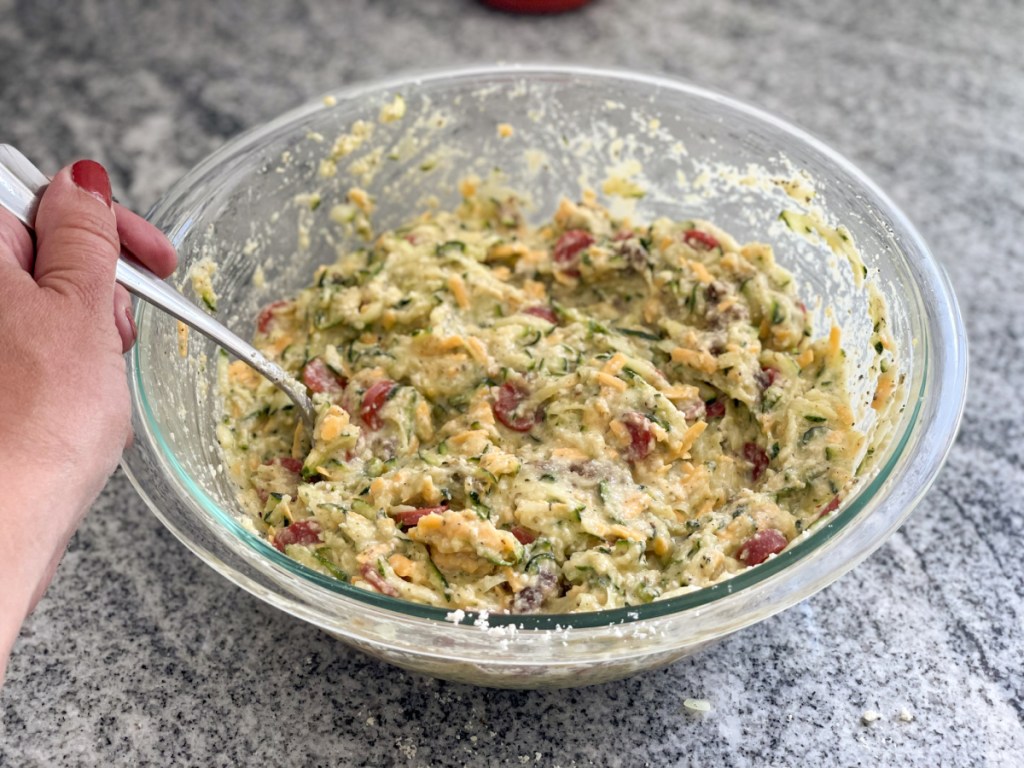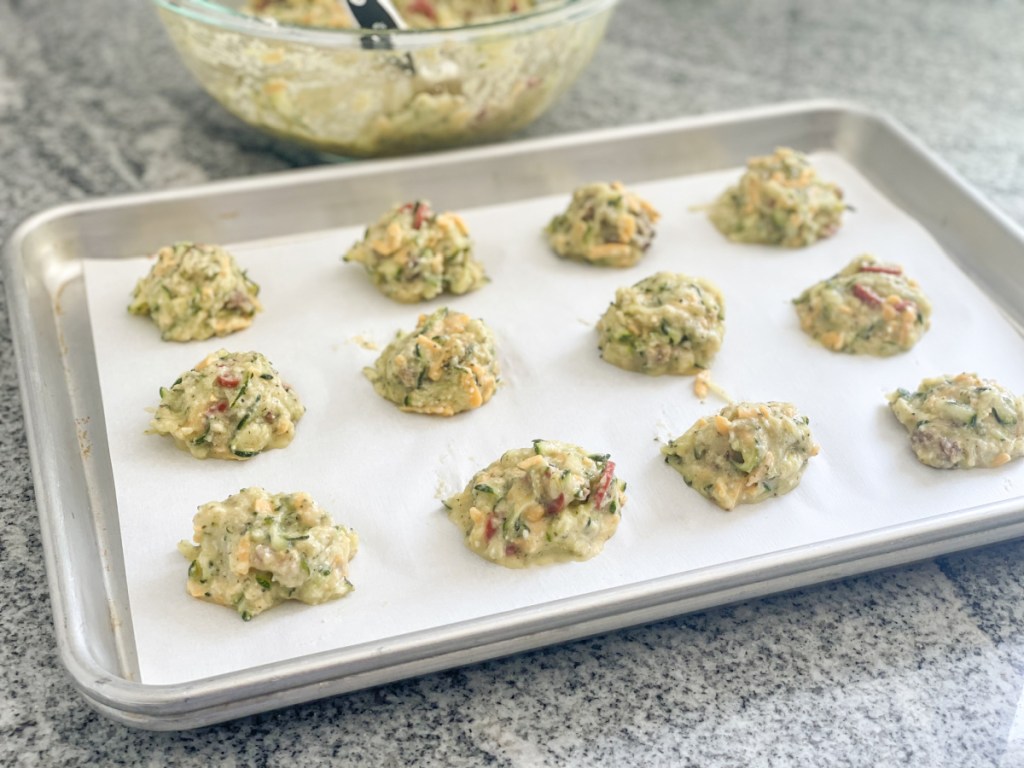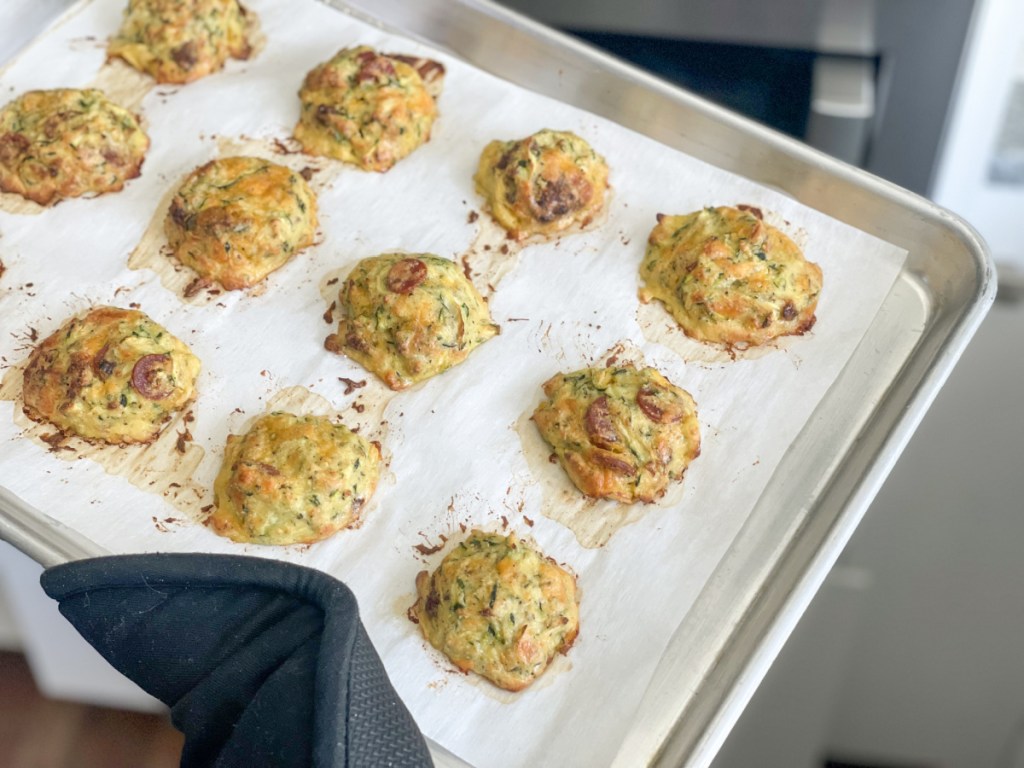 ---
Print
Keto Zucchini Pizza Bites
yield: 24 SERVINGS
prep time: 10 MINUTES
cook time: 25 MINUTES
total time: 35 MINUTES
Yummy bites with zucchini, melted cheese, pepperoni, and sausage that are delicious dipped in marinara.
Ingredients
2 cups grated zucchini (about 2-3 medium size zucchinis)
1 cup sharp cheddar cheese, shredded
3 tablespoons parmesan cheese, grated
3 large eggs
1 tablespoon garlic powder
1 tablespoon Italian seasoning
1/2 teaspoon salt
1/2 teaspoon pepper
1/2 cup cooked Italian sausage
1/2 cup mini pepperoni (or regular cut into quarters)
Directions
1
Preheat oven to 375 degrees. Line a baking sheet with parchment paper and set aside.
2
In a large bowl, grate zucchini using a manual grater. Place zucchini in a cheesecloth (or paper towels) over a bowl and squeeze all extra liquids out. It's important to get out as much moisture as you can. Pour out the liquid from the bowl and place the drained zucchini back in.
3
Add all remaining ingredients to the bowl and mix together.
4
Scoop out 1-inch balls (I used a tablespoon) and place them on the baking sheet lined with parchment paper.
5
Bake in the oven for 25 minutes or until slightly golden brown. Remove them from the oven and serve with your favorite keto marinara or other keto dipping sauce. Enjoy!
Nutrition Information
Yield: 24 bites, Serving Size: 1 zucchini bite
Amount Per Serving: 92 Calories | 7.1g Fat | 2g Total Carbs | 0.6g Fiber | 0.5g Sugar | 5g Protein | 1.3g Net Carbs
---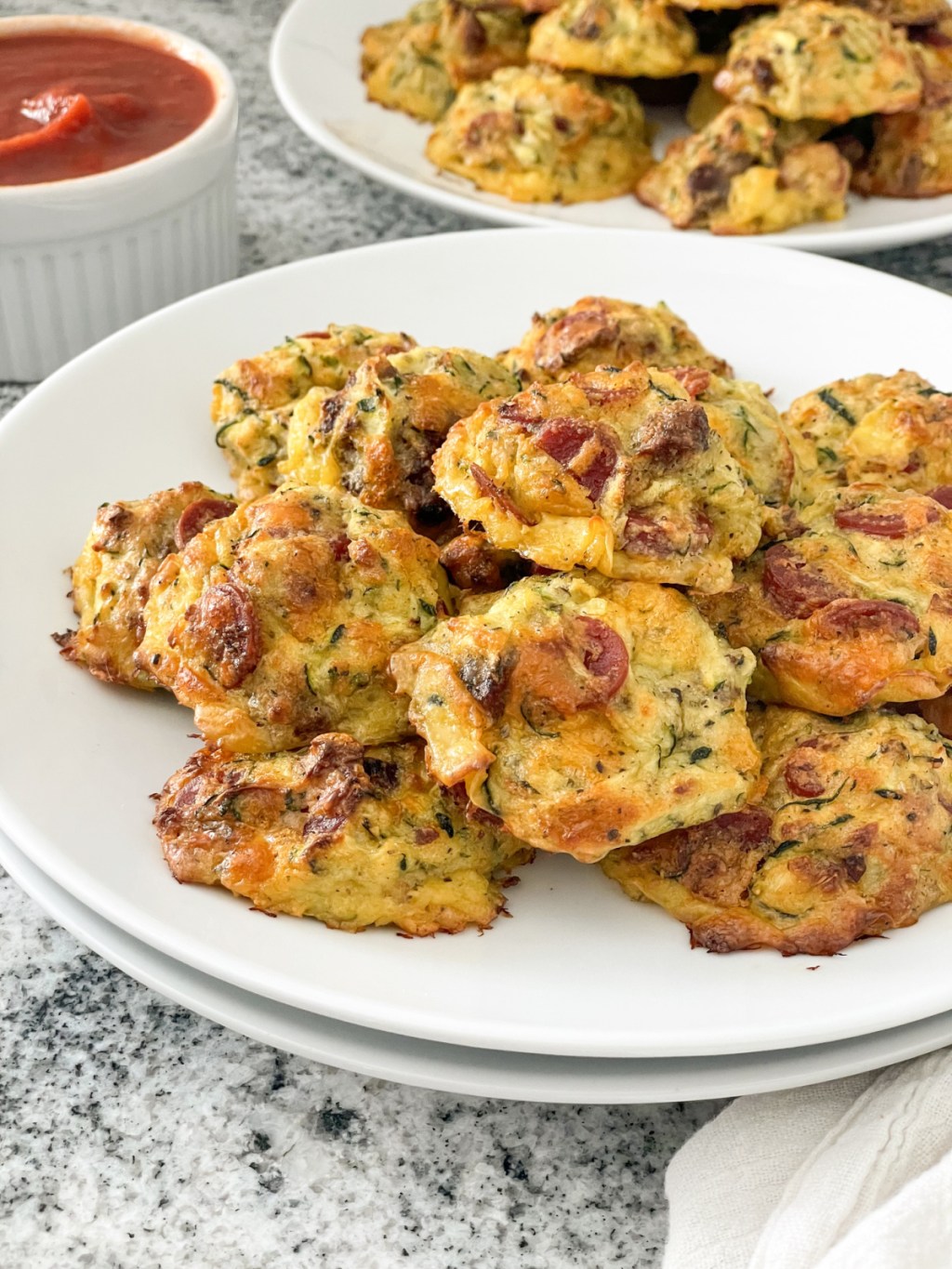 Tips for making the best keto zucchini pizza bites:
In this zucchini bite recipe, I used sharp cheddar for a rich flavor, but you can use your favorite cheese to switch it up to your tastes!
If you do not have cheesecloth on hand, use paper towels instead to ring out the excess liquids from the zucchini.
Feel free to add in any of your favorite pizza toppings as well.
Another, please!
These keto zucchini pizza bites are so delicious, even veggie haters will enjoy them and ask for more. When you are craving a healthy snack that satisfies your savory cravings, these bites will be your perfect go-to!
---