These Easy Roasted Brussels Sprouts are the BEST!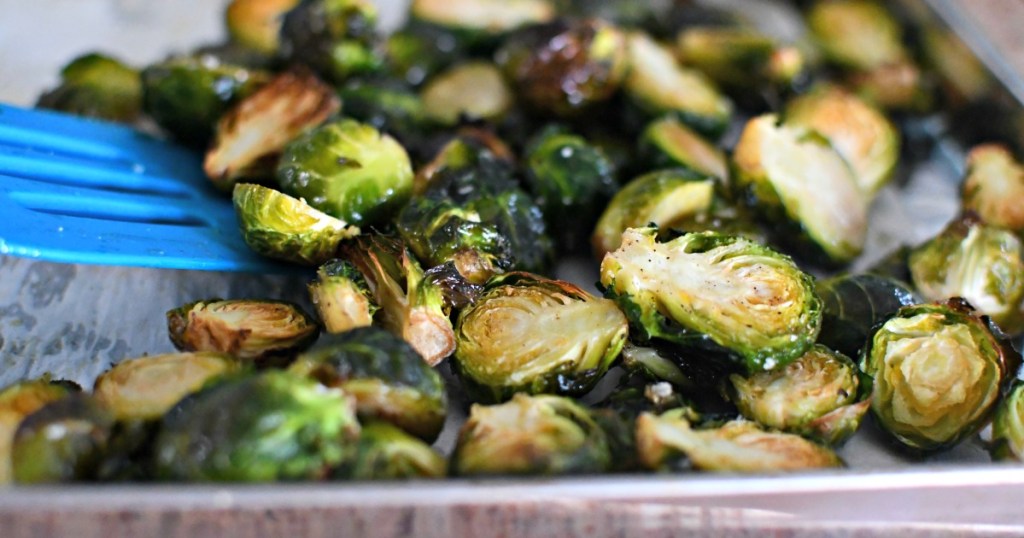 These yummy roasted Brussels sprouts may be the best way to convert a sprout skeptic!
Are you or a loved one on the outs with sprouts? If so, these simple, yummy, roasted Brussels sprouts are the absolute best and easiest preparation we've done.
Roasting is such a quick and simple way to unlock the flavor of these beautiful little veggies! I'll confess that even I didn't realize how much I loved Brussels sprouts until recent years, and now they're a staple side dish at our house!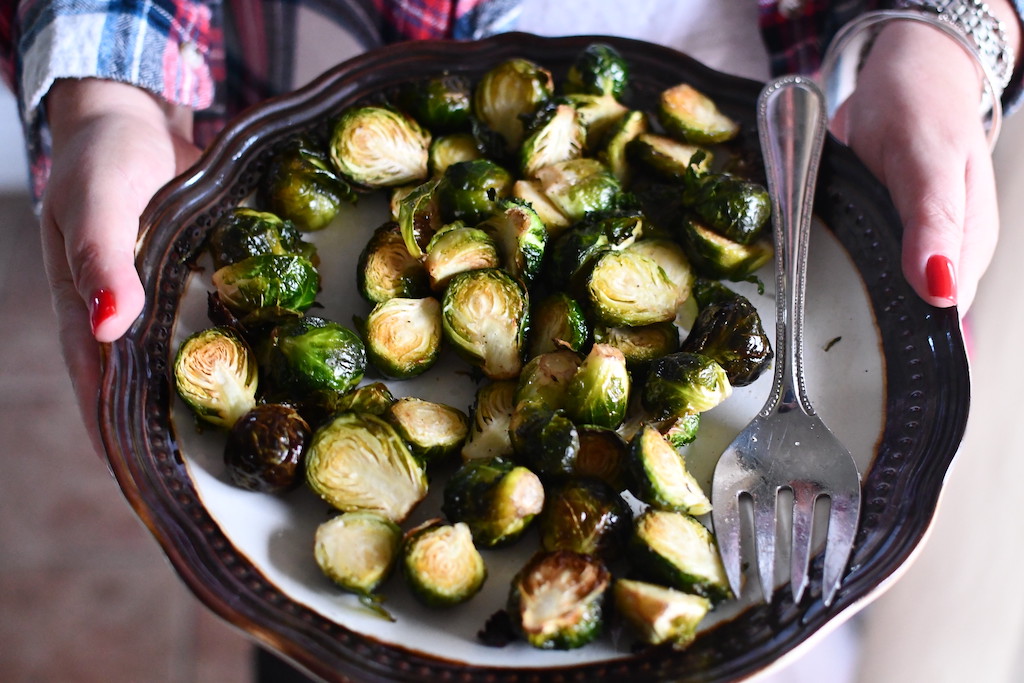 These days, we're all about the sprouts since learning that just one serving of this keto-friendly recipe contains 77% of the daily recommended serving of Vitamin C and only 3g net carbs. Take that, oranges! Plus this dish is very easy to roast, super healthy, and truly delicious.
Even if you're not a sprout-lover, these are likely to change your mind. You've gotta try them!
Tips for making easy roasted Brussels sprouts:
When shopping, try to choose bright green Brussels sprouts with outer leaves that are intact. Ripe Brussels sprouts should feel firm when gently squeezed. Smaller sprouts are often more tender and sweet, but it's best to keep all your sprouts similar in size so they'll cook at roughly the same rate.
Before slicing your sprouts in half, cut off the brown ends and pull off any of the yellow outer leaves.
I use a rimmed baking sheet to roast Brussels sprouts. The raised edges make it so much easier to shake or stir the pan during roasting without losing any of the sprouts over the side!
I chose olive oil for this recipe, but I've also used coconut oil in the past and it was wonderful too. I plan to try bacon grease next, as I think it would be absolutely delicious!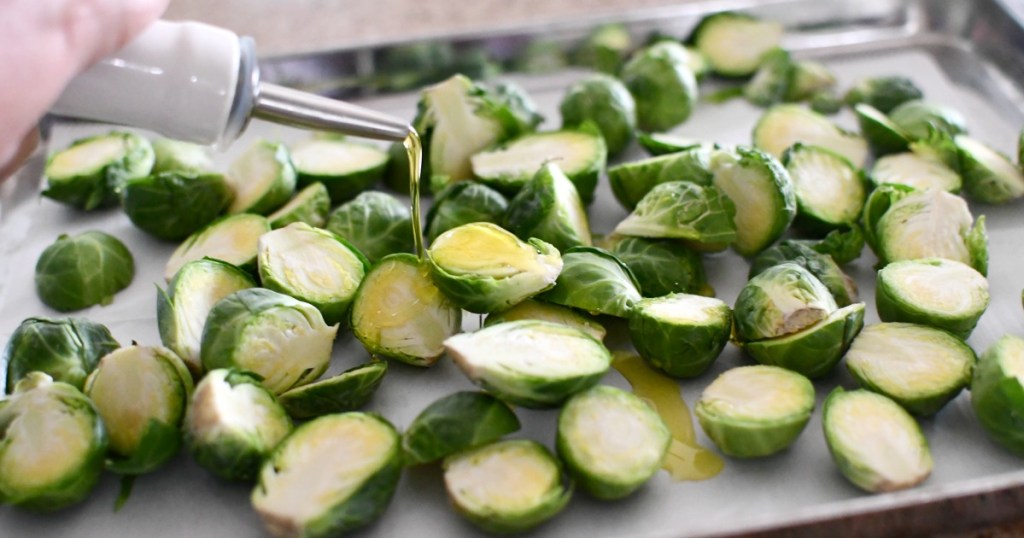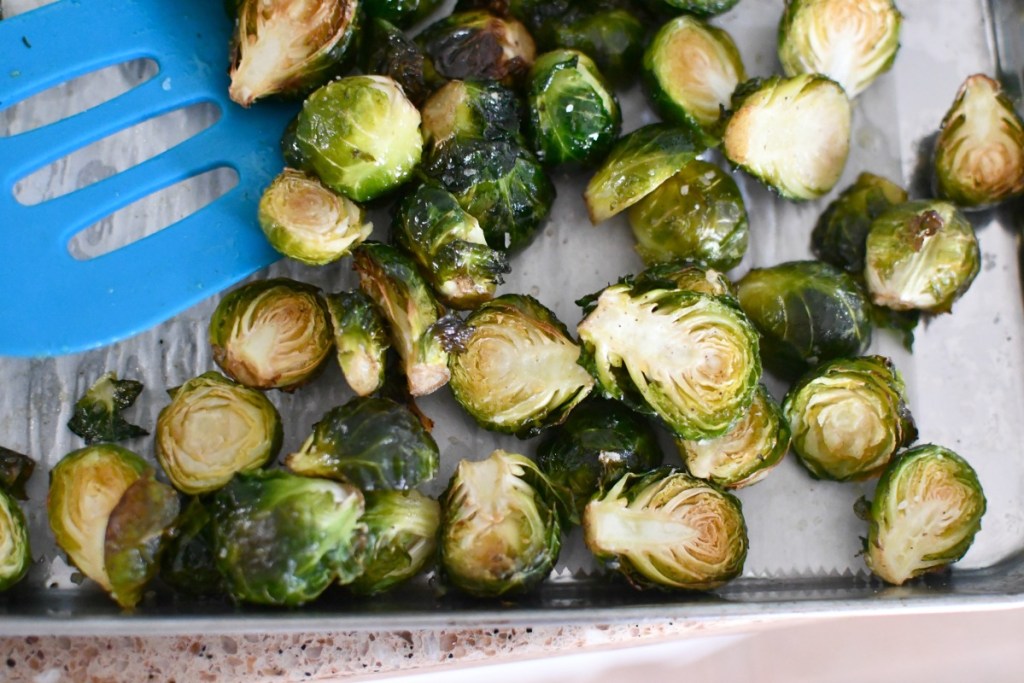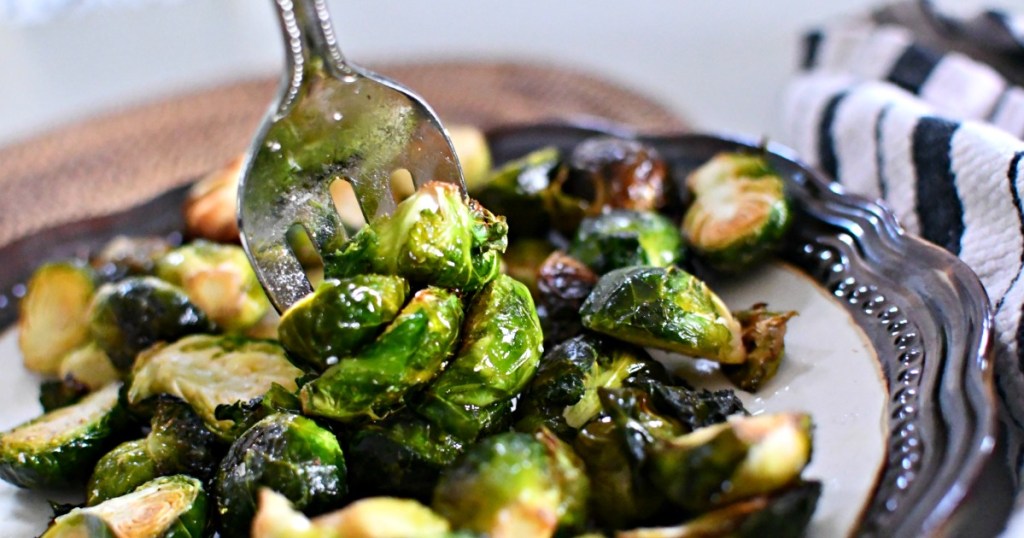 ---
Print
Roasted Brussels Sprouts
yield: 6 SERVINGS
prep time: 5 MINUTES
cook time: 30 MINUTES
total time: 35 MINUTES
The simplest way to prepare Brussels Sprouts - and results in perfectly caramelized bites of this low carb veggie!
Ingredients
1 pound Brussels sprouts
2 tablespoons olive oil
1/2 teaspoon salt
1/2 teaspoon pepper
Directions
1
Preheat oven to 375 degrees.
2
Wash and cut Brussels sprouts in half.
3
Coat generously with olive oil (or coconut oil), salt, and pepper.
4
Bake for about 30-35 minutes until nice and tender (I sometimes turn them halfway so they'll cook evenly). Enjoy!
Nutrition Information
Yield: 6 servings, Serving Size: about 2/3 cup
Amount Per Serving: 72.3 Calories | 4.7g Fat | 6.8g Total Carbs | 2.9g Fiber | 2.6g Protein | 3.8g Net Carbs
---

These roasted Brussels sprouts are both beautiful and delicious!
Roasting Brussels sprouts brings out the nutty flavor of these little vegetables, and they end up tasting so good when prepared as a simple roast. They come out of the oven crisp on the outside, tender on the inside, and bursting with a rich, caramelized flavor that our family has grown to love.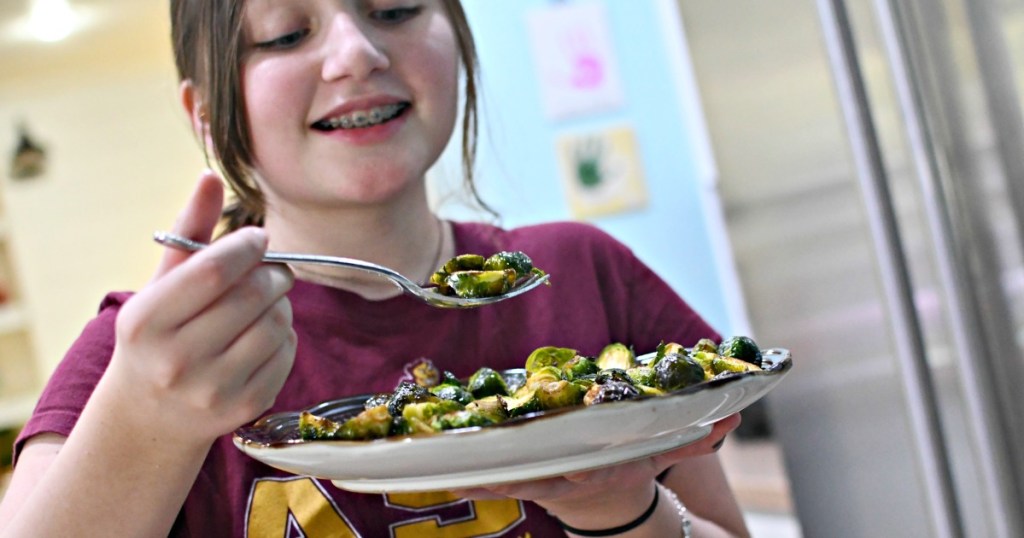 In fact, we never have any leftovers at our house! My kids admittedly don't eat a ton of veggies, but my daughter can probably take down this entire plate! 😂 She's a definite fan of roasted Brussels, and I hope you enjoy them, too!
---