These Easy Roasted Brussels Sprouts are the BEST!

Are you on the outs with sprouts?
If so, these SIMPLE, yummy, roasted Brussels Sprouts are the best! You've gotta try them!
I'll confess that I didn't realize how much I loved them until recently, and now they're a staple side dish at our house! We're also officially Brussels Sprouts obsessed since we found out that just one serving of this recipe contains 77% of the daily recommended servings of Vitamin C (take that, oranges). Plus they are very easy to roast, are healthy, and taste amazing!
---
Print
Best Roasted Brussels Sprouts
yield: 6 SERVINGS
prep time: 5 MINUTES
cook time: 30 MINUTES
total time: 35 MINUTES
Caramelized perfection every time!
Ingredients
1 pound Brussels Sprouts
2 tablespoons olive oil
1/2 teaspoon salt
1/2 teaspoon pepper
Directions
1
Preheat oven to 375 degrees.
2
Wash and cut Brussels Sprouts in half.
3
Coat evenly with olive oil (or coconut oil), salt, and pepper.
4
Bake for about 30-35 minutes until nice and tender (I sometimes turn them halfway in so they'll cook evenly).
Nutritional Information
Yield: 6 servings, Serving Size: about 2/3 cup
Amount Per Serving: Calories: 66, Total Carbohydrates: 5g, Fiber: 2g, Net Carbohydrates: 3g, Total Fat: 5g, Protein: 2g
---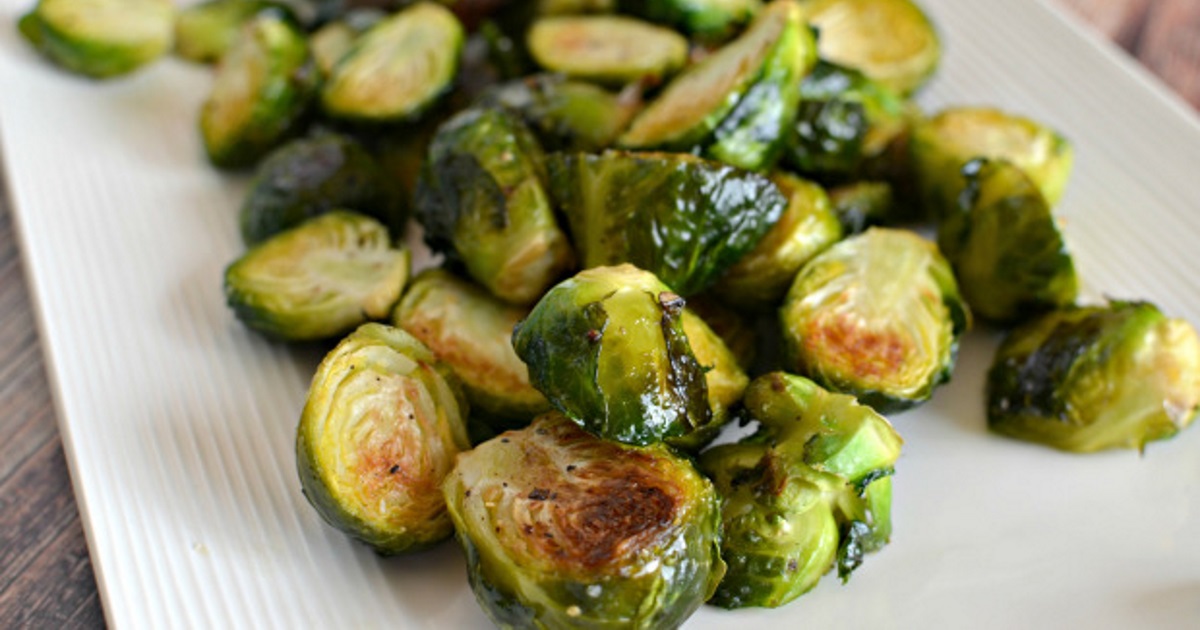 ---
Such a simple side dish that looks and tastes fantastic!
Roasting brings out the nutty flavor and they are so good. We never have any leftover! I've also used coconut oil which tastes wonderful, too. Enjoy!
---
---