Chile Lime Jicama Sticks – Crunchy & Refreshing Keto Snack!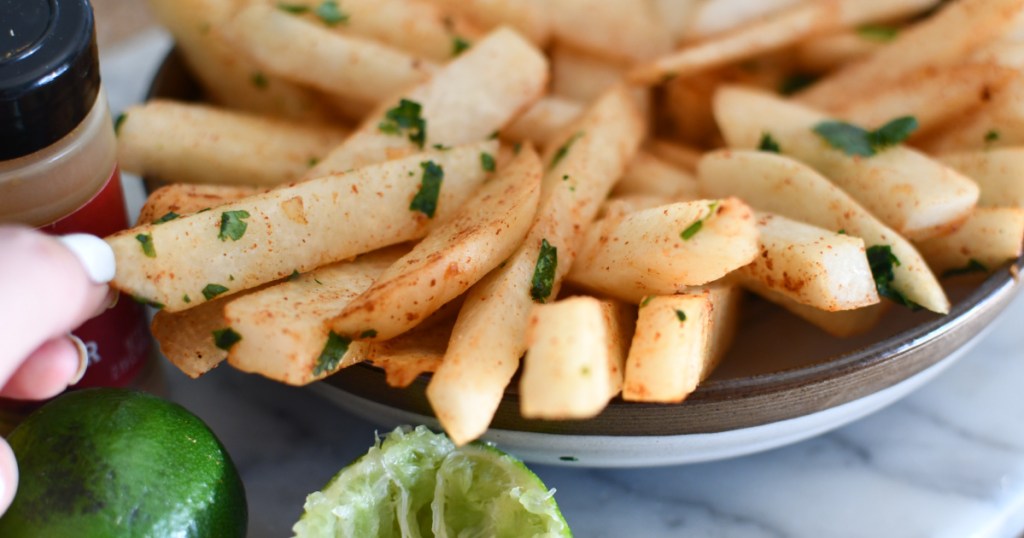 Chile lime jicama sticks make a unique and refreshing keto snack!
Looking to liven up your same old snack routine? You've gotta try topping raw jicama with a simple blend of lime, chile powder, and salt! It's seriously such a yummy and crunchy keto snack idea with lots of bright flavors. Plus this takes about 10 minutes to make and you can pack some in a container to munch on while on the go or at home.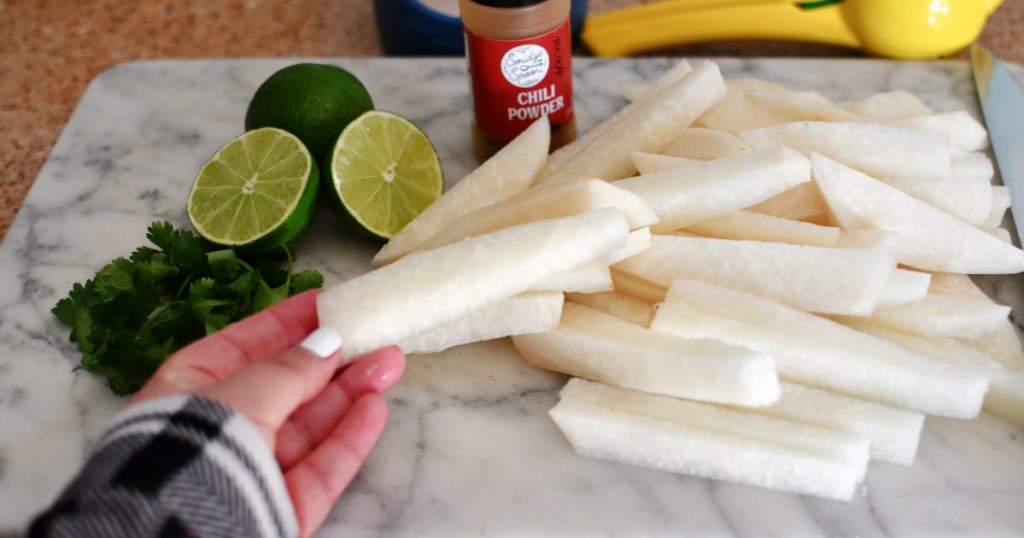 We love using jicama in keto recipes!
Jicama is a Mexican root vegetable that's crunchy like a potato, yet slightly sweet tasting similar to an asian pear. The taste is pretty mild so it can easily take on the flavors of seasonings and become super versatile in recipes as a substitute for potatoes and even yummy crunchy dippers for appetizers.
Some of our other favorite keto recipes utilizing jicama are: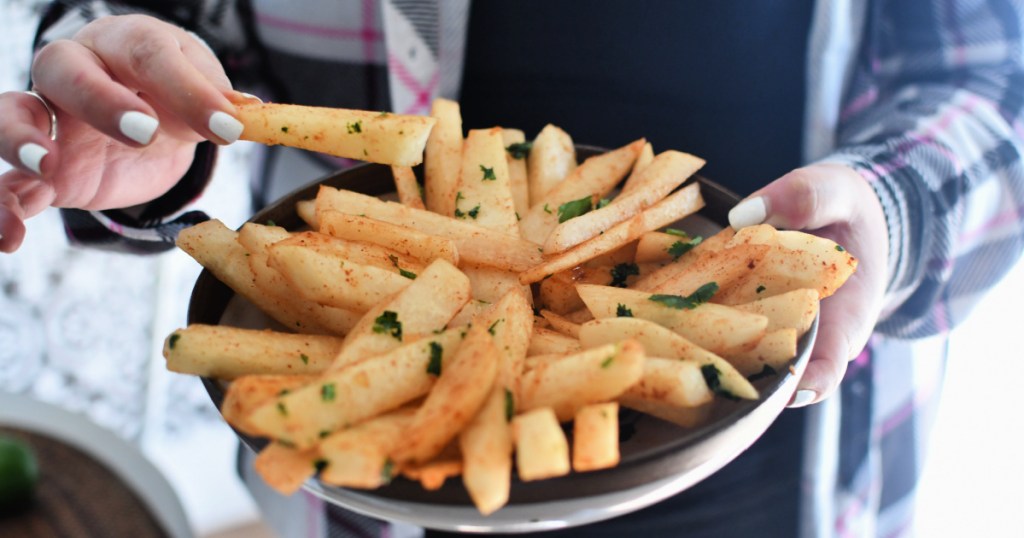 The result is a satisfying crunchy snack with a sweet & spicy taste from the jicama and seasonings. If you've ever had Mexican-inspired sweet watermelon with chile and lime seasoning, this has the same vibes, except it's totally keto-friendly!
Tips for making these awesome chile lime jicama sticks:
I love how you can adjust each ingredient to taste. Want more spice? Add more chile powder until desired. It's easy to taste and go!
No need to be intimidated cutting up jicama. I just peeled it using a vegetable peeler and used a sharp knife to cut the jicama into long shaped sticks.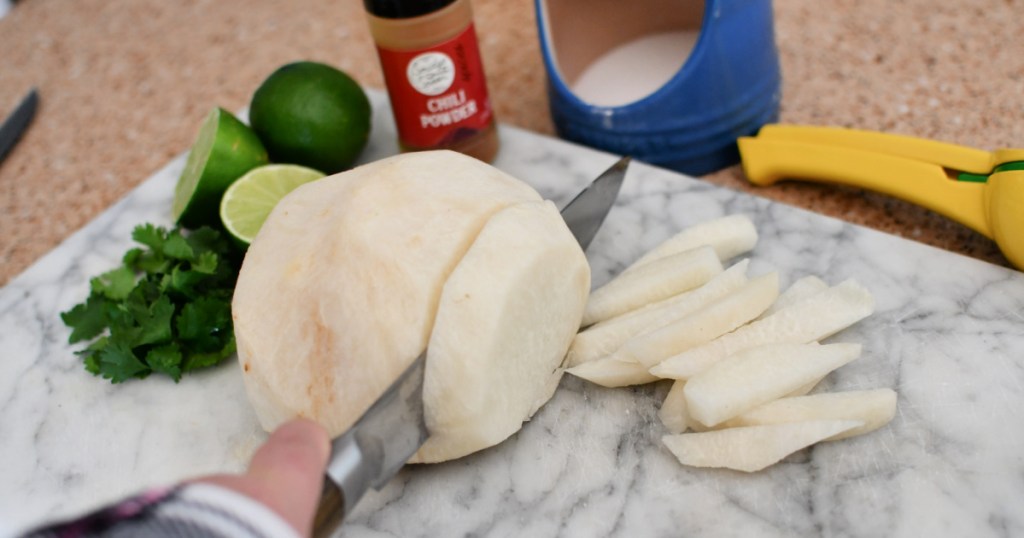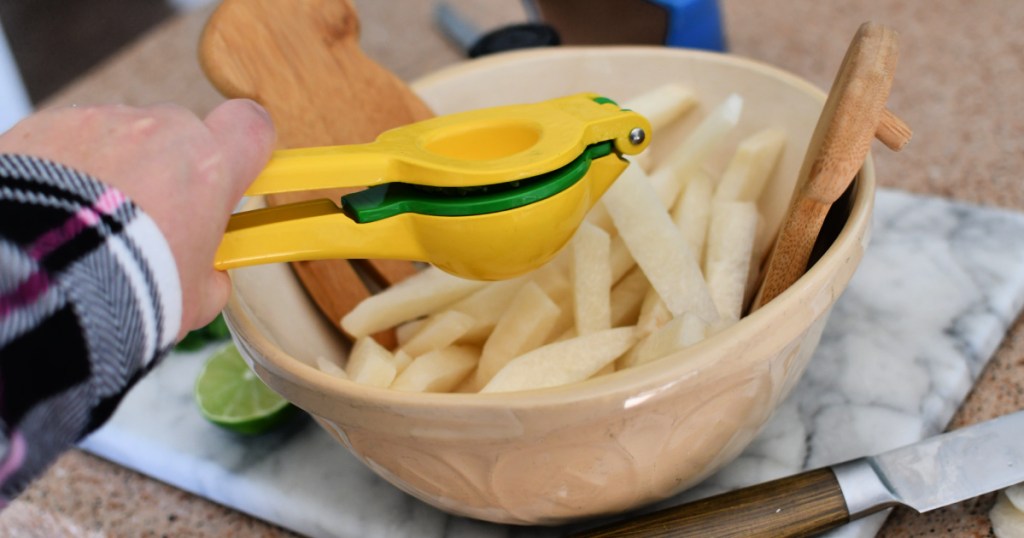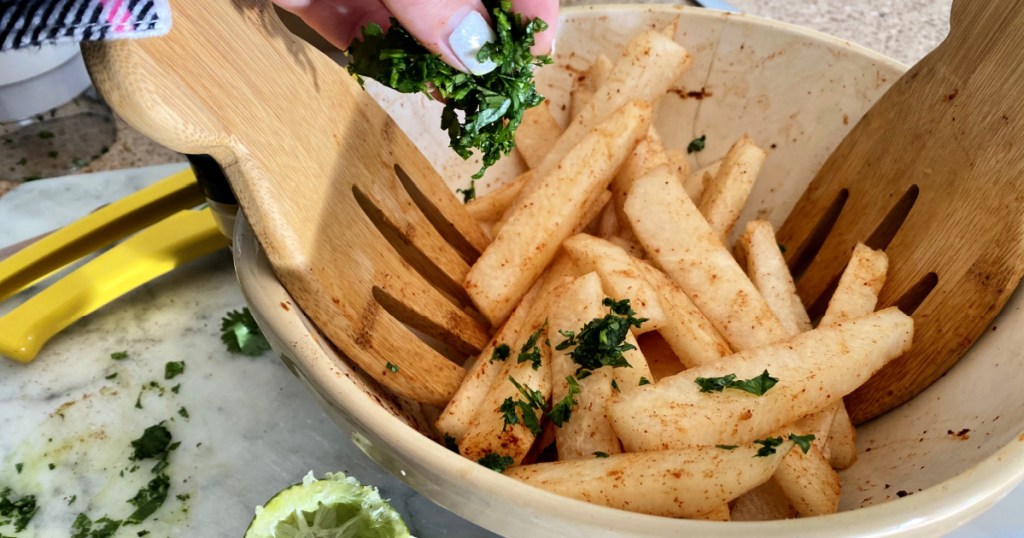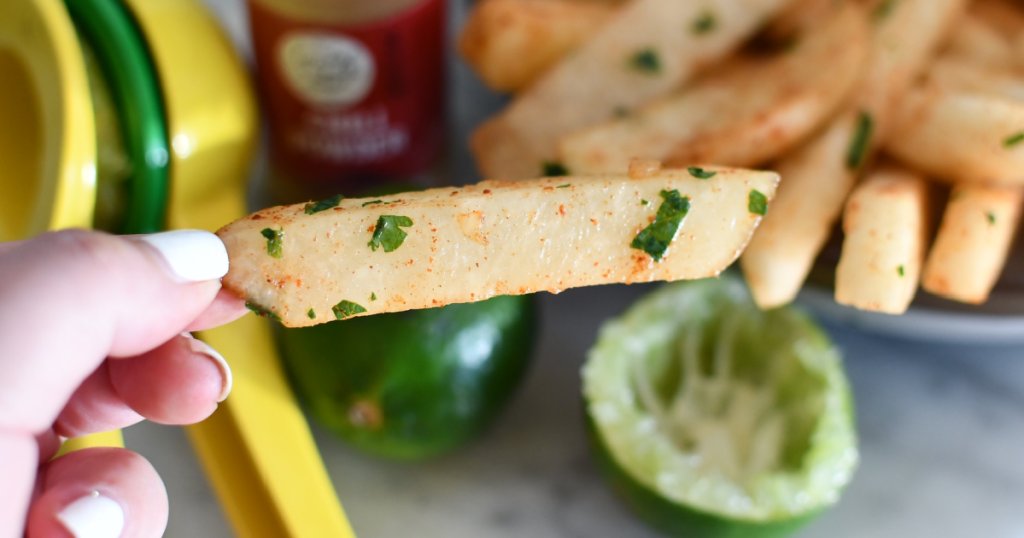 ---
Print
Keto Chile Lime Jicama Sticks
yield: 6 SERVINGS
prep time: 10 MINUTES
total time: 10 MINUTES
Raw jicama sliced into sticks topped with a zesty combo of chile, lime, and cilantro!
Ingredients
Directions
1
Peel and cut jicama into long shaped sticks.
2
In a large bowl, toss the jicama with lime juice. Toss around with chile powder and salt to taste. Add in chopped cilantro. Enjoy!
Nutrition Information
Yield: 2 pounds (6 cups chopped), Serving Size: 1/3 pound (1 cup chopped)
Amount Per Serving: 47.5 Calories | 0.2g Fat | 11.2g Total Carbs | 5.8g Fiber | 2.3g Sugar | 1.0g Protein | 5.3g Net Carbs
---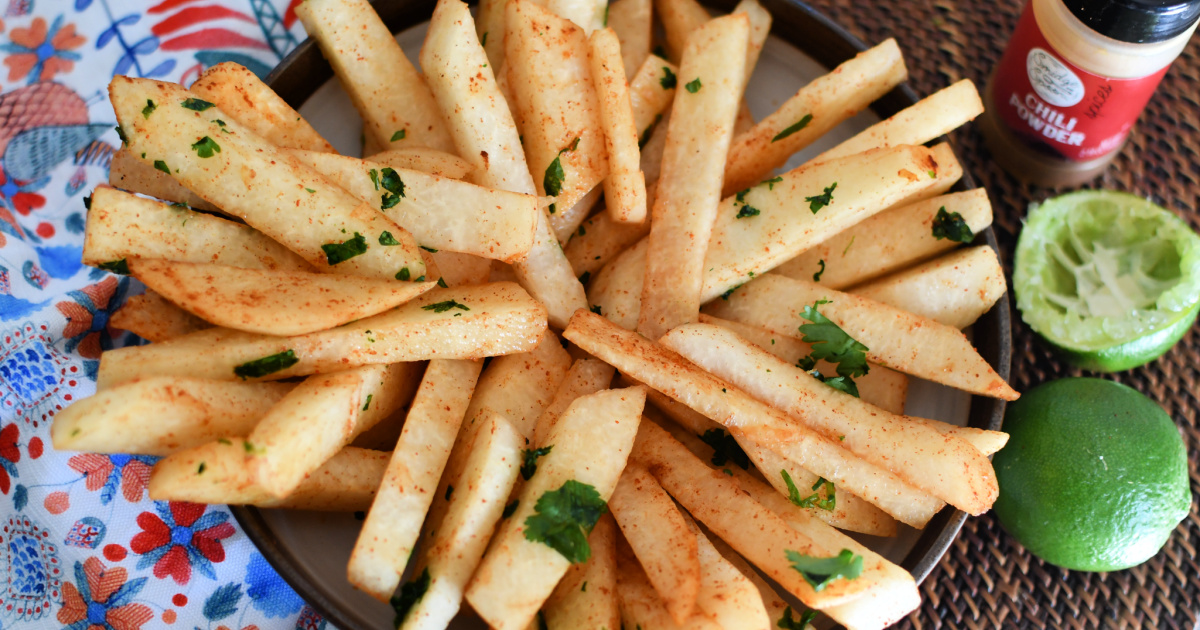 This feels like you're in Mexico on a beach snacking on chile-lime seasoned fruit!
Ok well, that may be a stretch, but any fresh snack that's this easy to make is a winner in my book. If you're looking for a new fun way to enjoy jicama, I'd encourage you to try this bright and flavorful idea!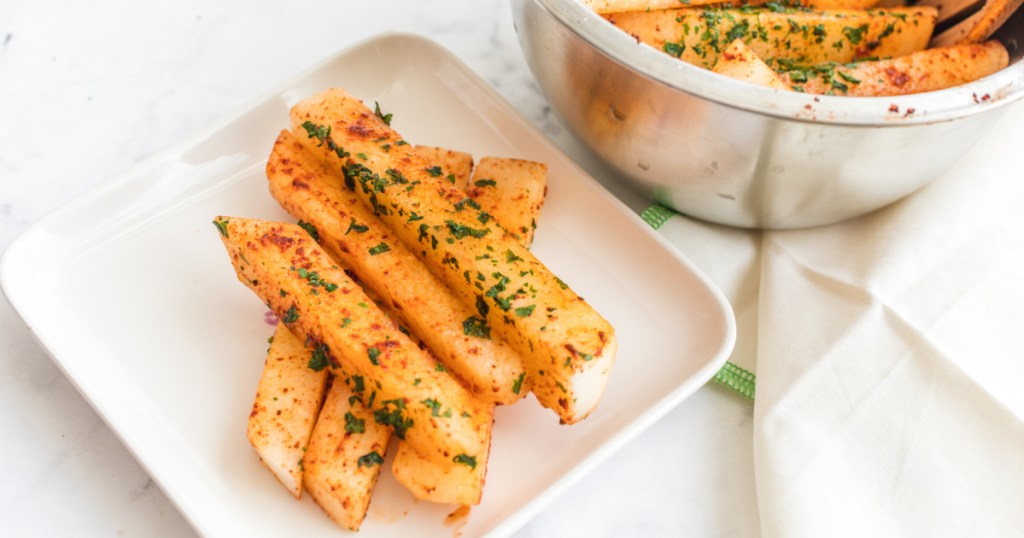 Here's what my teammate Jenna had to say about this recipe:
'Wow, these are so fun, fresh, and tasty! This is officially my daughter's favorite snack, replacing Takis! I love the combination of the fresh lime juice, crunchy jicama, and chili flavor! Plus, the cilantro is the best part! I threw this together in no time and it made for the perfect afternoon snack!"
---
Use jicama as a keto dipper in this easy to make baked brie appetizer!