Homemade Keto Ranch Dressing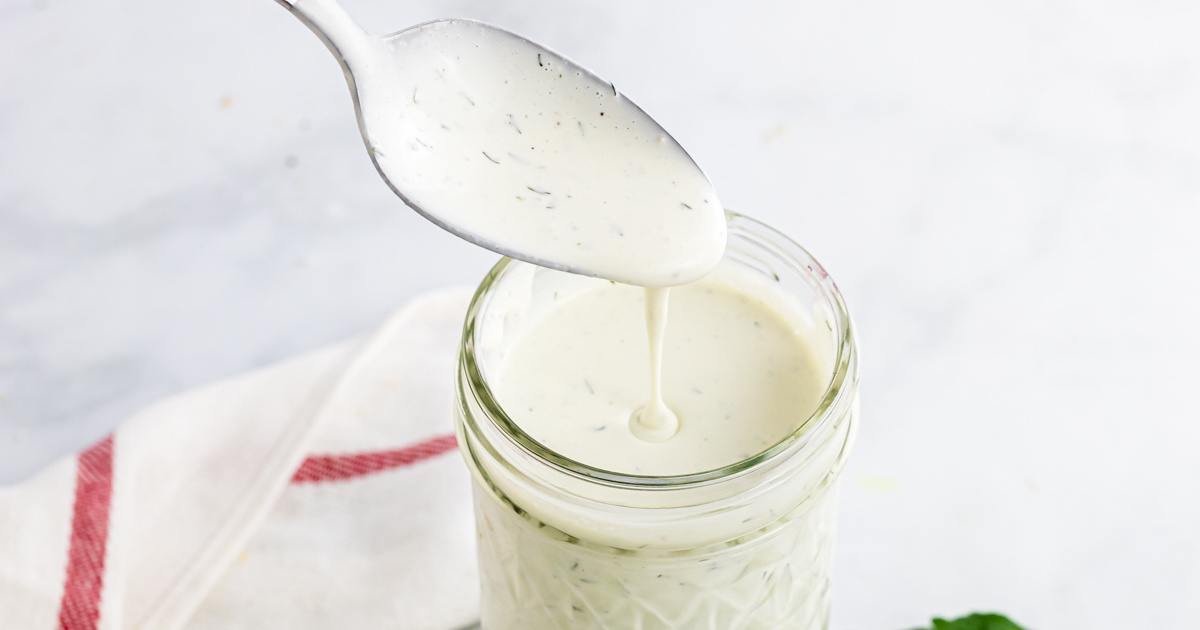 Salads just got a whole lot better!
Did you know you can make a simple keto ranch dressing in under 10 minutes? With this easy recipe, you'll be ready to dress up a salad or pour over your favorite low carb veggies in no time!
You'd be shocked to learn how many no-so-healthy ingredients are in many of the ranch dressings you can purchase at the store, which is why we love having control over the ingredients in our homemade dressing. Plus, I personally think our version tastes so much better.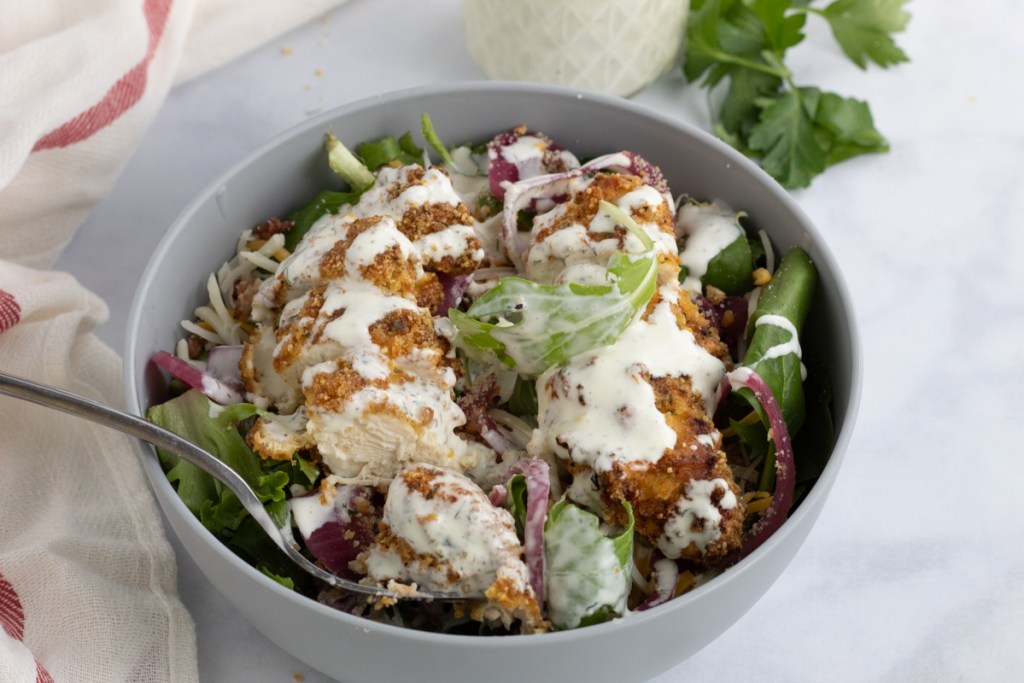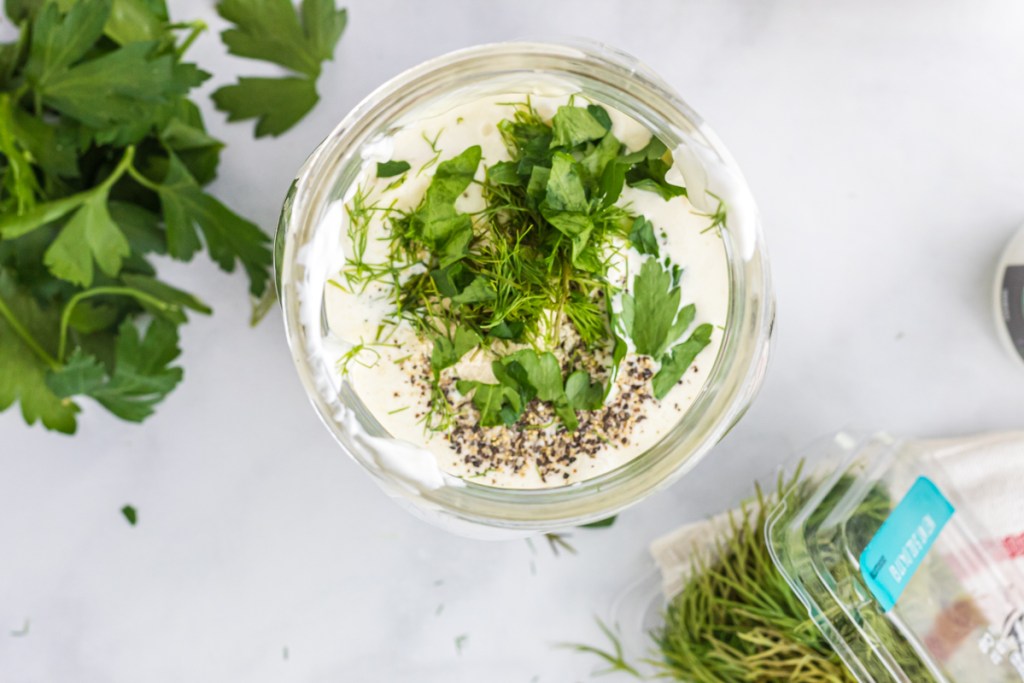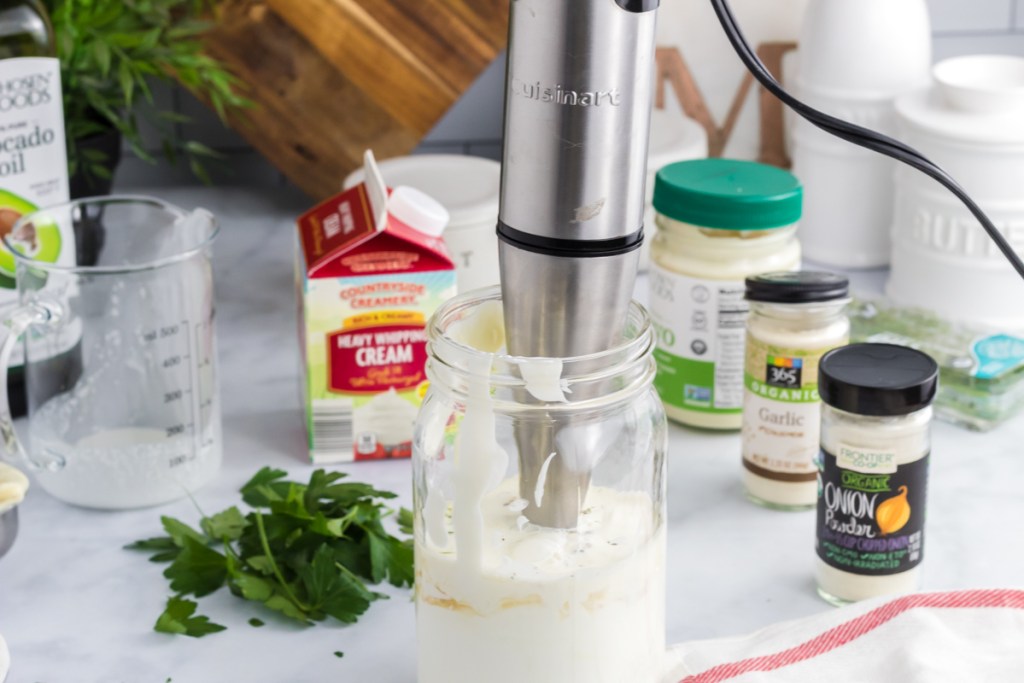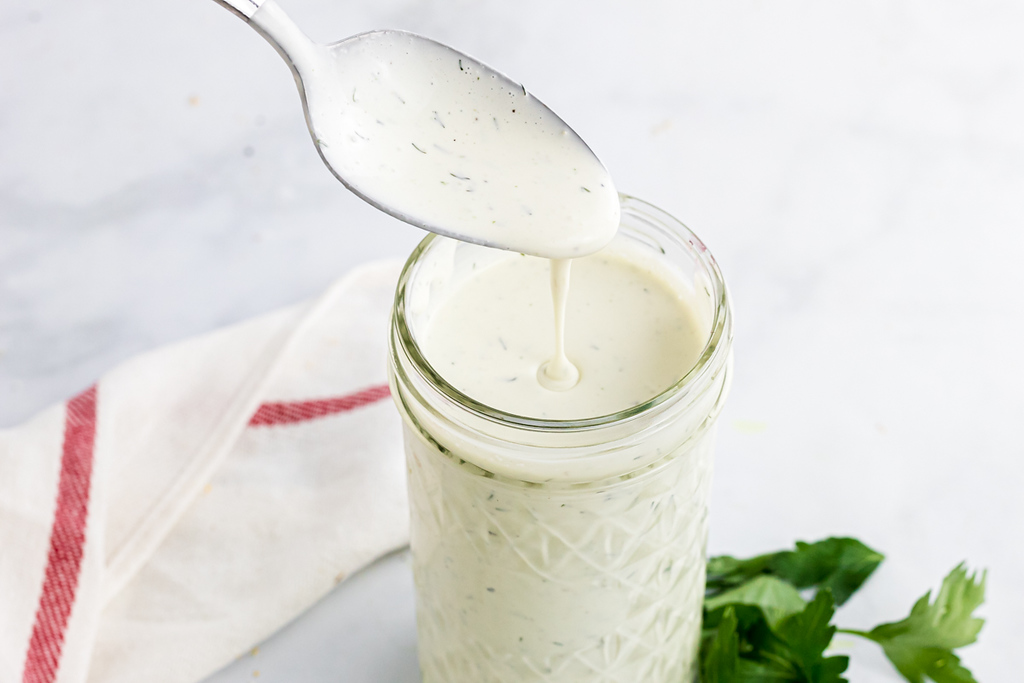 ---
Print
Keto Ranch Dressing
yield: 30 SERVINGS
prep time: 6 MINUTES
total time: 6 MINUTES
This deliciously rich and low-carb ranch dressing is ready in under 10 minutes.
Ingredients
1 1/2 cups sour cream
2 tablespoons apple cider vinegar
3 tablespoons fresh dill
1 teaspoon fresh parsley
1 teaspoon garlic powder
1 teaspoon salt
1 teaspoon pepper
1 teaspoon lemon juice
Directions
1
Immersion blender instructions: Add all ingredients into a large mason jar and mix with blender for about 30 seconds.
2
Standard blender instructions: Add all ingredients to the blender and mix for about 30 seconds.
3
Non-blender instructions: If you do not have either blender, you can whisk all ingredients together in a large bowl for about 1-2 minutes.
4
Store in a sealed jar in the refrigerator for up to 2 weeks.
Nutrition Information
Yield: 30 tablespoons, Serving Size: 1 tablespoons
Amount Per Serving: 49 Calories | 5 Fat | 1 Total Carbs | 0 Fiber | 0 Sugar Alcohol | 0 Protein | 0 Net Carbs
---
Talk about YUM!
Sad salads will never be the same thanks to this keto ranch dressing that couldn't be easier to make. This is a condiment the whole family will be drizzling with delight!
---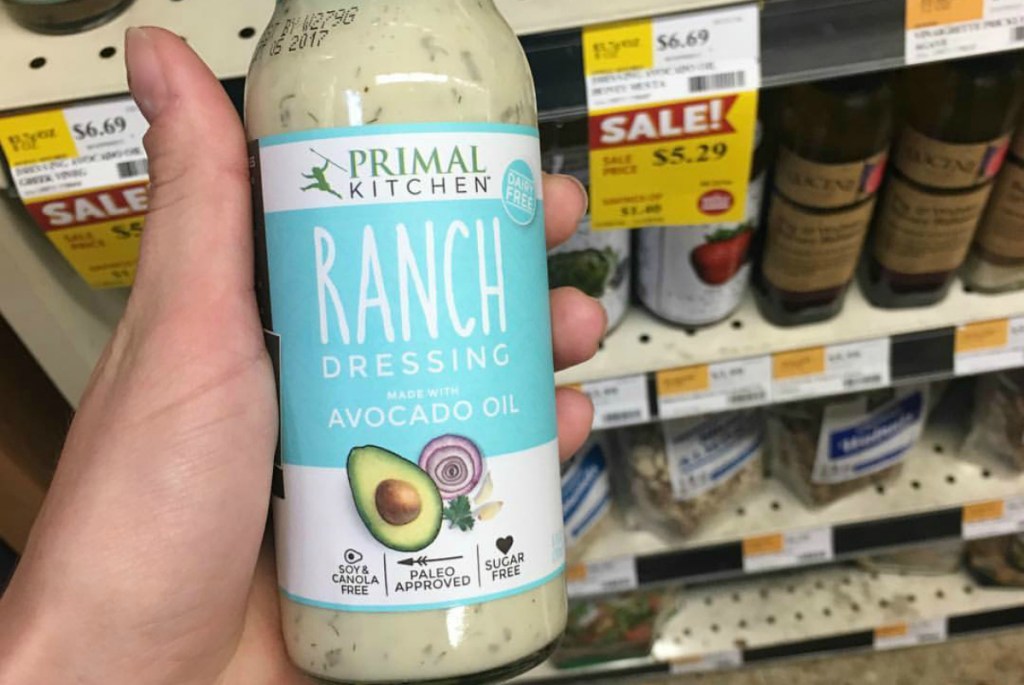 Don't feel like making this dressing at home? Check out these keto store-bought options:
---
Try this dressing on a make-your-own Jimmy John's Unwich!