Homemade Keto Ranch Dressing
This tangy and creamy keto ranch dressing recipe requires just a few ingredients and 30 seconds in the blender!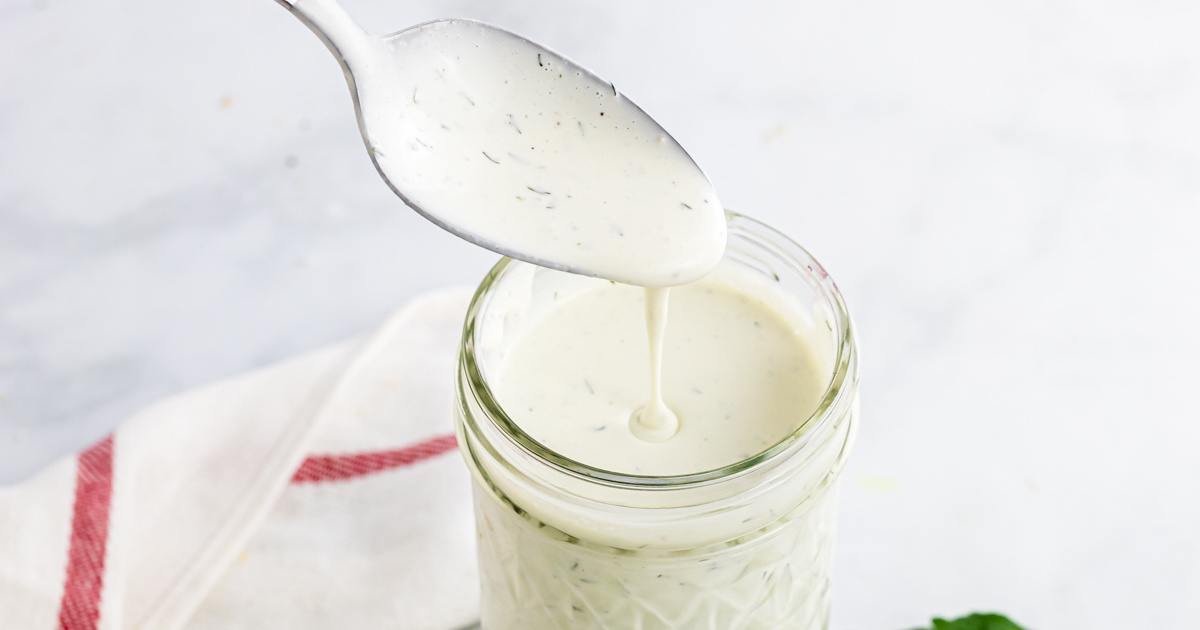 Salads just got a whole lot better!
Did you know you can make a simple keto ranch dressing in under 10 minutes? With this easy recipe, you'll be ready to dress up a salad or pour over your favorite low carb veggies in no time!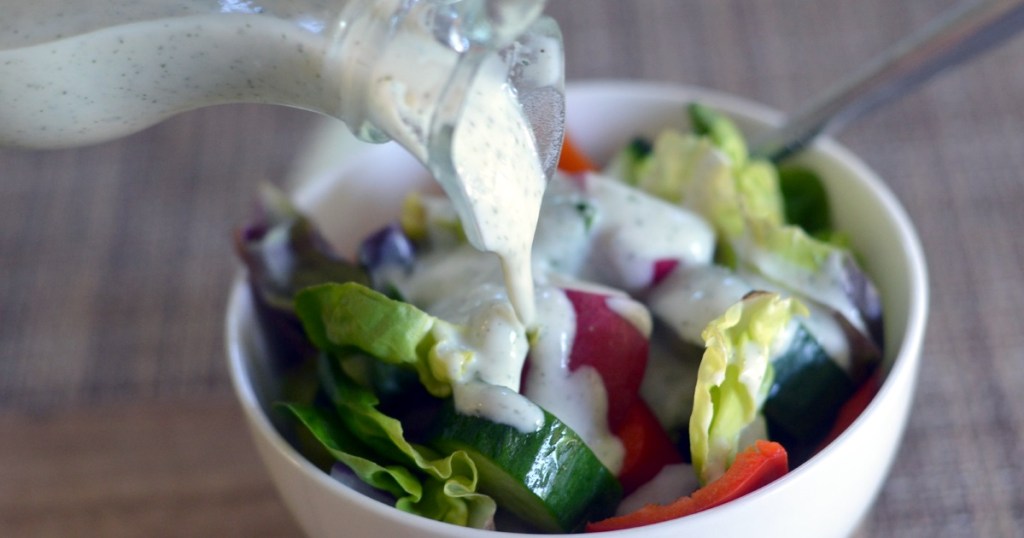 Better yet, today is the perfect day to make it because it's National Ranch Day! Ranch is one of the most popular and best-selling salad dressings in North America. With our recipe, you can skip the trip to the store for the Hidden Valley brand and make your own right in your own kitchen. Better yet, you may already have all the ingredients on hand so you can whip some up for lunch or dinner tonight!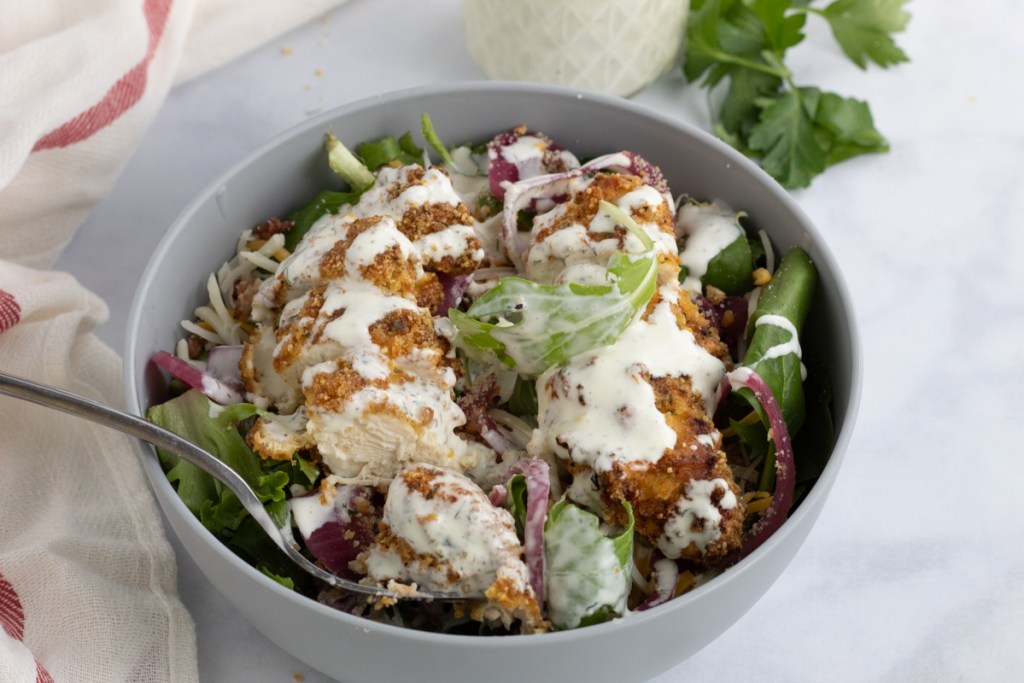 Is ranch keto?
It can be! You'd be shocked to learn how many no-so-healthy ingredients are in many of the ranch dressings you can purchase at the store, and many are considered dirty keto. This is why we love having control over the ingredients in our homemade keto ranch recipe. Plus, I personally think our version tastes so much better.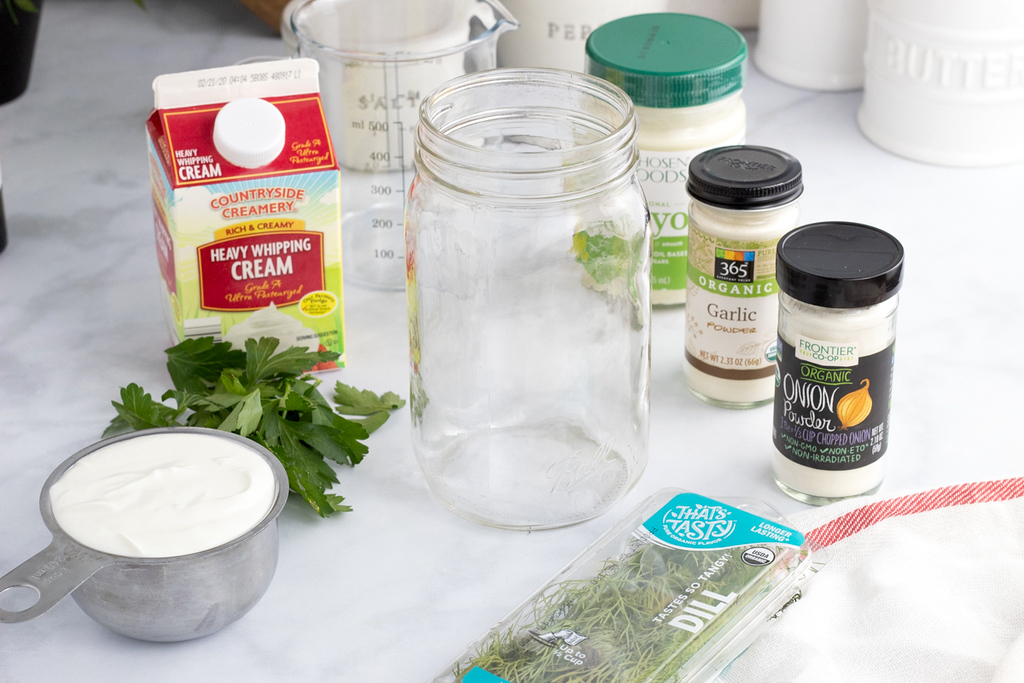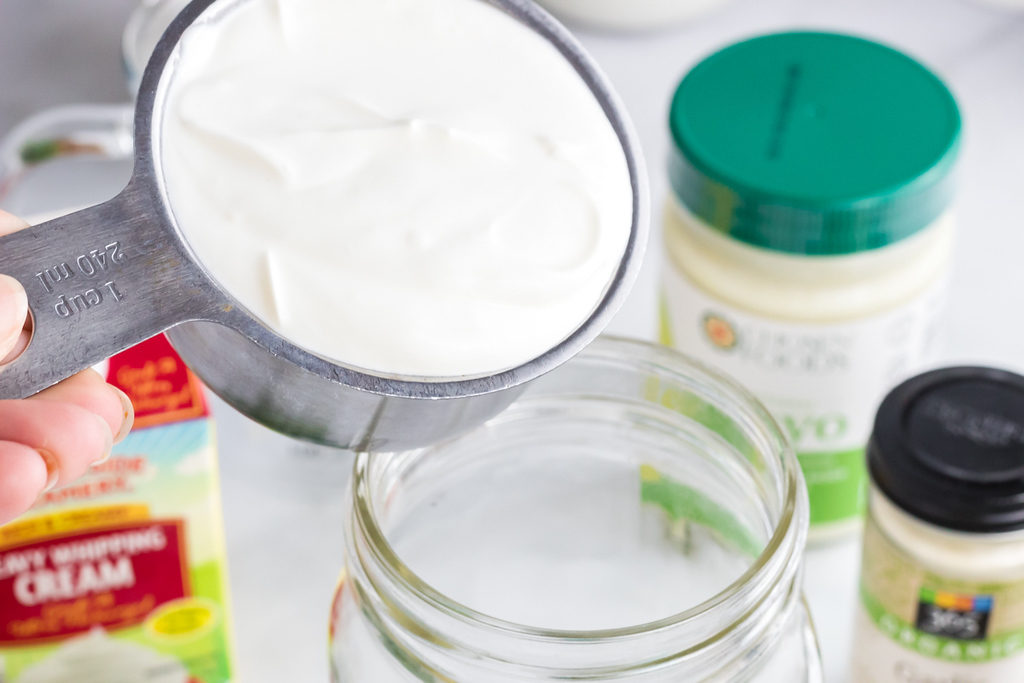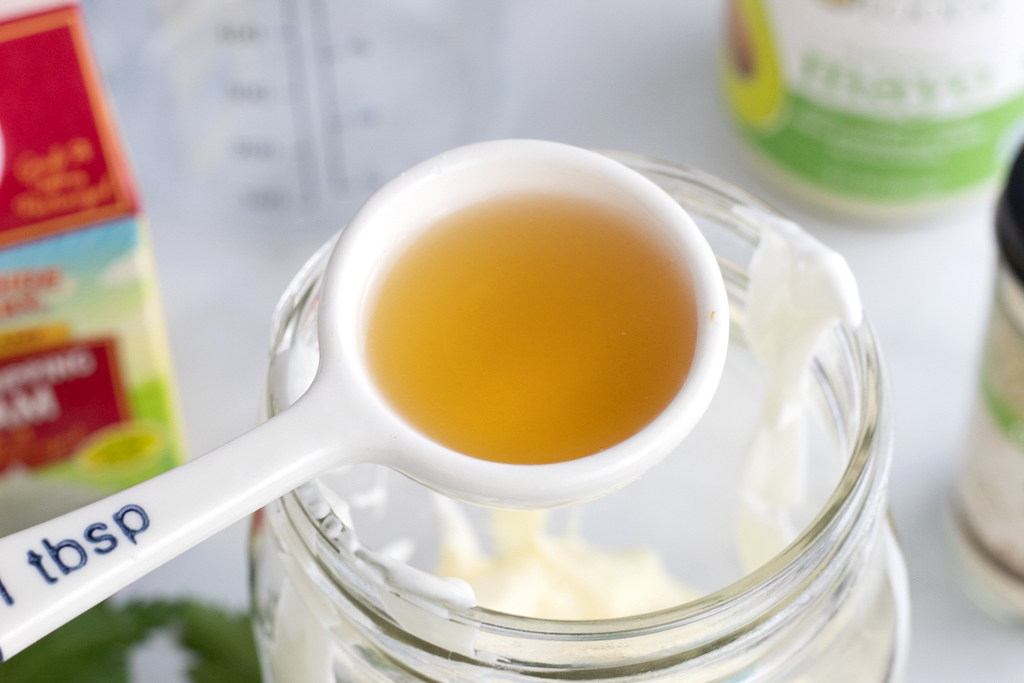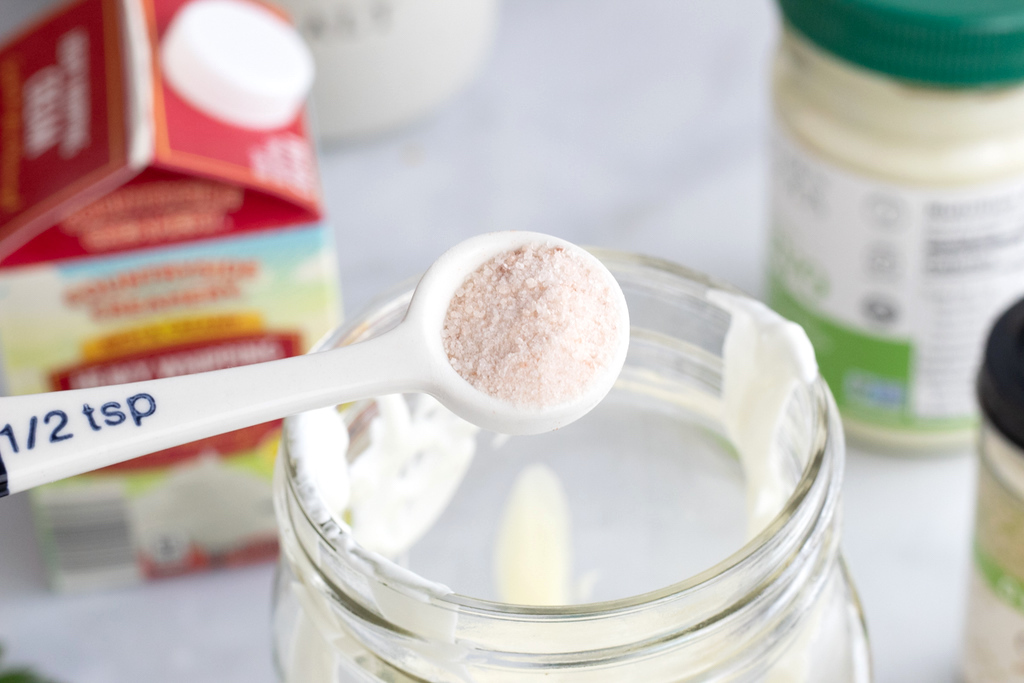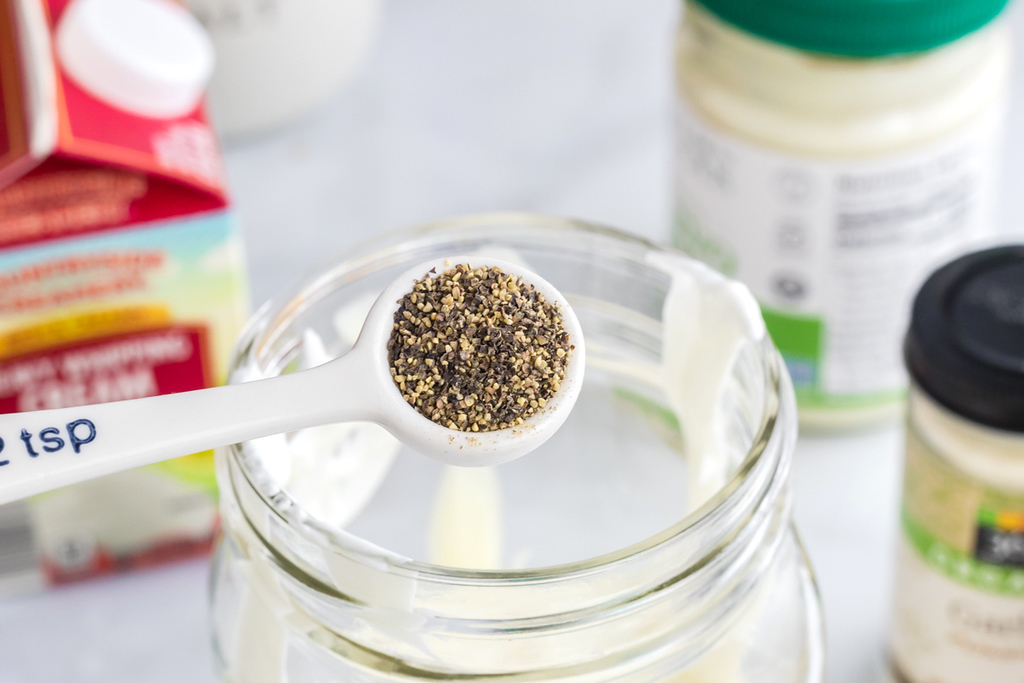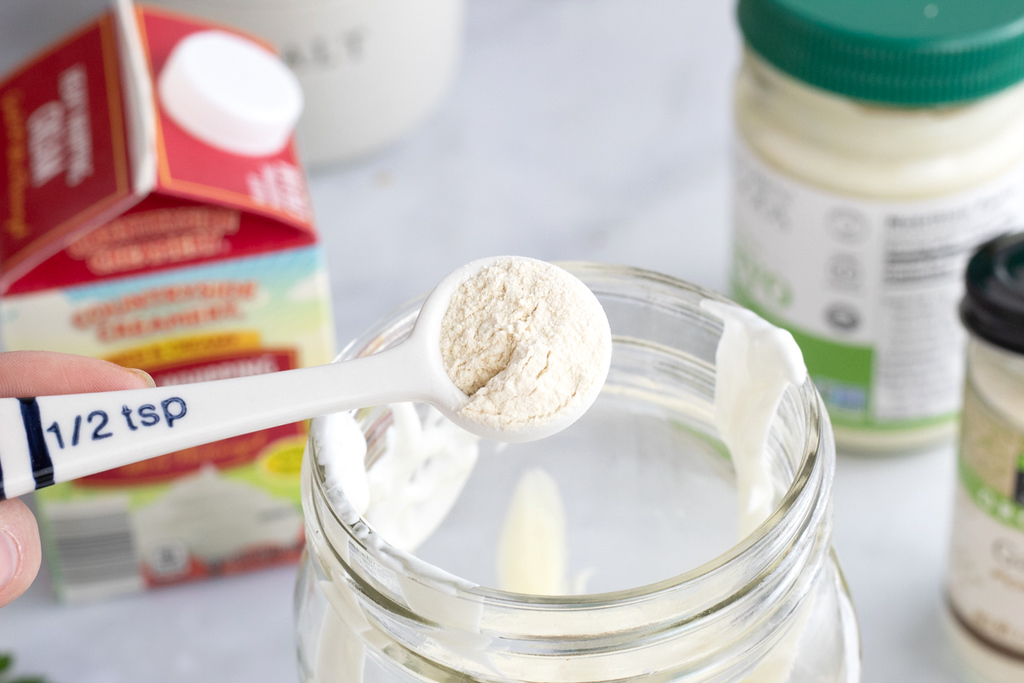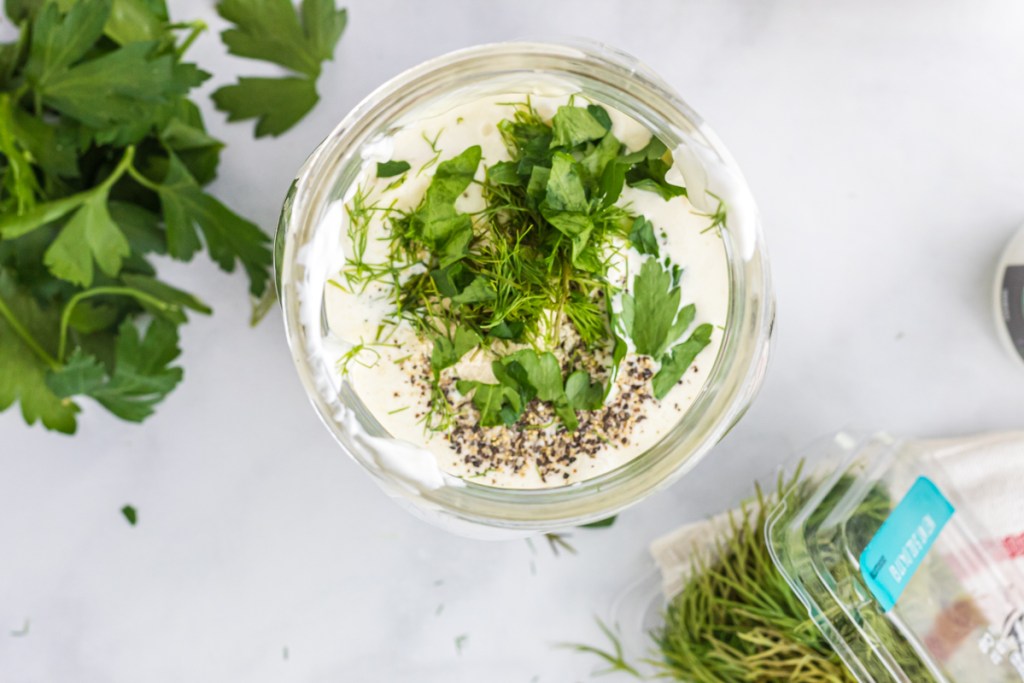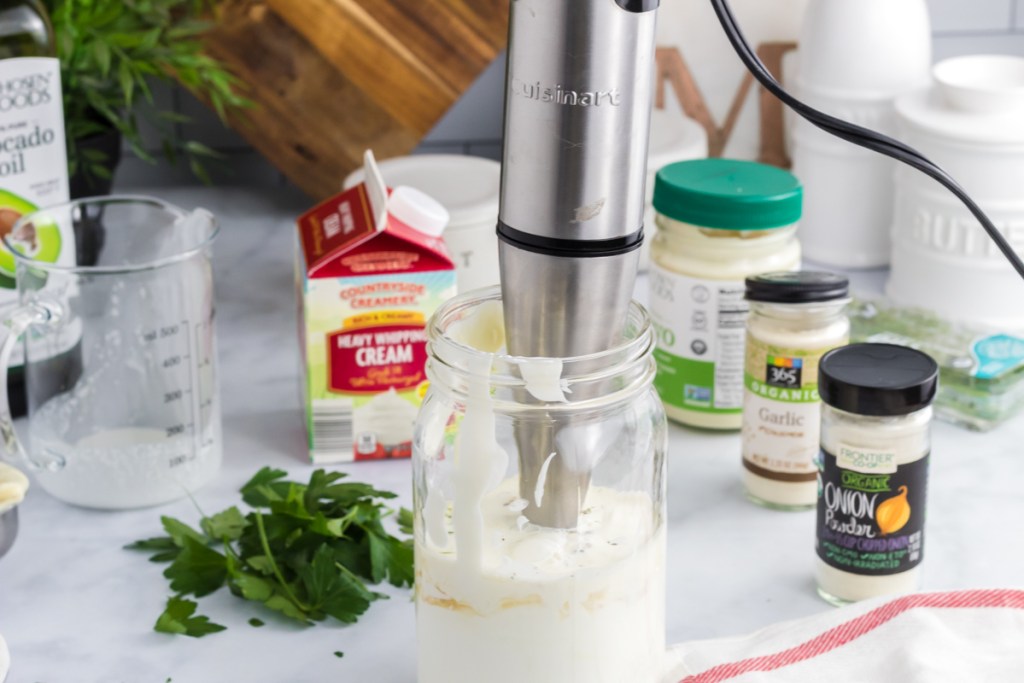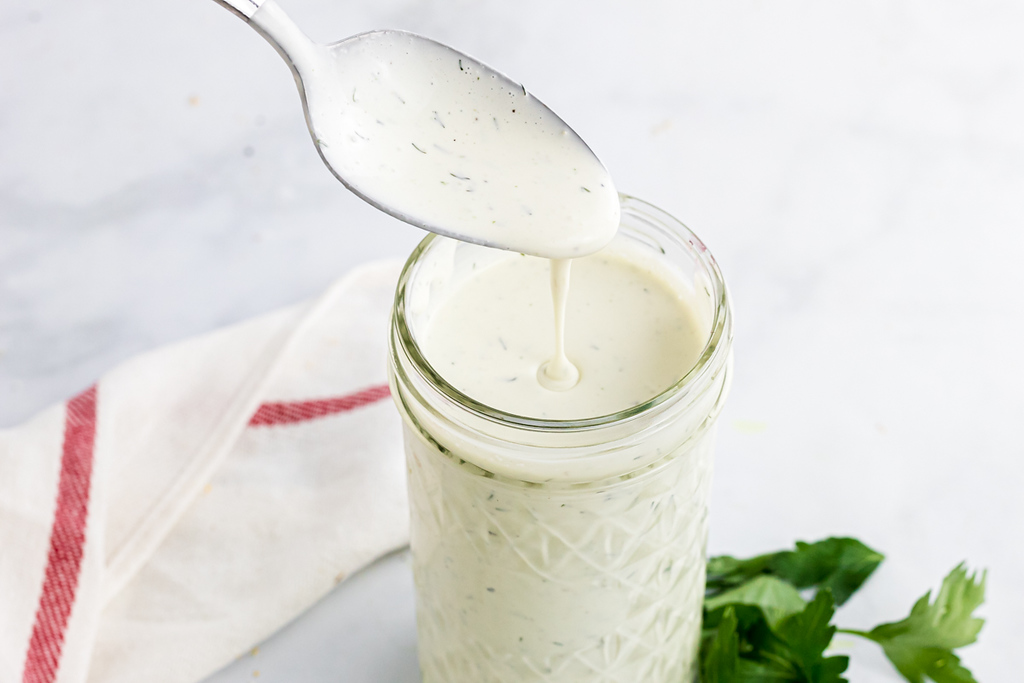 ---
Print
Keto Ranch Dressing
yield: 30 SERVINGS
prep time: 6 MINUTES
total time: 6 MINUTES
This deliciously rich and low-carb ranch dressing is ready in under 10 minutes.
Ingredients
1 1/2 cups sour cream
1/2 cup mayonnaise
1 to 2 tablespoons heavy cream (depending on how thick you want it)
2 tablespoons apple cider vinegar
3 tablespoons fresh dill
1 teaspoon fresh parsley
1 teaspoon garlic powder
1 teaspoon salt
1 teaspoon pepper
1 teaspoon lemon juice
Directions
1
Immersion blender instructions: Add all ingredients into a large mason jar and mix with blender for about 30 seconds.
2
Standard blender instructions: Add all ingredients to the blender and mix for about 30 seconds.
3
Non-blender instructions: If you do not have either blender, you can whisk all ingredients together in a large bowl for about 1-2 minutes.
4
Store in a sealed jar in the refrigerator for up to 2 weeks.
Nutrition Information
Yield: 30 tablespoons, Serving Size: 1 tablespoons
Amount Per Serving: 51 Calories | 5.2g Fat | 0.7g Total Carbs | 0g Fiber | 0.4g Sugar | 0.4g Protein | 0.7g Net Carbs
---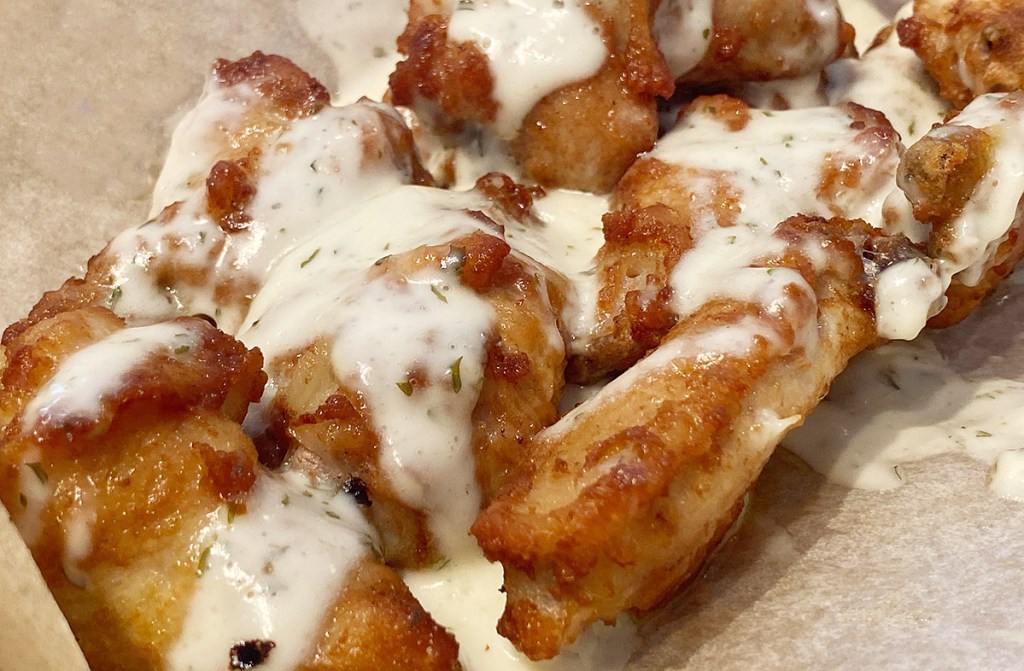 Hip tips for making this creamy keto ranch recipe:
Talk about YUM!
Sad salads will never be the same thanks to this keto ranch dressing that couldn't be easier to make. This is a condiment the whole family will be drizzling with delight!
---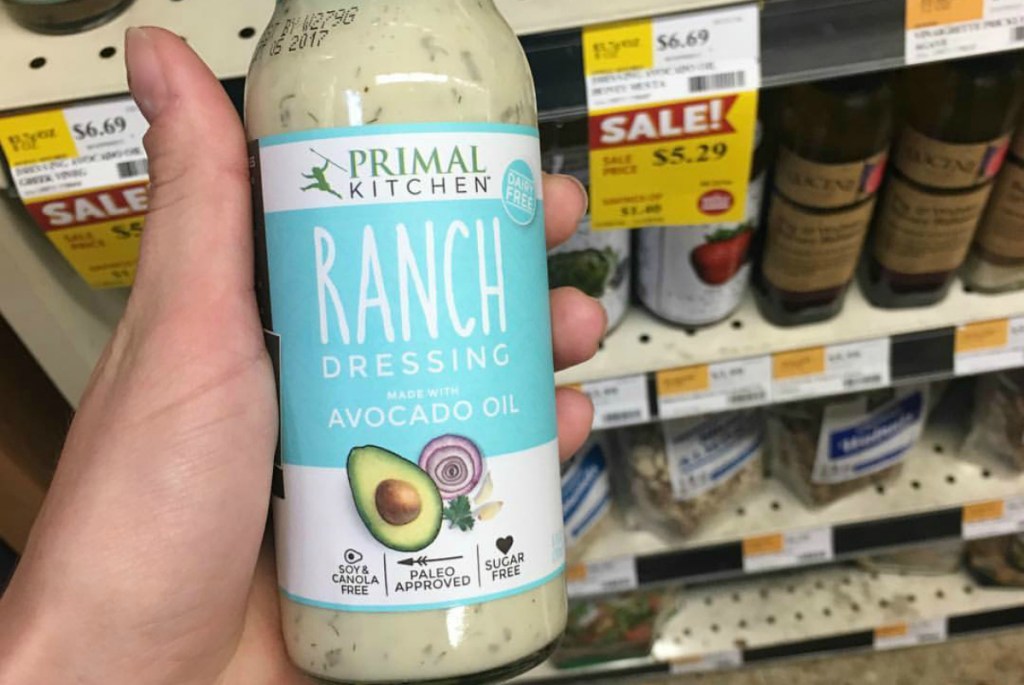 Don't feel like making this dressing at home? Check out these store-bought keto salad dressing options:
---
Try this dressing on a make-your-own Jimmy John's Unwich!