This Trendy Zucchini Summer Salad Is Perfect For a BBQ — With Some Keto Tweaks!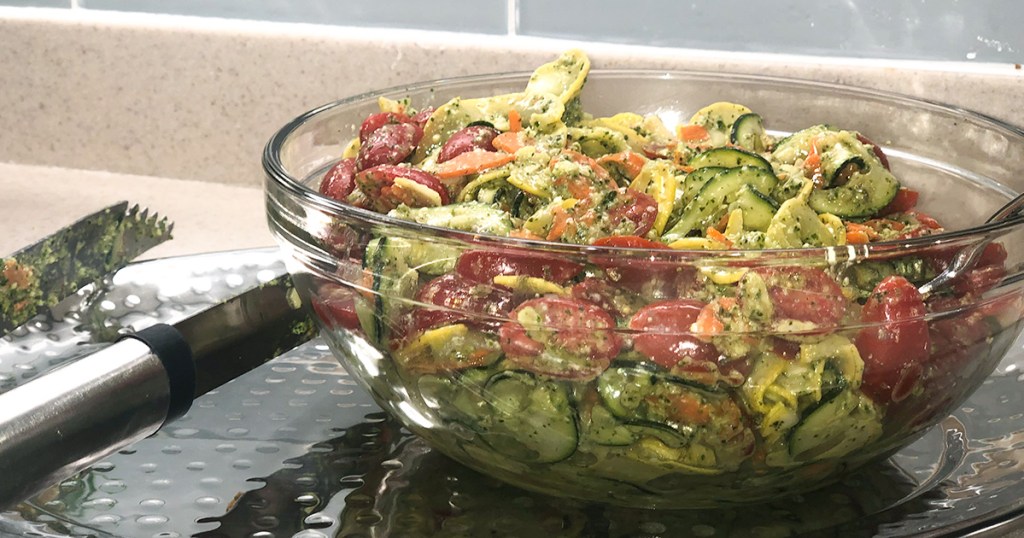 There's nothing like a fresh and crisp salad on a hot summer day.
Hip2Keto team member Erica tried out a yummy summer salad recipe from Tasty that makes for a perfect easy side dish idea. Keep reading to see how she made the recipe and how to tweak it to keep it even lower-carb!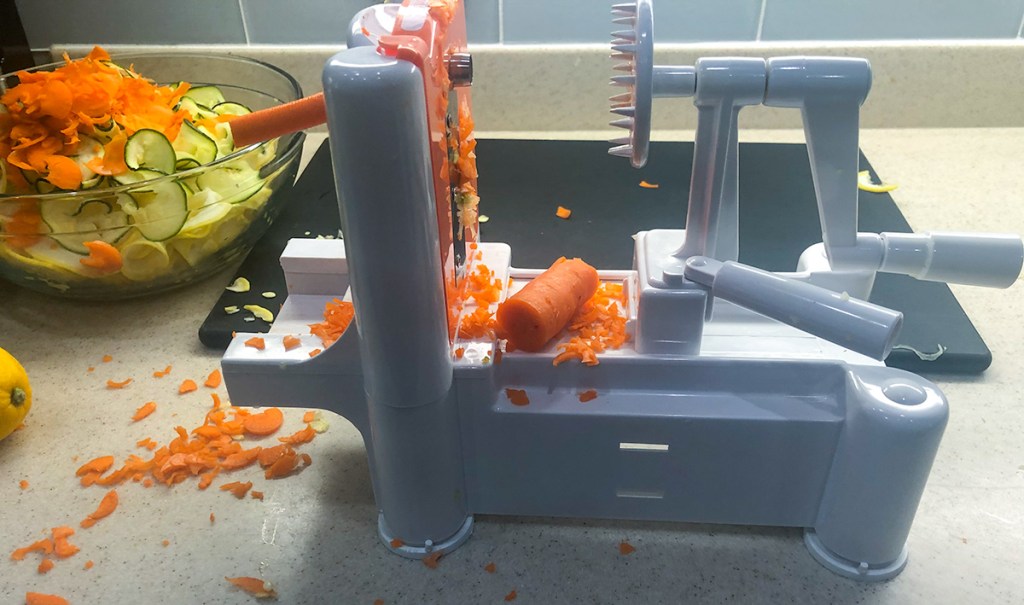 Hip Tip: Skip the carrots to lower the carbs. Erica wanted to test their spiralizing capabilities, so she included them from the original recipe.
Erica trucked on with this recipe with the carrot shavings she managed to get (again – omit the carrots to keep this dish super low-carb).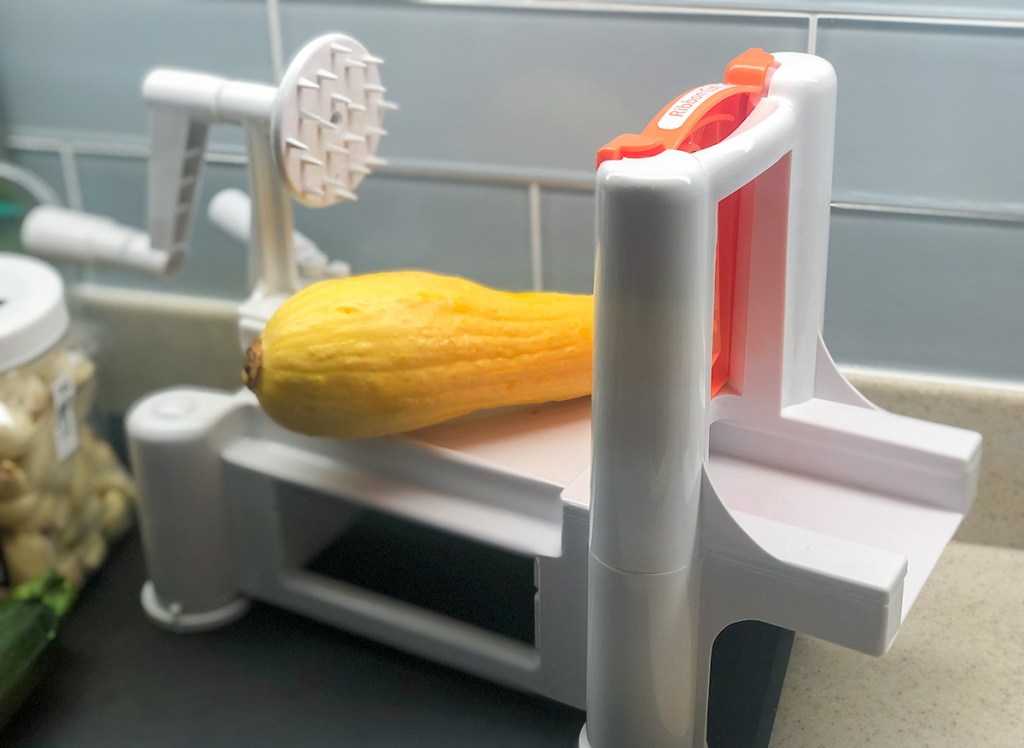 Let's talk about that spiralizer.
The instructions in Tasty's version of the recipe called for a Y-peeler, similar to what was used in Collin's Zucchini Enchiladas, though we think the spiralized ribbons are prettier and easier. There are tons of spiralizers on Amazon if you don't have one in your kitchen gadget collection already.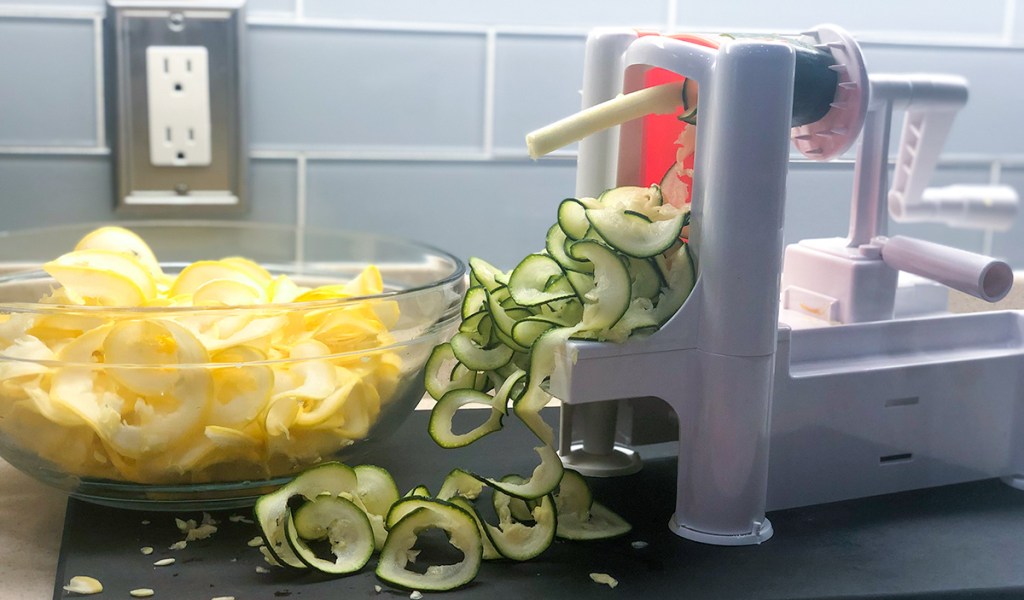 After running a few zucchinis through the spiralizer and adding sliced cherry tomatoes, it's time to make the fresh pesto that will bind the salad.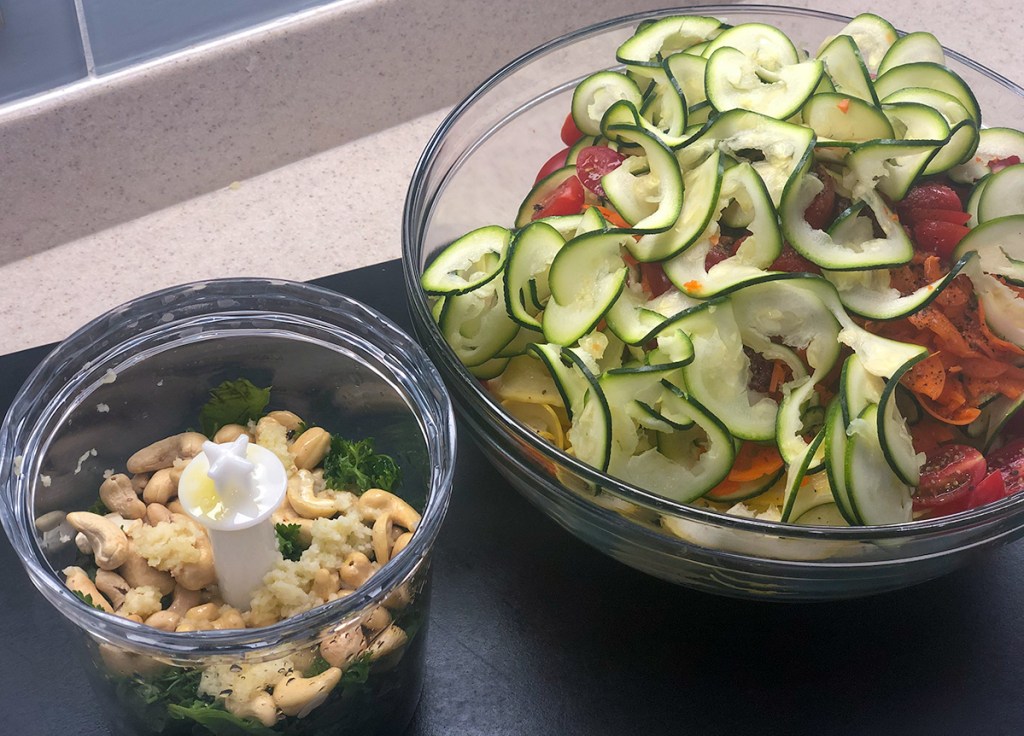 Basil, parsley, cashews, garlic, lemon juice, oil, and a bit of salt & pepper are all it takes to create a bright and flavorful dressing to pour over the vegetables. Blend until smooth, spoon over the zucchini, and give all the ingredients a quick toss.
There you have it! A quick, easy, and healthy salad to serve as a light complement to a heavy entree—or to eat on its own for a cold and crunchy lunch!
"This was so so so good! I could barely wait to taste this one as the pesto smelled so good when it was blended. What a perfect and impressive salad to bring to a BBQ this summer!" – Erica
---
Want more unique salad ideas? Try our fresh Caprese salad with blackberry balsamic drizzle.