Keto Chicken Marsala Takes Bland Chicken Breasts to Beyond Amazing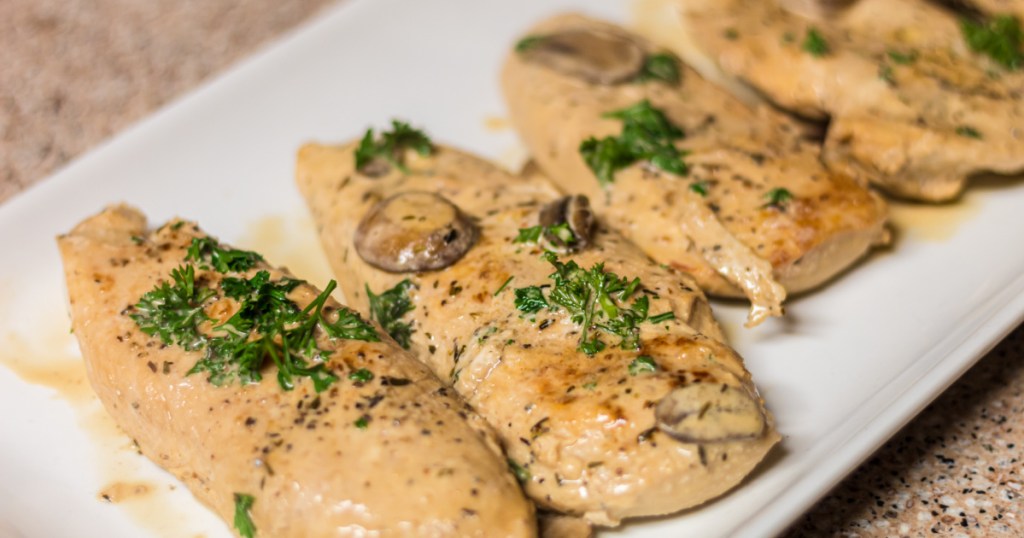 Give 'em something to talk about!
No need to run to a fancy Italian restaurant for irresistible keto chicken marsala. You can easily make this low-carb dinner at home for your family and I can guarantee you that it will be a frequent request.
Savor the flavor!
The sauce on this chicken marsala is so rich, flavorful, and creamy. The combo of the earthy mushrooms with herby thyme really does wonders for chicken, which can sometimes taste pretty bland on its own. It's also a pretty impressive, yet not overly complicated dish when you're looking to spice things up for your weeknight dinner line up.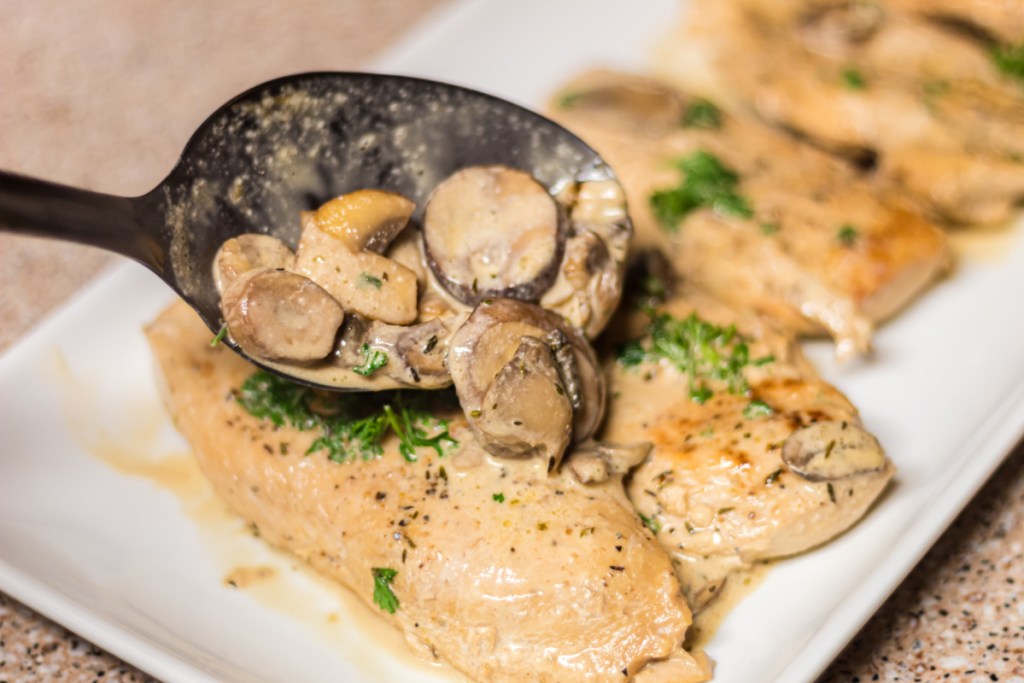 A few tips when making keto chicken marsala:
Want a full Italian meal experience? Make our delicious keto breadsticks and serve them with this dinner! You'll feel like it's date night at Olive Garden without having to leave home. 😋
As another option, I love serving this chicken marsala over our cauliflower mash.
You can always use dry Marsala wine for this recipe to keep it authentic, but if you can't find it in your local grocery store, you can use white cooking wine instead as I did.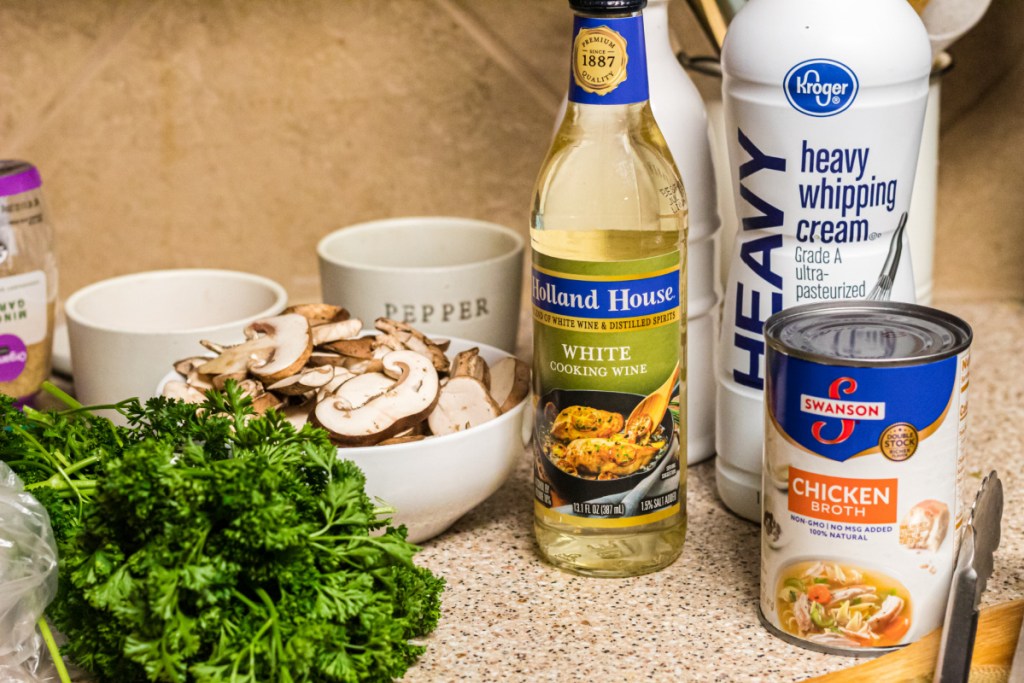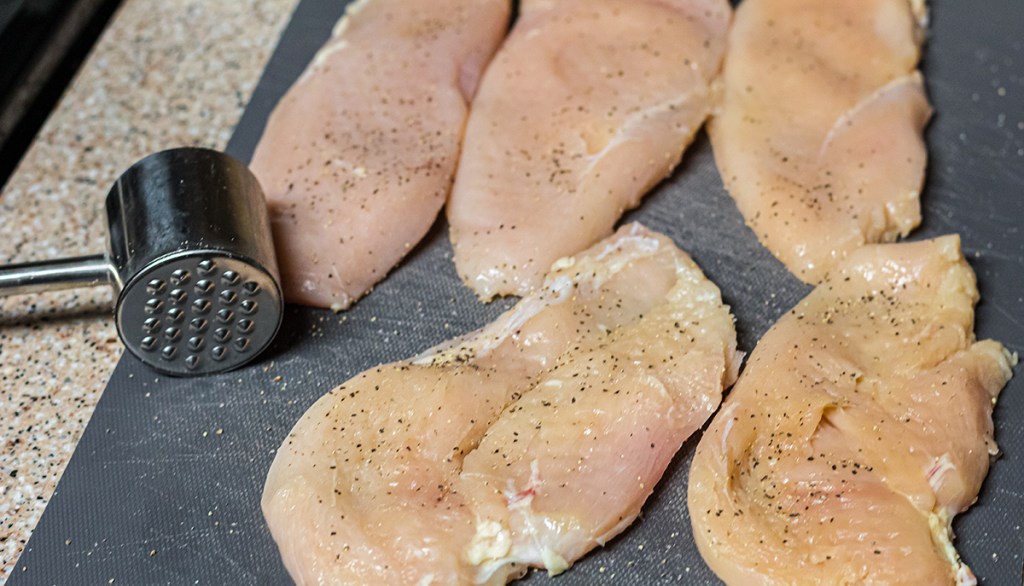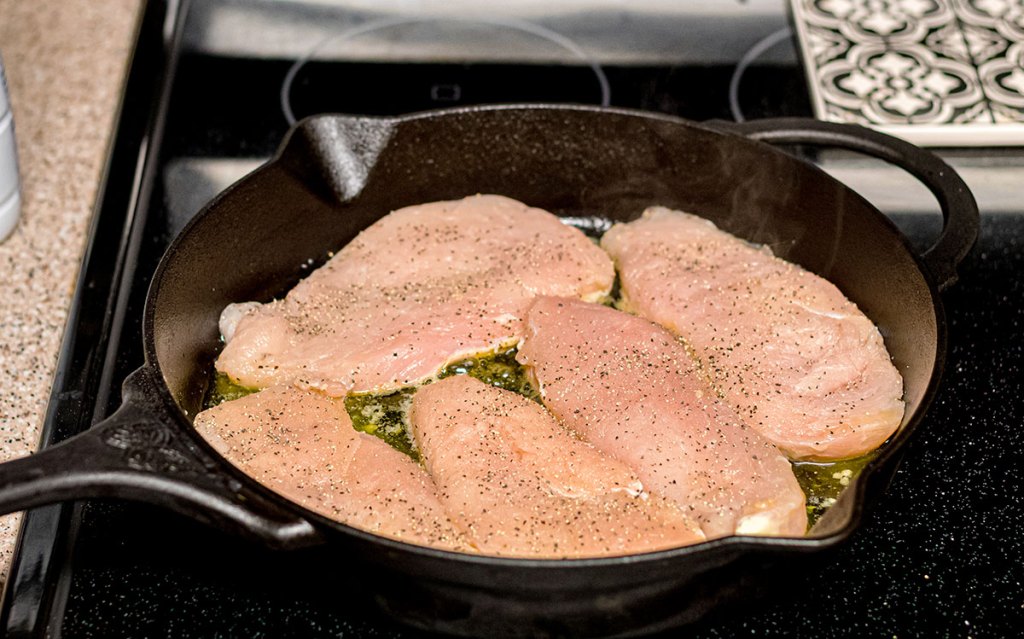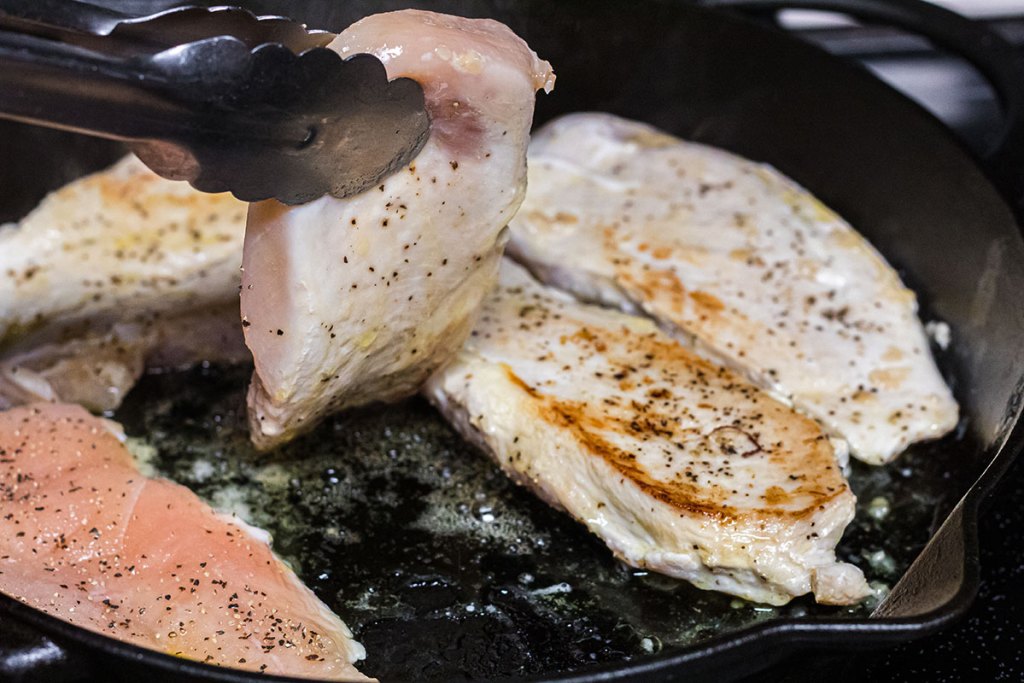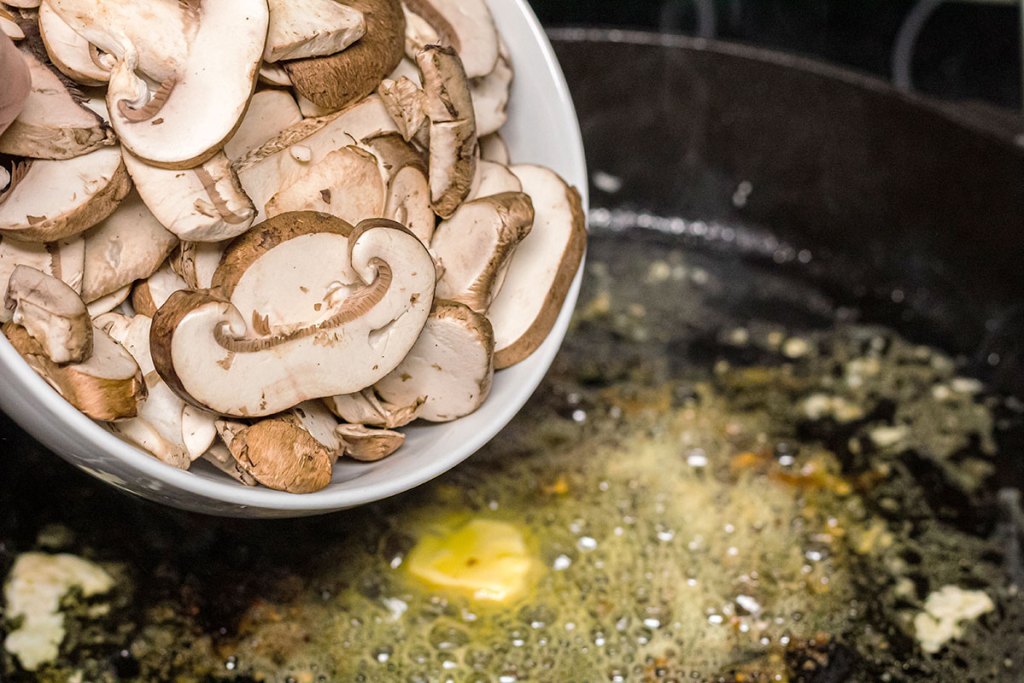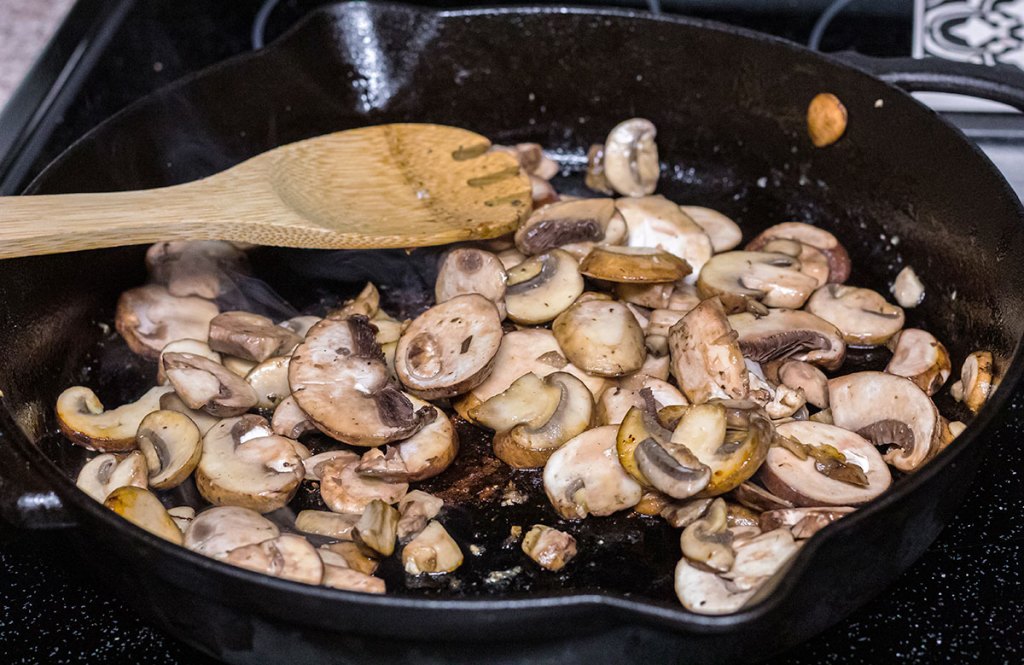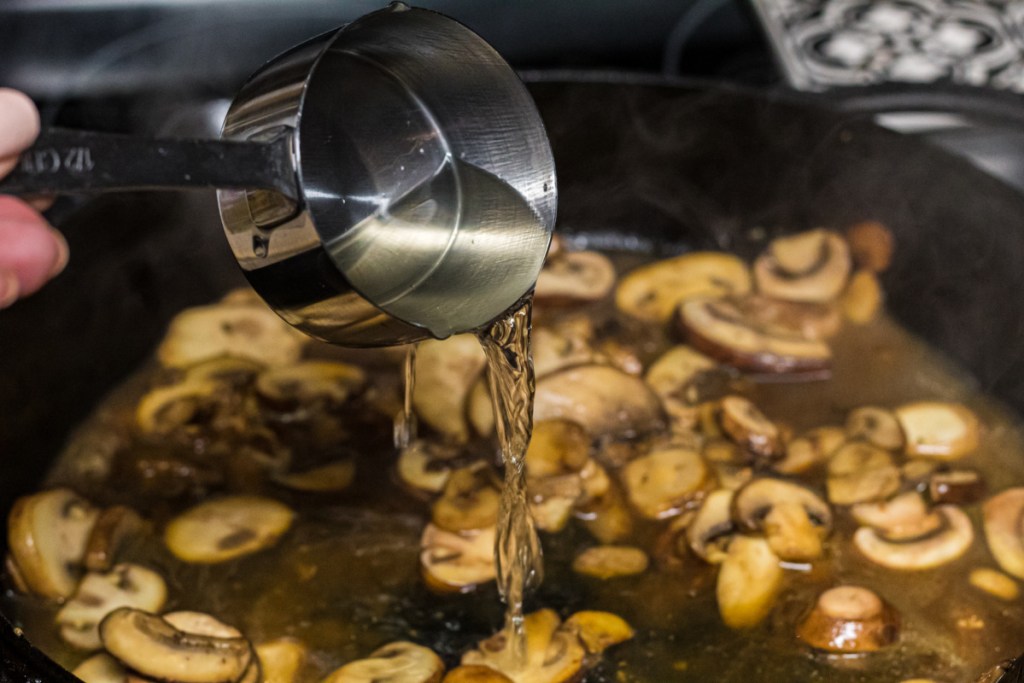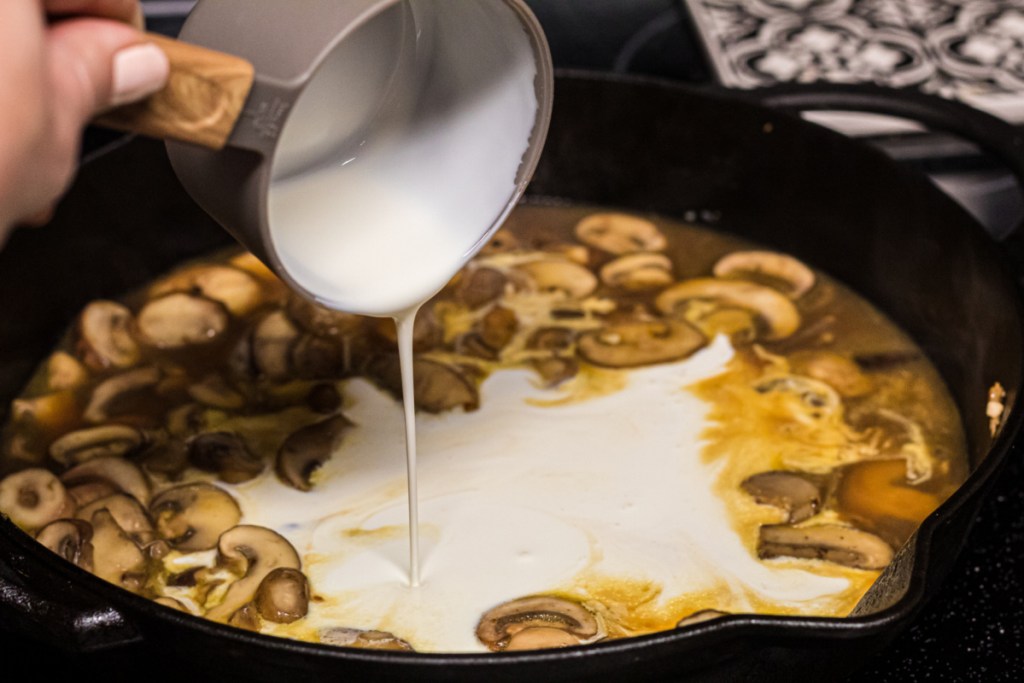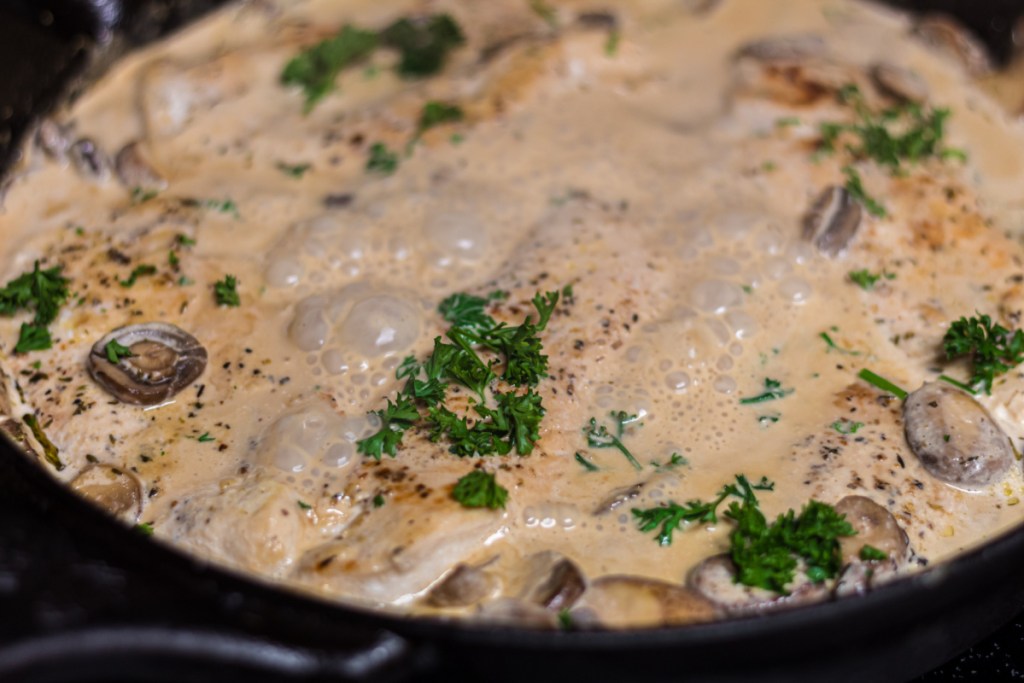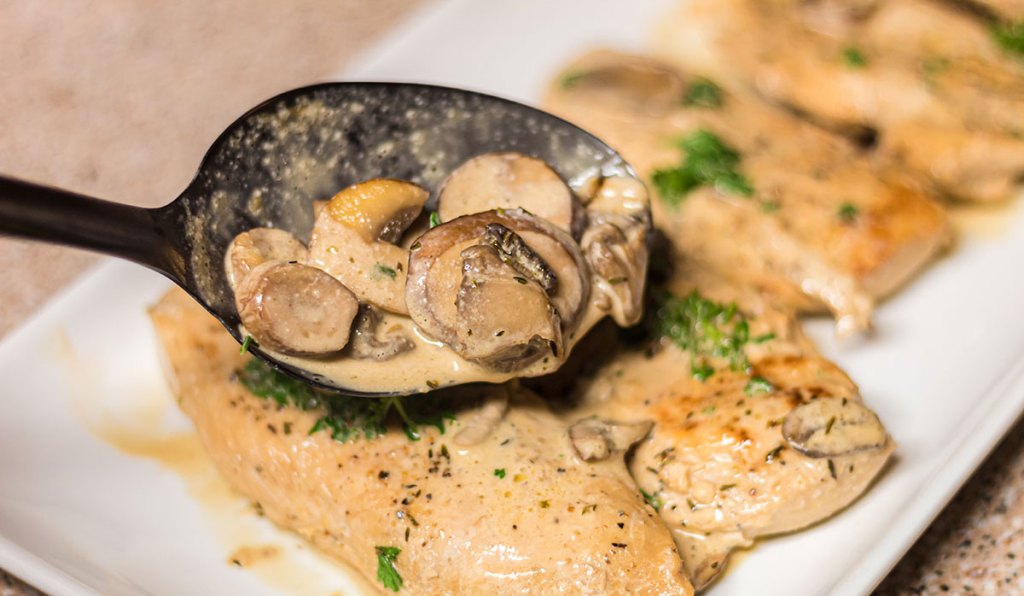 ---
Print
Keto Chicken Marsala
yield: 4 SERVINGS
prep time: 15 MINUTES
cook time: 30 MINUTES
total time: 45 MINUTES
Pan-seared chicken breasts are smothered with a creamy mushroom and thyme sauce for a rich dinner that tastes more complex than it is to make!
Ingredients
4 tablespoons butter, divided
2 tablespoon minced garlic
4-5 thin chicken breasts, tenderized
1 teaspoon salt
1 teaspoon black pepper
1/2 cup chicken broth
1/2 cup Marsala wine or cooking wine
1 cup heavy cream
1/2 teaspoon thyme
2 cups sliced mushrooms
2 tablespoons fresh parsley
Directions
1
Using a meat mallet, pound out chicken breasts to slightly tenderize, then season with salt and pepper.
2
Melt 2 tablespoons of butter in a large skillet over medium-high heat. Add in minced garlic. Next add seasoned chicken into heated skillet and cook both sides for about 8 minutes.
3
Remove chicken from skillet and set on a plate. Lower heat to low-medium. In the same pan, add in the remaining 2 tablespoons of butter, and 2 cups of mushrooms. Cook for about 3 minutes or until the mushrooms are brown and tender.
4
Add in chicken broth, cooking wine, and heavy cream. Let sauce reach a slow rolling boil. Stir until the sauce starts to thicken (about 10 minutes).
5
Add thyme and cooked chicken into the sauce and continue cooking until the chicken reaches 165 degrees (about 4 minutes). Then top with fresh parsley.
Nutrition Information
Yield: 5, Serving Size: 1
Amount Per Serving: 364 Calories | 26.1g Fat | 8.4g Total Carbs | 2.0g Fiber | 0 Sugar Alcohol | 16.9g Protein | 6.4g Net Carbs
---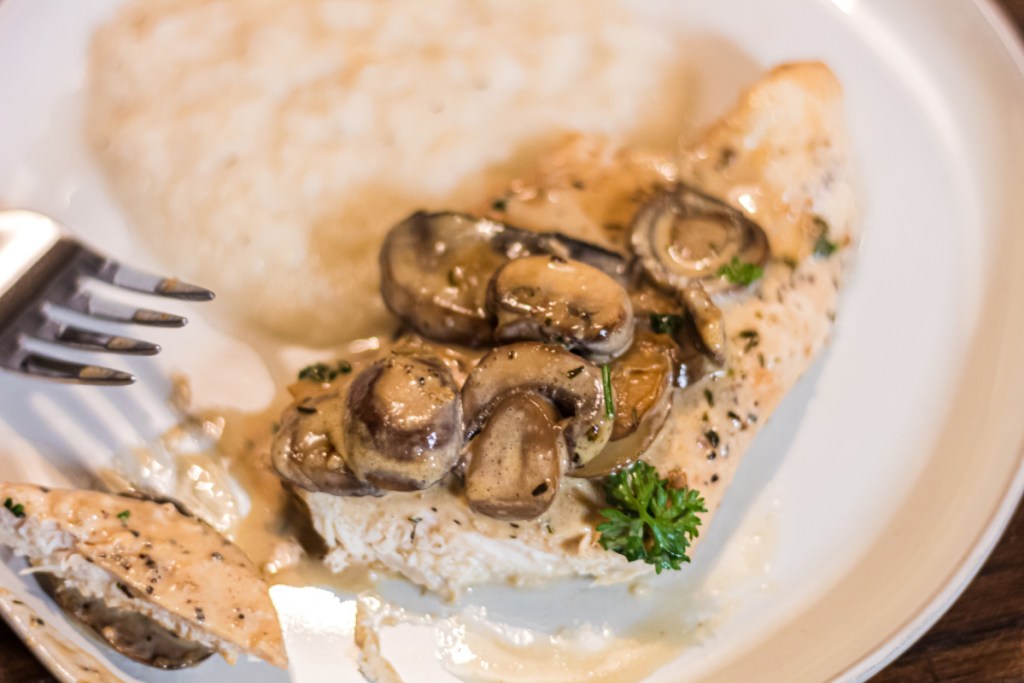 An explosion of flavor!
The sauce on this dish is so good you'll want to lick the plate! It's a simple recipe that kicks boring chicken up a notch while keeping it keto.
You'll love the leftovers just as much so consider making a big batch so you'll have some on hand to reheat for a quick lunch.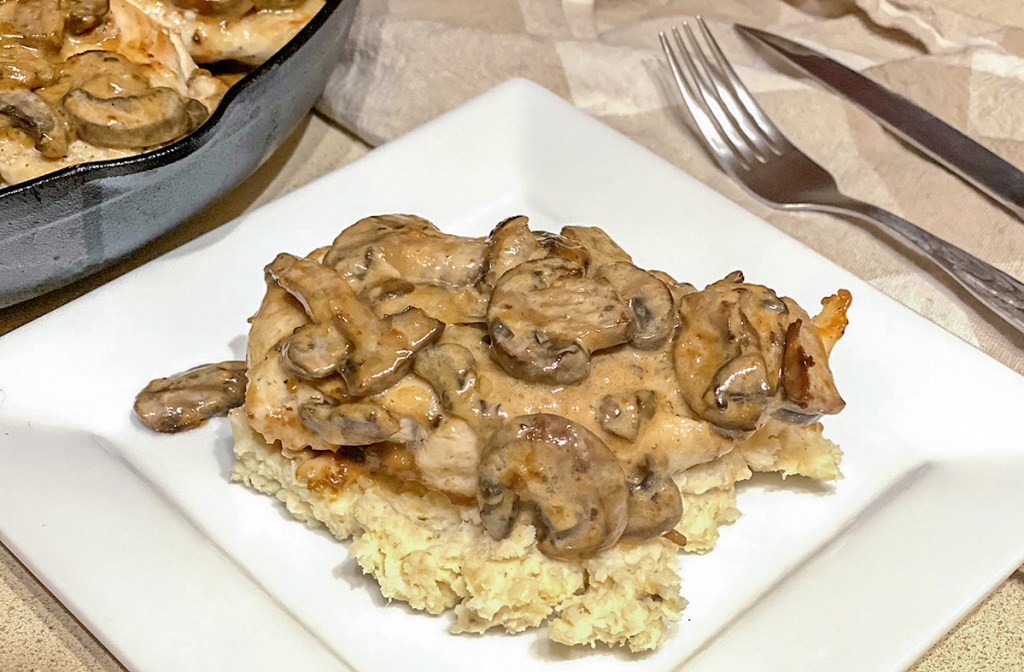 My Hip sidekick Jenna gave this recipe a try and here's what she thought:
"I LOVE chicken marsala but I've never made it myself so I loved how easy this recipe was for a first-timer like me. It's so flavorful and the chicken was cooked to perfection and the sauce, oh boy I could eat that on everything! I decided to serve it over cauliflower mash. I literally wanted to jump in the pan and swim around in the sauce lol – yep, it's that good! 😋"
---