The Famous Columbia 1905 Salad Recipe is Here & Totally Keto-Friendly!
This keto 1905 salad is delicious!
Say hello to summer with the famous Columbia 1905 salad!
Have you ever heard of the Columbia 1905 salad? It comes from the Columbia Restaurant based in Florida. The restaurant was established in 1905, hence the "1905" in the name of the salad. The story goes that a waiter created this recipe in the 1940s and then the Columbia Restaurant adapted the recipe in the 1970s instead of offering a salad bar.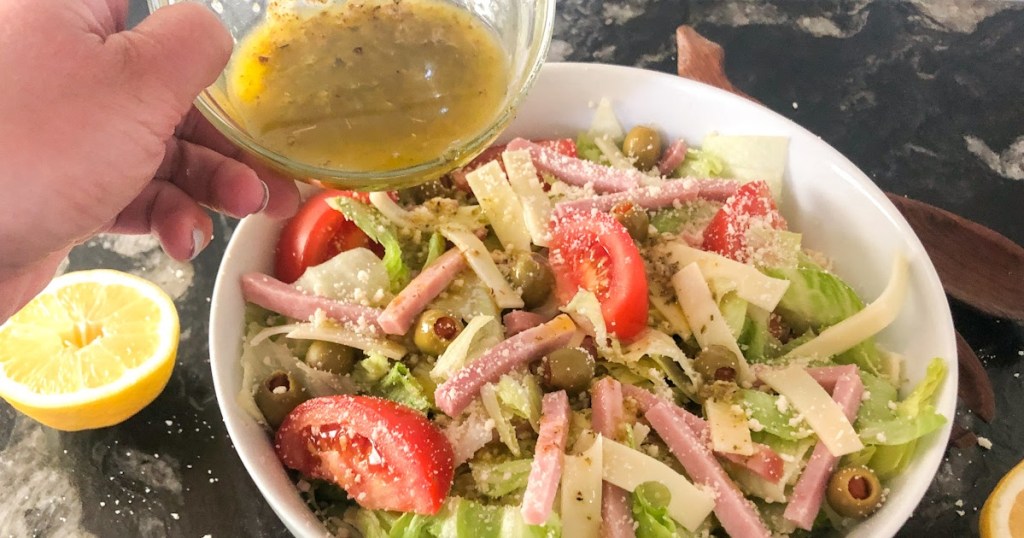 The 1905 salad dressing is what makes this salad. It's a very simple vinaigrette to make, and, just before serving, you top the salad with Worcestershire sauce and lemon juice.
Have you ever had a salad with Worcestershire sauce?! It's really good, promise! The 1905 salad dressing is so popular, you can actually purchase it online, but we recommend making it yourself though.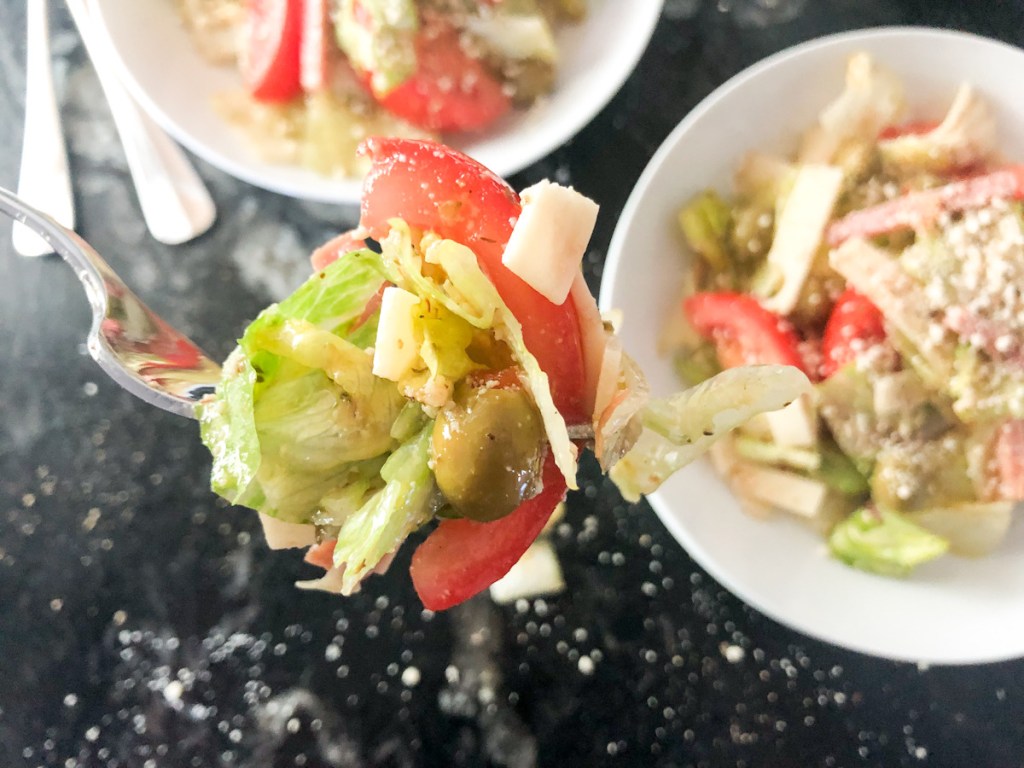 This is not just any other salad!
You're probably thinking, okay, here's another keto salad recipe. But let me tell you, this salad is amazing and unless you've eaten at the Columbia, you've probably never had a salad like the 1905 salad! The original recipe is already keto, which is awesome.
To make this a full meal salad, we doubled the amounts of ham and cheese… because really, the salad is all about the toppings. The lettuce is just there to help soak up the dressing and add a good crunch!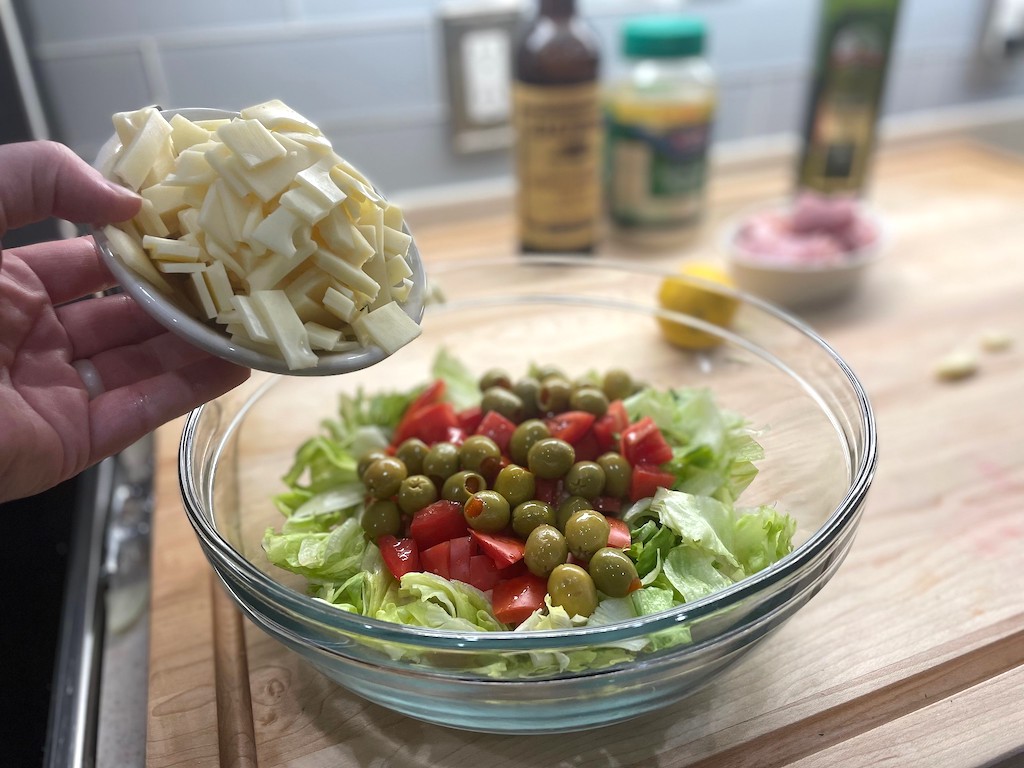 Tips for making the perfect Columbia 1905 Salad:
Make the dressing first, as this allows the flavors to really meld together to create a tastier dressing.
Don't skip the Worcestershire sauce! It's the key to making this 1905 salad taste like it's from the restaurant.
You could use romaine lettuce instead of iceberg if preferred. We realize iceberg provides very little nutritional value, but it's the crunchy texture that you're going for with this salad.
If you do want this to be more of a side salad, use half the ham, Swiss cheese, and Romano cheese. Just note that will change the nutrition information.
Want to mix it up? You could use turkey or shrimp in place of ham. You could also add in black olives and celery as the original recipe included those items. Not a fan of pimento-stuffed green olives? Try substituting them with kalamata or black olives. Want to up the fat content? Add in salami and pepperoni.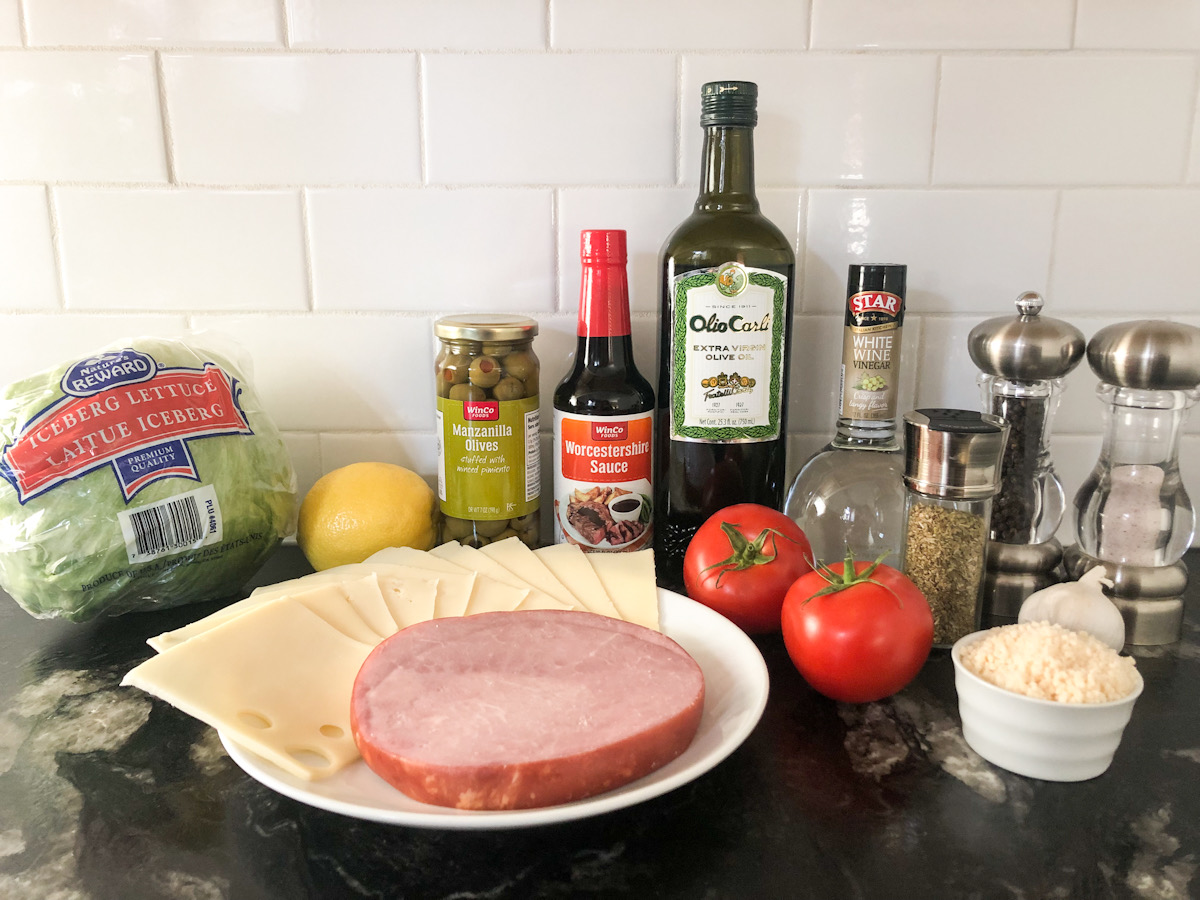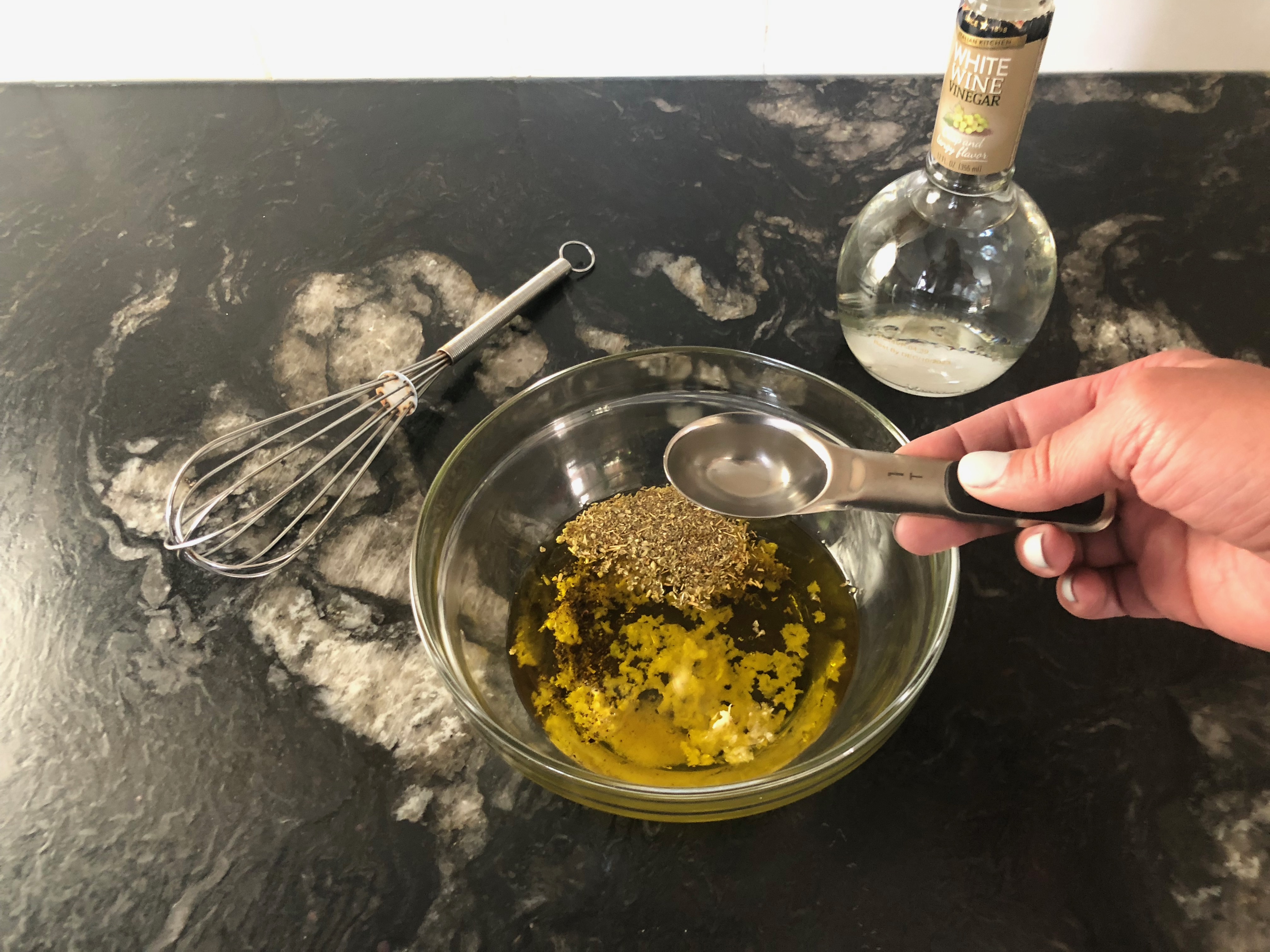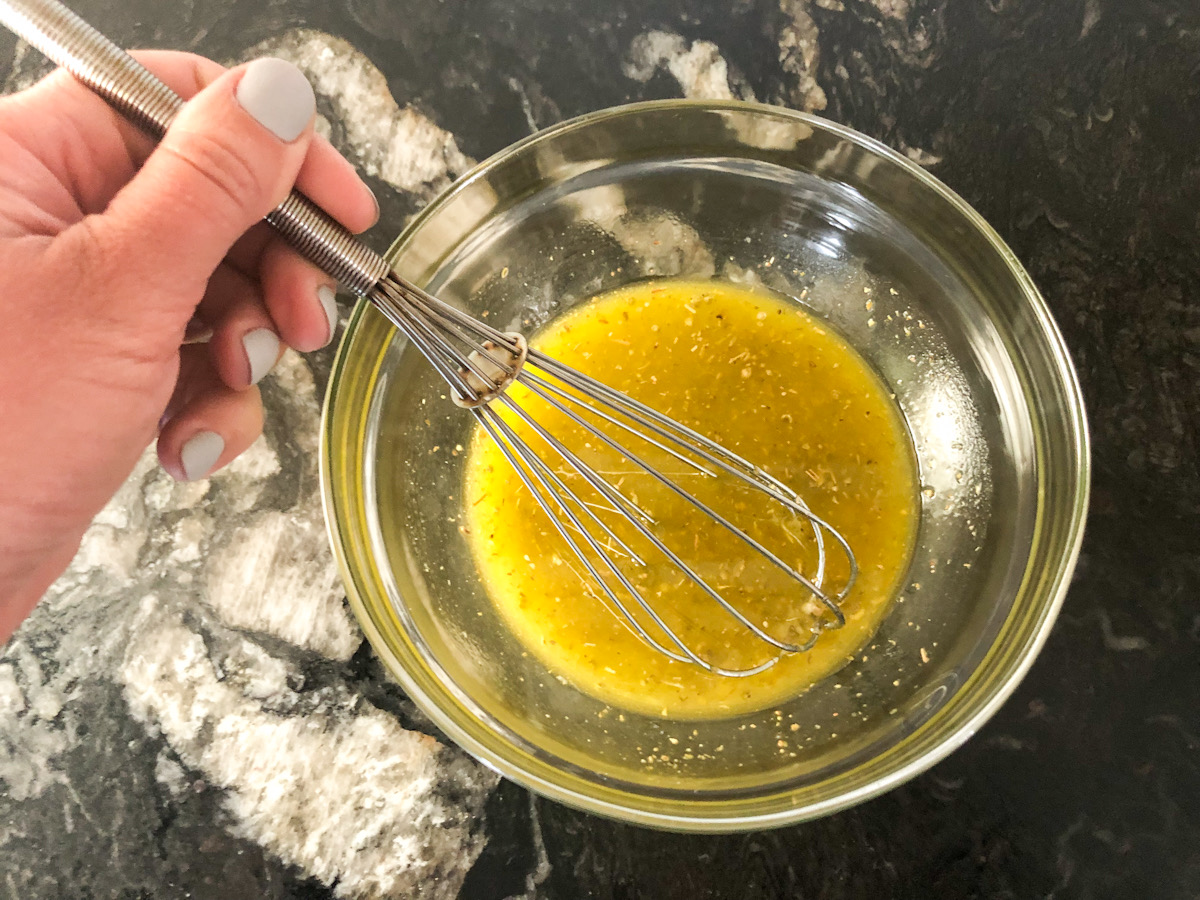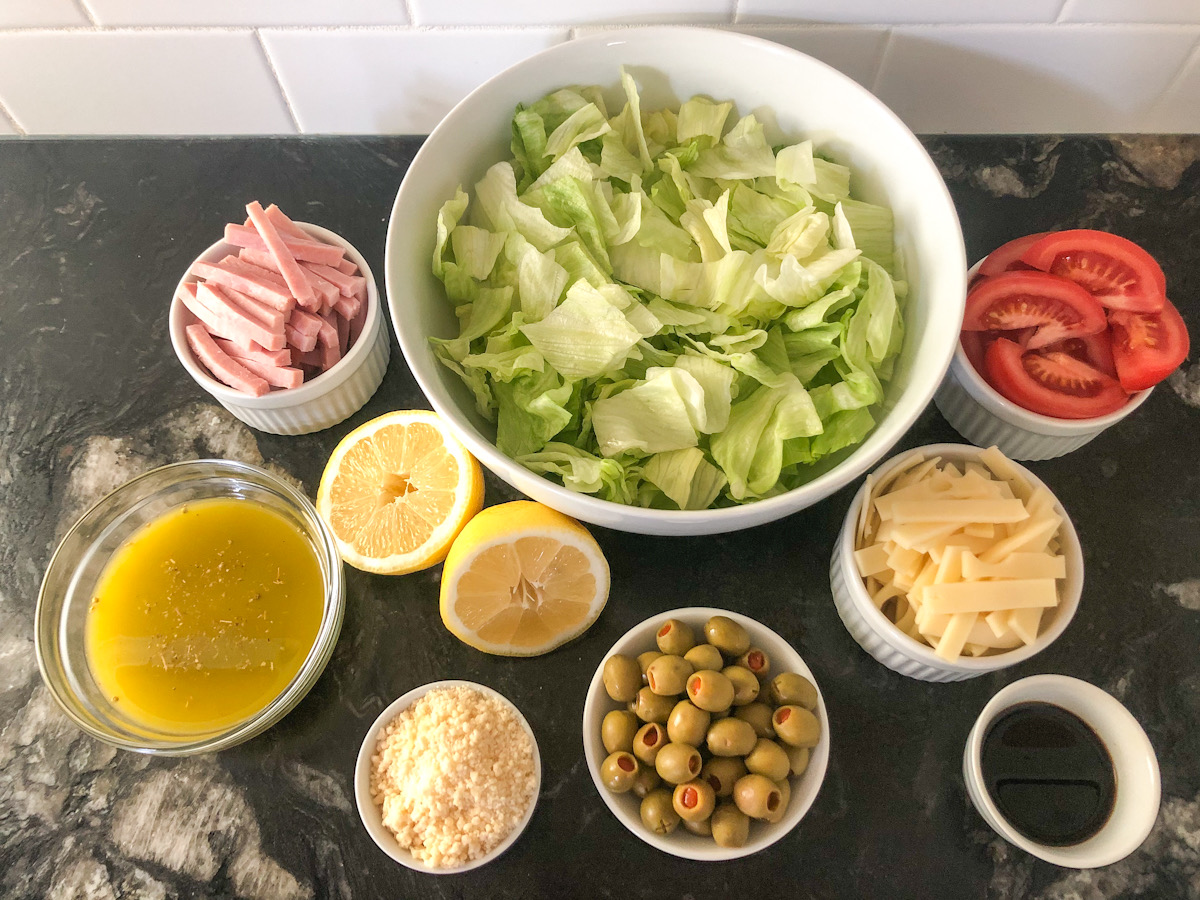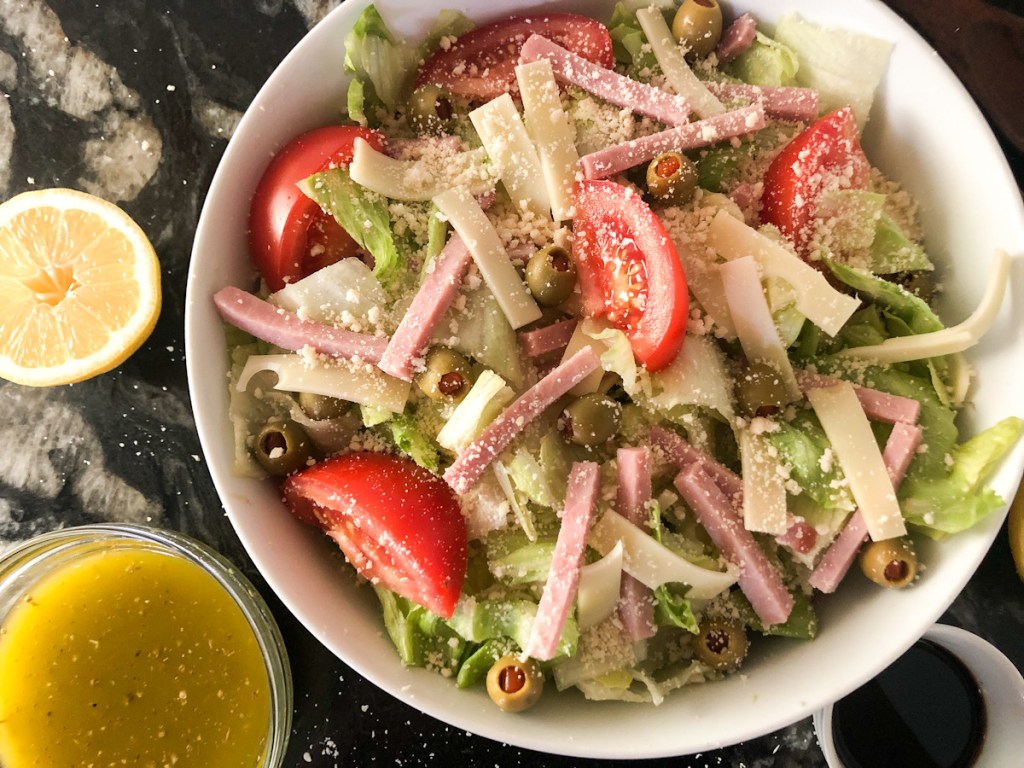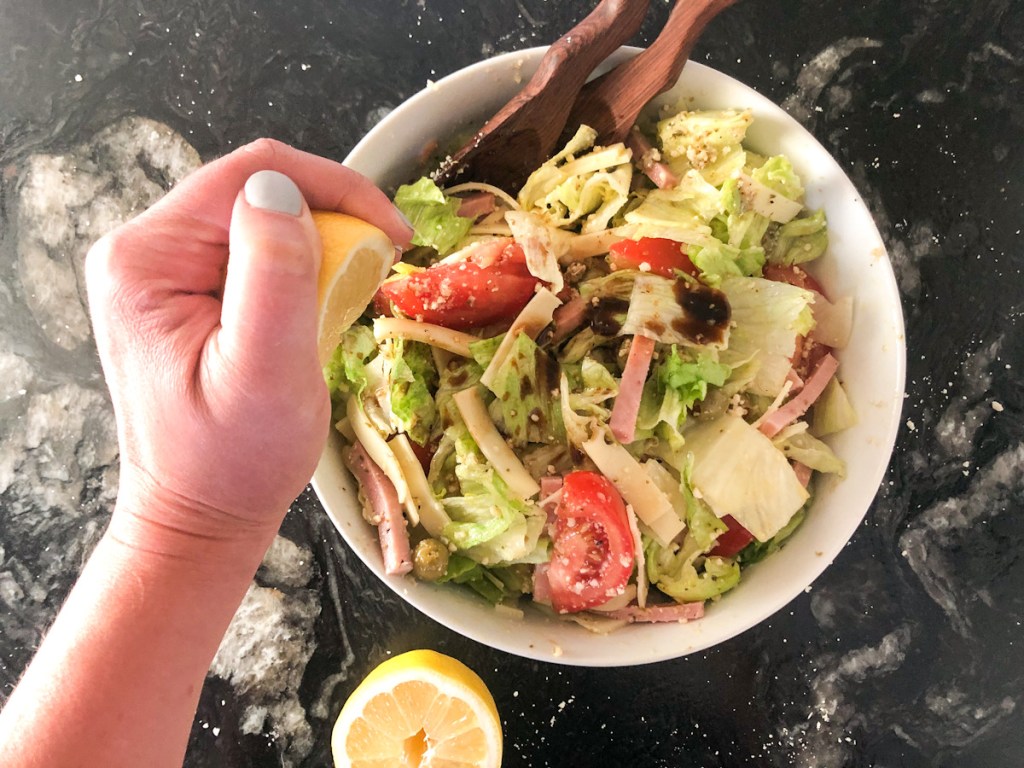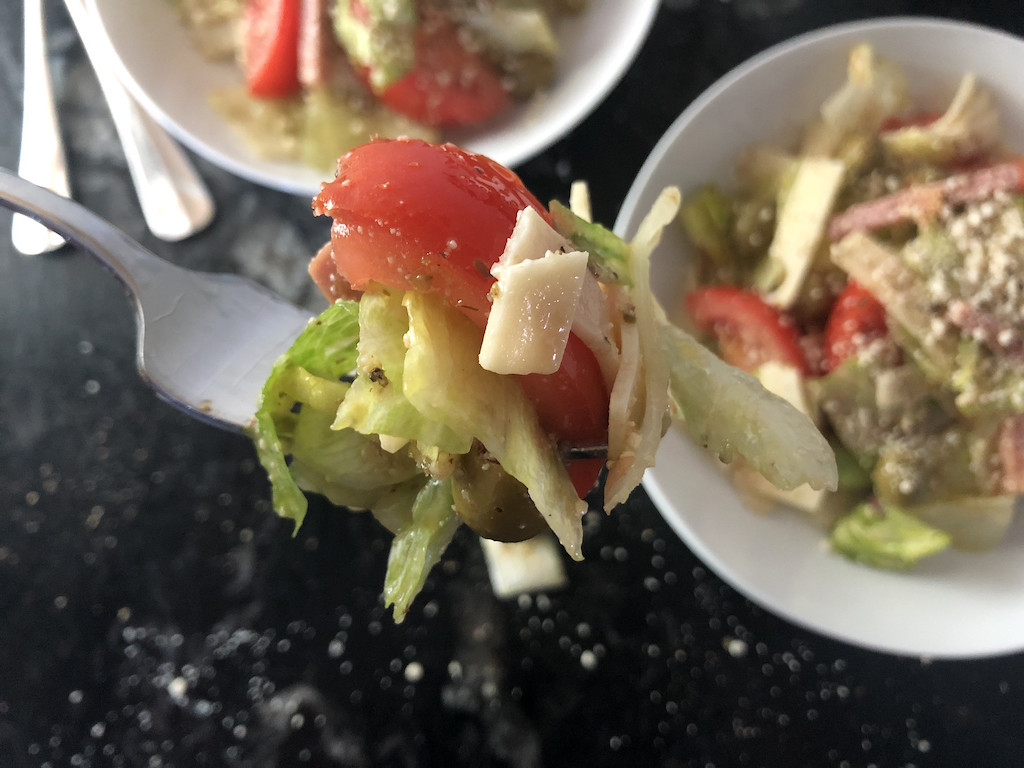 ---
Print
Columbia 1905 Salad
yield: 4 SERVINGS
prep time: 20 MINUTES
total time: 20 MINUTES
Flavorful vinaigrette dressing tossed with a delicious salad of crunchy iceberg lettuce, ham, cheese, pimento-stuffed green olives, and tomatoes.
Ingredients
1905 Salad Dressing:
1/2 cup extra virgin olive oil
2 tablespoons white wine vinegar
3 garlic cloves, minced
2 teaspoons dried oregano
1/2 teaspoon salt
1/4 tsp pepper
Salad:
1/2 head to a full head of iceberg lettuce, chopped (about 5 cups)
1 ripe tomato, cut into eighths
1 cup of baked ham, cut into 2 inch by 1/8 inch strips
1 cup of Swiss cheese, cut into 2 inch by 1/8 inch strips
1/2 cup parmesan cheese, grated
juice from 1 lemon
Directions
1
To make the 1905 salad dressing:
Whisk together olive oil, white wine vinegar, garlic, oregano, salt, and pepper. Set aside until ready to serve the salad.
2
In a large salad bowl, toss together iceberg lettuce, tomato, ham, Swiss cheese, and pimento-stuffed green olives.
3
When ready to serve, add in the 1905 salad dressing, grated parmesan cheese, Worcestershire, and lemon juice. Toss well to combine before serving. Enjoy!
Nutrition Information
Yield: 4 salads, Serving Size: 1 salad
Amount Per Serving: 470 Calories | 40.6g Fat | 4.6g Total Carbs | 1.3g Fiber | 2.0g Sugar | 22.7g Protein | 3.2g Net Carbs
---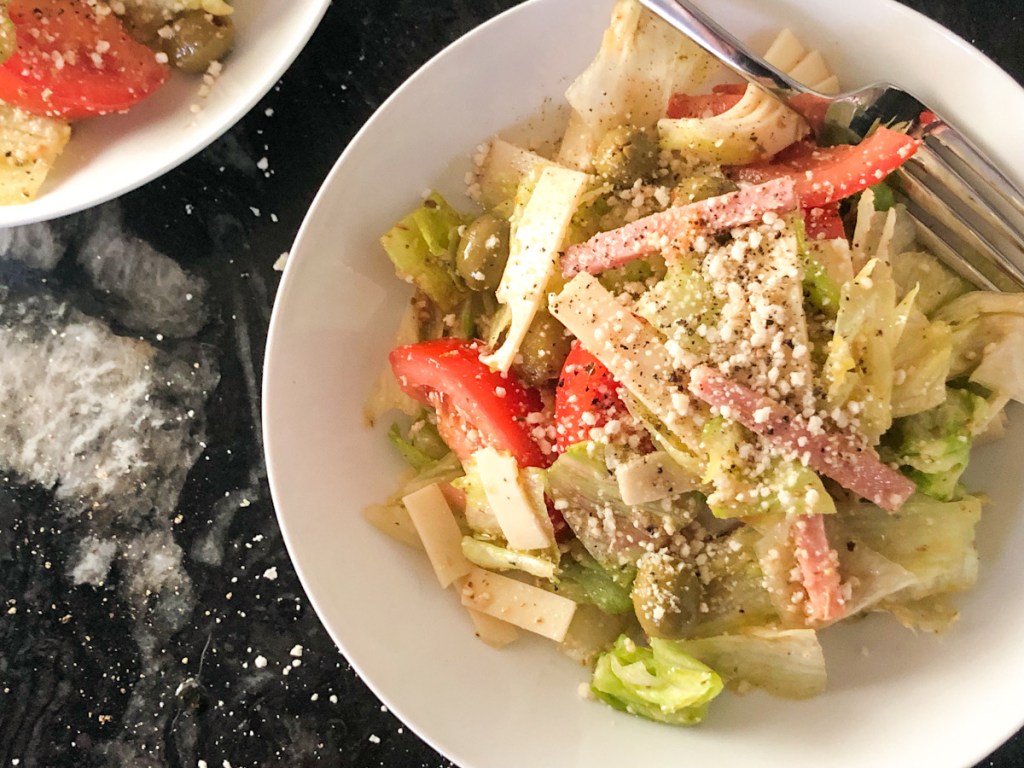 We hope you love this salad as much as we do!
This Columbia 1905 salad makes a great weeknight meal or you can enjoy it as a side salad. If you've been to one of the Columbia Restaurants in Florida, let us know how this salad matches up to the real deal!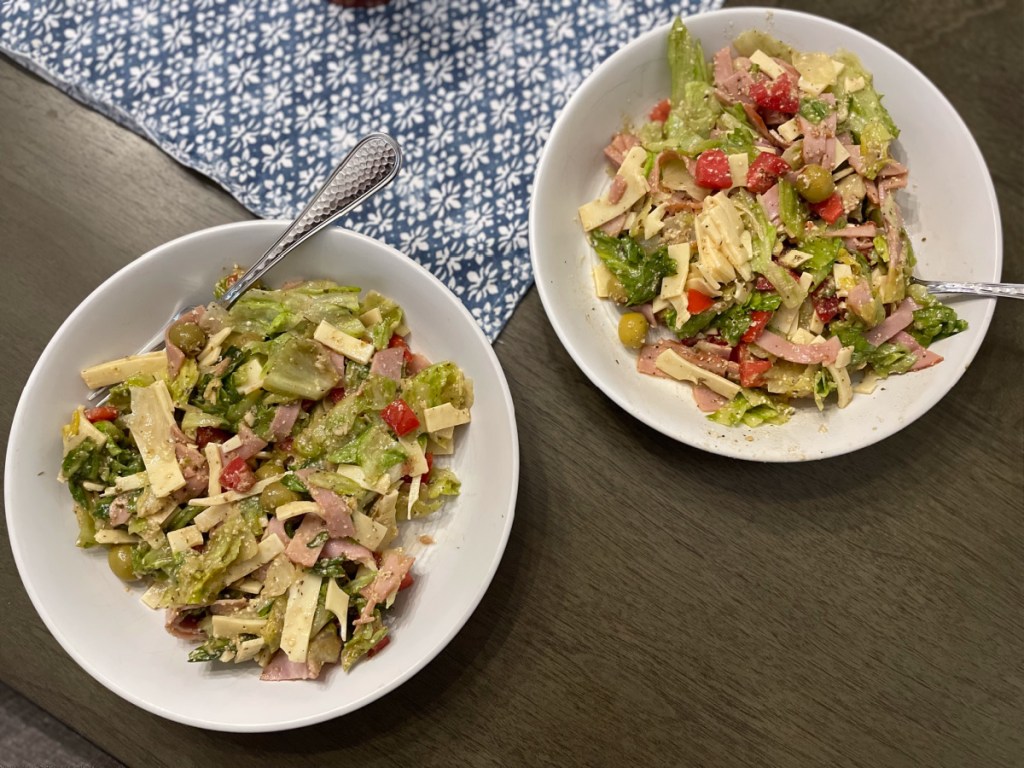 My Hip sidekick Erica loves this salad and here's what she had to say:
"First of all, if you live in or are visiting Florida, you must try the Columbia restaurant – it is quite a treat! It makes for the perfect girls' day brunch, date night, or any special occasion. Although… I can't really say that I have tried anything but their Columbia 1905 salad (I just can't get past it)! 😱
This restaurant is definitely the reason I am totally obsessed with this salad! From the moment I first tried it, I was hooked and immediately learned how to make it. I found out right away that my obsession with Worcestershire sauce is the reason I am so hooked on this salad. YEP, my favorite condiment is totally Worcestershire!
It's definitely a meal in itself too! If you're making the Columbia 1905 salad, you don't really need anything else as it is super filling. Plus, you can up the fat content too by adding salami and pepperoni – YUM. Try it… you won't be disappointed!"
---
In the mood for more salads? Try this Creamy Keto Coleslaw recipe!