Take This Shrimp and Avocado Salad for Lunch!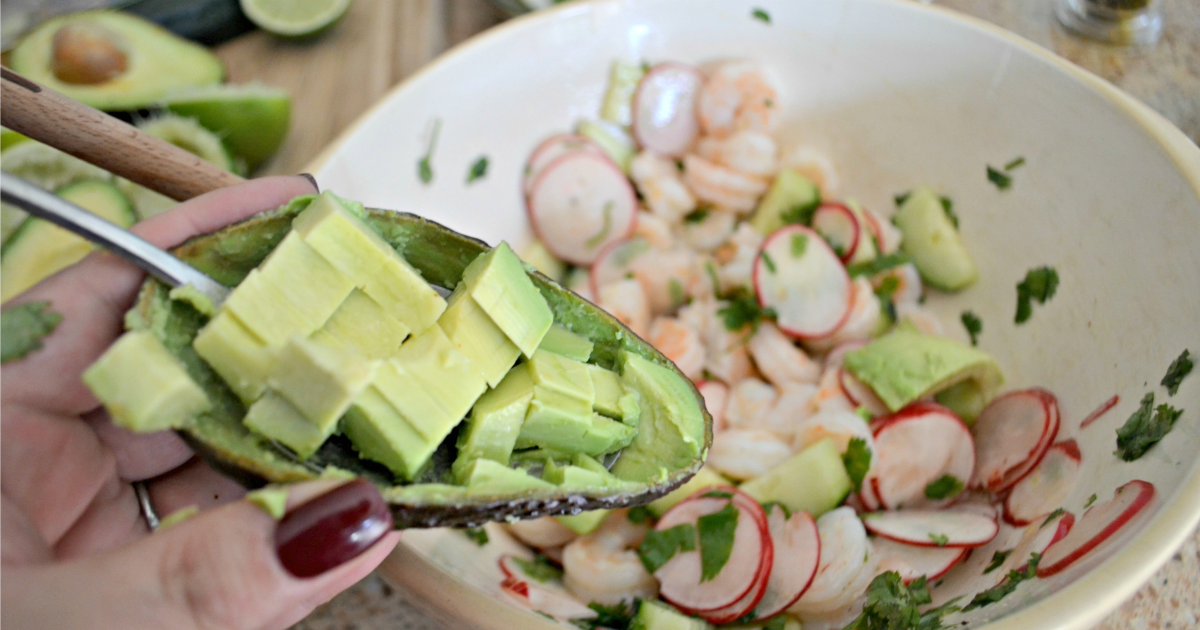 I love keto lunch ideas!
Check out this healthy Shrimp and Avocado salad recipe – it's anything but boring! The fresh lime and cilantro dressing make it super flavorful and delicious.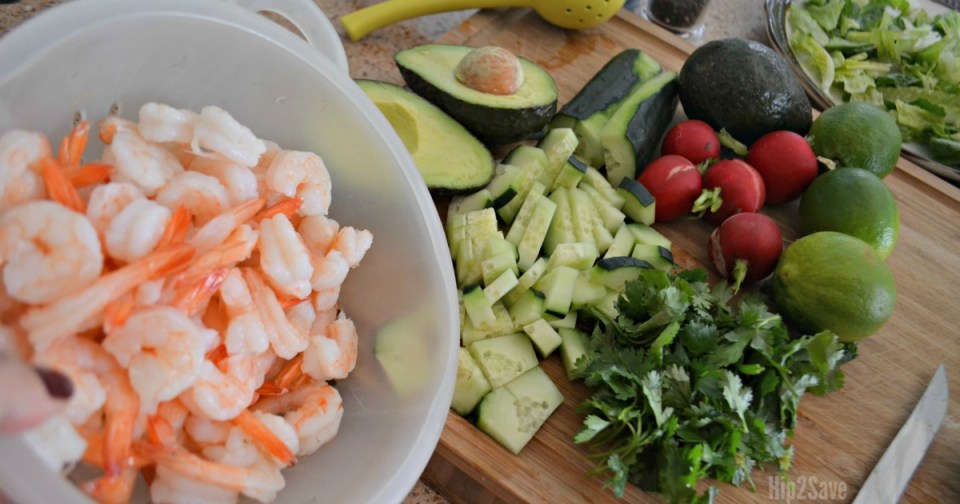 Salads for lunch are so easy to customize with veggies and add-ins. This simple dressing is very yummy and can also be customized by seasoning to taste. Next time I may add some cumin or Sriracha for spice! Yum.
Hip Tip: If you have the time, marinate the shrimp and veggies ahead of time with the dressing for maximum flavor.
---
Print
Shrimp and Avocado Salad Recipe
yield: 6 SERVINGS
prep time: 15 MINUTES
cook time: 10 MINUTES
total time: 25 MINUTES
Ingredients
For the Salad:
1 lb. shrimp, cooked (de-veined & tails off)
2 ripe avocados
4 cups lettuce of choice, chopped
1 cucumber, chopped
5 radishes, sliced
For the Dressing:
2 tablespoons olive oil
3 tablespoons lime juice
1/2 cup fresh cilantro chopped,
1/2 teaspoon Dijon mustard
salt & pepper to taste
pinch of red pepper flakes
Directions
1
Drain excess water from shrimp.
2
Mix shrimp, radish, avocado, and cucumber into a bowl. Set aside.
3
In a separate small dish, whisk together all dressing ingredients.
4
If you have time, marinate shrimp mixture for about an hour in the fridge with dressing.
5
Toss shrimp mixture and any extra dressing with lettuce, and serve.
Nutrition Information
Yield: 6 servings, Serving Size: 1 serving
Amount Per Serving: 74 Calories | 5g Fat | 6g Total Carbs | 3g Fiber | 2g Protein | 3g Net Carbs
---

I love this salad!
It's such an easy and satisfying meal! This would be a great lunch idea to prep ahead and take to work during the week. If you do pack ahead, separate the marinated veggies/shrimp mixture and lettuce so the salad lasts longer.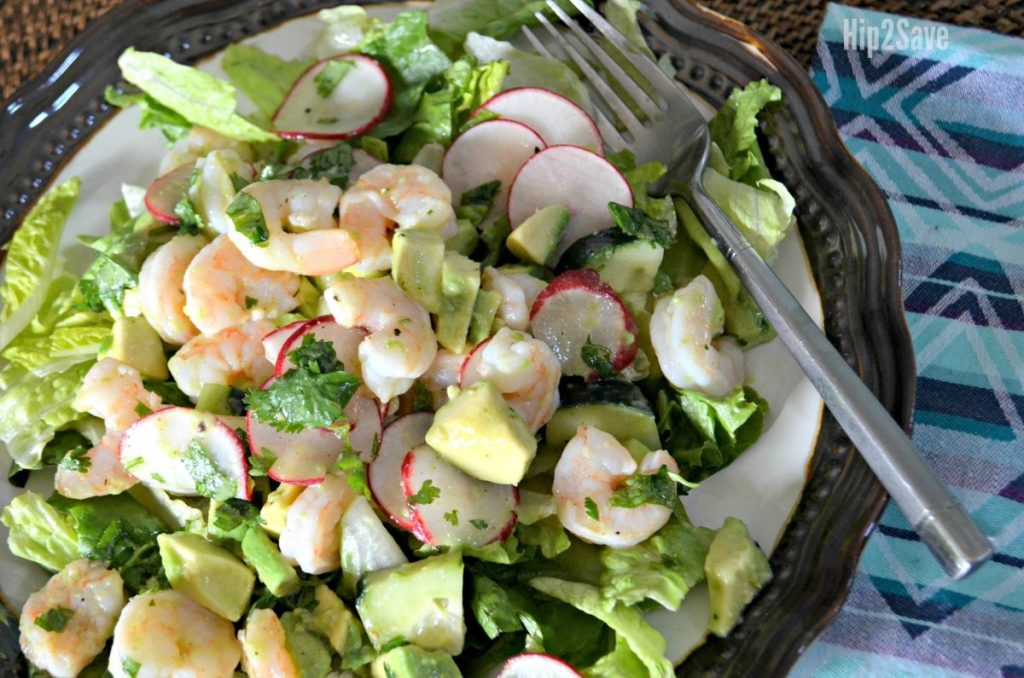 ---