How to Start the Keto Diet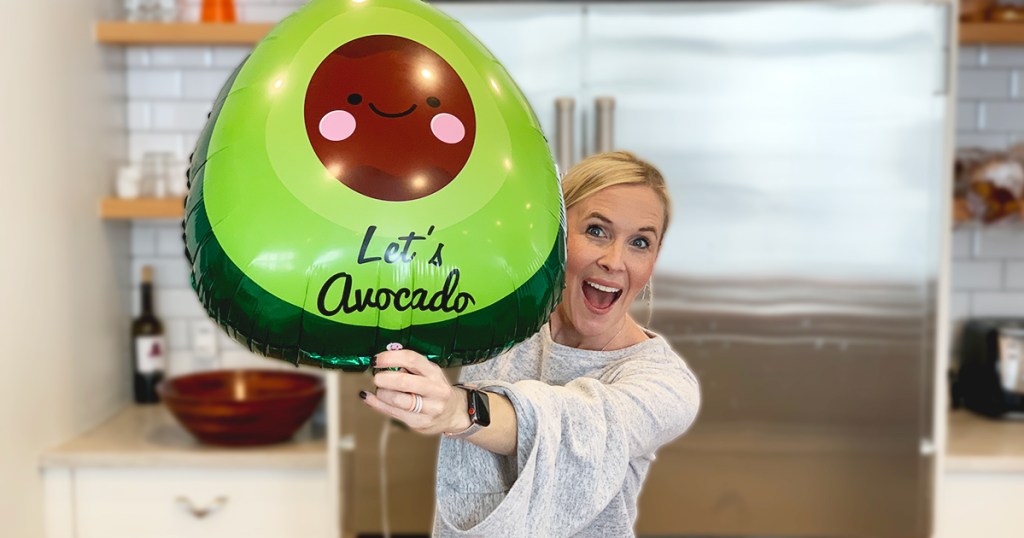 Congrats on taking the first step to learning more about the keto diet!
Hi there! I'm Collin, and I am thrilled you're here to take the initiative to start and thrive on a ketogenic way of life. I've been following the keto diet for over 6 years now, and haven't looked back.
Personally, the biggest hurdle for me when I first began eating a ketogenic diet was learning how to deal with my insanely strong sugar cravings. 😬 Those powerful sugar and carb cravings got intense, and I often daydreamed about devouring a Costco sheet cake. Yes, I am a complete sugar addict (you can read more about it over HERE)!
All of that said, I know with any lifestyle changes, there can also be naysayers who often tend to discourage you, so I want all of you to know, Hip2Keto is a safe place where I love to answer your questions, help guide you through a fulfilled keto journey, and share the very best of what the keto lifestyle has to offer!
My goal is to support and uplift anyone and everyone who's seeking out the keto diet, so let's connect on Facebook & Instagram soon! No matter what part of your keto-journey you're in, I'm here for YOU (including the rest of our Hip2Keto community, too)!
---

What is the keto diet?
The keto diet can go by a few different names: low-carb diet, ketogenic diet, Atkins diet, and low-carb high-fat (LCHF) diet. The main takeaway is that it's a dietary lifestyle that cuts down carbohydrate consumption. It's a "way of eating" that tells the body to use fat (ketones) instead of sugar (glucose) for fuel. Don't worry, we'll teach you how to easily start the keto diet below!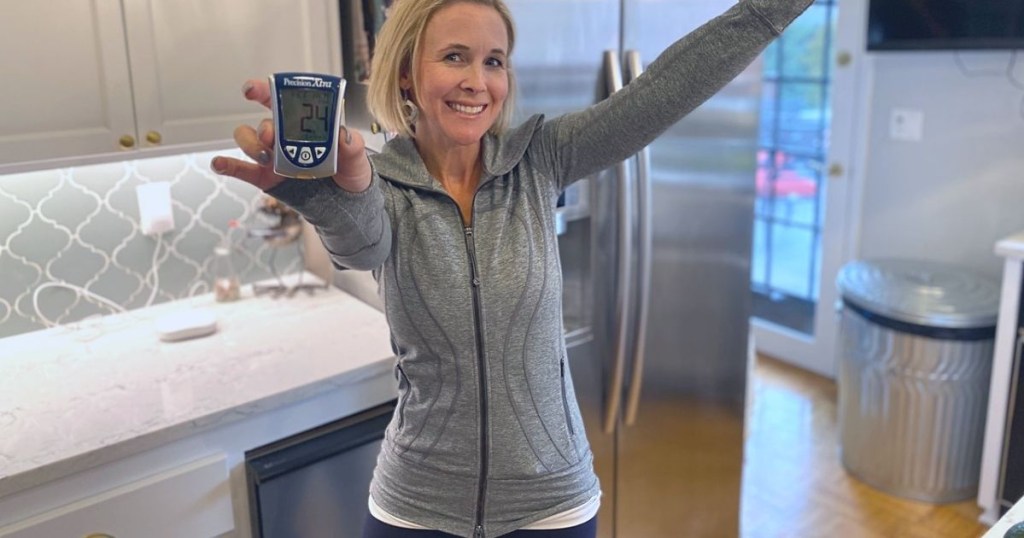 Here are some other must-read posts to help get you started on your keto journey:

So why cut carbs?
Removing simple carbohydrates like sugar, bread, and pasta while subbing in meat, nuts, cheese, low-starch plants, and seeds, eliminates around 300g carbohydrates (what the average American eats daily) to as little as 20g total carbohydrates per day. That's a huge change! 😱
By reducing carbs and replacing them with fat, we force the cells of our body to use ketones for fuel instead of glucose. I like to think of it as selecting high-octane over regular fuel for your body. The focus of the diet is changing the fuel source, not necessarily calorie restriction, which is the basis for most other weight-loss diets.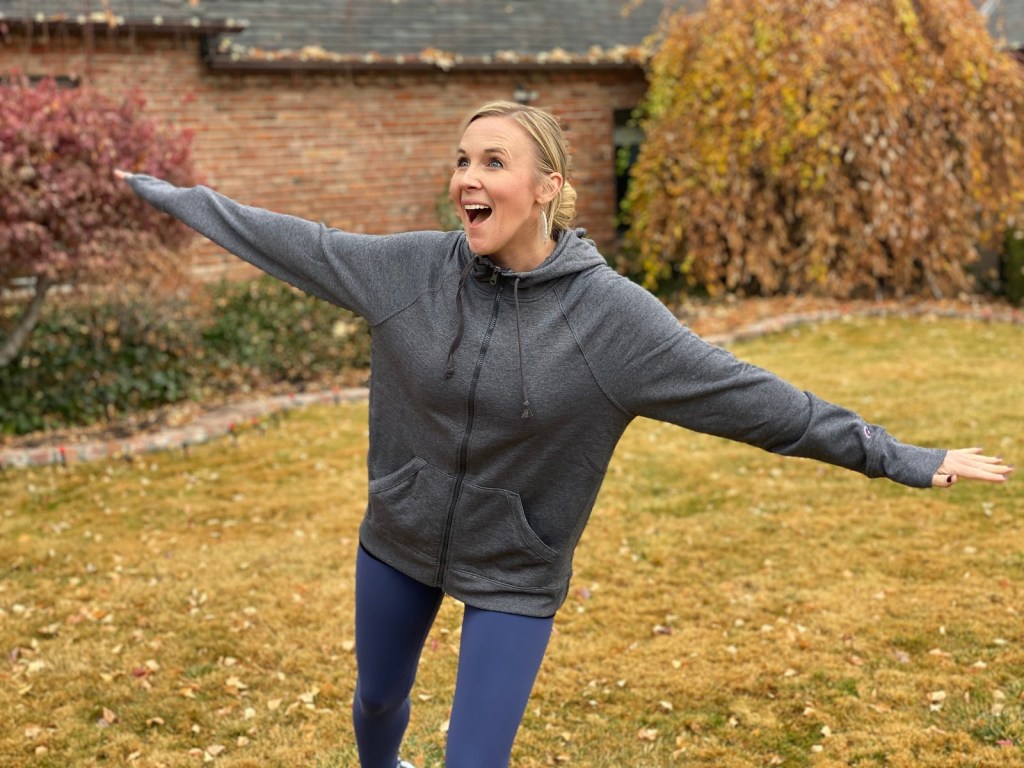 This process results in weight loss, improved brain function & performance, and just an overall feeling of wellness — both physically and mentally!
While our whole team loves to celebrate all things keto, we completely understand that it's not for everyone. And before you start any weight loss or health journey, it's in your best interest to speak to your physician. It's the safe and smart thing to do.
---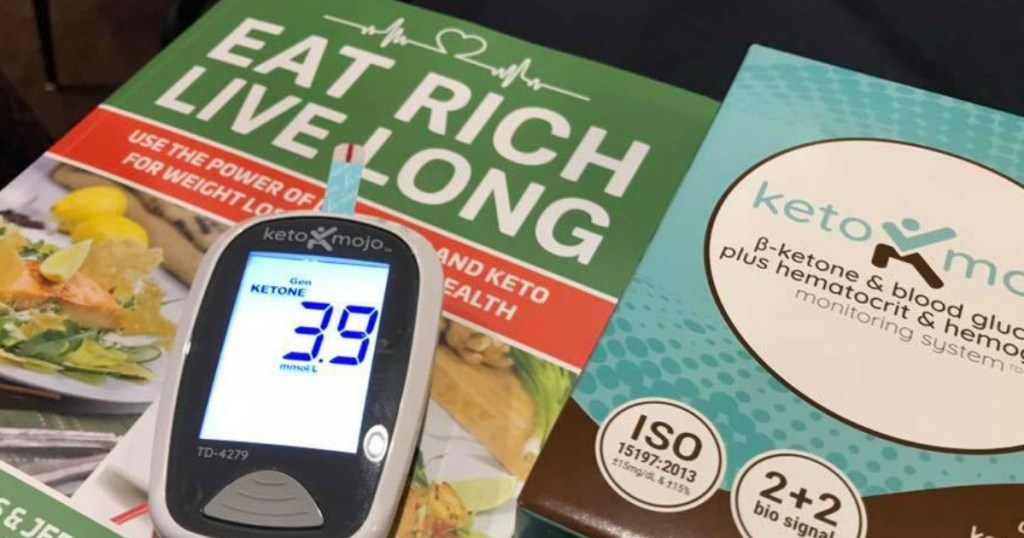 How do you know you're in ketosis?
I'm glad you asked! There are a few different tools commonly used to measure ketone levels including blood ketone meters, urinalysis test strips, and even breath ketone meters. However, if you listen to your body, you'll likely pick up on a few tell-tale signs of ketosis. Here's a rundown of what some short- and long-term ketosis signs look like:
Short-term signs of ketosis often include:
Rapid weight loss
Increased urination
Decreased physical performance
Digestive issues
Insomnia
Rest assured, these symptoms typically only occur during the first 1-2 weeks of beginning a ketogenic diet and go away once your body starts to adjust.
Long-term signs of ketosis often include:
Increased energy & mental clarity
Continued weight loss and decreased waist size (if this is your goal)
Decreased appetite and cravings
Increased physical performance
Once you reach this sweet spot, you'll understand why the keto diet can be so rewarding and life-changing! Head over here for more information on the signs of ketosis.
What are some of the benefits of eating a high-fat diet?
---
Challenge yourself!
Want to start out on the right foot? My Hip2Keto team offers a FREE 30-Day Keto Challenge where we'll help coach you to the best keto journey possible!
The FREE 30-Day Keto Challenge was designed with YOU in mind to help you reach your wellness goals with a fun and engaging challenge. In this series, we share helpful keto tips and tricks, insightful reads from our Keto Nutritionist, weekly meal plan ideas, meal prep tips, and delicious dining out advice. We are here to support, encourage, and cheer on one another, so don't wait another minute to join us now!
---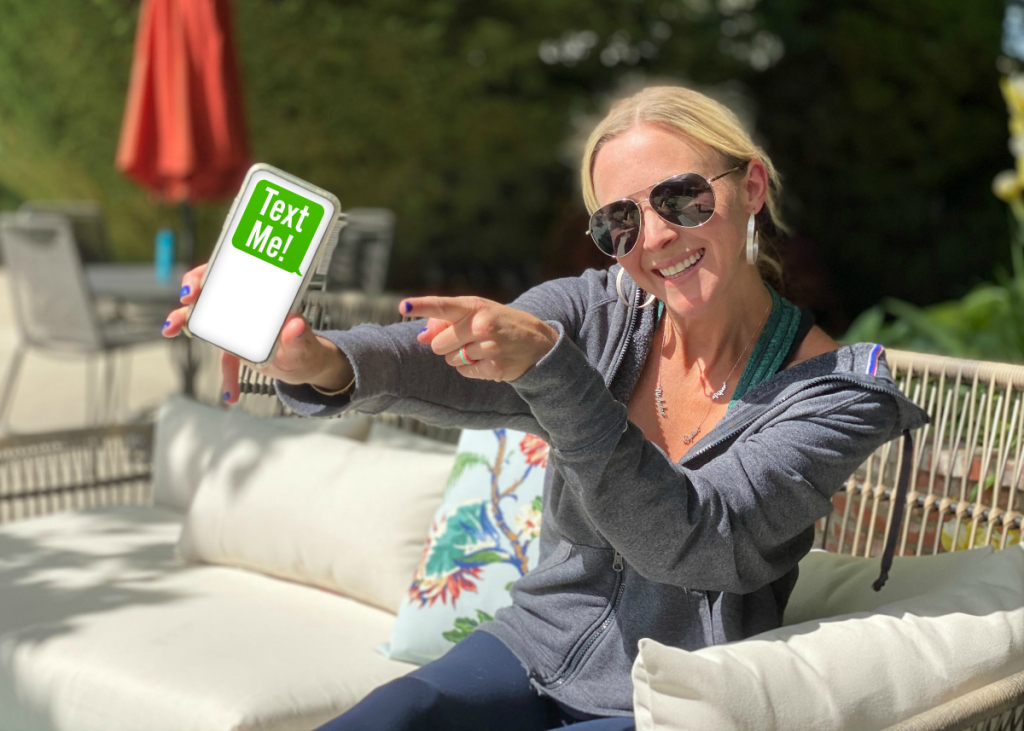 Get more out of your keto experience and chat with me daily!
You'll be so excited to learn I now even have the ability to text ALL of you who want to join in on my daily keto chats! I still remember how overwhelming it was just starting out on keto (hello, sugar cravings!) and I know how much it would have helped to have a direct line to someone who had been through it all before, so I want to be that person for YOU!
You can ask me any questions you have! Plus, if you want the latest recipes my Hip2Keto team is developing, are curious about my personal keto lifestyle, or what I'm ordering when I eat out – now you can hear it all directly from me! YAY!
---
---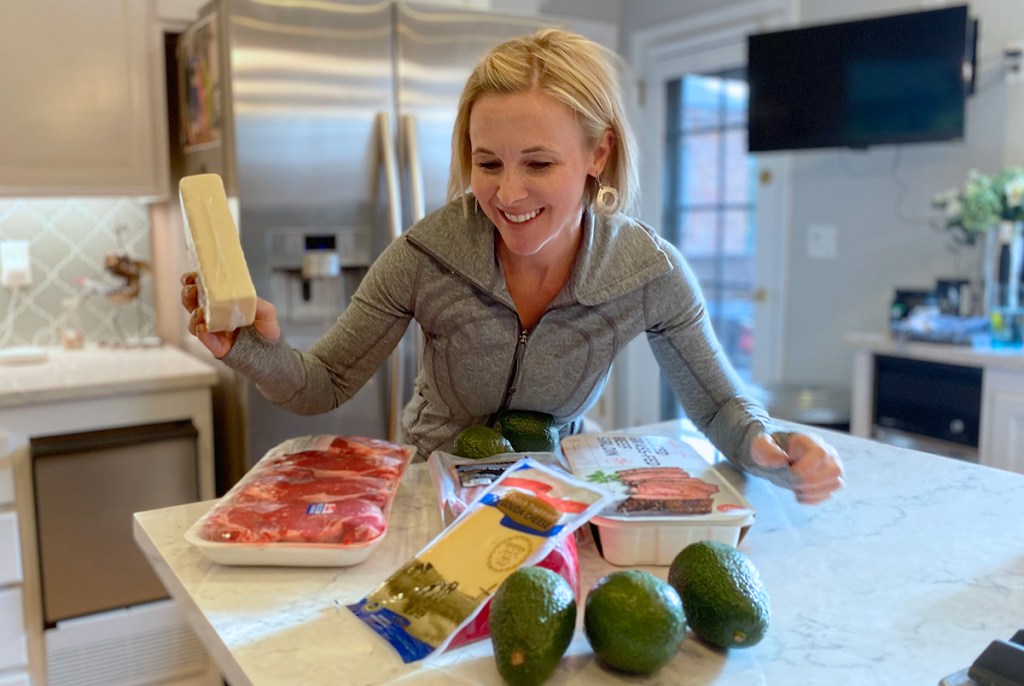 What can I eat on a keto diet?
Changing up your food lifestyle can seem overwhelming. Cutting out certain fruits and vegetables and replacing them with fat-filled foods like bacon, cream, and ribeye steaks can get a little confusing as well.
To help get you started, I've put together a ketogenic diet food list just for you! All these items fit perfectly within the 5% carbohydrate guidelines most keto dieters adhere to, as well as low-carbers following older Atkins plans (think 1972).
---
Eat from any of the following food groups: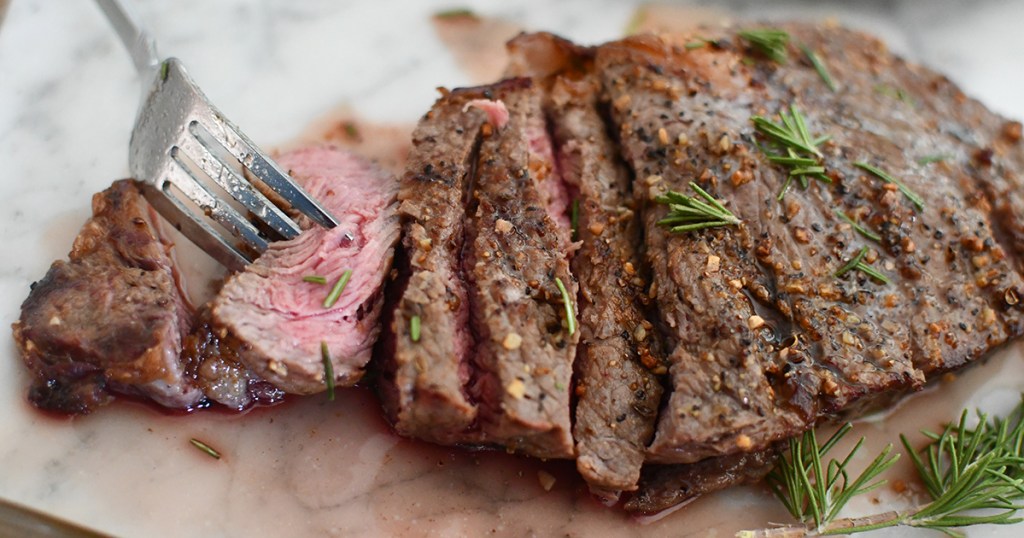 MEAT
Watch for meats with added high-carb fillers like hot dogs, sausage, meatballs, and cold cuts.
---

FISH & SEAFOOD
All fish, including:
*Most shellfish is fine for keto but watch for higher carb counts in clams and mussels. Always avoid breaded fish and seafood that is pre-made due to possible high carb content. When in doubt, check the food label if buying in store.
---

POULTRY
You can also eat the eggs that come from these animals in any prepared fashion, such as hard-boiled, fried, scrambled, poached, or omelet.
---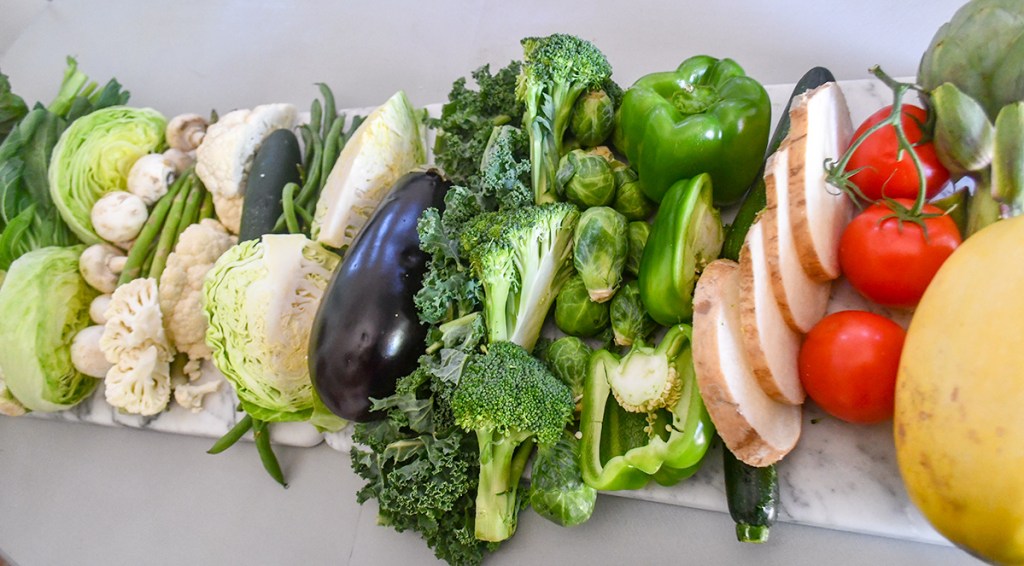 VEGETABLES
Artichokes
Bok choy
Cabbage
Chicory
Chinese cabbage
Chives
Cucumber
Eggplant
Endive
Escarole
Fennel
Kale
Olives (green or black)
Parsley
Radishes
Scallions
Swiss chard
Tomatoes
Watercress
Check out the best and worst vegetables to eat on the keto diet!
---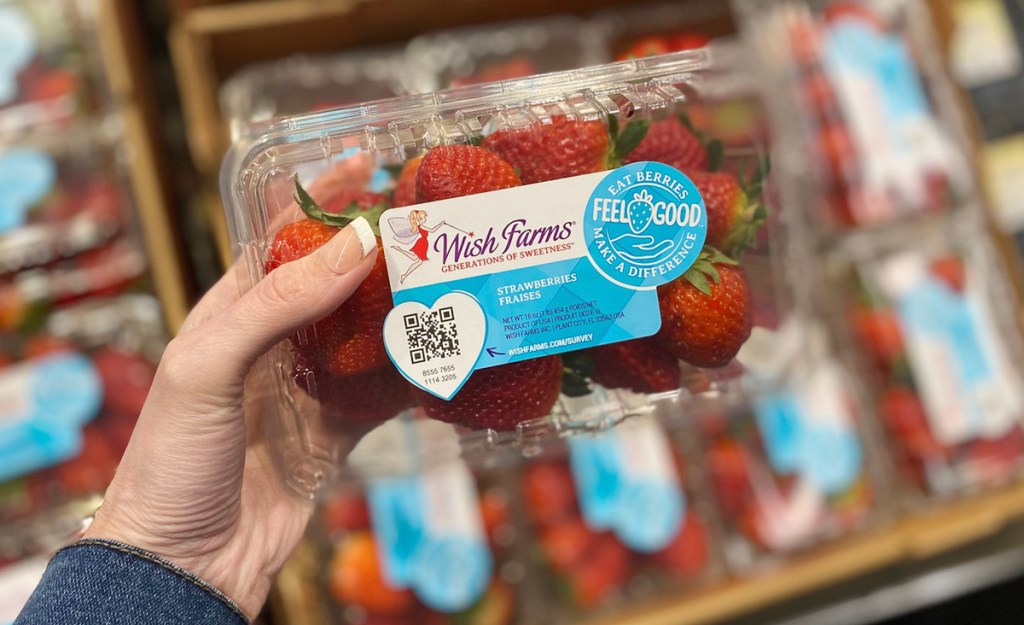 FRUIT
---

FATS
Ghee
Heavy Cream
Oils (coconut, avocado olive, etc.)
---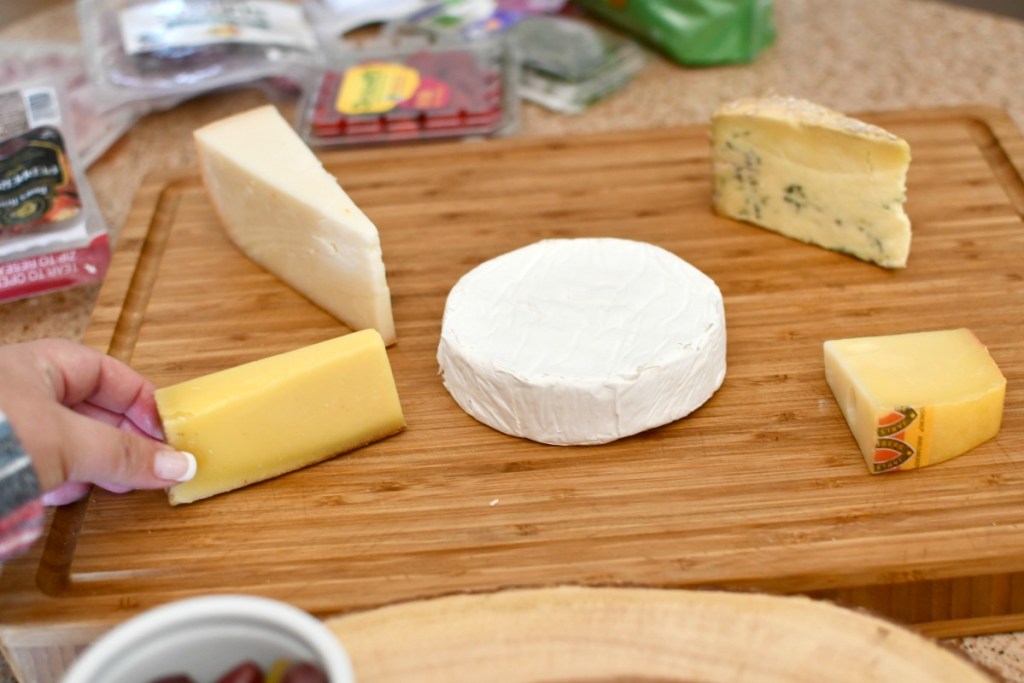 CHEESE
Hard, aged cheese.
Cream cheese, fresh cheeses, or cheese spreads are fine in moderation.
---

SNACKS
---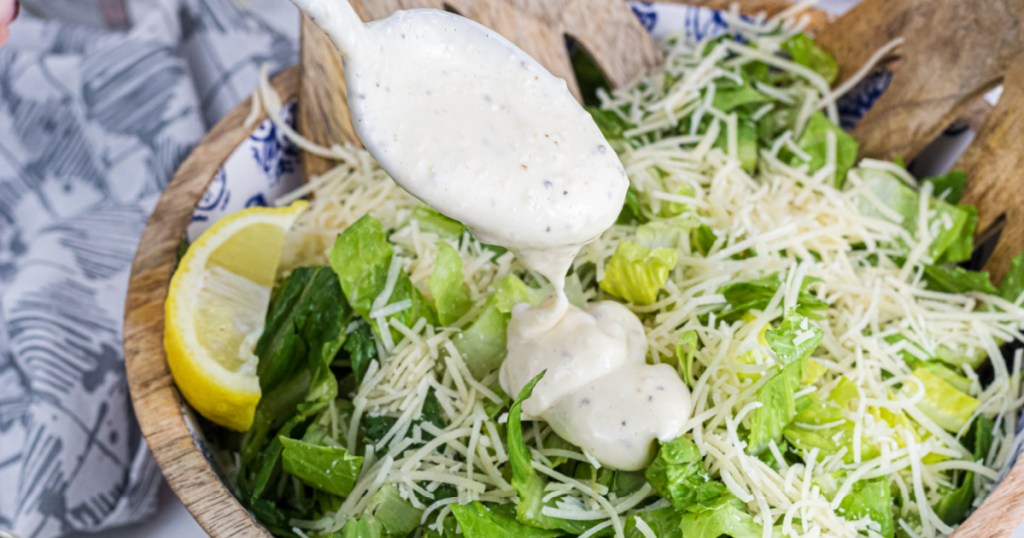 CONDIMENTS & DRESSINGS
Salt
Pepper
Coconut aminos
Hot sauce
Sugar-free steak sauce
Mustard
Horseradish
Vinegar
Vanilla and other extracts
Any dry powdered spice that contains no sugar (like unsweetened cocoa)
Salad dressings with vinegar, oil, salt, dry spices, herbs, or grated cheese.
---
DRINKS
Water (including mineral and sparkling water)
Club soda and seltzer water
Sugar-free or diet soda
Broth (beef, chicken, bone, etc.)
Coffee (caffeinated and decaf)
Vichy
---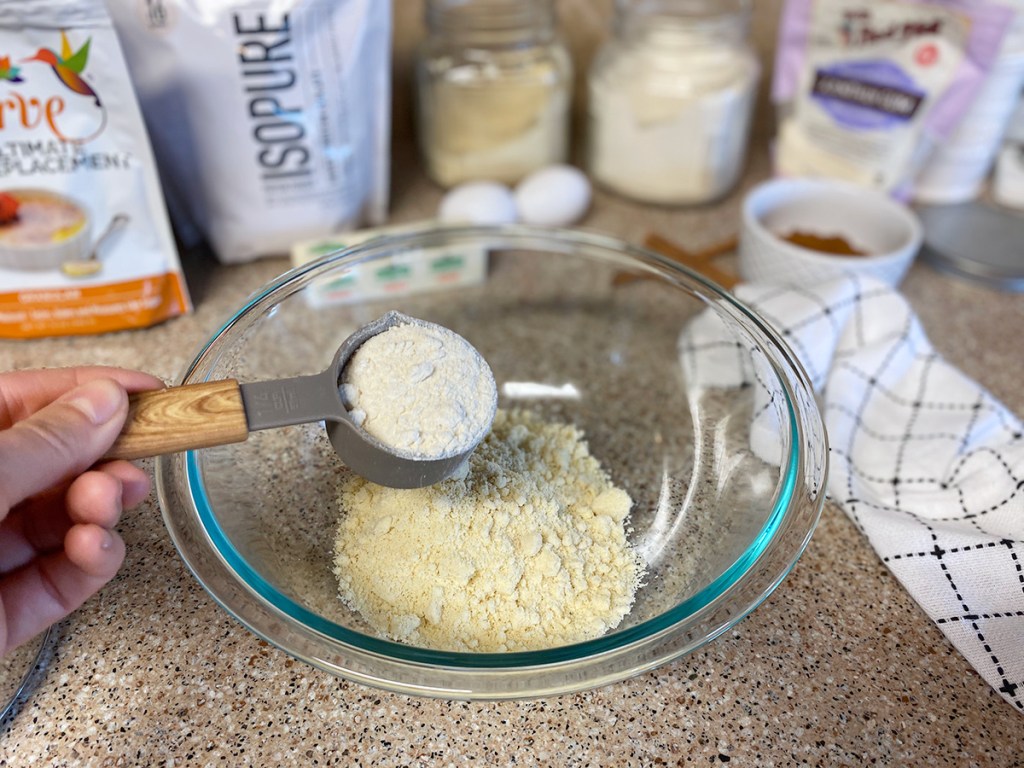 BAKING SUPPLIES
Alternative sweeteners – monk fruit, stevia, allulose, chicory root, erythritol, xylitol
Bouillon
Unsweetened cocoa
---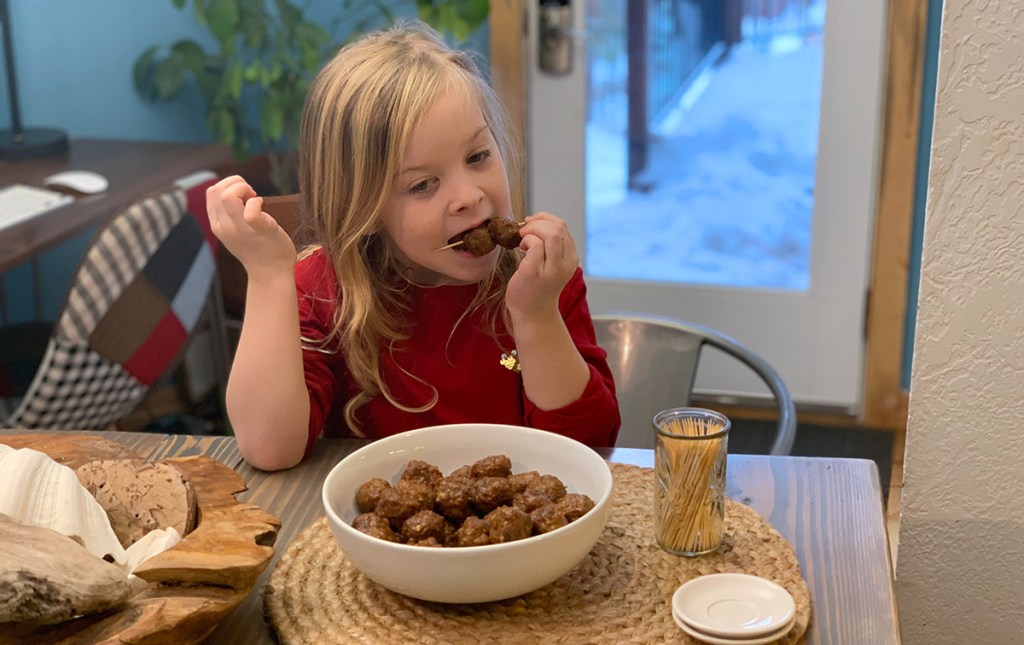 What are some good keto diet recipes?
Need weekly meal plan ideas? I've got ya covered over HERE!
---
Other helpful links to get you started on the keto diet:
---
Disclaimer: At Hip2Save, we are not doctors, and while we're so excited about sharing our experience with the ketogenic lifestyle, please partner with your trusted healthcare professionals for optimal health. Your doctor + keto = better choices you can track!