Keto Philly Cheesesteak Stuffed Peppers (Easy Family-Friendly Meal Idea!)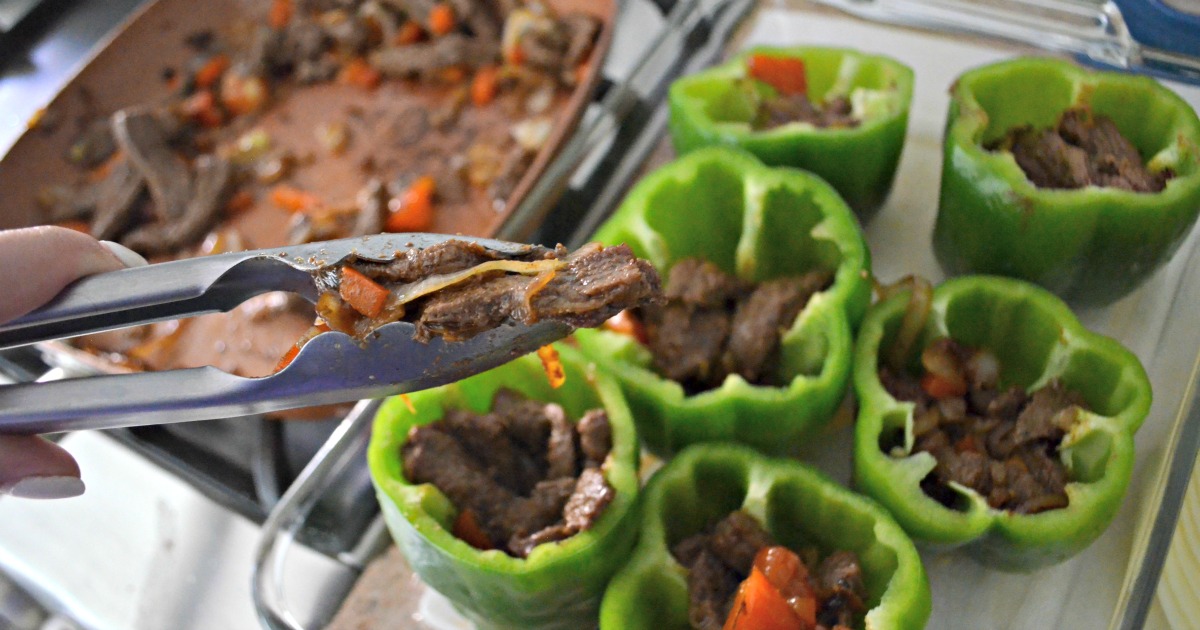 Love Philly Cheesesteak sandwiches?
You've gotta try this unique recipe for our Philly Cheesesteak stuffed peppers using flank steak, sautéed veggies, and provolone cheese! It's full of flavor, hearty, and definitely filling. Most importantly, these stuffed peppers are crazy DELICIOUS!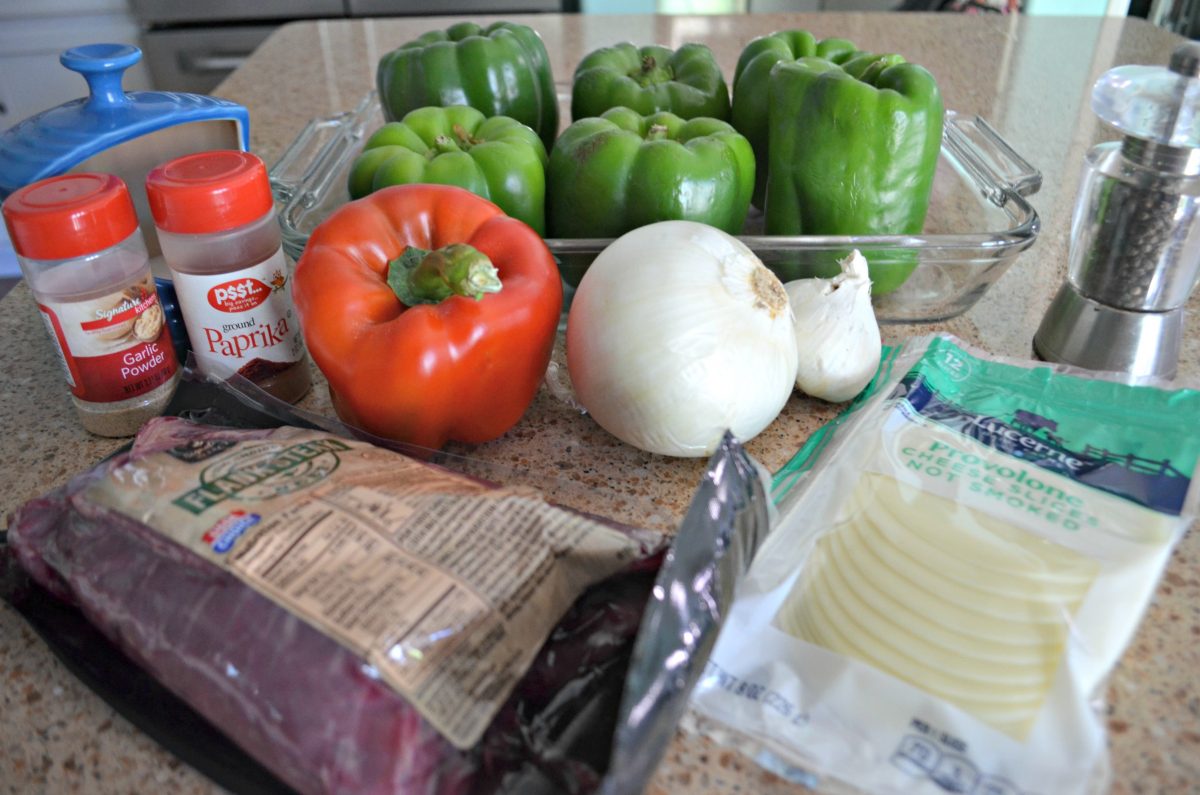 These Philly stuffed peppers are also EASY to make!
The process is simple and consists of sauteing meat and veggies on the stove, then placing in the oven for peppers to cook and for the cheese to melt. I love that you can adapt this idea to individual tastes by using your desired amount of spices, cheese, and even veggies. Sauteed mushrooms and a low-carb cheese sauce would be excellent additions to this recipe, too!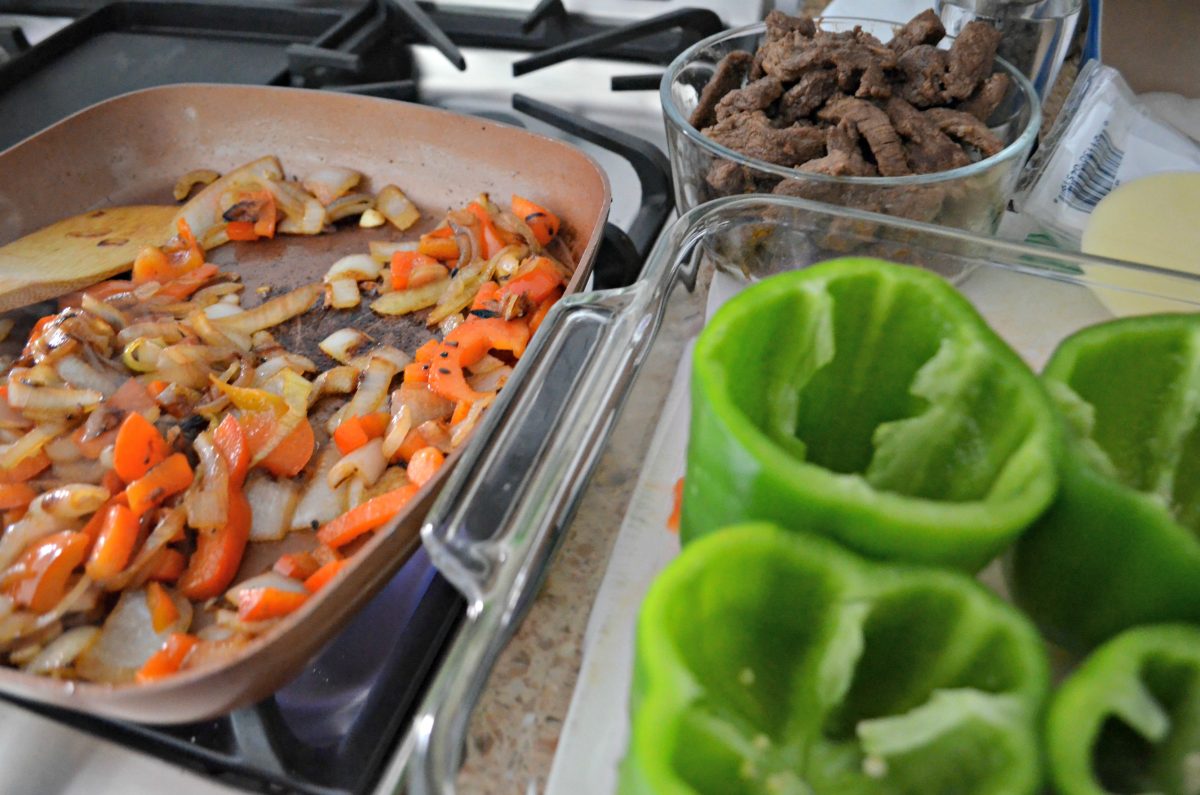 ---
Print
Keto Philly Cheesesteak Stuffed Peppers
yield: 6 SERVINGS
prep time: 20 MINUTES
cook time: 30 MINUTES
total time: 50 MINUTES
These cheesy stuffed peppers with seasoned flank steak will make it into your keto dinner rotation for sure!
Ingredients
1.25 pounds flank steak thinly sliced
1 tablespoon olive oil
2 teaspoons paprika
1 teaspoon garlic powder
salt & pepper to taste
2 tablespoons butter
1 cup sliced onion
1 red bell pepper, sliced (about 1 cup, to keep the proportion the same as the onions)
2 cloves garlic, minced
12 slices provolone cheese
6 whole green bell peppers
Directions
1
Preheat oven to 400 degrees.
2
Cut flank steak against the grain into thin slices.
3
Heat olive oil in a large skillet to medium heat. Add the steak, garlic powder, paprika, salt, and pepper.
4
Mix and cook meat until no longer pink, about three minutes. Once cooked, transfer meat to a bowl and set aside.
5
Add butter to the pan and saute minced garlic, onion, and red bell pepper until tender and translucent. Add salt and pepper to taste. Add the meat back into the skillet with veggies and mix.
6
Cut the tops off of the 6 bell peppers, remove insides, and place in a 9x13 casserole dish.
7
Fill each green pepper halfway with the cooked meat and veggie mixture. Place a slice of cheese inside each pepper. Fill the other half of each pepper with remaining meat mixture, and top each with a second slice of cheese.
8
Place stuffed peppers in the oven and bake for 30 minutes until the skin of peppers looks shriveled and cooked through. Tip: If your cheese starts getting too brown, cover pan with non-stick foil.
Nutrition Information
Yield: 6 servings, Serving Size: 1 stuffed pepper
Amount Per Serving: 474 Calories | 29g Fat | 19g Total Carbs | 7g Fiber | 37g Protein | 12g Net Carbs
---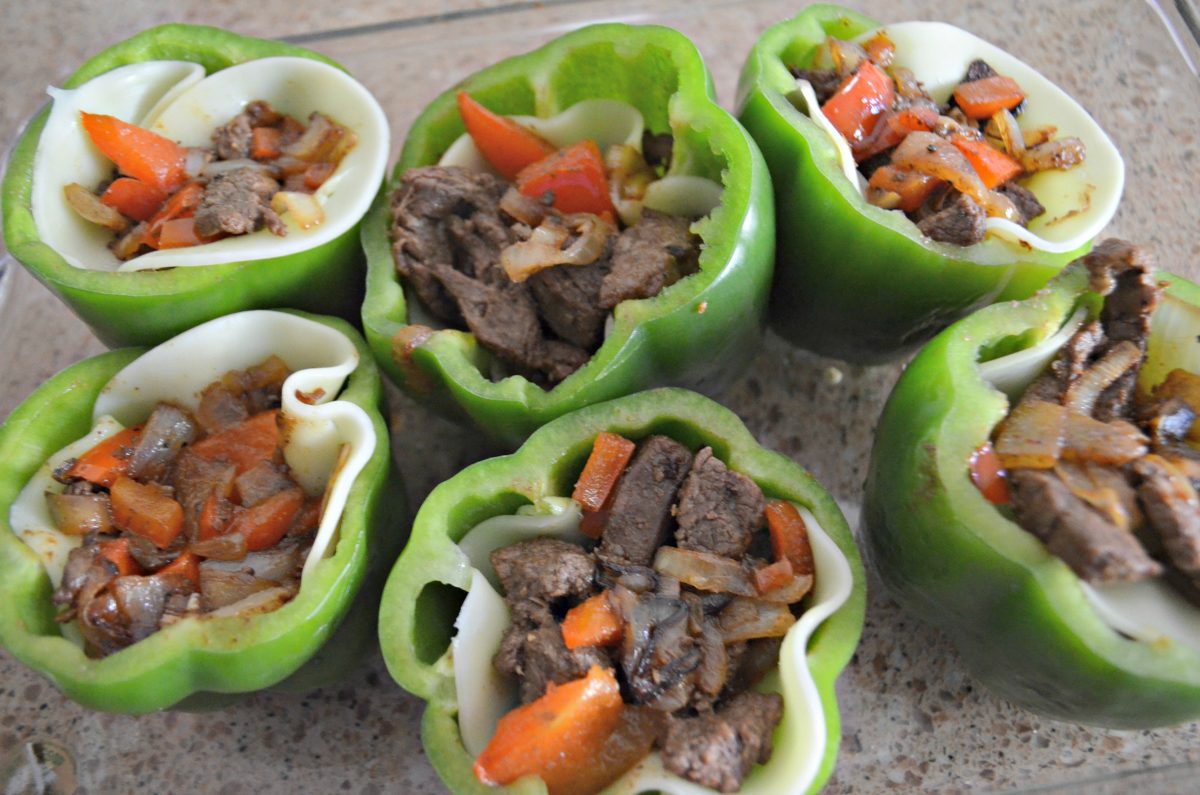 What a great low-carb, family-friendly meal!
This recipe makes a lot of food, perfect for an entire family. The mix of cheese, meat, and caramelized onions is magnificent! Plus, these are delicious warmed up the next day for leftovers!
This is a MUST TRY, easy idea I think you'll really LOVE.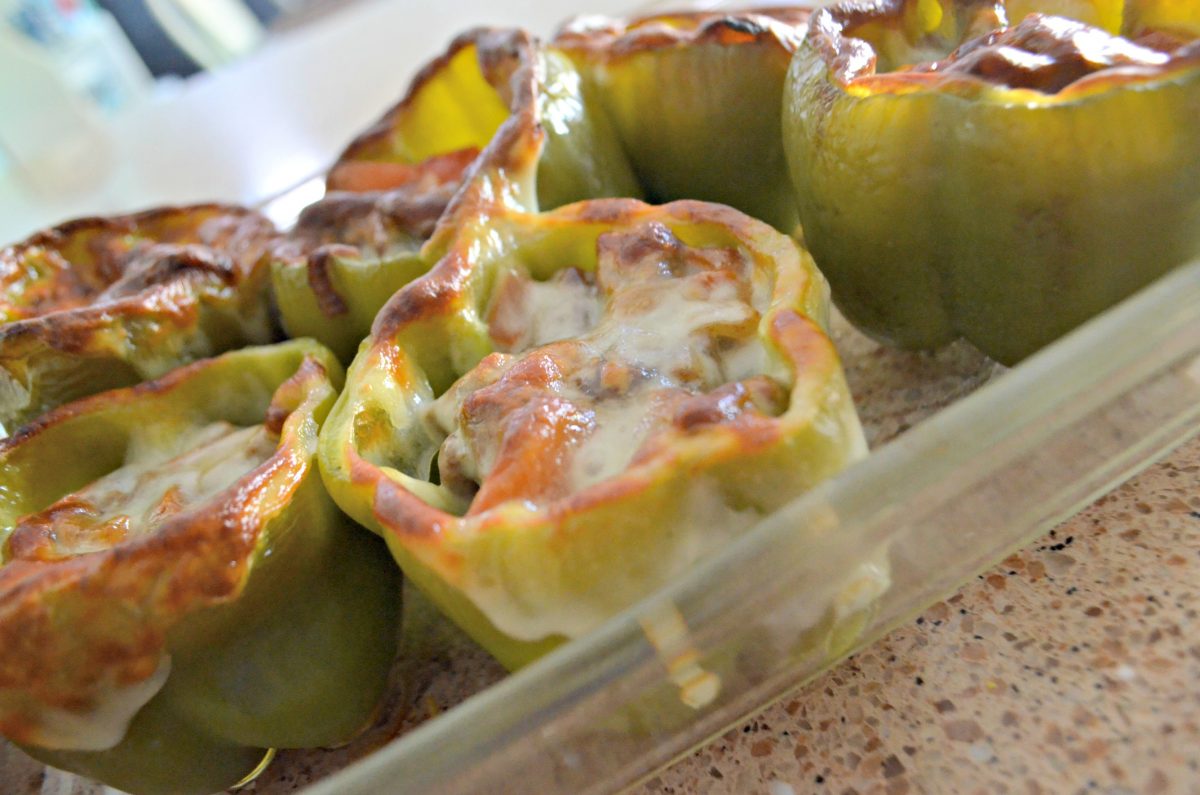 ---
Make these decadent and delish stuffed lasagna bell pepper boats next!