This White Spinach and Chicken Pizza Tastes Too Good to be Keto
This white spinach & chicken keto pizza is made with our "Fathead" pizza dough crust and it's SO good!

Fathead pizza dough is so versatile!
If you're a fan of this WILDLY popular yet simple almond flour and mozzarella cheese crust, check out our recipe for white spinach chicken keto pizza.
This yummy recipe yields eight slices of pizza that are thin yet surprisingly filling. Just one slice is loaded with 32 grams of fats, 23 grams of protein, and all the nutritional benefits of one of the most nutrient-dense leafy greens around – spinach!
It's such a flavorful and satisfying meal, and comes together in just about half an hour for an easy solution to your white pizza cravings.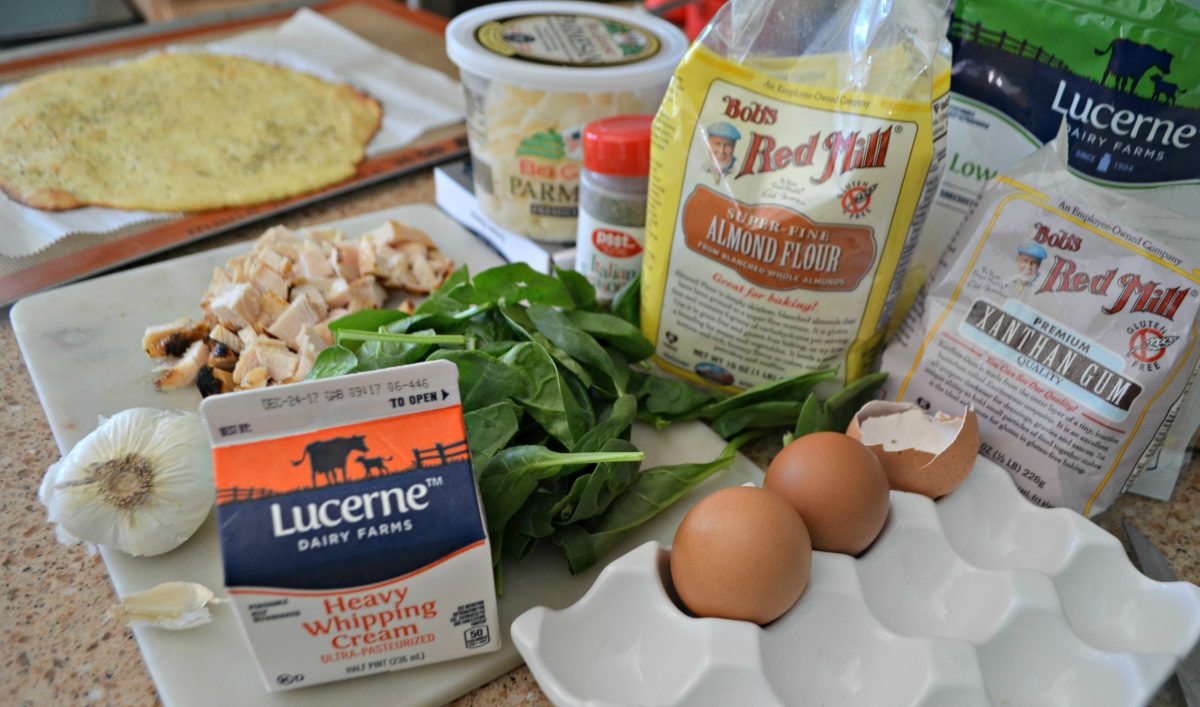 Keto-friendly Fat Head pizza has become a favorite among our low-carb team members and readers. We know you're going to love this delicious take on pizza, too!
Hip tips for making White Spinach & Chicken Keto Pizza:
If you'd prefer to use something other than almond flour in your crust, I've read that you can substitute 1/4 cup of coconut flour instead. I haven't tried this yet, so please let me know in the comments below if you've had success with this method!
This recipe makes an 8-slice pizza as written, but you could also divide the dough and make smaller, personal-sized pizzas.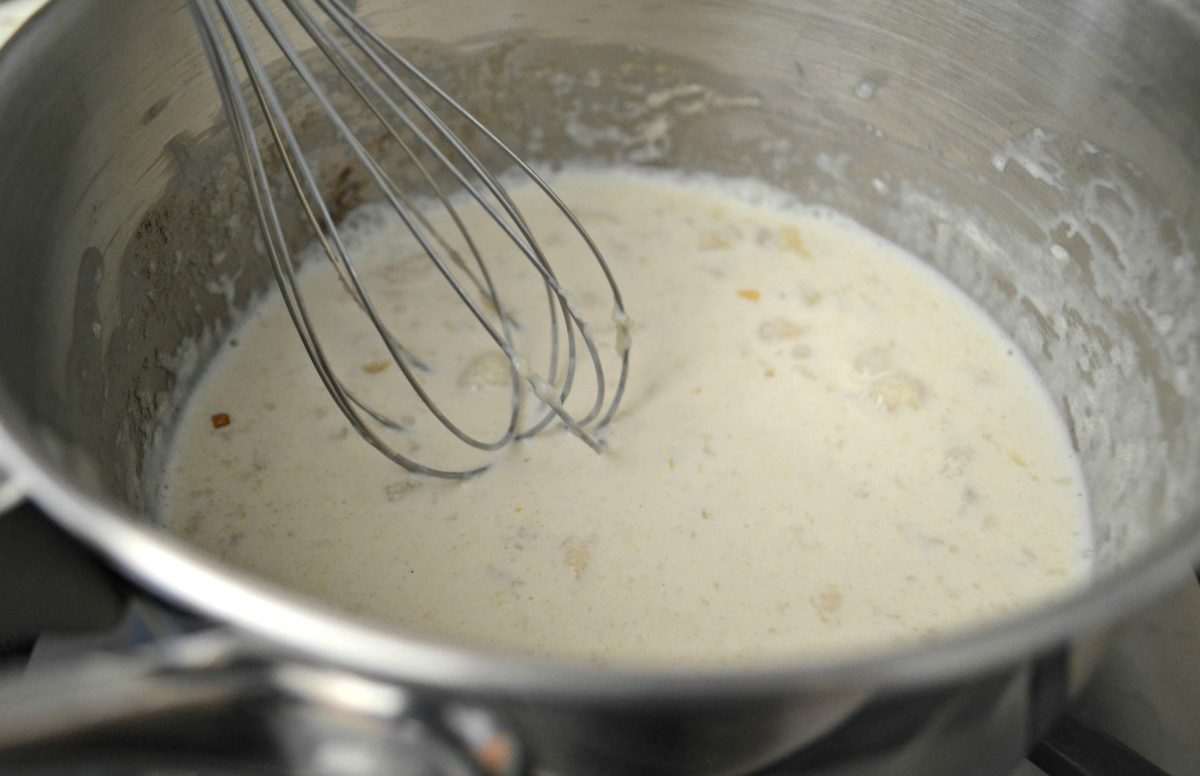 ---
Print
White Spinach and Chicken Keto Pizza
yield: 8 SERVINGS
prep time: 15 MINUTES
cook time: 15 MINUTES
total time: 30 MINUTES
Ingredients
Fathead Pizza Dough:
3/4 cup almond flour
1 3/4 cup mozzarella cheese, grated
2 tablespoons cream cheese
1 egg
pinch of salt
1/2 teaspoon Italian seasoning
For the Pizza:
2 cloves garlic, minced
1 tablespoon butter
1/2 cup whipping cream
1/4 teaspoon xanthan gum for thickening
salt & pepper to taste
pinch of nutmeg
1 grilled chicken breast, chopped
1/4 cup grated Parmesan cheese
1/4 cup grated mozzarella cheese
1 cup fresh spinach, chopped
Directions
1
Preheat oven to 400 degrees F.
2
In a small saucepan on the stove, brown the butter and garlic for a couple minutes, while stirring over medium heat.
3
Whisk in cream and heat until almost boiling
4
Reduce heat and whisk in xanthan gum. Stir until thickened. Add salt, pepper, and nutmeg.
5
Pour cream sauce over the top of pizza crust.
6
Top pizza with chicken, spinach, and cheeses.
7
Bake in the oven at 400 degrees for 5-10 minutes until cheese is melted.
Nutrition Information
Yield: 8 slices, Serving Size: 1 slice
Amount Per Serving: 383 Calories | 32g Fat | 8g Total Carbs | 3g Fiber | 23g Protein | 5g Net Carbs
---
This pizza is SO good!
I always appreciate that this is a keto-friendly pizza that you can pick up and eat by the slice. The fathead dough we use gives it an excellent taste and texture, and it's a sturdy enough vehicle to deliver all the wonderful flavors of the sauce and toppings directly into your mouth!
Pizza with white sauce is a nice change of pace from tomato sauce, and my family loved this white spinach and chicken keto pizza. It truly tastes like a delicious pizza that just happens to be low carb. Enjoy!
---