Classic Keto Wedge Salad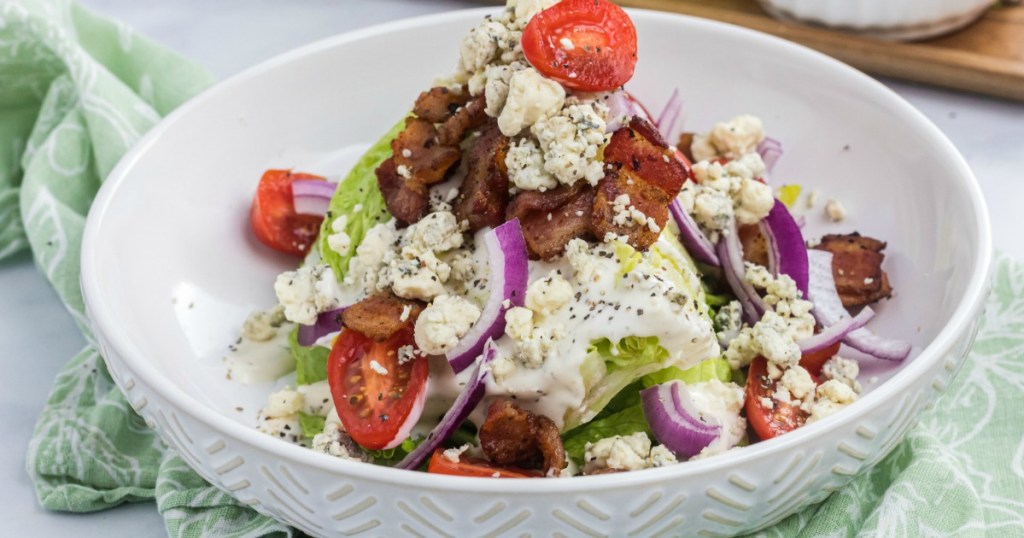 So simple, yet so delicious!
The wedge salad is a favorite of mine, but oftentimes it can pack on the carbs when croutons are added or if the dressing has hidden sugar.
We're taking this salad back to the basics today to show you just how easy it can be to make a delicious, nutritious, and refreshing keto wedge salad topped with only the best add-ons. This makes such a yummy and filling lunch or weeknight dinner idea.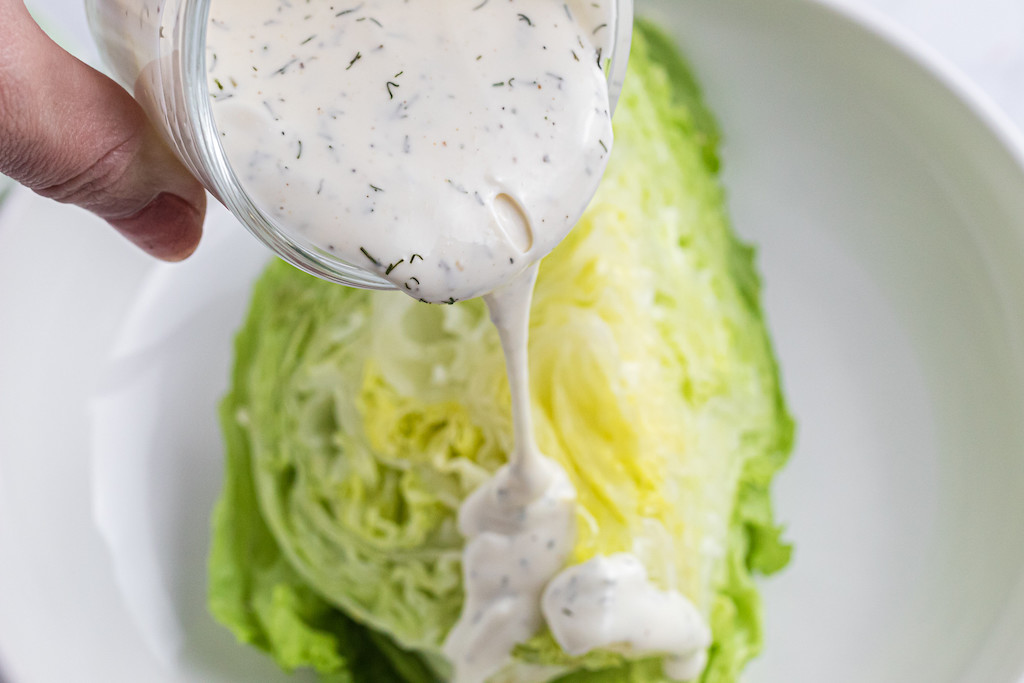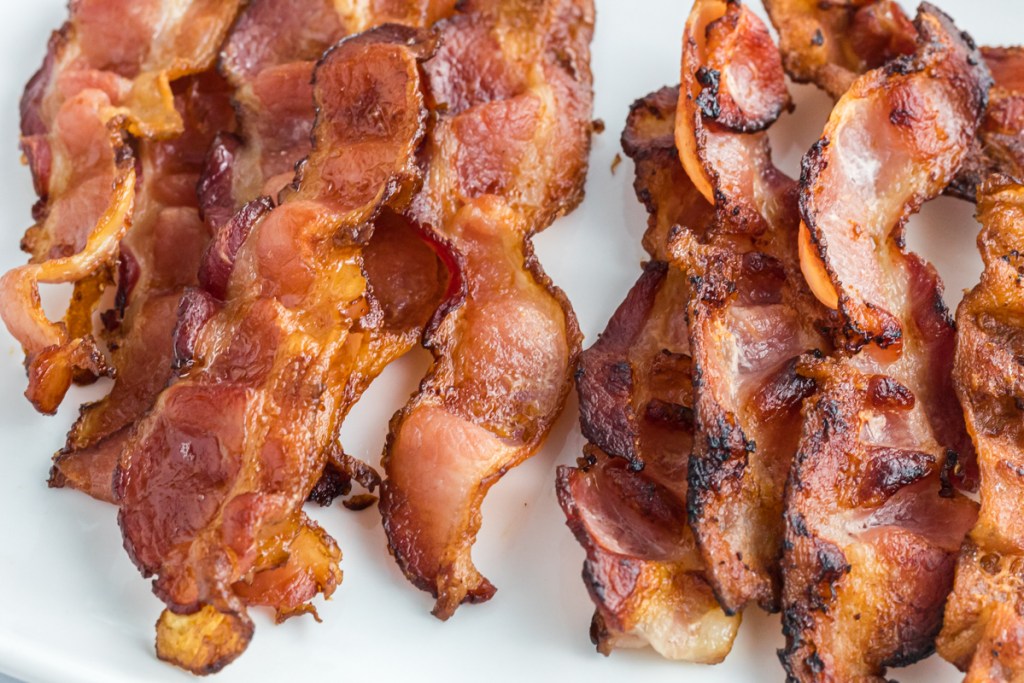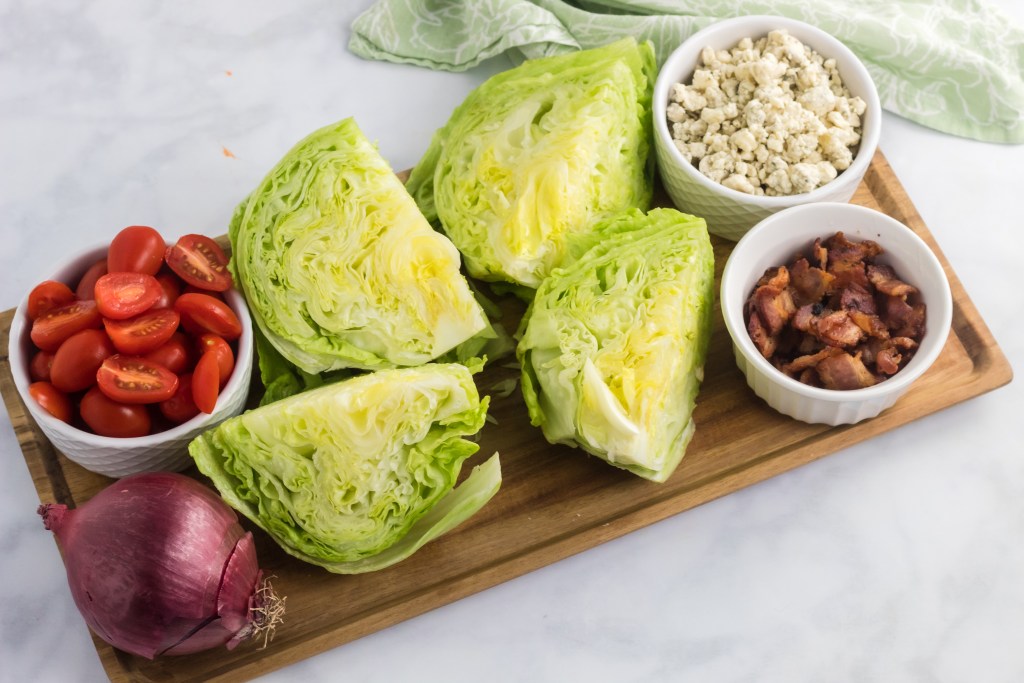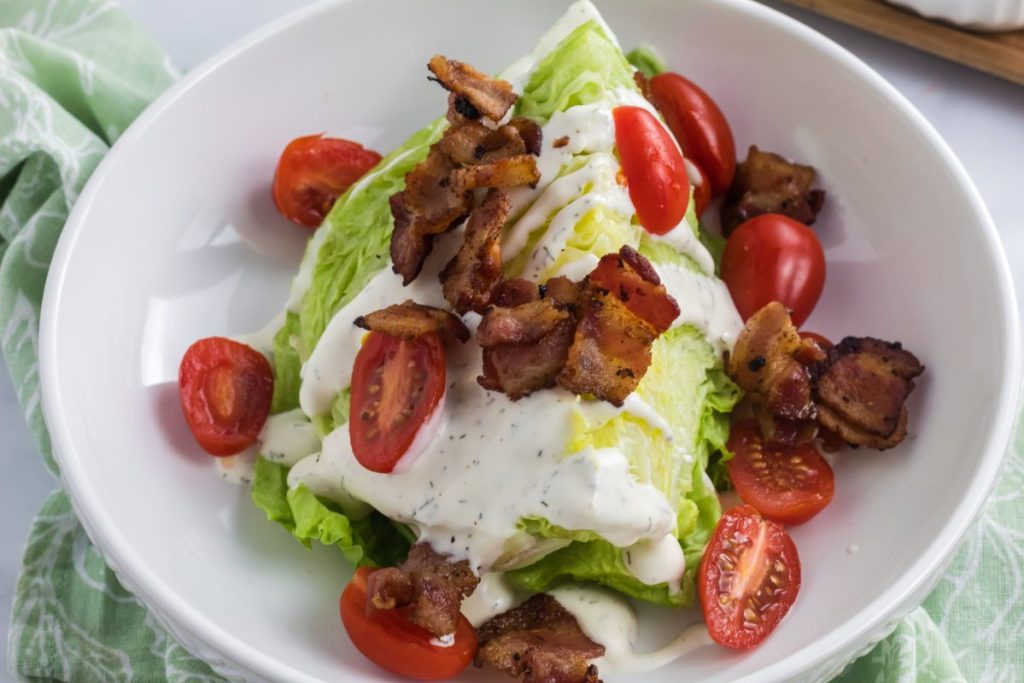 ---
yield: 4 SERVINGS
prep time: 5 MINUTES
total time: 5 MINUTES
Keep things low carb with a thick wedge of iceberg lettuce topped with veggies, cheese, bacon, and creamy dressing.
Ingredients
1 head iceberg lettuce, cut into 4 wedges
1 cup cherry tomatoes, sliced
1 small red onion, sliced
1/2 cup bleu cheese crumbles
8 slices of cooked bacon, crumbled
pinch of pepper (optional)
Directions
1
Cut the head of iceberg lettuce into 4 equal wedges and place 1 salad wedge in a bowl or on a plate.
2
Drizzle dressing over salad. I use about 3 tablespoons per wedge as I like a good dosage of dressing, but you can use as much or as little as you would like.
3
Add bacon crumbles, red onion slices, bleu cheese crumbles, and tomatoes over the top of your salad.
5
Meal Prep Idea: Cut all components and assemble your salads in sealed food storage containers without the dressing to have lunches or dinners prepared for the next day!
Nutrition Information
Yield: 4 wedges, Serving Size: 1 wedge
Amount Per Serving: 130 Calories | 7g Fat | 5g Total Carbs | 2g Fiber | 0g Sugar Alcohol | 9g Protein | 3g Net Carbs
---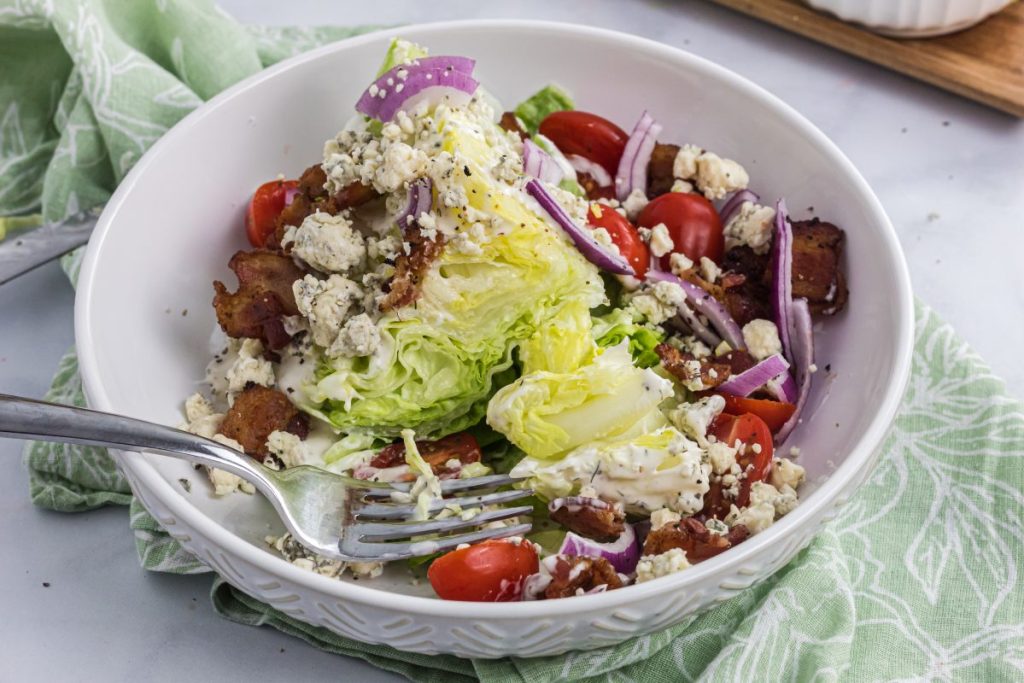 It's like a B.L.T. but without the bread!
The crumbled bacon mixed with the fresh red onions and bleu cheese crumbles takes me back to the fresh meals I usually enjoy on summer days. This is a salad I could eat every week and never get tired of it!
Customize this keto wedge salad to your tastes and you'll be hooked on this simple and refreshing meal idea.
---
Take your salad to the next level with our keto pizza salad!