Keto Bacon Green Beans is a Must-Make Holiday Side Dish – All You Need is 4 Ingredients!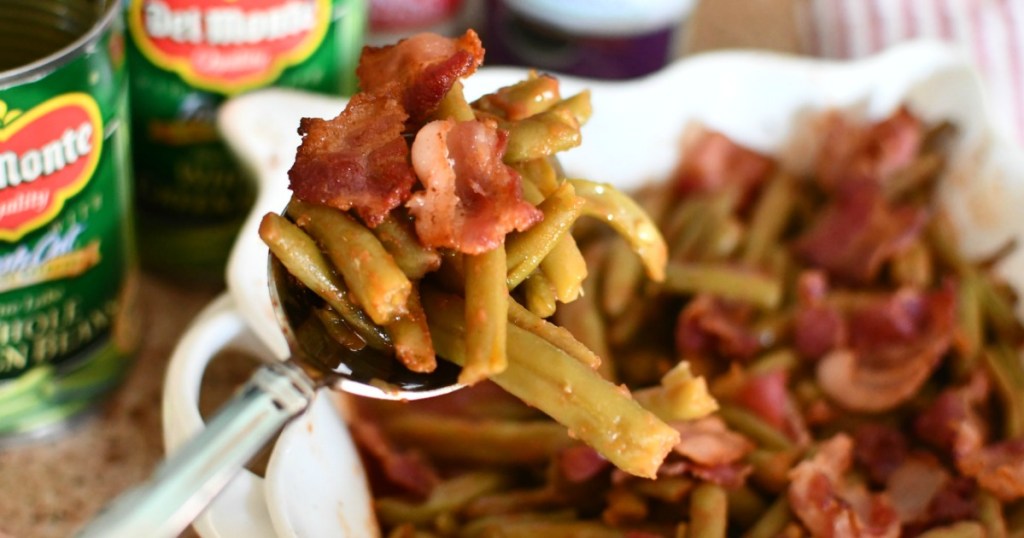 Ready for an easy and delicious holiday keto side dish?
You have to make this excellent 4-ingredient keto baked green beans and bacon dish. It could not be easier to make and is a home run every time. I tend to serve this on holidays with either turkey or ham, but it also pairs well with other keto entrees like steak, fish, or meatloaf. It's such a quick and delicious side dish.
The result is a warm casserole-style dish with tender bites of caramelized green beans topped with salty bacon. It's so comforting, satisfying, and you probably already have these easy ingredients on hand!
For fresh green beans fans, consider making these yummy keto green bean bundles instead.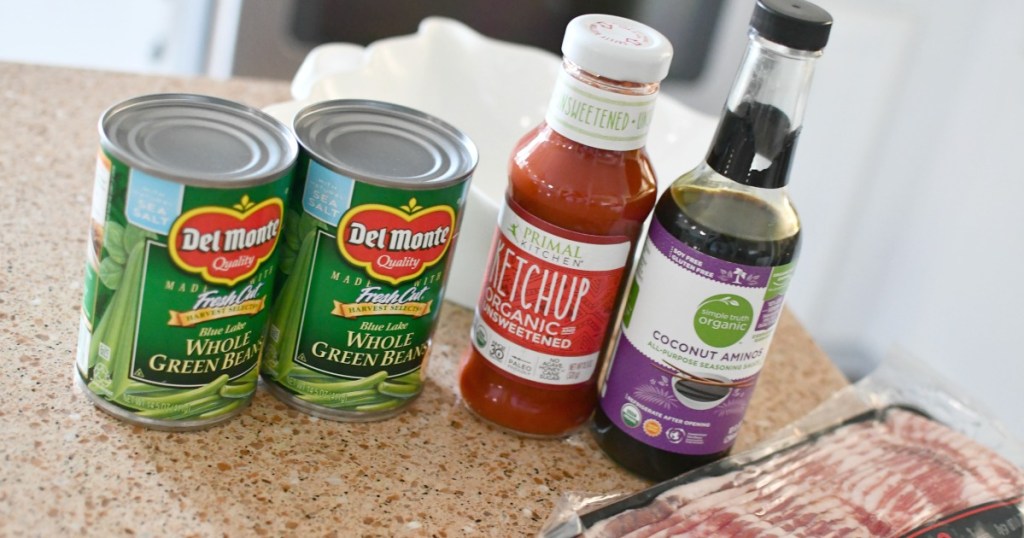 Tips for making the best keto green beans & bacon:
I'm using canned green beans on purpose here because I love the tender texture. If you'd prefer fresh green beans, just boil or steam them first until tender, and continue with the recipe.
Bacon makes everything better, including green beans! Cook the bacon in the skillet about halfway, and it will continue to cook in the oven. Make sure to add a little of that bacon grease to the beans for more flavor!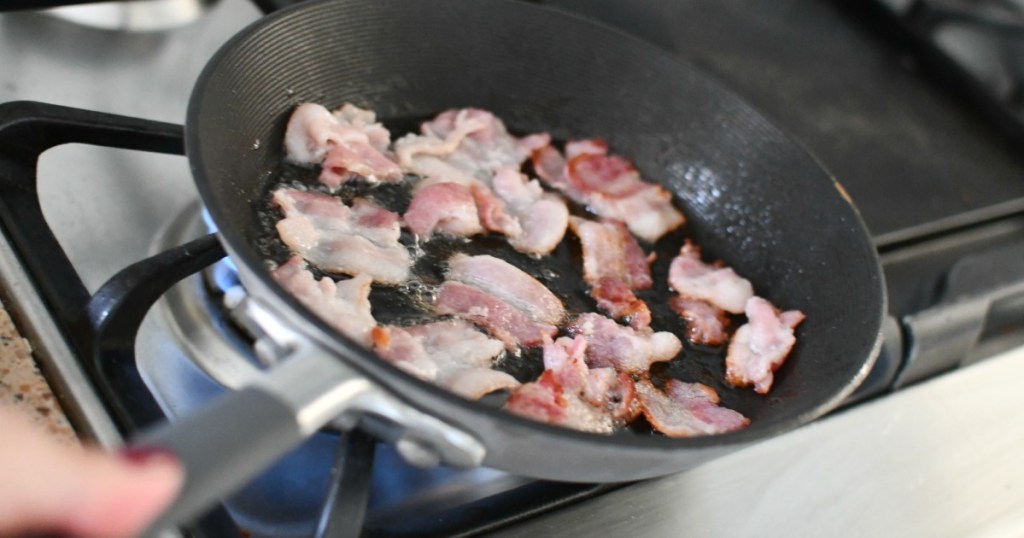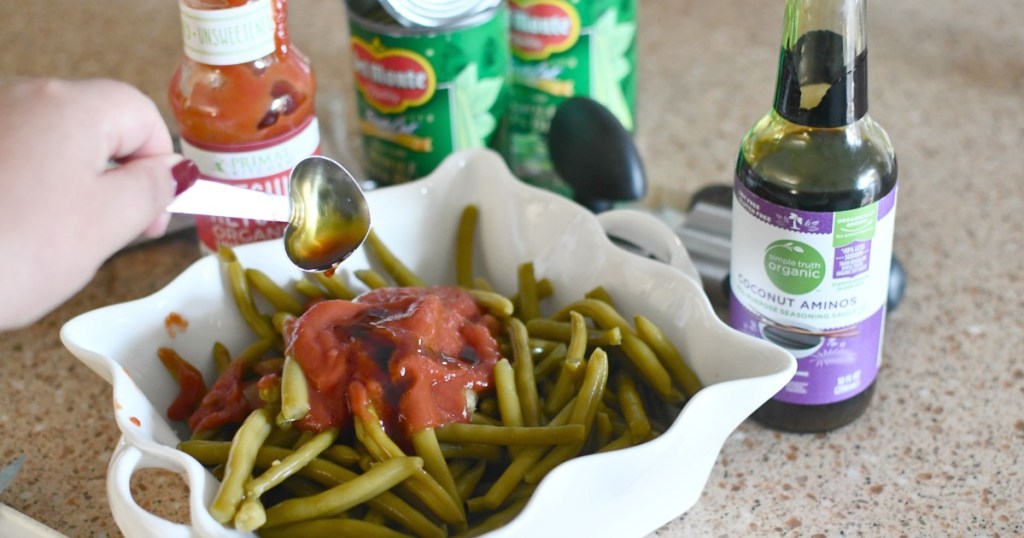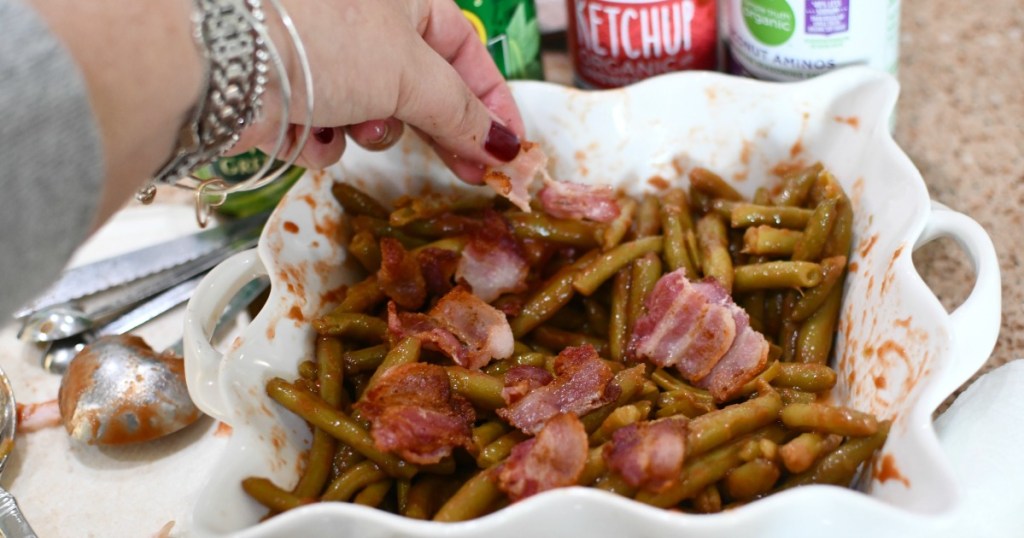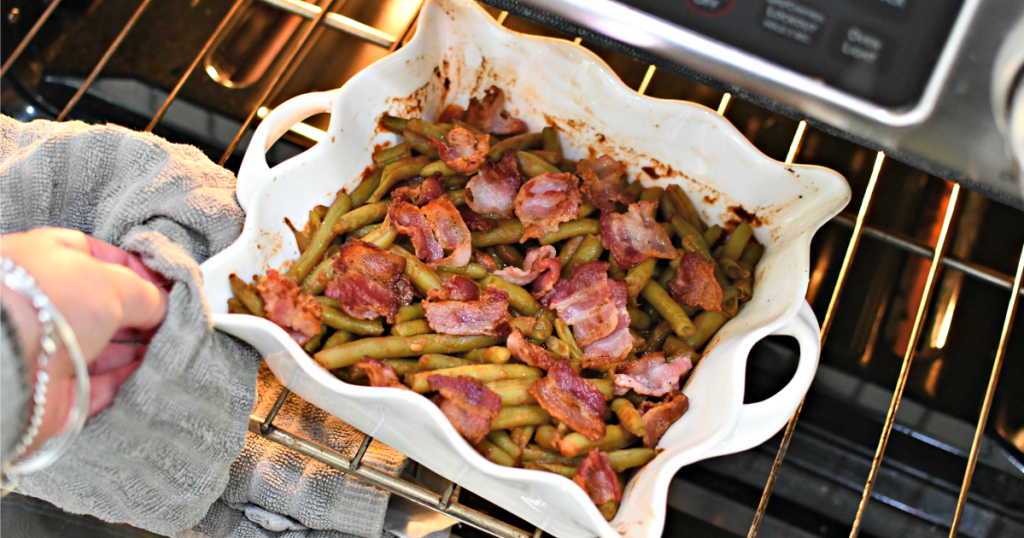 ---
Print
Keto Bacon Green Beans
yield: 7 SERVINGS
prep time: 10 MINUTES
cook time: 20 MINUTES
total time: 30 MINUTES
Warm caramelized bacon and green beans served in a casserole dish as a delicious keto side dish.
Directions
1
Preheat the oven to 350 degrees.
2
Par-cook bacon about halfway through. Reserve a little drizzle of bacon grease.
3
Toss the ketchup and coconut aminos with the green beans in a square casserole dish. Top with the bacon and a little bit of the grease.
4
Bake at 350 degrees for about 20 minutes until bacon is browned and the dish is caramelized.
Nutrition Information
Yield: 7 servings, Serving Size: about 1/3 cup, cooked
Amount Per Serving: 49.8 Calories | 1.8g Fat | 4.2g Total Carbs | 1g Fiber | 2.7g Protein | 3.2g Net Carbs
---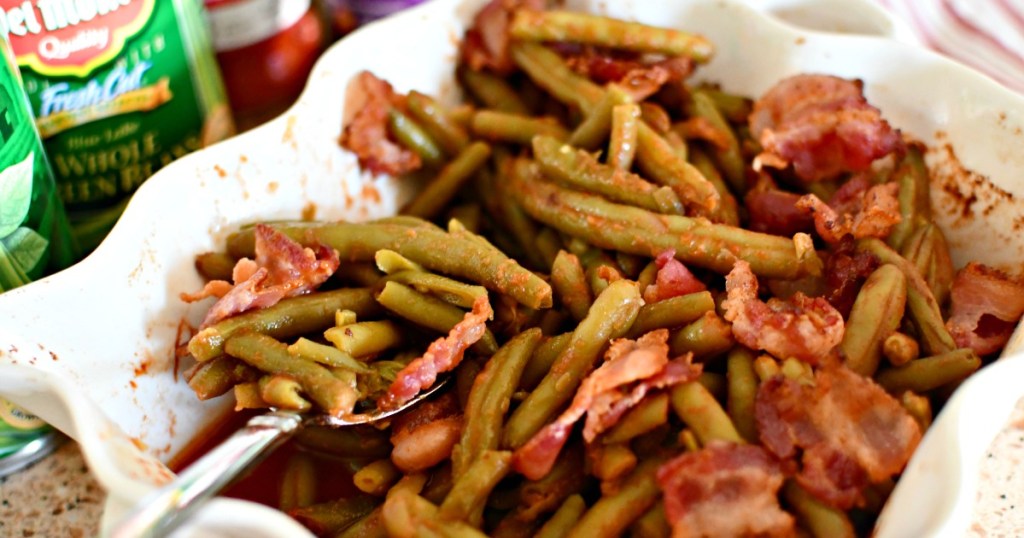 Hooray for easy and yummy keto side dishes!
I love that this is a low-stress idea, and you can mix everything write in the casserole dish. Plus, I promise even non-keto eater would love this too… it's SO GOOD. If you're wanting to have leftovers or have a large family, you could easily double the size and it'll be delicious the next day on top of some leftover turkey – YUMMO!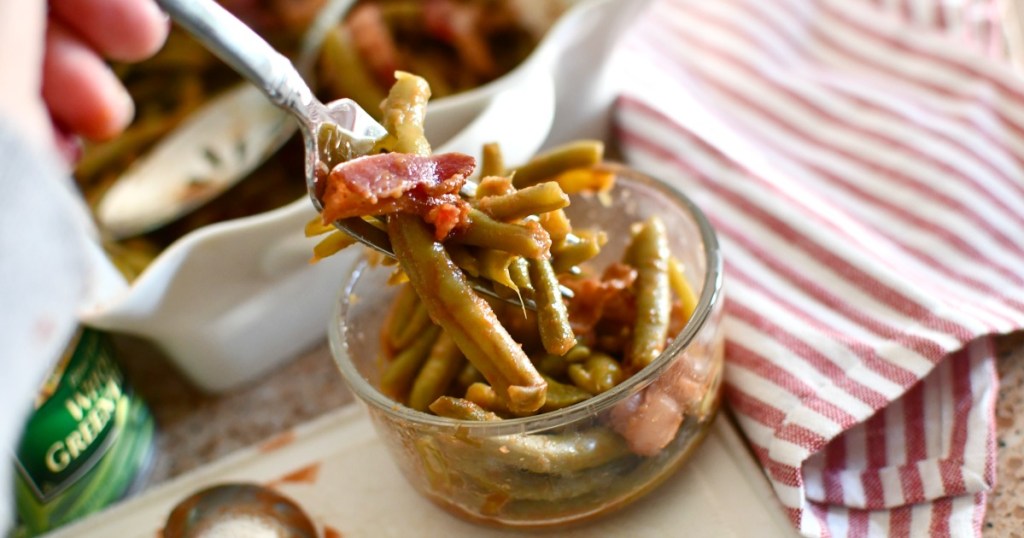 Check out what my teammate Jenna had to say about these green beans:
"Easy and so delicious! Who knew green beans and bacon were a match made in heaven? The sauce is of course the perfect addition. This is so simple and I love just throwing it all in the dish and baking it. The whole dish was nice and hot and the sauce caramelized. This turned out perfectly, YUM!
I'm really excited to serve this up to the kids at Thanksgiving, especially because they didn't even get to try it the first time around… I may have ended up eating it all LOL!"
---