Bye, pasta! Hip2Keto's spaghetti squash recipes are a delicious and low-carb keto pasta alternative. We love spaghetti squash for its ability to be transformed into a variety of flavors and pasta recipes that won't even make you miss a traditional spaghetti dinner. From our popular keto Italian sausage & spaghetti squash casserole to our creamy chicken alfredo one-skillet meal, our easy spaghetti squash recipes are delicious, satisfying, and totally guilt-free!
---
This Cheesy Twice-Baked Spaghetti Squash is one of the most popular recipes on Hip2Keto!
If you love spaghetti squash, you've gotta try baking it with two types of cheese, garlic, butter, and fresh herbs. It's seriously the BEST way I've ever served spaghetti squash.  This cheesy twice-baked dish serves up all the comfort without the guilt. Get the recipe here on Hip2Keto.
---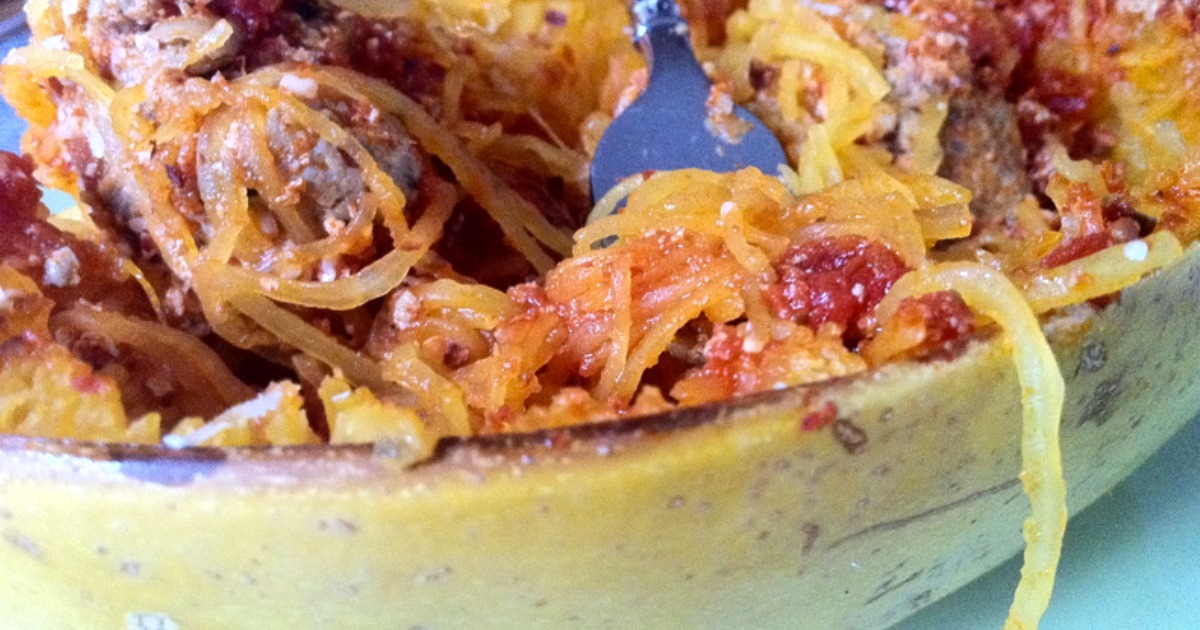 And did you know that you can also serve spaghetti squash, well... right in the squash?! I am just in love with this super simple, delicious, and creative spaghetti squash recipe idea that I spotted over on Yummy Mummy... and yes, her pictures are far better than mine! 😆
---
Basically you take a spaghetti squash, cut it in half length-wise, drizzle olive oil on both sides, then bake at 400 degrees cut side down for about 35 minutes. Take out, let cool for just a bit, and then take a fork to pull up all of the "spaghetti". Now you can top with keto sauce, meatballs, Parmesan cheese, basil... basically anything that you would normally top pasta with. Once finished, throw back in the oven and bake for just a few more minutes. Seriously, so good and so easy!
Spaghetti squash Recipes