Easy Keto Cauliflower Mashed Potatoes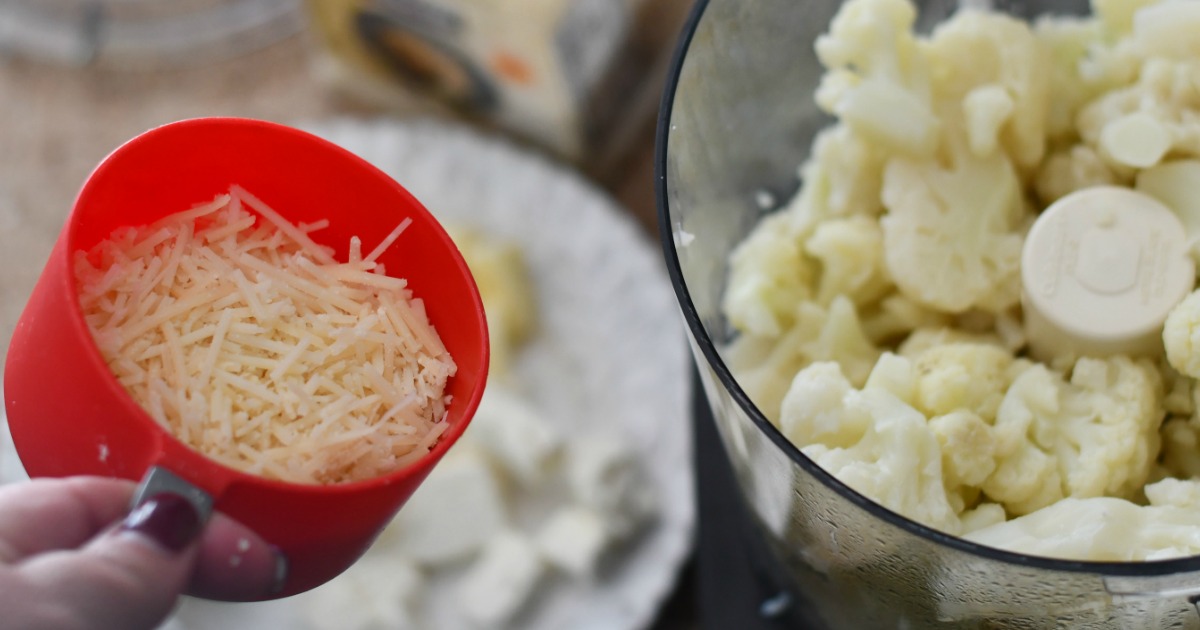 Need a yummy alternative to carb-filled mashed potatoes?
Whip up these easy and delicious keto faux mashed potatoes using cauliflower! Seriously, my family loves these so much, and you won't even feel deprived of potatoes. This is the perfect keto-friendly solution if you miss mashed potatoes.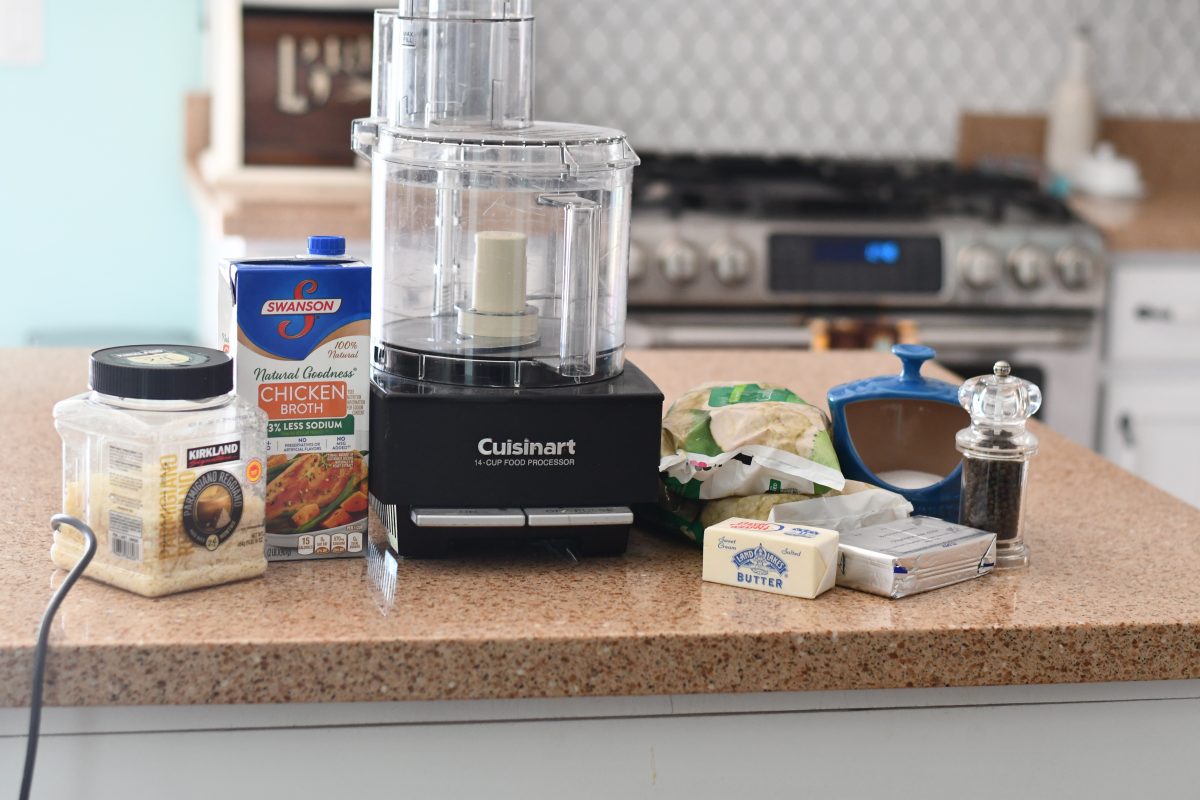 Easy ingredients & simple process.
It's super convenient to pull some cauliflower out of the freezer and whip up a homemade side dish when needed! Boiling cauliflower in chicken broth is both a flavorful and fast way to cook them. In addition, the secret to perfect cauliflower mash is adding plenty of Romano or Parmesan cheese, which gives them a deeper and oh so delicious flavor.
Hip Tip: For best results, consider grating fresh Pecorino Romano cheese instead of Parmesan (it's Collin's favorite!).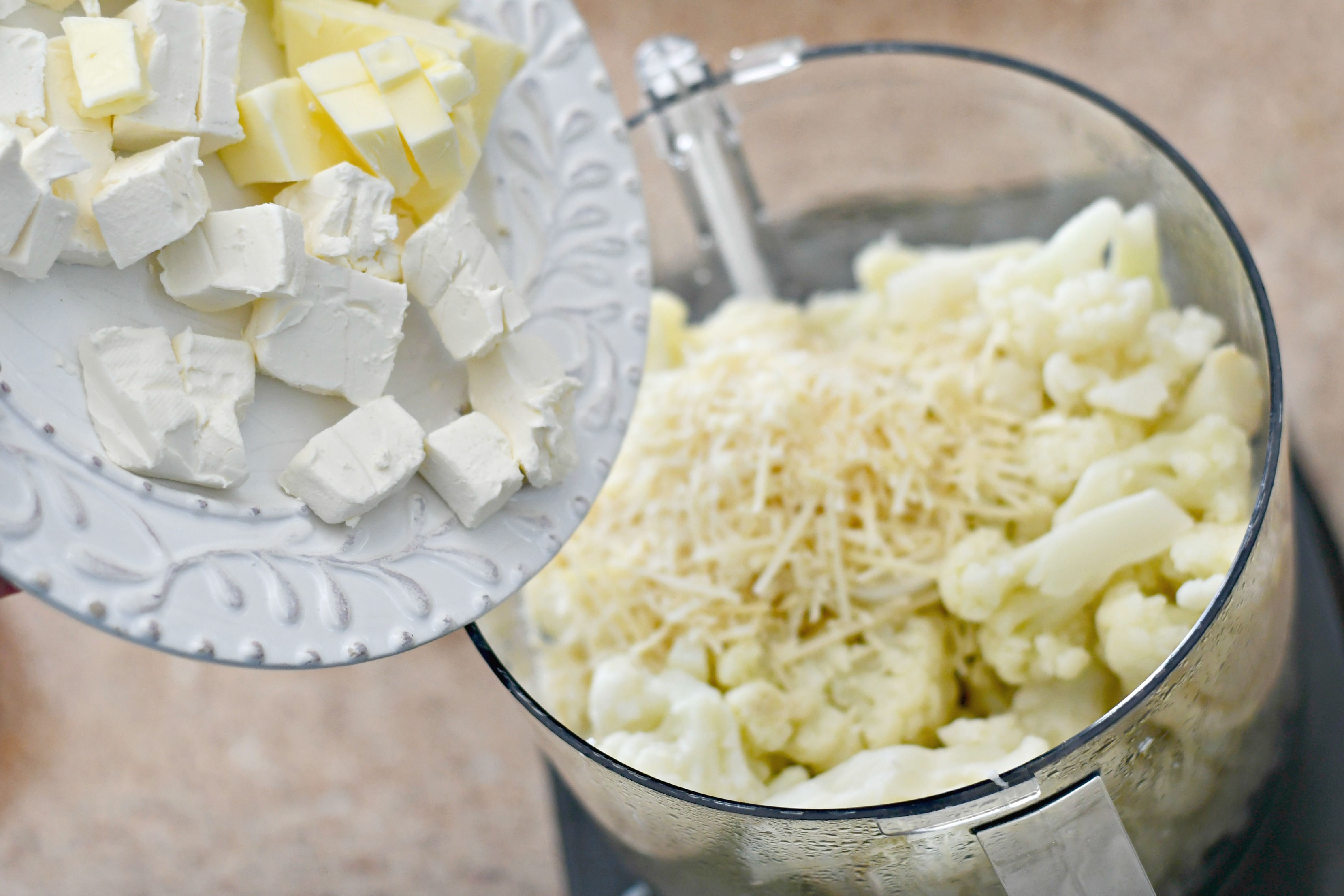 After boiling your cauliflower, drain it very well, and then transfer the cauliflower to a food processor. If you don't have one, try a high-powered blender, or just mash by hand. Then just process (or mix) the cauliflower with cream cheese, Romano or Parmesan cheese, salt, and pepper. This couldn't be more simple!
P.S. Don't let that chicken broth go to waste. Use it to make a delicious gravy!
---
Print
Easy Keto Cauliflower Mashed Potatoes
yield: 10 SERVINGS
prep time: 15 MINUTES
cook time: 10 MINUTES
total time: 25 MINUTES
Creamy and flavorful mashed cauliflower with both parmesan and cream cheese!
Ingredients
2 - 16 oz. bags of frozen cauliflower
2 cups chicken broth
4 oz. cream cheese, cubed
3 tablespoons butter
3/4 cup Pecorino Romano or Parmesan cheese, shredded
salt & pepper to taste
Directions
1
In a saucepan, bring chicken broth to a boil on the stove. Add cauliflower and boil, covered, for about 10 minutes.
2
Drain cauliflower well. Transfer to food processor.
3
Add both kinds of cheese, butter, salt, and pepper. Process until creamy. Enjoy!
Nutrition Information
Yield: 10 servings, Serving Size: 1/2 cup
Amount Per Serving: 101.7 Calories | 9.4g Fat | 1.2g Total Carbs | .1g Fiber | 3.4g Sugar Alcohol | 3.4g Protein | 1.1g Net Carbs
---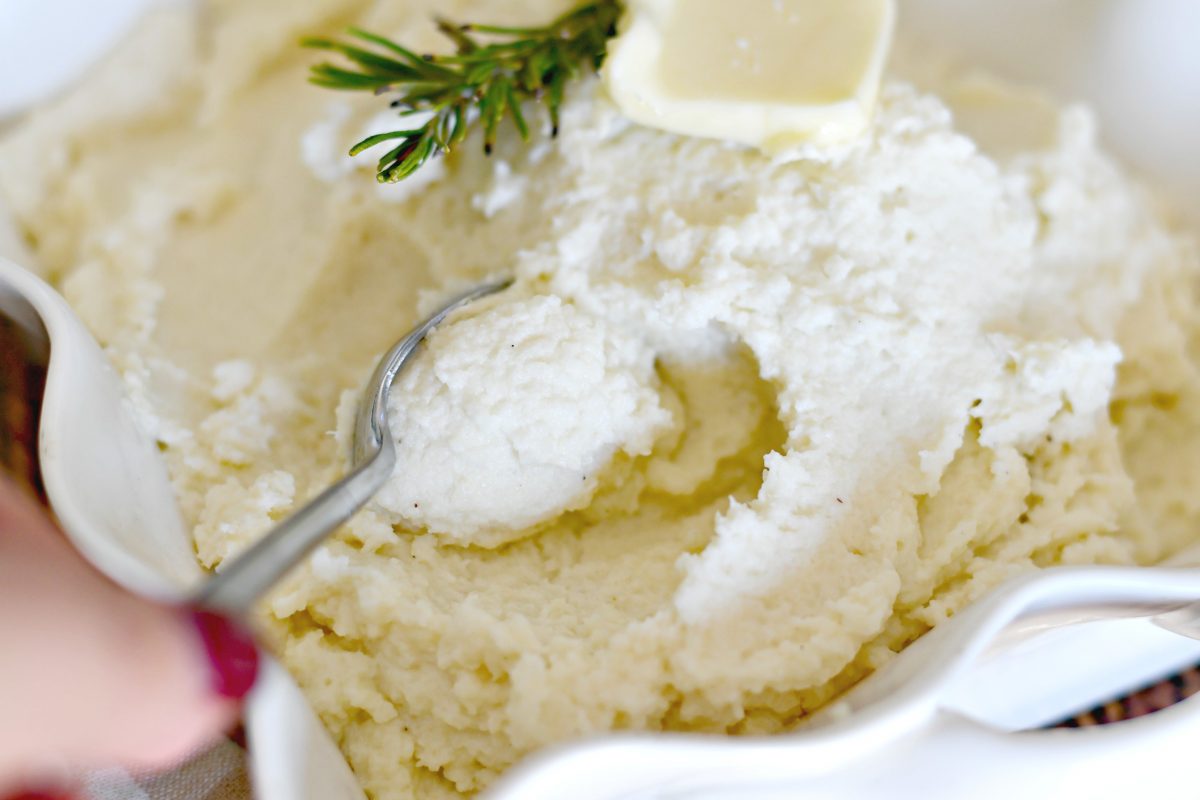 Your mashed cauliflower will come out so CREAMY!
I love this simple recipe because it tastes delicious and doesn't take much effort at all. The texture is whipped up cauliflower perfection. In fact, these faux mashed potatoes would be an excellent addition to the Thanksgiving table during the holidays or any time of the year for that matter!
It's a crowd-pleasing side dish that everyone will be asking you to make again!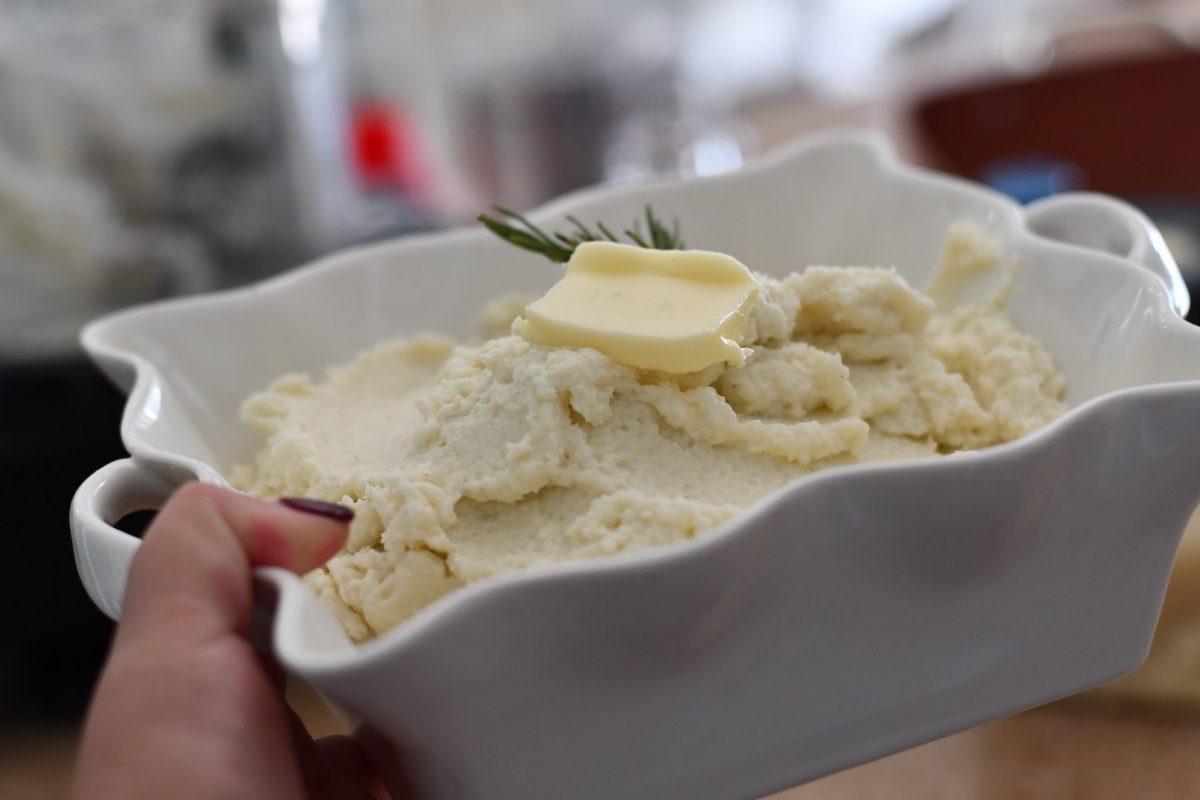 ---
Note from Collin:
My daughter is a HUGE mashed potato fan, and I was so excited when she literally devoured these cauliflower mashed potatoes and asked for more. When she asked for seconds, she called them mashed potatoes, so apparently, she could hardly tell a difference – and I think that's due to the Pecorino Romano… it's the BEST!
---