The 5 Best (& Easiest) Free Keto Macro Calculators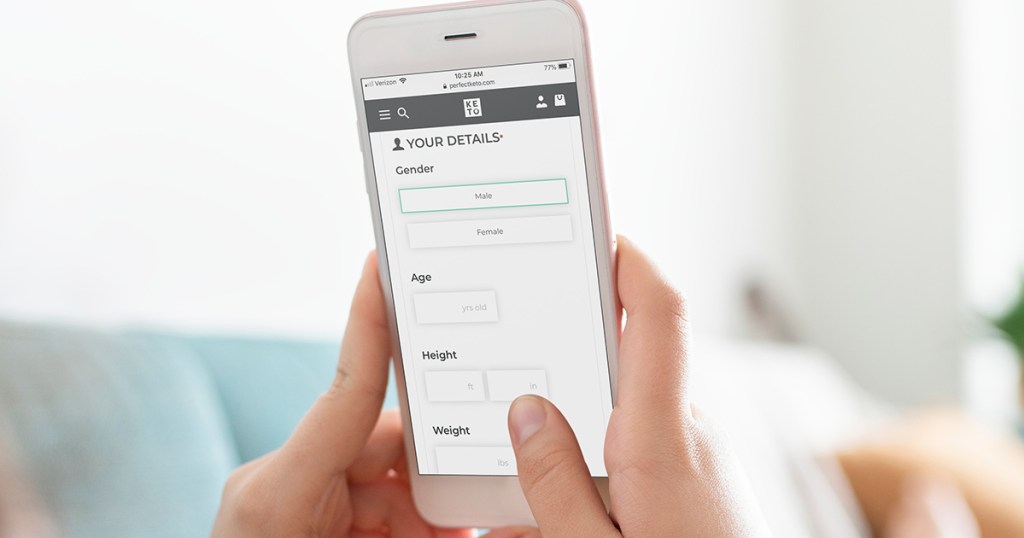 Figuring out your intake of fat, carbs, and protein couldn't be easier.
When starting out on keto, you're going to hear one word A LOT: Macros. Short for macronutrients, macros are basically the distribution of calories, fat, carbs, fiber, and protein to aim for in your diet to reach your wellness goals.
If you're not sure what your optimal macros are, check out these easy to use keto diet calculators to get your personalized results – and then to track your success. I've even ranked them!
---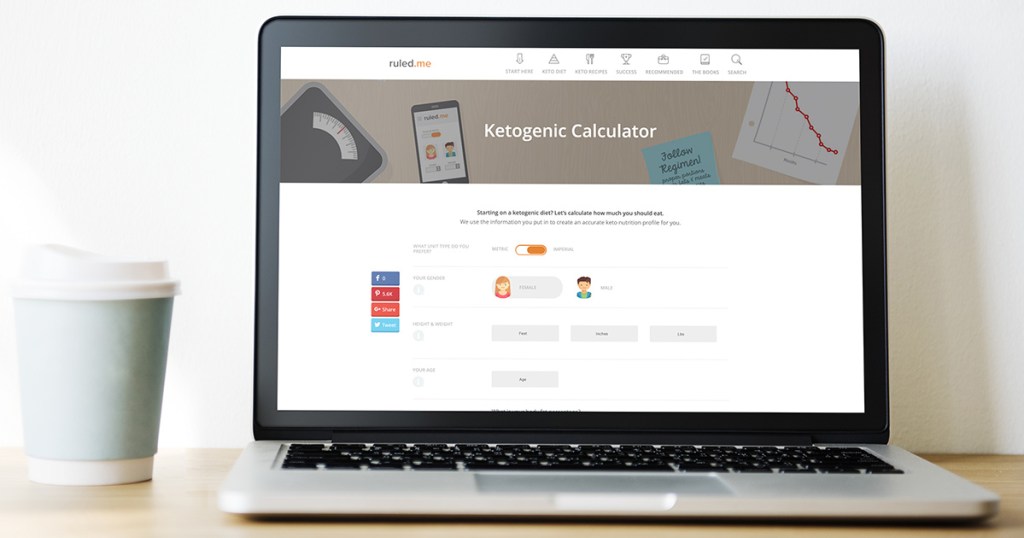 I like this keto calculator, not only for its intuitiveness in gauging macros but also for its clean, visually-appealing design. Plus, if you're ever stuck on a measurement term or not sure what to input, each question has additional information to help guide you through the calculator.
---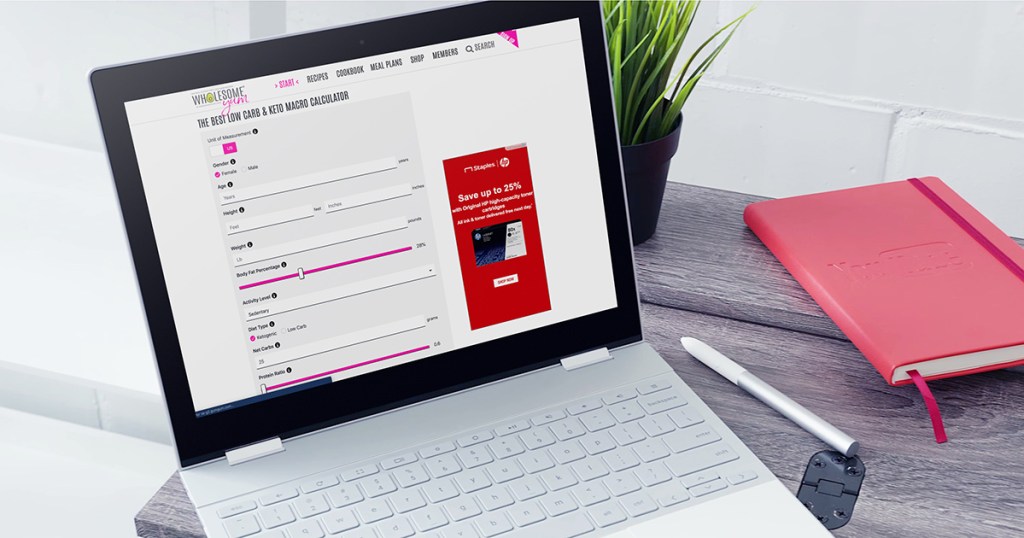 By far the quickest to fill out of the calculators, the easy entry of all measurements give Wholesome Yum's macro generator a huge appeal. They also set you up with links to the basics of ketogenic living and a printable shopping list. Better yet, Wholesome Yum has some really fantastic recipes we've even shared on Hip2Keto!
---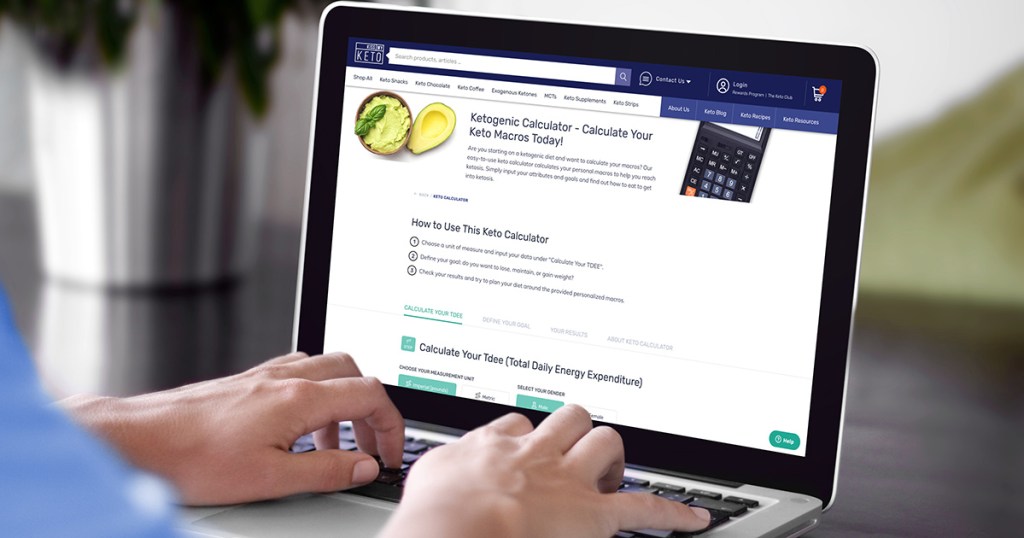 I really like the Kiss My Keto calculator because (and this is an intentional theme here) it's a cinch to fill out and even easier to adjust your goals to view your calculated macros. Not only does it break them down by day, but it also gives you an idea of your per-meal macros.
While you're on their site, you should also check out their keto products. Collin loves their Kiss My Keto cocoa powder as a chocolatey, sugar-free coffee addition!
---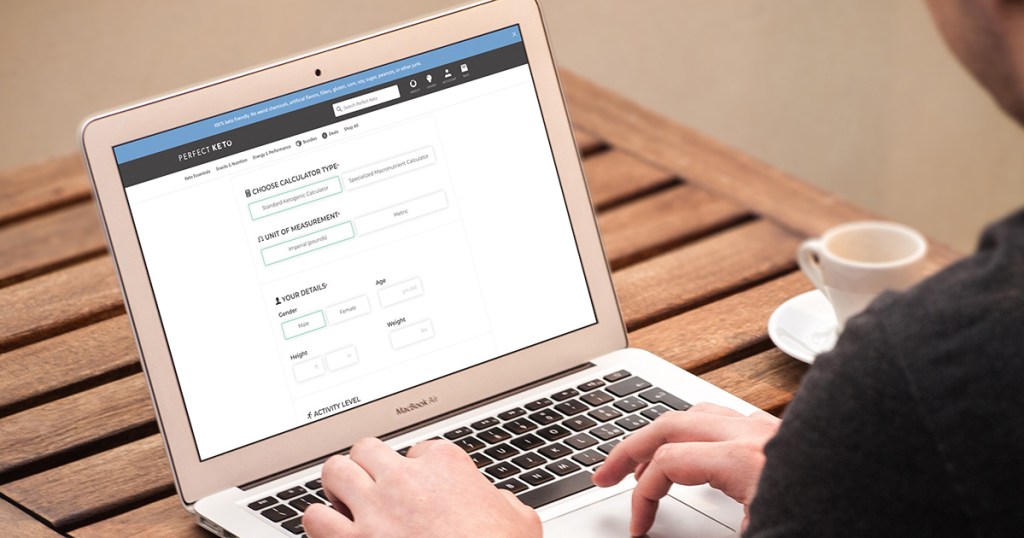 Simple to read and easy to understand, this calculator is especially helpful when it comes to the body fat percentages. The software lists out a typical range of percentage based on fitness levels. For pinpoint accuracy, it's recommended to use a DEXA body scan (only available at doctor's offices and some gyms) or a caliper.
That said, you need to enter your email for your results which to me is an extra (and unwanted) step. In all fairness, you'll receive a wealth of information and resources that will help guide you through keto after giving them your email, but if you're not looking for the added support, this may not be the calculator for you.
---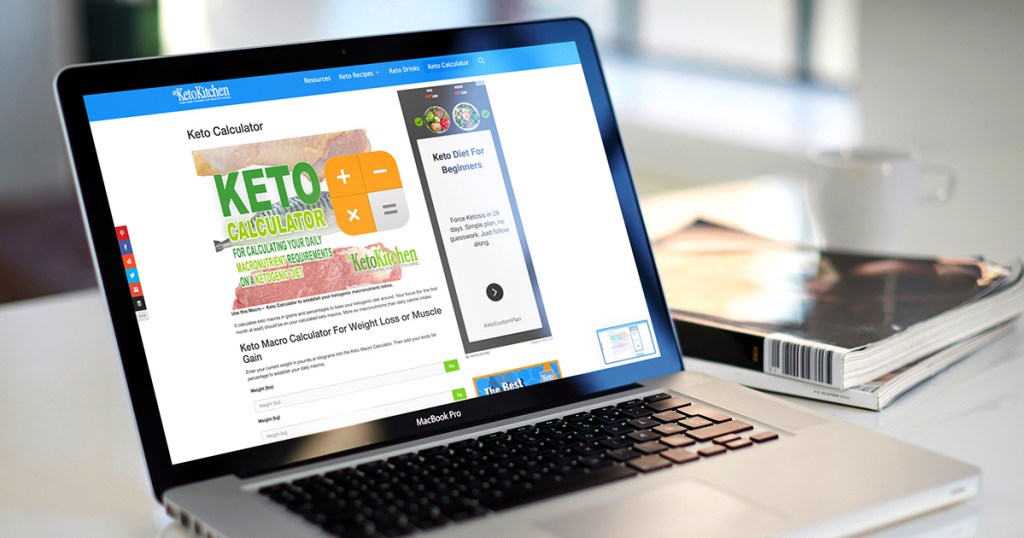 This calculator isn't quite as design-forward, but you'll see it start working from your first three measurements. It automatically calculates your BMR (base metabolic rate) and TEF (thermal effect of food); and if you're a Fitbit or fitness tracker user, you can input your own TDEE (total daily energy expenditure) based on your daily activity.
From there, you can set your goals, review your macros, and adjust as needed.
---