Trader Joe's Low-Carb Jicama Wraps (Our New Keto BFF)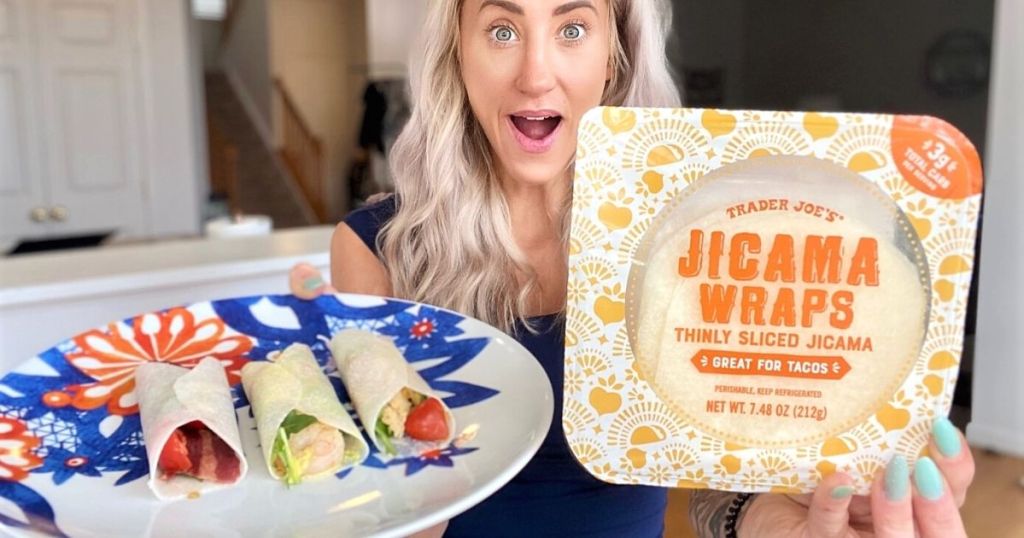 Oh jicama… here at Hip2Keto we're loving how versatile and low-carb you are! 😋

Keto fam, today we are sharing another favorite Trader Joe's keto find – jicama wraps! 😍 These delicious wraps can be used as taco shells, sandwich wraps, quesadillas, or even as a base for a sweet treat… the possibilities are truly endless.
Collin was so excited about these wraps that she even created a video!
---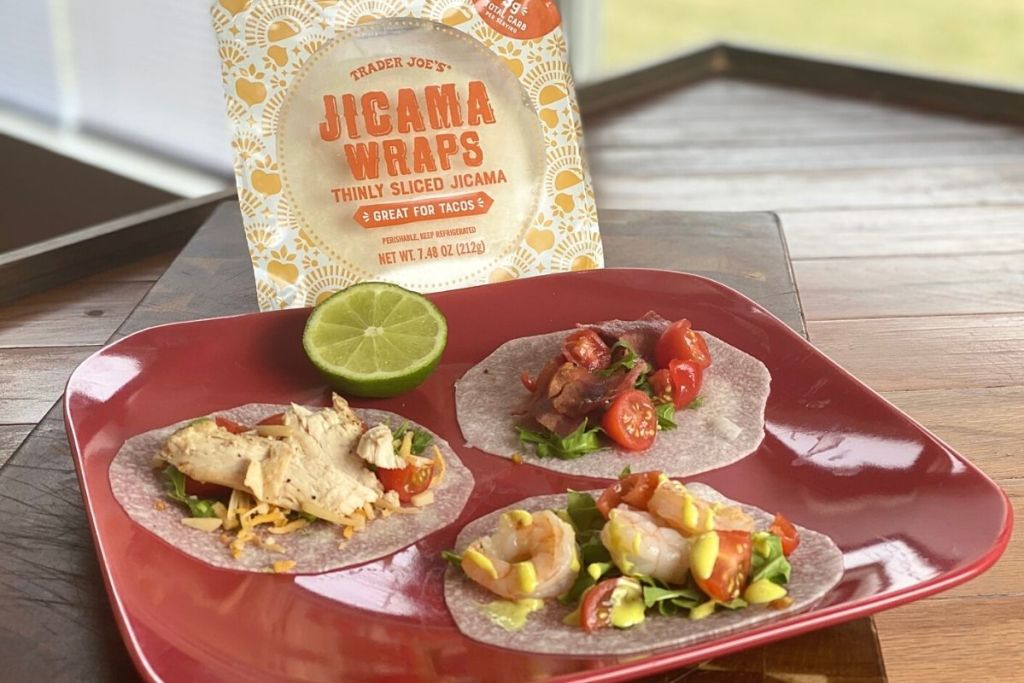 Want to know the best part about these keto-friendly wraps?
They are only 1 net carb per serving, and one serving is TWO wraps, so just .5g net carbs per wrap! YES! YES! YES! It's not often you come across keto food gems like these, especially when they're so versatile and affordable! If I were you, I'd stock up next time you're at Trader Joe's because every keto-er will want to get their hands on these yummy jicama wraps.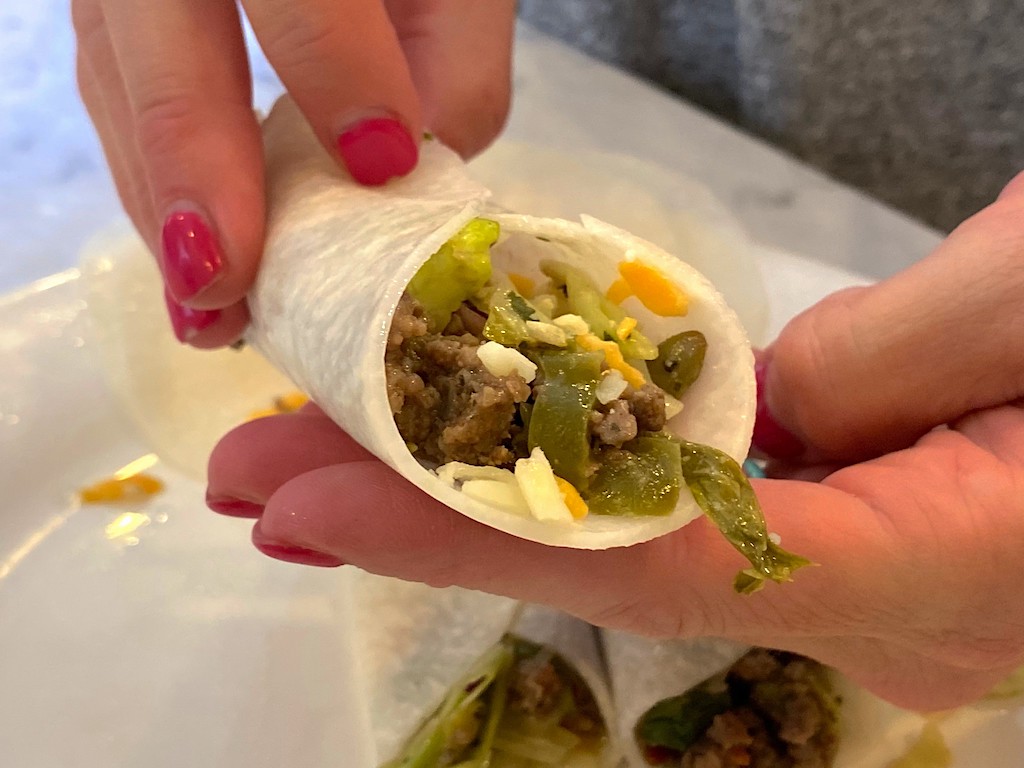 Trader Joe's Jicama Wraps Nutrition
Serving Size: 2 Wraps | Calories: 15 | Fat: 0g | Total Carbs: 3g | Dietary Fiber 2g | Total Sugars: 1g | Protein: 0g | Net Carbs: 1g
The one and only ingredient is Jicama, so you don't have to worry about any weird additives or suspicious ingredients. Yay for clean keto eating!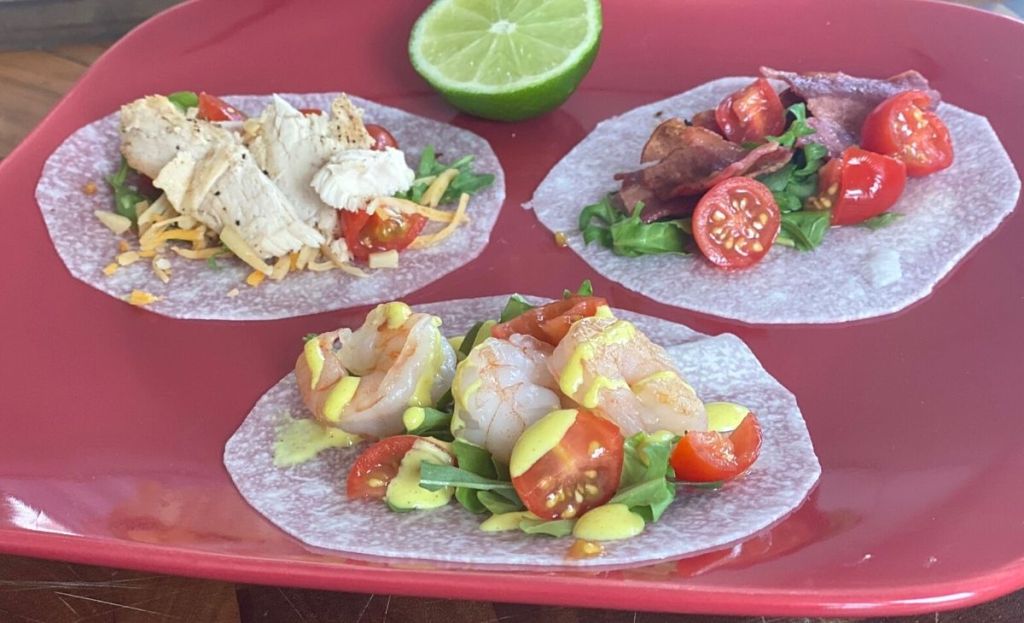 These wraps are ideal for so many different meals and they just make simple foods more exciting! I'm a huge fan of loaded bowl type meals where multiple proteins and toppings are combined, but I love the idea of throwing all of those ingredients in a jicama wrap when I'm in the mood for a little more texture.
---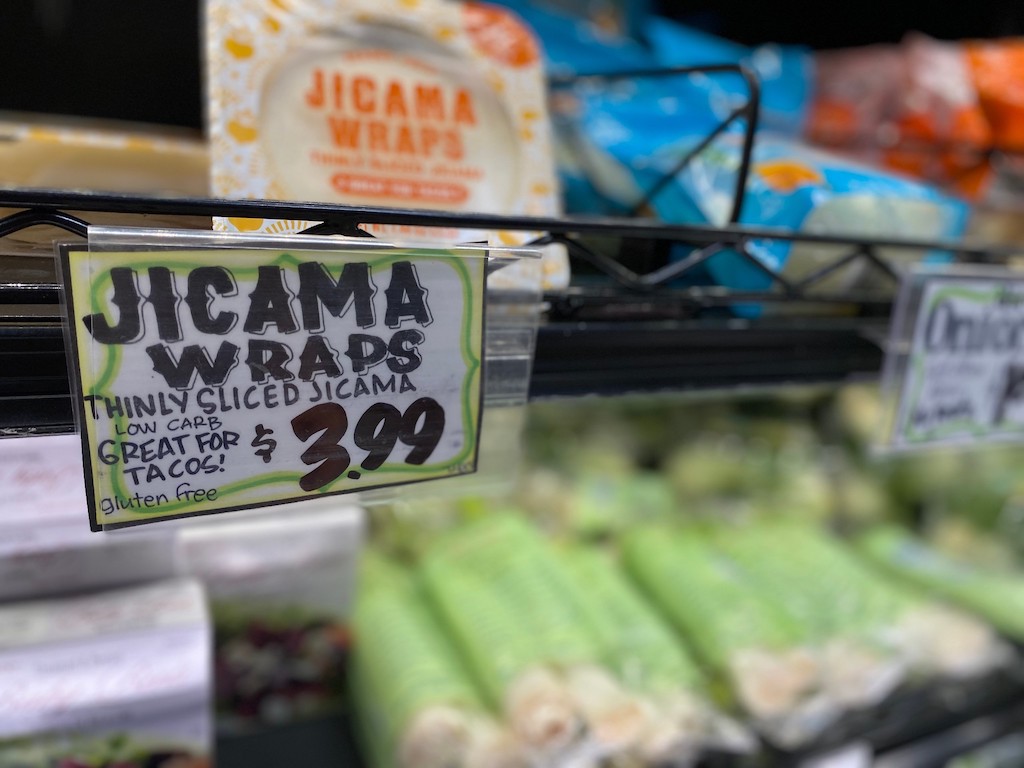 Keto-friendly jicama wraps are affordable and delicious!
Each pack of Trader Joe's Jicama Wraps runs about $3.99 and has 12 wraps per package – so just 33¢ per wrap. That's much more affordable than Folios cheese wraps which often cost around $5-$6 and only have 4 wraps per package.
Here's why Collin loves these keto-friendly wraps from Trader Joe's –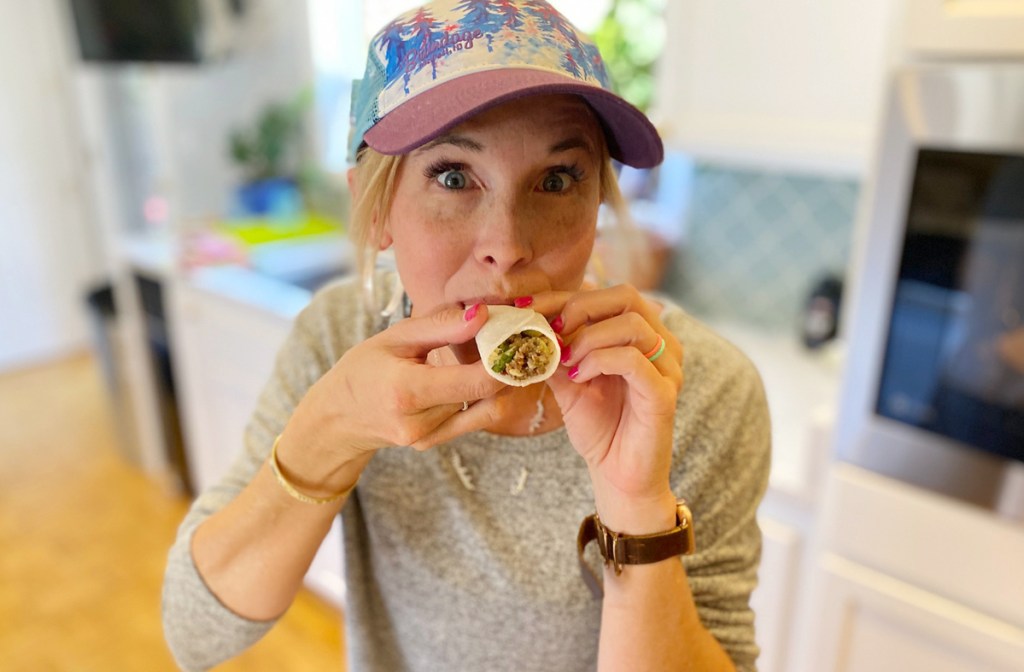 "These jicama wraps are SOOOOOOO awesome! I love the taste of these, and how they easily hold all of the fixings – taco meat, cheese, and even additional veggies. I am super impressed – probably one of my fave veggies wraps ever! I also like not having to do a cheese wrap for a change. Oh and I love the crunch of these jicama wraps, too." – Collin
---
Check out these great ideas for using jicama wraps in your next meal!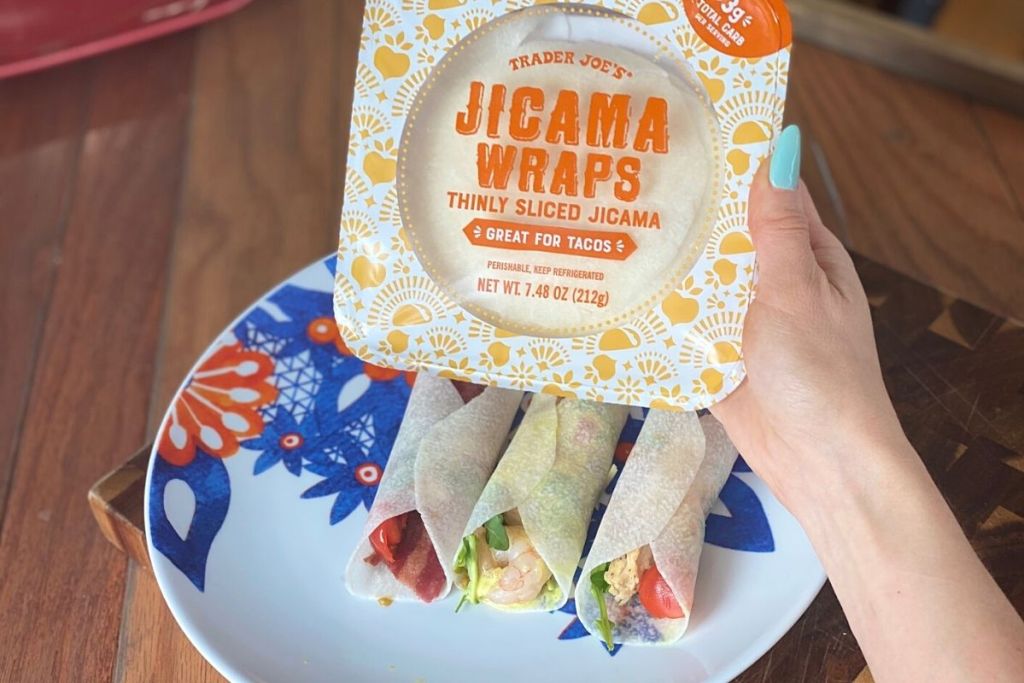 I'm kind of in love with Trader Joe's Jicama Wraps. It's not often you find CHEAP keto products like these and they are as low-carb as it gets. They have such a unique and refreshing texture and taste, and it really does compliment so many different foods. If you've got a Trader Joe's nearby, you've got to get yourself some of these!" – Taylor, Hip sidekick
---
Did you see these keto foods you can only get at Trader Joe's?!