Here are 7 of the Best Keto Wines for Your Low-Carb Lifestyle
Grab these low-carb wines so you don't make pour decisions for your keto lifestyle.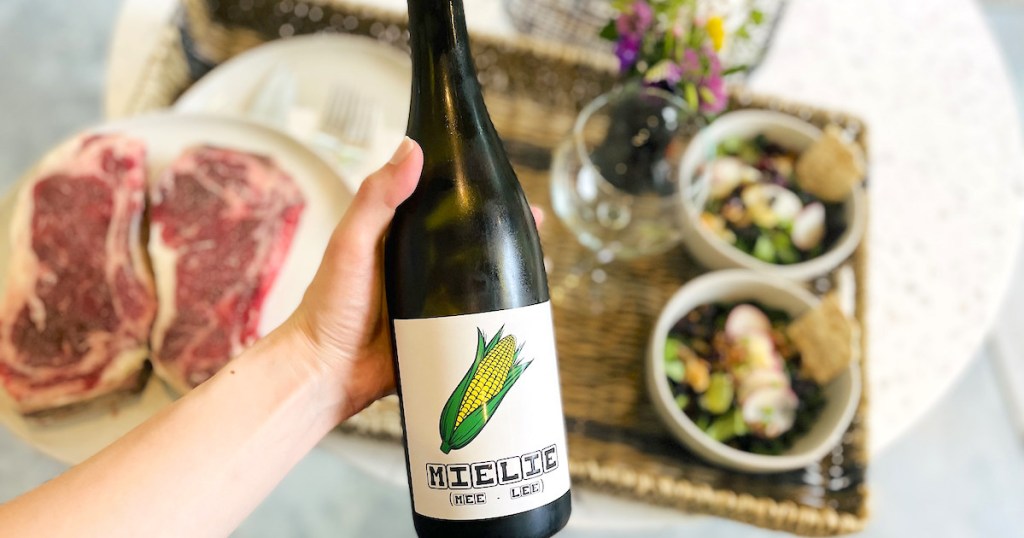 Don't make pour decisions with your wine. 🍷
These low-carb and keto wines are delicious, sugar-free, gluten-free and perfect for all occasions. You'll enjoy every glass completely guilt-free. Cheers!
---
Let's first understand carbs in wine. Where do they come from?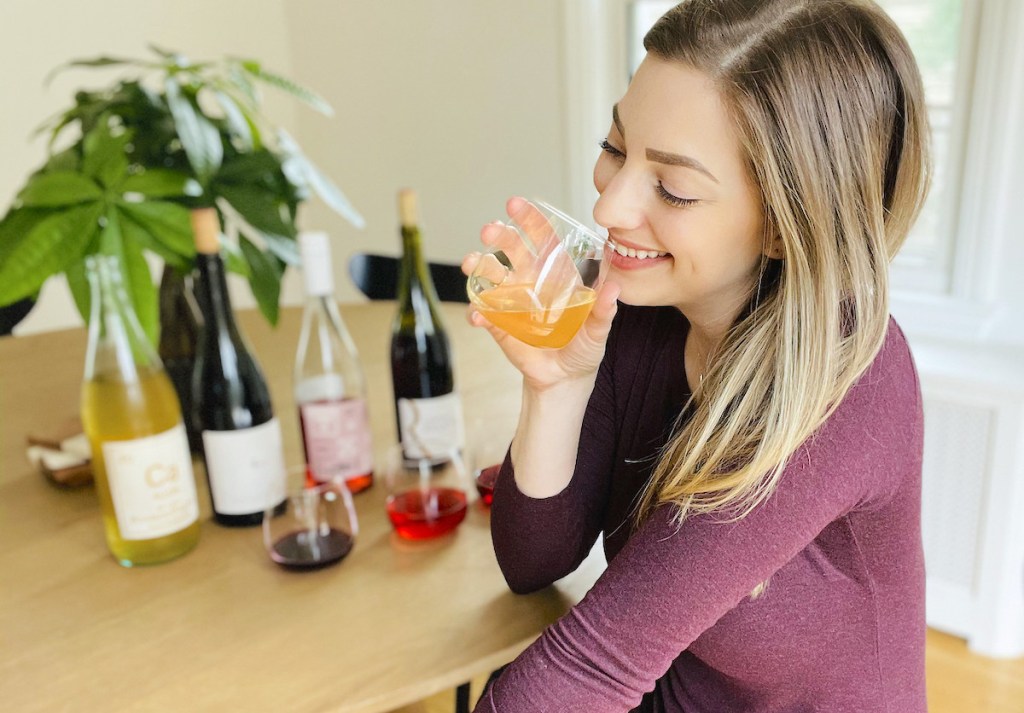 As you probably already know, wine is made by fermenting grapes and during this process, yeast converts carbohydrates (i.e. sugars) into alcohol. Depending on when the fermentation process is stopped will determine the leftover sugars (AKA carbs).
When following a keto diet, a bottle of dry white wine such as a Pinot Blanc, Pinot Grigio, or Chardonnay will be your best bet. If you're more of a red wine lover, you'll want to veer towards light to medium-bodied dry red wines such as Pinot Noir, Merlot, and Cabernet Sauvignon.
---
So without further ado, here are some of the best keto wines and low-carb wines to buy:
---
1. Dry Farm Wines will deliver bottles of your favorite keto wine to your door and they're perfect for gifting too.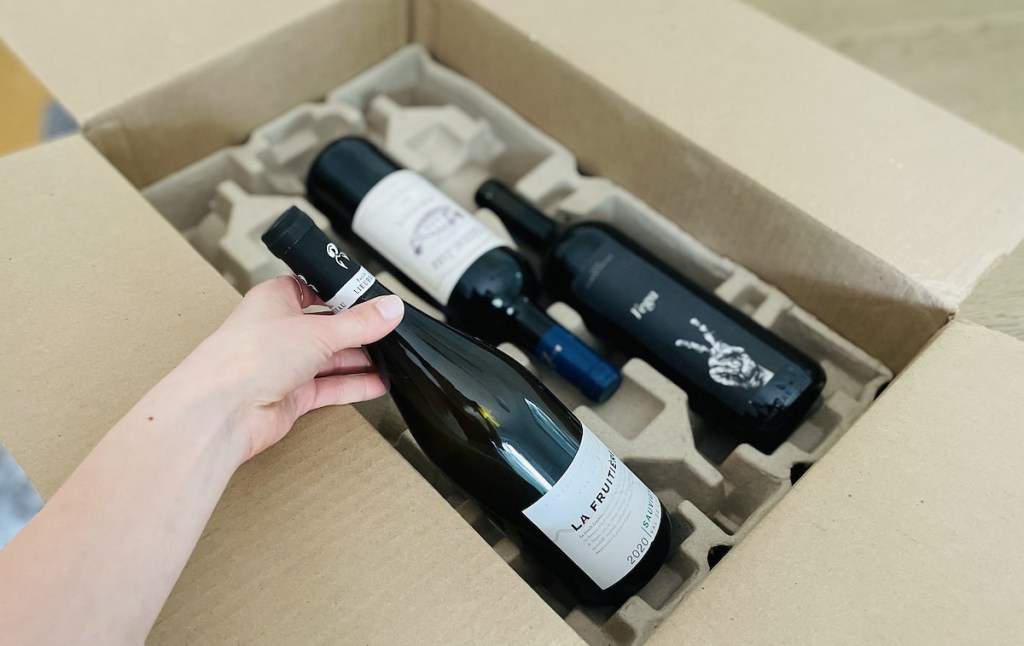 Dry Farm Wines has set the standard for extraordinary natural wine and will make your life easier if keto and low-carb wines aren't easily accessible where you live. They're the world's only lab-tested natural wine club that offers curated boxes of tasty wines and they'll ship right to your door!
Their strict standards ensure every bottle is sugar-free (0-0.15g per glass – see the serving facts), low in sulfites, and lower in alcohol (under 12.5% alc/vol), so you'll have a deliciously pure bottle of keto-friendly wine where nothing unnecessary is ever added and only real wine will do.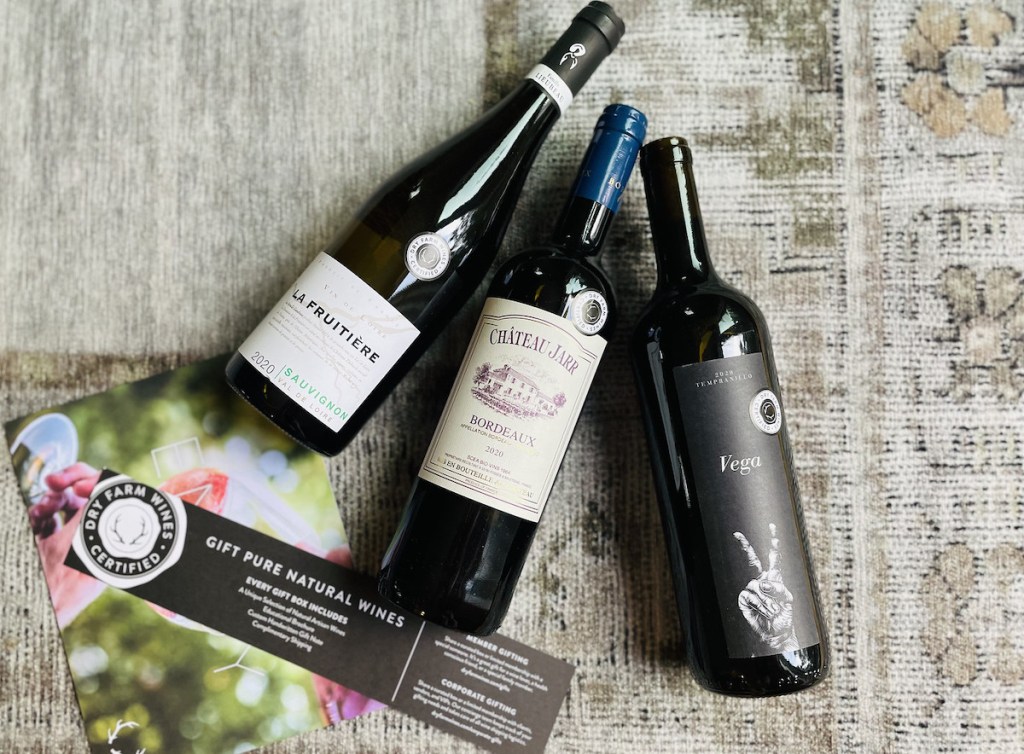 Choose between red, white, mixed, rosé, or sparkling, and you'll receive different grape varieties, countries, and styles to spice things up. You'll have a choice to receive 6 or 12 bottles in every delivery and they make great gifts too so buy a box for yourself and split it with a friend!
I've received three boxes of Dry Farm Wines over the last year and have loved every single one. I even took a couple of bottles on my last vacation and it was so nice to have an easily accessible glass of low-carb keto wine when I wanted one. 🤩
Even better… you can score an extra bottle of wine for just a penny!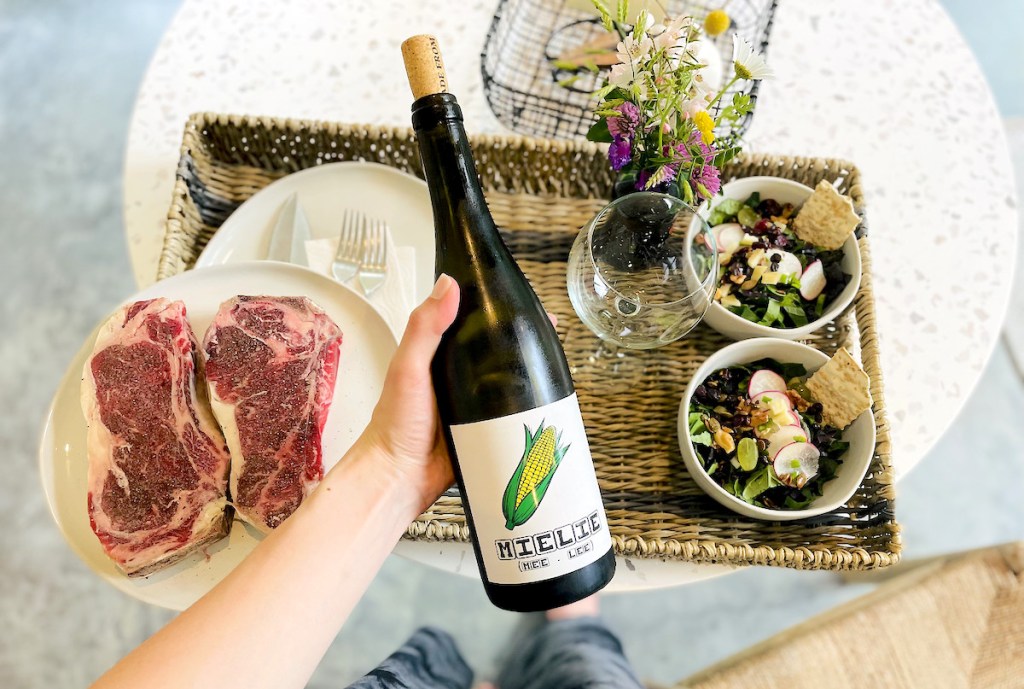 Each new member can redeem an extra bottle for JUST a penny with their first order of wine and we don't think it gets any better than that, my friends! 😍 Cheers!
---
2. Bev is a trendy sparkling canned wine that's perfectly refreshing for summer.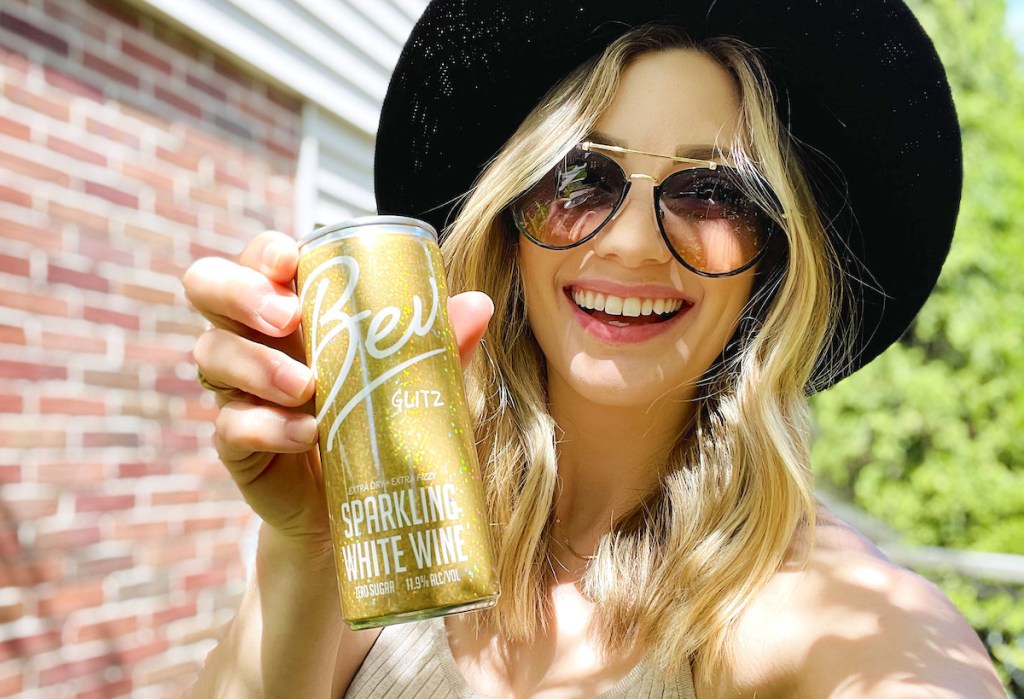 Spice it up with this sparkling wine by the can! If you love to take your wine tailgating or on all your beach adventures, we can't think of a better low-carb, keto wine to try than Bev and the colorful packaging is perfect for summer!
You'll feel like you're breaking all the rules with no guilt with just 3 carbs and zero sugars in every dry sparkling can and they have so many options to choose from!
You can buy Bev sparkling wine online or at these local liquor stores and grocers.
Here are the different low-carb keto wines you can scoop up from Bev: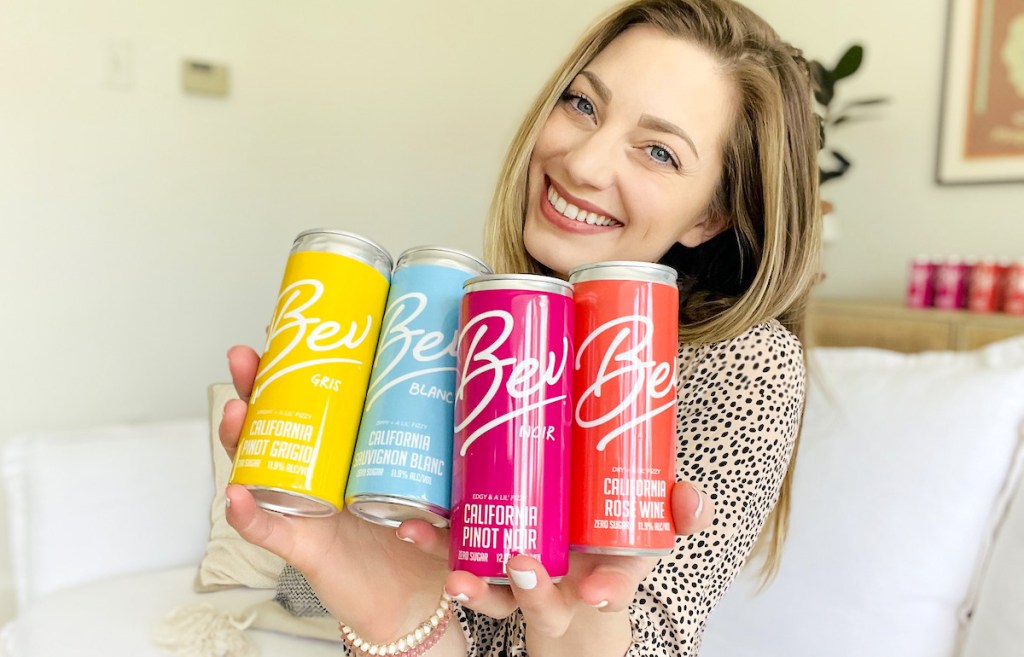 ---
---
---
---
---
---
3. Wonderful Wine Co. is a vegan, sugar-free wine sustainably crafted by hippies.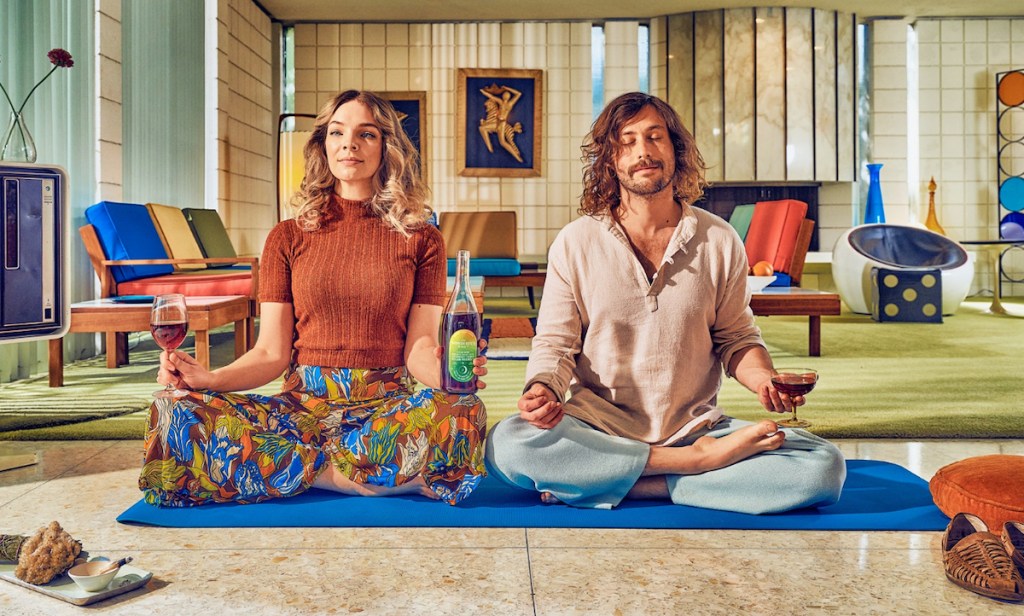 Whether you're keto, strict paleo, or even vegan, this wine checks off all the marks for your healthy, low-carb lifestyle! Plus, it isn't just sustainably sourced organic grapes that make up this wine. The entire package also remains eco-friendly from the cork to the shipping materials so you can feel good for the planet and yourself. It's actually a wine I'm able to find locally and it's one of my go-to's.
You can buy this wine online or at local shops. Click to view their store locator.
Here are The Wonderful Wine low-carb keto wines you can scoop up: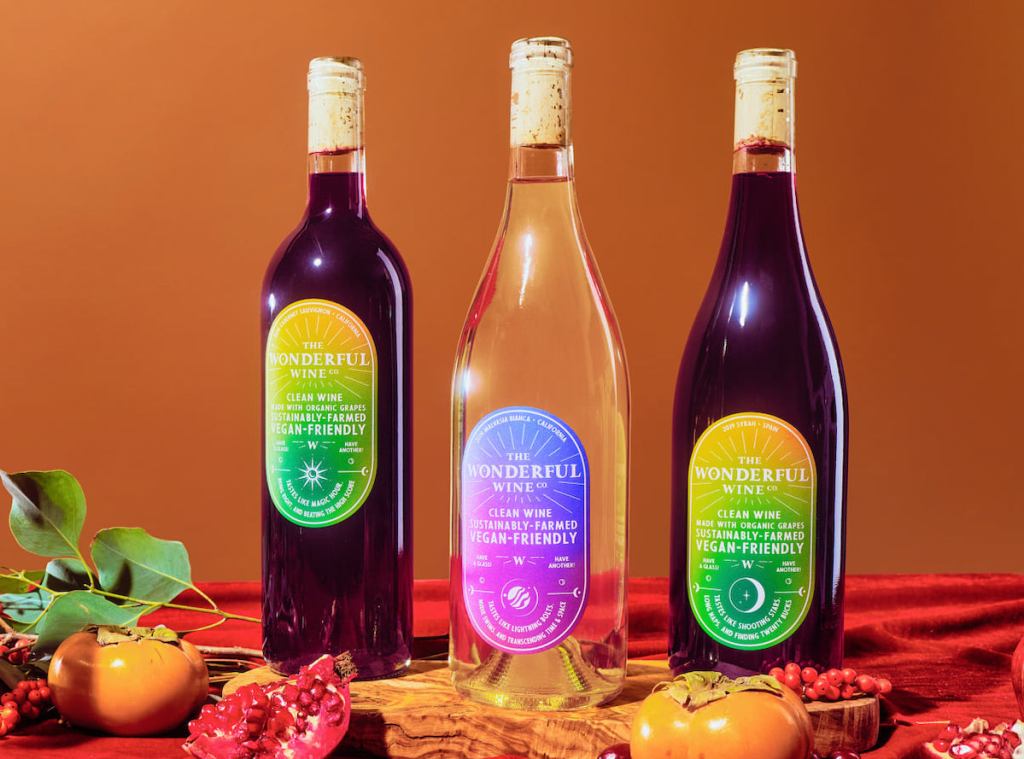 ---
---
---
4. Fitvine Wines is another low-carb keto wine that's sold in tons of local stores nationwide.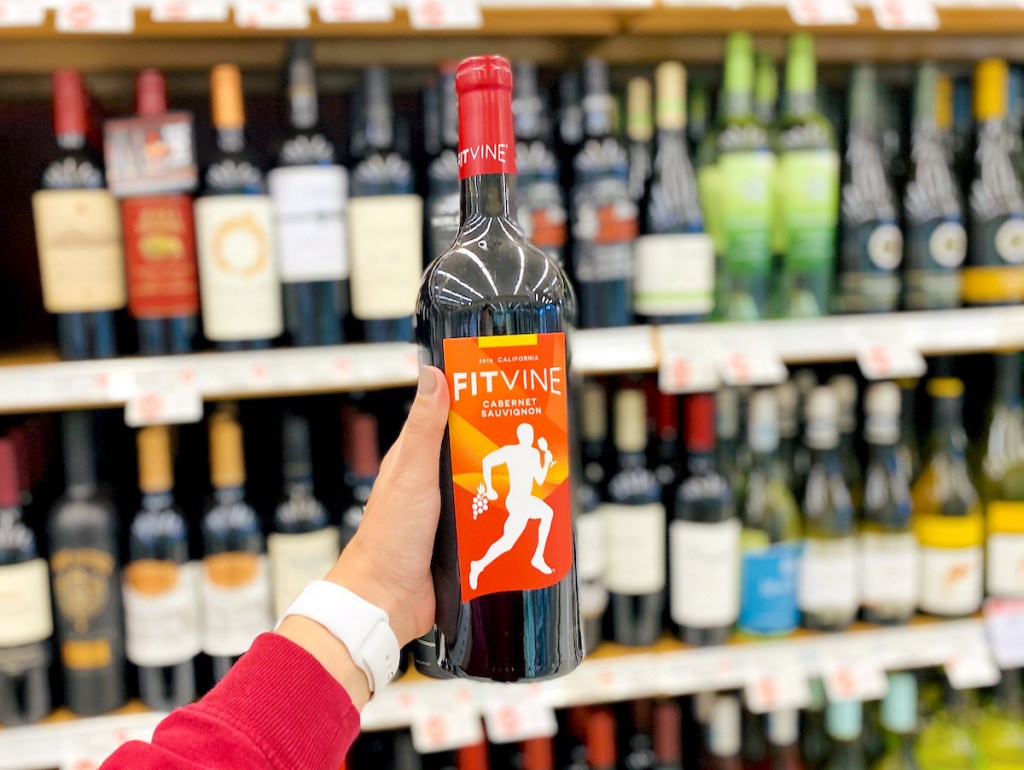 A wine that finally fits with your healthy lifestyle, this gluten-free and vegan wine is deliciously made without any added flavors or other additives so you can feel good about what you're drinking. Best of all, you won't sacrifice on great flavors and they even offer a money-back guarantee which means there's no reason not to give it a try!
This wine is sold online or you can click to check out their store locator here.
Here are a few of our favorite Fitvine low-carb keto wines you can scoop up: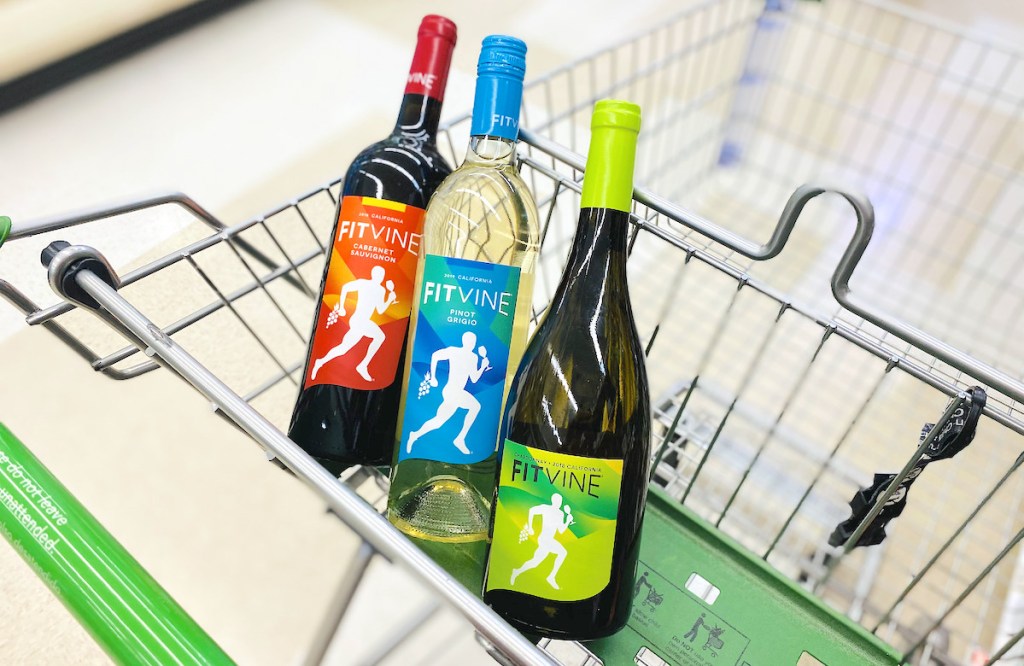 ---
---
---
5. Usual Wines are sold in unique bottles equivalent to 1.5 glasses of wine because… why not?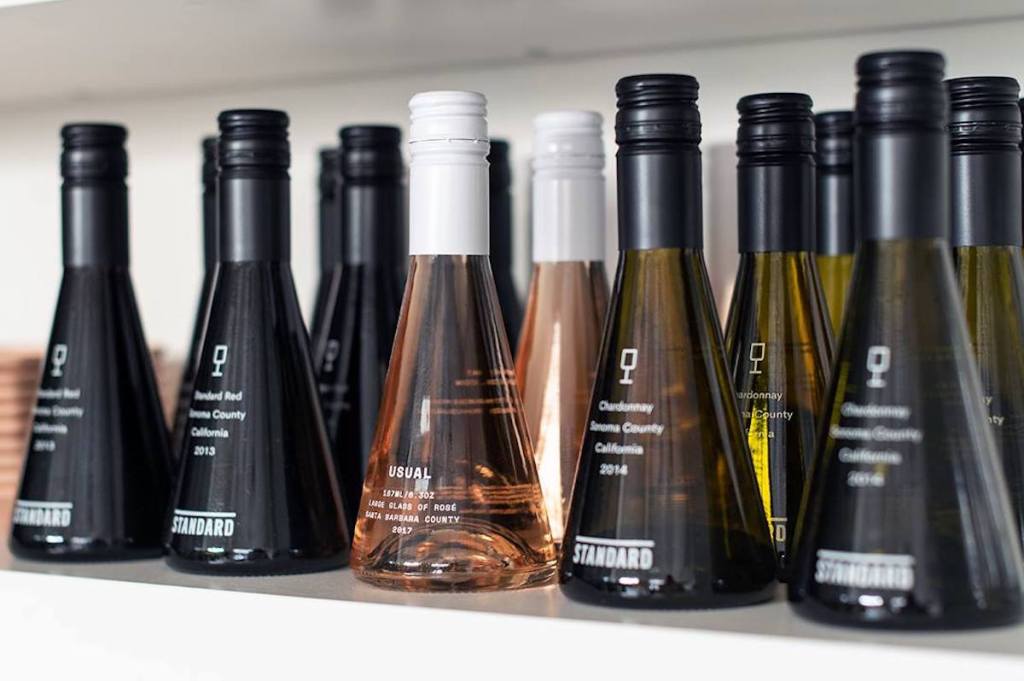 These low-carb and keto-friendly wines are made in small batches from sustainably-sourced farms and these unique wines contain no additives whatsoever. So whether you're looking to grab some rosé for your next girl's night or want to try them all, you'll have a guilt-free glass every time.
Even cooler, these bottles come in unique 6.3-ounce bottles so if you're a glass-and-a-half type of gal or want to split it with a friend, you won't feel any guilt when popping these bottles open.
Here are the different low-carb keto wines you can scoop up from Usual: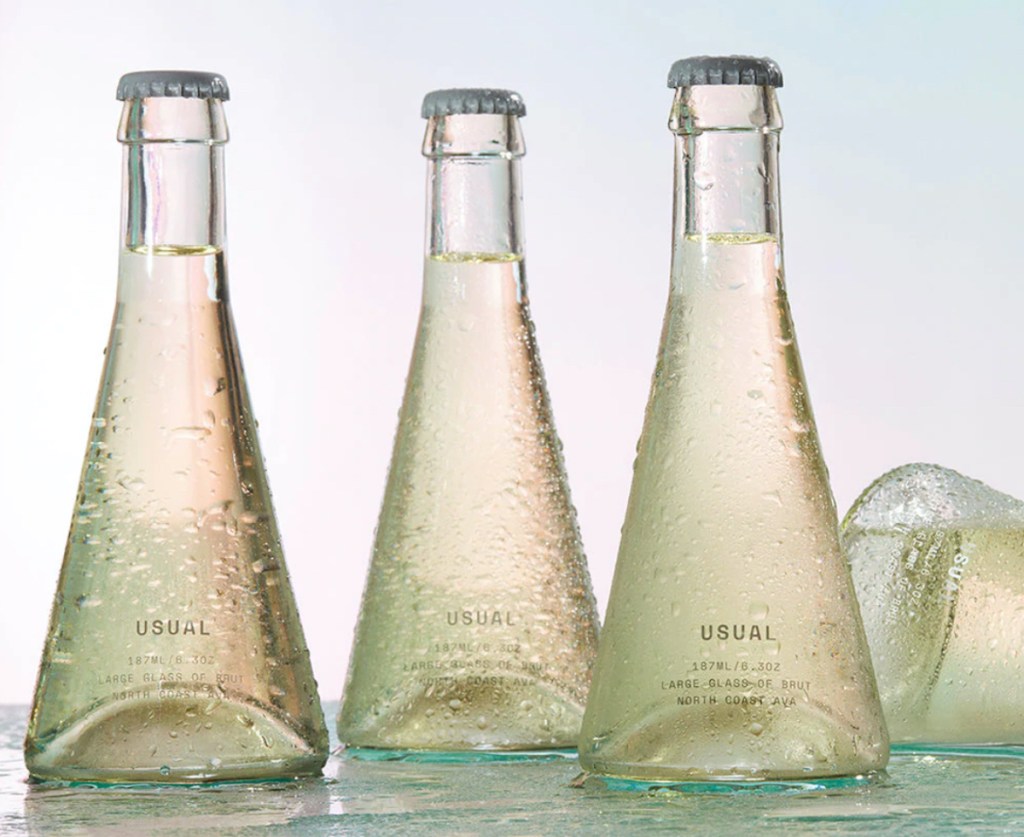 ---
---
---
6. Maker wine cans are specially made for wine so it doesn't affect the amazing taste… and their blind taste tests prove it.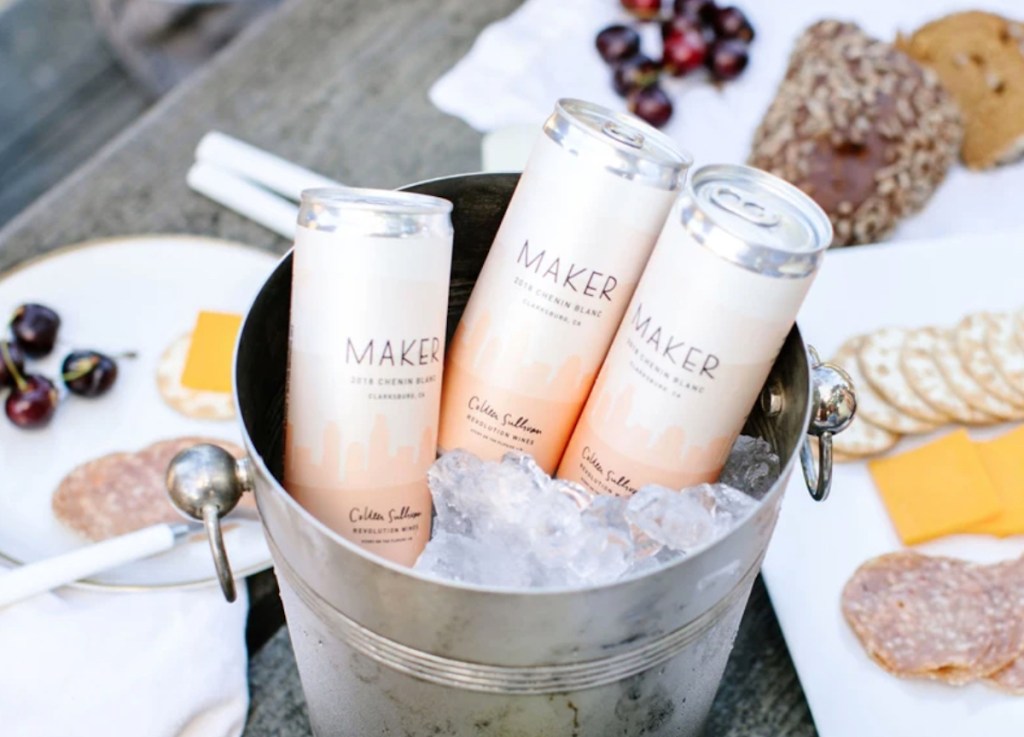 Long are the days when canned wine will make you cringe. These stunningly crafted low-carb wines are thoughtfully packaged with modern-day cans that don't transmit an aluminum taste and have a protective lining to preserve the wine's true flavor. Plus, with no light exposure, no oxidation, and no corked wines, it'll be crisp and fresh until the last drop.
Even better, each can has zero sugar, is vegan, organically farmed, and boast numerous gold-medal awards. Basically, these are everything.
Here are the most popular low-carb keto wines you can scoop up from Maker: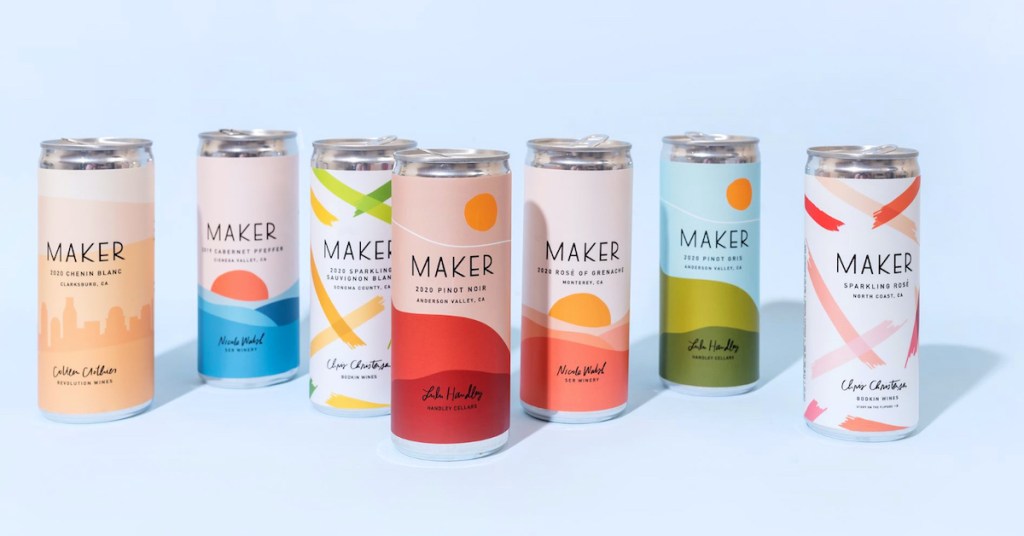 ---
7. Nomadica wine is beautifully artistic and sophisticated and reduces carbon emissions by up to 80%.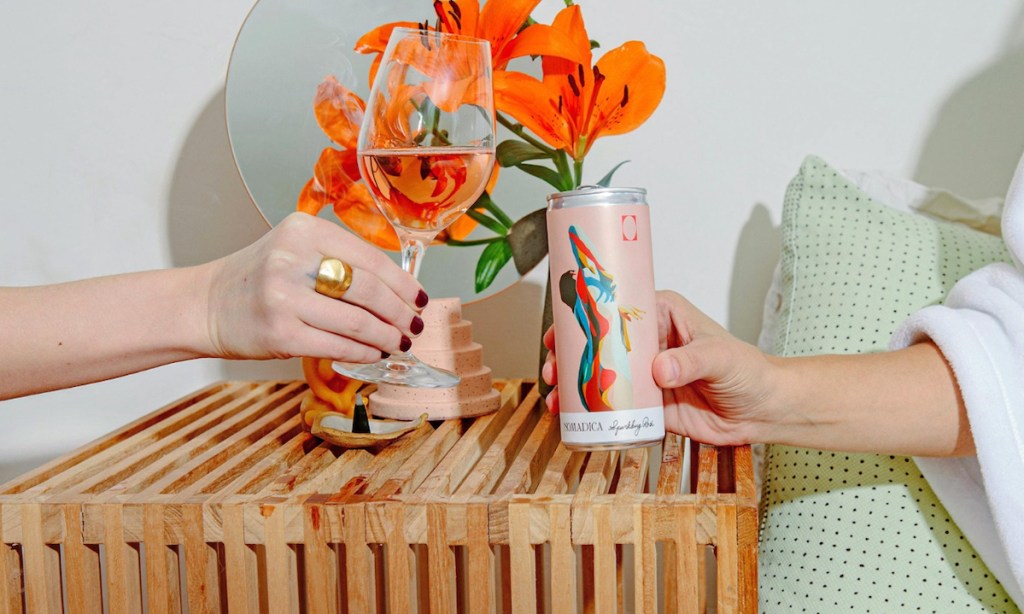 This artistic wine offers a generous serving in each can which is crafted sustainably from the farming methods to the packing. In fact, their cans are 400x lighter than glass bottles which reduces emissions from shipping by up to 80%! They also only work with vineyards boasting responsible farming practices, and winemakers who engage in low intervention winemaking with no chemical manipulation.
By partnering with artists from around the world, you truly have an experience awaiting you until the very last drop! More importantly, Nomadica made our best keto, low-carb wine list because every can has zero sugar!
Here are the most popular low-carb keto wines you can scoop up from Nomadica: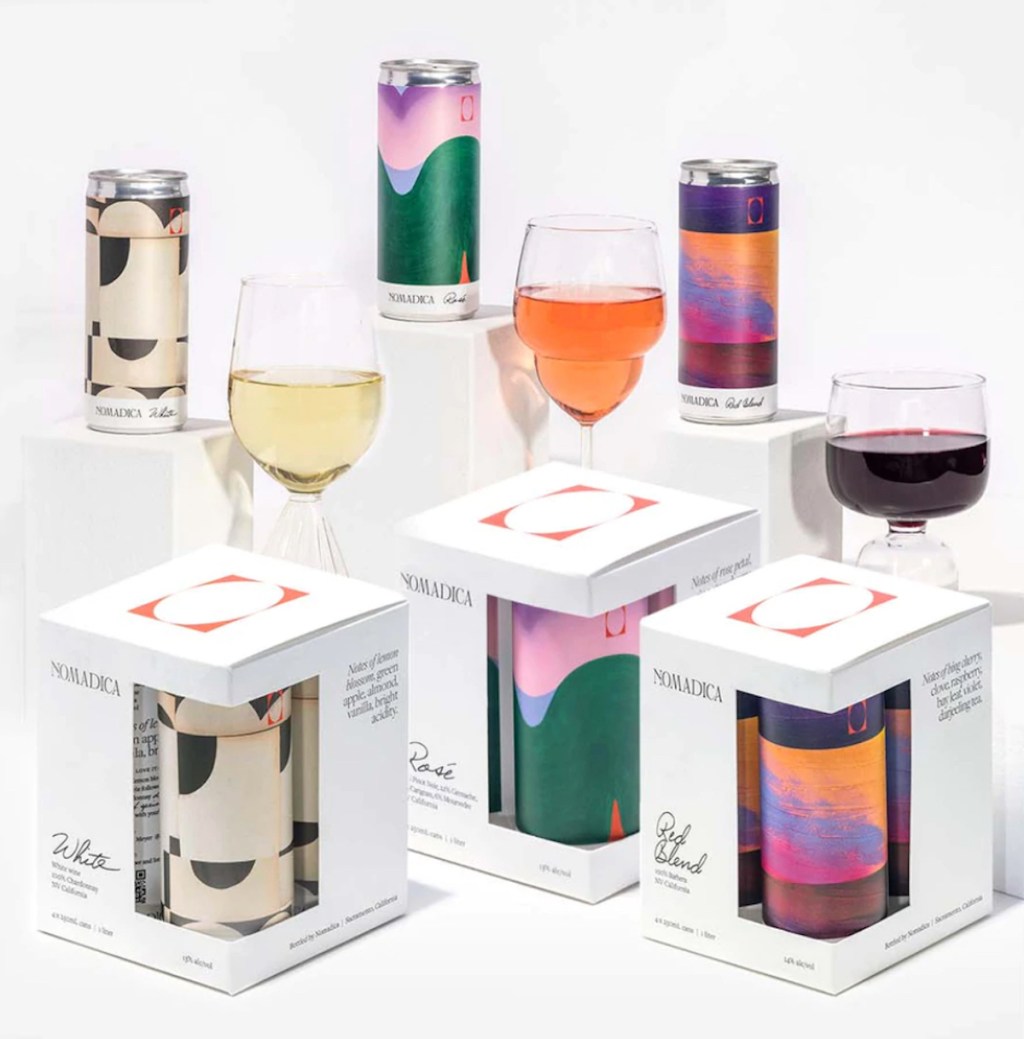 ---
These cocktails are delicious and are totally keto-friendly!