8 Top Keto Sodas & Sparkling Waters to Try – All the Flavor Without the Carbs or Sugar!
These keto sodas & sparkling waters are as satisfying as the real deal without the unhealthy ingredients.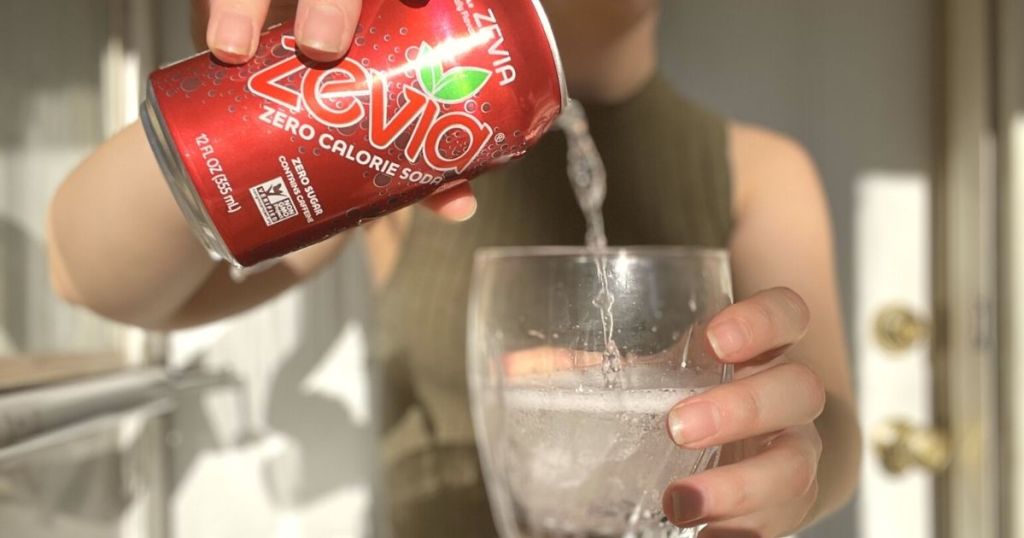 Wondering if you can drink diet soda on keto, and which sugar-free drinks are worth the splurge?
It's no secret that regular old soda isn't the healthiest since almost all the popular brands are loaded with sugars and artificial flavors.
And to make it even more of a bummer, those drinks are pretty addictive! They're especially hard to give up if you're used to drinking caffeinated sodas throughout the day. And let's be honest, they're just delicious & nothing hits the spot quite like an ice-cold can of Coke on a hot day.
Unfortunately, regular soda simply doesn't fit into my diet anymore.
Even if I enjoyed one in the past as a special treat, having even half of one soda now would kick me right out of ketosis and undo a lot of the hard work I've put into staying consistent. 😔
If you really miss your sodas, you can still technically enjoy the diet versions of your favorites since those are sugar-free (think Coke Zero, Diet Pepsi, Mountain Dew Zero Sugar, etc.). However, since they often contain less-than-desirable artificial sweeteners like aspartame, sucralose, and maltitol, they're not the best choice and should probably be limited to special occasions.
There's a little silver lining though, thank goodness! 🙌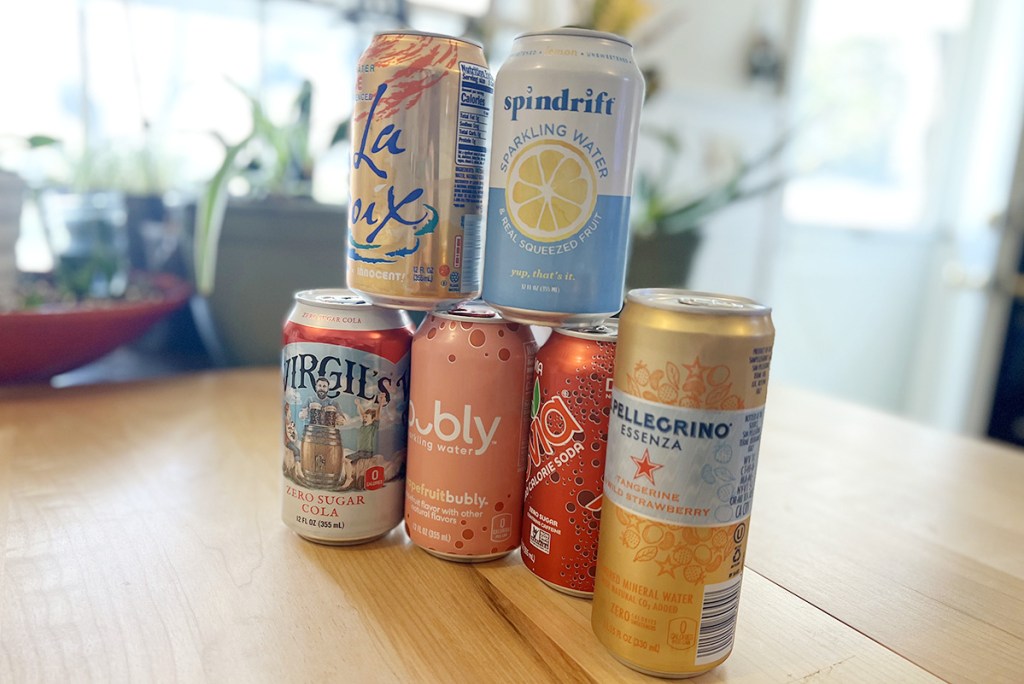 Even if soda's off the menu, there are plenty of soft drinks that contain no sugar, no carbs, and are made with healthy (or at least healthy-ish 😆) ingredients.
While I thought all the drinks I tried at least earned a "pretty good" rating, there were some that satisfied the fizzy cravings more than others!
---
From best to worst, here's what I thought of each keto soda I tried:
---
9.5/10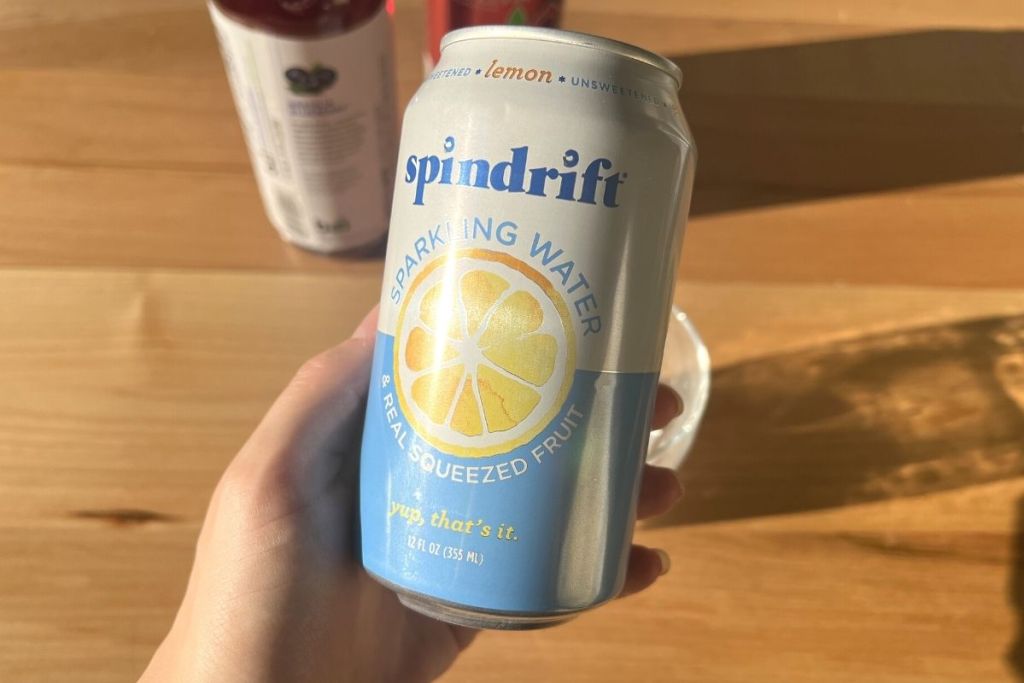 This was good. Really good. Like, suspiciously good, if I'm being honest.
I tried the Spindrift Lemon flavor since it had 0g sugar (and some of their other flavors did have a gram or two), and I did not expect to like it as much as I did! It tastes slightly sweet, but they don't even add any artificial sweeteners–it's literally just carbonated water and lemon juice.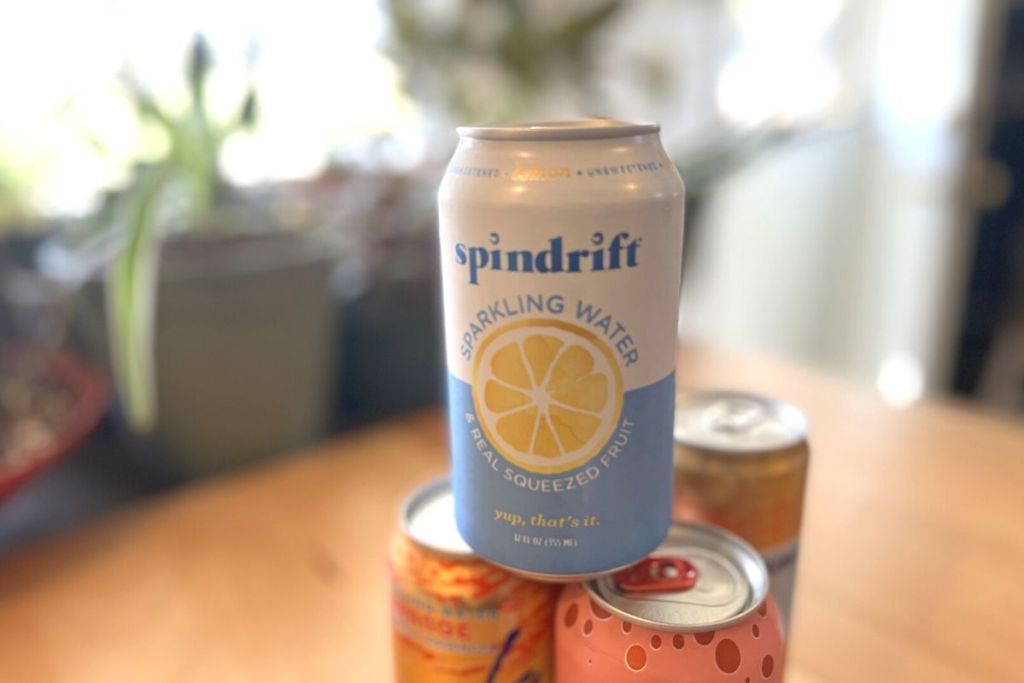 And that's not to say it tastes sweet like lemonade, because it's definitely not sugary at all. It's just a really light, refreshing sparkling water that's perfect on a hot day & just sweet enough to squash my cravings.
This gets the highest rating for both flavor & nutrition!
---
2. Virgil's Zero-Sugar Cola was a solid dupe for Coke.
9 / 10
If you're looking for a Diet Coke replica without the aspartame, Virgil's Cola is the one! They had some really yummy flavors, but I went with the classic cola and was not disappointed. 🙌 Even better, they use an erythritol + monk fruit blend to sweeten their sodas, so I didn't feel any uncomfortable bloat like I would with diet drinks.
I ranked Spindrift's Lemon sparkling water above this one based on my own preference for sour flavors over sweet 😋, but if you're looking for a drink that's the closest to real soda, I'd say go with Virgil's!
---
8.5/10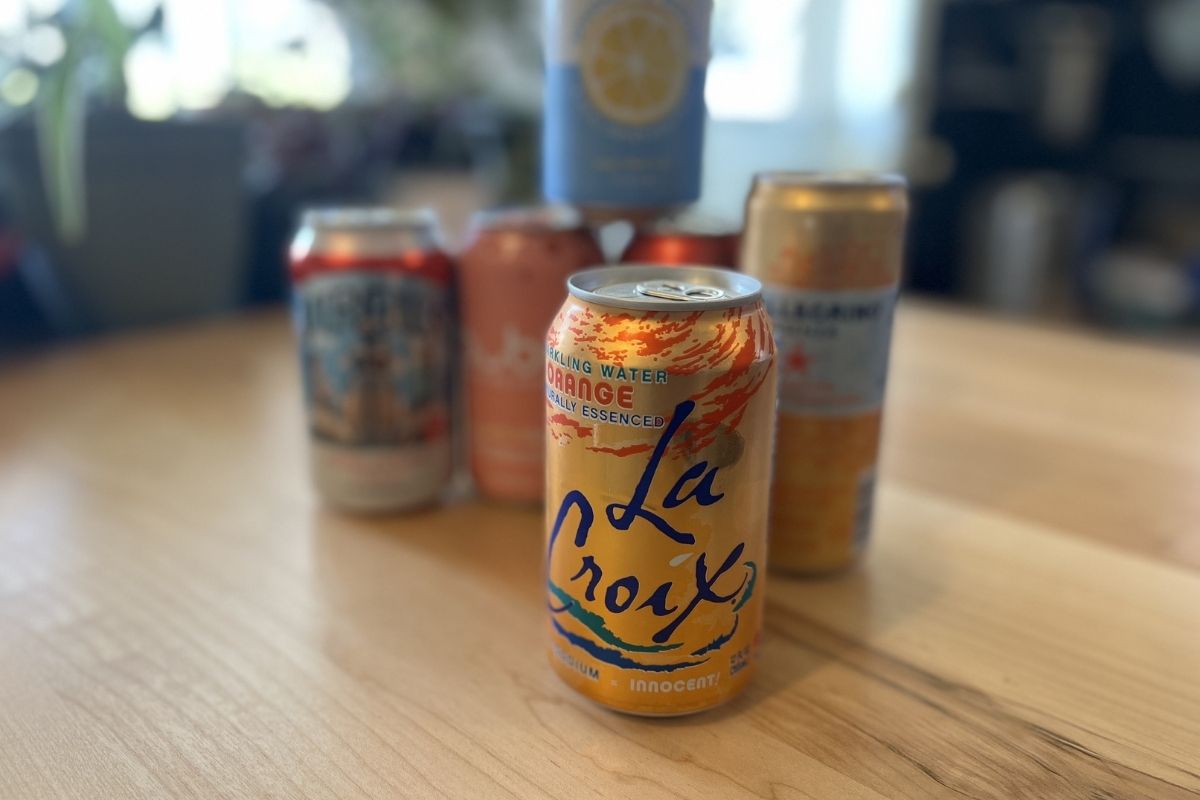 I suppose there's a reason LaCroix is so popular—the drinks really are the gold standard of sugar-free sparkling waters. While I liked Spindrift's take on citrusy drinks just a little more, this flavor was a close second! Since it looked like other folks online liked the citrus flavors the best, I went with the orange for this taste test.
I thought the orange flavor really stood out & this would be so good with some fresh or frozen strawberries added in to mix up the flavor. 😋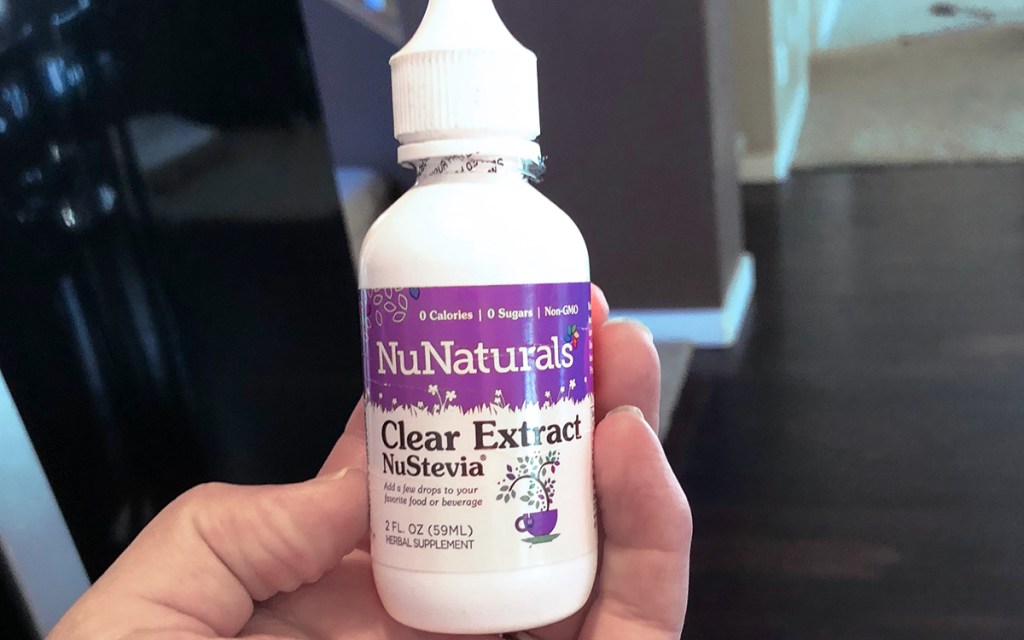 If you like more of a sweet drink, just add a few drops of liquid stevia to sparkling water and you've got yourself a keto soda!
---
4. Zevia is another good alternative to "real" soda.
7.5/10
I tried the Dr. Zevia flavor because Dr. Pepper was one of the few sodas that I really craved before starting keto.
While this was good, I was a little bummed after tasting it. It's definitely more "Dr. Pepper-inspired" than it is a true keto soda dupe. I could taste hints of the spicy flavor I miss so much, and maybe I set myself up for disappointment by trying a flavor I had such high hopes for. 😅
Still, I liked it enough that I'll try the other flavors & recommend it to others. I heard the grape flavor is awesome! Plus, this is pretty close to actual soda so if sparkling water just isn't cutting it, I'd recommend Zevia for sure.
---
5. San Pellegrino's Tangerine & Wild Strawberry flavor was okay, but I liked the others more.
6/10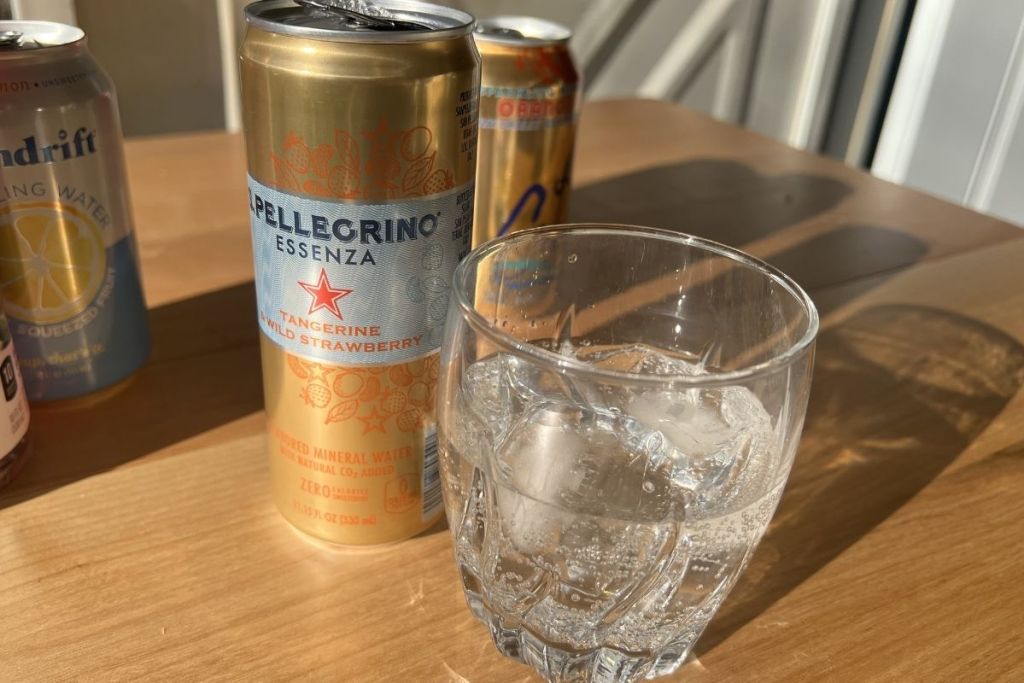 This may be controversial since San Pellegrino is so popular, but I didn't love their zero sugar Tangerine and Strawberry Essenza drink. 😔
It was just "okay" to me. I didn't get a ton of tangerine flavor, and basically, all I noticed was a hint of strawberry. If someone offered me one, I wouldn't turn it away, but I also wouldn't go out of my way to buy it again.
When compared to sodas like Spindrift which pack a lot of flavor with minimal ingredients, I'll be skipping over this option on my shopping trips.
---
6. bubly Grapefruit Sparkling Water has potential, but I didn't like it by itself.
5/10
I really wanted to love this keto soda since grapefruit is one of my favorite flavors ever, but I didn't even get a tiny hint of grapefruit flavor. What a downer!
I feel pretty much the same way about my Bubly taste test that I do about San Pellegrino. I wouldn't turn it away, but I wouldn't seek it out, either.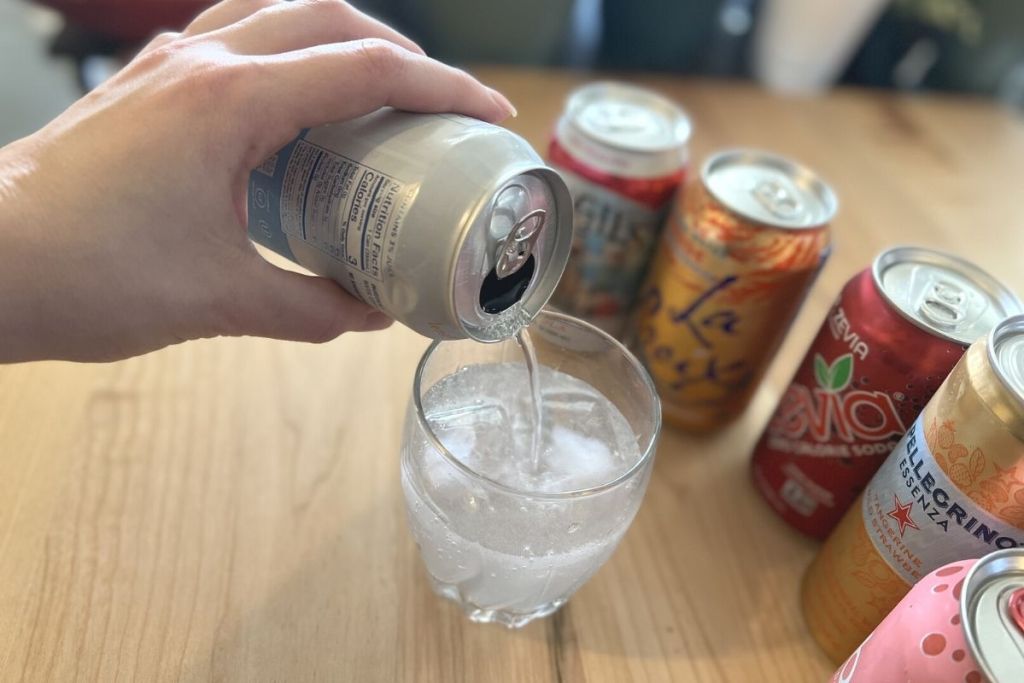 However, I do think both the Bubly and San Pellegrino drinks would taste really good if used alongside other ingredients!
You could easily blend them up into slushies with some frozen berries (like these White Claw Slushies), and I think they would be so good and refreshing like that!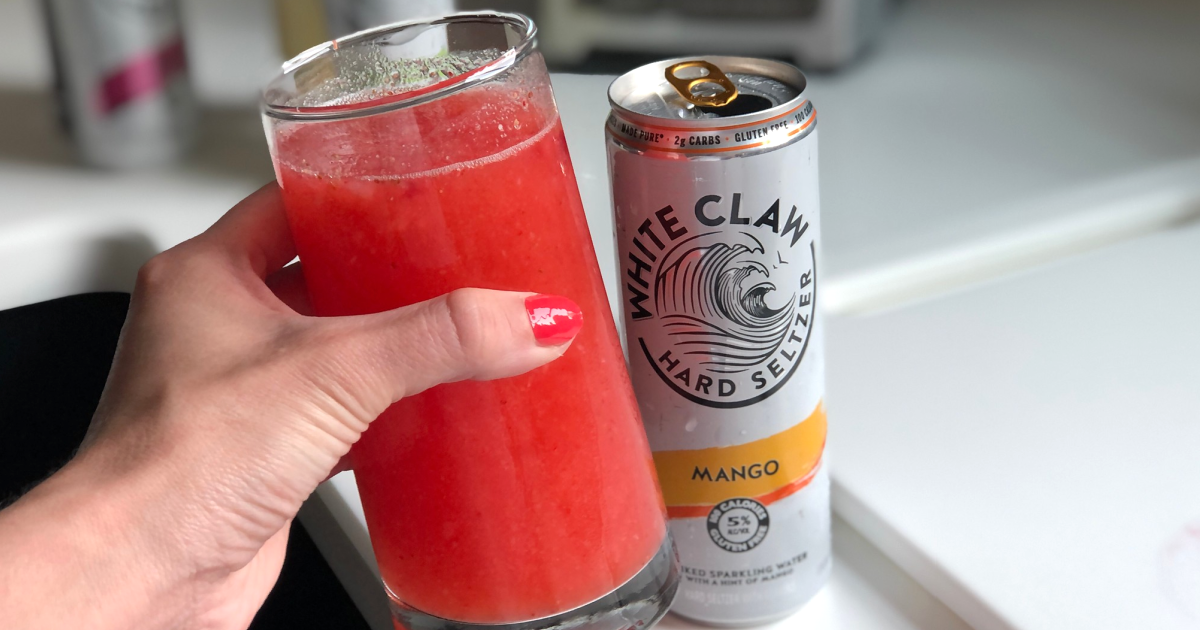 You could also try the Stevia hack I mentioned earlier. However, when tried by themselves, they get a "meh" rating from me.
---
Lastly, we do have two honorable mentions, starting with Bai Bubbles!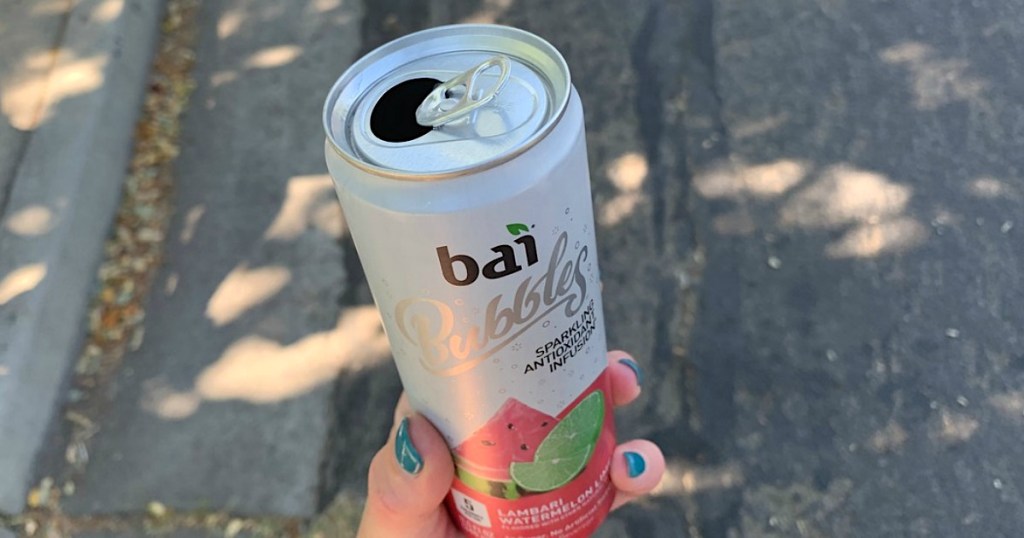 Bai Bubbles is Collin's favorite keto soda swap and comes in delicious fruity flavors, but unfortunately, it's also getting a little harder to find. Some flavors have also been discontinued or may be more expensive than expected.
Still, it's one of the most refreshing keto sparkling drinks out there, so definitely try all the flavors if you happen to see them around!
---
And my Hip teammate Emily likes Olipop!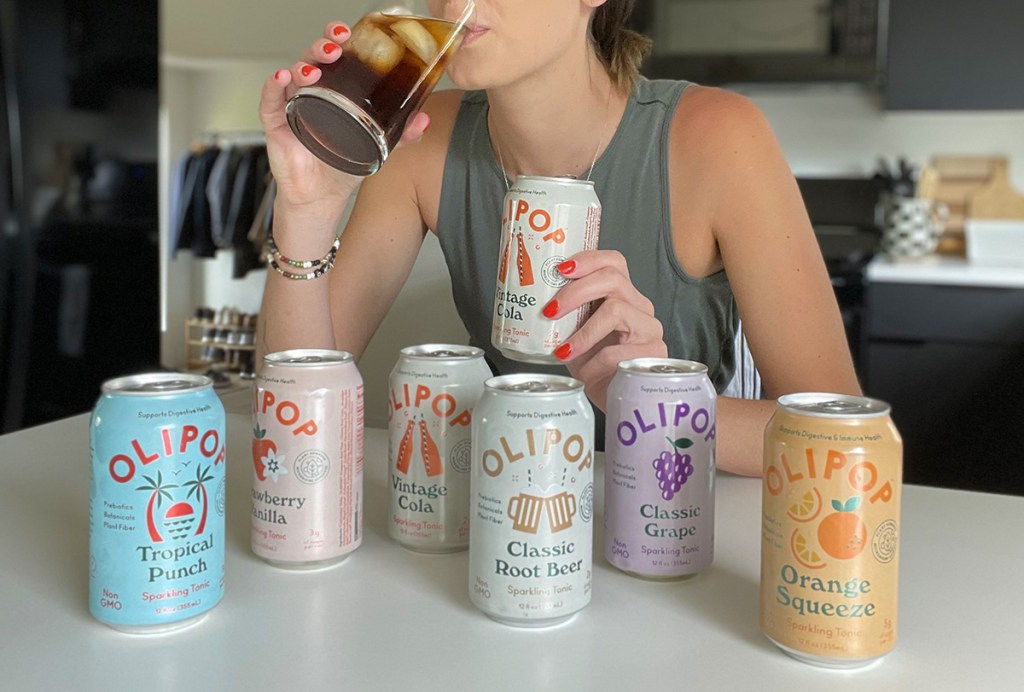 Like many of us, avoiding sugary drinks is at the forefront of Emily's mind. While she's a big fan of lightly flavored seltzer waters, Olipop's full flavor sodas really surprised her! She did feel the traditional soda flavors, like Root Beer and Cola, fell a little short in the flavor department (similar to what I experienced with Virgil's), but they could be sweetened up with some liquid stevia to really give it that authentic taste.
That said, she really liked the Orange and Grape flavors and said they totally delivered that fruity flavor, but in a way that didn't leave her mouth and teeth feeling like they were coated in sugar! However, the price is pretty steep so these are more of a "special occasion" treat vs an everyday drink.
---
Looking for a refreshing and sweet treat? Our Keto Strawberry Pie is a summer staple!