Looking for a Satisfying Keto Snack? People's Choice Beef Jerky Has You Covered!
Nice to meat you, People's Choice Beef Jerky! 🥩
We love beef jerky here at Hip2Keto because it's the perfect on-the-go low-carb snack. It's portable, so it won't melt or go bad in your purse or gym bag if you stash it there for weeks at a time. It's mess-free, so it won't leave crumbs all over your car. And best of all, it's a really satisfying, energizing, high-protein snack!
When it comes to jerky, anyone eating keto should definitely proceed with caution because not every meat treat is created equal. Many types of jerky contain carbohydrates, gluten, added sugars, preservatives, and other unpronounceable ingredients that we'd rather not ingest.
---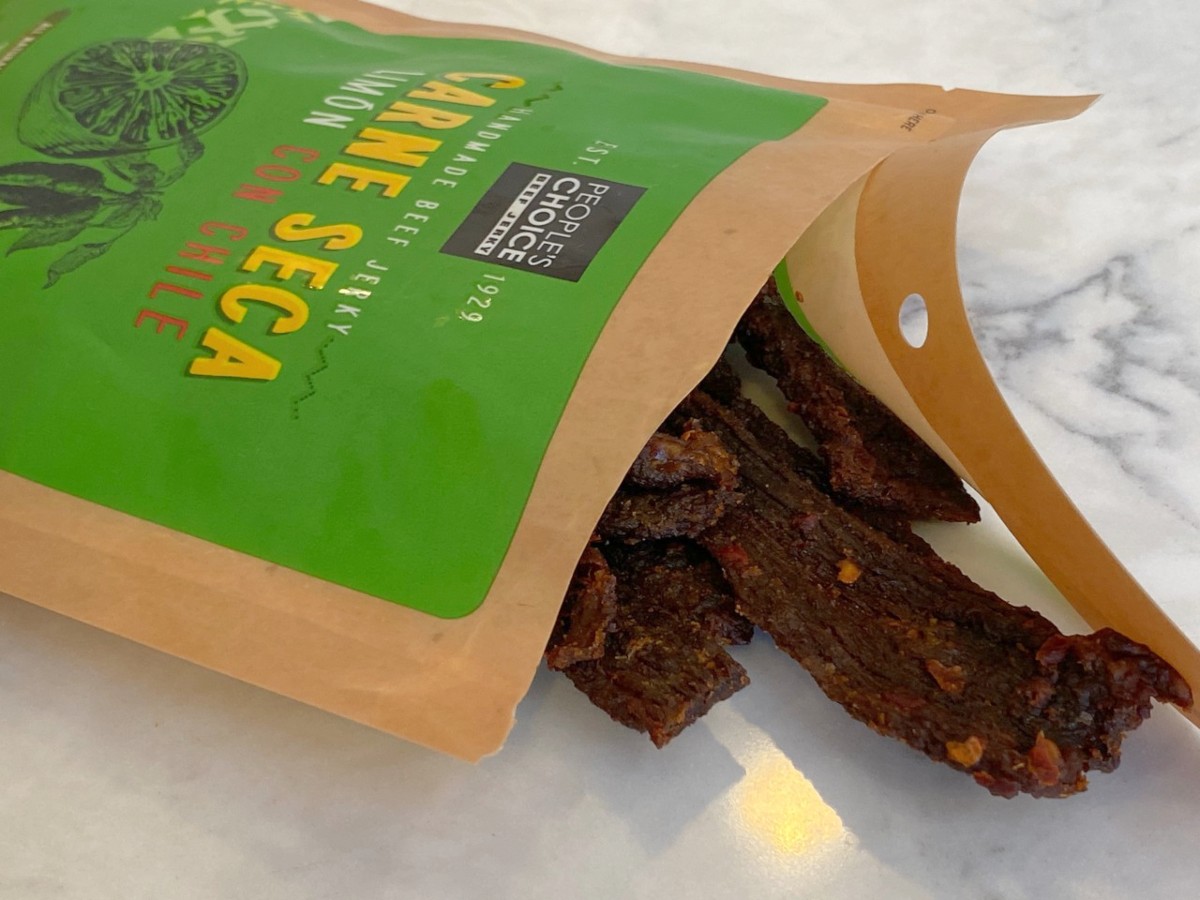 So when we heard that People's Choice Beef Jerky is handmade, keto-friendly, gluten-free, low-to-zero sugar, and low-to-zero carb, we were really eager to give it a try. Being new to People's Choice, we got the Health Nut Keto Jerky Box so we could try a lot of their keto-friendly products all at once.
---
The Health Nut Keto Jerky Box comes with a sampling of products from the Old Fashioned line, the Carne Seca line, and the Beef Sticks line of People's Choice products. Each box contains one of the following, for a total of six bags:
---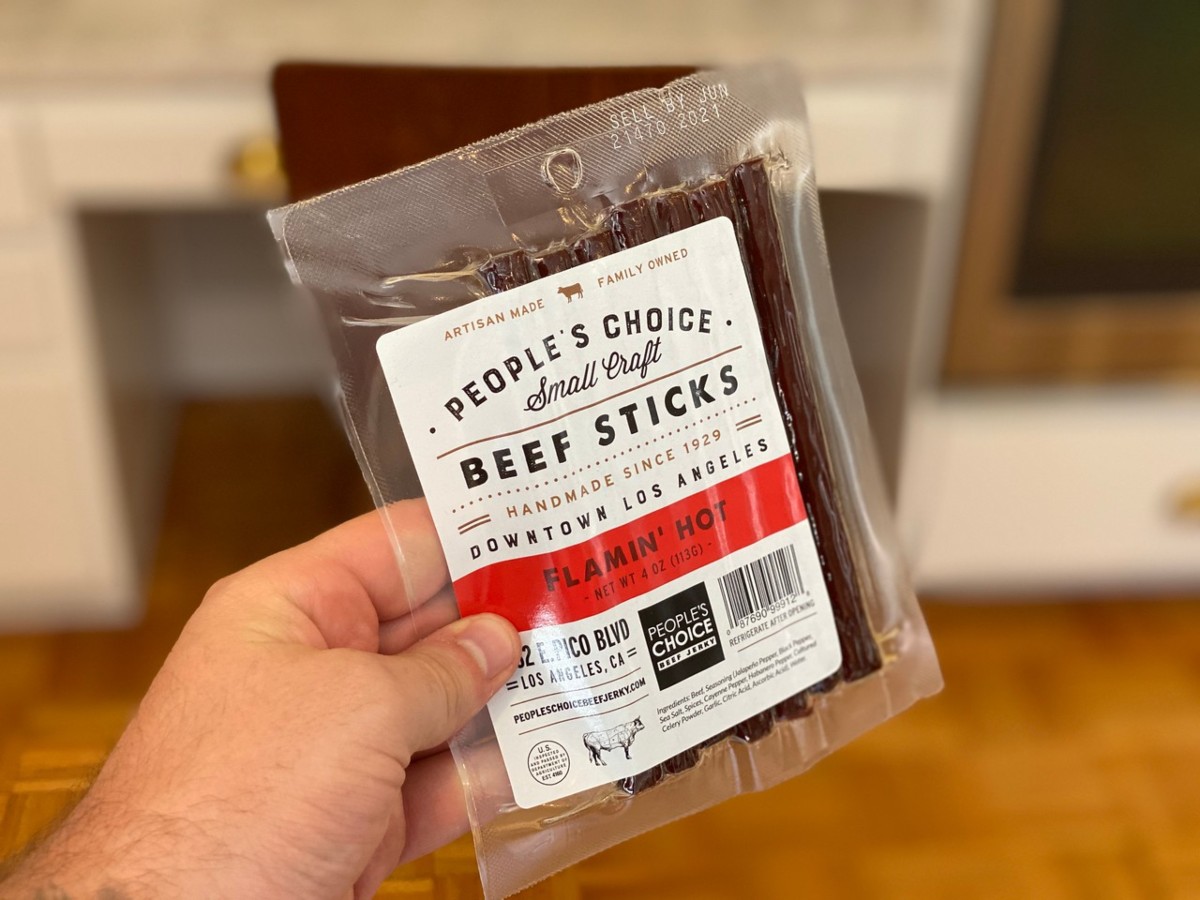 Here's what Stetson had to say about the People's Choice Beef Jerky he sampled:
"This is seriously some of the best beef jerky I've ever had, and I am not kidding. A word of caution though: Peoples Choice isn't messing around when they say "flamin' hot." Even though the Flamin' Hot Beef Sticks were really hot, I could NOT stop eating them. They are SO good."
We love that People's Choice beef jerky is all-natural, minimally processed, and free from artificial ingredients and preservatives. They're the perfect snack for anyone eating keto, as they're made from real food (we could easily read every word of the ingredients!) and they have a good blend of macronutrients for anyone trying to maintain ketosis.
---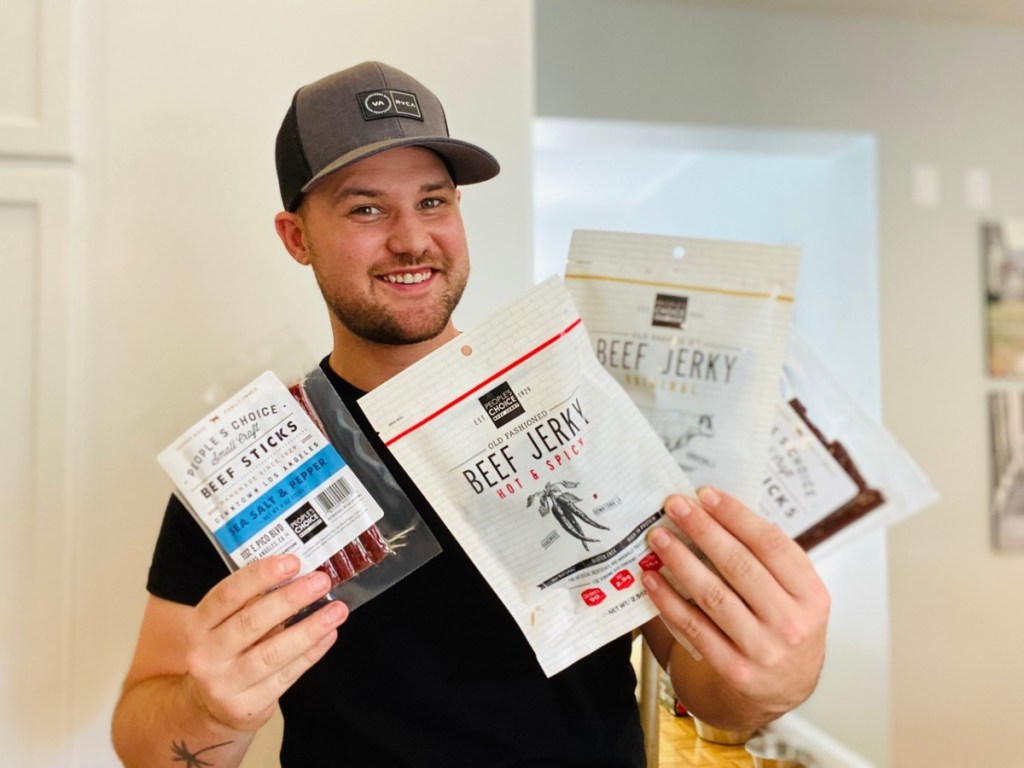 The People's Choice Health Nut Box would make a great gift for anyone in your life that's eating keto or low-carb, or anyone just trying to live a healthier lifestyle. It's priced at $36 as a one-time purchase, or you can set up a recurring order to save 5% and pay just $34.20.
Note that shipping is a $5 flat rate on all standard orders under $85. Free standard shipping is included on all orders of $85 or more.
---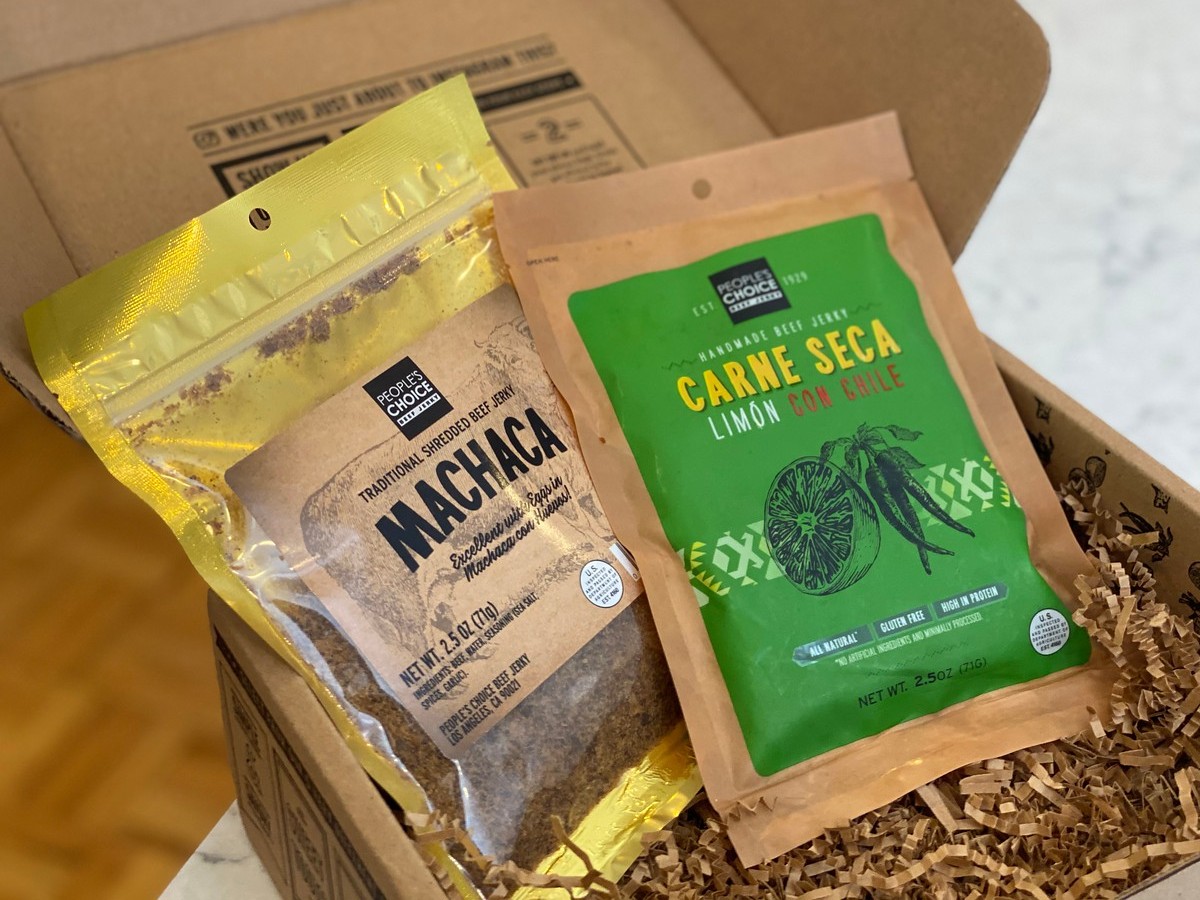 People's Choice also sells their jerky in snack packs for $6 each so you can put together your own sampler of individually packaged snacks, or treat everyone in your family to their favorite flavor. From mild to sweet to spicy, there's jerky for everyone!
In addition to the keto-friendly offerings from People's Choice, they sell other curated Jerky Boxes and Jerky Grams too. While they're not all keto-friendly, these items would make a great gift or care package for the other jerky-lovers in your life. These gifts start at $8, so no matter what you're celebrating, you can afford to say it with meat!
---
Everything on the People's Choice website can be ordered as a one-time purchase, or you can sign-up to receive a monthly shipment and save 5%.
You can get a free bag of jerky (a $6 value) with your first order when you sign up for VIP access to perks and rewards. Just head on over here and enter your email or phone number to get started!