10 Keto Cooking Kitchen Gadgets Under $25 (That You'll Actually Use!)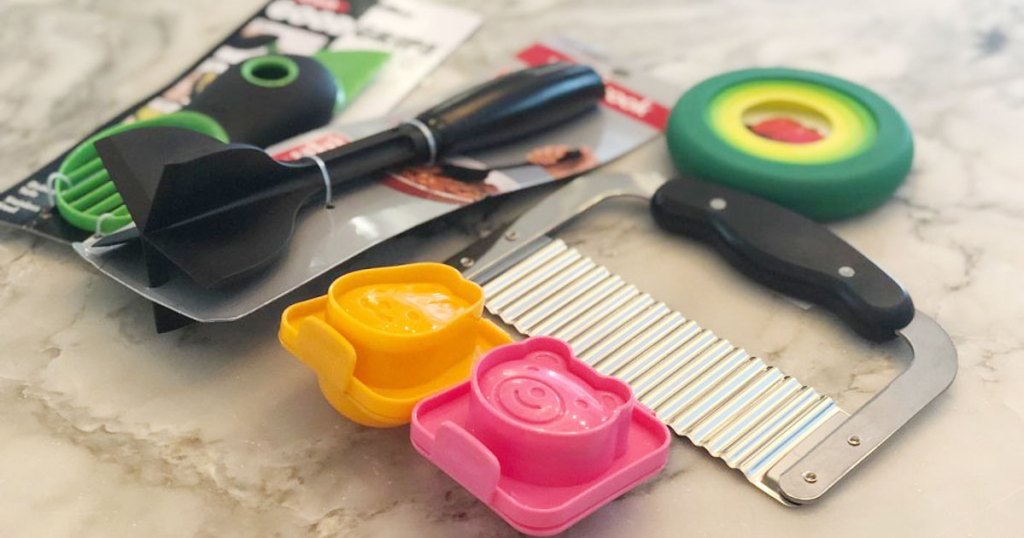 Calling all low-carb fans and keto kitchenistas!
Are you following a keto or low-carb diet? If so, you might be wondering about our favorite keto cooking kitchen gadgets that are actually useful for low-carbers. Keep reading!
These items are available on Amazon, are rated 4-stars or higher, and have legit reviews. In addition, they are all under $25! Sweet!
---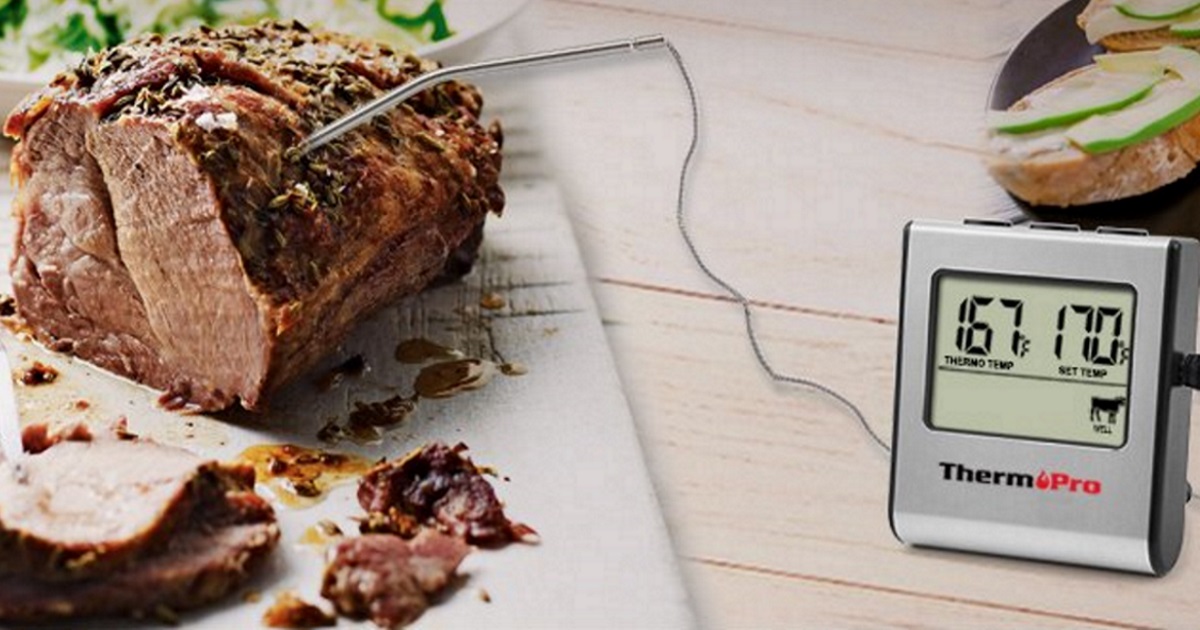 You can't afford food poisoning. This handy meat thermometer has a 30″ long steel mesh cable so you can connect the thermometer to the base, outside of the oven.
Just be careful: Use a potholder when you remove the steel thermometer end. It gets HOT.
Why I love it:
Versatility means this thermometer works for the oven, smoker, and stove-top.
Programmable alert with both USDA preset temperatures (or you can set the temperature manually).
Super accurate to within 1° (±1.8°F/1°C).
---
This egg cooker offers no-fail results. Just add water with the included measuring cup, put eggs in the egg holder, plug in, and in just a few minutes, you've got boiled eggs. Pretty egg-citing, right?
Why I love it:
Versatility means I can make 6 hard, medium, or soft boiled, poached, or scrambled eggs.
Accessories include a poaching tray, measuring cup, omelet tray, and 6 egg boiling tray.
Dishwasher safe so I can top-rack wash all non-electric parts.
---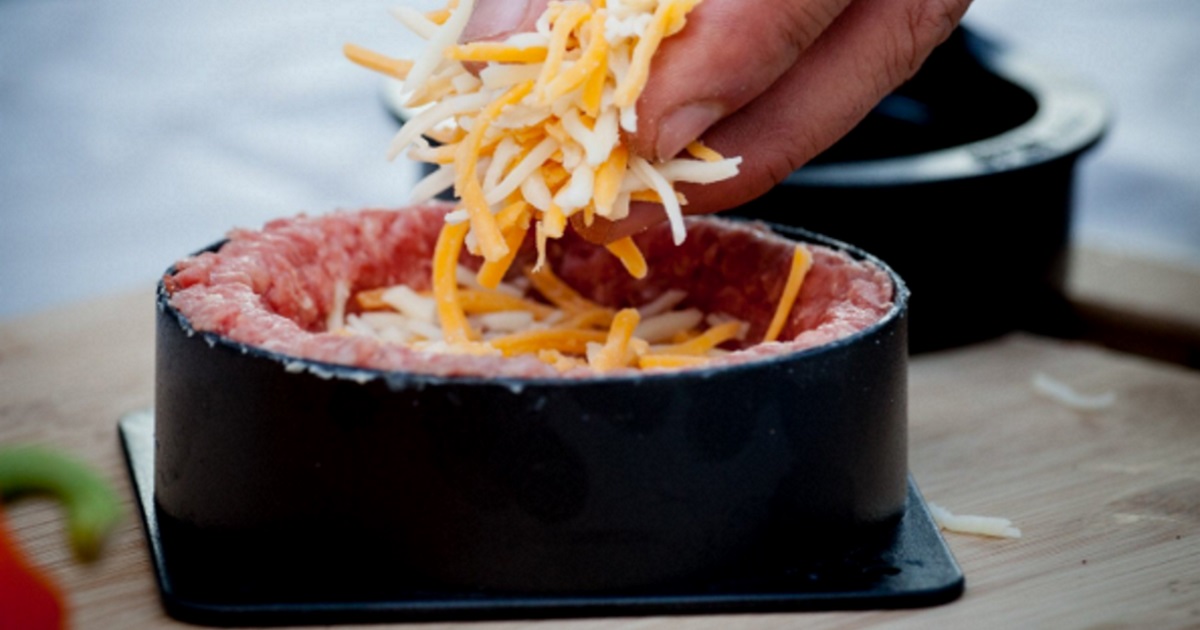 Stuffed burgers are pretty much my favorite. I also prefer uniform patties that don't fall apart on the grill! This product is pretty much a no-brainer, especially with picky kids who expect perfectly round burgers. *shakes fist at Red Robin*
Why I love it:
Versatility means I can make stuffed burgers, crab cakes, and sausage patties.
Adjustable so I can make patties from in various sizes.
Quality construction made of heavy-duty cast aluminum or durable aluminum.
---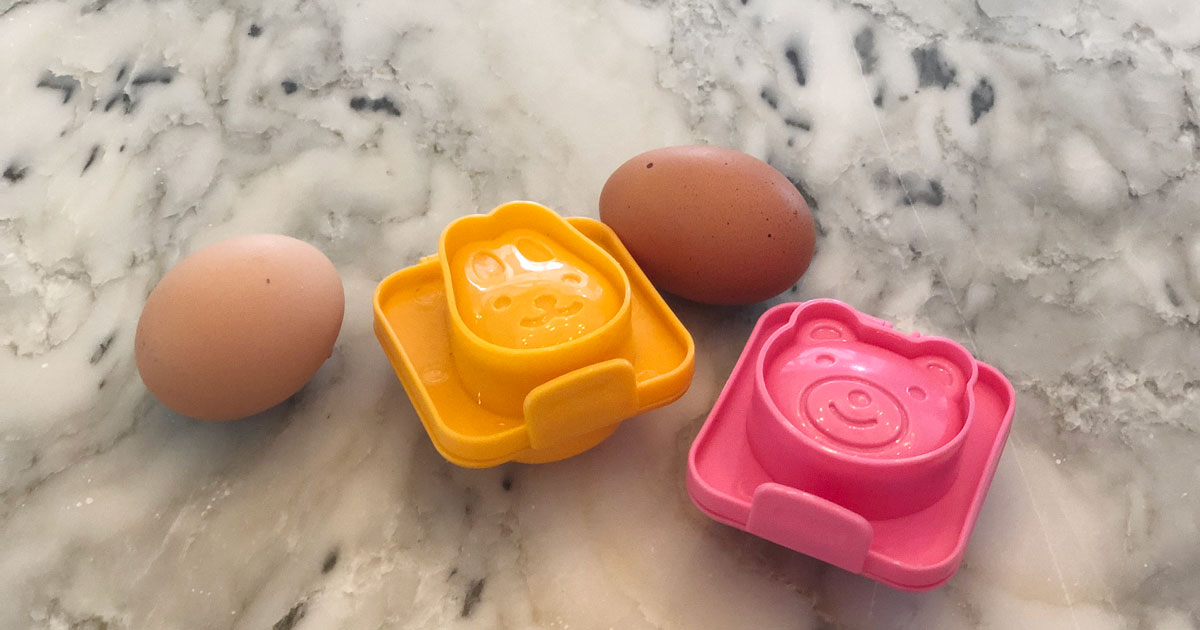 I'm an admitted bento and cute food addict. If it has a face, I'll eat it – and the same goes for hard-boiled eggs. These molds make super cute animal impressions, but I've also seen everything from Hello Kitty to stars. Make sure you buy large or jumbo-sized eggs for the best results.
Why I love these:
It's simple! Just put a hot, shelled, hard-boiled egg in the mold, close, and place into cold water for 10 minutes.
It's easy to use. It measures 3 by 3 inches, just right for little hands.
It's easy to clean. I've put mine in the top rack of my dishwasher, but you can hand wash these as well.
---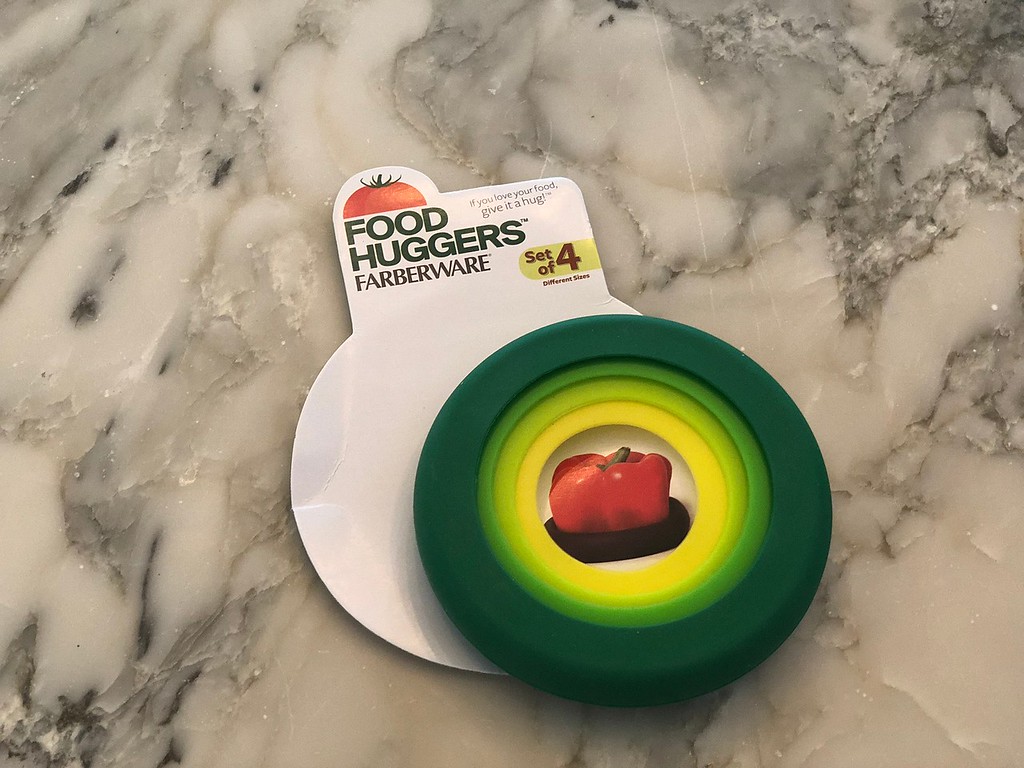 I don't know about you, but I like storing open cans and cut veggies without wasting plastic wrap. I also like how these food savers hug (aww, hugs) open jars (and even sliced lemons)!

Why I love these:
Versatility means they fit perfectly on lemons, onions, tomatoes, cucumbers, open cans, jars, and more.
Low-maintenance and no worry, since they're dishwasher safe and BPA-free silicon.
---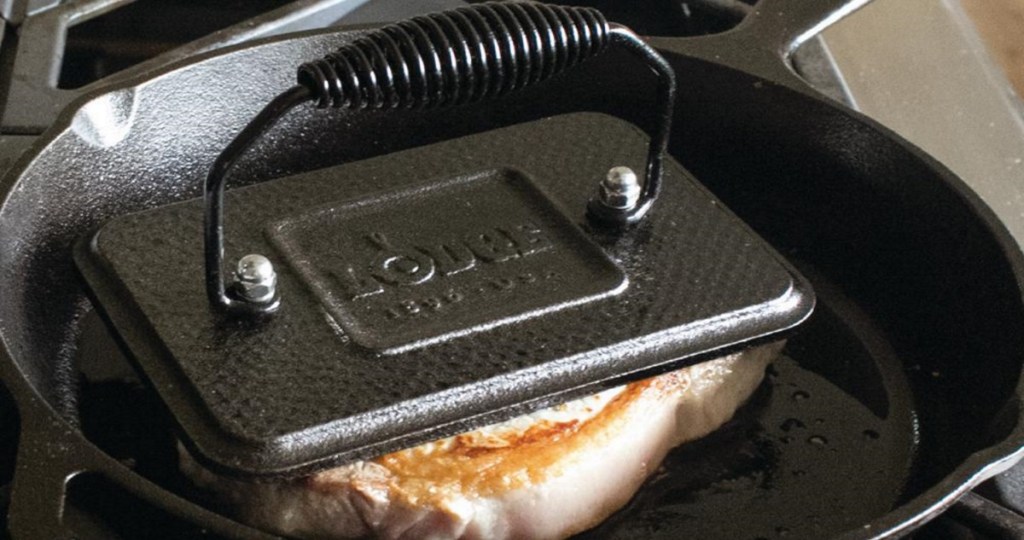 This. JUST THIS. If I had to marry a gadget, I'd probably say I Do to this press. Sound dramatic? This press helps sausages cook uniformly, burgers stay flat, and it helps keep chicken breasts uniform and flat.
Tip: Wrap the bottom surface of the press with aluminum foil and you'll clean it much less often.
Why I love it:
Preseasoned with vegetable oil so it's ready for immediate use.
User-friendly with a heavy-duty cast-iron base and "cool grip" spiral handle
Cleans easily (handwash only)
Easy to store at only 6-3/4 by 4-1/2 inches
---
Does bacon grease ever land in your eyeball? I present to you the grease splatter screen! Made from stainless steel and extra fine mesh to protect you from hot oil, it's also rustproof, dishwasher safe, and easy to store.
Why I love it:
Versatile because the 13″ diameter means it fits most pots, skillets, and pans.
Multipurpose so you can also use it as a strainer, steamer, and a cooling rack.
Convenient since the plastic handle helps protect your hands from burns.
---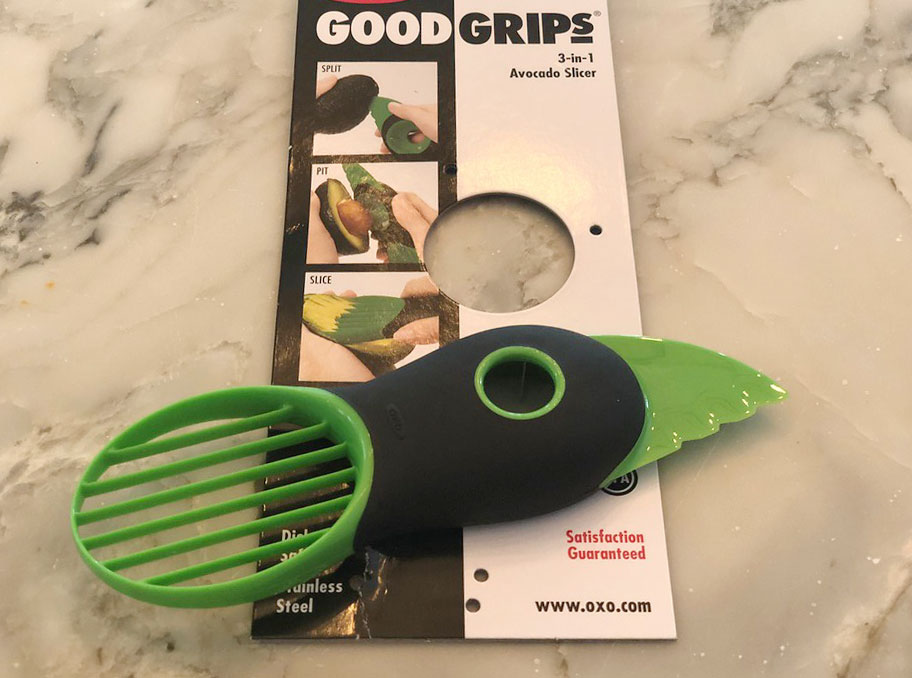 I never knew avocados required a special tool before I actually began eating them. That said, the price of this non-slip grip avocado slicer saves me a lot of frustration and money I would otherwise put into store-bought guacamole.
Why I love it:
Versatile since this all-in-one tool splits, pits, and slices avocados.
Simple because the stainless steel pitter removes the pit with one quick twist.
Easy to clean top-rack dishwasher safe.
---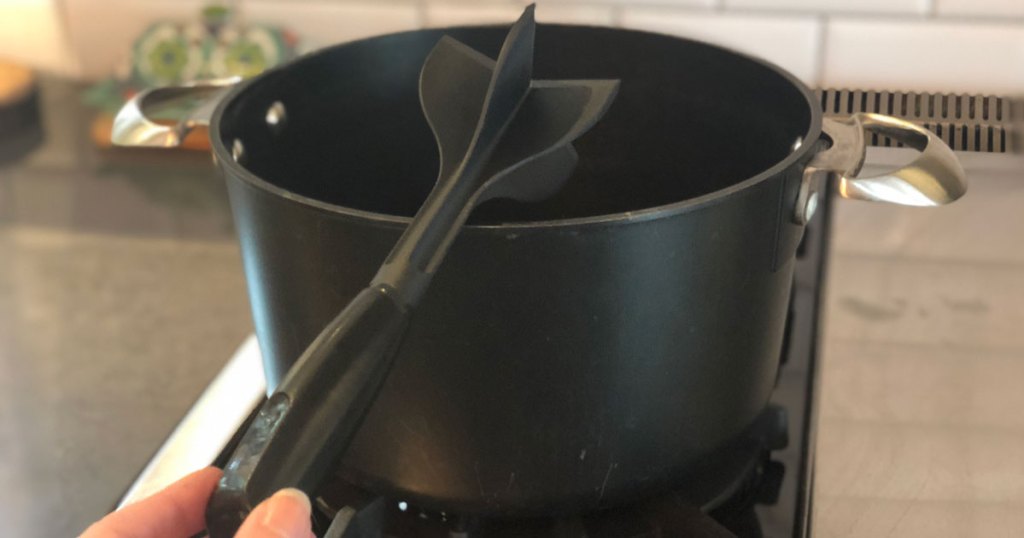 Cooking chopped ground meat in the skillet is a mess. I don't know about you, but when I use a spatula, I end up flipping my meat all over the place. Not okay. This gadget works great and is a team favorite!
Why I love it:
Versatility thanks to the 5 blade design which can chop and stir ground meat.
Even cooking due to evenly chopped foods distributed in the pan.
Quality nylon head is heat safe to 400 degrees and is safe to use on non-stick surfaces.
---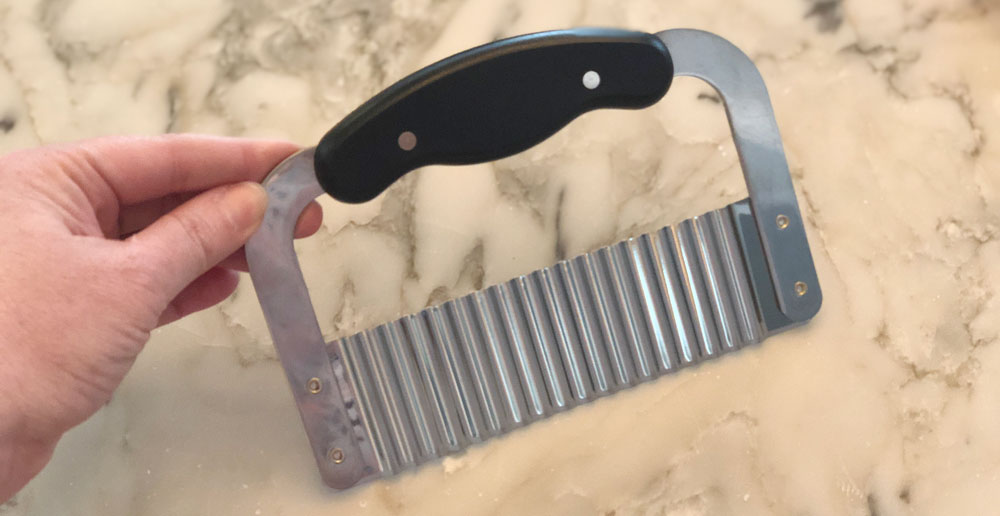 Tired of nicking your fingers on a mandolin? This crinkle cutter makes fun, healthy snacks, sliced salad toppings, or prepped stir-fry ingredients in a snap. We love this for slicing cheese!
Why I love it:
Versatility since this can chop veggies and egg salad, cut fruit, and make wavy edges on low-carb pasta.
Durable sharp steel blade is sturdy and long-lasting for effortless slicing.
Easy to clean in warm, soapy water for simple cleanup.
---