20 Useful Keto Kitchen Gadgets Our Team Loves!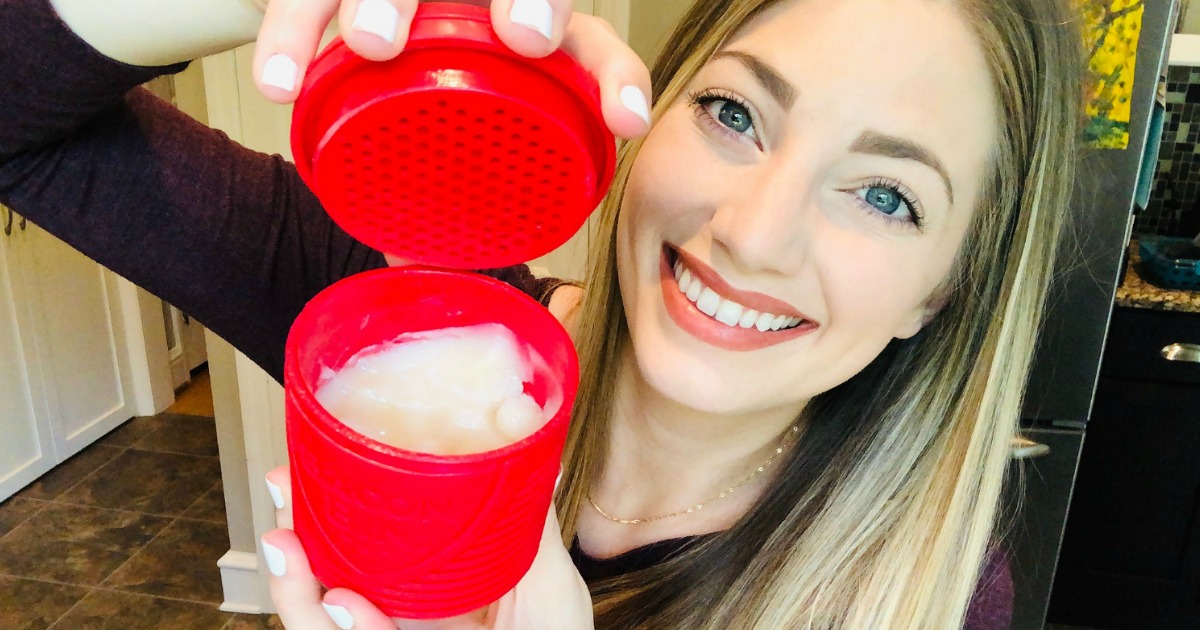 Keto kitchen gadgets make the low-carb life so much easier!
If you're following a keto or low-carb diet, with a few of the right kitchen tools, you can simplify cooking and speed up prep time so you can enjoy your healthy food without the hassle.
All of these keto kitchen gadget items below are available on Amazon, rated 4-stars or higher, and have legit reviews. In addition, they are all under $30! Sweet!
---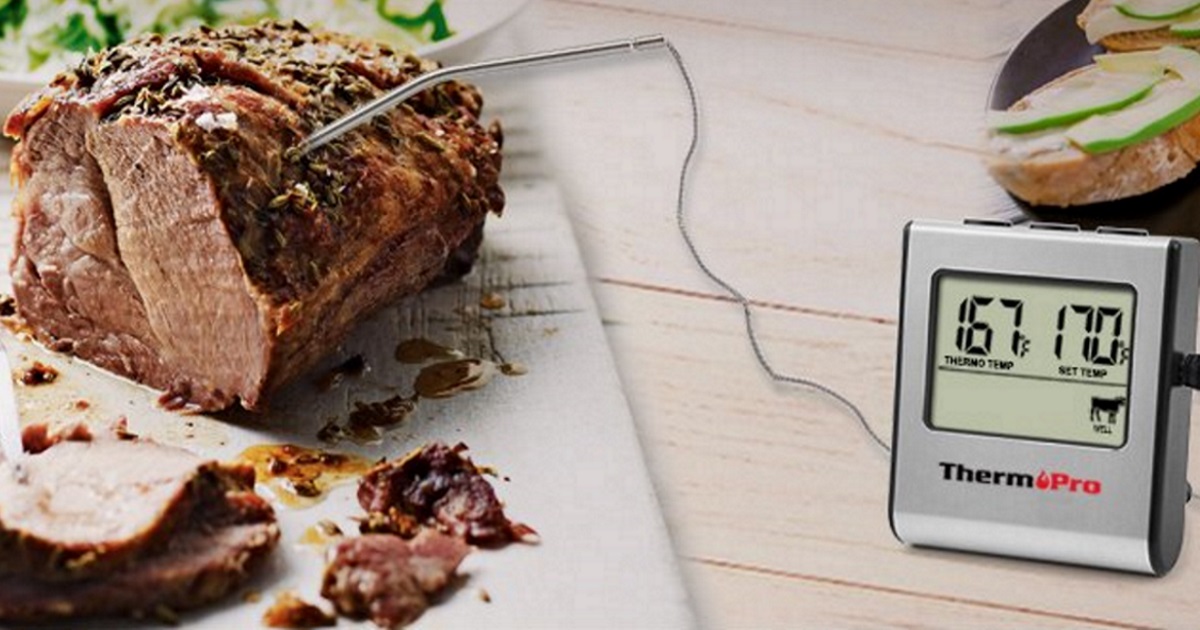 You can't afford food poisoning. This handy meat thermometer has a 30″ long steel mesh cable so you can connect the thermometer to the base, outside of the oven.
Just be careful: Use a potholder when you remove the steel thermometer end. It gets HOT.
Why we love it:
Versatility: This thermometer works for the oven, smoker, and stove-top.
Programmable alert: Provides USDA preset temperatures or you can set the temperature manually.
Accuracy: Gauges temperature down to the closest accurate degree.
---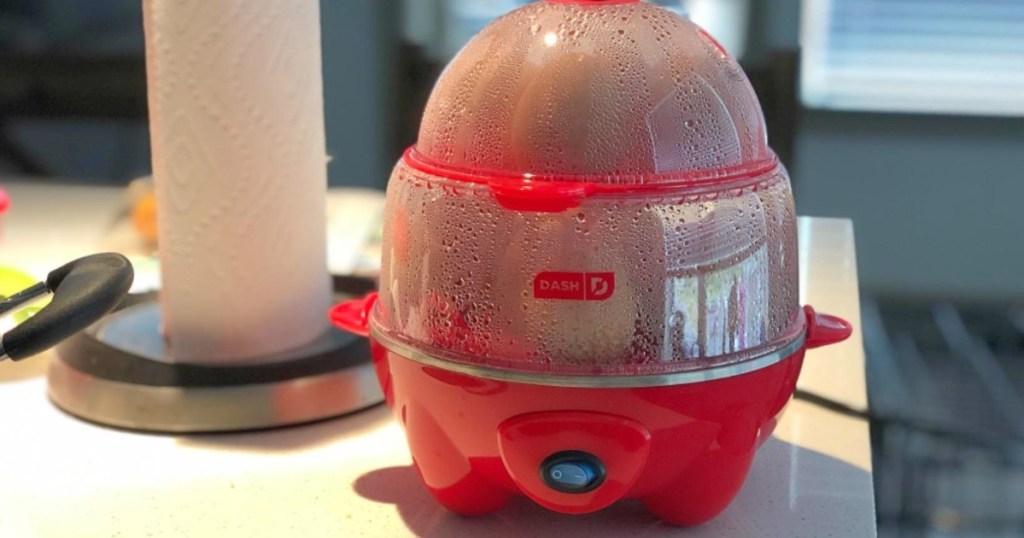 This egg cooker offers no-fail results. Just add water with the included measuring cup, put eggs in the egg holder, plug it in, and in just a few minutes, you've got boiled eggs. Pretty egg-citing, right?
Why we love it:
Versatility: You can make 6 hard, medium, or soft boiled, poached, or scrambled eggs.
Accessories: The set includes a poaching tray, measuring cup, omelet tray, and 6 egg boiling tray.
Dishwasher safe: You can conveniently top-rack wash all non-electric parts.
---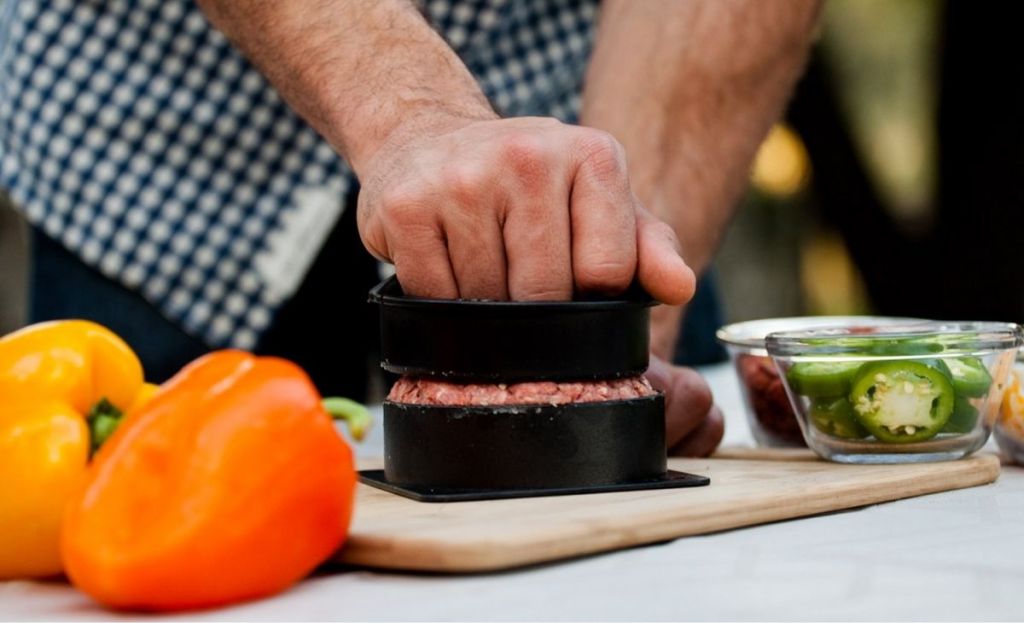 Stuffed burgers are pretty much my favorite. I also prefer uniform patties that don't fall apart on the grill! This product is pretty much a no-brainer, especially with picky kids who expect perfectly round burgers *shakes fist at Red Robin*.
Why we love it:
Versatility: You can make anything from stuffed burgers to crab cakes and sausage patties.
Adjustability: Easily customize the size of your patty.
Quality construction: The press is made of durable, heavy-duty cast aluminum.
---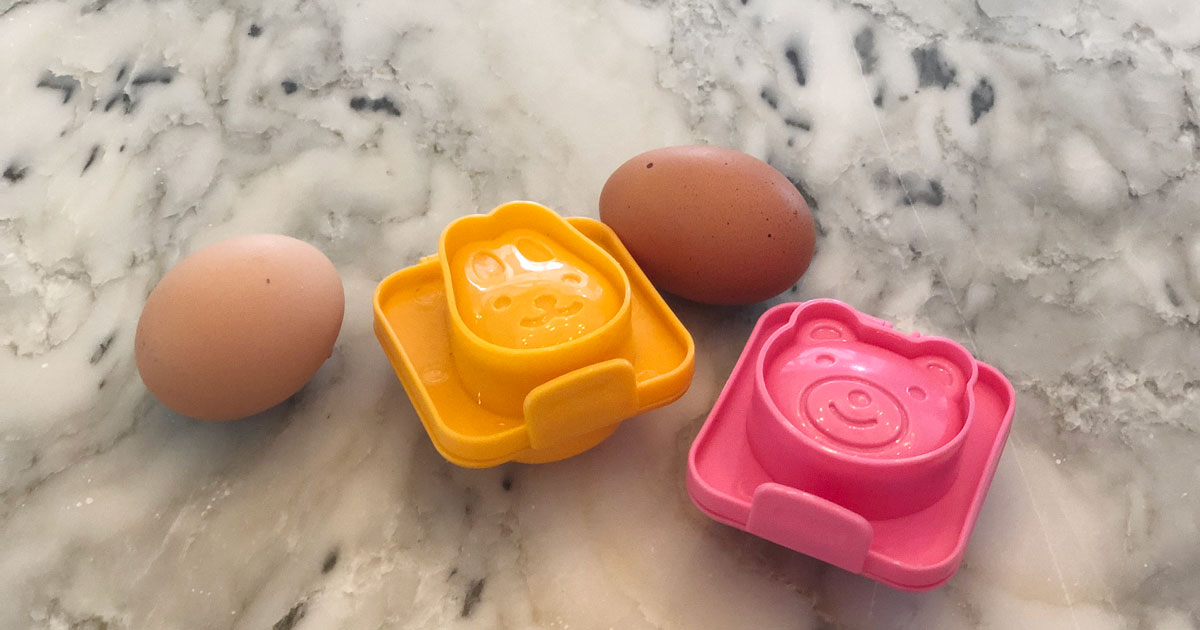 I'm an admitted bento and cute food addict. These molds make super cute animal impressions, but I've also seen everything from Hello Kitty to stars. Make sure you buy large or jumbo-sized eggs for the best results.
Why we love these:
Simplicity: Just put a hot, unshelled, hard-boiled egg in the mold, close, and place into cold water for 10 minutes.
Easy to use: It measures 3 by 3 inches, just right for little hands.
Easy to clean: I've put mine in the top rack of my dishwasher, but you can hand wash these as well.
---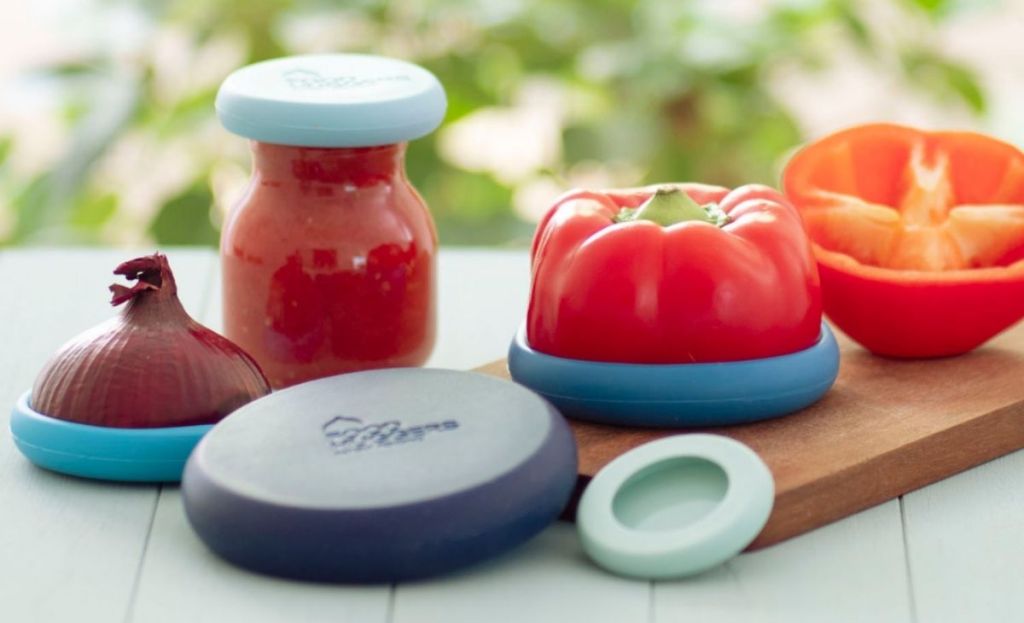 I don't know about you, but I like storing open cans and cut veggies without wasting plastic wrap. I also like how these food savers hug (aww, hugs) open jars (and even sliced lemons)!
Why we love these:
Versatility: They fit perfectly on lemons, onions, tomatoes, cucumbers, open cans, jars, and more.
Low-maintenance: Since they're dishwasher safe and made with BPA-free silicone, they couldn't be easier to clean.
---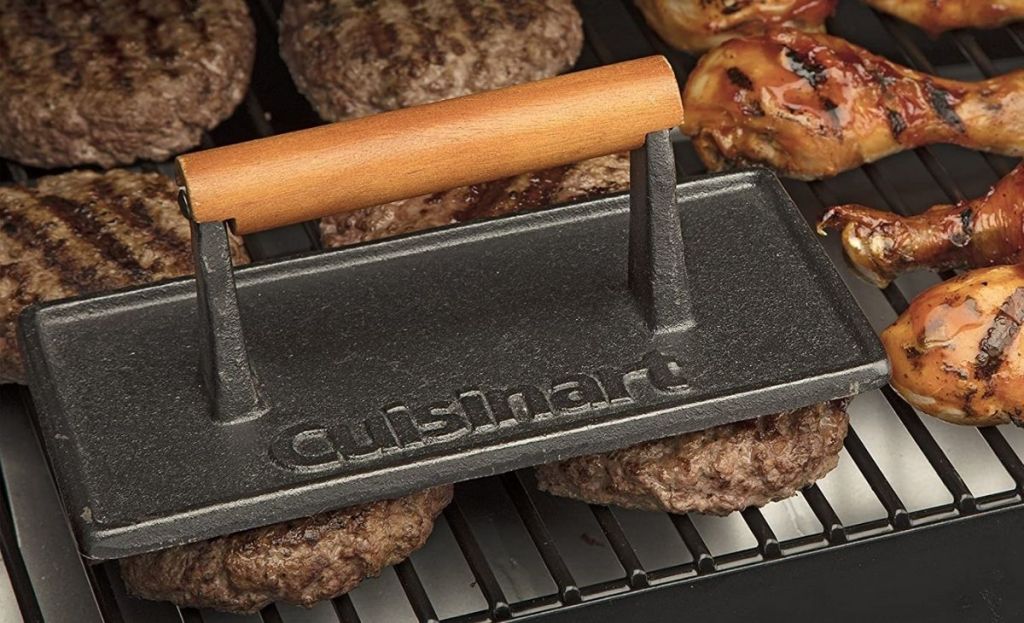 This. JUST THIS. If I had to marry a gadget, I'd probably say I Do to this press. Sound dramatic? This press helps sausages cook uniformly, burgers stay flat, and it helps keep chicken breasts uniform and flat.
Tip: Wrap the bottom surface of the press with aluminum foil and you'll clean it much less often.
Why we love it:
Preseasoned: It's been pre-greased with olive oil so it's ready for immediate use.
User-friendly: It's equipped with a heavy-duty cast-iron base and "cool grip" spiral handle.
Size: Measuring 6-3/4 by 4-1/2 inches, storing your grill press is easy.
---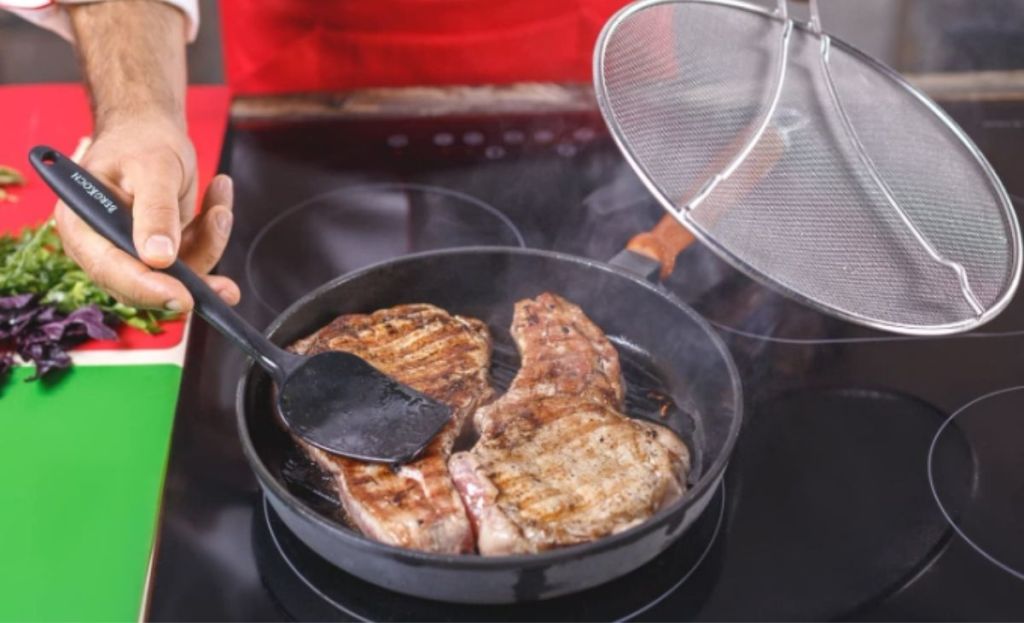 Does bacon grease ever land in your eyeball? I present to you the grease splatter screen! Made from stainless steel and extra fine mesh to protect you from hot oil, it's also rustproof, dishwasher safe, and easy to store.
Why we love it:
Versatility: The 13″ diameter means it fits most pots, skillets, and pans.
Multifunctional: You can also use it as a strainer, steamer, and a cooling rack.
Convenience: The plastic handle helps protect your hands from burns.
---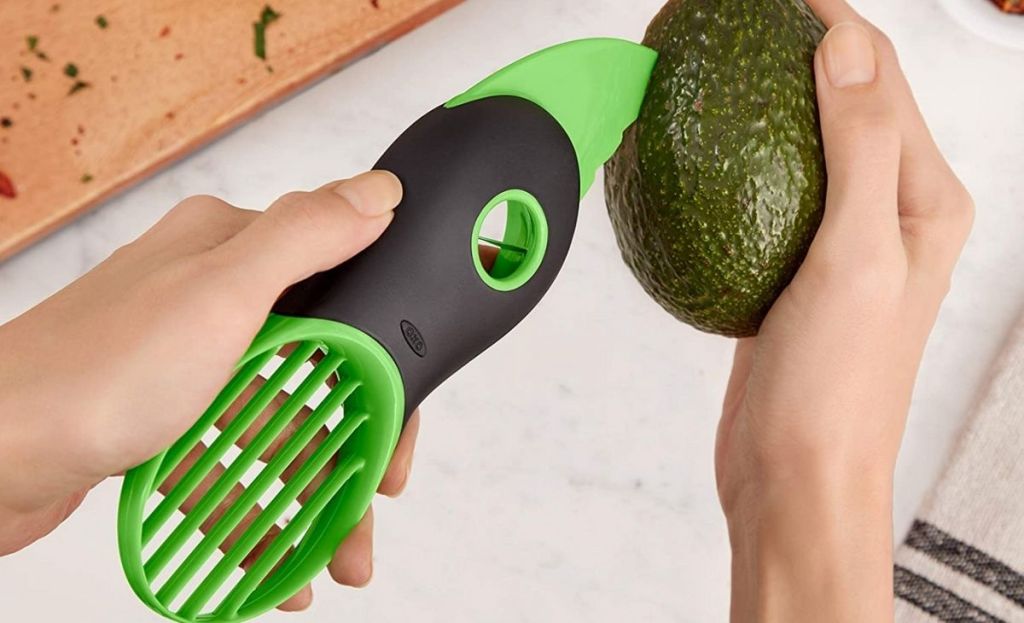 I never knew avocados required a special tool before I actually began eating them. That said, the price of this non-slip grip avocado slicer saves me a lot of frustration and money I would otherwise put into store-bought guacamole.
Why we love it:
Versatility: This all-in-one tool splits, pits, and slices avocados.
Simplicity: The stainless steel pitter removes the pit with one quick twist.
Easy to clean: The nifty gadget is top-rack dishwasher safe.
---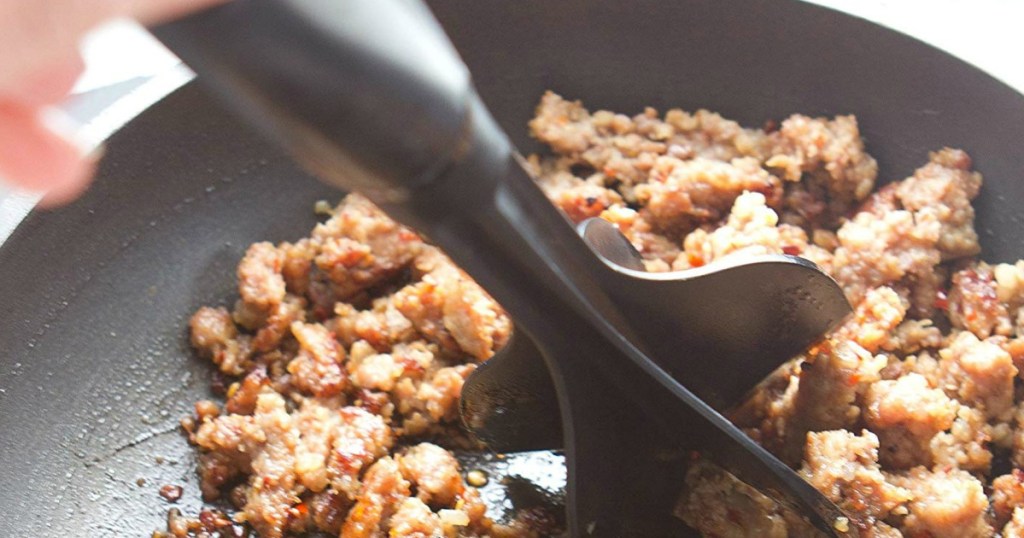 Cooking chopped ground meat in the skillet is a mess. I don't know about you, but when I use a spatula, I end up flipping my meat all over the place. Not okay. This gadget works great and is a team favorite!
Why we love it:
Versatility: Thanks to the 5 blade design, it can chop AND stir ground meat.
Even cooking: The evenly chopped meat guarantees everything will be cooked to perfection.
Quality: The nylon head is heat-safe up to 400 degrees and is safe to use on non-stick surfaces.
---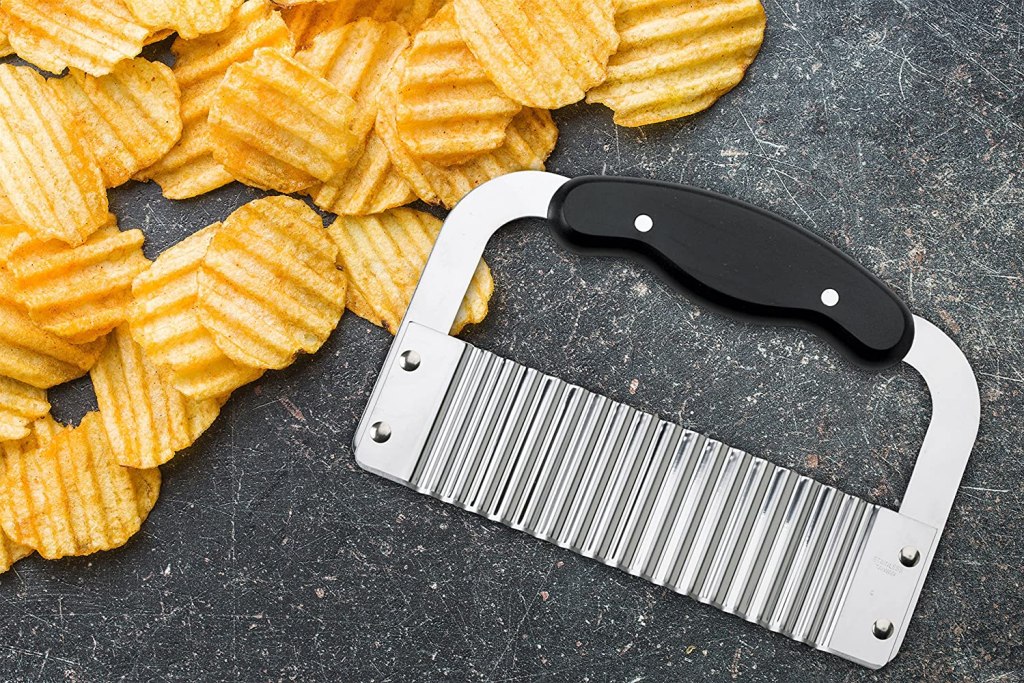 Tired of nicking your fingers on a mandolin? This HIC Wavy Crinkle Cutting Tool makes fun healthy snacks, sliced salad toppings, or prepped stir-fry ingredients in a snap. We also love this for slicing cheese!
Why we love it:
Versatility: It can chop wavy edges onto veggies, cheese, and hardboiled eggs.
Durability: The sharp steel blade is sturdy and long-lasting for effortless slicing.
Easy to clean: Use warm, soapy water for simple cleanup.
---
Bacon grease is GOLD when you're eating low-carb, and this cute little bacon bin makes it easy to safely store it for future use. My hip sidekick, Sara, introduced us to the nifty storage container and it's been one of our favorite keto kitchen gadgets ever since!
Why we love it:
Durability: Since it's made of BPA-free silicone, it can hold temperatures up to 500°F.
Space-saving: It's the perfect size for just about any space in the fridge and it won't take up much room.
User-friendly: Using the bacon bin is simple—just pour the grease in the storage container and place it in the fridge!
---
Zoodles are one of the best low-carb veggies, and if you haven't tried some of our favorite recipes using zucchini noodles, you definitely need to! But first, you'll want to get yourself this handy spiralizer to get the perfect noodle shape.
Why we love it:
Versatility: The spiralizer can be used on so many different veggies.
Convenient: Choose from 5 different blades depending on the "noodle" shape you want and store the extra parts in the blade box that's included. The spiralizer also folds up making it super easy to store in compact spaces.
Stability: This spiralizer stays stable on countertops and has a very strong suction cup.
---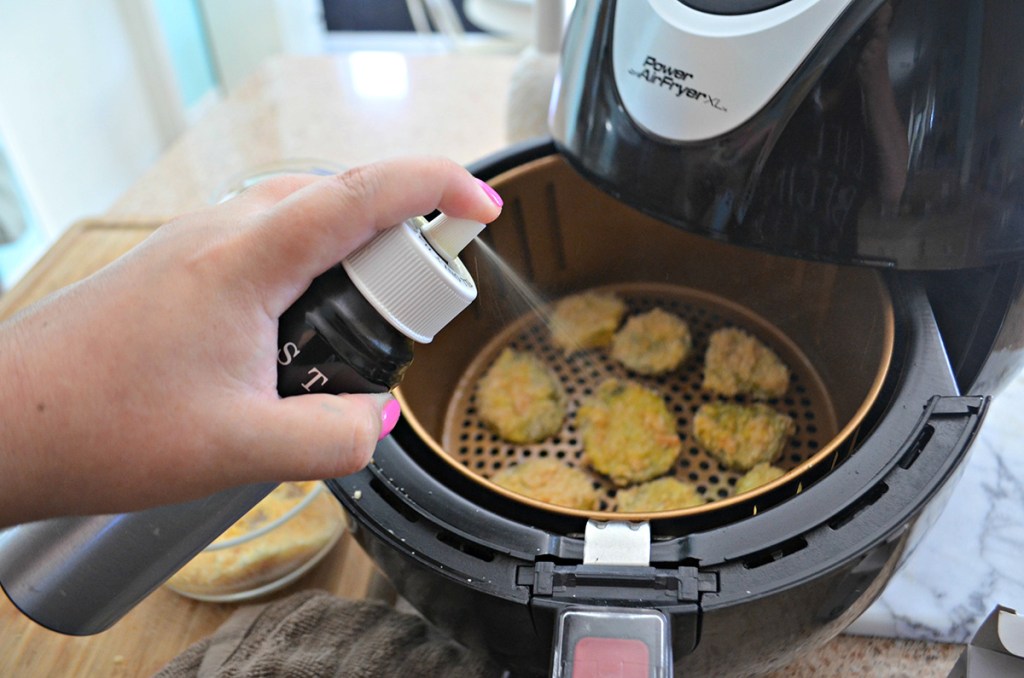 Buying can after can of spritzable olive oil can add up after a while, so I love the idea of a reusable sprayer that you can just refill when it gets low. The pump creates an ultra-fine mist so you can easily control the amount of oil you spray on meats, veggies, and other keto foods.
Why we love it:
Easy to clean: To clean your oil spritzer, just fill the bottle with warm water, add a little soap, pump the cap, spritz, and rinse.
Versatility: The reusable oil sprayer can also be filled with citrus juice, coconut aminos, and other liquids for spritzing on salads and other dishes.
Budget-friendly: You'll save a good chunk of change over time by purchasing less disposable oils.
---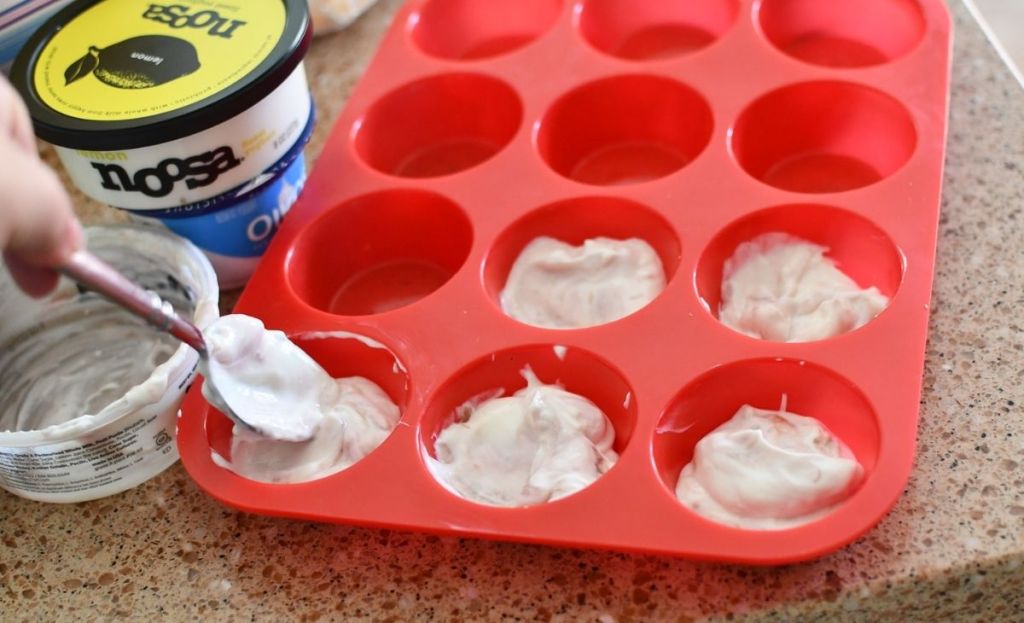 Many of our Hip team members use silicone muffin tins on a regular basis because they're so handy for a variety of recipes and they make meal prepping so much easier! We also love these silicone muffin tins for freezing dairy products and saving things like yogurt and keto whipped cream for later use.
Why we love it:
Functionality: Use your muffin tin for breakfast muffins, keto desserts, or prepping the perfect portions for your weekly meals.
Quality design: With heat resistance up to 446°F, you can trust that this silicone tin will hold up under extreme temperatures. It's also microwave safe!
Easy to clean: Forget soaking and scrubbing because the non-stick material makes it so easy to clean and just as easy to pop your muffins out without leaving behind food residue.
---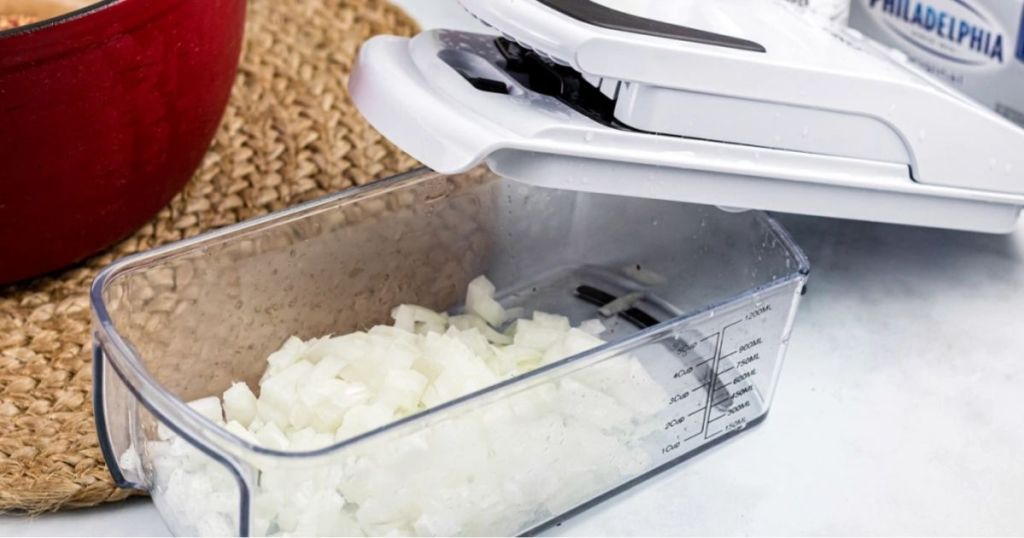 Eating keto means a lot more veggies and a lot less carb-heavy foods, so anything that can help speed up prep time in the kitchen is a game-changer. Our recipe creator, Ashley, uses her veggie chopper nearly every day for meal prep and a variety of our tasty Hip2Keto recipes.
Why we love it:
Convenient: You can save so much time on extra chopping and dicing with this gadget and it even comes with a variety of blade sizes so you can cut smaller and larger pieces.
Quality design: Unlike other vegetable choppers that break over time, this one is sturdy and built to last and the blades are ultra-sharp.
Easy to use: This chopper can cut through just about any fruit or vegetable, without leaving any lingering pieces behind.
---
If you make your own cheese crisps on a frequent basis, it pays to invest in some quality silicone baking mats and this AmazonBasics set is just as durable as its pricier competitors. They can also be used for making fathead dough, keto cookies, and so much more.
Why we love it:
Budget-friendly: You'll save money on parchment paper over time and the AmazonBasics Baking Mats are substantially cheaper than other highly rated brands.
Durability: The silicone material holds up over time and can withstand temperatures up to 480°F.
Nonstick: No extra oil or cooking sprays needed thanks to the silicone material.
---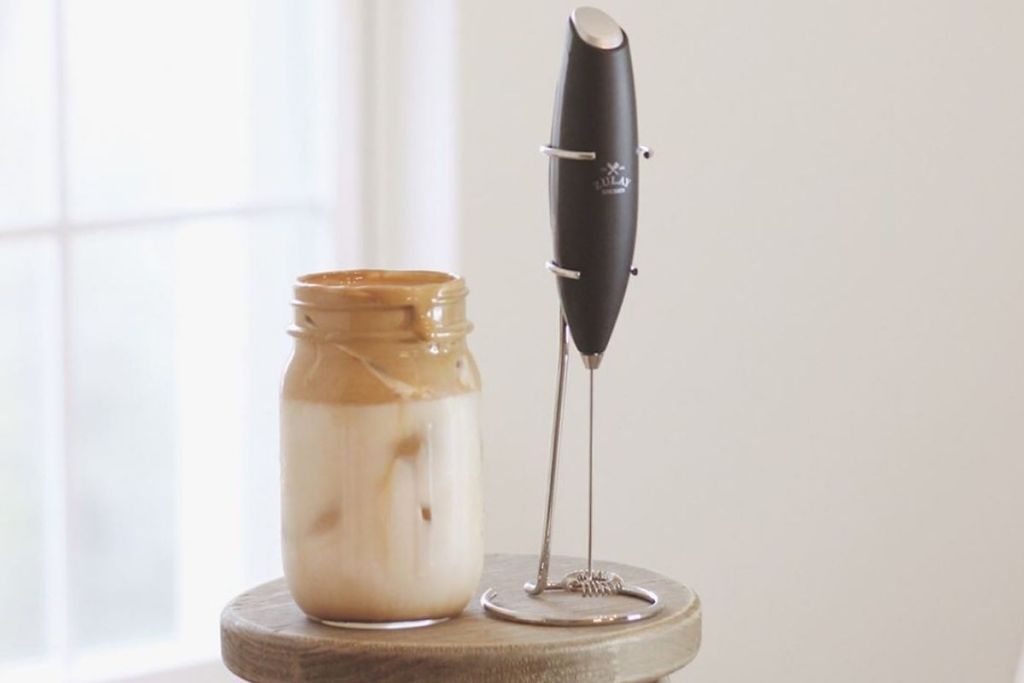 Missing frothy Starbucks drinks and whipped cream? The Zulay Milk Frother is one of my favorite keto kitchen gadgets and I use it almost every day! You can whip up your own sugar-free whipped cream or make foamy keto-friendly whipped coffee at the click of a button.
Why we love it:
Easy to clean: Just rinse off with hot water and it's clean again!
Easy to use: Simply click the button and move the frother in an upward and downward motion in the liquid.
Space-saving: Zulay's frother comes with a convenient metal stand so you can keep it on a kitchen counter for easy access instead of taking up drawer space.
---
Mason jars aren't exclusively keto kitchen gadgets, but boy, do they come in handy for so many low-carb recipes and meal prepping ideas. From homemade salad dressings and sauces to overnight keto oats, mason jars make storing all your low-carb goodies so much easier. You can even freeze them!
Why we love it:
Easy storage solution: They don't take up much space and they won't get stained as some Tupperware containers do.
Ideal size: They provide the perfect portions when meal-prepping salads, smoothies, and breakfast scrambles.
Multipurpose: Whether you're making homemade dressings or making your own spice blend, mason jars can be used in so many different ways.
---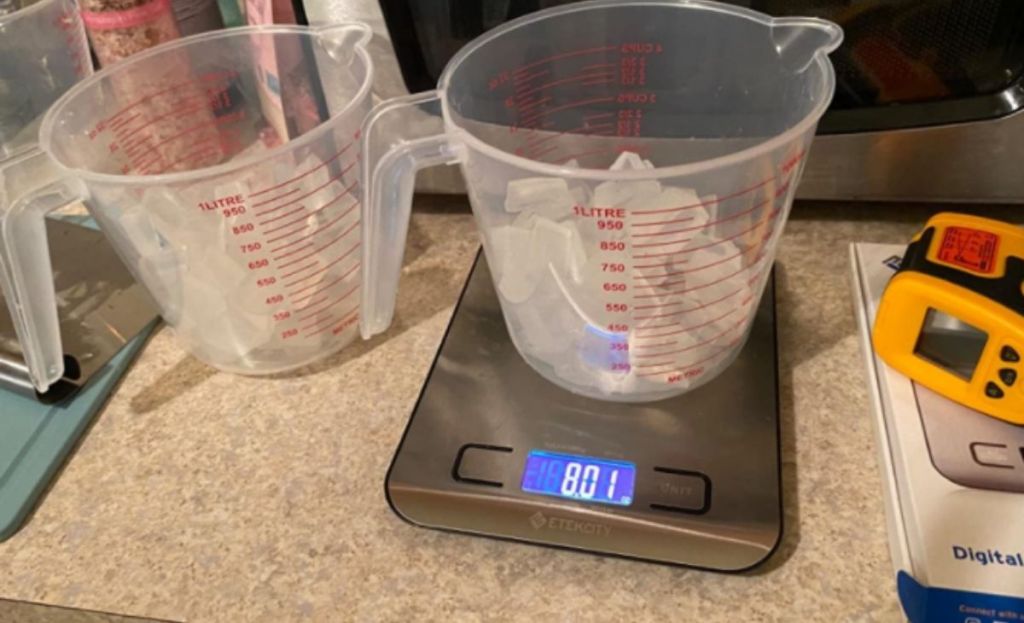 Weighing your food can help with portion control and precise measuring for recipes. This practical and affordable digital scale is highly rated and easy to use, making it one of the best keto kitchen gadgets to have on hand.
Why we love it:
Keto-assurance: Know exactly how much food you're eating and worry less about incorrect measurements.
Accuracy: This scale has been calibrated to perfection so you can count on precise measurements.
Aesthetics: The sleek design will complement any kitchen and it's not too big or bulky.
---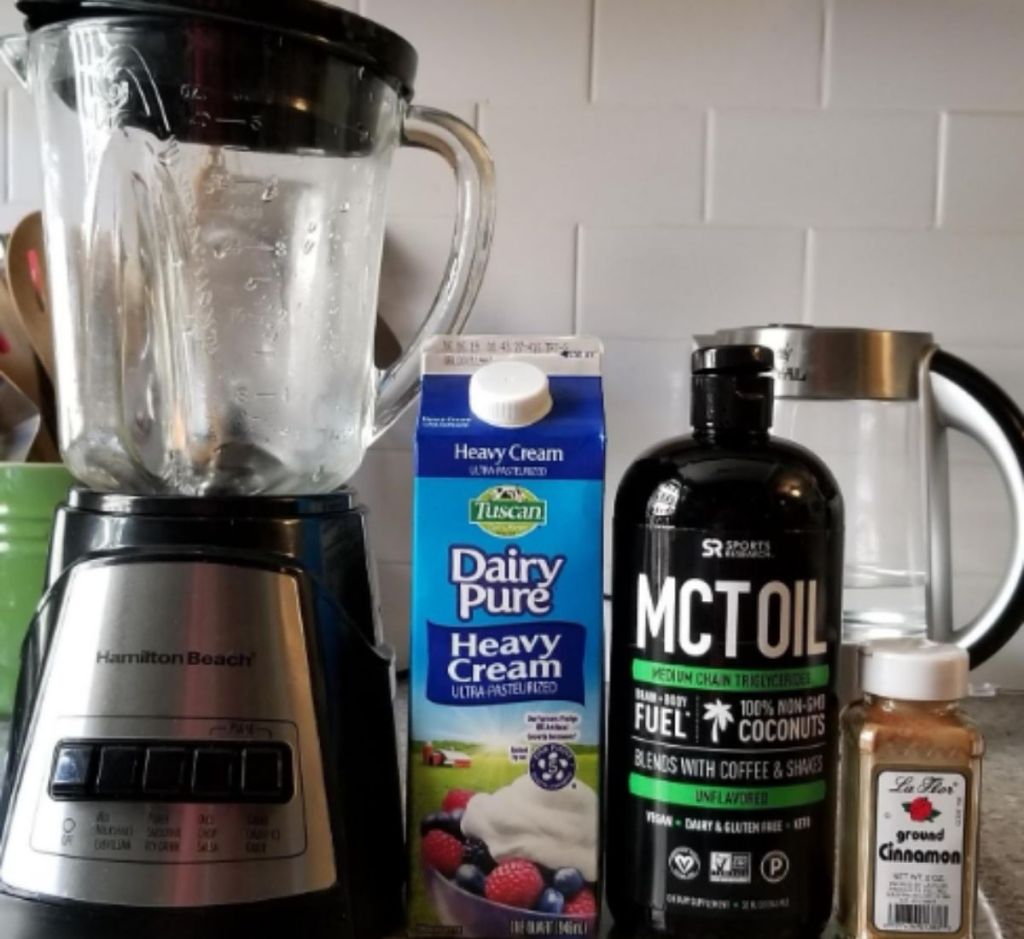 Since it's usually a safer bet to make your own keto condiments, sauces, and soups, having a reliable blender in the kitchen is a huge help. From low-carb smoothies to pancake batter, there are so many keto foods you can quickly whip up with this simple kitchen gadget.
Why we love it:
Effective: With 700 watts, it'll crush ice and blend berries, veggies, and other ingredients.
Customization: With 12 different blending functions, you can easily achieve the desired consistency.
Affordability: It's substantially cheaper than other blender brands.
---