Citrus Water Recipe (+ Tips for Why to Drink Water on Keto)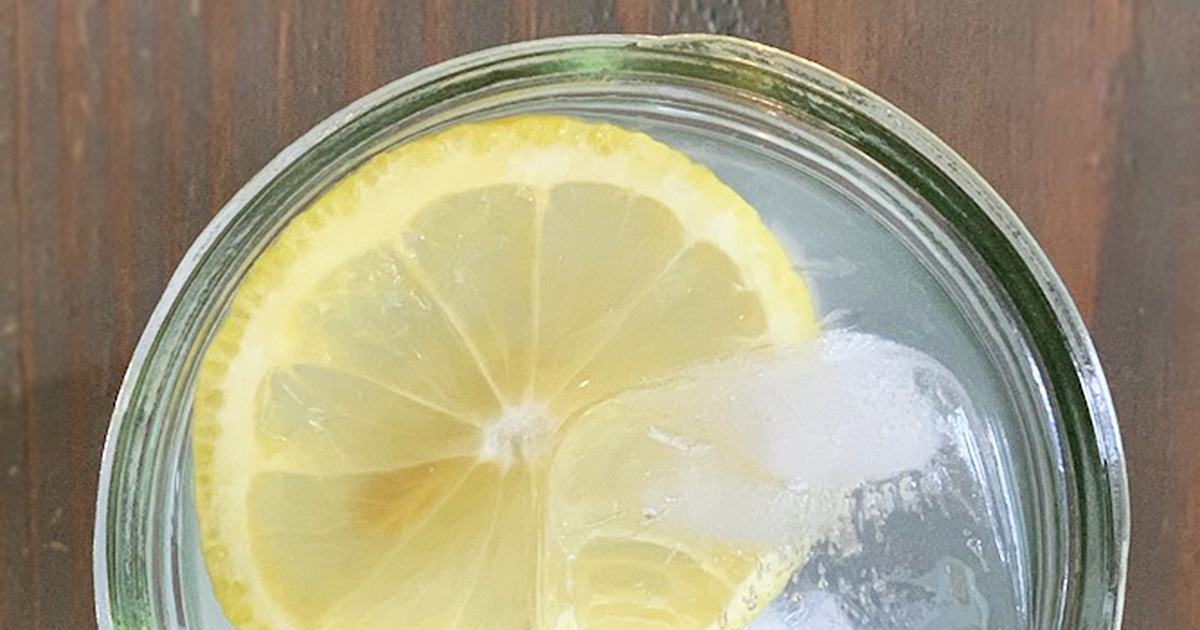 Water is said to be the fountain of youth…
And for good reason. Your body is comprised of approximately 70% water. The majority of your blood, as well as the cells in your body, are made of water. You NEED water to function properly. If you don't drink enough water then your body experiences dehydration which causes many ailments including tiredness, headaches, irritability, dry skin, and decreased brain function. (Did you know that your brain is 90% water?)
When practicing a ketogenic lifestyle, it is recommended that you drink at least 75% of your body weight (so if you weigh 160 lbs, you should drink 120 oz per day) and even more while you're transitioning into a fat-fueled state. That may sound like A LOT, so I'm here to get you pumped up and drinking your way into a state of blissful hydration!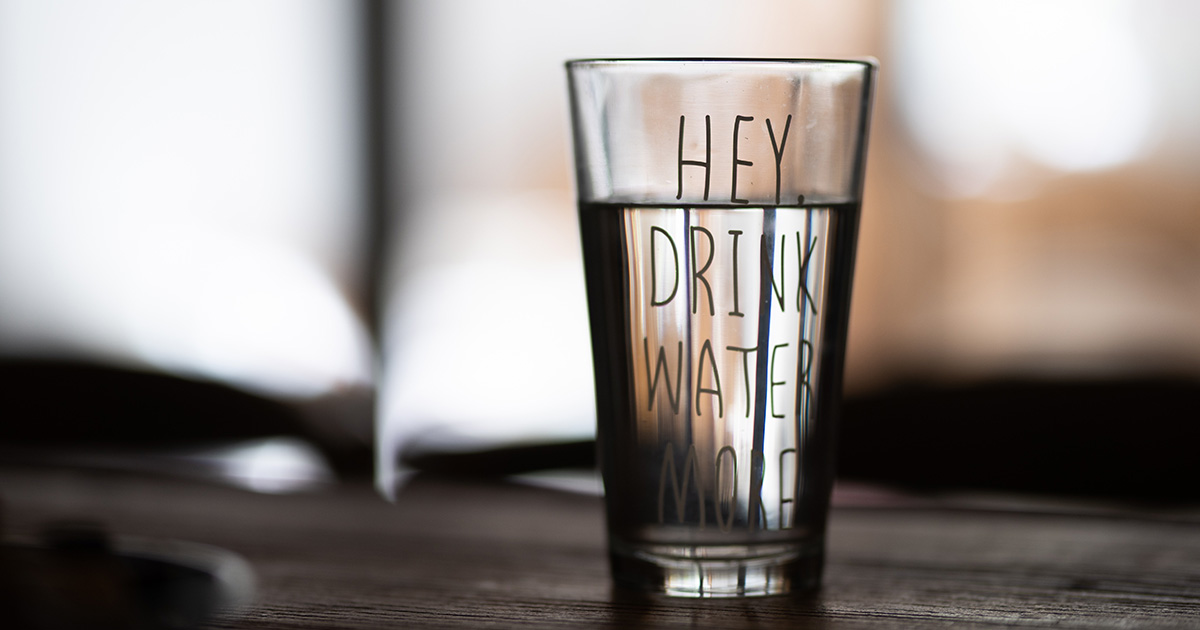 Drink Yo Water | 10 Epic Reasons To Stay Hydrated on Keto
---
1. A ketogenic diet eliminates other sources of water.
On a low-carb diet, you eat WAY fewer fruits and vegetables and cut out high-carb drinks like milk, juice, and soda due to their high carbohydrate count. That said, these things contain lots of naturally occurring h2O that you no longer benefit from and need to replace by drinking more water than you're likely accustomed to.
2. Number two is important (Yep, I'm talkin' poop.)
Decreasing your consumption of fruits and vegetables can dramatically reduce fiber intake, which may lead to constipation. Drinking enough water helps keep to things moving (if you catch my drift).
3. On keto, you retain less water.
When switching to a ketogenic way of eating, you excrete more salt. The more salt you lose, the less water you retain (which can lead to dehydration). Additionally, in the beginning, many people also exude excess ketone bodies, which further suggests the need for increased water consumption.
4. Water assists with weight loss.
Drinking sufficient water promotes a healthy, well functioning metabolism. It also keeps dieters feeling full longer and reduces hunger cravings. Can you say unadulterated appetite suppressant? Heck, yeah!
5. Water increases energy & focus.
Since your brain is mostly water, drinking it helps you to concentrate and keeps your wheels turning. It reduces brain fog and heightens alertness. As an added perk, energy levels also get a good boost!
6. Drinking water decreases inflammation.
Hydrating well cleanses toxins from various parts of the body and moves them through the liver and kidneys for removal. Generally, the more hydrated you are, the fewer toxins take residence in your body and inflammation decreases.
7. Water boosts the immune system.
Drinking plenty of water helps carry oxygen to cells, which results in well-functioning systems. As mentioned above, good hydration also removes harmful toxins that negatively impact the body's ability to fight off disease.
8. Drinking water promotes healthy joints & muscles.
Proper hydration helps to keep joints lubricated and muscles more elastic. Drinking plenty of water fights against arthritis, backache, sore joints, and painful muscle cramps.
9. Water is FREE!
Filling a tall glass of water essentially costs nothing. And even if you choose filtered or spring water, it's still usually much cheaper than high fructose sodas, fancy juices, or daily Starbucks trips for the latte or frappuccino.
10. Water makes you HAPPY!!!
Proper hydration means that the body and brain are functioning at full speed. When our bodies are running well, our physical, emotional, and mental health are also feelin' groovy.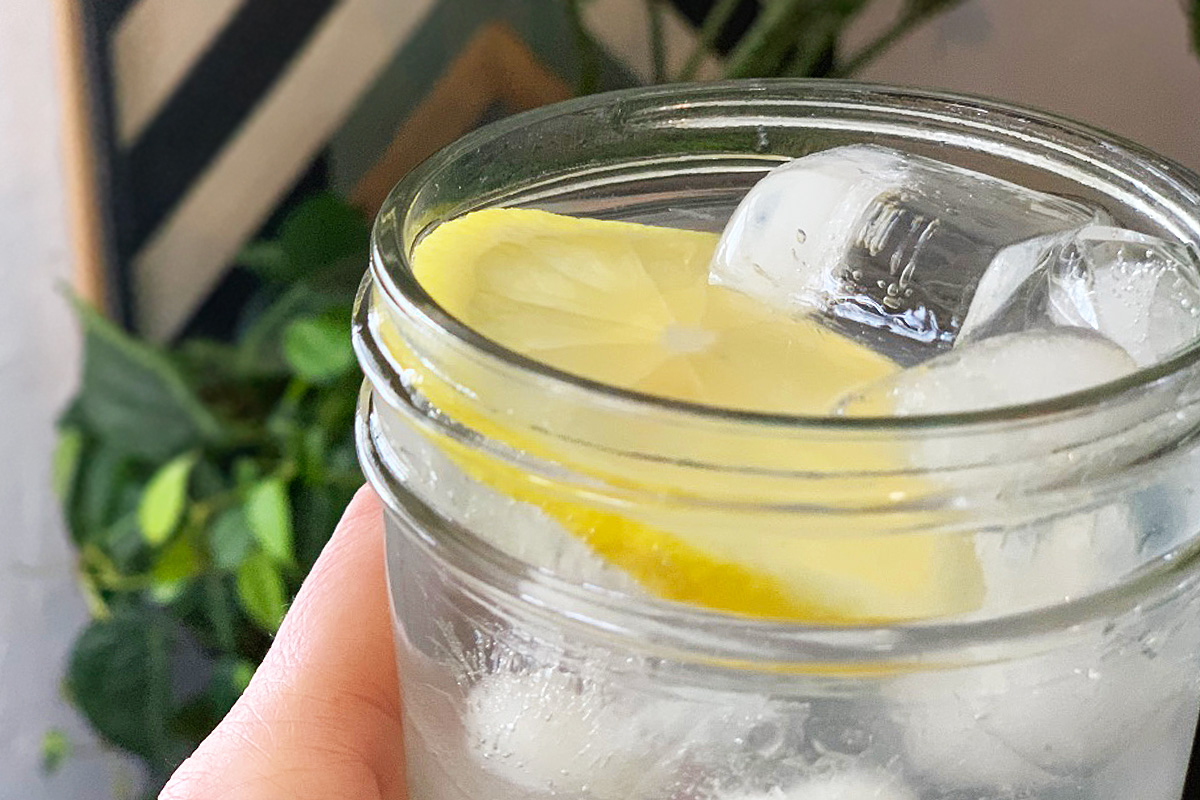 ---
yield: 1 SERVINGS
prep time: 3 MINUTES
total time: 3 MINUTES
If you don't love water on its own, try this easy recipe to get you hydrating with a little pizazz!
Ingredients
12 oz. water (flat or bubbly)
1/8 - 1/4 teaspoon pure orange or lemon extract (or your personal fave flavor)
5-10 drops liquid stevia (or more to taste)
pinch of sea salt
juice from 1 wedge fresh lemon (1/8 of medium lemon)
ice cubes
Directions
1
In a tall glass, mix water, citrus extract, liquid stevia, sea salt, and lemon juice. Add ice. Garnish with a slice of lemon if desired.
Additional Notes
Nutritional information includes juice from lemon wedge (approx 1/8 of a medium size lemon). If you prefer a zero carb option then omit the lemon from recipe.
Nutrition Information
Yield: 1 serving, Serving Size: 12 oz.
Amount Per Serving: 2 Calories | 0g Fat | .7g Total Carbs | .2g Fiber | 0g Protein | .5g Net Carbs
---
Hip Tip:
Speaking of keto MVPs… let's talk salt! Just like water, the body typically requires increased sodium intake when following a ketogenic lifestyle.
On a low-carb, low-sugar regime, kidneys tend to excrete sodium at a much higher rate. This may require a major boost in typical salt intake. In fact, it is recommended to consume two teaspoons of salt a day in order to maintain a healthy balance of electrolytes.
One of my personal faves is this unrefined mineral salt by Real Salt brand.
---