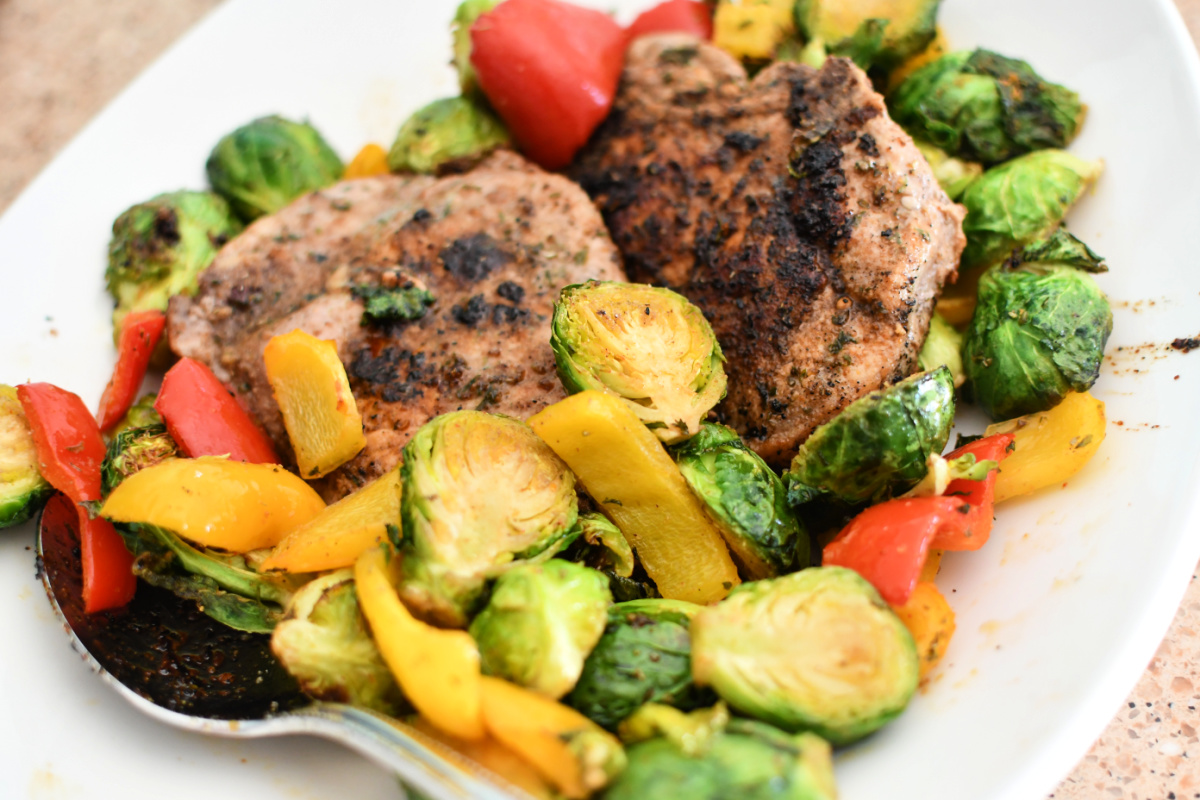 All of the Best Keto Recipes
Looking for the best keto recipes? You've come to the right place! Here at Hip2Keto we share the best tasting, easy keto recipes that are perfect for your low-carb diet. We've got quick and delicious
keto chicken recipes
, sugar-free
keto dessert recipes
, and even
keto bread recipes
. My favorite part about ALL of these keto recipe ideas is that they're easy to make, family-friendly, don't require complicated ingredients, are personally tested by us, and they're simply DELICIOUS!
Keto Snack Recipes
Love keto snacks? We're sharing the best keto friendly snacks for when you're short on time or you need easy keto snack recipes. Find recipes like 3 minute keto mug cake, keto crackers, and even crunchy keto chips! If you're hangry and just want a quick bite to eat, these keto snack ideas will definitely help.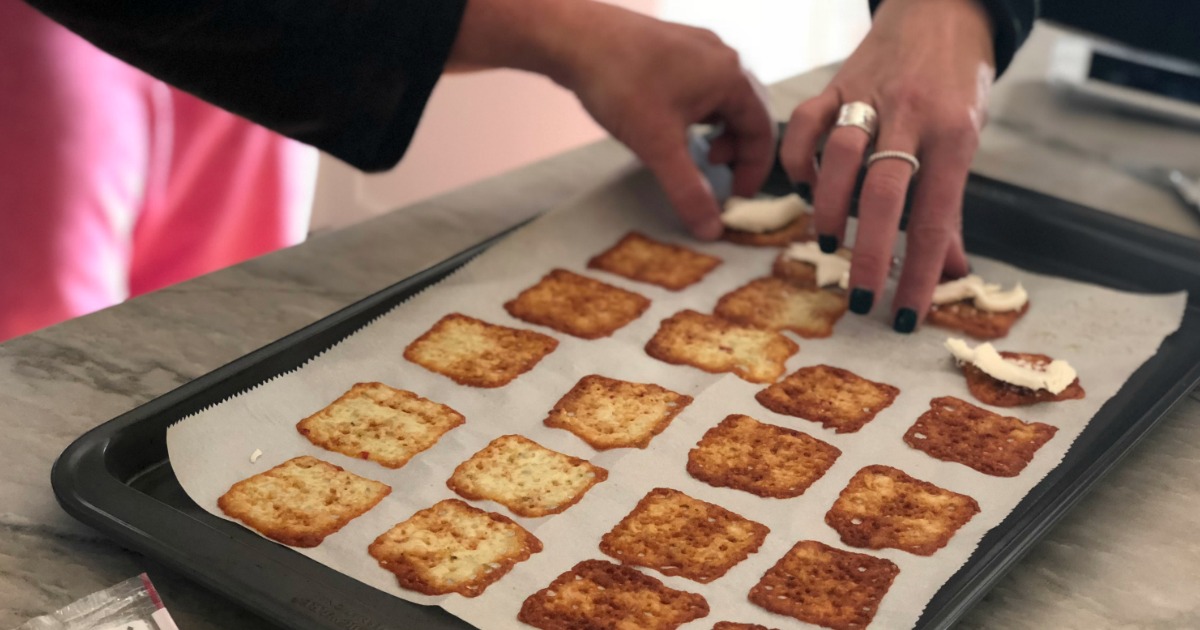 ---
When you're short on time and patience but want to snack on something before your next meal, these quick and easy keto snack ideas are perfect to hold you over until dinner time. Check 'em out below!
---
1. Nut butter with Lily's chocolate chips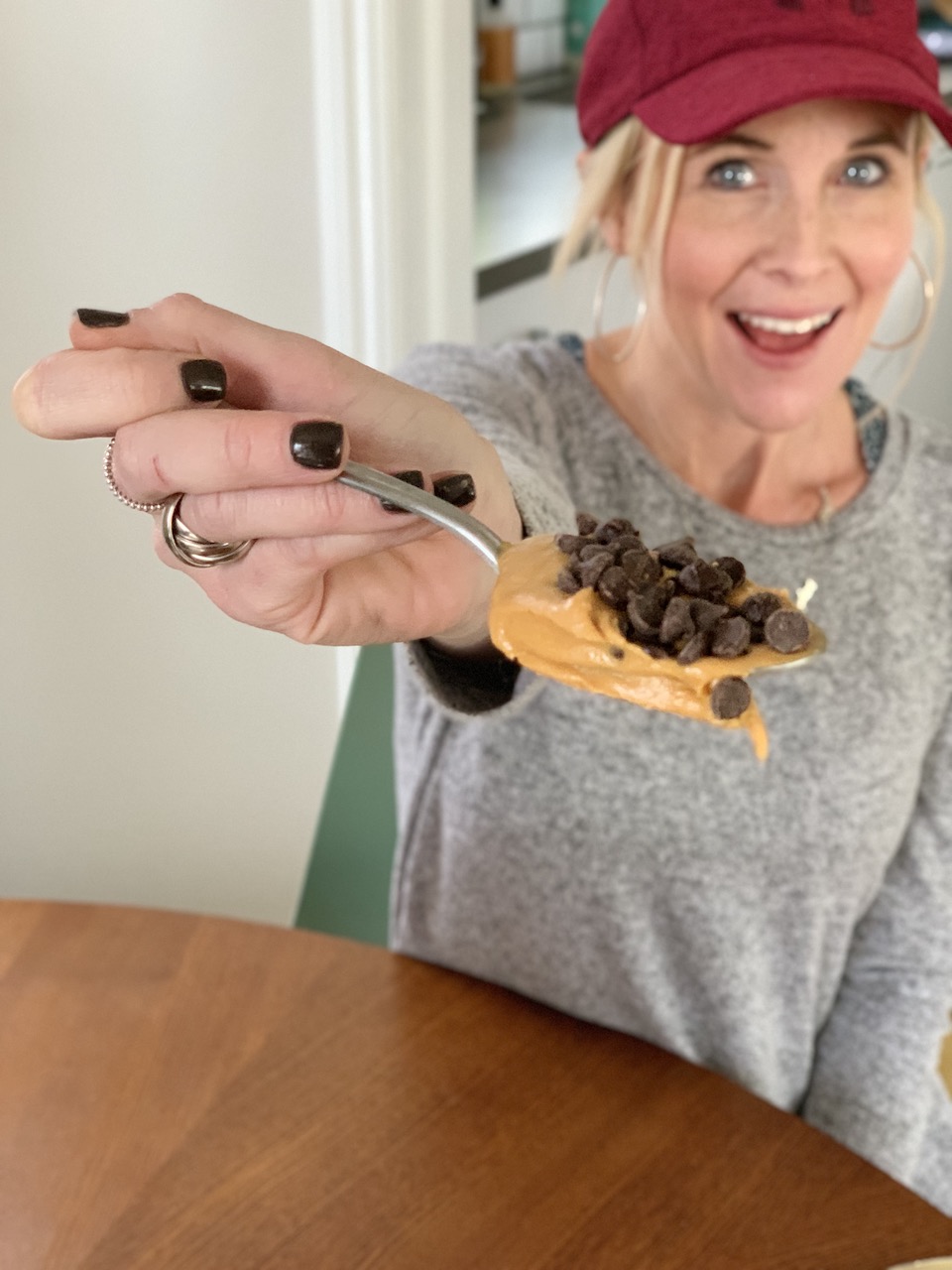 It's so simple but oh so delicious! Thanks to a helpful tip from NoBunPlease, we added sugar-free Lily's Chocolate Chips to a spoonful of peanut butter for a simple sweet treat that tastes like a Reese's Peanut Butter Cup!
---
2. Leftover air fryer pizza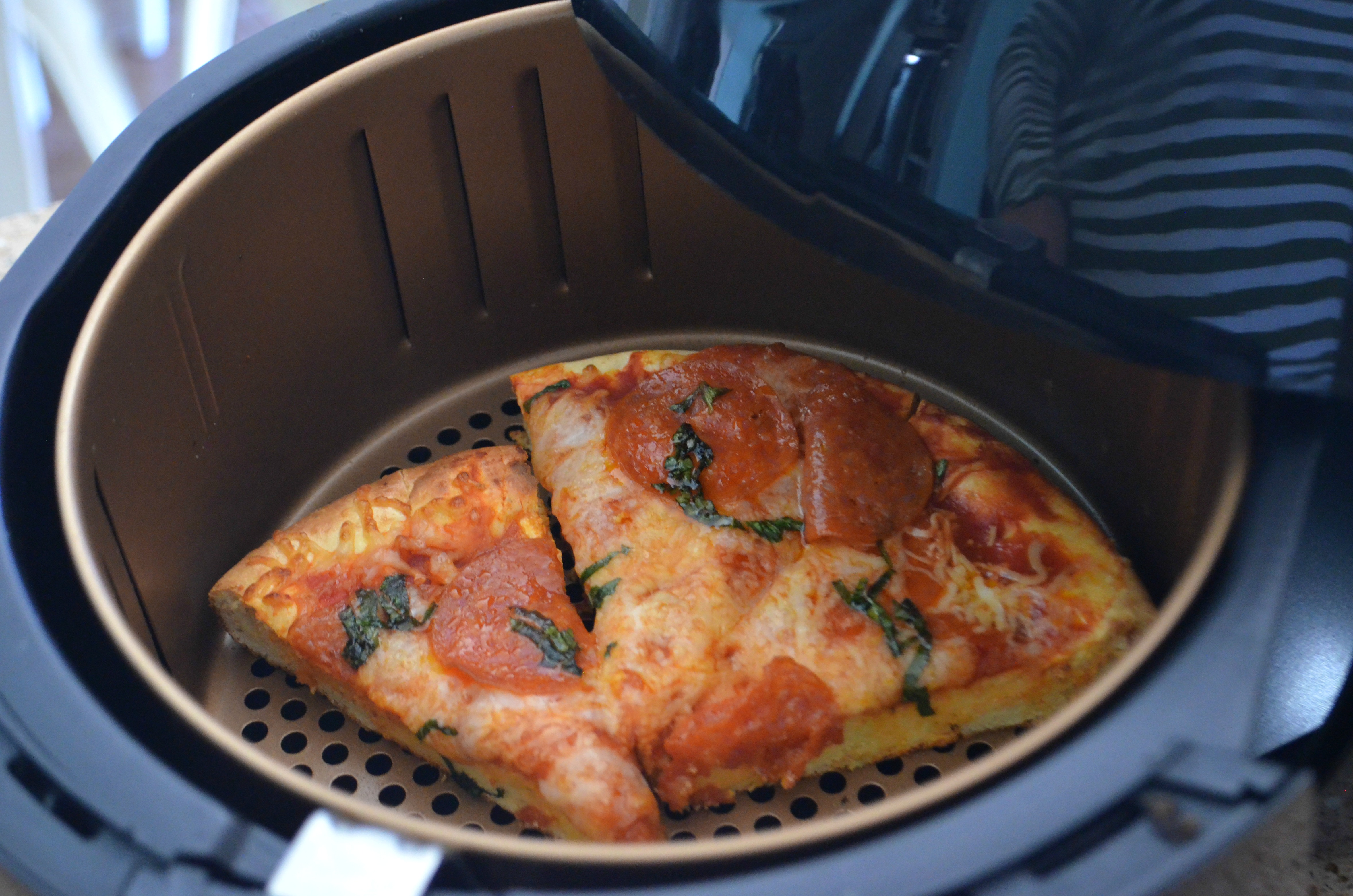 Bring leftovers back to life in the air fryer! Because of its crisping abilities, the air fryer is perfect for reviving the crunch in your favorite snacks. We tried this by air frying day-old Keto Pizza Quiche for just a couple of minutes, and it was perfectly crisp again! You can do this with the famous Fat Head pizza dough, too!
---
---
3. Cheese crackers with cream cheese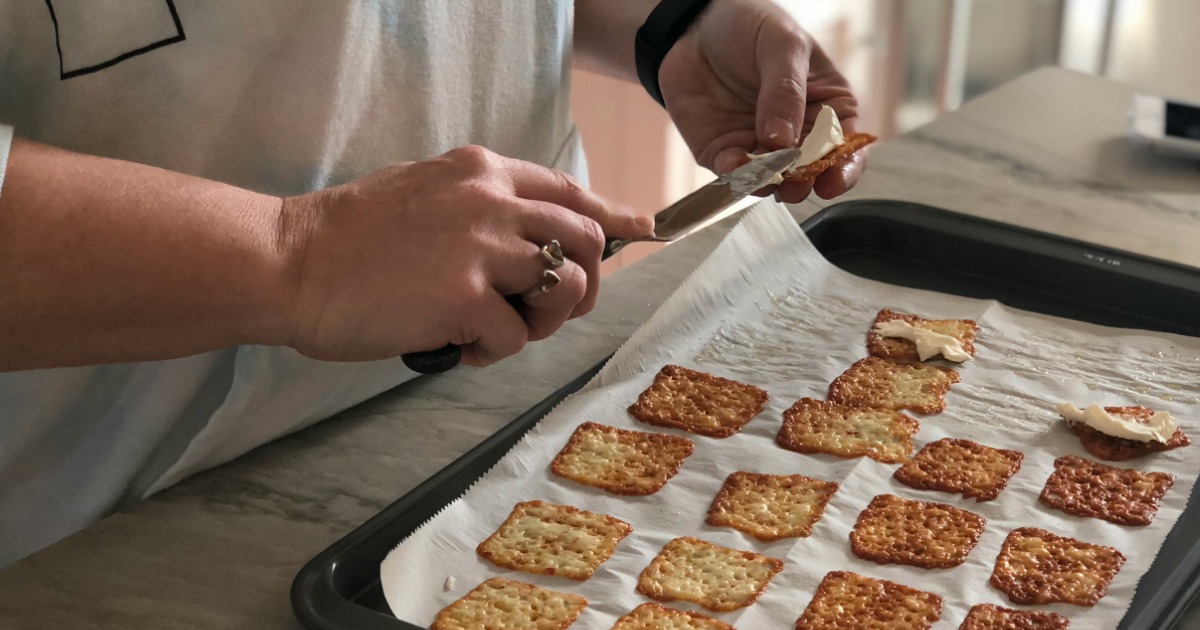 This is a favorite hack among the Hip2Keto team, and it's so versatile! Bake your favorite cheese in the oven, and top it with a shmear of cream cheese. From there, the possibilities are endless! You can top these with some Everything Bagel Seasoning, add fresh veggies, some salami, or even flavor the chips for taco heat. These make such a yummy keto snack!
---
4. Microwave cheese crackers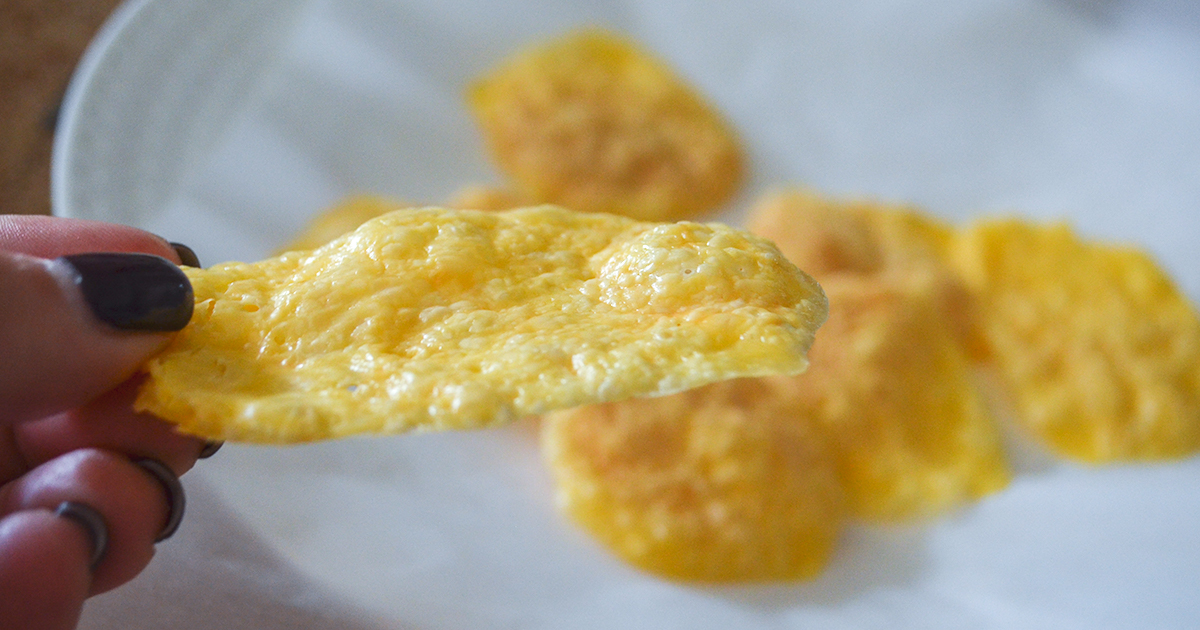 This crazy simple hack & keto snack idea only requires some cheese slices and a microwave. Cut up your cheese into squares, place on a microwavable plate with some parchment paper, and pop them in the microwave for 60 seconds. Give them a moment to cool, and they'll crisp up into chips that you can eat plain (or decorate with your favorite nacho toppings)!
---
5. Microwave mug cake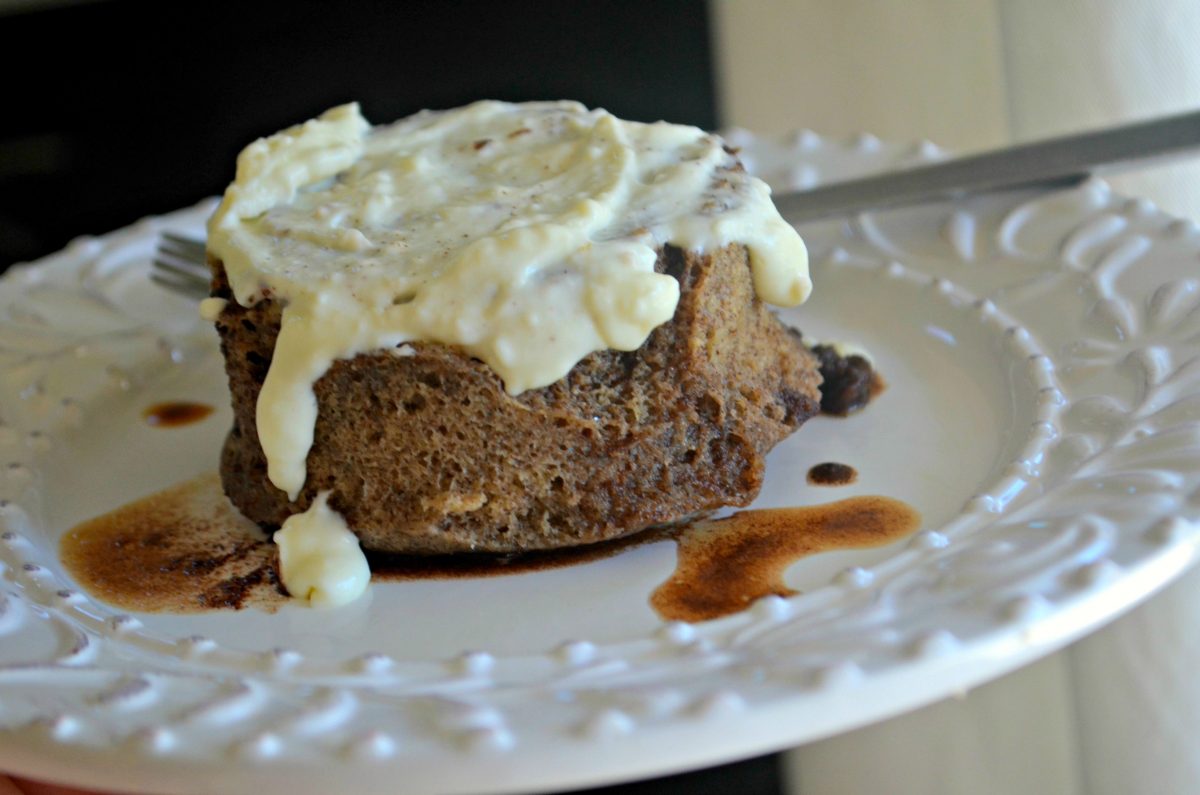 In a time-crunch or don't want to heat the whole oven for a single-serve snack? Getting a sweet fix couldn't be easier thanks to this Cinnamon Roll Mug Cake microwave hack. Simply mix up the batter, heat for 90 seconds, pour the glaze, and enjoy! Check out this Facebook video of Collin whipping up this delicious treat herself!
---
---
6. Chipless restaurant nachos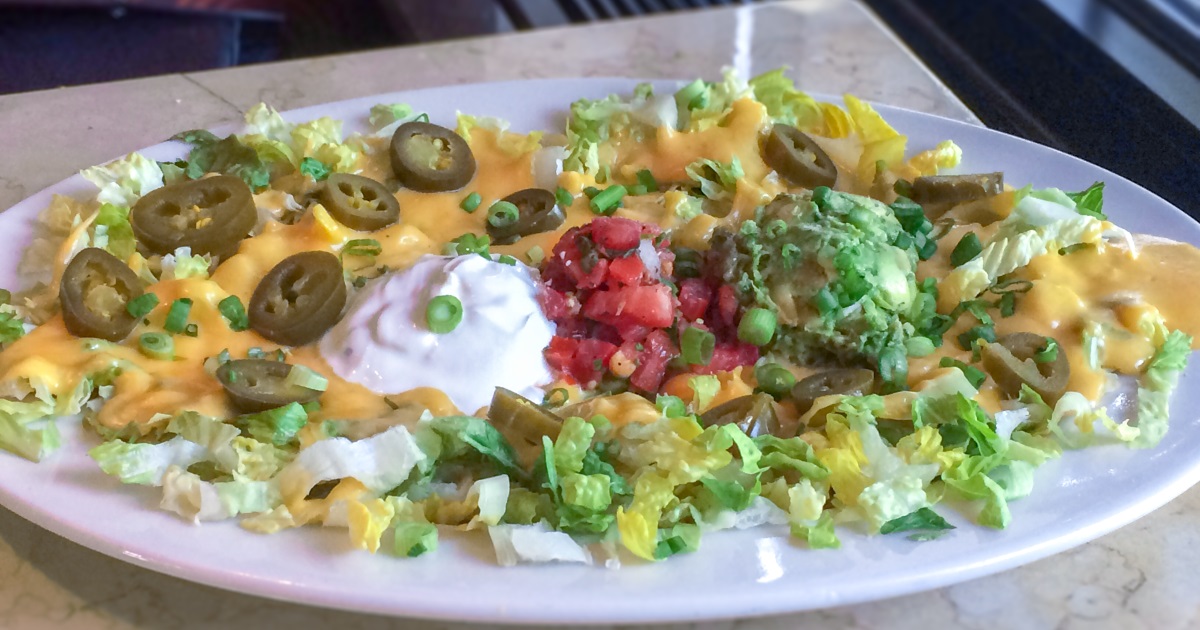 You can even try out keto snack hacks when you're dining out. We love this idea for chipless nachos by asking your server if the nacho condiments can be spread across chopped lettuce instead of corn tortillas. When broiled, the cheese acts as protection from the heat, so the lettuce underneath stays crunchy. It's a toss-up whether the restaurant will create this hack for you, but if nachos are on the menu, it's worth a shot!
---
7. Pepperoni chip dippers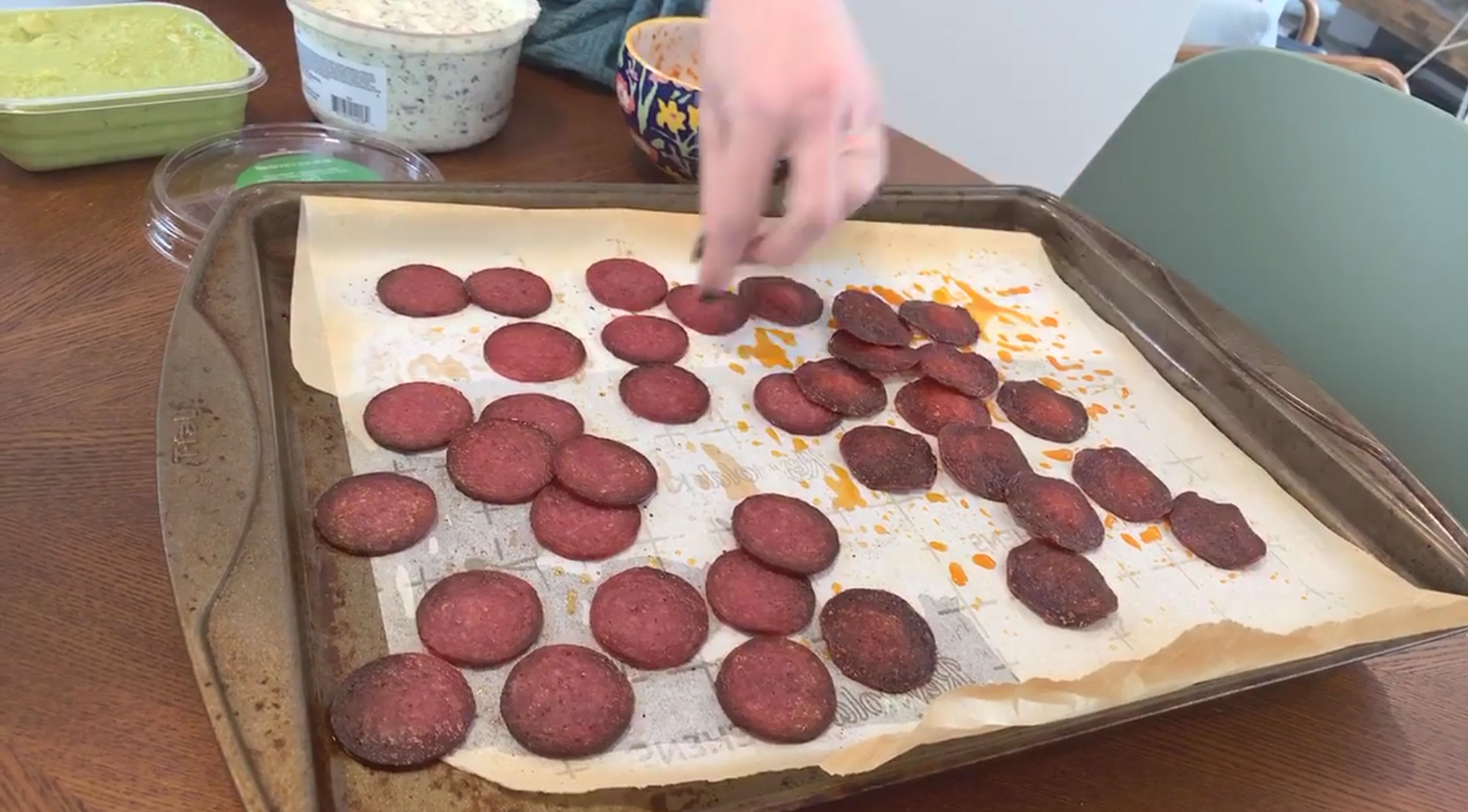 Pepperonis + your oven broiler = heaven on earth and such an easy keto snack! By laying some thinly sliced pepperonis on a parchment paper-lined baking sheet and broiling in the oven for a couple of minutes, you'll have some crispy chips perfect for dipping in spinach dip, marinara sauce, or guacamole!
---
8. Keto "sushi"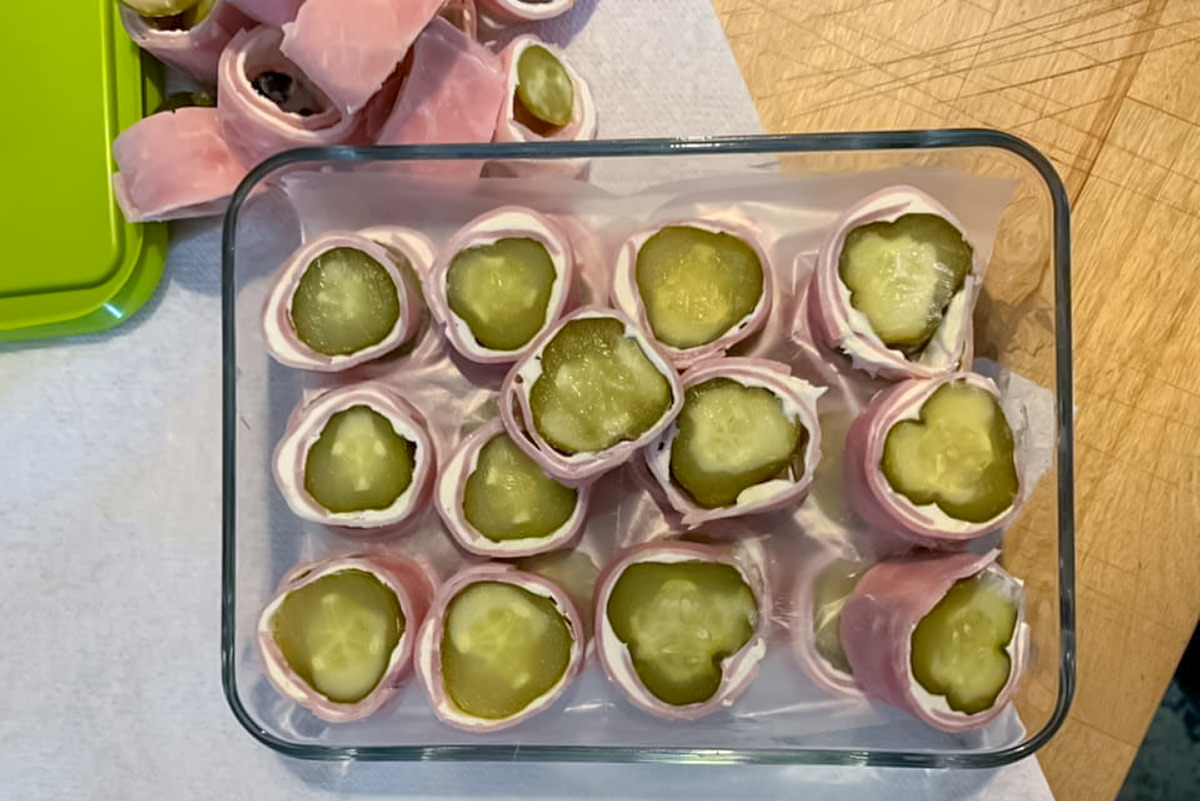 For a snack that's totally poppable and satisfies cravings for something salty, tangy, and a touch creamy, you've got to try making ham and pickle "sushi"! Lay out a piece of ham or salami flat, spread some cream cheese on top, place a pickle in the middle, and roll it up. Then you can slice it to resemble sushi. For more snacking tips, check out this video!
---
9. Pepperoni pizza squares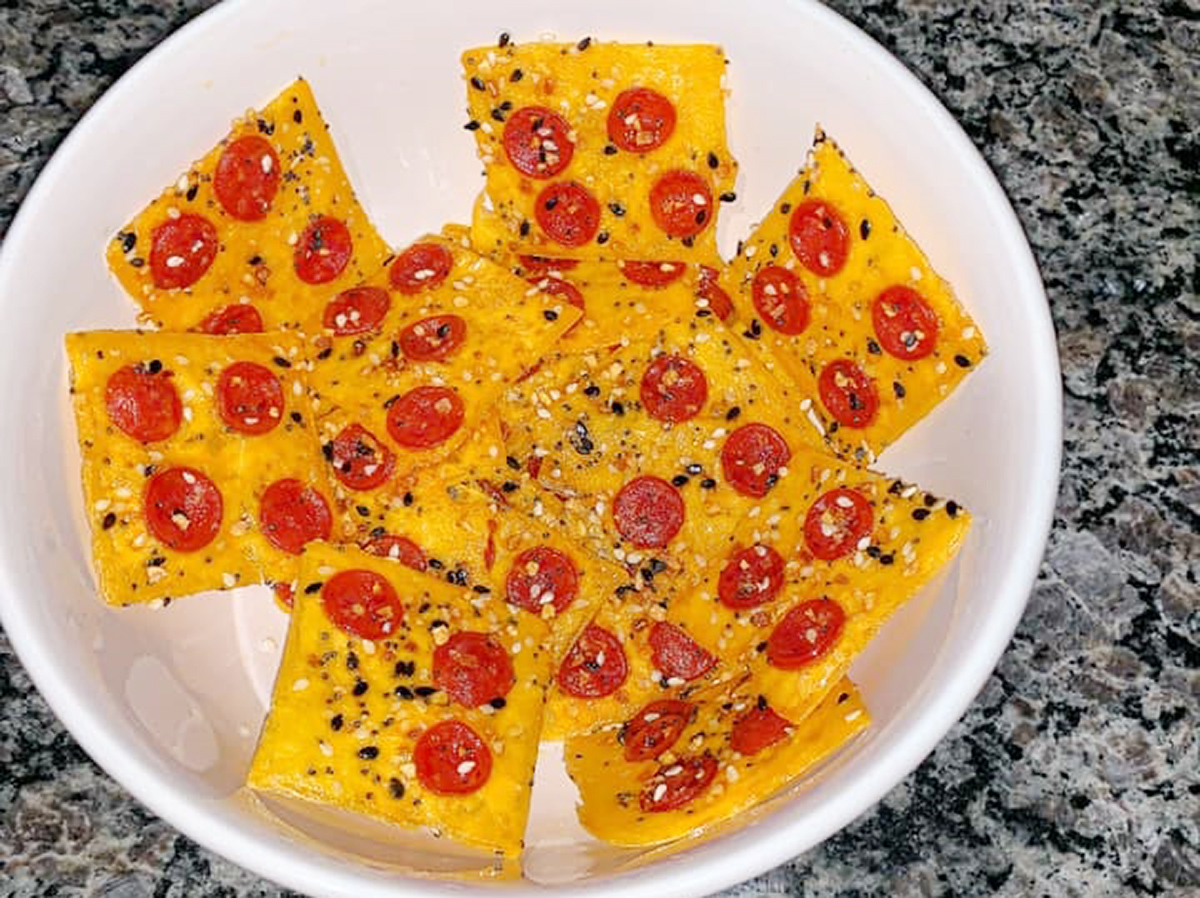 This idea from Crafty Morning is genius! Make mini pizzas by spreading sliced cheese squares on a parchment-lined baking sheet and add mini pepperonis and some Everything Bagel Seasoning for more flavor. In 15 minutes, you have crunchy pizza bites that are totally addicting—YUM!
---
10. Make-ahead snack boxes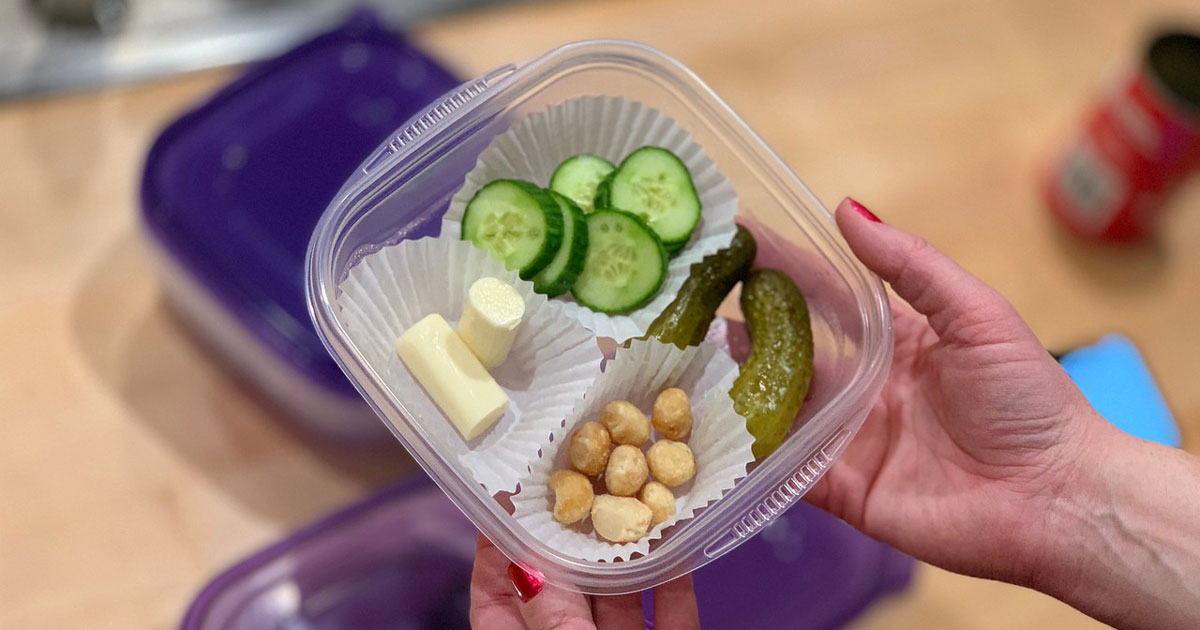 Making these snack boxes before hunger strikes can be your golden ticket to snack nirvana. Compartmentalize a food storage container with muffin liners, and fill each section with your favorite keto snacks, like pickles, veggies, nuts, cheese, or olives. When you're hungry, pull one of these out of the fridge and snack away! Check out this video for more tips.
Keto Snacks