Soothe a Cold With Our Keto Starbucks Medicine Ball Tea Recipe
In need of a medicine ball tea recipe? Check out our keto Starbucks medicine ball copycat!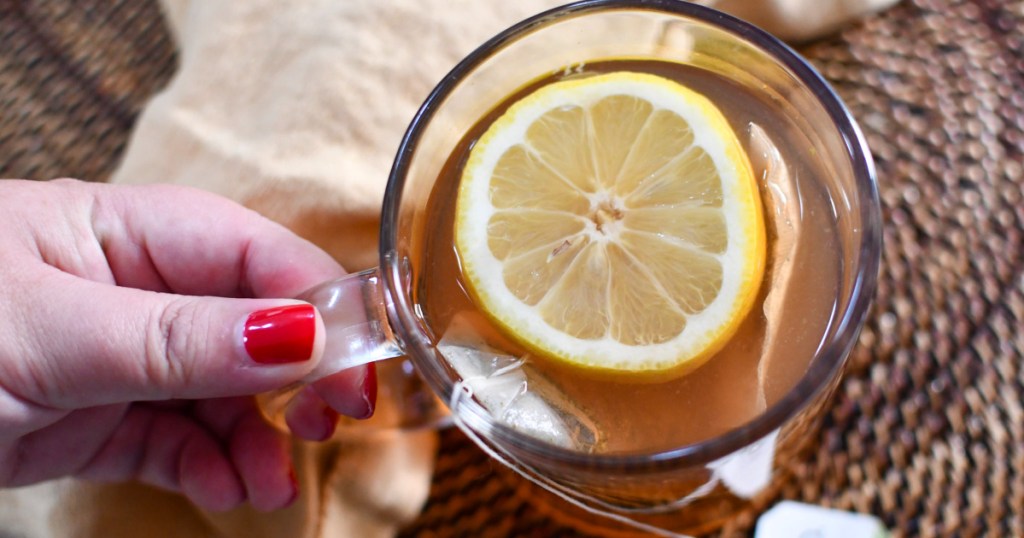 Have a cold and need some relief? We have a keto drink for that!
Starbucks has a trendy hot drink called Medicine Ball Tea that actually started as a secret menu item. It became so popular they added it to the regular menu as their Honey Citrus Mint Tea. It has hot tea, lemonade, and honey. As expected, with the mention of honey and sweetened lemonade, it's unfortunately not keto at all.
The good news is you can create a similar tasting version at home that is keto-friendly and also super easy to make!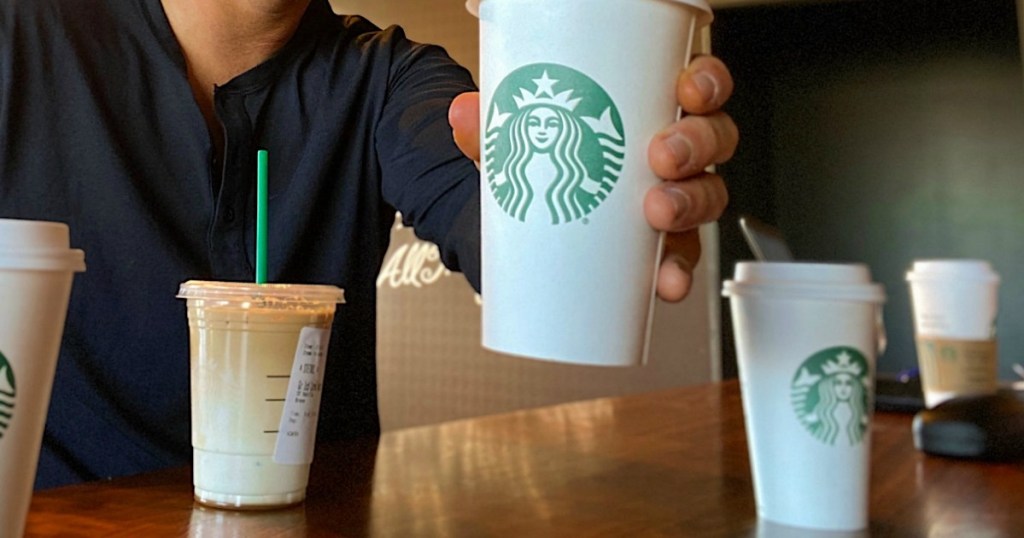 Can you order a Starbucks medicine ball recipe without lemonade?
Technically, yes! On the Starbucks app, customize a honey citrus mint tea. From there, make sure you put "no lemonade" and "no honey blend". For sweeteners, opt for two (or however many you prefer) packets of Stevia in the Raw. After your tea comes out, ask the barista for two packets of lemon juice, and add it to your beverage!
All that said, it may not taste exactly the same, which is why you may be better off giving our recipe a try.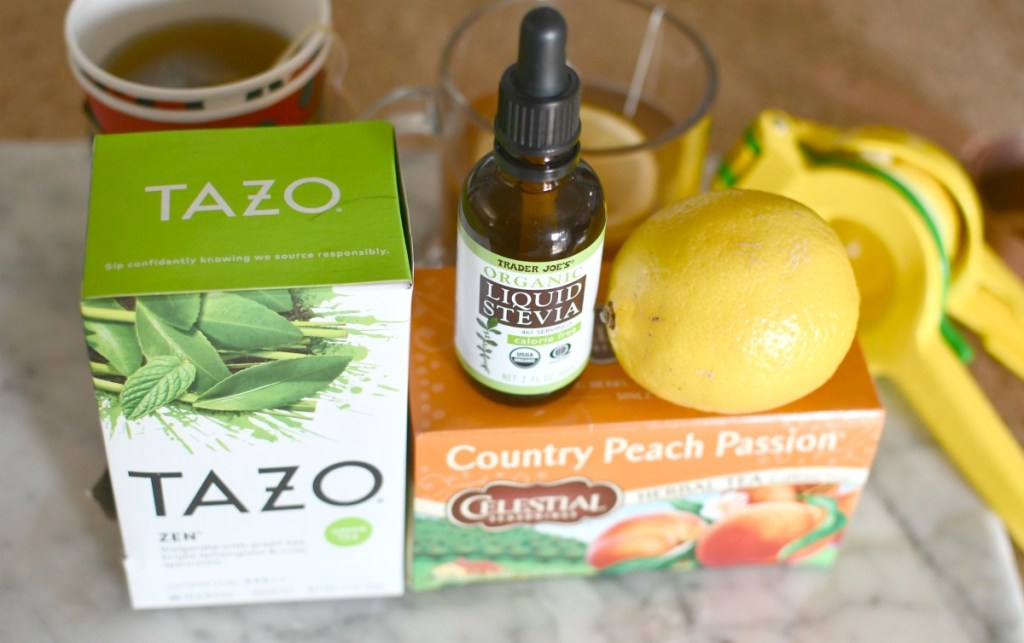 Introducing our keto medicine ball tea recipe!
The key to this special drink is the delicious tea flavor combination of peppermint and peach. The actual Starbucks version is made using Teavana Jade Citrus Mint and Teavana Peach Tranquility (if you want to get very specific), but finding these teas in-stock or at a regular price is nearly impossible.
In my local grocery store, it was easiest to pick up the Tazo Zen blend and Celestial Seasonings Country Peach Passion. Therefore, that's what I'm using here. I'm happy to report it's very similar tasting! I would pick any of these brands and go with it.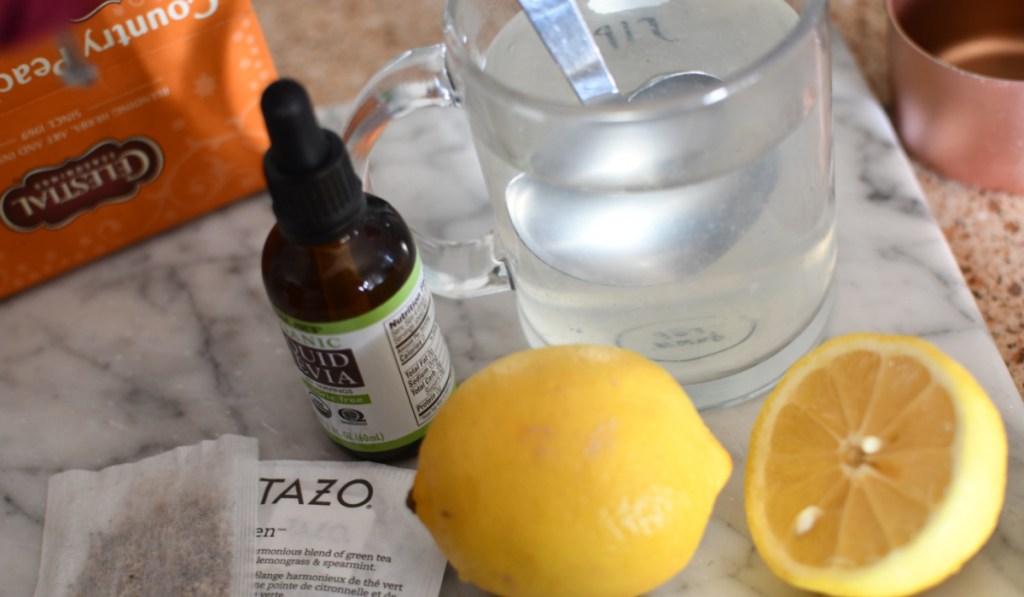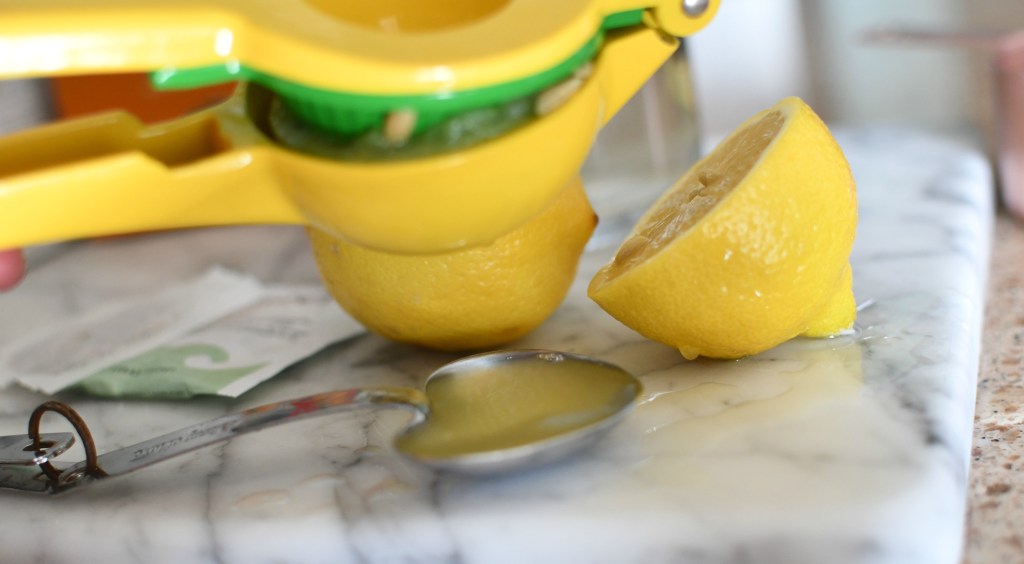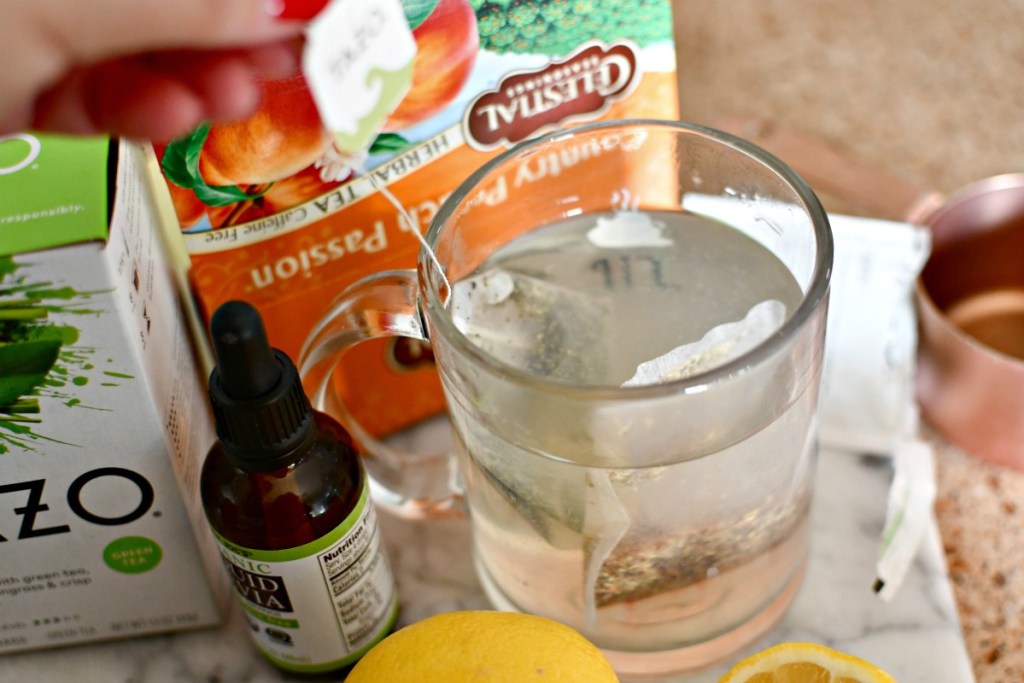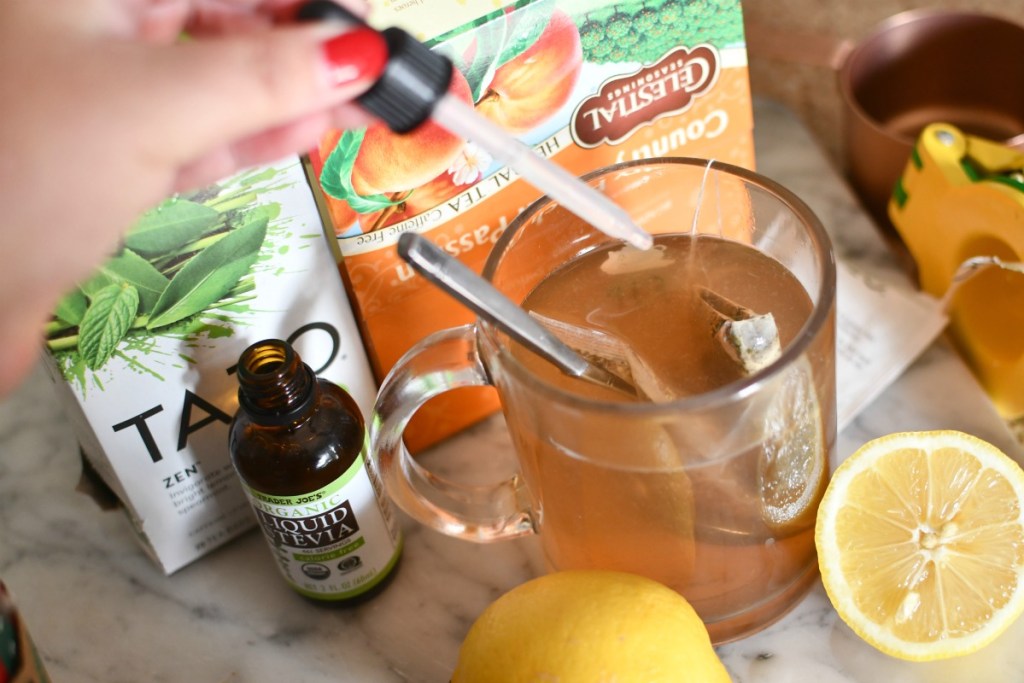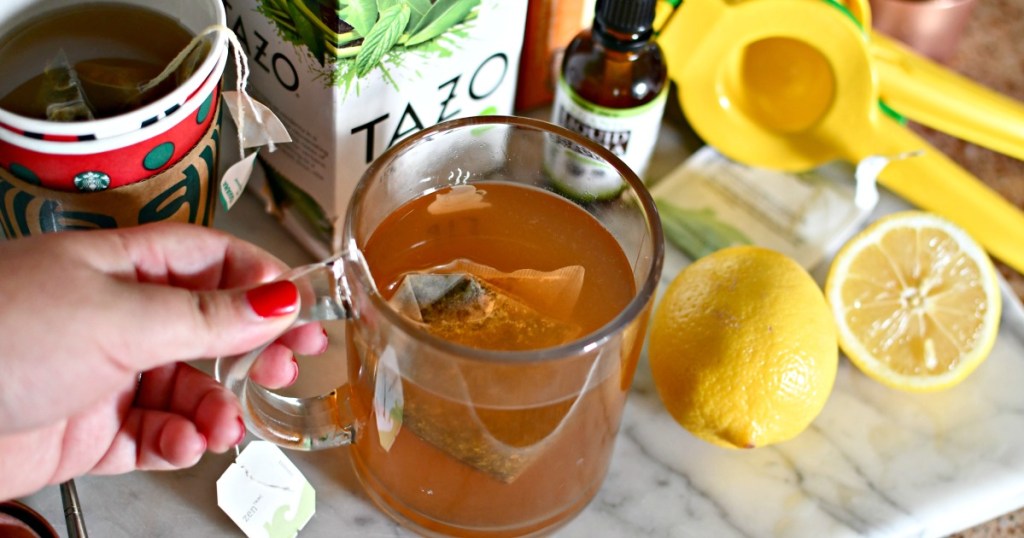 ---
Print
Keto Starbucks Inspired Medicine Ball Tea
yield: 1 SERVINGS
prep time: 5 MINUTES
total time: 5 MINUTES
Warm up with this popular peach and mint hot tea drink from Starbucks, but in a keto-friendly homemade version.
Ingredients
1 1/2 cups near boiling water
1 1/2 tablespoons fresh lemon juice
1 peach tea bag
1 mint tea bag
lemon garnish, optional
Directions
1
Heat water to almost boiling, either using an electric kettle, Keurig machine, microwave, or on the stove.
2
Pour the water into a mug, squeeze the lemon juice, and mix it in.
3
Add the tea bags into the mug, and let them steep for a few minutes. Sweeten with stevia drops, and enjoy!
Nutrition Information
Yield: 1, Serving Size: 1.5 cups
Amount Per Serving: 7 Calories | 0.1g Fat | 3.2g Total Carbs | 0.3g Fiber | 0.7g Sugar | 0.2g Protein | 3g Net Carbs
---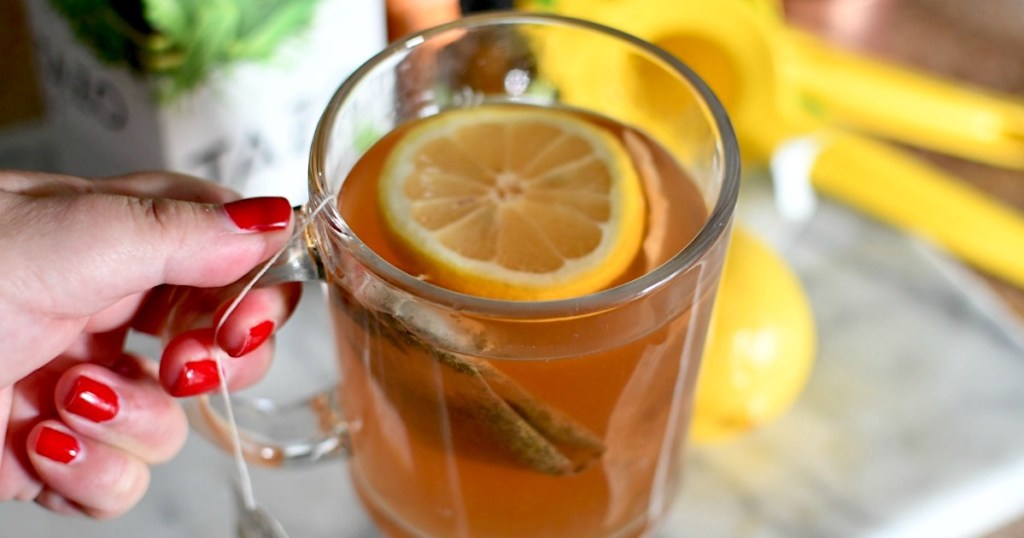 Hip recipe tips for how to make keto medicine ball tea:
To make things super easy, I always brew hot water from my Keurig coffee machine. This saves me the step of having to boil water. You could always boil a kettle of water or steep your Medicine Ball drink in a saucepan on the stove.
Give the ChocZero Keto Honey a try in place of the stevia. Start with a small squeeze, and add more to taste.
One of my favorite kitchen tools is this Zulay lemon and lime squeezer! It's perfect for small juicing jobs that call for fresh citrus juice, like this recipe.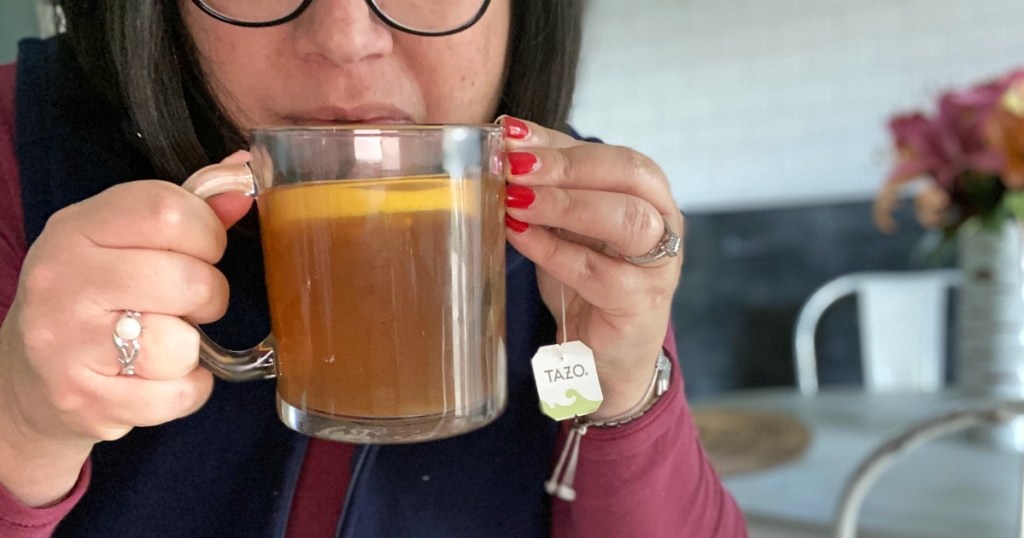 Cold and flu season calls for Medicine Ball tea!
The mint, lemon, and peach tea is a cozy combination and I don't even miss the sugary honey. This drink will warm your soul… and better yet, you don't even have to leave your house to get it!
---
Here are the best keto Starbucks drinks to enjoy!