This Keto Shrimp and Cauliflower Scampi Recipe is So Easy!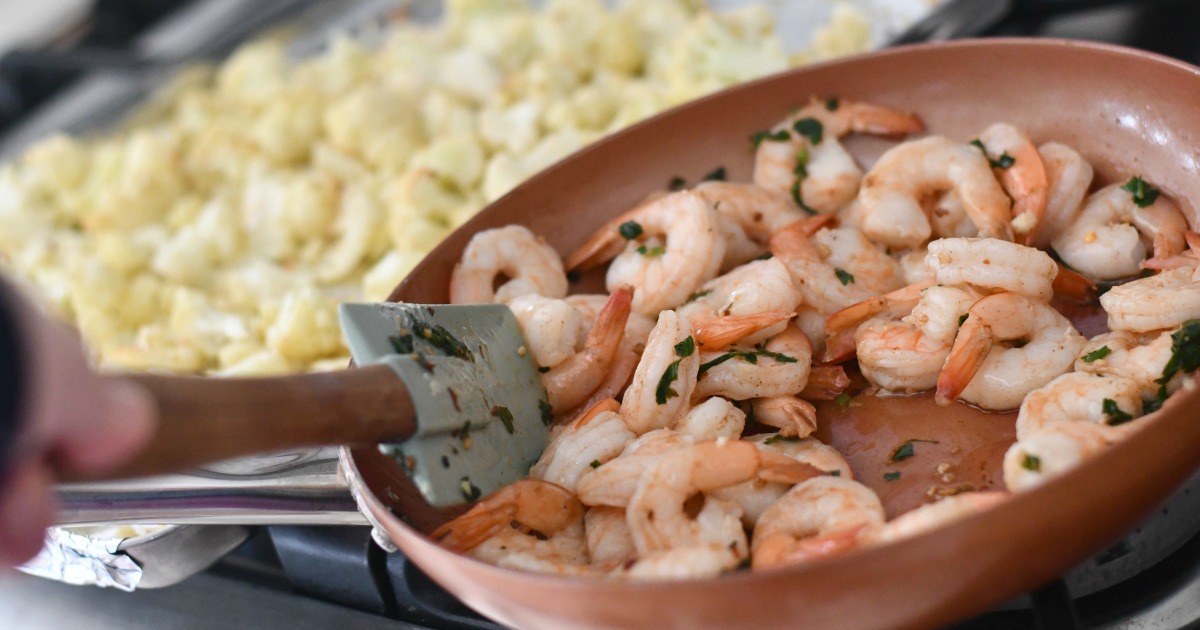 Love buttery shrimp scampi?
This keto cauliflower shrimp scampi recipe is one of my family's favorite meals, and it's so very easy to serve keto style using a tray of delicious roasted cauliflower instead of noodles. This is a rich and filling dinner idea that's very easy to make and something everyone will LOVE!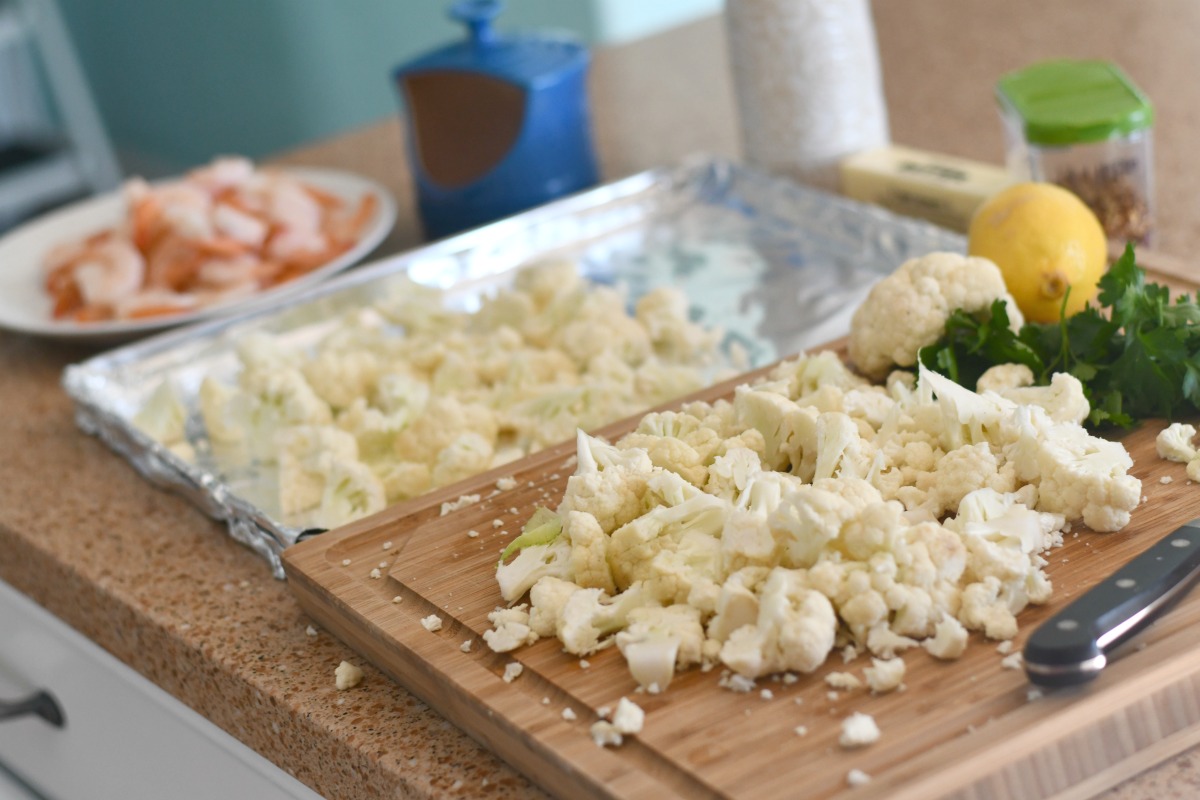 It all starts with a DELICIOUS pan of roasted cauliflower!
Cauliflower is such a yummy addition to shrimp scampi, as it gets so much deep flavor from roasting in the oven and is hearty & filling. If this isn't a favorite veggie, zucchini noodles would be a yummy alternative, too.
The rest of our ingredients are pretty classic, like lots of butter, garlic, lemon juice, fresh parsley, and some red pepper flakes. I bought cooked shrimp, so all you really have to do is warm it up in the butter garlic sauce before serving it over the cauliflower. This makes for a simple and easy to make dinner any night of the week.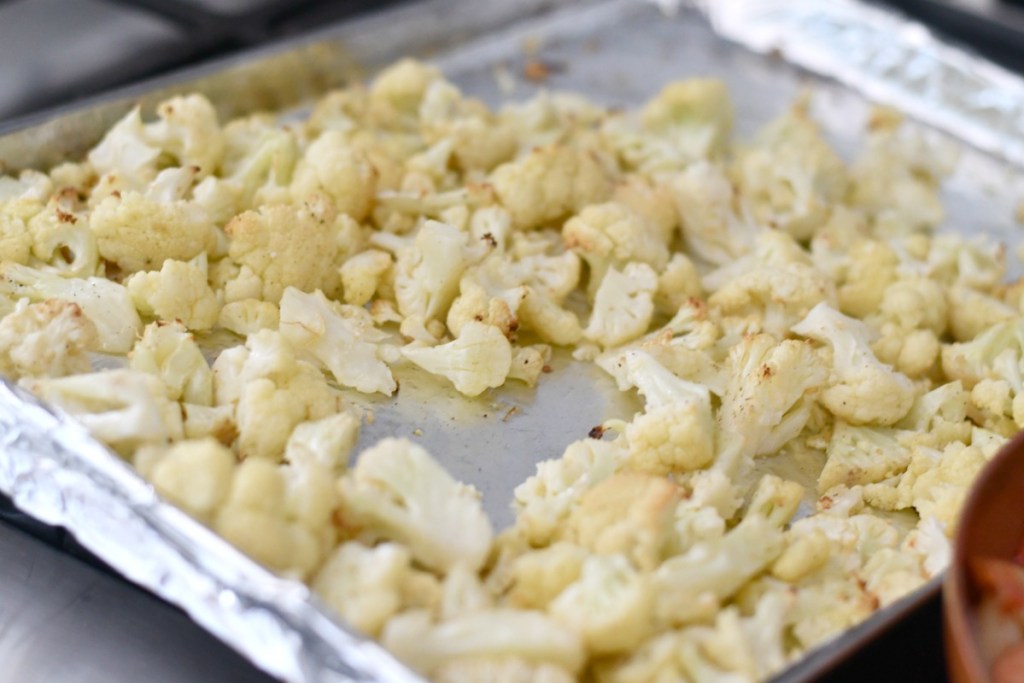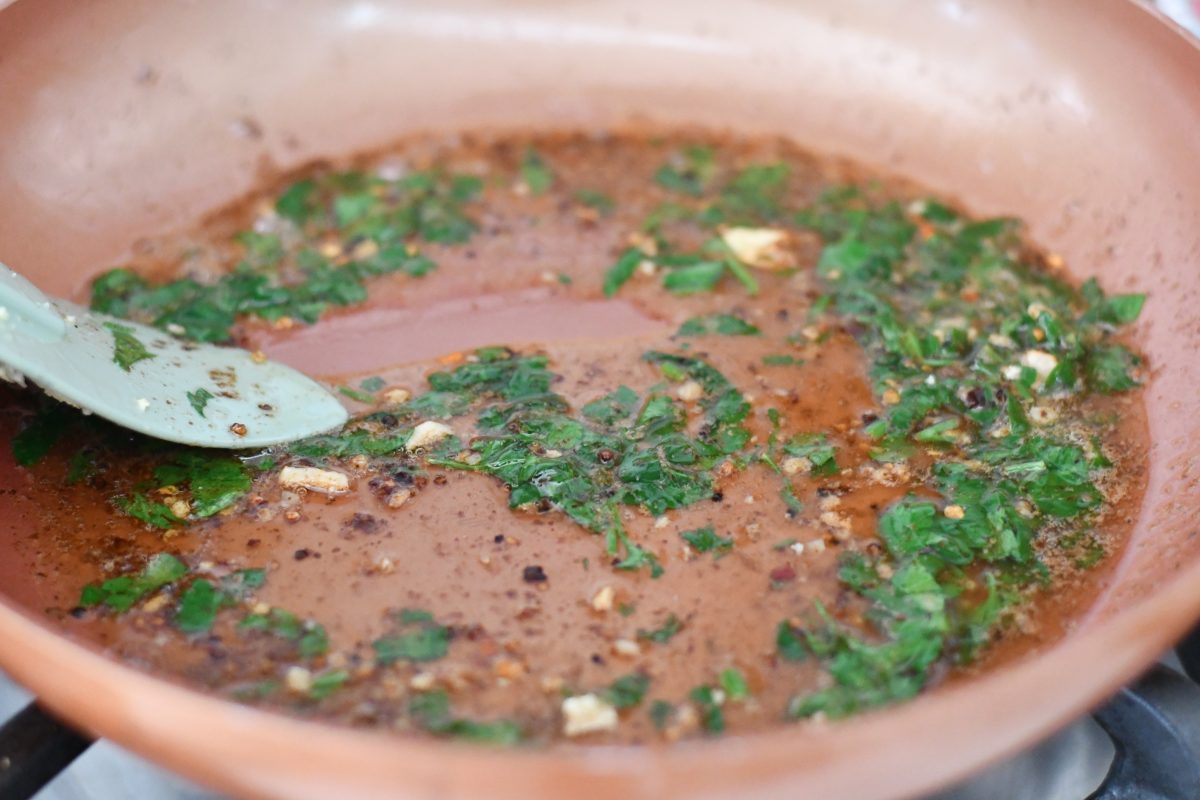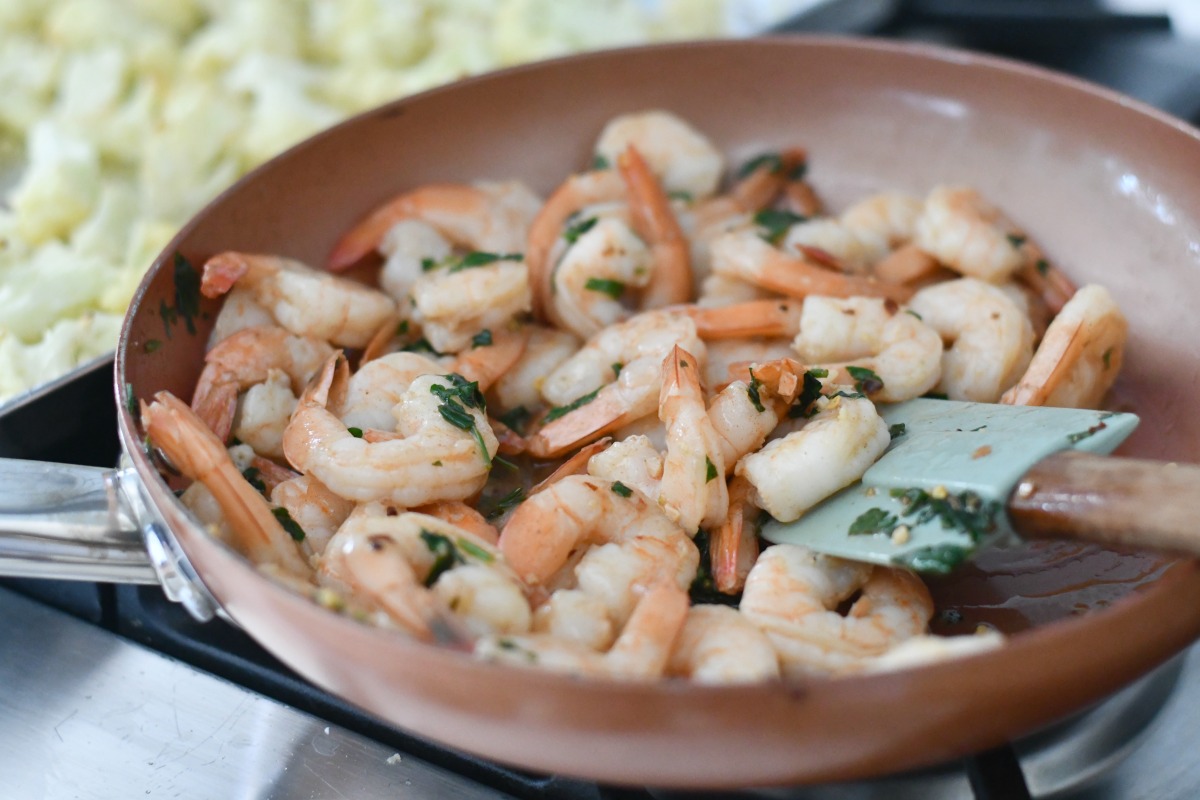 ---
Print
Keto Cauliflower Shrimp Scampi
yield: 4 SERVINGS
prep time: 10 MINUTES
cook time: 30 MINUTES
total time: 40 MINUTES
Buttery garlic shrimp served over oven roasted cauliflower.
Ingredients
For the Cauliflower:
1 head of cauliflower, chopped into bite-sized pieces
2 tablespoons olive oil
1/2 teaspoon of salt
pinch of black pepper
For the Scampi:
4 tablespoons butter
3 cloves of garlic, minced
1 tablespoon lemon juice
1/4 cup chicken broth
1/4 cup chopped fresh parsley
1/4 teaspoon red pepper flakes
1/2 teaspoon salt
pinch of black pepper
16 oz. cooked shrimp
optional topping: shaved parmesan cheese
Directions
1
Preheat oven to 400 degrees. Place chopped cauliflower on a sheet pan. (I covered mine in foil for easy cleanup.) Toss with olive oil and salt and pepper to coat. Bake in the oven for about 20 minutes, or until tender and slightly browned.
2
Meanwhile, on the stove, heat a skillet to medium heat, and add butter. Move butter around to melt and coat the pan. Add garlic, and saute for a minute or two until fragrant.
3
Add lemon juice, chicken broth, red pepper flakes, salt, and pepper, and fresh parsley.
4
Add shrimp and let saute in pan a couple minutes to warm up.
5
Divide cauliflower between 4 plates, and serve shrimp over cauliflower with parmesan cheese if desired.
Nutrition Information
Yield: 4 servings,
Amount Per Serving: 321 Calories | 20g Fat | 9g Total Carbs | 4g Fiber | 28g Protein | 5g Net Carbs
---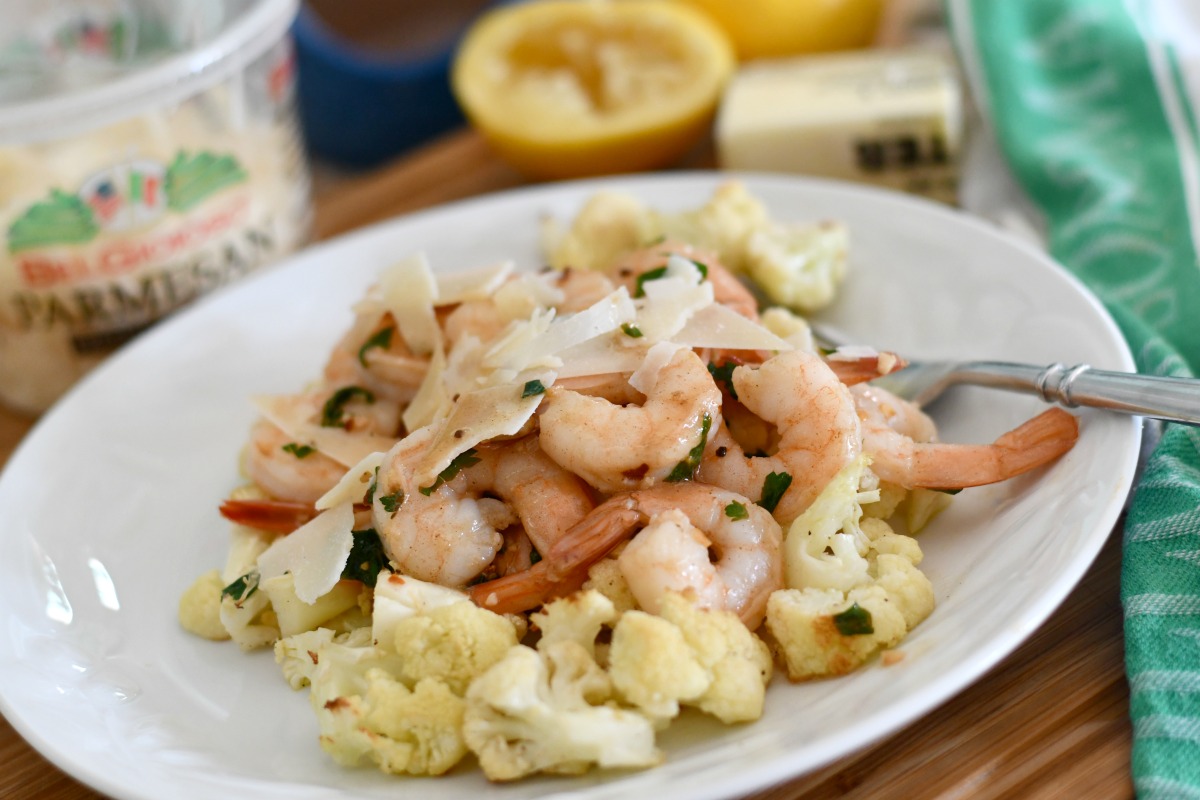 Oh, my buttery goodness!
This shrimp scampi was so satisfying and has such great fresh flavors going on. We loved this as a keto meal idea, and I think your family will, too!
---