These Keto Italian Stuffed Peppers are Insanely YUM!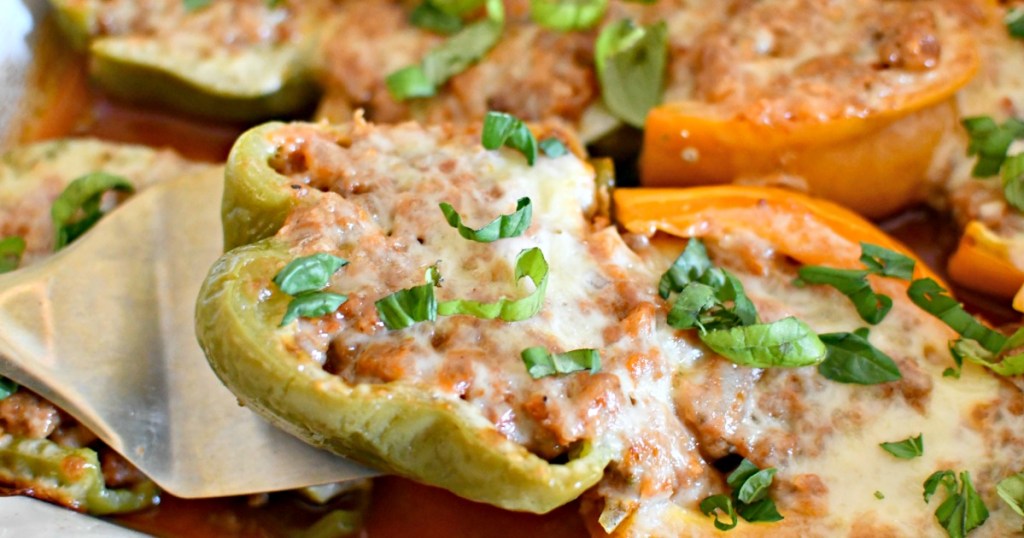 Here's a comforting keto dinner idea everyone in the family will LOVE!
If you love traditional stuffed bell peppers with white rice and all the savory Italian flavors, it's actually pretty easy to duplicate that recipe into a similar low-carb version. I'm using cauliflower rice for our keto stuffed peppers!
These keto stuffed peppers turned out delicious, and I love how easy it is to make the Italian sausage filling and then bake them in the oven until the cheese is melted and bubbly. YUM!
The result is roasted peppers stuffed with a satisfying meaty tomato filling and melted cheese over the top for the the ultimate comfort food dish. This is one of my favorite keto meals … and it's definitely one even non-keto eaters will enjoy!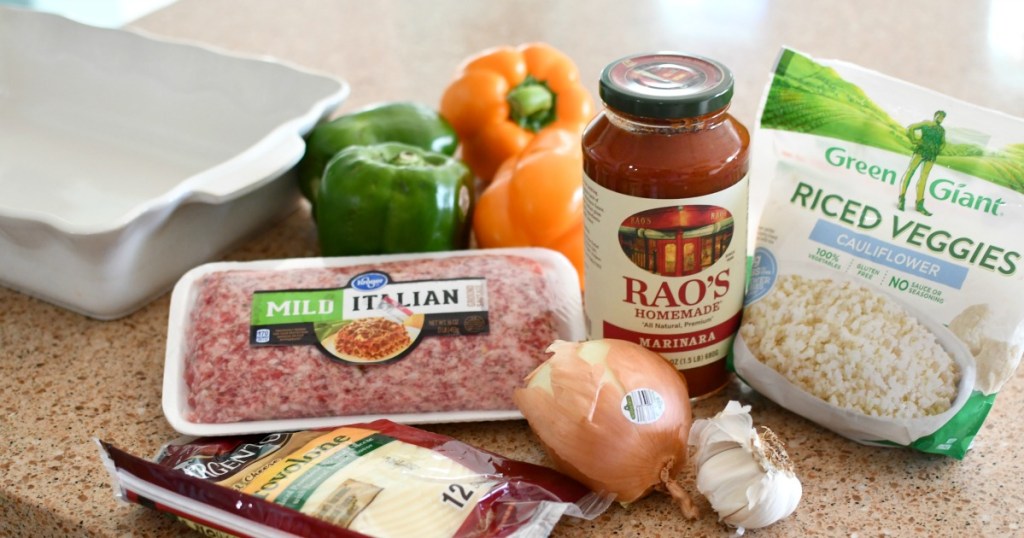 Tips for making the BEST keto stuffed peppers:
Everyone makes stuffed peppers a little differently. I prefer to add foil to the pan and opt for a longer oven cook time instead of par-cooking pepper in a separate pot. If you wanted to boil them first until tender then you could probably lower the cooking time to 20 minutes, or until the cheese is melted.
I like to use mild Italian sausage because of the added spices and flavors, however, you can definitely improvise using ground beef or even a half and half mixture.
Using a bag of frozen cauliflower rice is super easy and convenient in this recipe! I first defrosted my bag in the microwave and then squeezed the bag to remove the water before adding it to the skillet.
This would be a great keto meal prep idea! These keto stuffed peppers are so tasty as leftovers when warmed up in the microwave or air fryer.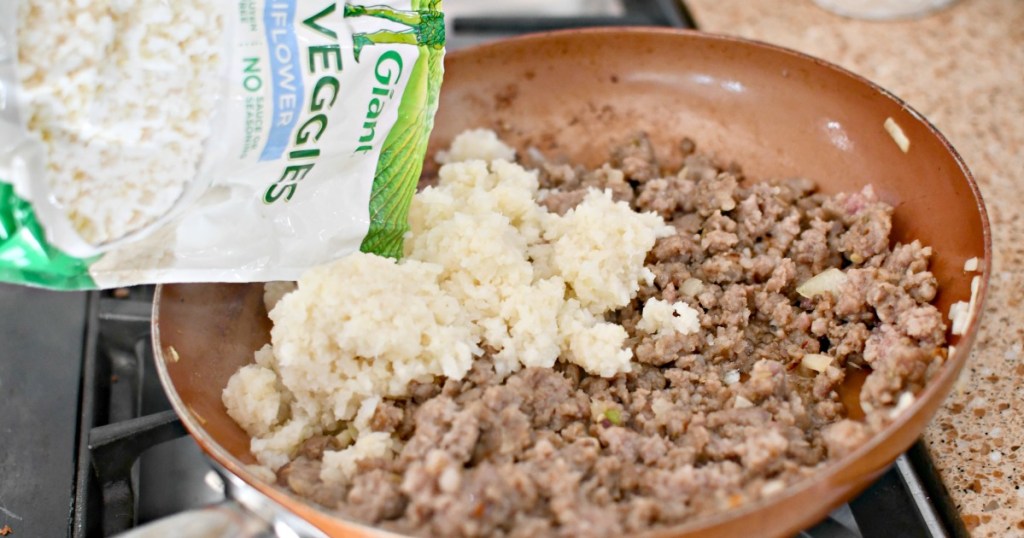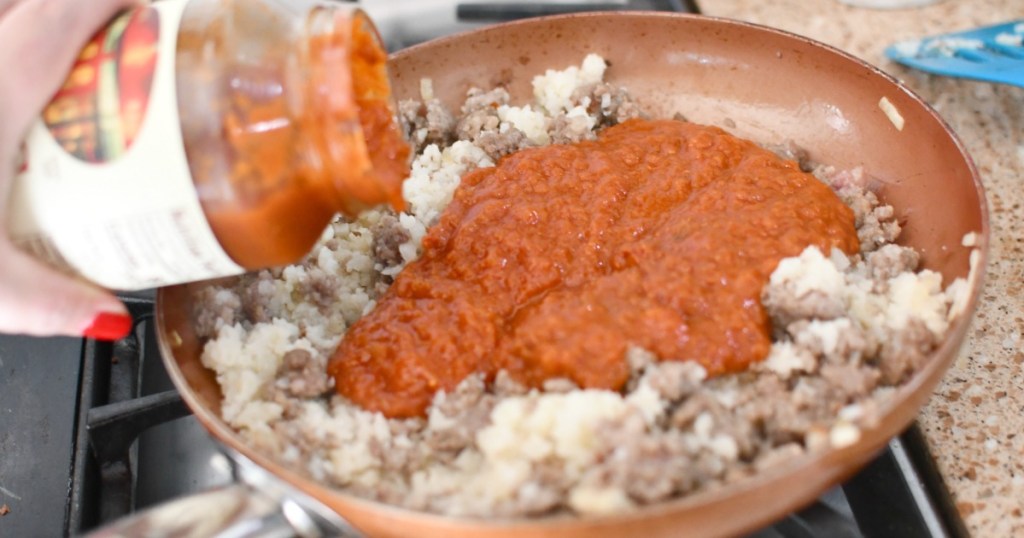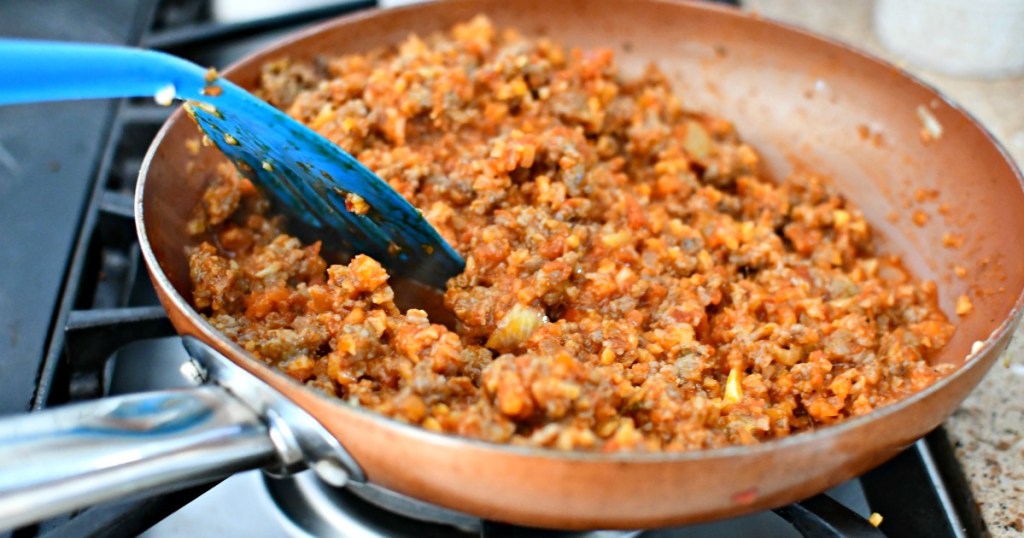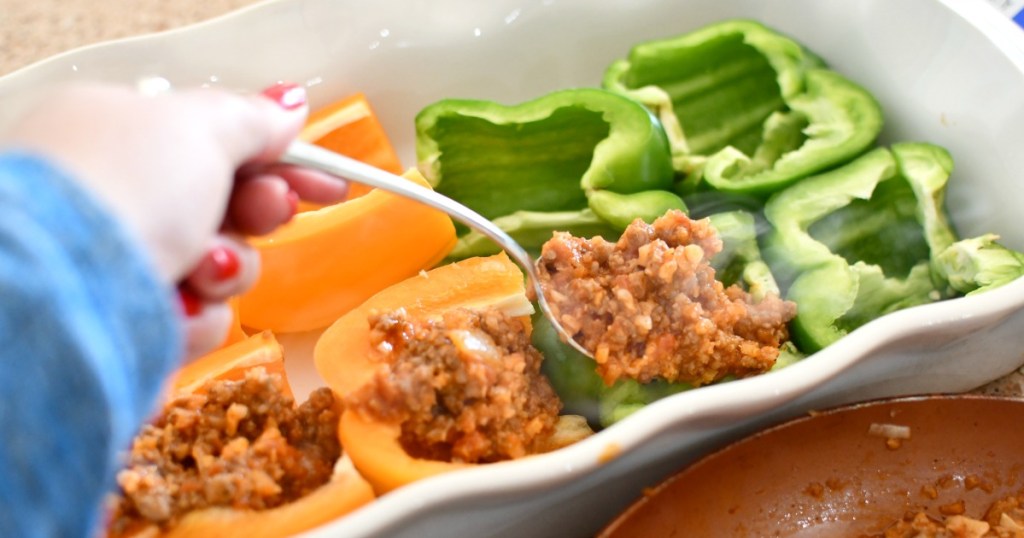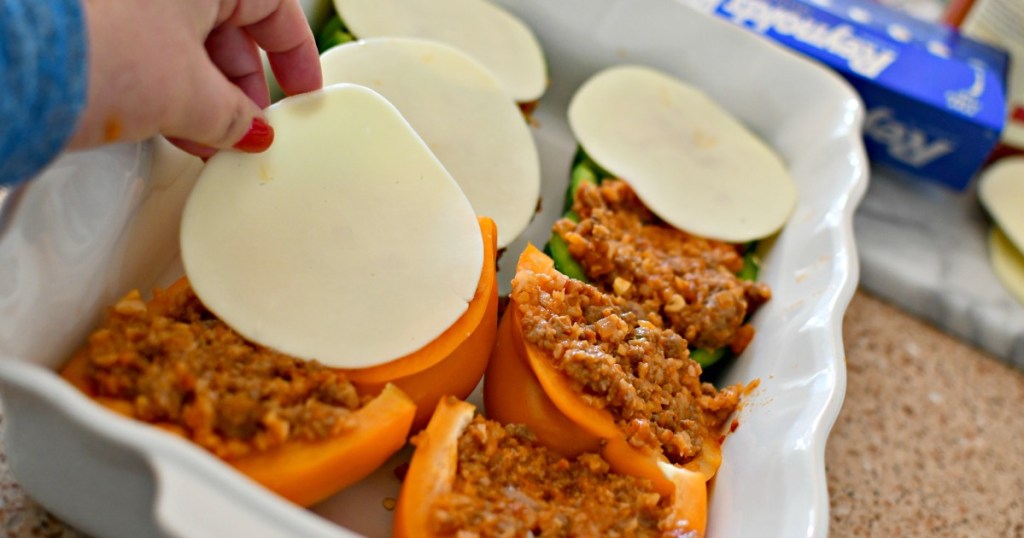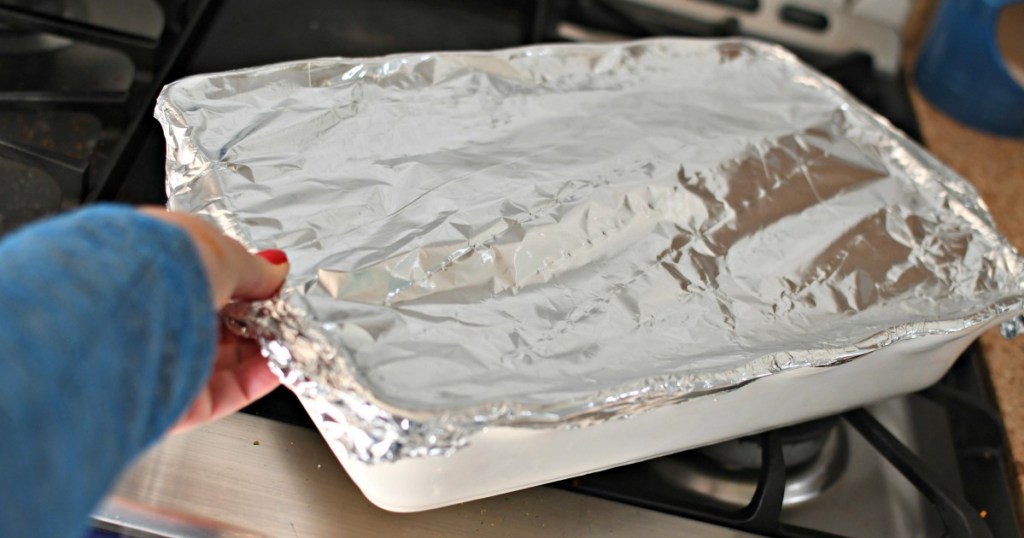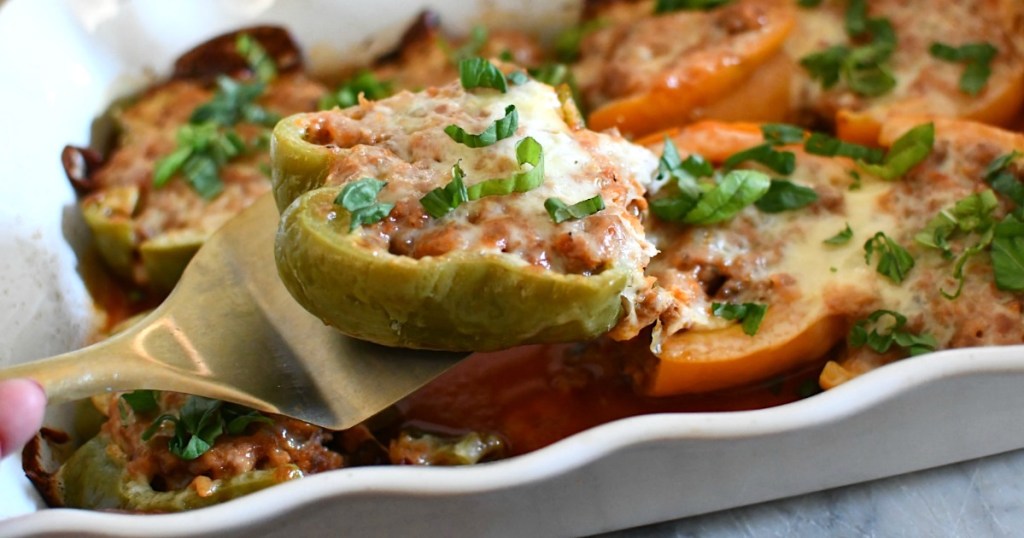 ---
Print
Keto Stuffed Peppers
yield: 8 SERVINGS
prep time: 20 MINUTES
cook time: 45 MINUTES
total time: 1 HOUR 5 MINUTES
Roasted bell peppers stuffed with an Italian sausage and cauliflower rice filling with melted cheese on top!
Ingredients
4 bell peppers
1/4 cup chopped onion
3 cloves garlic, chopped
1 lb ground Italian sausage
1 teaspoon Italian seasoning
1/2 teaspoon salt
1/4 teaspoon pepper
*optional garnish idea: fresh basil
Directions
1
Preheat the oven to 400 degrees. Cut the bell peppers in half lengthwise, and remove the seeds and inside rind. Place them on a 9x13 baking pan or rimmed sheet pan.
2
Heat the stove to medium heat. Crumble and cook the ground sausage in a pan with the chopped onion and garlic. Drain grease if necessary.
3
Add the cauliflower rice and marinara sauce to the meat mixture and also stir in the Italian seasoning, salt, and pepper. Mix until combined.
4
Spoon the meat mixture into each bell pepper. Use the back of a spoon to tightly pack them a bit. Top each pepper with a slice of provolone cheese.
5
Cover the baking pan with foil. Bake for 35 minutes covered until the peppers become tender. Remove the foil and bake for another 10 minutes until cheese is melted and slightly browned. Remove and let cool. Serve warm with sliced basil as a garnish. Enjoy!
Nutrition Information
Yield: 8 stuffed peppers, Serving Size: 1 stuffed pepper (1/2 of a bell pepper)
Amount Per Serving: 298.3 Calories | 20.9g Fat | 10.1g Total Carbs | 3.0g Fiber | 16.9g Protein | 7.1g Net Carbs
---
Note: There may be some brothy liquid at the bottom of the baking dish from the peppers and cauliflower, but it really didn't bother me since you transfer it to a plate to eat anyways. Enjoy!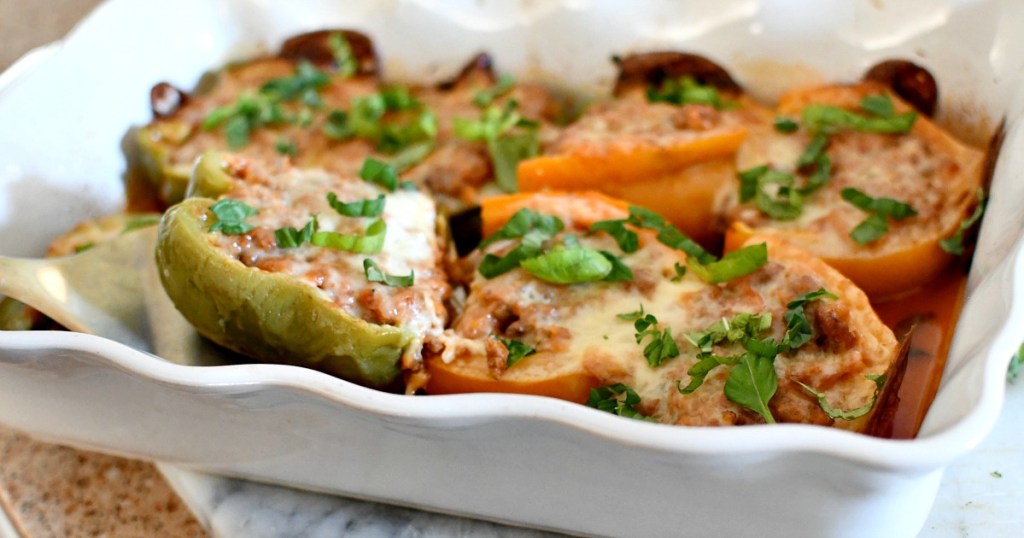 We are in LOVE with this keto-friendly version of stuffed peppers!
I swear you won't even miss the white rice in this recipe, and it has all the same textures and delicious flavor as traditional stuffed peppers. The provolone cheese melted over the top is so comforting and the balance of meat, cheese, and veggies is perfection!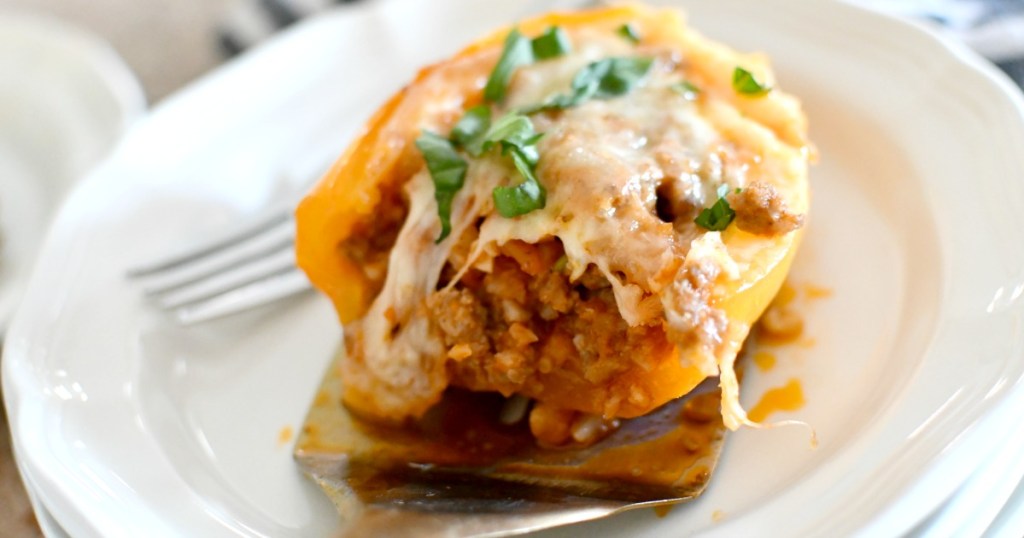 Check out what my teammate Jenna has to say about these keto stuffed peppers:
"We are big fans of stuffed peppers at my house! We make them regularly, and we all really enjoyed this version! The bake time was spot on and the prep was super easy to do and follow. The seasonings with the sausage made for a super flavorful dish, and the cheese on the top was the best part! So delicious!!!"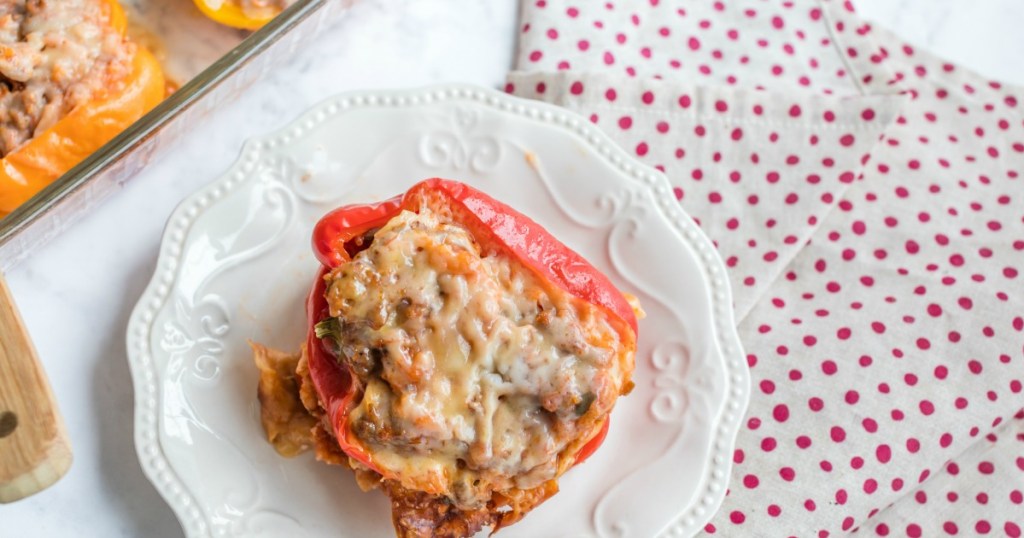 ---
Check out these keto Philly cheesesteak stuffed peppers next!