Here's How I Kick Sugar Cravings to the Curb with Keto
The struggle is real.
Personally, the biggest hurdle for me when I first began eating a ketogenic diet was definitely learning how to deal with my insanely strong sugar cravings. 😬 Those powerful sugar and carb cravings got intense, and I often daydreamed about devouring a Costco sheet cake. Yes, I am a complete sugar addict.
I feel like this is a common complaint from many new keto eaters, and the reason so many people spend the first few weeks of this new lifestyle googling keto desserts.
It took me a while to realize this, but for me eating keto isn't about substitutions, it's about a totally different way of thinking about food.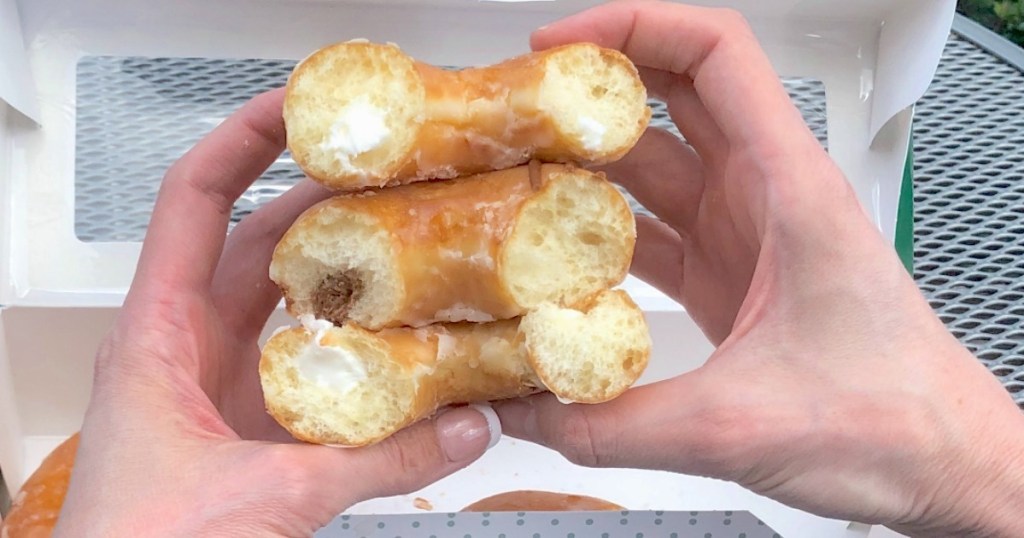 Changing your mindset is the first step.
My relationship with food wasn't always the healthiest. Through most of my 20s, I struggled with bulimia. It makes me sad to think of myself during those years. I was an addict – cake, doughnuts, ice cream, binges, purges, numb – that was me. It was a vicious cycle. I did end up going to rehab and learning other ways to cope with the stresses of life. To be honest and open, I struggled after rehab, but thankfully due to the support of loved ones and learning to be kind to myself, I slowly broke free from my addiction.
As a recovering bulimic, I really try to focus on eating to live, not living to eat. What about you, do you eat to live or live to eat? It's a good question to ask yourself and think about.
It took me a while, but now I live AND thrive without sweeteners in my coffee, without dessert after meals, without chewing a pack of sugar-free gum in hours, and without consuming loads of sugar-free JELL-O! Yes, at one time, those JELL-O containers were my best friend.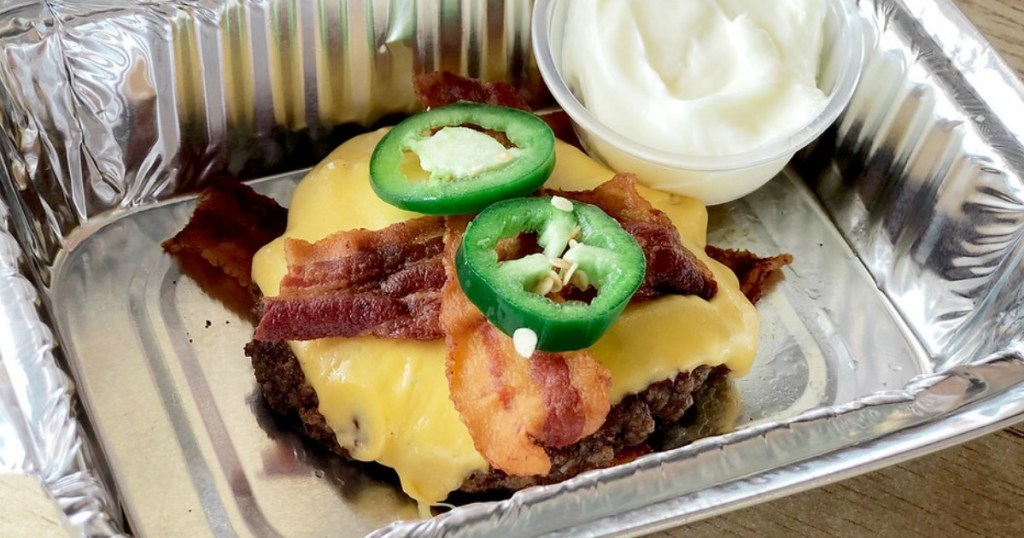 While I love a good keto dessert, I try to eat pretty clean most of the time and focus on whole foods. What likely helps is that I personally don't need a lot of variety in my diet and could literally eat bun-less bacon cheeseburgers daily and not get sick of them.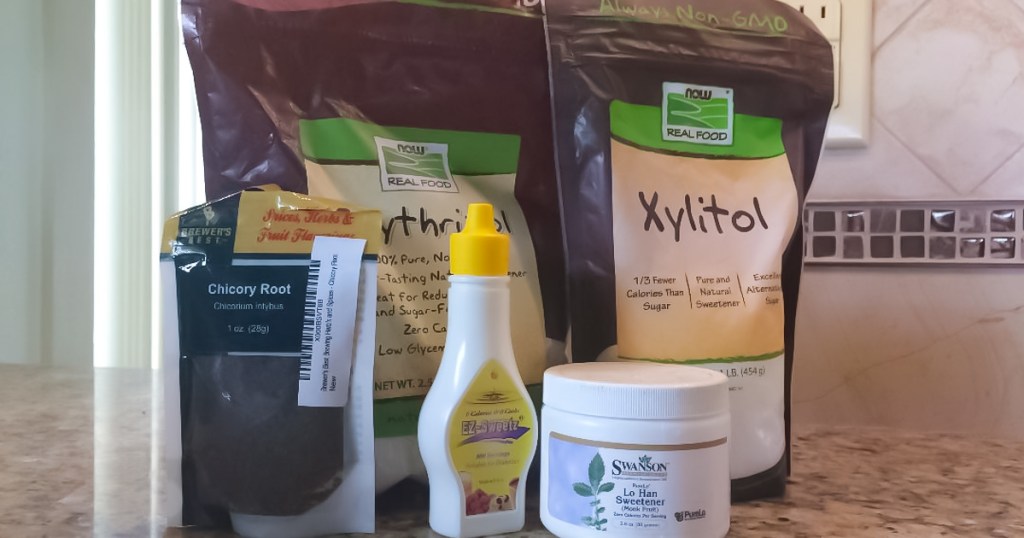 Living a sweet life doesn't have to include sugar.
There are numerous options for keto-approved sweeteners and they are so popular right now with so many people trying to kick the sugar habit, but I've found that continuing to eat artificial sweeteners just makes me continue to crave sweets. With that said, I try to steer away from them as much as possible.
In addition, there are other negative side effects from those sweeteners too that definitely affect me BIG time (and this could be because I have major portion distortion issues when it comes to sweets and I tend to OVER-consume! Oops!), like bloating, gas, and diarrhea. And of course, there's the legendary Sugar-Free Gummy Bears reviews on Amazon (if you haven't, you should for sure read this for a good laugh).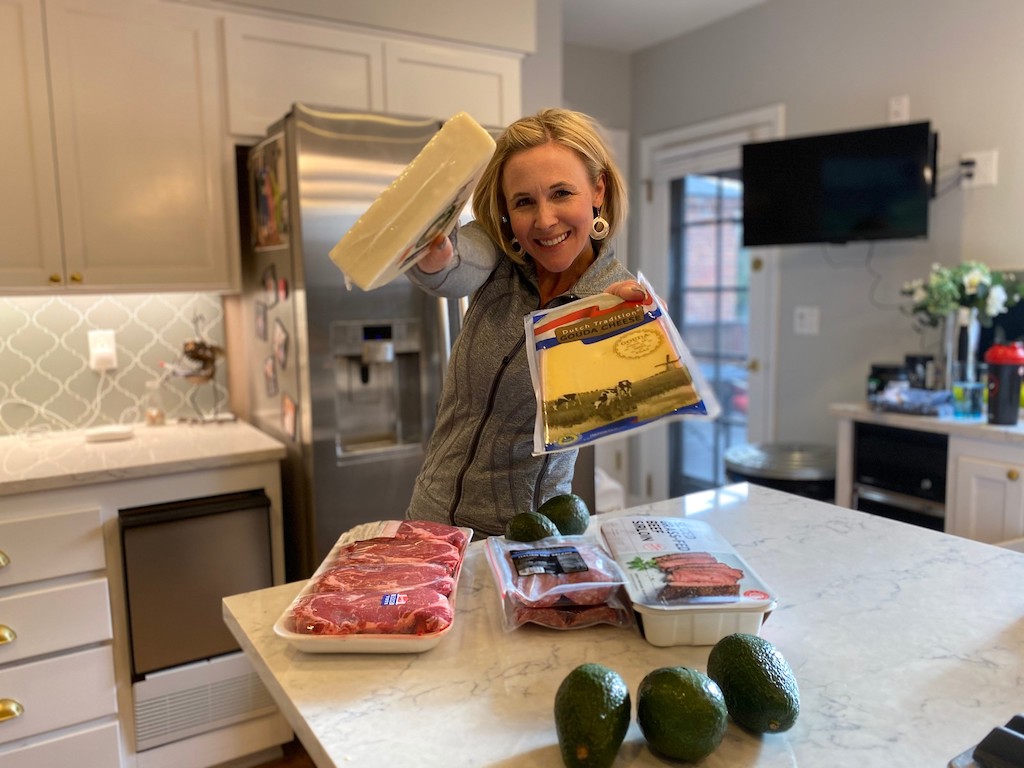 Make the change mentally and physically.
Instead of focusing on the list of foods I couldn't have, I focused on the delicious foods I could enjoy while living the keto life. I feel like so much of a person's diet is based on lifelong habits like eating breakfast first thing in the morning, having something sweet after dinner, consuming a bowl of popcorn while watching a movie, having dessert to celebrate something, etc. Once you get over that initial hump and create new habits, it's so much easier to resist.
So when a newbie asks how to kick those cravings to the curb, the short answer is—try and change up the way you eat first rather than replacing those cravings with a keto version.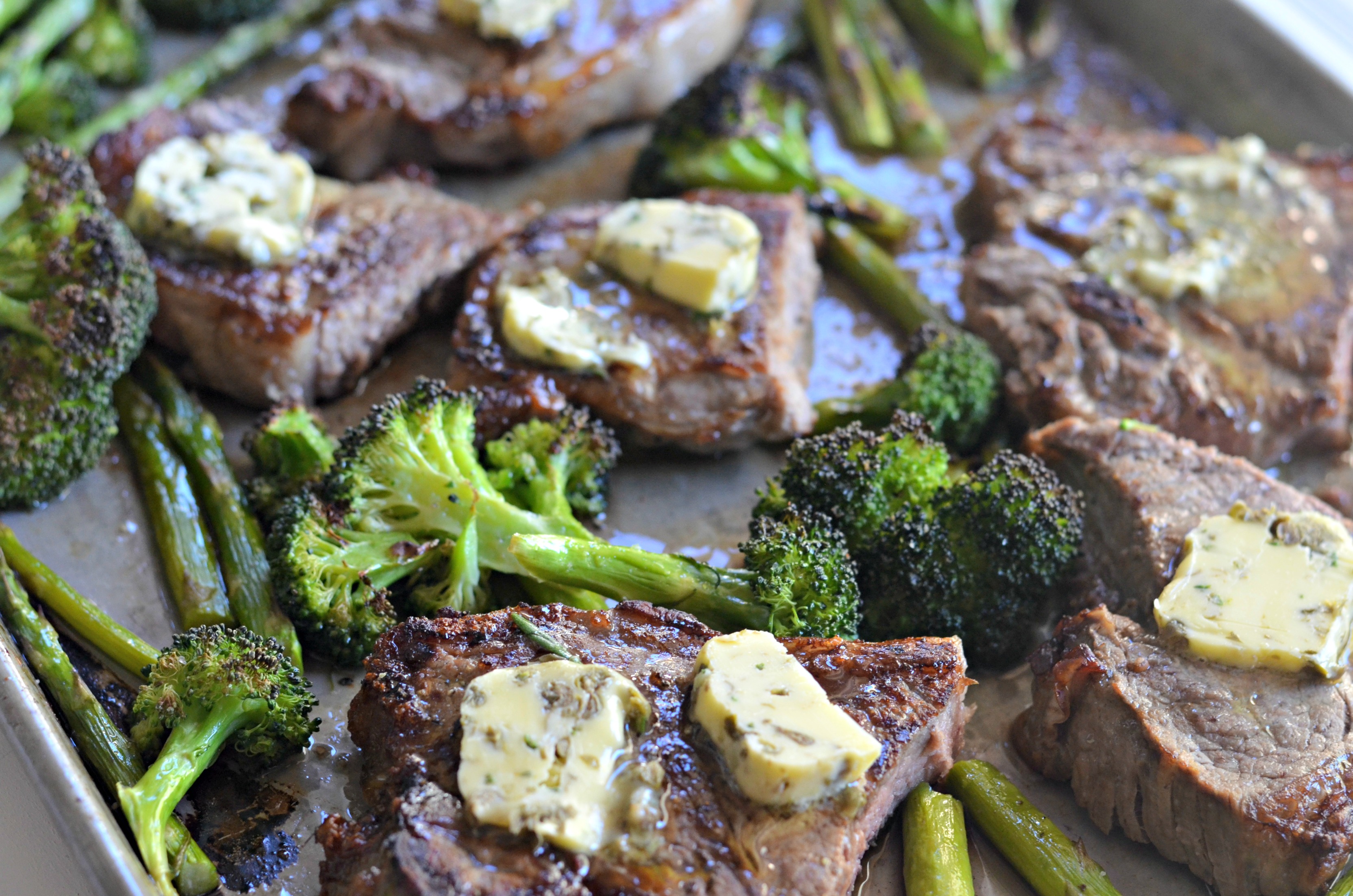 It's not a diet, it's a lifestyle change!
A ribeye steak (if you like steak) can be an entire meal – and a pretty filling and a delicious one at that. And coffee with heavy cream and no sweetener is so good as is! Keep your belly full of whole foods that are ketogenic and your cravings will start to diminish.
I've been in the keto groove for a few years now, and most of the time it's easy for me to resist all of the sugary temptations. I don't get sick of eating the same types of meals over and over and over again (maybe I'm weird?) and I find that the high-fat portion of this diet keeps me totally satisfied. In fact, when I do treat myself to a sugar-alternative in my coffee or indulge in something I shouldn't, the sweet flavor often tastes a bit weird to me.
If you need a cheerleader in your keto journey, I'm here for ya!
If you're just starting out and find yourself dreaming of sheet cake, know that it does get easier. First, start lovin' that body of yours and taking good care of it.