Starbucks Guide: The BEST Ways to Order Keto, According to a Barista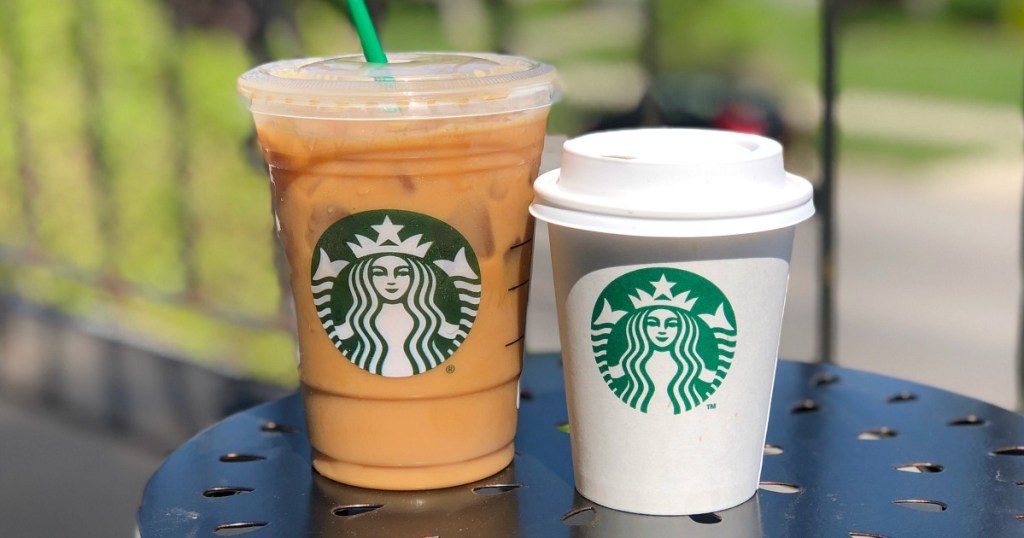 Picture this — you're at Starbucks, there are a bunch of under-caffeinated coffee fiends behind you, and it's now your turn to order. The issue? You have no clue what in the heck you can actually order that's keto-friendly outside of plain black coffee!
Thanks to the diligence of one keto-loving Starbucks barista on Reddit, along with suggestions from our Hip2Keto team, we've put together a guide of the best drinks and snacks that you can order without knocking yourself out of ketosis.
Hip Tip: Want an easier way to take this list with you? Download the printable with various sizes for your convenience!
---
"Iced [black] tea, unsweetened"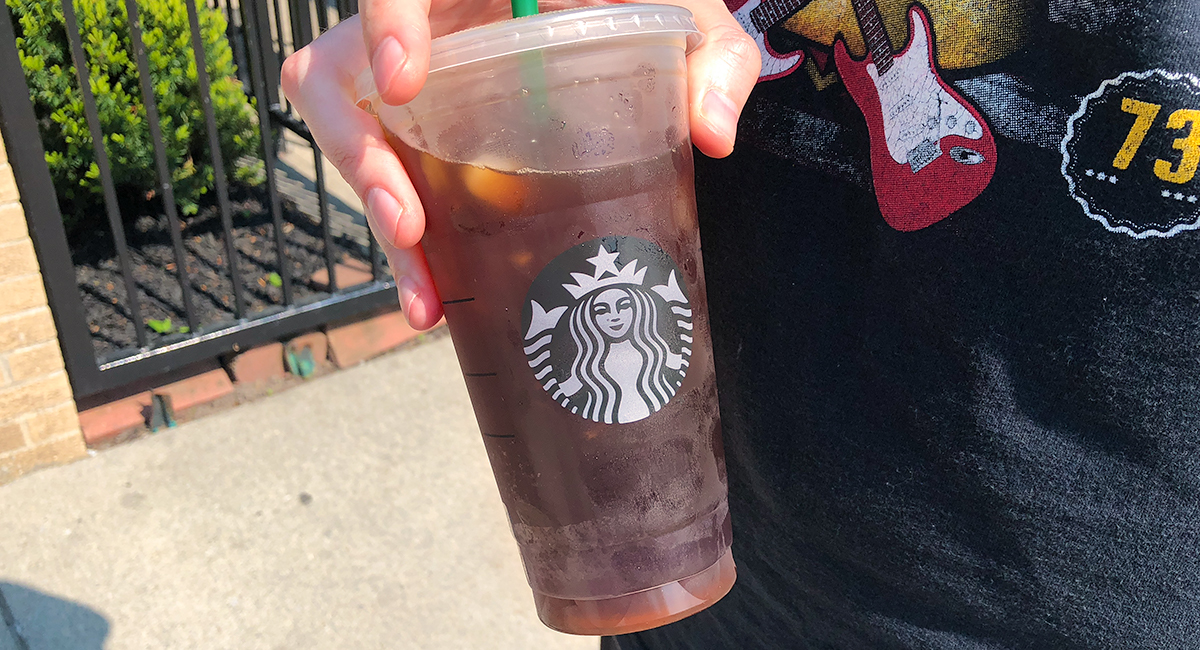 Iced tea comes sweetened with liquid cane sugar unless otherwise specified, so you'll want to ask for this unsweetened. Your tea options are black, green, white, and passion tea (herbal tea) and if you need a touch of sweetness, you could add a non-sugar sweetener. Just ask your barista to shake it into the tea — it will taste so much better when it's incorporated and dissolved.
---
"Americano topped with a splash of heavy cream"
Collin's go-to order! A simple Americano (hot or iced) with a splash or two of heavy cream cures caffeine cravings without a carb overload.
---
"Iced coffee, unsweetened, with [3 pumps] of sugar-free [vanilla] syrup"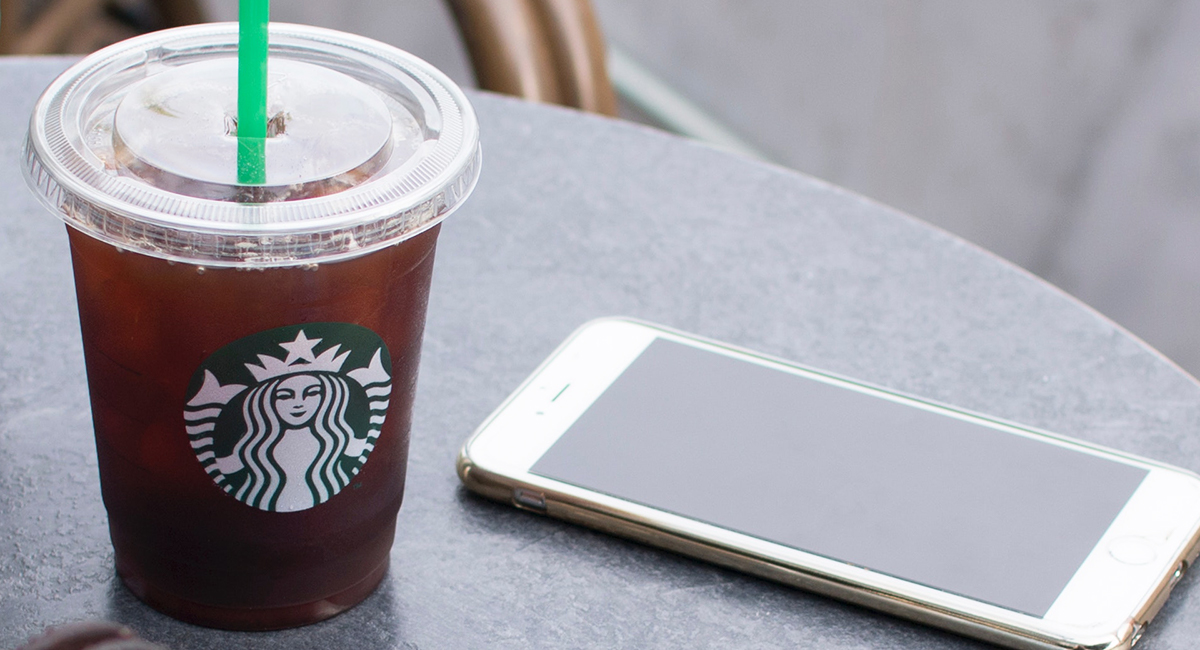 Iced coffee and cold brew come pre-sweetened with their classic syrup so you'll have to ask for it without sugar. You can still get some sweetness from their sugar-free syrups in vanilla and cinnamon dolce. Feel free to top it with heavy cream as well!
For a tall, ask for 2 pumps of the sugar-free syrup, 3 pumps for a grande, and 4 pumps for a venti.
---
"Iced Passion Tea, unsweetened, with [3 pumps] of sugar-free vanilla, topped with a splash of heavy cream"
This mimics the looks of the oh so Instagrammable "Pink Drink", and you can even ask your barista to add freeze-dried strawberries for the full effect. Just note that while it is tasty and refreshing, it doesn't really taste anything like the original pink drink.
Follow the same syrup ratio as before (tall: 2 pumps of syrup, grande: 3 pumps, venti: 4 pumps).
---
"Starbucks Doubleshot on ice, unsweetened, topped with [almond milk] and [3 pumps] of sugar-free [vanilla] syrup."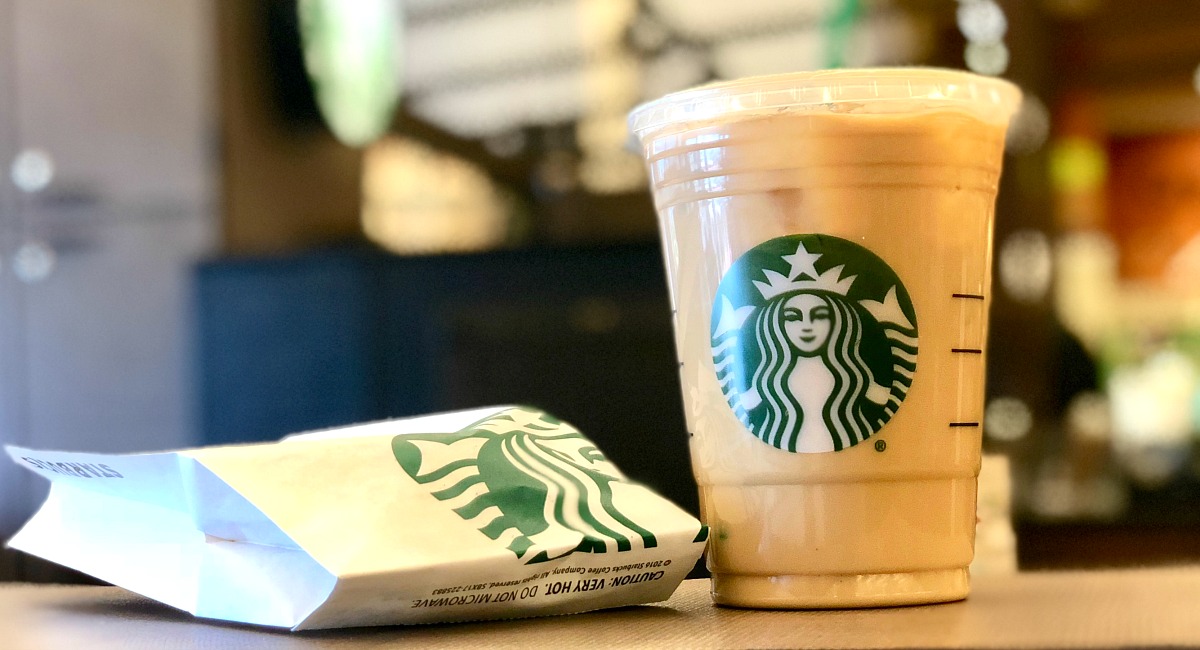 Need a serious jolt of caffeine? This drink boasts 3 shots of espresso (5 shots when ordered as a venti!) and is topped with either almond milk or light heavy cream. Feel free to flavor with either sugar-free vanilla or sugar-free cinnamon dolce.
---
"Iced lightly sweet chai latte, no liquid cane sugar, breve (pronounced breh-vay)."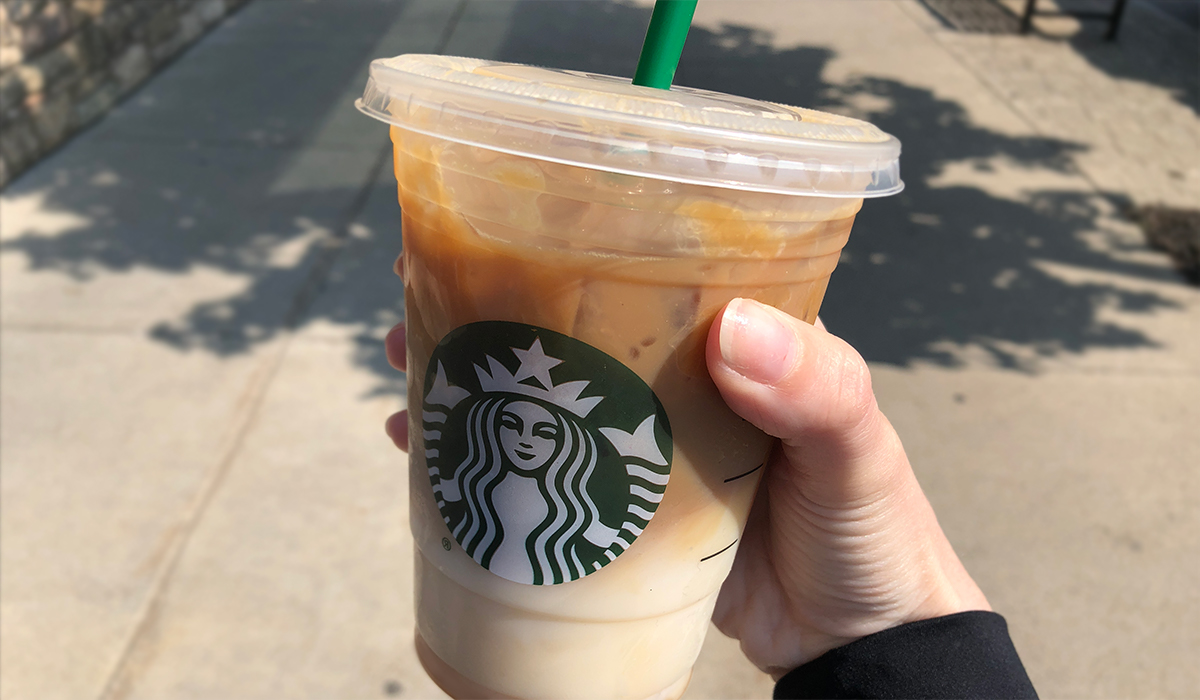 First of all, ordering something breve makes you sound pretty fancy. Breve, which just means half and half, is a good way to thin out a drink while still getting the benefits of some heavy cream. Ask your barista if you could have the breve as half cream, half almond milk to make the drink even more keto-friendly — just know that this request can only be made when ordering in person since the app doesn't allow for this customization.
Alternatively, you could also order a "chai tea with a splash of heavy cream and [3 pumps] of sugar-free vanilla." This suggestion by superplayah on Reddit is a great keto chai tea latte since it uses 2 chai tea bags rather than the concentrate. Just be sure to let it sit for a moment before drinking so the tea has enough time to "brew". For extra sweetness, you could also add in a couple of non-sugar sweetener packets.
---
"Iced coffee, unsweetened, with extra ice, sugar-free [cinnamon dolce] syrup, and 2 shots of heavy cream, blended frappuccino-style"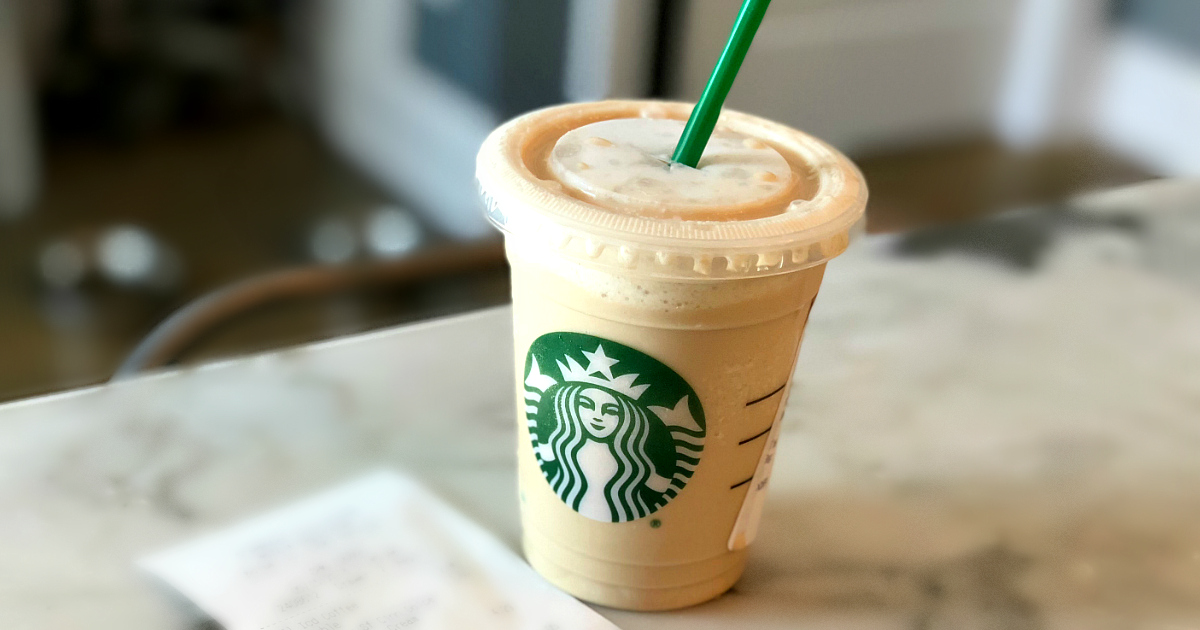 This slightly lengthy order will reward you with a keto frappuccino! Choose which sugar-free syrup you'd like and order the amount of pumps based on the drink size (tall: 2 pumps, grande: 3 pumps, venti: 4 pumps). When saying you want it blended frappuccino style, you may also need to clarify that you don't want the frappuccino base or frappuccino syrups.
---
"Short skinny mocha, breve"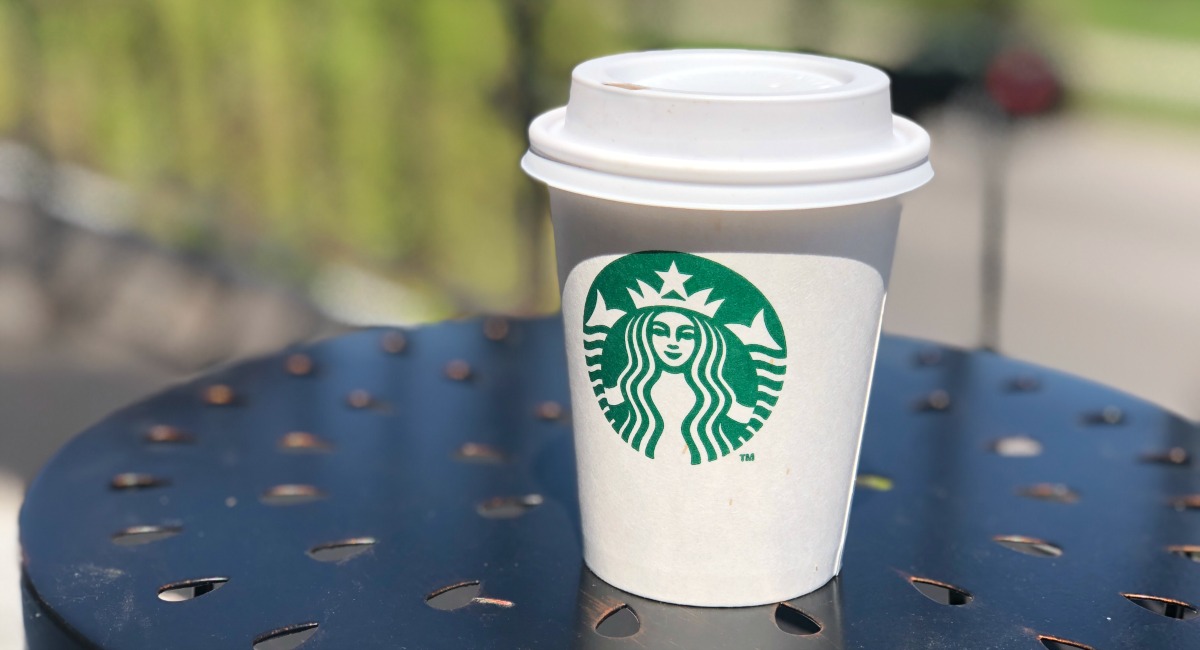 For a quick cure for chocolate cravings, this little chocolate bomb of a drink will do the trick. And don't forget to ask about customizing the breve as mentioned in the iced lightly sweet chai latte order!
---
"Half iced coffee, unsweetened, and half black tea with a splash of heavy cream and non-sugar sweetener."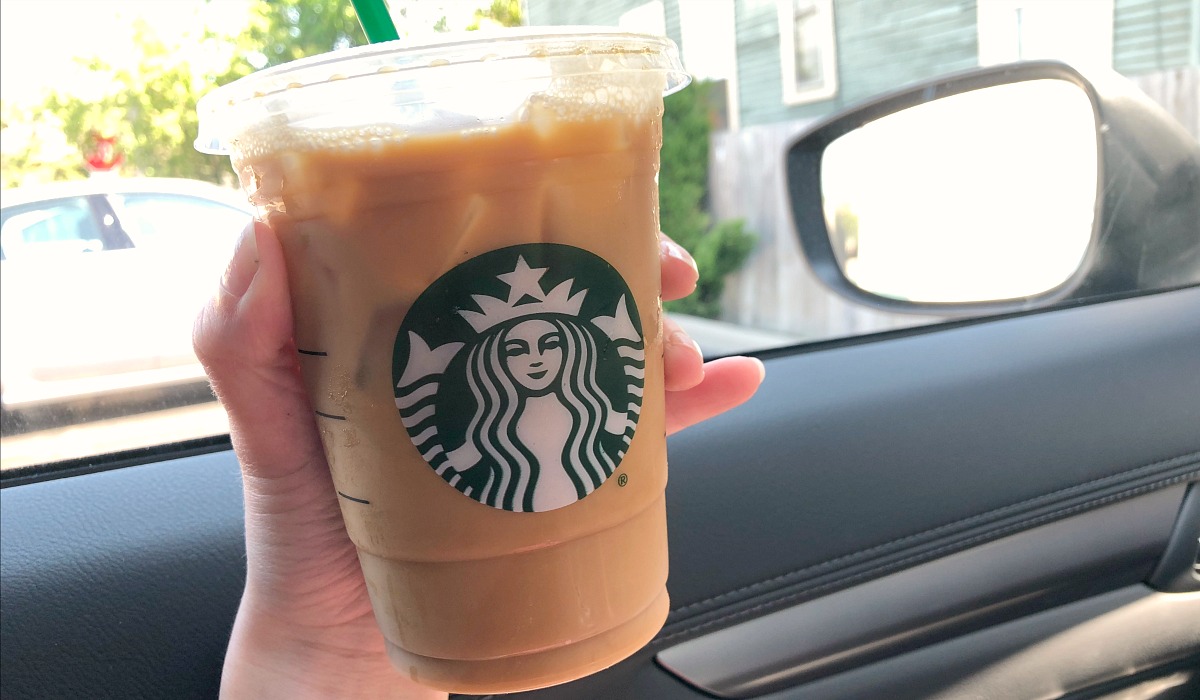 This brilliant hack by Dragon_Small_Z on Reddit will result in a drink that tastes similar to a Thai iced tea! Note this has to be an in-person only order as there's no half and half option on the mobile app.
---
As for what to eat…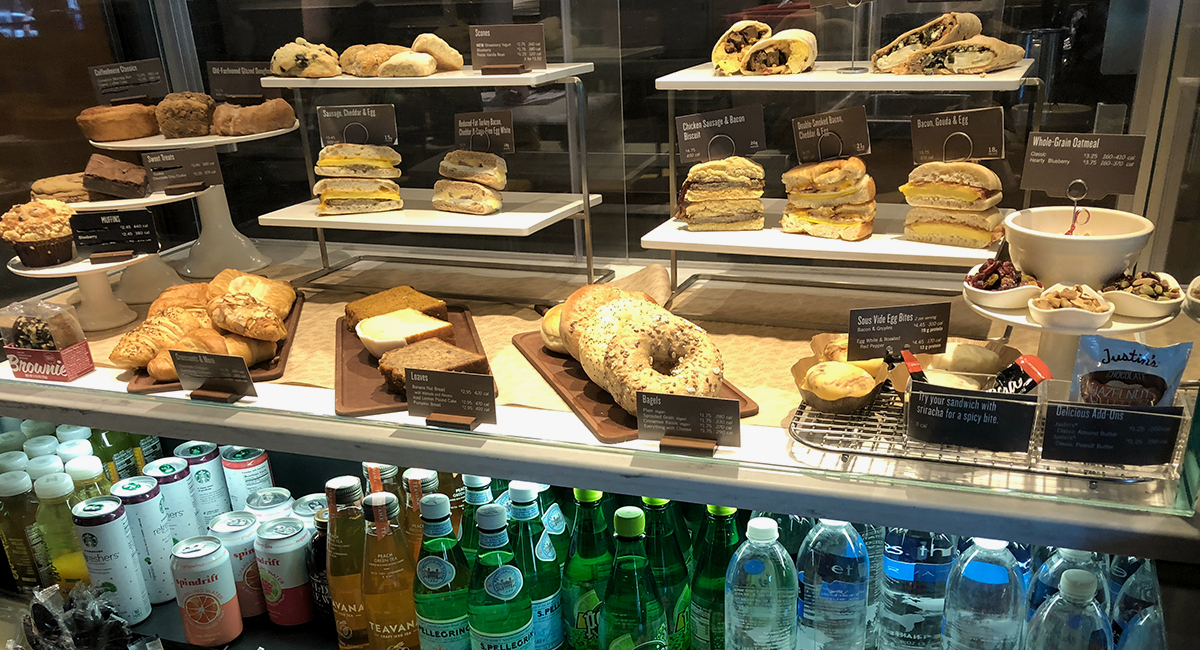 There really aren't a ton of options, but the insides of paninis (turkey pesto or chicken and double smoked bacon) are worth trying. The cheese and meat trays, along with the egg and cheese protein box (minus the fruit) are fair game as well.
There's also a fairly new meal-sized BLT Turkey protein box that's pretty keto-friendly when you leave out the bread. For a quick snack, Starbucks also carries Moon Cheese — they're crunchy little cheese balls made from 100% cheese!
Before you order something made with scrambled eggs thinking it's carb free (like the sous vide egg bites or breakfast sandwiches), note they, unfortunately, have hidden carbs since the eggs contain fillers.
---
Some other quick tips
If you're not keen on Splenda and have a different, preferred sweetener, consider carrying your sweetener of choice with you, just like Collin does! Stash it either in your purse or in the car so you can sweeten your drinks on the go! Some highly-rated liquid sweetener options are NuNaturals Liquid Stevia, Pyure Simply Sweet, NOW Better Stevia, or carry Xylitol in a baggie — it's one of our favorite keto sweeteners!
Another Hip Tip from Michelle at Hip2Keto — "I also carry my MCT oil in a little Ziploc to add to my Starbucks and have even brought a pat of butter to add."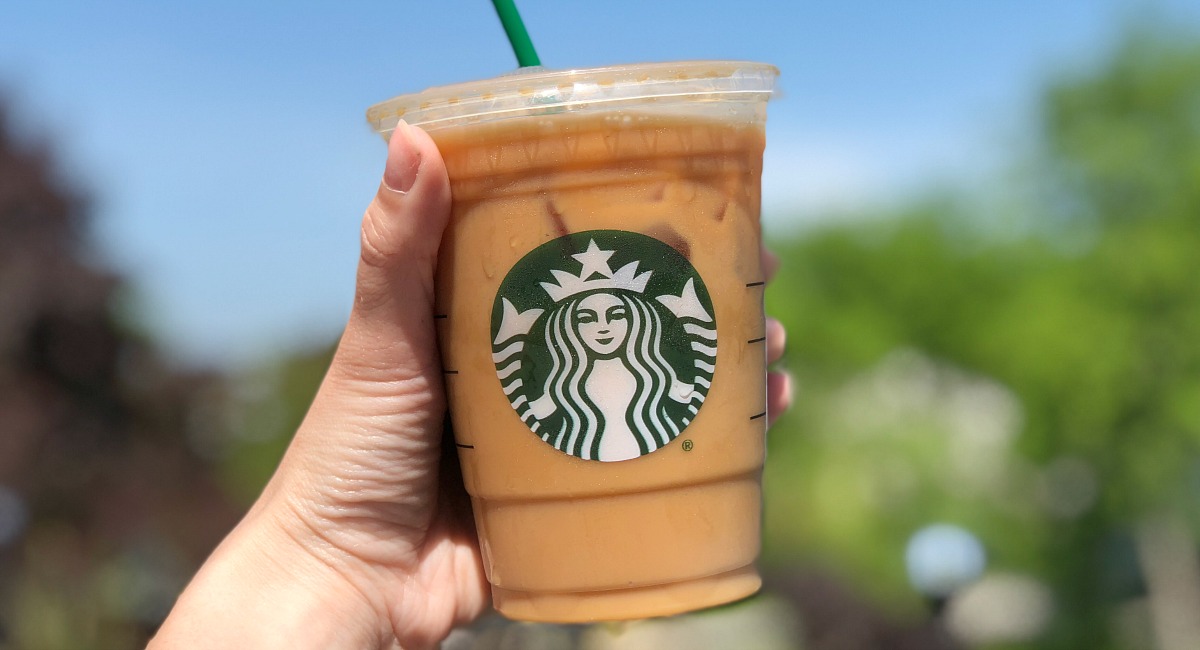 We're giving a big cheer to The Real Cutlass (the Starbucks barista on the Keto SubReddit) for making all of our caffeinated keto dreams come true!
What's your favorite keto-friendly Starbucks order?
Let us know in the comments!
---