Shopping Tips For Finding The BEST Keto Cuts of Meat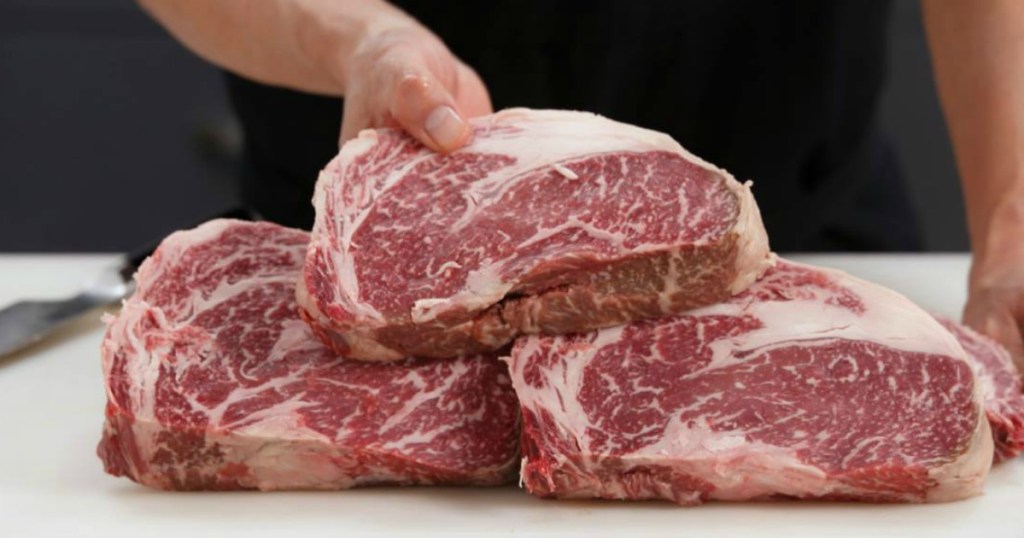 One yummy part of keto is flavorful meat.
To get into ketosis (and stay there), we've got shopping tips to make picking the best keto cuts of meats easy!
The last time I was in Chicago, some of my team and I had the most delicious steaks at Harry Caray's.
We also met a wonderful server who helped explain different cuts of meat and the important qualities to look for when choosing one on your own.
---
1. Look for lots of marbling (like lots!)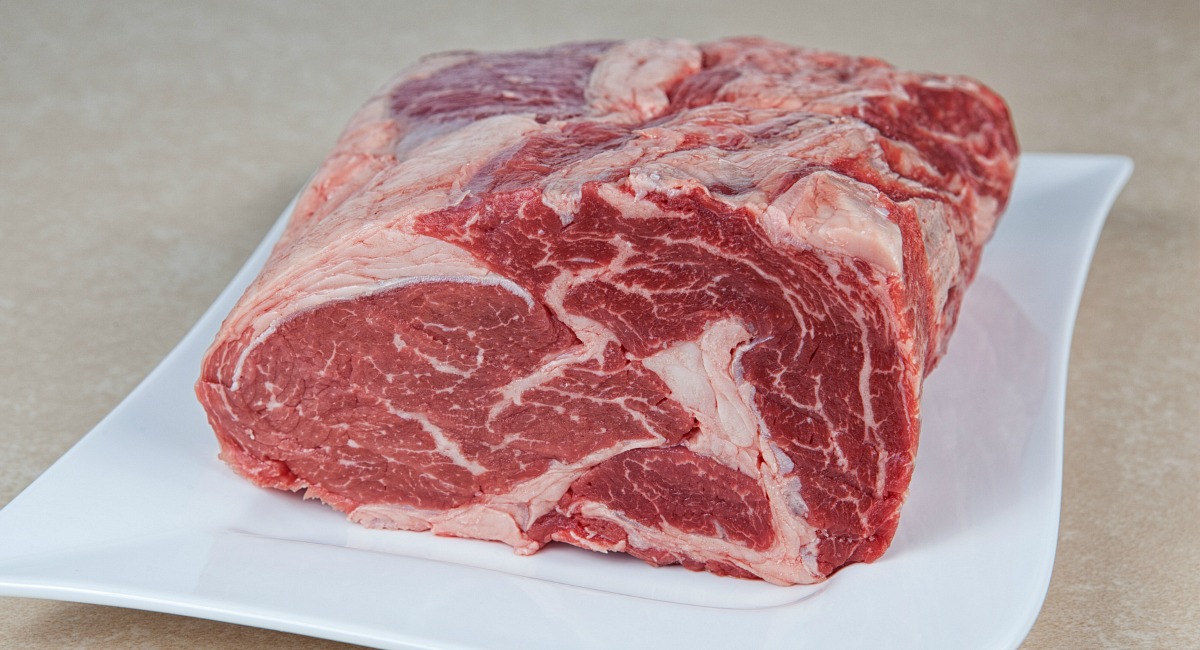 White marbling through red meat shows signs of fat, making the steak juicy, tender, and flavorful when cooked. This should be the first thing you look for when examining various cuts of meat.
But you'll want to be specific about the type of marbling. Look for very thin marbling veins as this will cause the meat to almost melt in your mouth (like butter!) once it's finished cooking. The thick chunks of fat usually become hard and end up being inedible.
Ideally, look for marbling similar to that of the tasty Wagyu Steak from Snake River Farms pictured above on the left rather than the large white chunk marbling on the right.
---
2. Go with anything with the word "rib".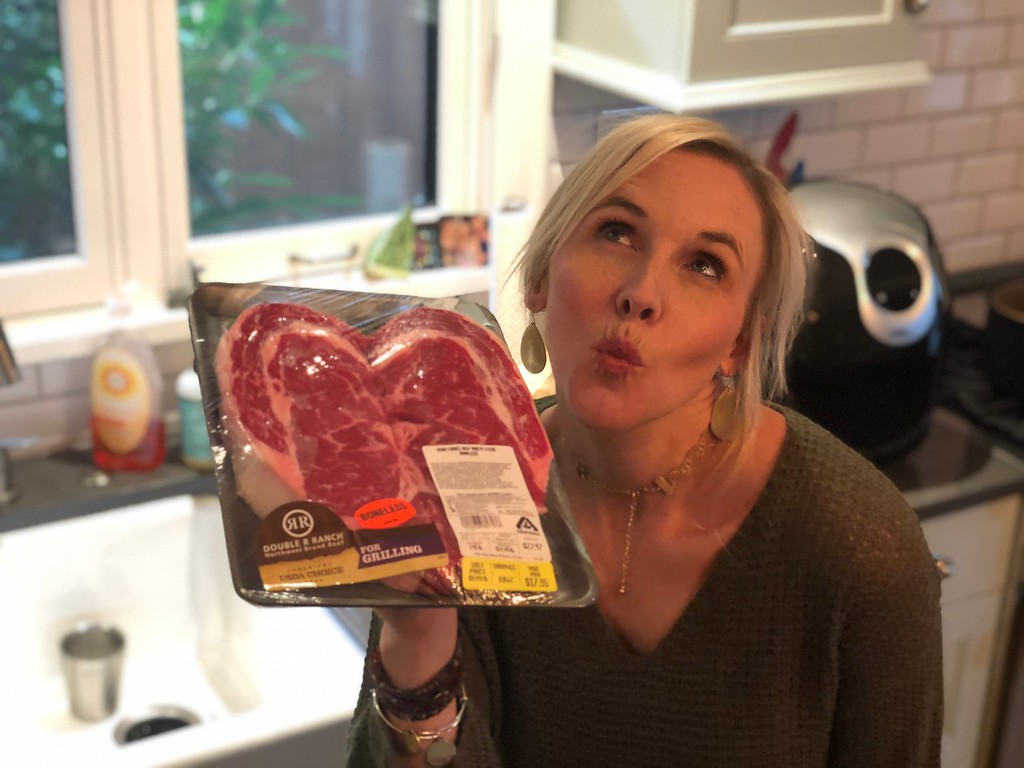 Ribeye (the most common keto steak), rib roast, and prime rib are all from the same section on the cow (just cut differently), as the most fat comes from the rib section. Simply cut into steaks to sear on the grill or skillet and cook as usual.
But don't single out beef! Pork ribs are also a perfectly viable keto meat and can also have more fat per serving than bacon. Lina has a tasty recipe for pressure cooker ribs over on Hip2Save which can have your favorite sugar-free BBQ sauce subbed in.
---
3. Ask for other affordable cuts like 7-bone chuck steak, chuck eye, or top round.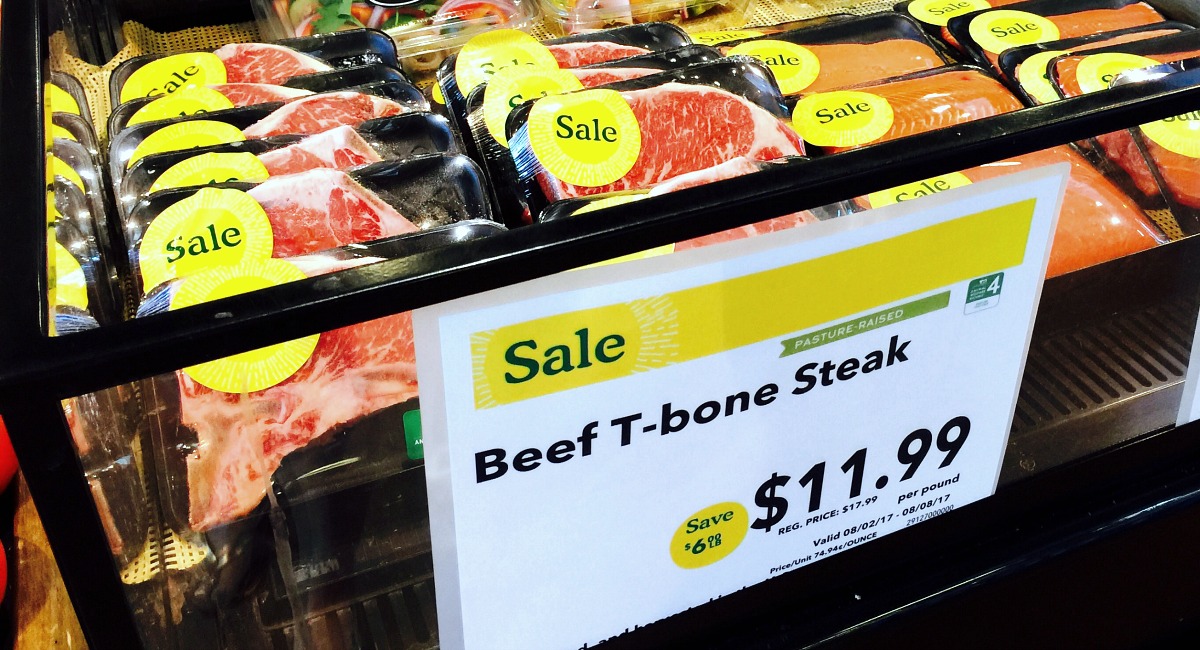 You can switch up your cuts to give your meals more variety. The best part is some of these cuts are relatively cheap or can be found on sale so you're getting great keto meats AND a great deal!
The 7-bone chuck and chuck eye steaks are both inexpensive cuts of meat and can be grilled or cooked in the oven just how you would a ribeye – making them easy to incorporate into your weeknight meals. T-bone steaks are another great fatty cut option, but only if you can find them on sale.
The top round (also known as London Broil) is also another affordable cut, though you'll need to give the meat a little bit more of your attention. Check out this marinade recipe and grilling instructions to make the most tender London Broil ever!
---
4. Befriend your butcher.
Your butcher is the gatekeeper for the best of the best when it comes to meats. And since keto eaters are looking for cuts that many folks steer away from (pun intended), they're bound to value you as a customer. Let them know that grass-fed, fatty cuts are your go-to and ask if they could save any fat trimmings for you.
At Whole Foods, you can also ask your butcher to cut, season, and recommend cooking methods for any meat that catches your eye. You can even ask if they have leftover bones if you're making homemade stock or broth. Some locations give them to customers for FREE, while others may offer them for a fraction of the cost of a steak.
---
5. Grind meat yourself.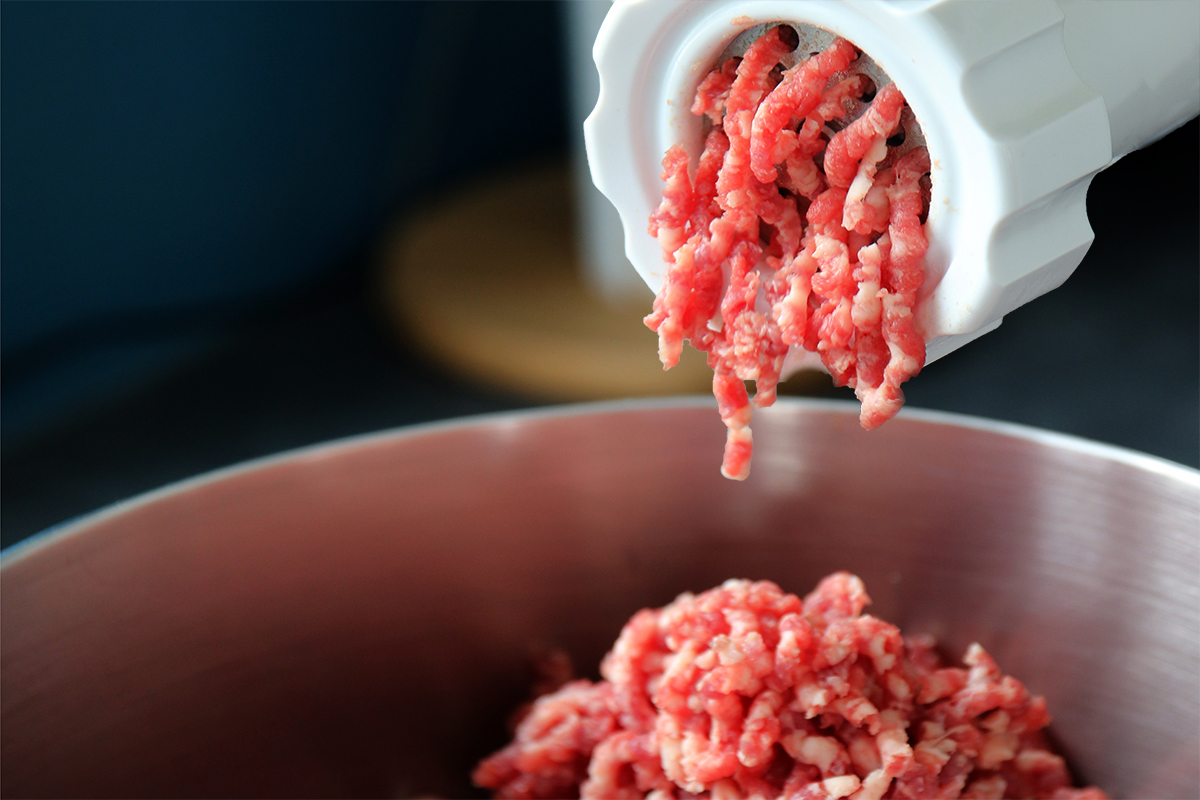 If you come across an exceptional deal on some grass-fed beef but it's a lean cut, don't let that steal pass you by! Grind up that meat with some bacon, pork belly, or fat trimmings to create your own 80/20 ground beef. Remember to ask your butcher friend about fat trimmings and meat grinding.
You could also invest in your own meat grinder and use it to make other ground meat, like pork or chicken, or use it to grind hard cheeses!
---
6. If beef's not your thing, opt for chicken or duck.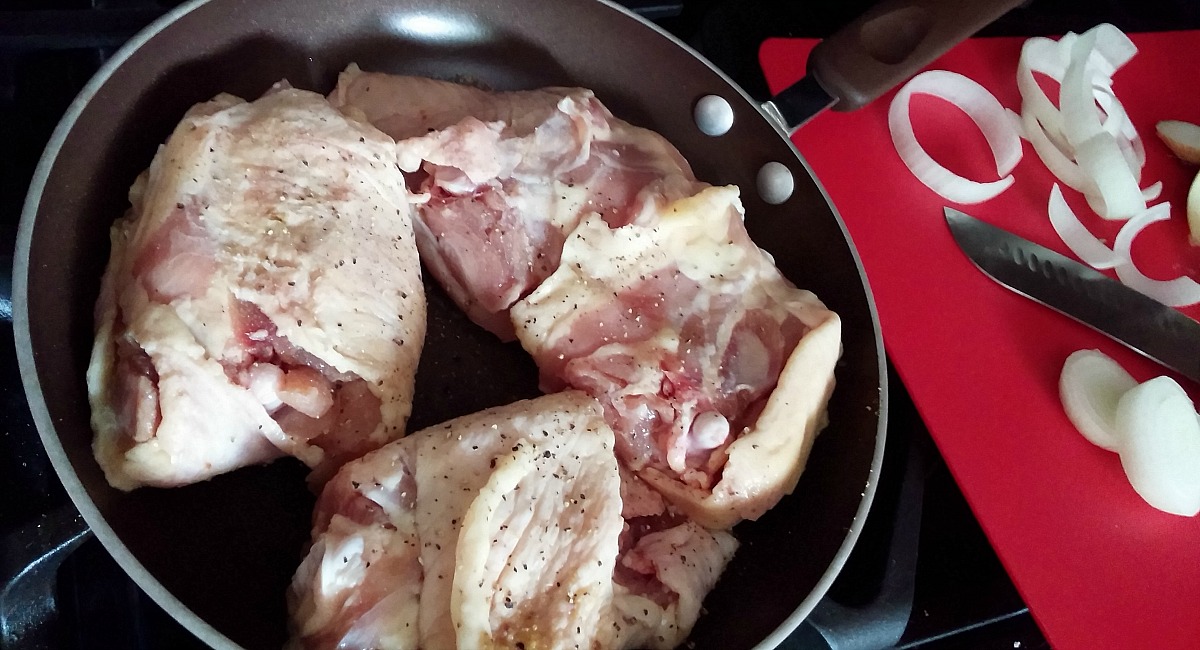 Check out chicken wings and thighs and duck breast for fattier poultry when you don't feel like eating red meat. You'll want to cook these pieces with the bone-in (for the chicken thighs) and skin-on to yield a broth that can be used for a fat-filled gravy.
Lina has some great recipes for keto wings, chicken drumstick marinade, and how to cook a whole chicken in the air fryer!
---
7. Add more fat during and after cooking.
Don't limit yourself to the fat within the meat!
Some of the cheapest cuts of meat are actually lean meats, so searing the meat and using a Crockpot will help seal in juices. Then butter incorporates some of that missing fat. Chuck eye, flat iron, and hanger steak are thrifty choices offering plenty of rich flavors.
When pan-searing, spread some Kerrygold butter or bacon grease on the meat surface to ramp up the flavor and crustiness of the meat. Or top off your steak with a slab of seasoned butter for a finishing touch!
No matter how you slice it, pulverize it, or marinade it, we hope these tips will help you incorporate healthy yummy meats into your own menu! Enjoy!
---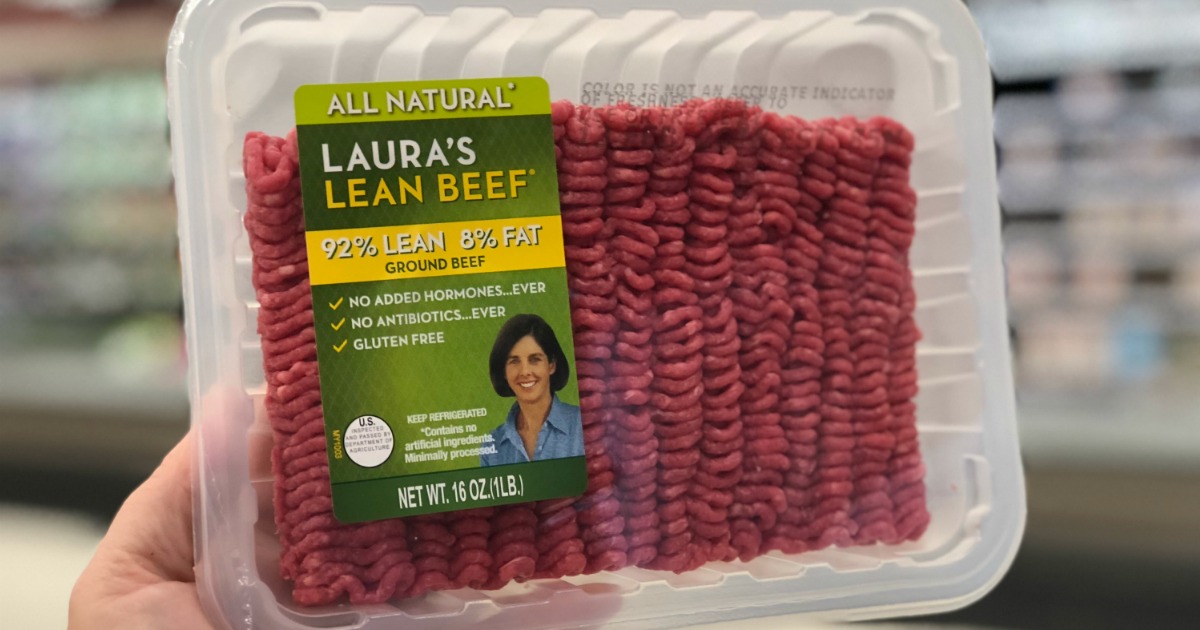 We've got the keto beef recipes you're looking for!