Keto Ground Beef Recipes
Looking for keto ground beef recipes? You've come to the right place! Ground beef is one of the most versatile, keto friendly, low-carb meats to cook with. It makes the best recipes and dinner ideas! You can prepare keto meatballs, hamburgers (you've got to try this keto peanut butter burger!), tacos, meatloaf, and also use it in lasagnas, casseroles, soups, chili, pies (like this Shepherd's Pie recipe), and even pizza. Whether you're preparing dinner for yourself or feeding a crowd, you'll love our keto ground beef recipes!
---
Check out just a few of our keto recipes that use ground beef:
Here are my personal fave keto ground beef recipes -
This easy to assemble ground beef keto casserole is filling and delicious. My kids actually really enjoyed this one! I love that it uses ingredients you may already have on hand, and really is a family-friendly meal idea.
---
These enchiladas come together in a cinch with some seasoned ground beef rolled up in a cheese-based tortilla. Here's the
recipe
. You just need a few ingredients to make these, too!
---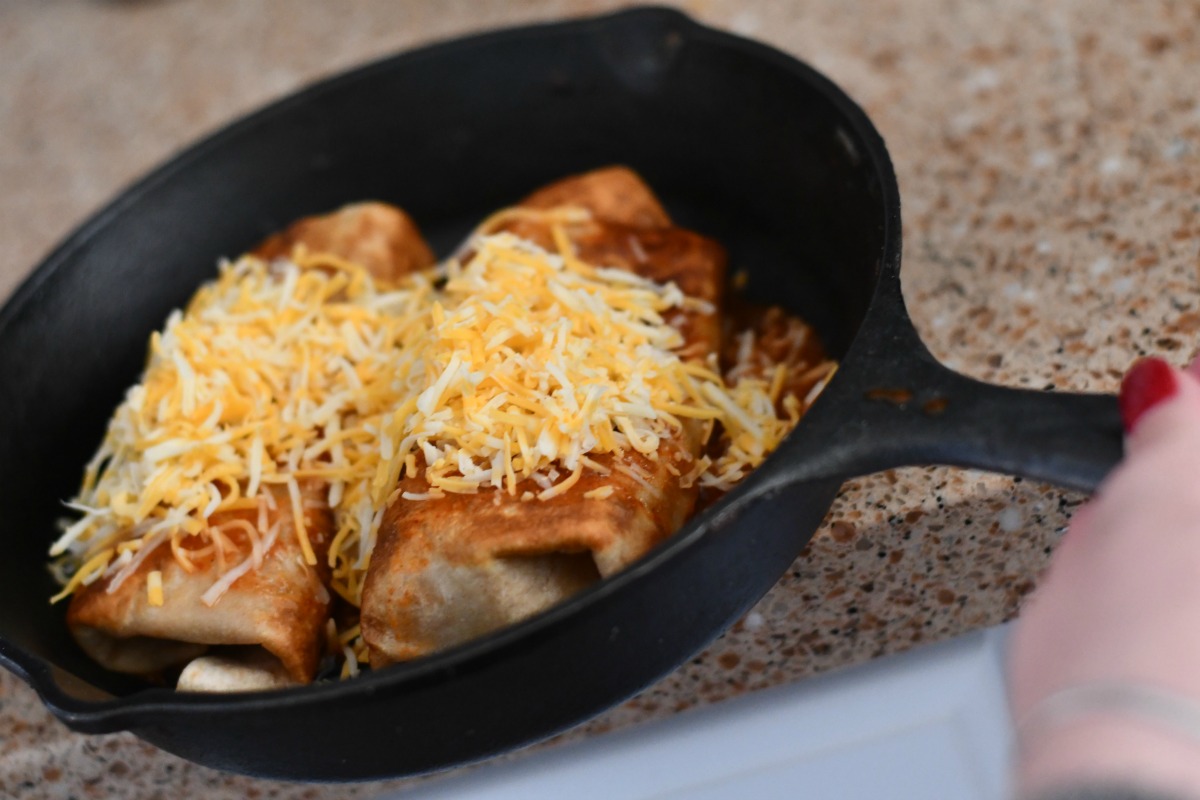 ---
This recipe is a low-effort hit using low-carb shells found at the grocery store! Here's the
recipe
. As for the process, keto chimichangas are simple to make at home. You can use ground beef or chicken. I used some taco spiced ground beef. Check out this
homemade taco seasoning
 if you're interested in making your own (it's delicious)!