We LOVE Kerrygold Pure Irish Butter | Score $4 Instant Savings at Costco
There's nothing butter than Kerrygold!
The team at Hip2Save has a real love for butter, and contrary to popular belief, it's actually GOOD for you! Our favorite grass-fed butter is Kerrygold Pure Irish Butter with its deep yellow color, creamy texture, and rich flavor. It's simply amazing!
For the best deals, we like to buy ours at Sam's Club, Costco, and ALDI.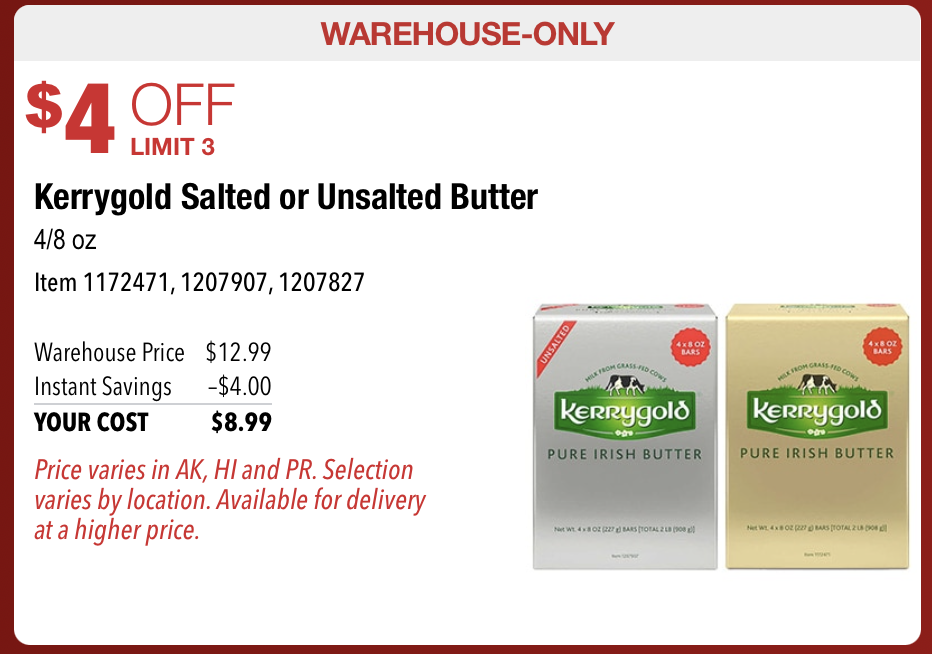 The current best deal is at Costco where you can snag a 4-pack of Kerrygold Salted or Unsalted Butter for just $8.99 through April 11th only(regularly $12.99)! This $4 savings is available in-club only for members.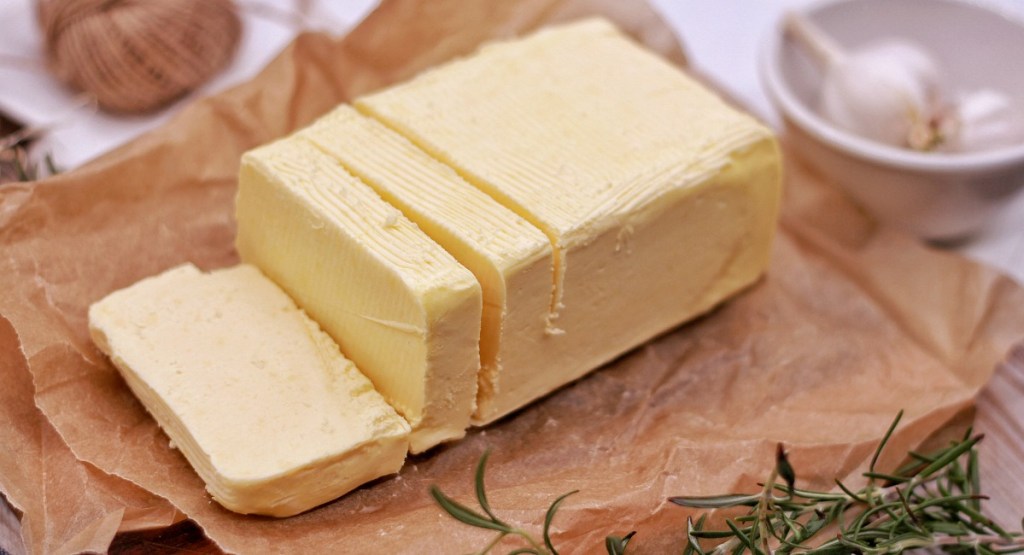 Check out this rave from Collin…
"It's rich, creamy and delicious! Also Kerrygold only buys cream from cows never treated with antibiotics or growth hormones. Love that!"
However, as much as we love Kerrygold Butter, we're not going to start eating it by the stick. Like all good things, be sure to eat butter in moderation. Consult with your healthcare professional to discuss what's right for you.
---
Nutrition in 1 tablespoon: 100 Calories | 11g Fat | 0g Carbohydrates | 0g Protein
---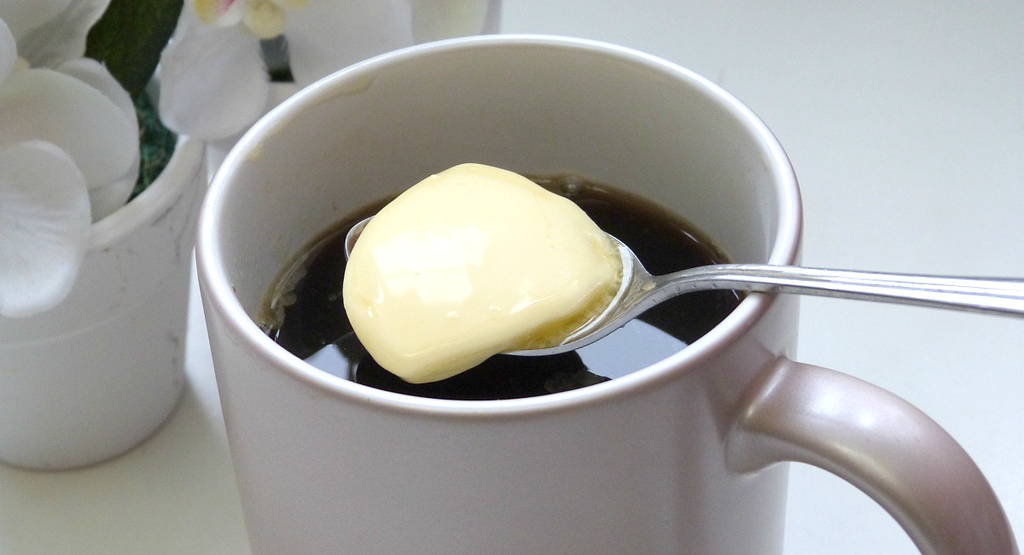 Looking for the best ways to make use of Kerrygold butter?
---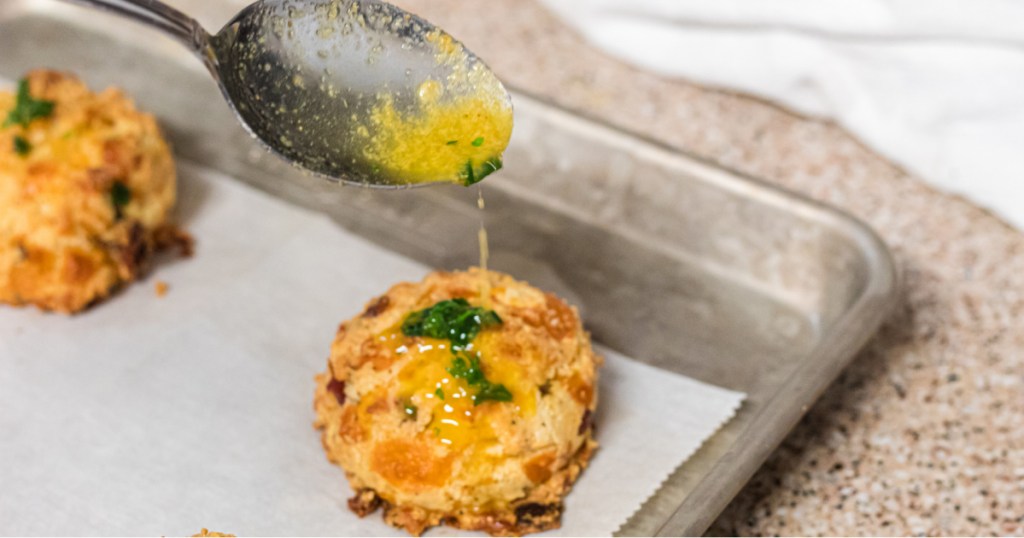 And no, we are not getting paid to post about Kerrygold Pure Irish Butter. We just love it and want to share with you!
Up Next: The Health Benefits of Butter!