Easy Cheese Crisps Keto Snack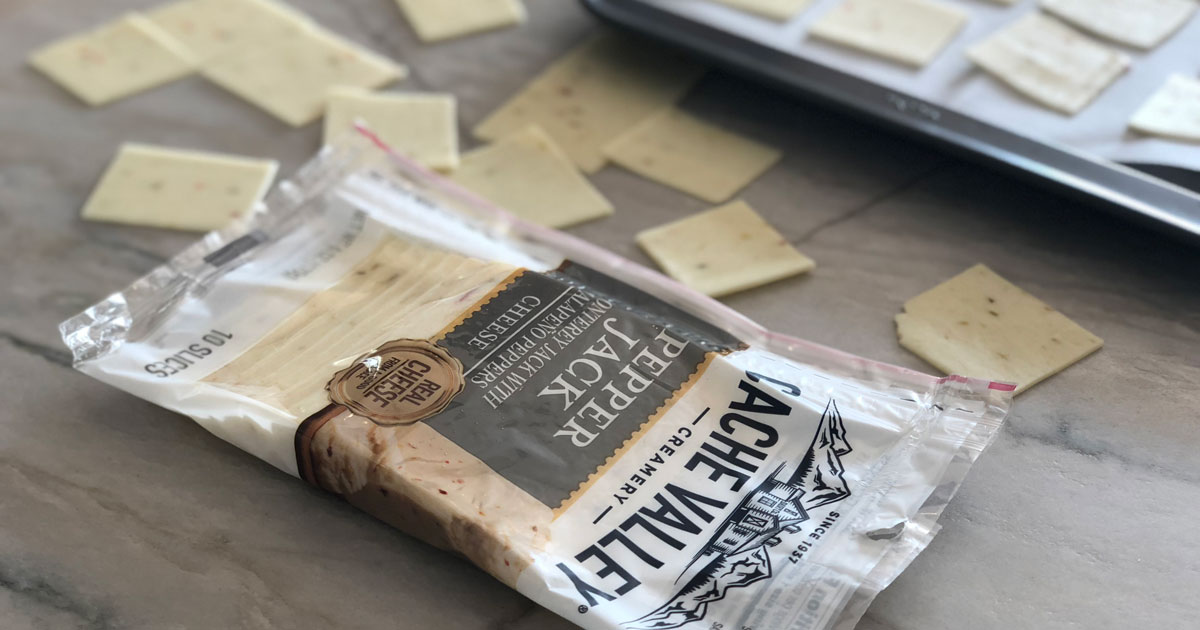 One of the keys to successful keto eating is easy snacks.
When you're starving, it's easy to make bad choices! Enter cheese crisps! This quick, keto-friendly snack makes it so much easier to stay strong and avoid those chips lingering in the back of the pantry.
This recipe can be made in just a few minutes and honestly should probably not even be classified as a recipe since it is so easy to do. We even created a video to show you just how simple these are to make!

If you can't see the video, click here to watch.
---
Print
Easy Cheese Crisps Keto Snack
yield: 4 SERVINGS
prep time: 2 MINUTES
cook time: 8 MINUTES
total time: 10 MINUTES
Make this easy keto snack in just a few minutes with just two ingredients!
Ingredients
8 slices pepper jack cheese (Or any other cheese you have on hand)
4 oz cream cheese
1 sheet parchment paper
Directions
1
Preheat your oven to 400 degrees F. Using a pizza cutter, cut each cheese slice into four smaller pieces.
2
Place cheese slices on parchment paper lined baking sheet.
3
Bake at 400 degrees for 6 minutes. Then continue to watch them for a few minutes until they are brown and crispy.
4
Remove from oven and let stand for 2-3 minutes. Spread cream cheese on each slice to finish off.
Nutrition Information
Yield: 32 crackers, Serving Size: 8 crackers
Amount Per Serving: 259 Calories | 22g Fat | 3g Total Carbs | 0g Fiber | 10g Protein | 3g Net Carbs
---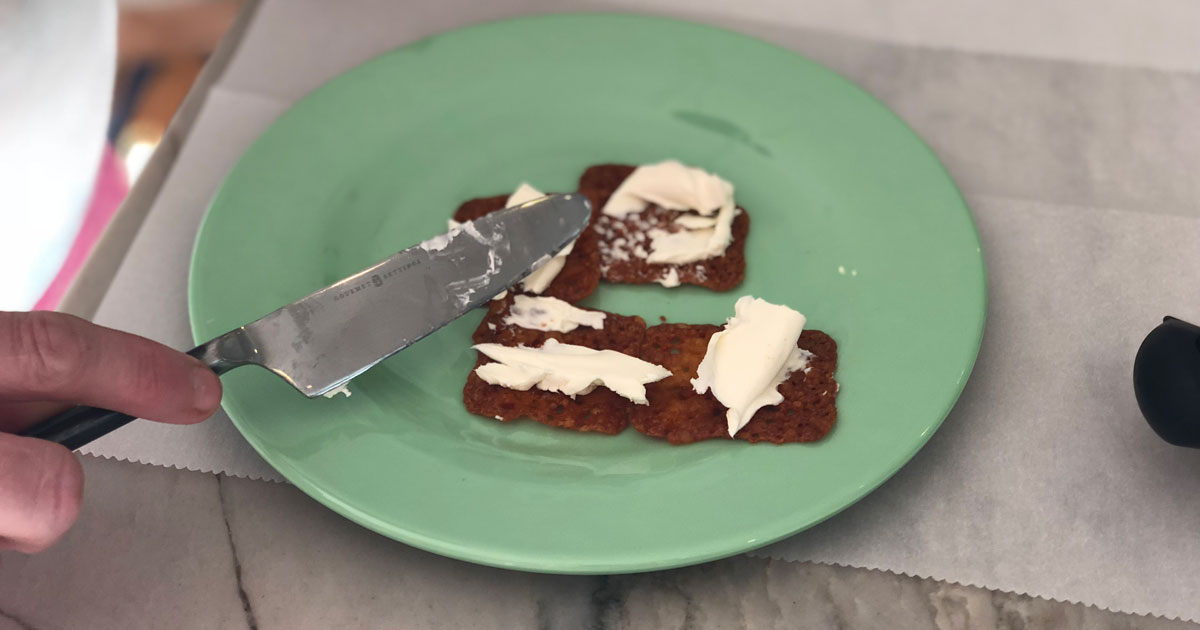 This snack idea could not be easier, and they turn out crispy!
You could plate these up nicely, but honestly, why bother! You'll have an eager crowd gathered around the counter as soon as they come out of the oven, so just serve them straight off the pan. They'll be gone quickly!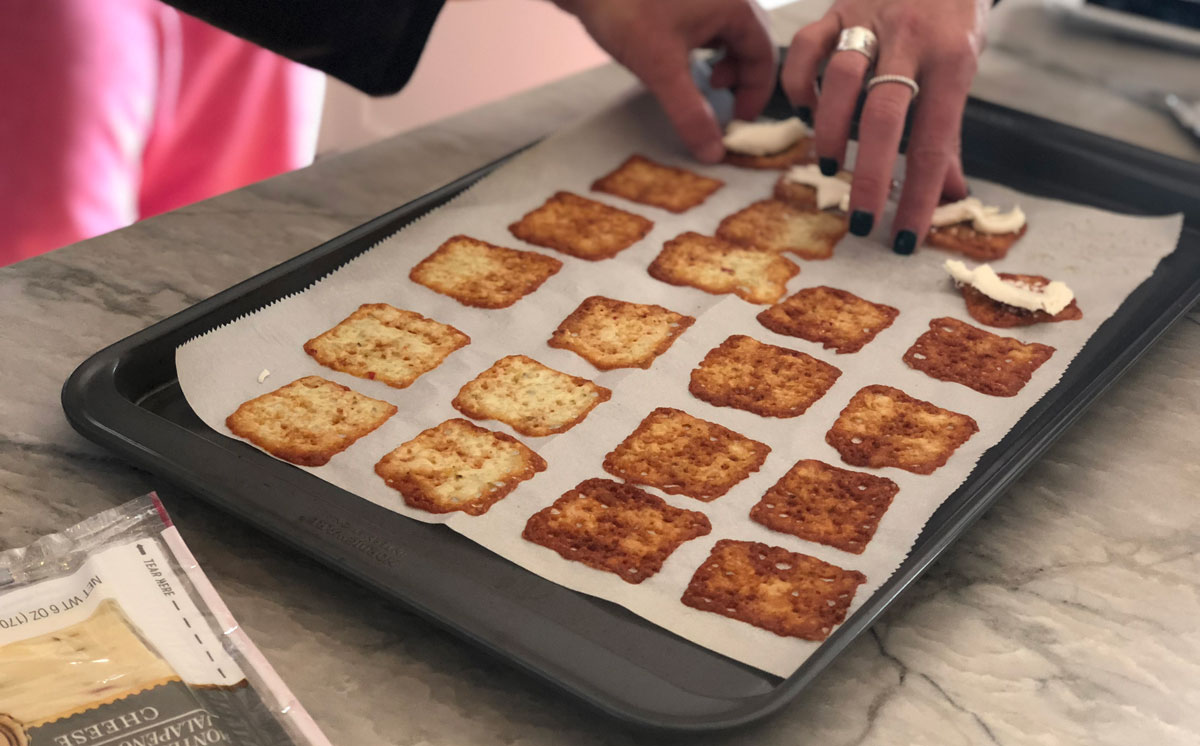 ---