Tips to Make the Perfect Hard-Boiled Eggs

Tired of your eggs not turning out?
Nobody likes messy, hard-to-peel hardboiled eggs, so here are some tried and true tips to make perfect eggs! I also like using this method because it helps avoid the green-tinged yolks that sometimes result from overcooking.
---
Print
Perfect Hard-Boiled Eggs
yield: 12 SERVINGS
prep time: 5 MINUTES
cook time: 10 MINUTES
total time: 15 MINUTES
Take the guesswork out of undercooking or overcooking hard-boiled eggs by following these simple steps.
Directions
1
Use a pot that's large enough to lay one layer of eggs on the bottom.
2
Make sure to gently lay the eggs in the pot to avoid cracks in your eggs.
3
Fill pot with enough cool water to just cover eggs (about 1 to 1.5 inches high).
4
Turn stove to medium-high heat until the water starts to boil.
5
Cover pot with a lid, take it off the heat, and let eggs stand with the lid on for about 14 minutes for extra large eggs, 12 minutes for large, and 10 minutes for medium sized eggs.
6
Place eggs in a bowl of cool water (Tip: Use a spaghetti serving spoon to transfer eggs to bowl).
7
Once cool, refrigerate eggs for up to a week.
Nutritional Information
Yield: 12 eggs, Serving Size: 1 egg
Amount Per Serving: Calories: 78, Total Carbohydrates: 1g, Fiber: 0g, Net Carbohydrates: 1g, Total Fat: 5g, Protein: 6g
---
I love this tried and true method for making hard-boiled eggs!
Everyone has their own method for peeling hard-boiled eggs, but I like to tap the egg on the counter, roll it with my hand on the counter a couple times, and peel it under running water. I hope this helps you achieve perfect eggs! Enjoy!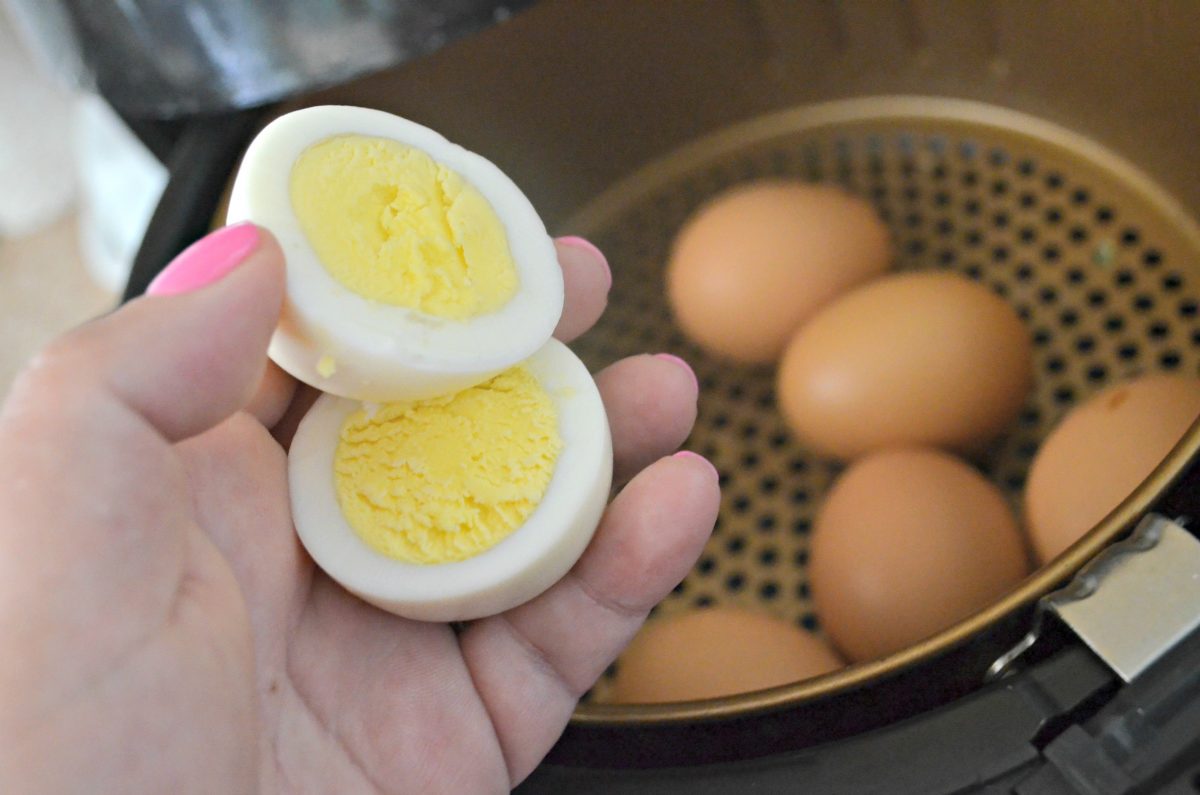 ---