Make Perfect Hard-Boiled Eggs on the Stove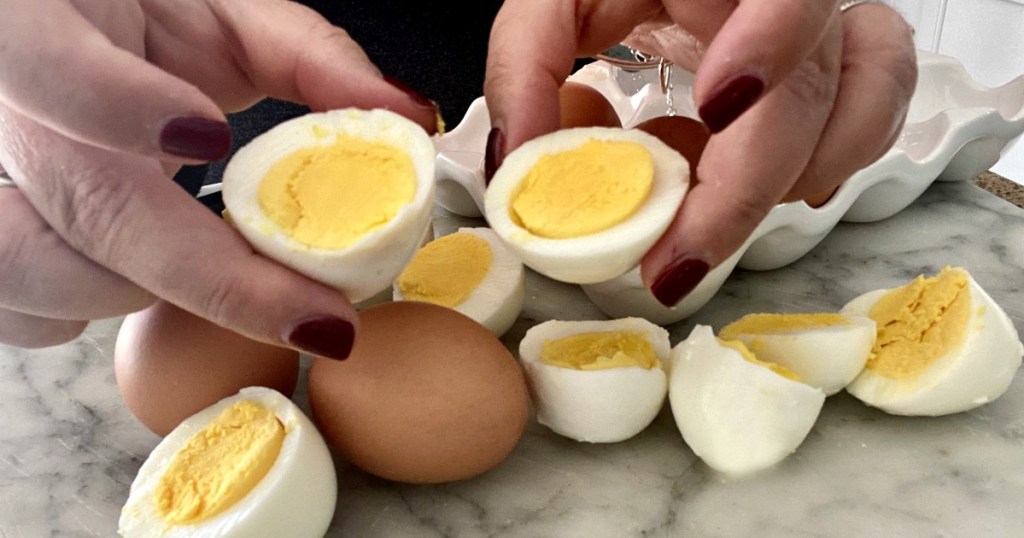 Love hard-boiled eggs, but curious about how to make the process seamless?
Nobody likes messy, hard-to-peel hardboiled eggs, so here are some tried-and-true keto tips to make perfect eggs! I also like using this easy stovetop method because it helps avoid the green-tinged yolks that sometimes result from overcooking.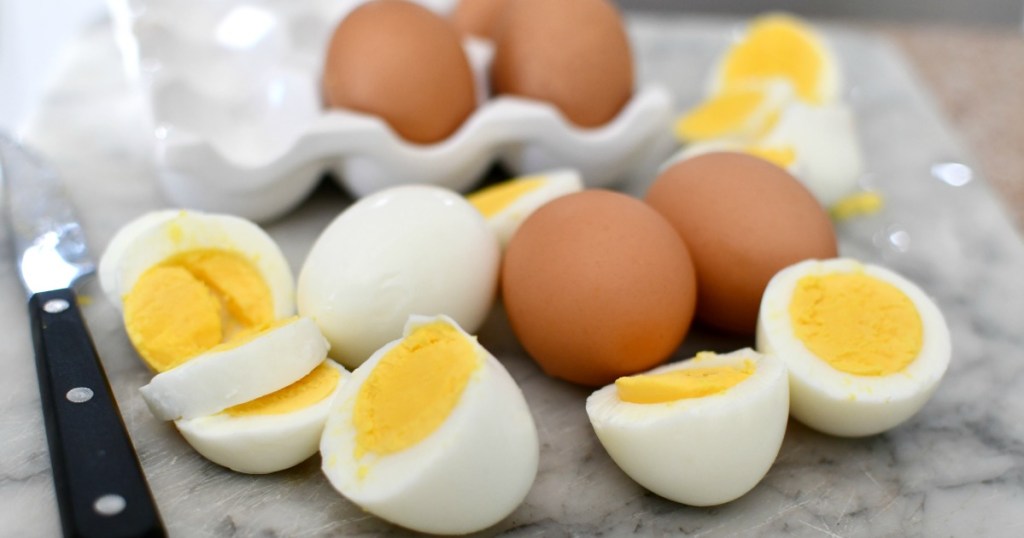 Eggs are one of the best foods to eat on keto!
Not only are eggs delicious and so versatile, but their "egg-ceptional" nutritional profile is also an awesome addition to a keto lifestyle. They are filled with antioxidants, lots of protein to keep us full longer, and one large egg has just 0.6g of carbs- yippee!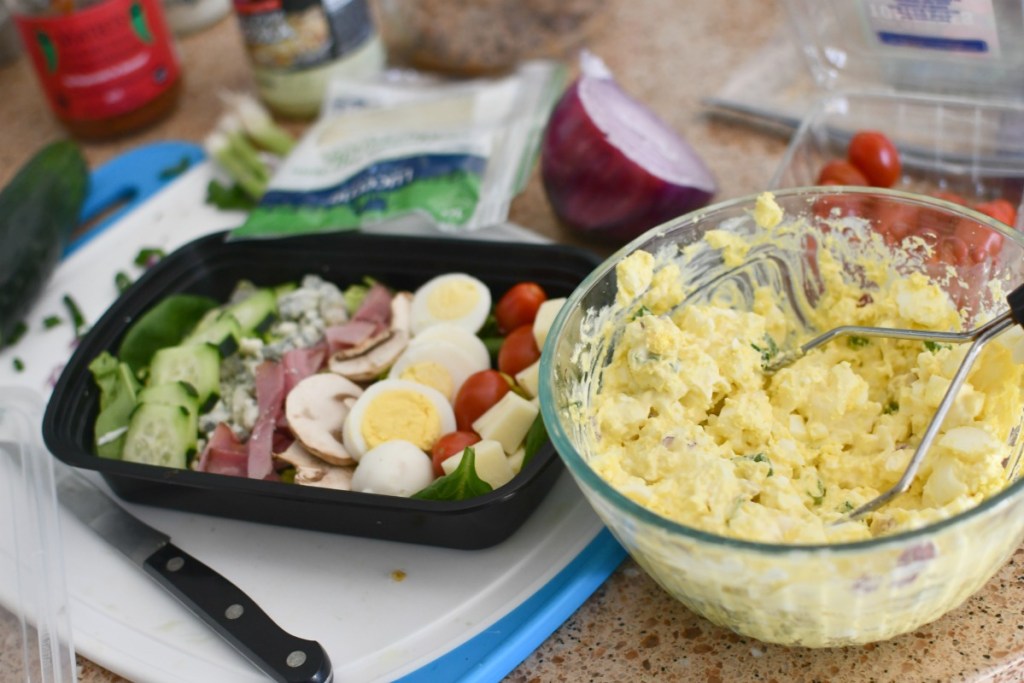 Hard-boiled eggs are such a convenient grab and go keto snack item or something you can build into a small meal along with other low carb foods. I usually make a carton of hard-boiled eggs for the week as part of meal prepping lunches and they can be a lifesaver on super busy days.
Hard-boiled eggs are also delicious to use in keto recipes like our bacon avocado egg salad and keto deviled eggs! YUM!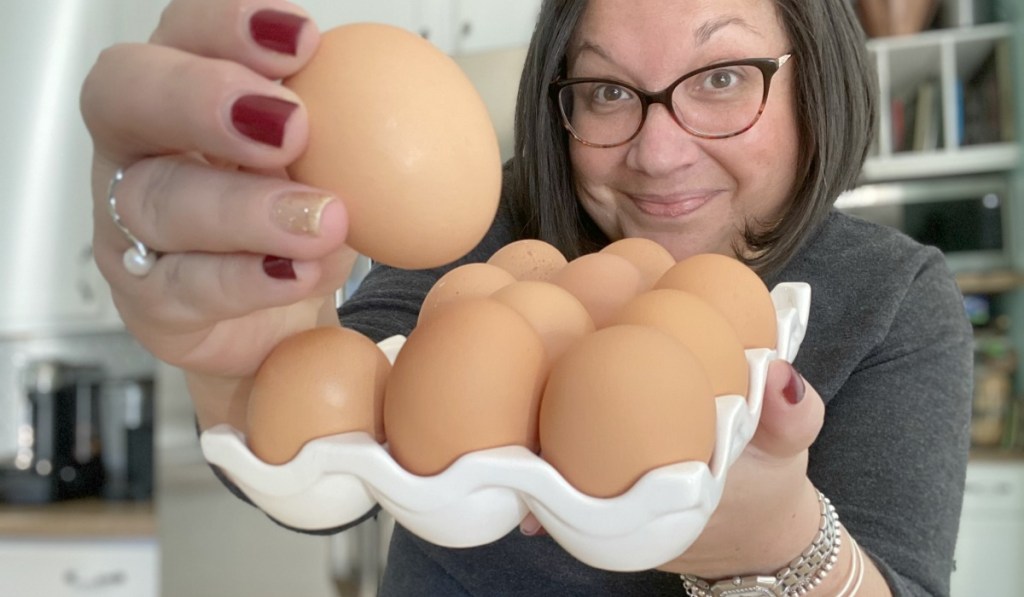 Tips for making the best hard-boiled eggs:
Prefer to use your air fryer to make hard-boiled eggs? Just place eggs in the fryer basket and set the timer for 16 minutes at 260 degrees. Let the eggs cool for a few minutes and then remove the shells.
Using an Instant Pot pressure cooker is another awesome way to make easy hard-boiled eggs! Just put eggs on the cooking rack that comes with your pot or in a steamer basket. Add a cup of water, then set on Manual (High) for 5 minutes. Let pressure naturally release for 5 minutes, and then place in an ice bath for 5 minutes!
Hardboiled eggs can last in the fridge for up to 7 days. The shell helps protect from bacteria.
If you're interested in my favorite farmhouse chic ceramic egg tray, check it out on Amazon.com. I love it and have used it for years.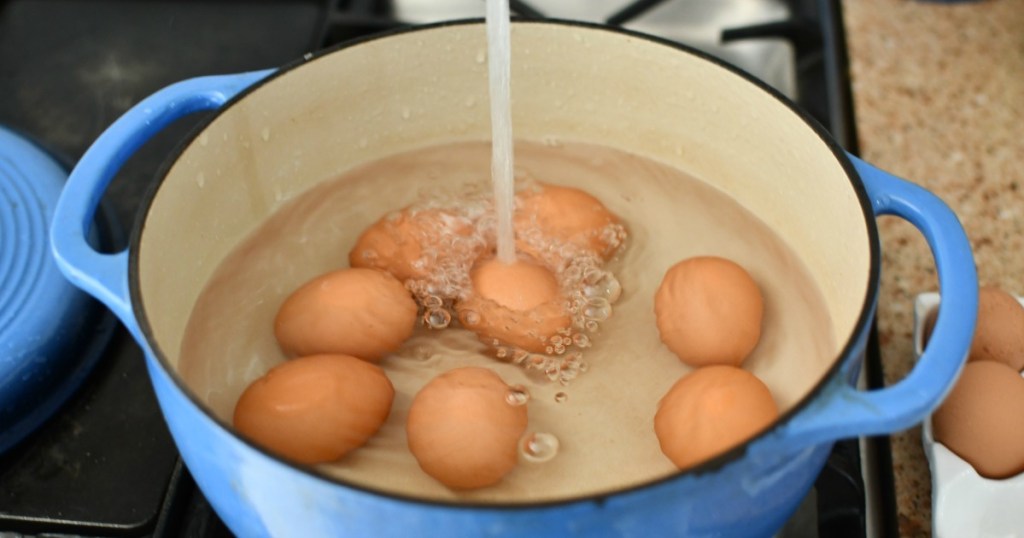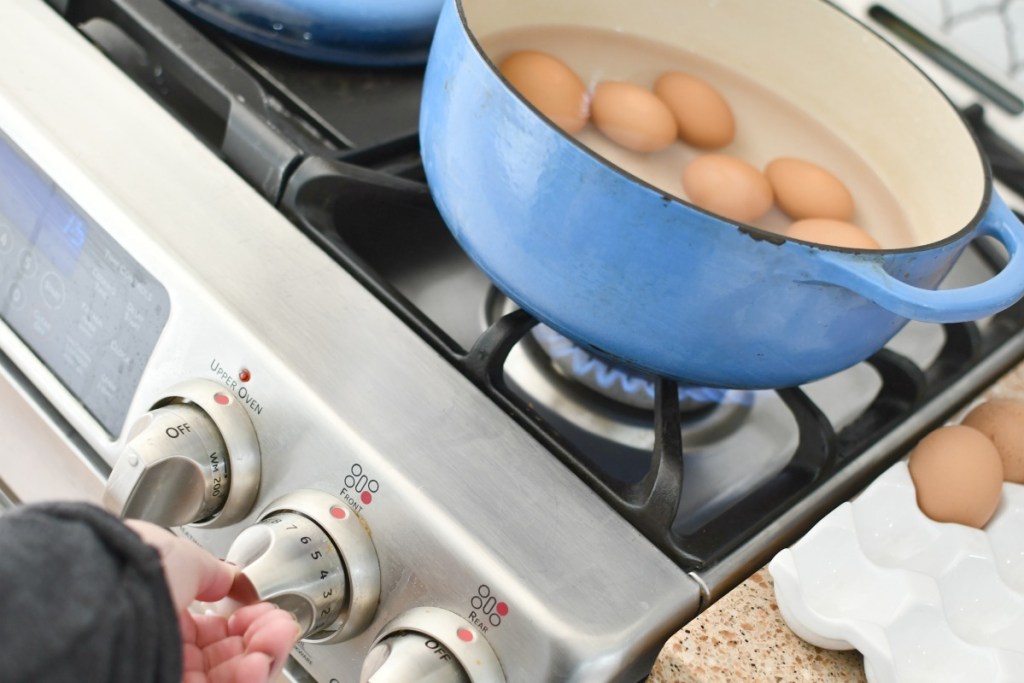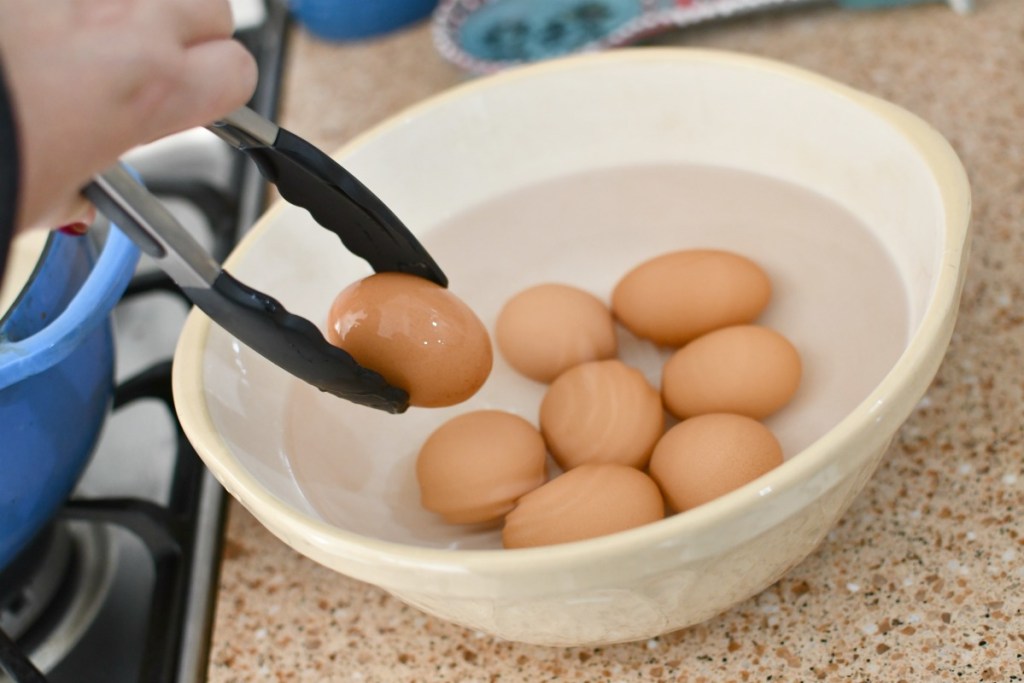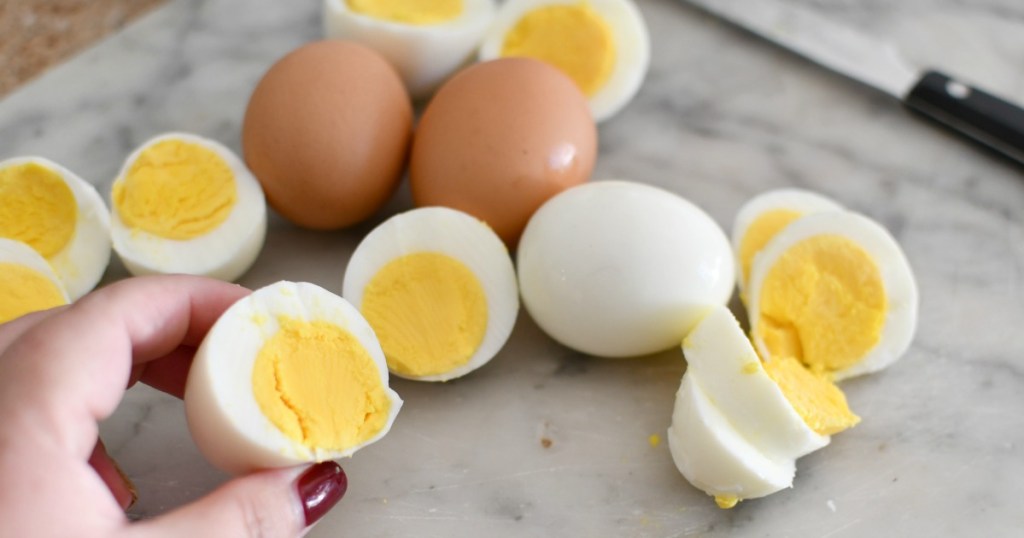 ---
Print
Perfect Stovetop Hard-Boiled Eggs
yield: 8 SERVINGS
prep time: 5 MINUTES
cook time: 14 MINUTES
total time: 19 MINUTES
Take the guesswork out of undercooking or overcooking hard-boiled eggs by following these simple steps.
Directions
1
Use a pot large enough to lay one layer of eggs on the bottom.
2
Make sure to gently lay the eggs in the pot to avoid cracks in your eggs.
3
Fill pot with enough cool water to just cover eggs (about 1 to 1.5 inches high).
4
Turn stove to medium-high heat until the water starts to boil.
5
Cover pot with a lid, take it off the heat, and let eggs stand with the lid on for about 14 minutes for extra large eggs, 12 minutes for large, and 10 minutes for medium sized eggs.
6
Once done, place eggs in a bowl of cool water. Helpful tip: Use kitchen tongs to transfer to avoid burns.
7
Once cool, refrigerate eggs for up to a week.
Nutrition Information
Yield: 8 eggs, Serving Size: 1 egg
Amount Per Serving: 78 Calories | 5g Fat | 0.6g Total Carbs | 0g Fiber | 6g Protein | 0.6g Net Carbs
---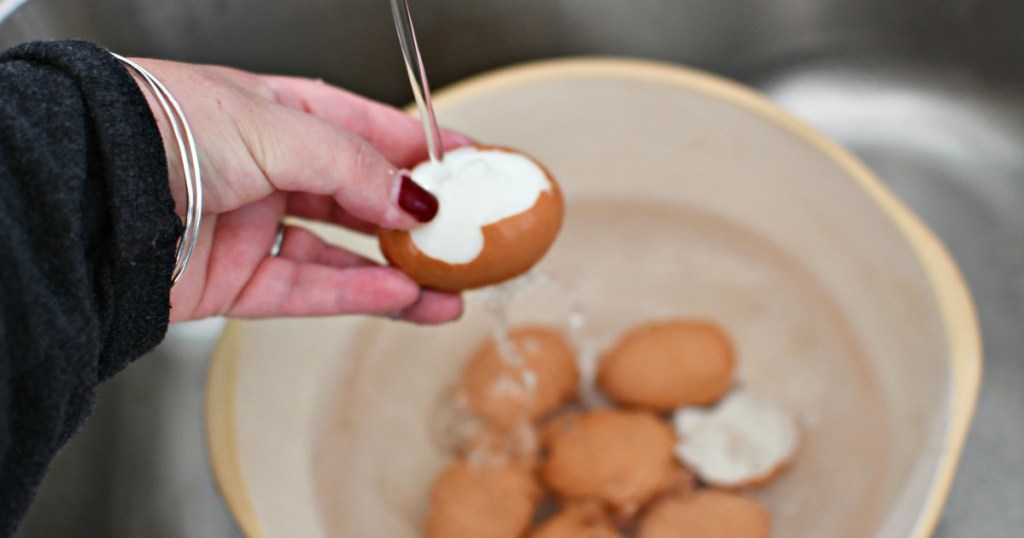 I love this tried-and-true method for making hard-boiled eggs!
Everyone has their own method for peeling hard-boiled eggs, but I like to tap the egg on the counter, roll it with my hand on the counter a couple of times, and peel it under running water. They peel so easily and turn out great!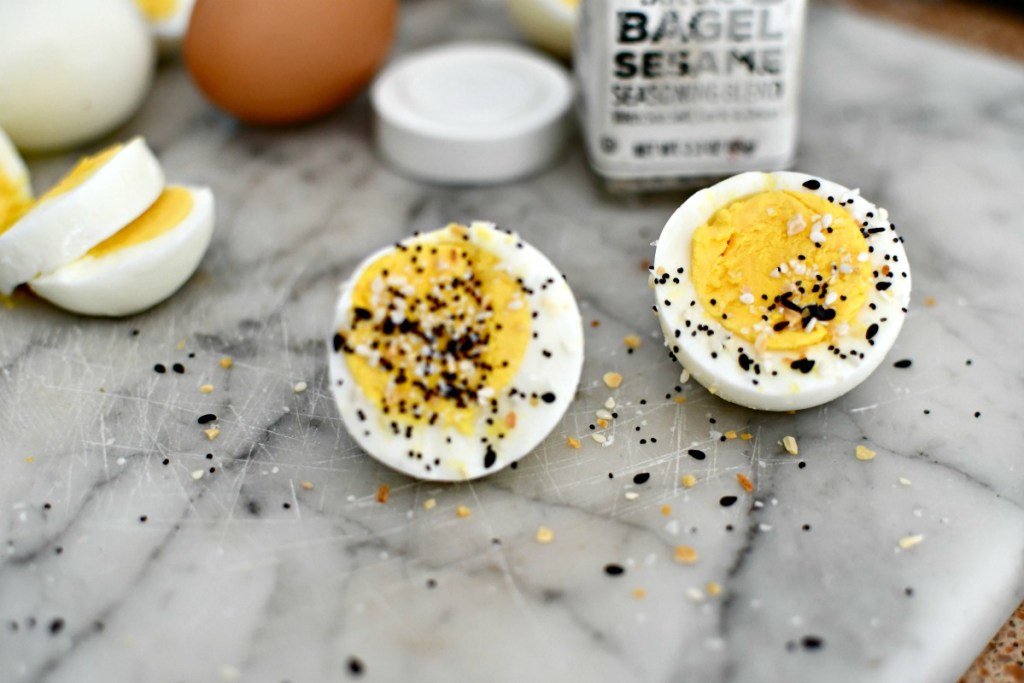 One of the simple joys in life is Everything But The Bagel seasoning blend!
Most stores seem to have it now, and you can even make a homemade version HERE! If you have not tried it over a hard-boiled egg, then do this immediately! It's the BEST low carb snack EVER!
---