Grill These Keto Bacon-Wrapped Avocado Burger Bombs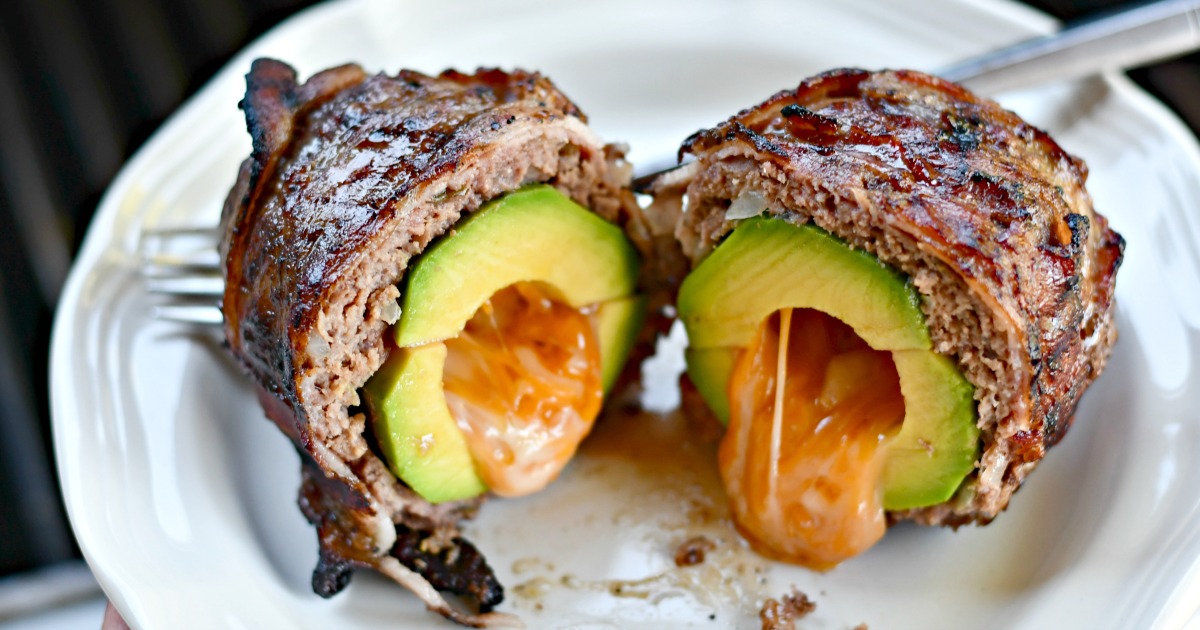 Attention, keto burger fans!
Love bacon, burgers, and avocados? You're gonna want to head outside and fire up that BBQ grill to make these delicious low-carb and keto avocado-stuffed, bacon-wrapped burger bombs! It's basically any low carb loving person's dream meal, and it's such a unique spin on the typical cheeseburger.
These burger bombs are actually pretty simple and fun to make.
The basic idea is to stuff a whole (pitted) avocado with cheese, then wrap it with ground beef and bacon, and grill it to perfection. The result is a melted cheesy meaty burger bomb sure to satisfy your keto appetite. We added chopped onions and jalapenos to our ground beef to spice things up!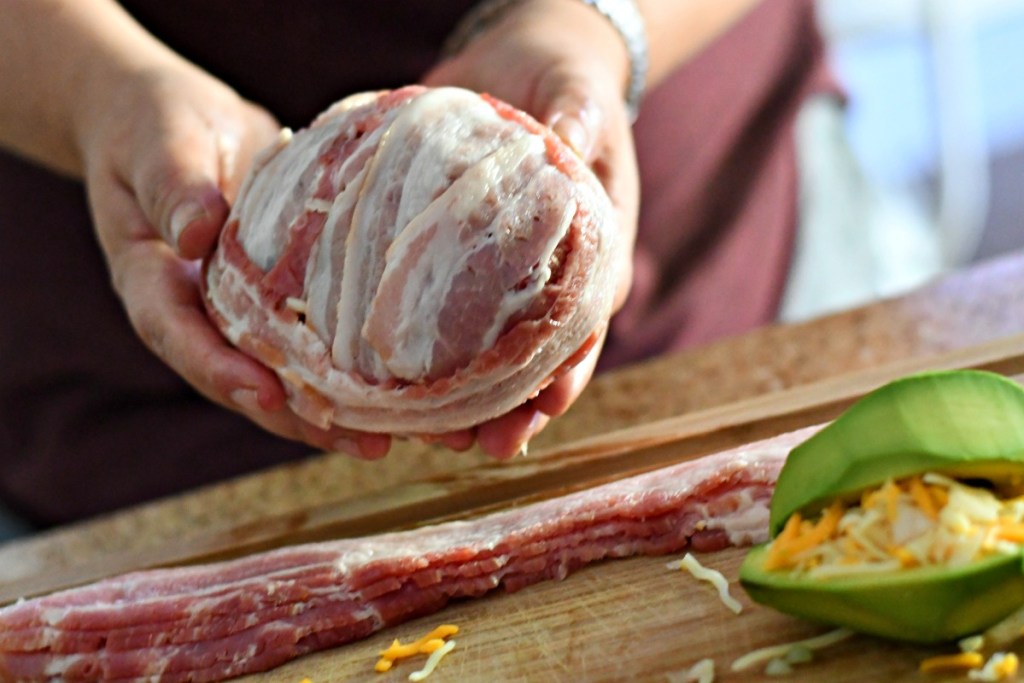 Hip Tips:
Use any type of shredded cheese, any desired keto-friendly seasonings, and add-ins.
Try using softer cheeses, aged cheeses don't melt enough. I also found that using a large chunk of cheese doesn't melt as nice as shredded will.
Choose a thinner cut of bacon, so it gets crispy and fully cooks easily.
Choose a small/medium avocado, or maybe just wrap half of one if using large avocados.
Use a meat thermometer to read the temperature of meat if possible. 160 degrees internal temperature is cooked to medium.
Take this meal to grill while camping!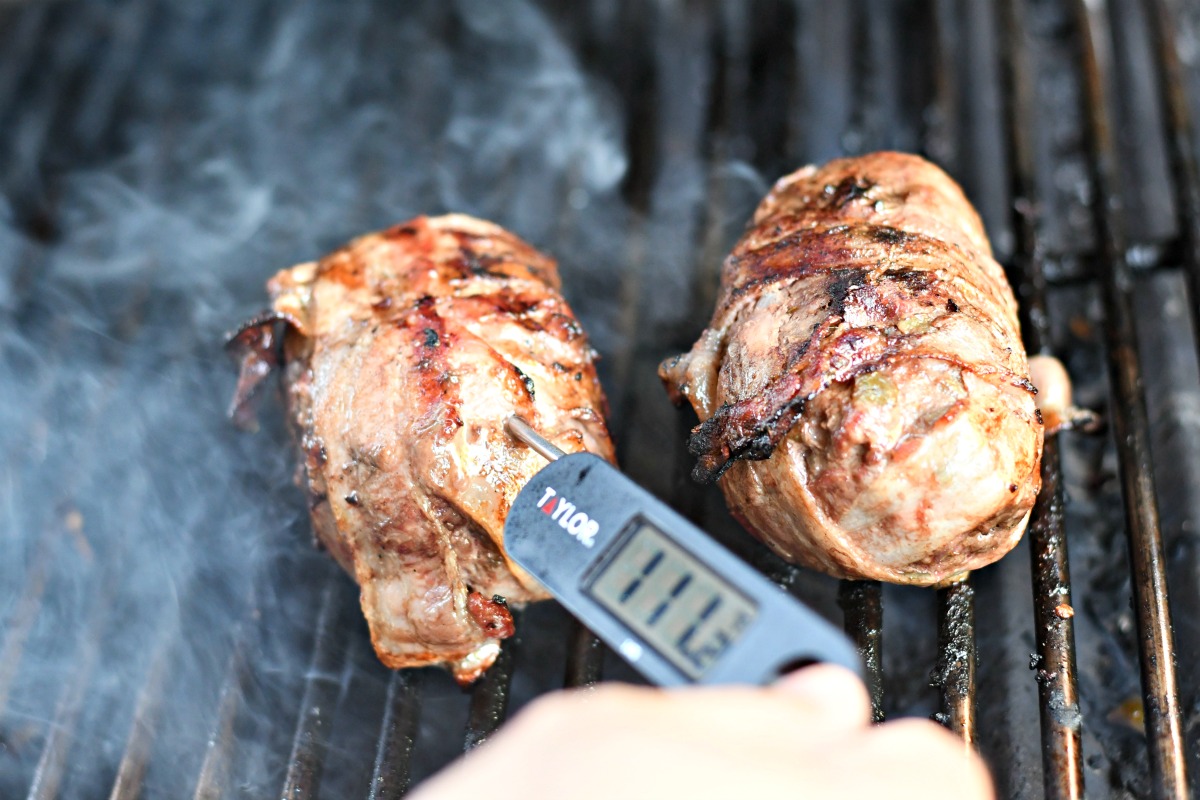 ---
Print
Bacon-Wrapped Avocado Burger Bombs
yield: 2 SERVINGS
prep time: 15 MINUTES
cook time: 25 MINUTES
total time: 40 MINUTES
Cheesy stuffed avocados get wrapped with ground beef and bacon for an insanely delicious keto meal!
Ingredients
2 small avocados
1/2 cup shredded cheddar cheese
1/4 cup finely chopped onion
2 tablespoons diced jalapenos
3/4 pound ground beef
1/2 teaspoon salt & pinch of black pepper
6 slices of bacon
Directions
1
Preheat grill to medium heat. Cut avocados in half, remove pits, and stuff each with 1/4 cup shredded cheese. Close avocado halves back together.
2
In a bowl, season ground beef and mix in onions and jalapenos. Split mixture in half, and flatten over the avocados.
3
Wrap 3 pieces of bacon around each burger bomb.
4
Grill for about 25-30 minutes until meat is cooked to desired doneness.
5
Cut the burger in half to serve.
Nutrition Information
Yield: 2 burger bombs, Serving Size: 1 burger bombs
Amount Per Serving: 618 Calories | 46g Fat | 13g Total Carbs | 8g Fiber | 48g Protein | 5g Net Carbs
---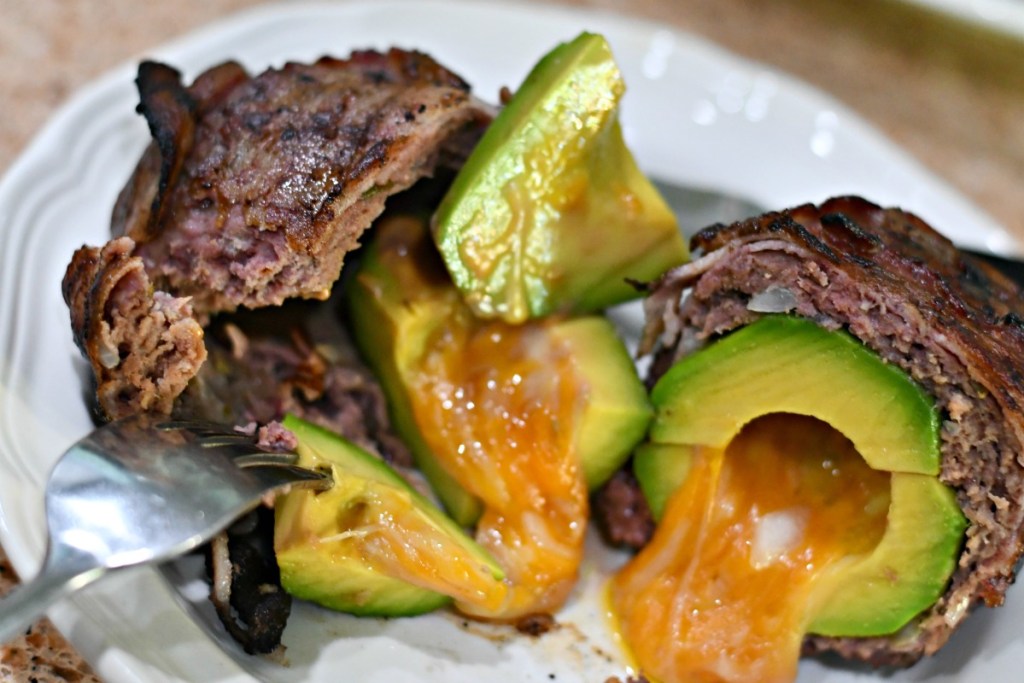 ---