Grill Up These Keto Bacon-Wrapped Avocado Burger Bombs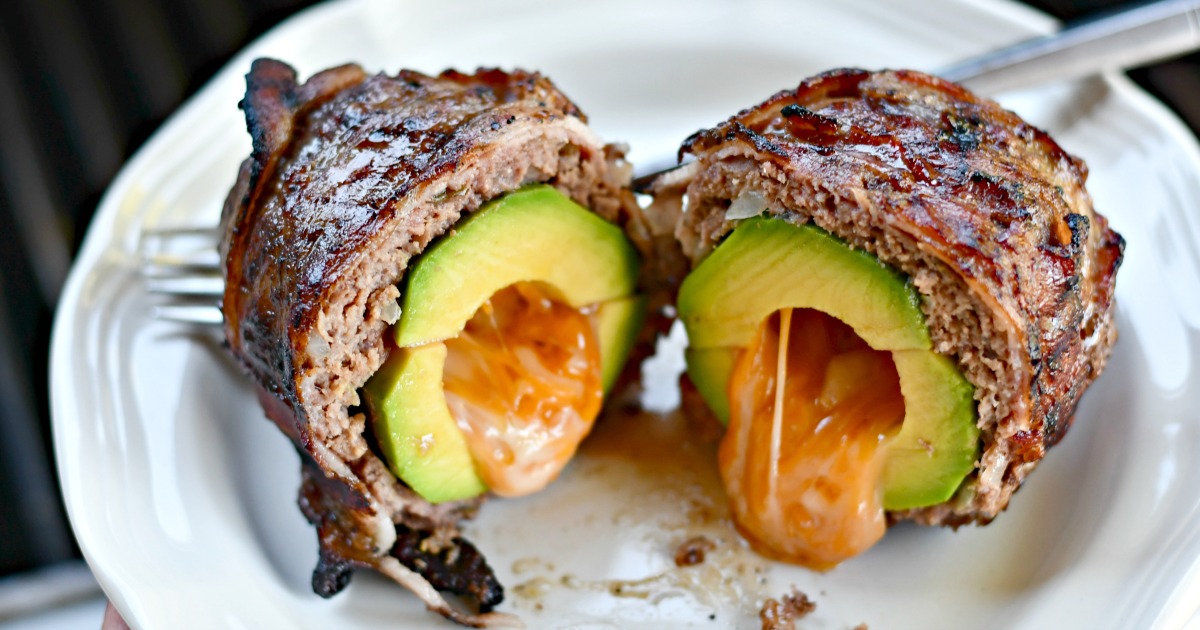 Attention, keto burger fans! 🍔
Love bacon, burgers, and avocados? You're gonna want to head outside and fire up that BBQ grill to make these delicious low-carb, keto-friendly, avocado-stuffed, bacon-wrapped burger bombs — that's quite the mouthful!
These burger bombs are basically any low-carb-loving person's dream meal, and it's such a unique spin on the typical cheeseburger.
Bacon burger bombs are actually pretty simple and fun to make.
The basic idea is to stuff a whole (pitted) avocado with cheese, wrap it with ground beef and bacon, and grill it to perfection. The result is a melted cheesy meaty burger bomb sure to satisfy your keto appetite. We added chopped onions and jalapeños to our ground beef to spice things up!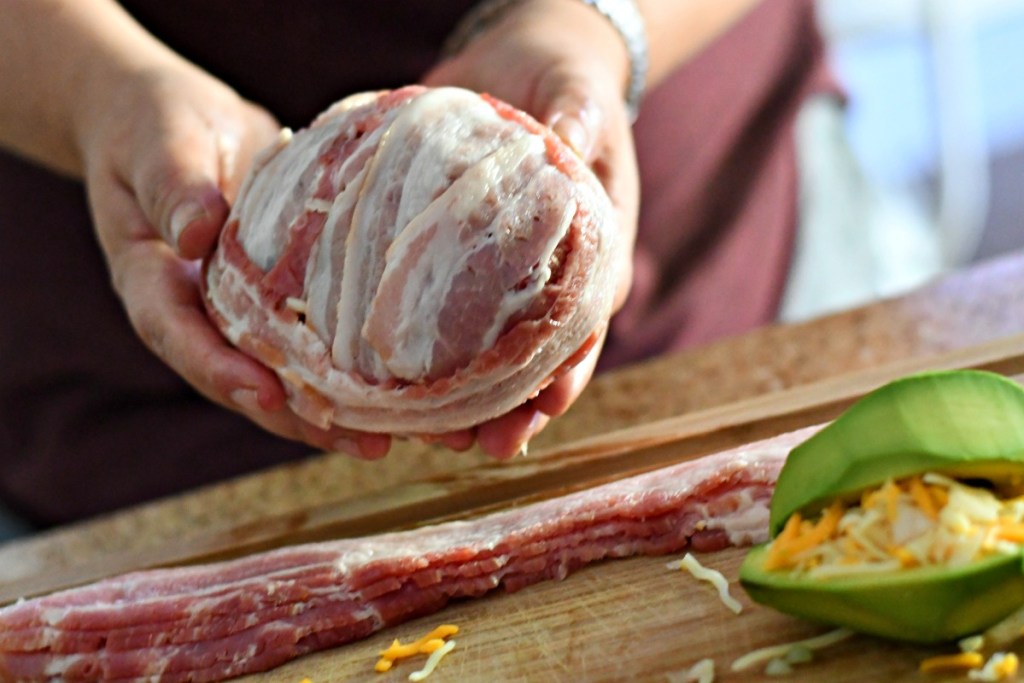 Hip tips for making the best Bacon Avocado Burger Bombs:
Use any type of shredded cheese, any desired keto-friendly seasonings, and add-ins.
Try using softer cheeses, as aged cheeses don't melt enough. I also found that using a large chunk of cheese doesn't melt as nicely as shredded will.
Choose a thinner cut of bacon, so it gets crispy and fully cooks easily.
Choose a small/medium avocado, or maybe just wrap half of one if using large avocados.
Use a meat thermometer to read the temperature of the meat if possible. 160 degrees internal temperature is cooked to medium.
Take this meal to throw on the grill for an easy keto dinner while camping!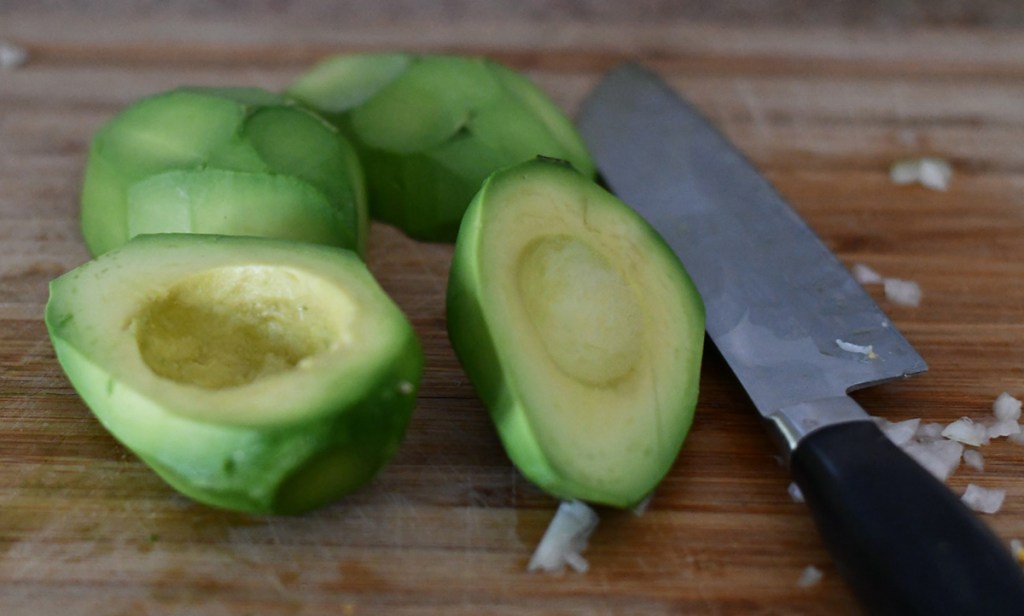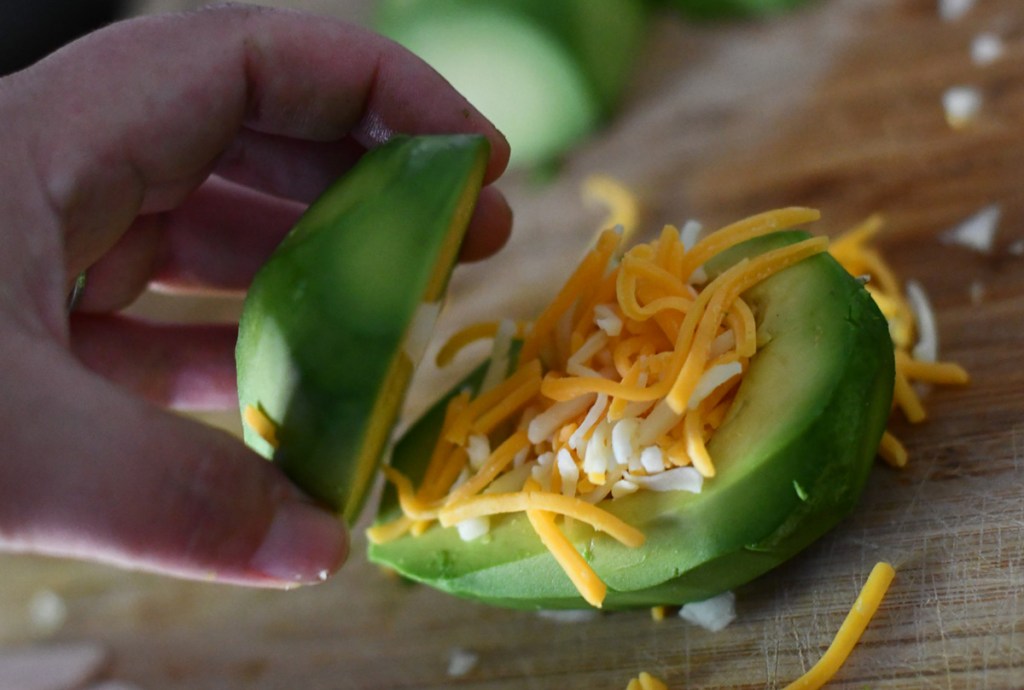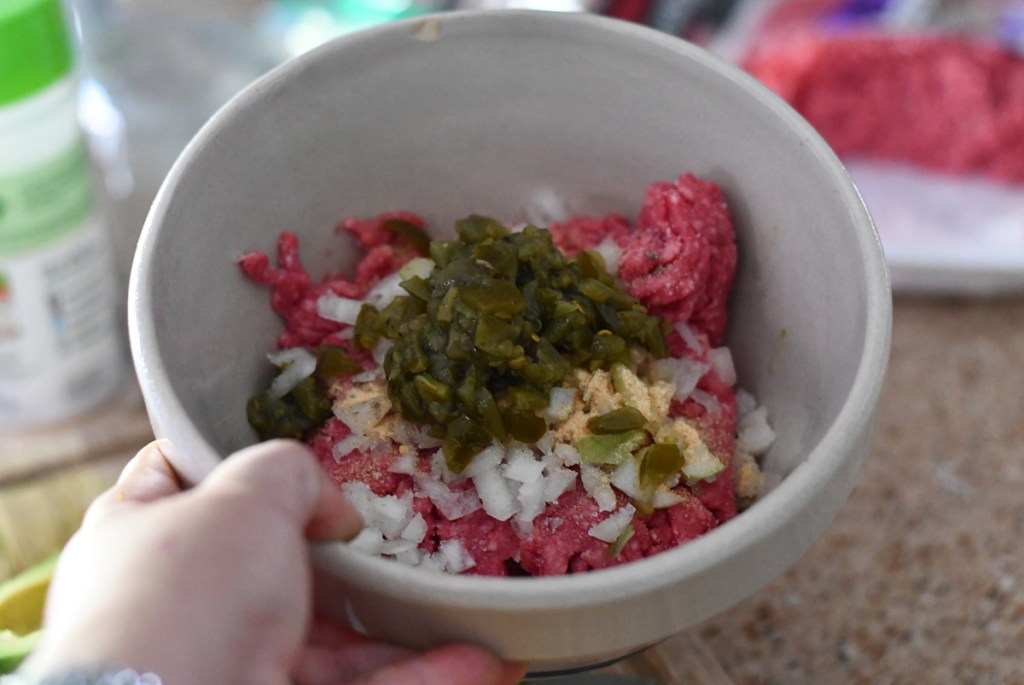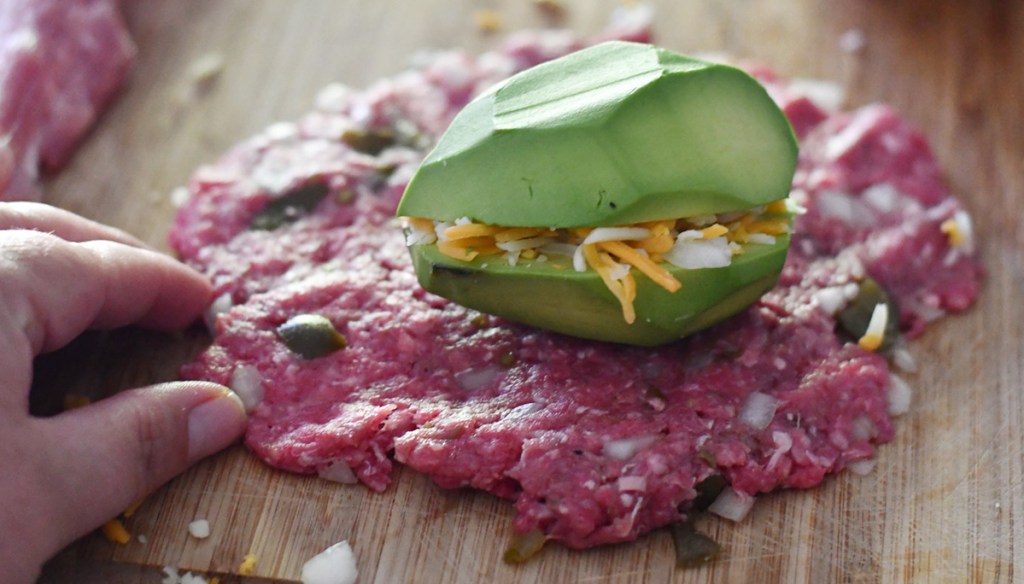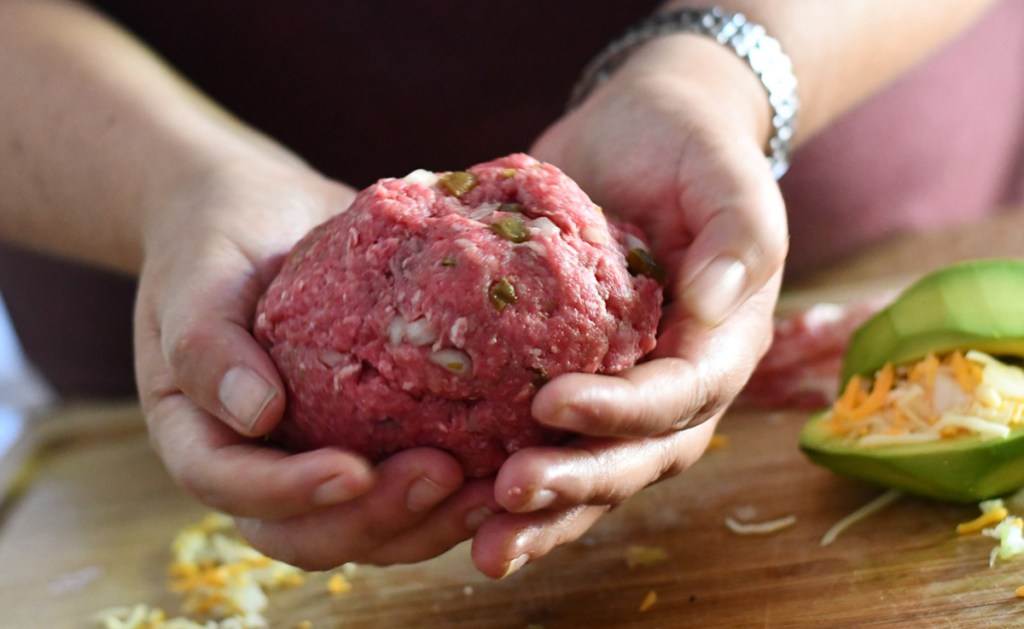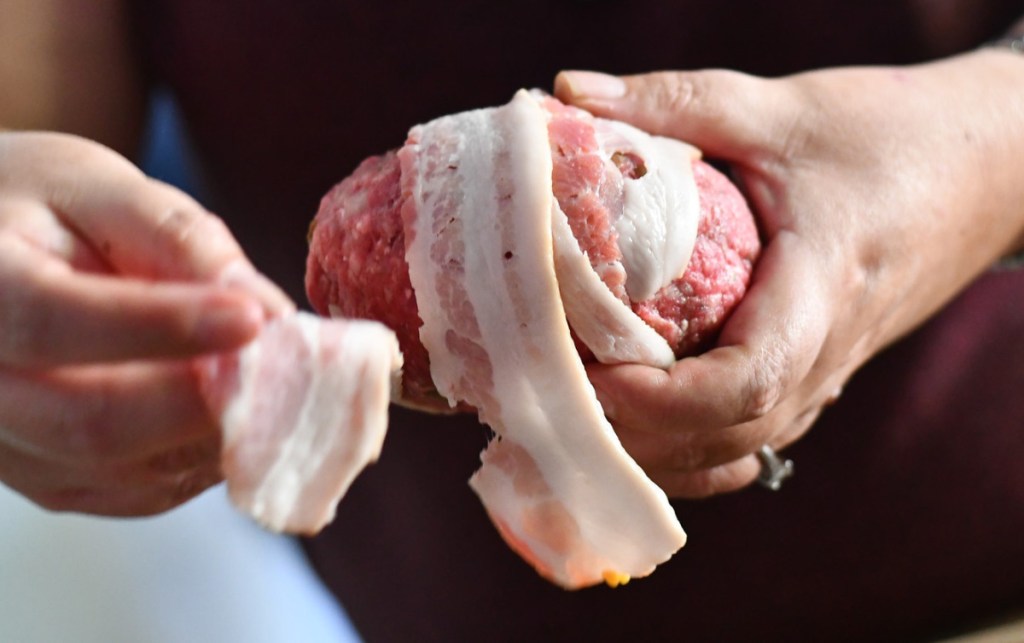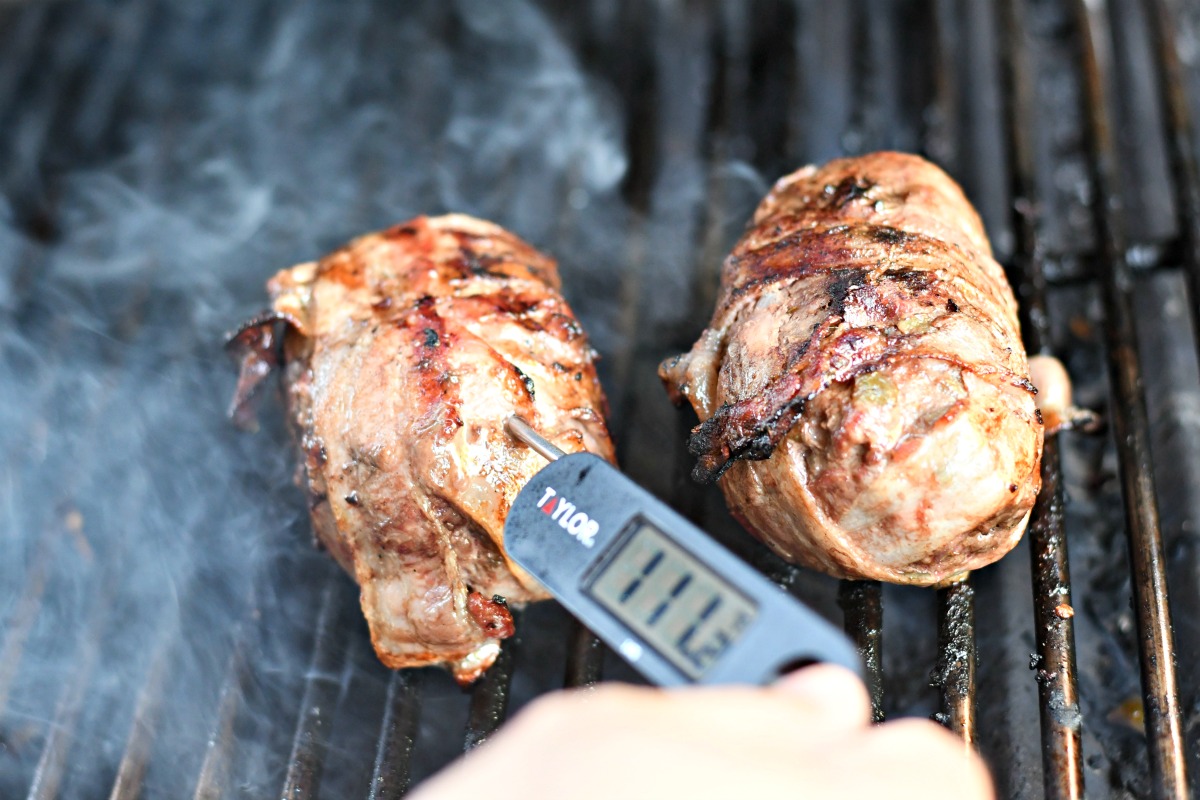 ---
Print
Bacon-Wrapped Avocado Burger Bombs
yield: 4 SERVINGS
prep time: 15 MINUTES
cook time: 25 MINUTES
total time: 40 MINUTES
Cheesy stuffed avocados get wrapped with ground beef and bacon for an insanely delicious keto meal!
Ingredients
4 small avocados
1 cup cheddar cheese, shredded
1/2 cup onion, finely chopped
4 tablespoons jalapeños, diced
1.5 pounds 85/15 ground beef
1 teaspoon salt & pinch of black pepper
12 slices of bacon
Directions
1
Preheat grill to medium heat. Cut avocados in half, remove pits, and stuff each with 1/4 cup shredded cheese. Close avocado halves back together.
2
In a bowl, season ground beef and mix in onions and jalapeños. Split the mixture into fourths, and flatten over the avocados.
3
Wrap 3 pieces of bacon around each burger bomb.
4
Grill for about 25-30 minutes until meat is cooked to desired doneness.
5
Cut the burger in half to serve. Enjoy with your favorite toppings and condiments!
Nutrition Information
Yield: 4 burger bombs, Serving Size: 1 burger bombs
Amount Per Serving: 874 Calories | 63.3g Fat | 15.9g Total Carbs | 9.9g Fiber | 2.2g Sugar | 0g Sugar Alcohol | 61.7g Protein | 6g Net Carbs
---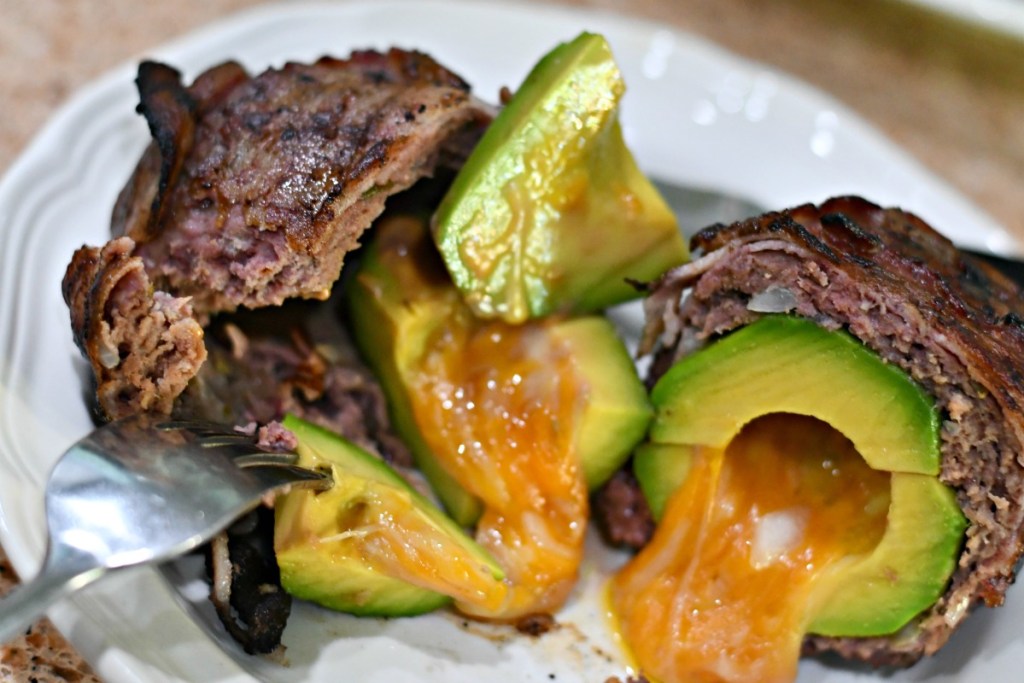 A keto dinner home run!
These bacon burger bombs are sure to be a hit at your next cookout or get-together. Even my non-keto-eating family members love them! Feel free to add on your favorite toppings like pickles, pickled veggies, mustard, & sugar-free ketchup, the possibilities are endless!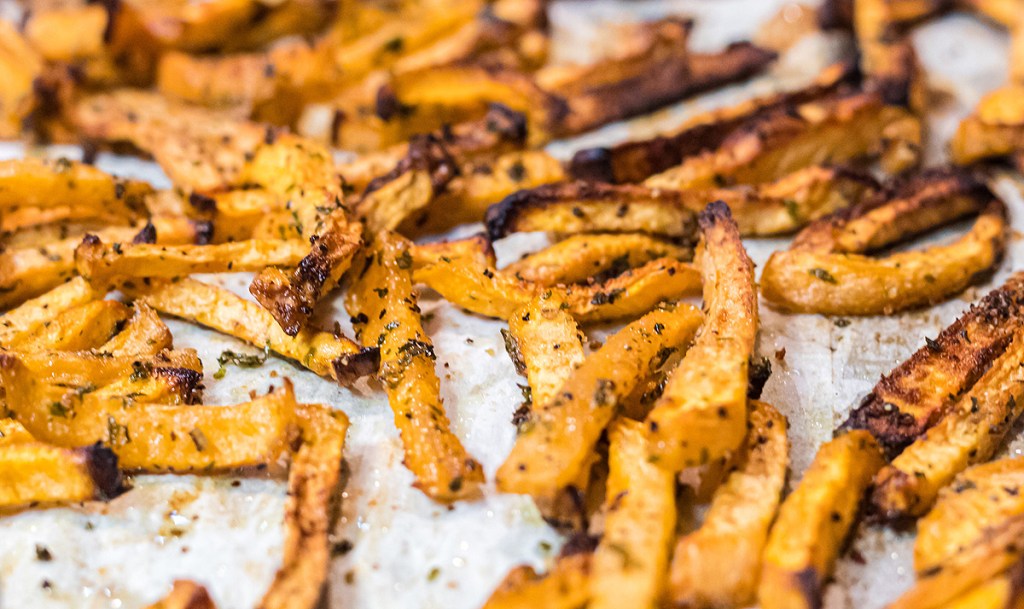 While you're at it, make a batch of keto fries to go with your burger bomb! They're super easy to make and are oh so low carb!😋
---