Easy Keto Sloppy Joes (Family-Friendly Dinner Idea!)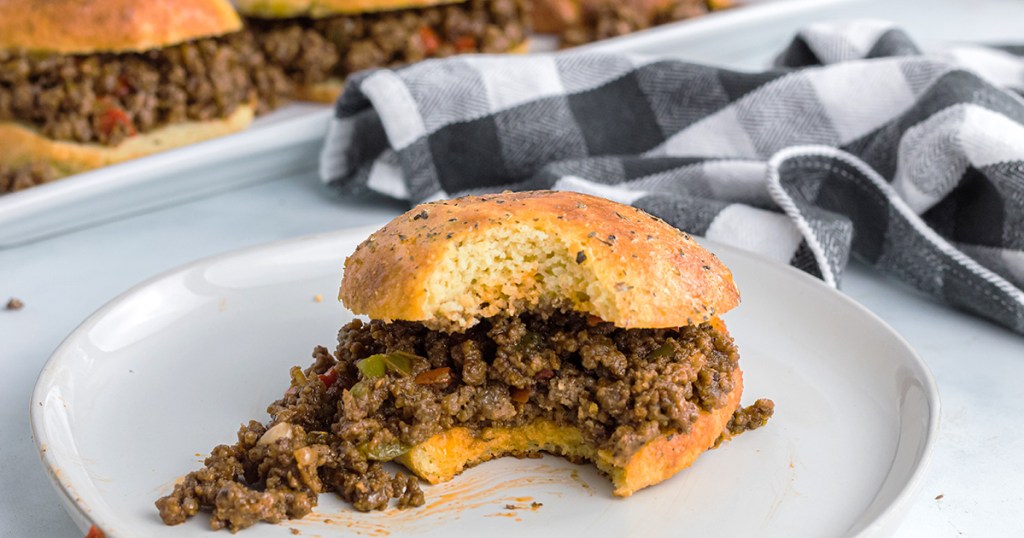 Needing an easy, under 30-minute keto dinner idea?
An American classic turned keto! Sloppy Joes were one of my favorites when I was a kid and now my boys love them just as much as I did. Keep in mind, this sandwich is not a clean sandwich at all. In fact, the messier, the better! Pile the seasoned ground beef high on a keto bun and enjoy the messiness. 😋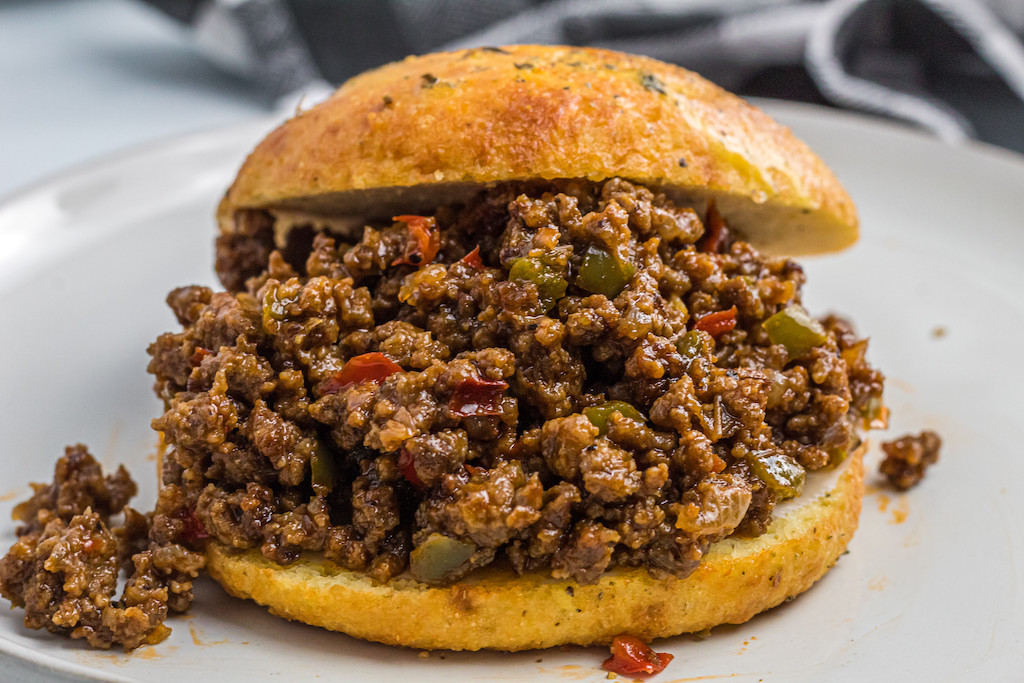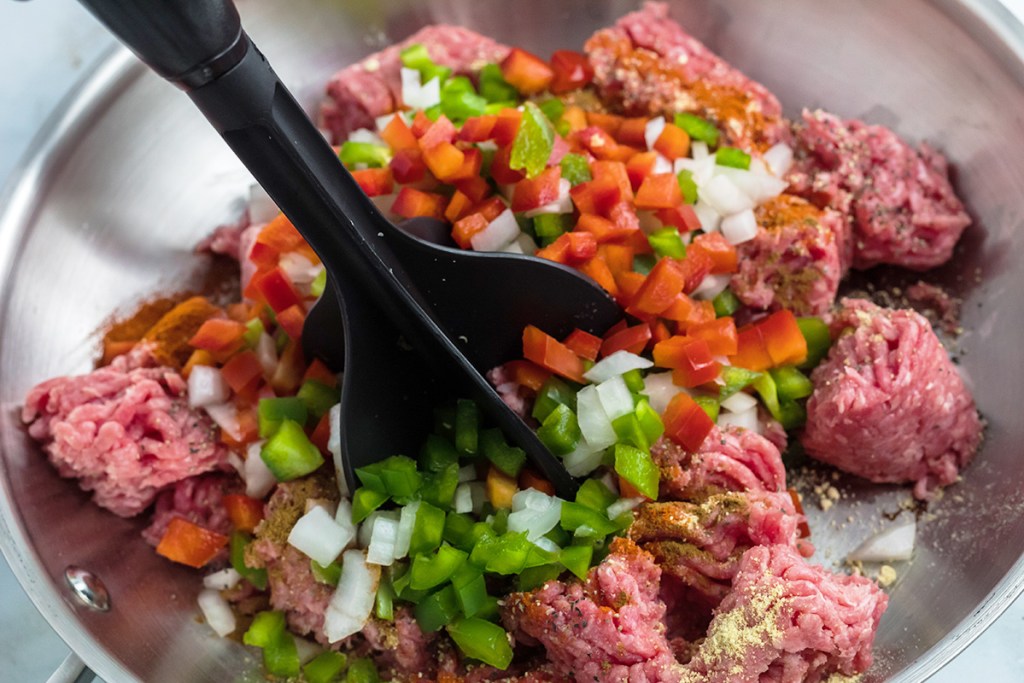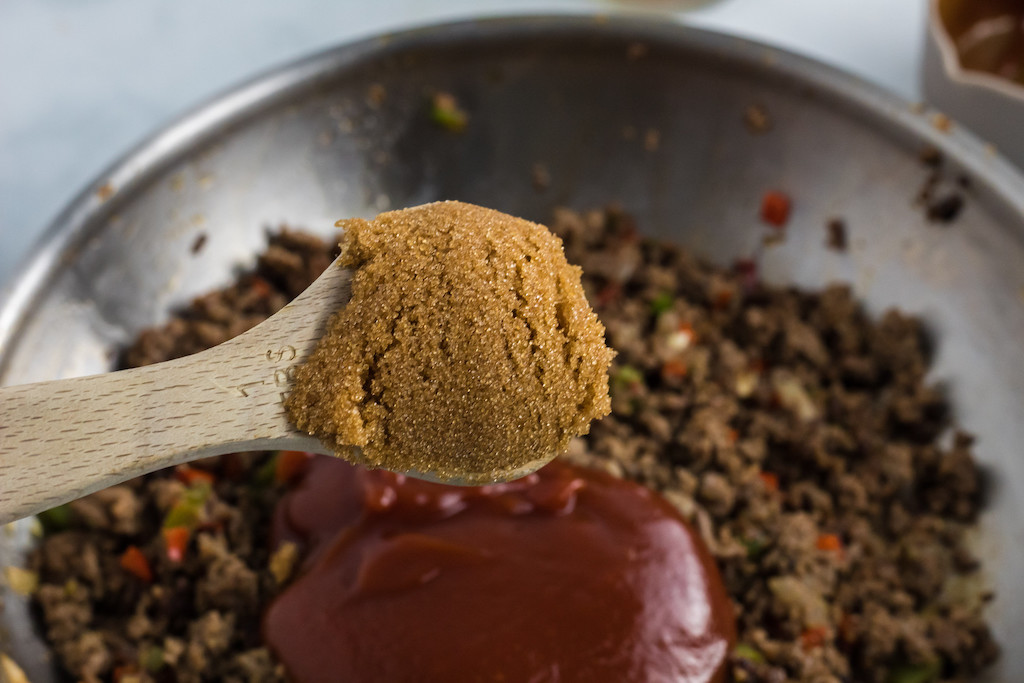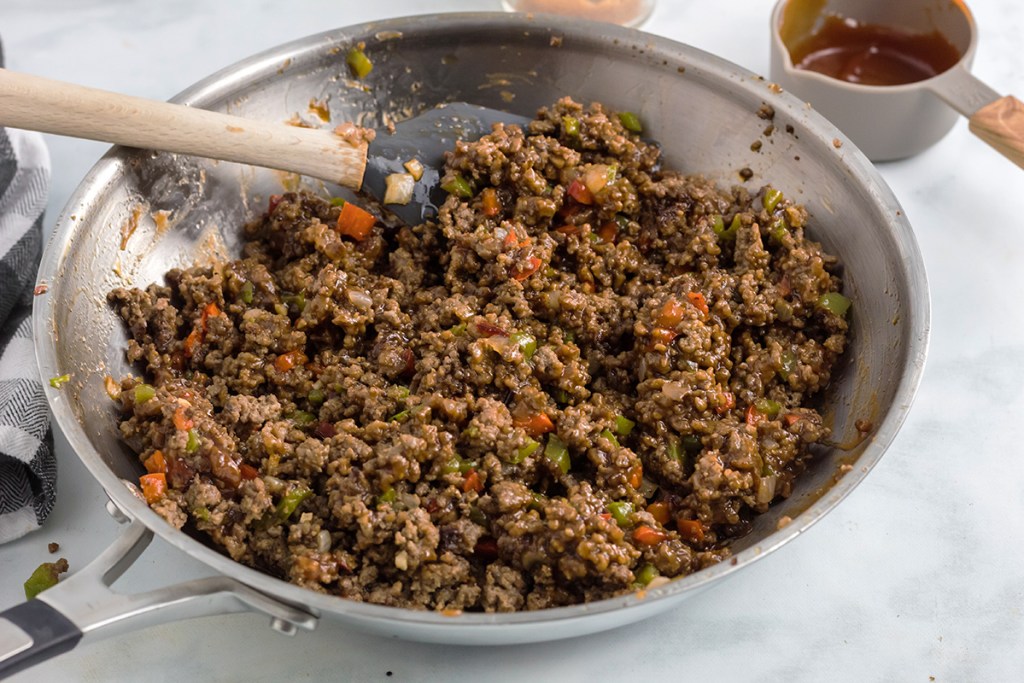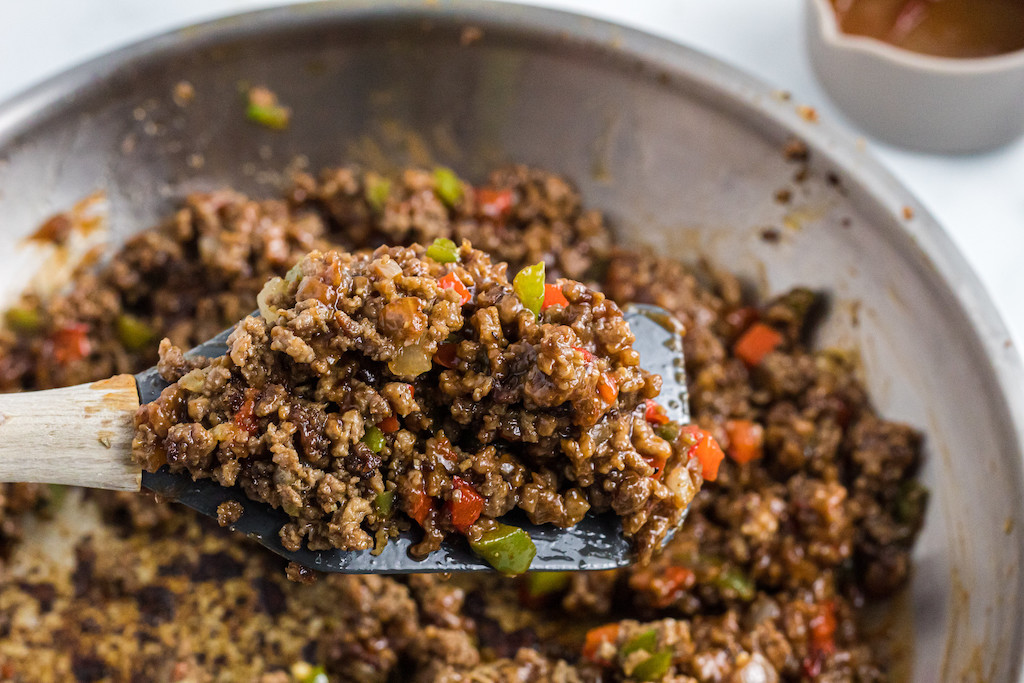 ---
yield: 4 SERVINGS
prep time: 10 MINUTES
cook time: 15 MINUTES
total time: 25 MINUTES
A low-carb twist on the classic American sandwich with loads of hearty seasoned ground beef!
Ingredients
1 lb. ground beef
1/4 cup green pepper, diced
1/4 cup red pepper, diced
1/4 cup onion, diced
1 tablespoon garlic, minced
1/2 teaspoon ground mustard
1/2 teaspoon salt
1/2 teaspoon pepper
1/2 teaspoon smoked paprika
1/2 teaspoon cinnamon
1 tablespoon brown Swerve
Directions
1
Add all ingredients, besides ketchup and brown Swerve, to a large skillet. Over medium heat, brown hamburger making sure to break it up into really small pieces while cooking. Once ground beef is cooked (about 10 minutes), drain into a colander and add back to skillet.
2
Turn heat to low. Add in ketchup and brown Swerve and stir into the cooked hamburger meat mix. Let simmer for 5 minutes.
Additional Notes
Nutritional Values below are just for the keto Sloppy Joes meat.
Nutrition Information
Yield: 4, Serving Size: 1
Amount Per Serving: 269 Calories | 17g Fat | 3.3g Total Carbs | 0 Fiber | .3g Sugar Alcohol | 23g Protein | 3g Net Carbs
---
Here are the nutritional breakdowns per serving if you go with one of these options: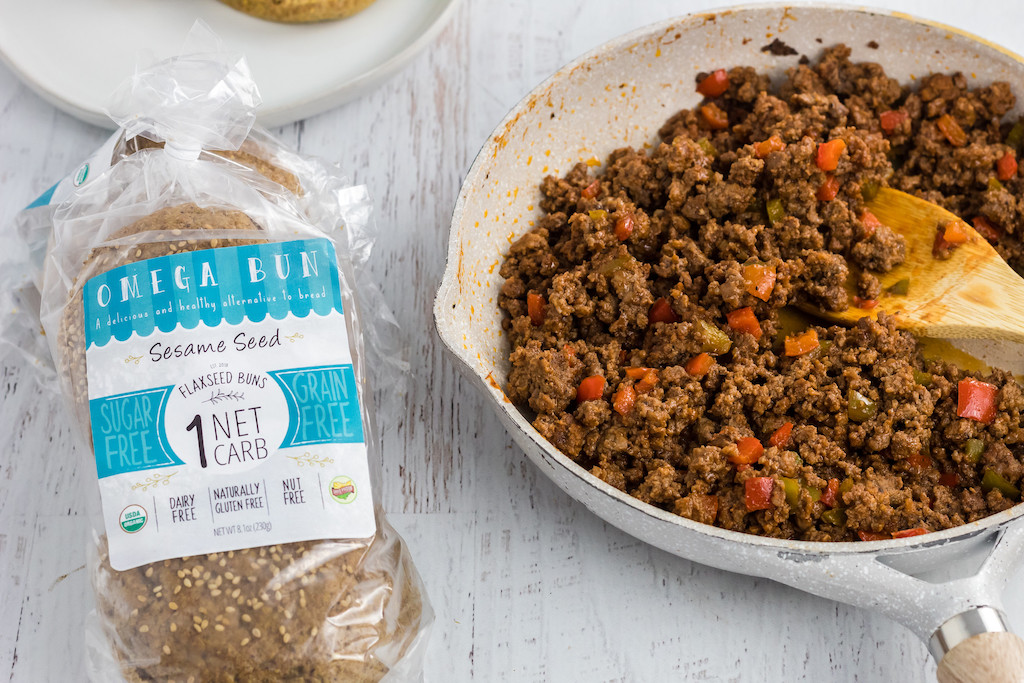 Variation #1, served with Omega Bun: 419 calories | 27g fat | 11.3g total carbs | 7g fiber | 30g protein | .3g sugar alcohols | 4g net carbs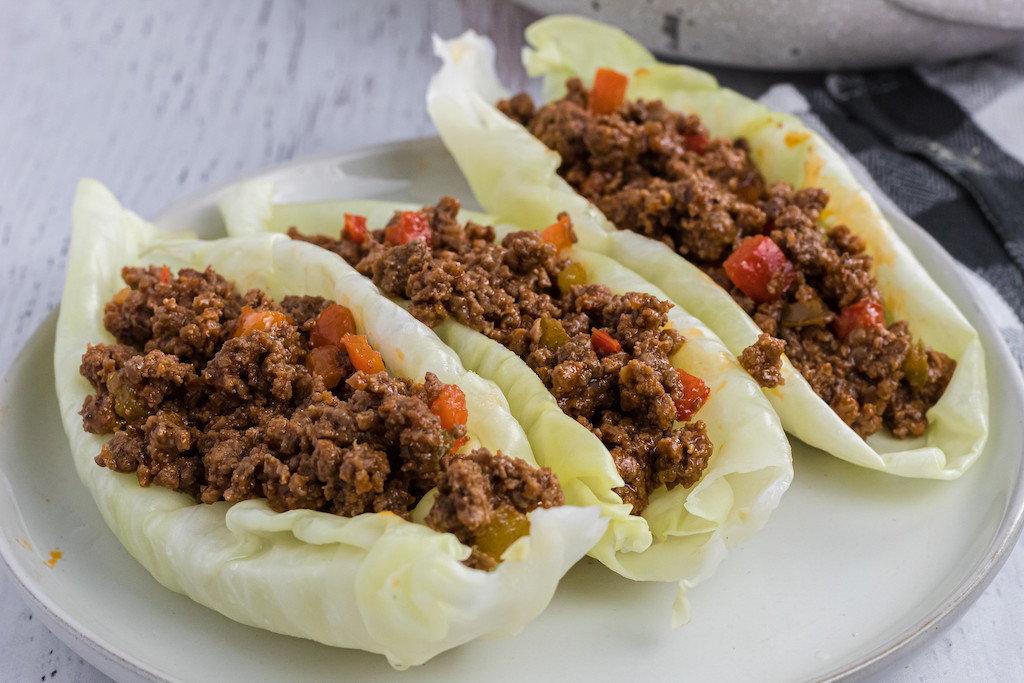 Variation #2, served in Cabbage Wrap: 273 calories | 17g fat | 4.3g total carbs | 0g fiber | 23g protein | .3g sugar alcohols | 4g net carbs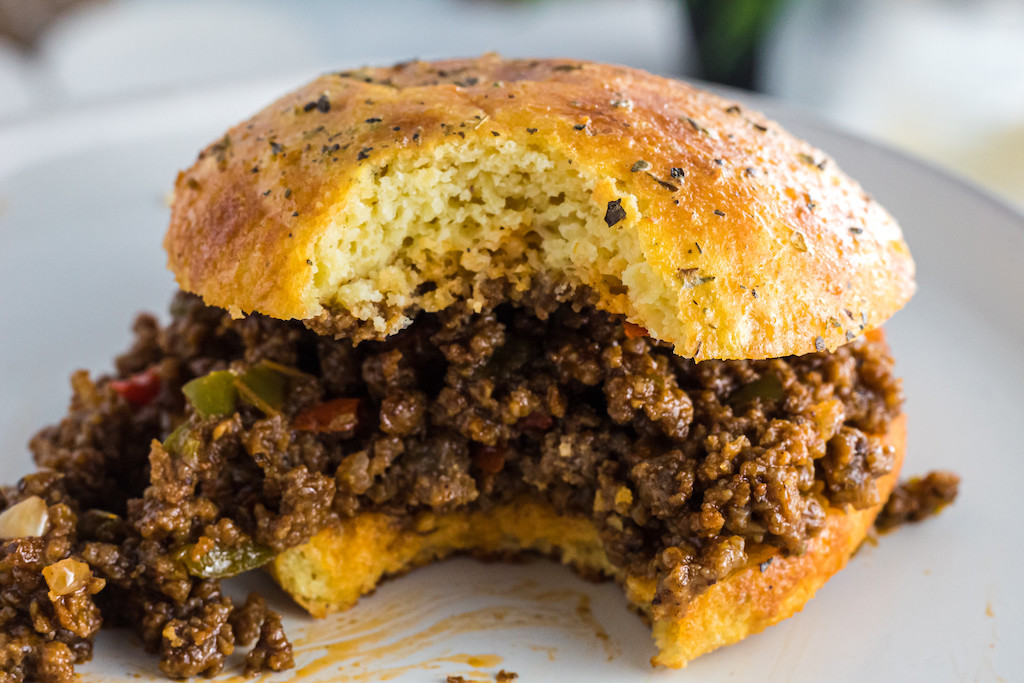 Variation #3, served on a homemade keto bun: 766 calories | 56g fat | 13.3g total carbs | 5g fiber | 53g protein | .3g sugar alcohols | 8g net carbs
---
Needing more quick ground beef ideas for dinner? Try out the best keto shepherd's pie!