Easy Keto Sloppy Joes the Entire Family Will Love!
It takes just a few easy ingredients to create keto sloppy joes. It's a satisfying American classic turned keto!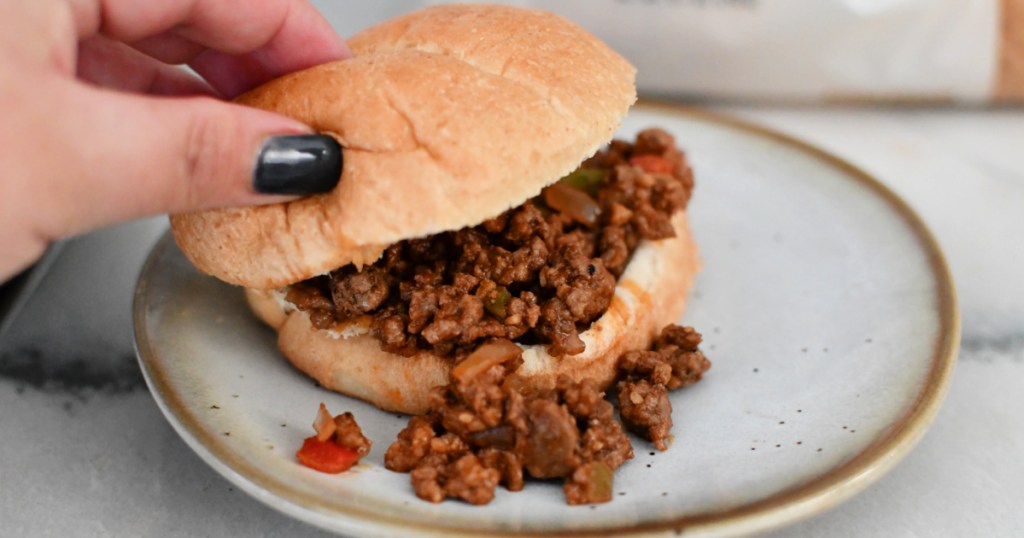 Needing an easy, under-30-minute keto dinner idea?
Sloppy Joes were one of my favorites when I was a kid and now my boys love them just as much as I did. Keep in mind, this sandwich is not a clean sandwich at all. In fact, the messier, the better! Pile the seasoned ground beef high on a keto bun and enjoy the messiness. 😋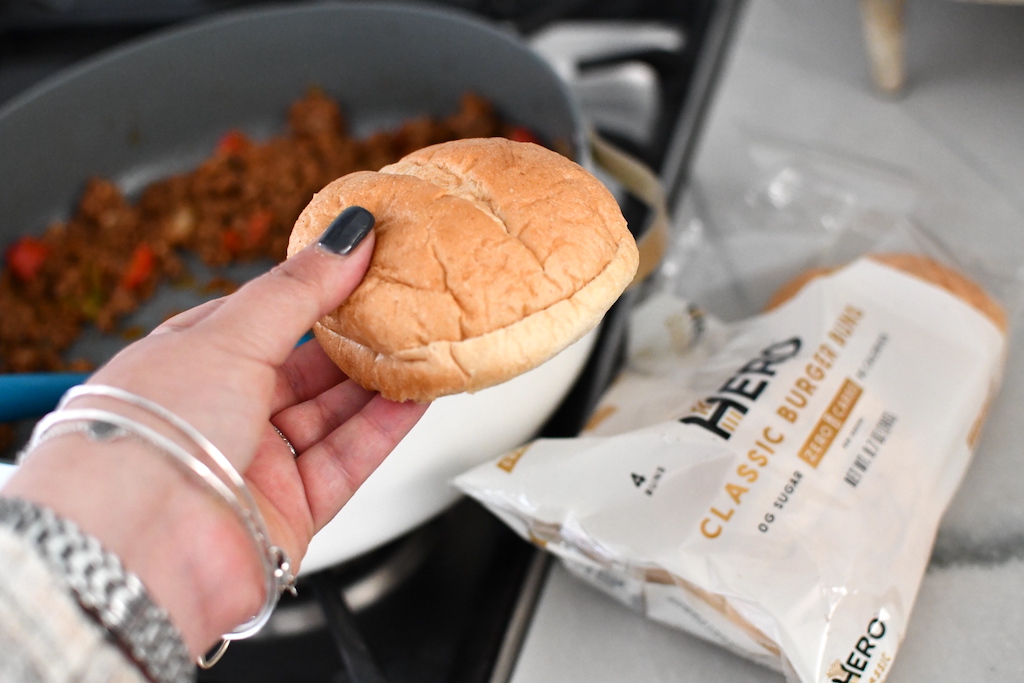 If you don't have the time to make a homemade keto bun, Hero hamburger buns are the answer! 🙌 You'd never guess these buns clock in at zero net carbs! They are fluffy and honestly so delicious — plus, we've scored you an exclusive promo code for 10% off when using code H2KBUNS10 at checkout!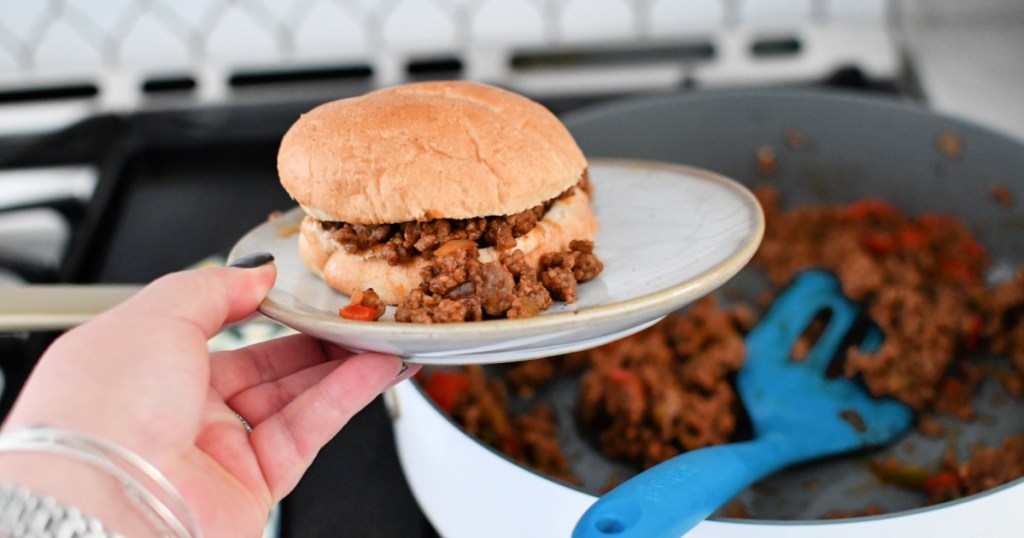 This easy keto sloppy joes recipe results in a smoky yet sweet ground beef sandwich! The bit of ground cinnamon gives it a deep flavor and these sloppy joes are hearty and oh-so yum! Your whole family will enjoy this idea, guaranteed.
Everyone needs an easy weeknight meal like this in their back pocket!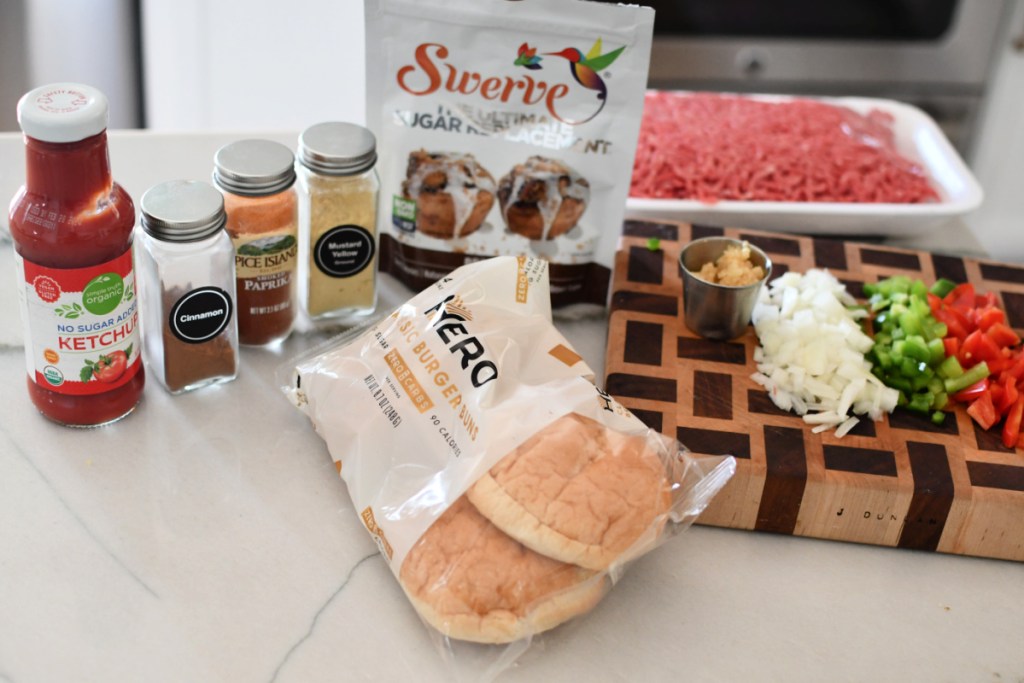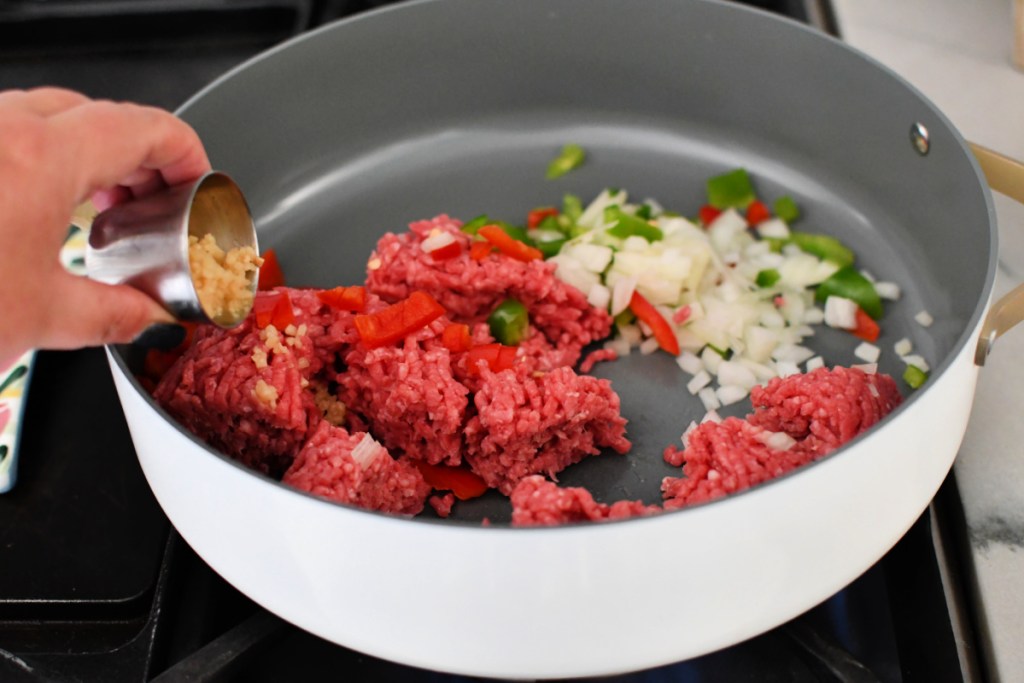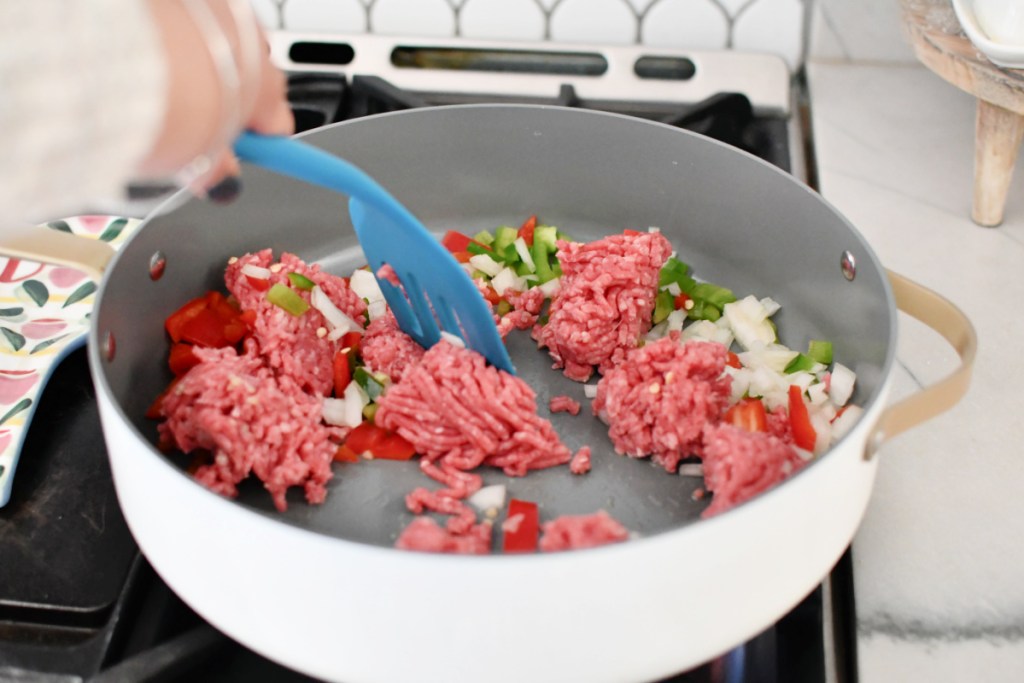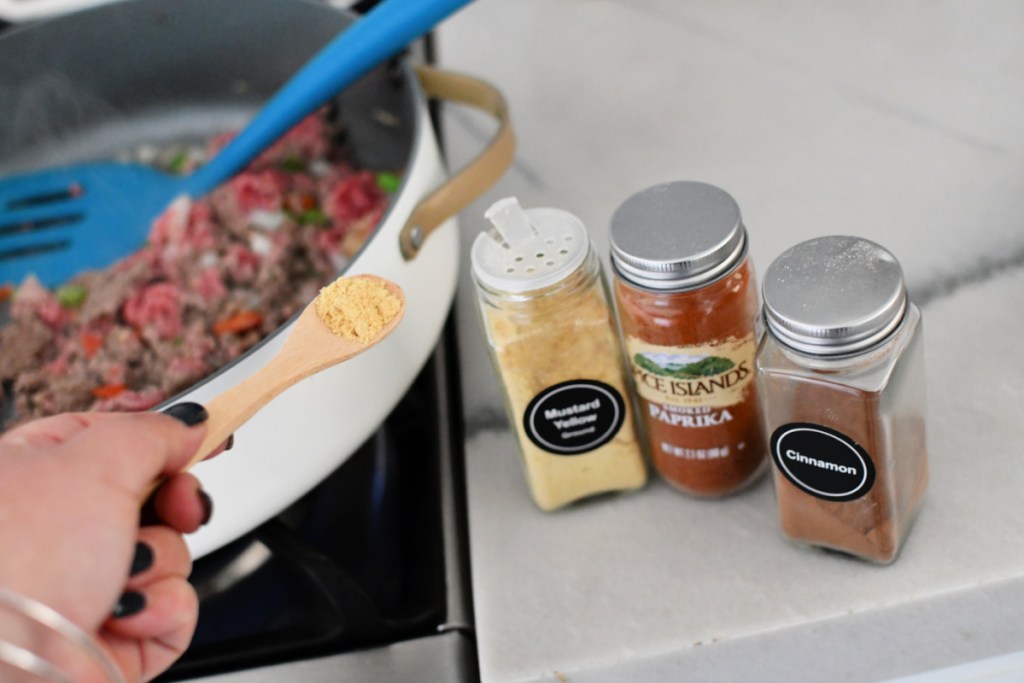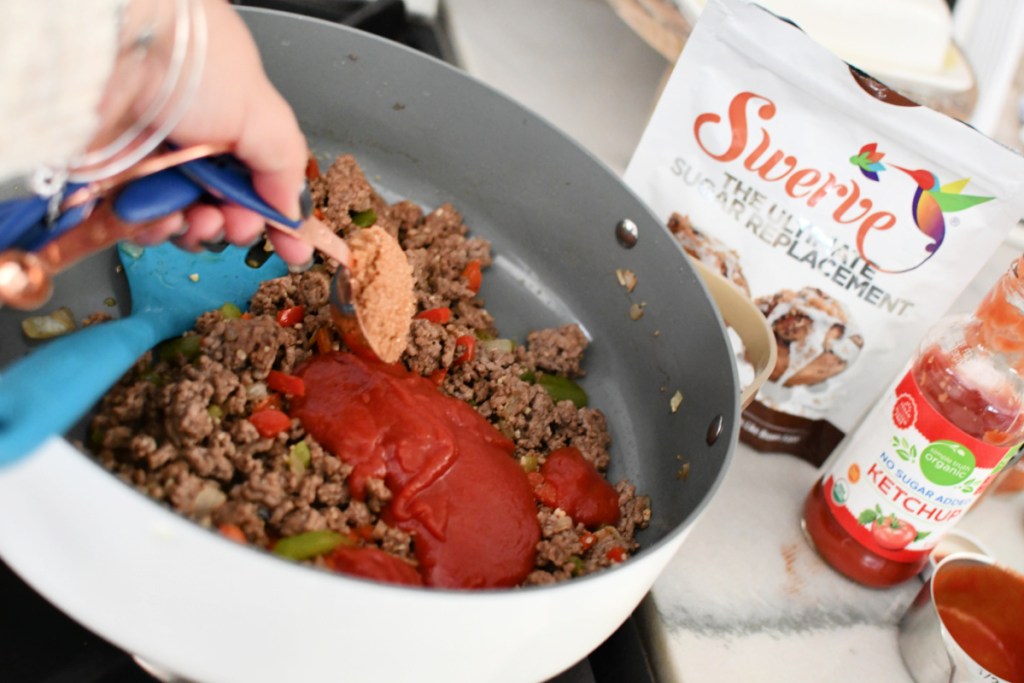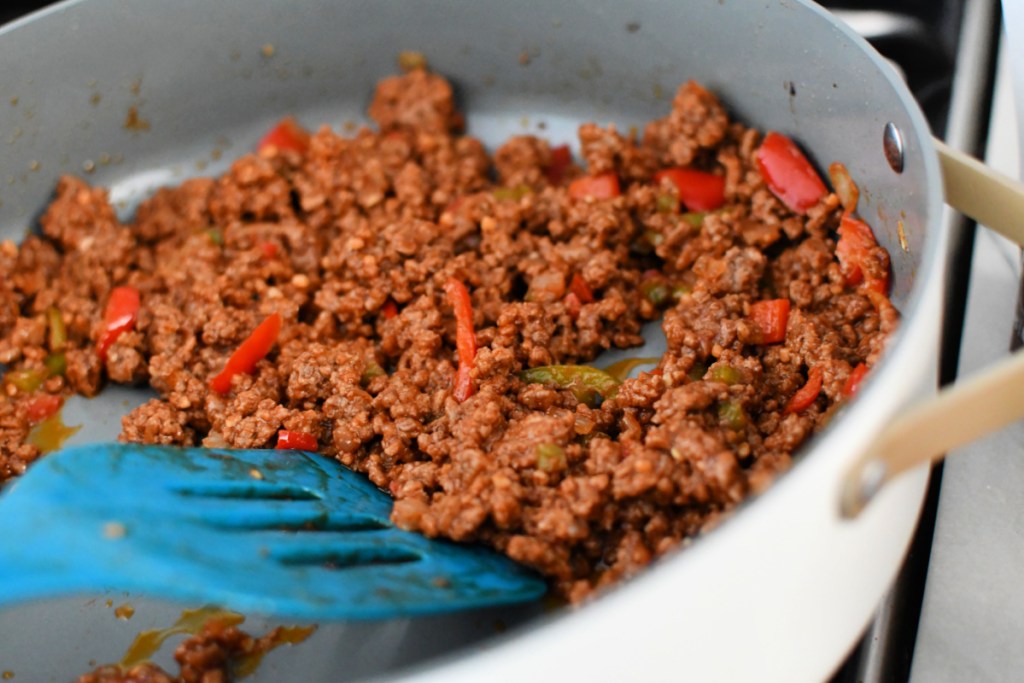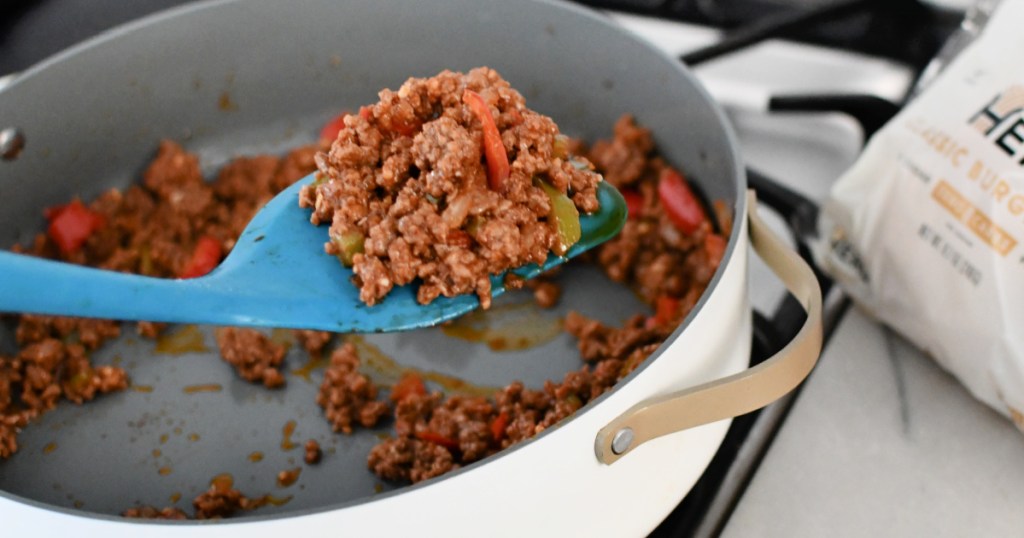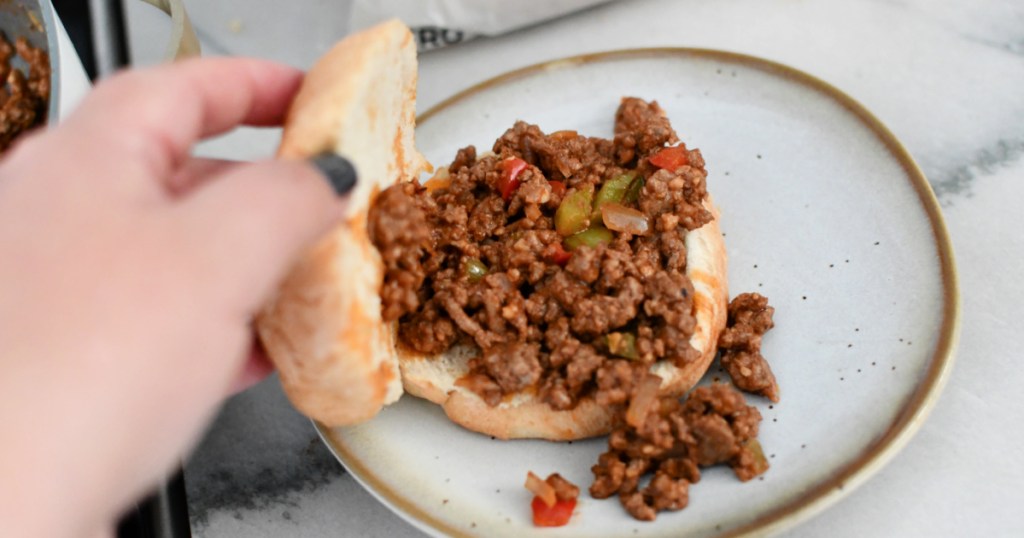 ---
yield: 4 SERVINGS
prep time: 10 MINUTES
cook time: 15 MINUTES
total time: 25 MINUTES
A low-carb twist on the classic American sandwich with loads of hearty seasoned ground beef!
Ingredients
1 pound ground beef
1/4 cup green pepper, diced
1/4 cup red pepper, diced
1/4 cup onion, diced
1 tablespoon garlic, minced
1/2 teaspoon ground mustard
1/2 teaspoon salt
1/2 teaspoon pepper
Directions
1
Add all ingredients, besides ketchup and brown Swerve, to a large skillet. Over medium heat, brown ground beef making sure to break it up into really small pieces while cooking. Once ground beef is cooked (about 10 minutes), drain off excess grease (you can use a colander for this) and add beef back to skillet.
2
Turn heat to low. Add in ketchup and brown Swerve and stir into the cooked hamburger meat mix. Let simmer for 5 minutes.
3
Remove from heat and serve in a lettuce wrap or on a keto-friendly bun. Enjoy!
Additional Notes
The nutritional values below are just for the keto Sloppy Joe meat.
Nutrition Information
Yield: 4, Serving Size: 1
Amount Per Serving: 269 Calories | 18.5g Fat | 8.3g Total Carbs | 0.9g Fiber | 2.0g Sugar | 3.0g Sugar Alcohol | 29.8g Protein | 4.4g Net Carbs
---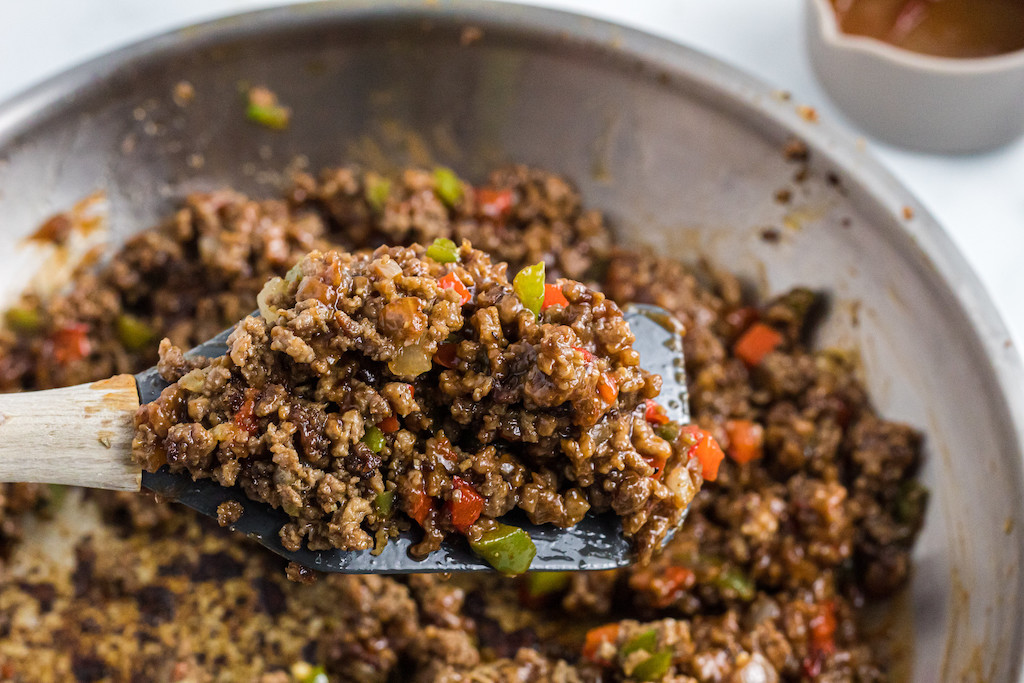 Tips for making the best keto Sloppy Joes:
Keto Sloppy Joes never fail as I am always doubling this recipe since the kids love it even the next day for lunch. This is also the perfect recipe to make ahead and freeze for a later day.
Like a little spice? Add 1 teaspoon of sriracha for some heat!
The brown Swerve adds depth to the flavor of the meat with a touch of caramelized sweetness.
Don't have time to make a homemade bun? Hero hamburger buns are an easy solution to serve up a hearty keto Sloppy Joe sandwich. These buns are fluffy and honestly so delicious — plus, we've scored you an exclusive promo code for 10% off when using H2KBUNS10 at checkout!
Here are the nutritional breakdowns per serving if you go with one of these options:

Variation #1, served with Hero Bun: 346 calories | 27g fat | 13.8g total carbs | 6.2g fiber | 32.3g protein | 3.0g sugar alcohols | 4.4g net carbs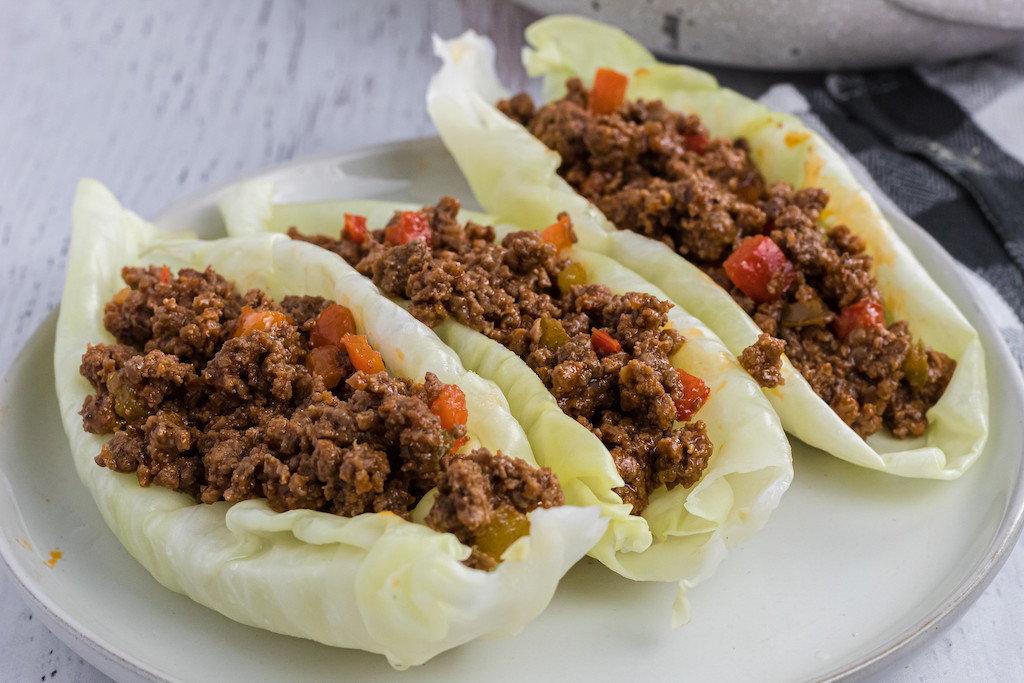 Variation #2, served in Cabbage Wrap: 326 calories | 18.6g fat | 9.0g total carbs | 1.2g fiber | 30.0g protein | 3.0g sugar alcohols | 4.8g net carbs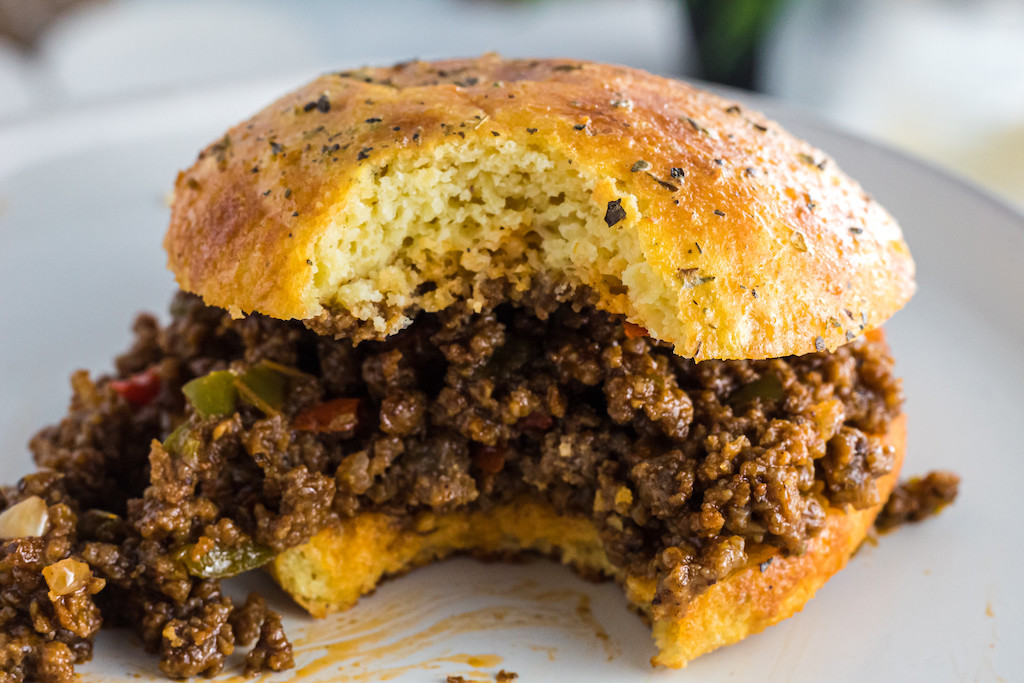 Variation #3, served on a homemade keto bun: 766 calories | 56g fat | 13.3g total carbs | 5g fiber | 53g protein | .3g sugar alcohols | 8g net carbs
---
Here's what my teammate Lina had to say after making these sloppy Joes: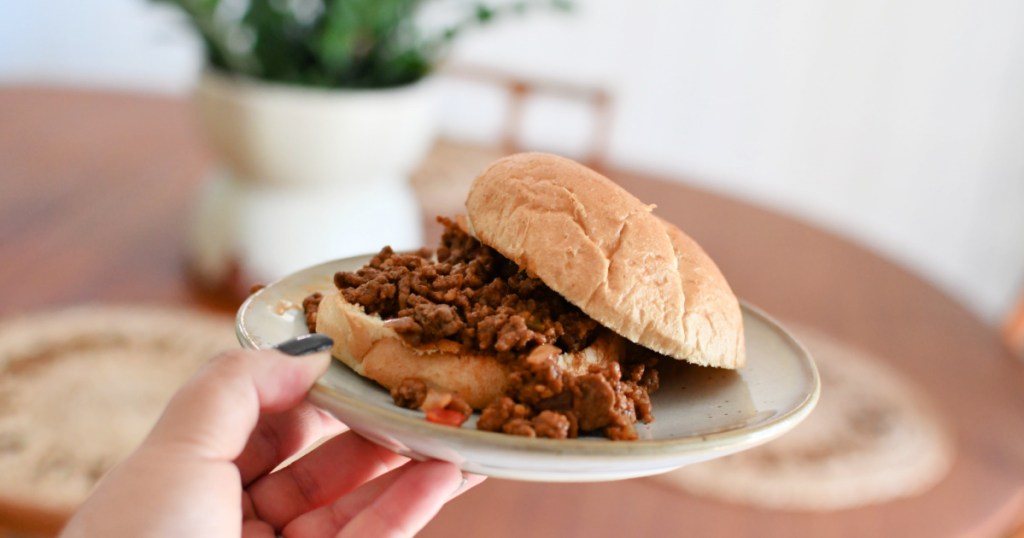 "Wow, what an incredibly easy and filling meal! I love the Swerve brown sugar as a keto swap. It tastes so much like traditional brown sugar. My family loved this sloppy joes recipe and didn't even know it was keto. This tastes fantastic, and I highly recommend making it!"
---
Needing more quick ground beef ideas for dinner? Try out the best keto shepherd's pie!