Lazy Keto Meal: Crockpot Cabbage Roll Casserole
Crockpot slow cooker cabbage roll casserole is a lazy keto meal at its finest.
Easy meals are the best, and even better when it's a hands-off meal. For this cabbage roll casserole, you just throw everything in the Crockpot slow cooker and forget about it.
I literally combined everything in the slow cooker, turned it on high for about four hours, stirred it up right before serving, and dinner was done. Brilliant! I even impressed myself with how simple this is.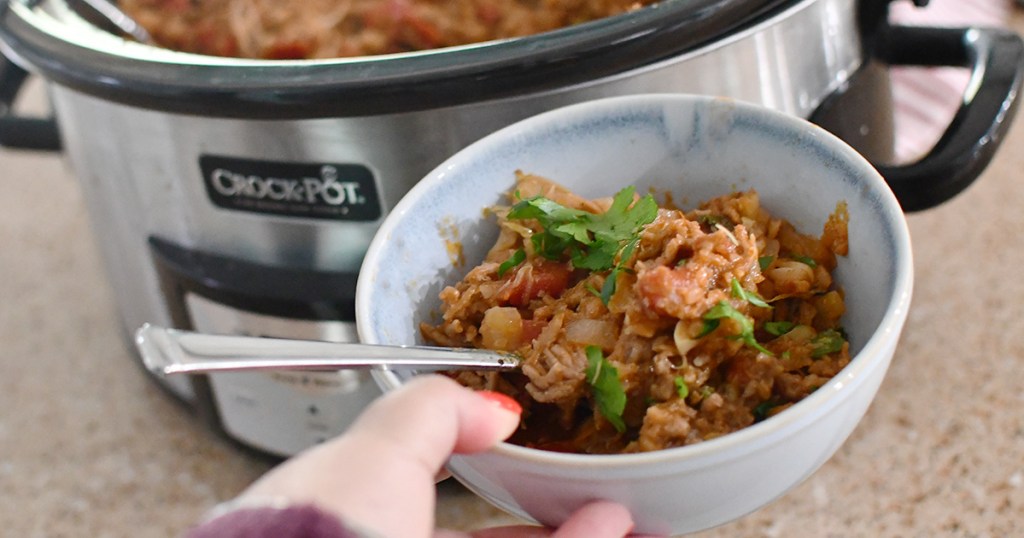 I love easy one-pot meals.
Having a fallback lazy keto meal like this makes life so easy. I used a bag of pre-shredded cabbage, frozen cauliflower rice, and canned tomatoes. The hardest part of this recipe (if we could even consider it that) is cutting up the onion and mincing the garlic.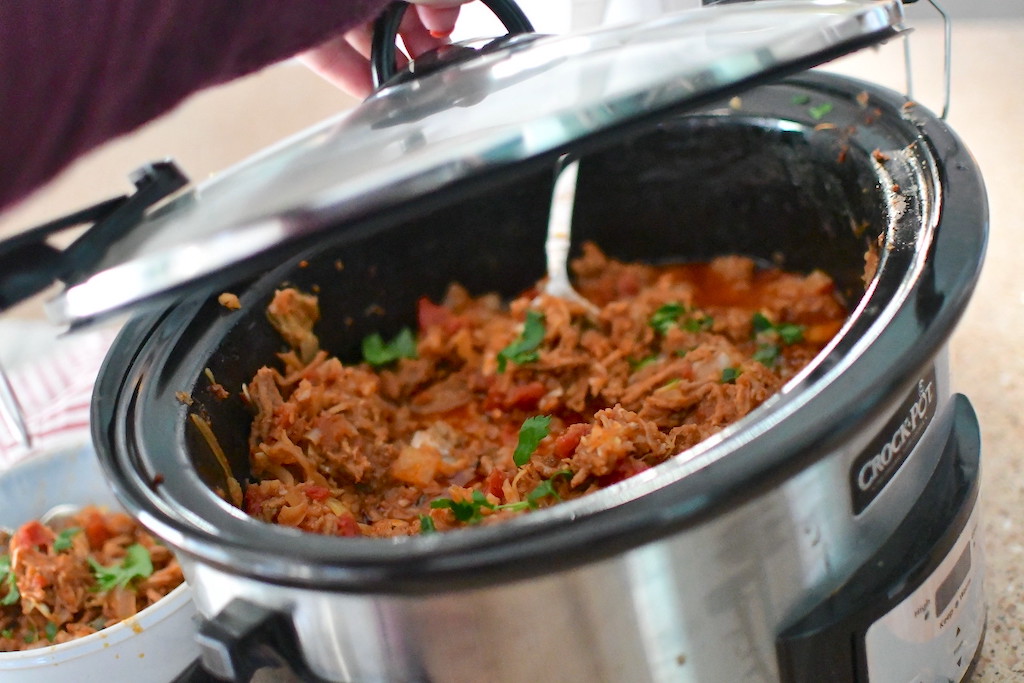 And the flavor of this cabbage roll casserole is amazing! The combination of sausage and ground beef is one of my favorites and stays true to the cabbage rolls, but this dish is so much easier to make than actual cabbage rolls. If you've ever made cabbage rolls from scratch, you know what I'm talking about. 😂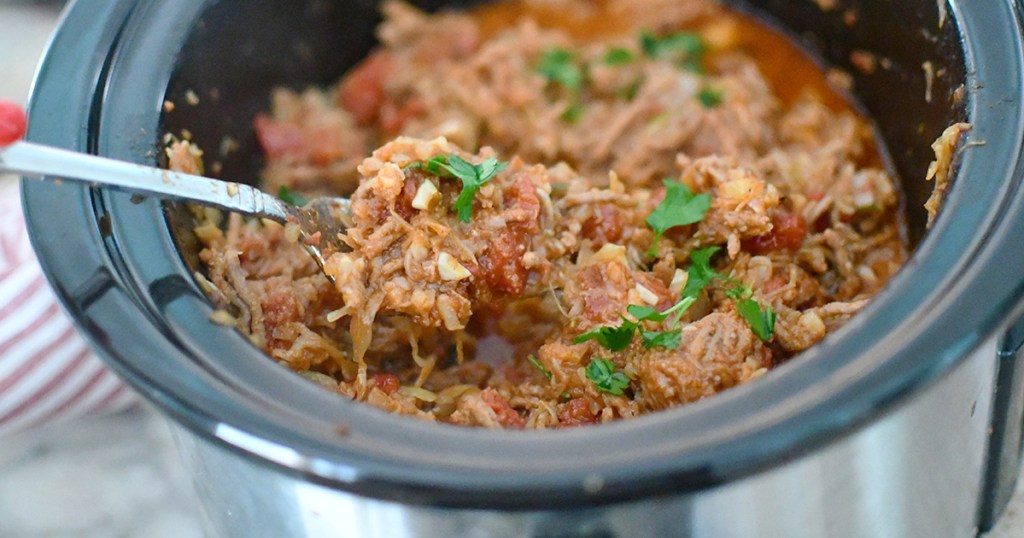 Tips for making this lazy keto meal slow cooker cabbage roll casserole:
Just throw everything into the slow cooker! Also, stirring a few times during the cooking process will help break up the meat so it doesn't clump together.
Want this to cook while you're at work? Cook it on LOW for 8 hours, but don't drain the canned tomatoes. Leaving a little extra moisture in the casserole will prevent it from overcooking.
Depending on your taste buds, you can add a touch of extra salt, but start with 1 teaspoon and add more to taste when finished.
This makes great leftovers! It'll keep in the fridge for up to five days or you can freeze it for up to three months.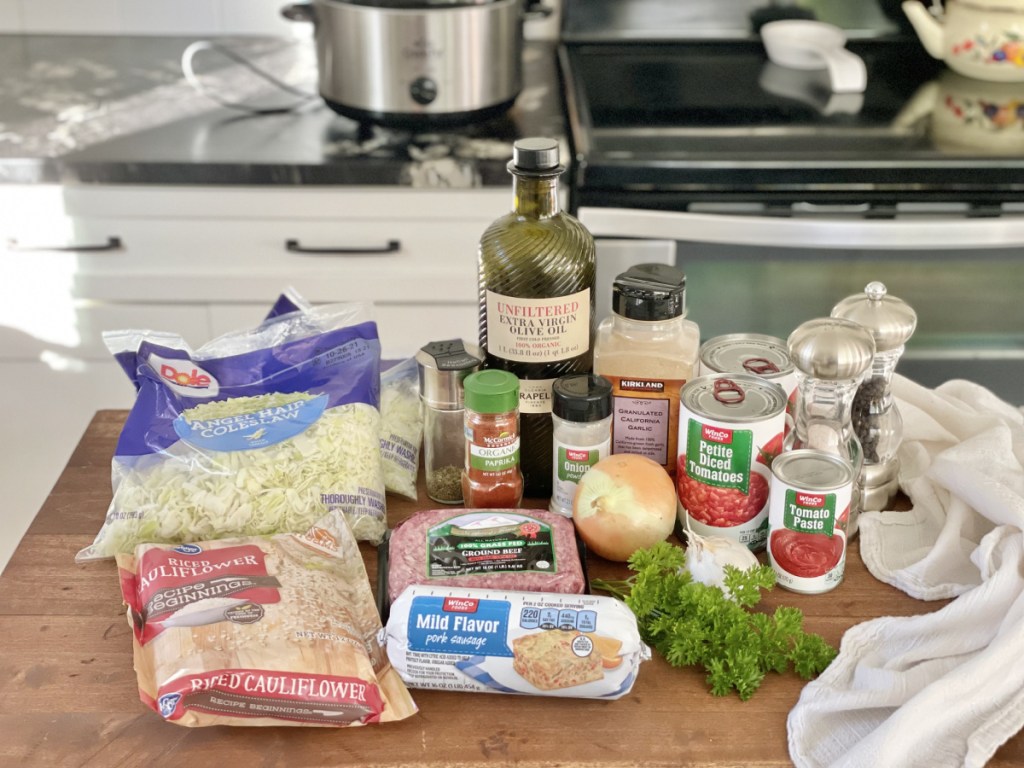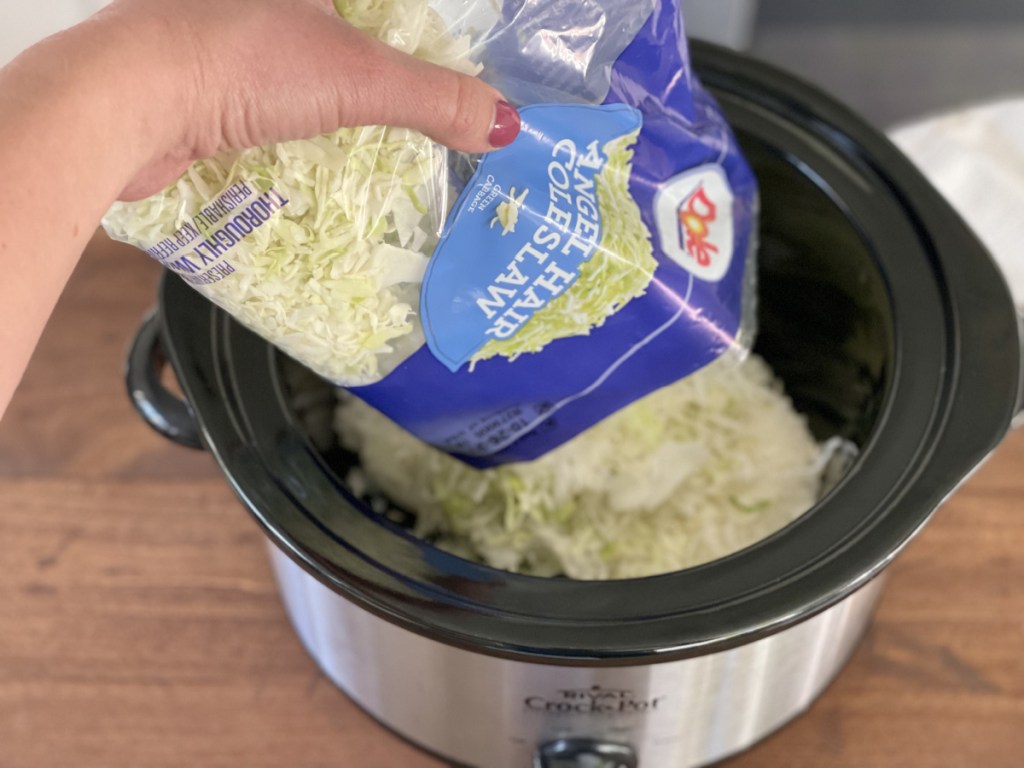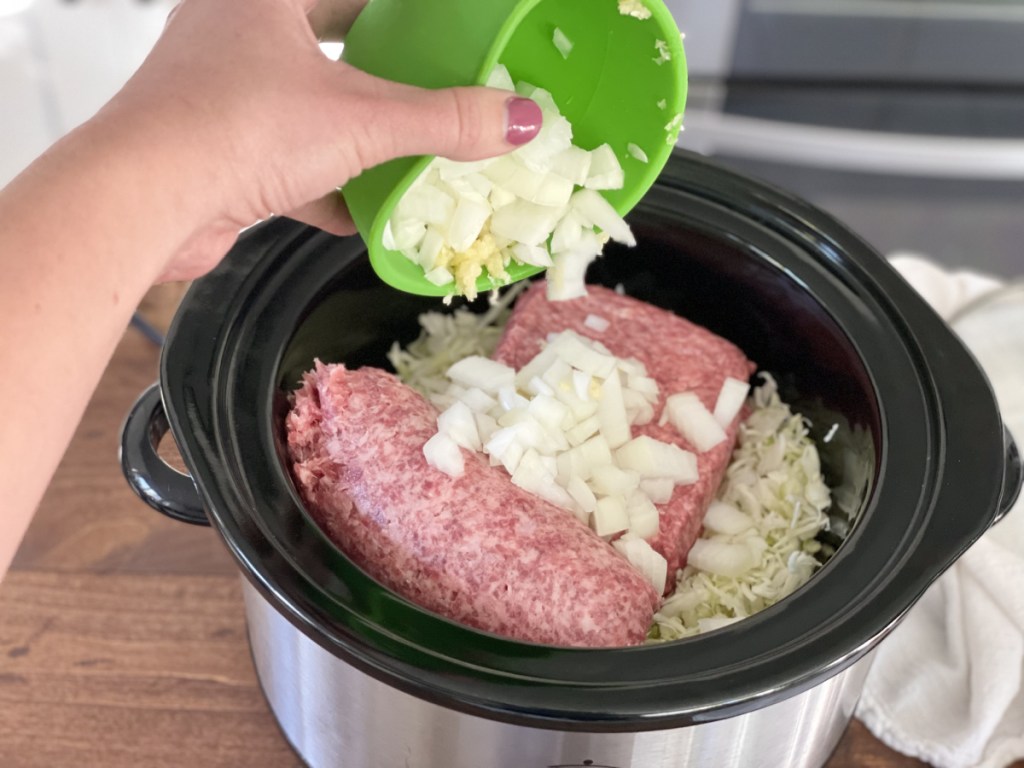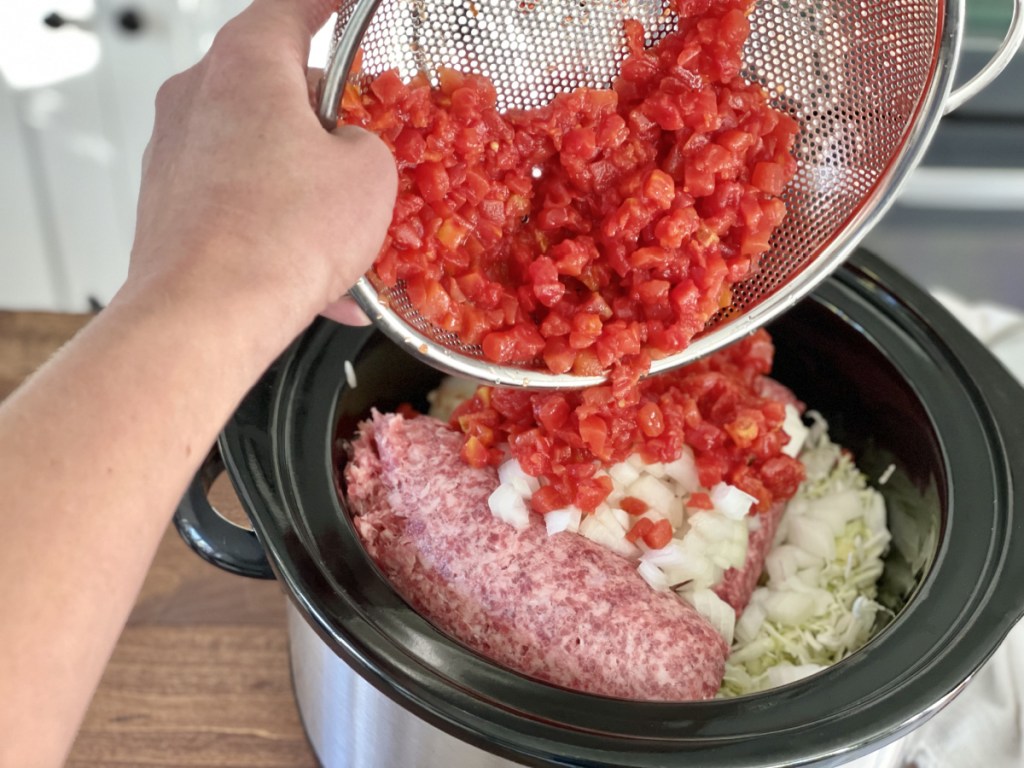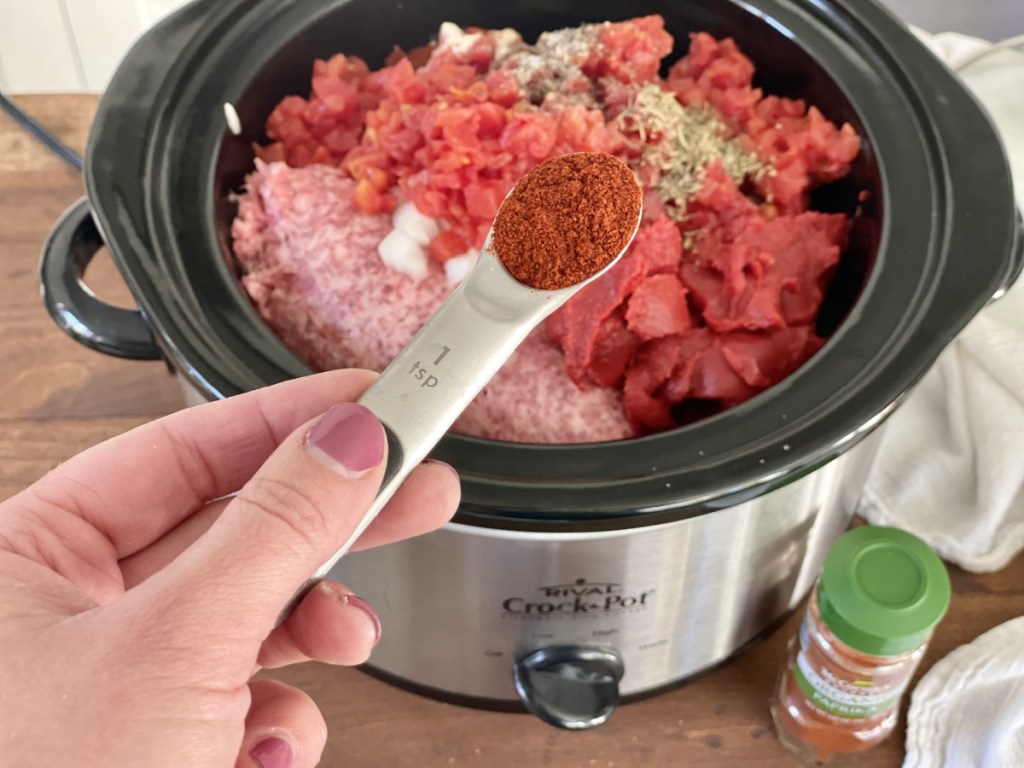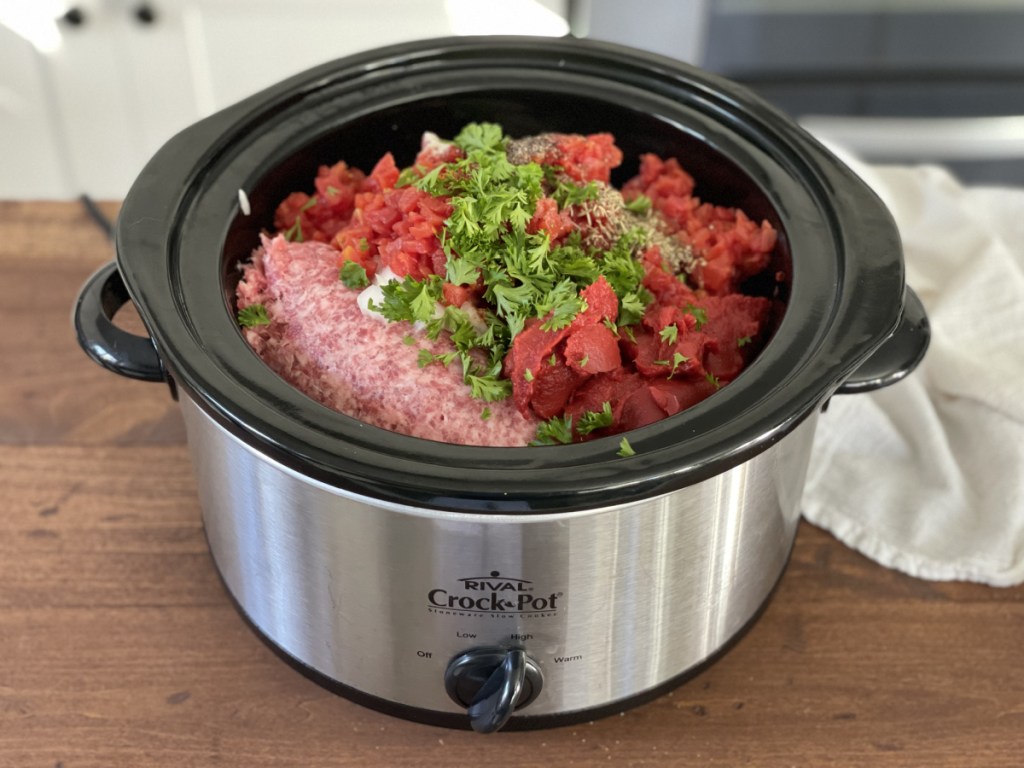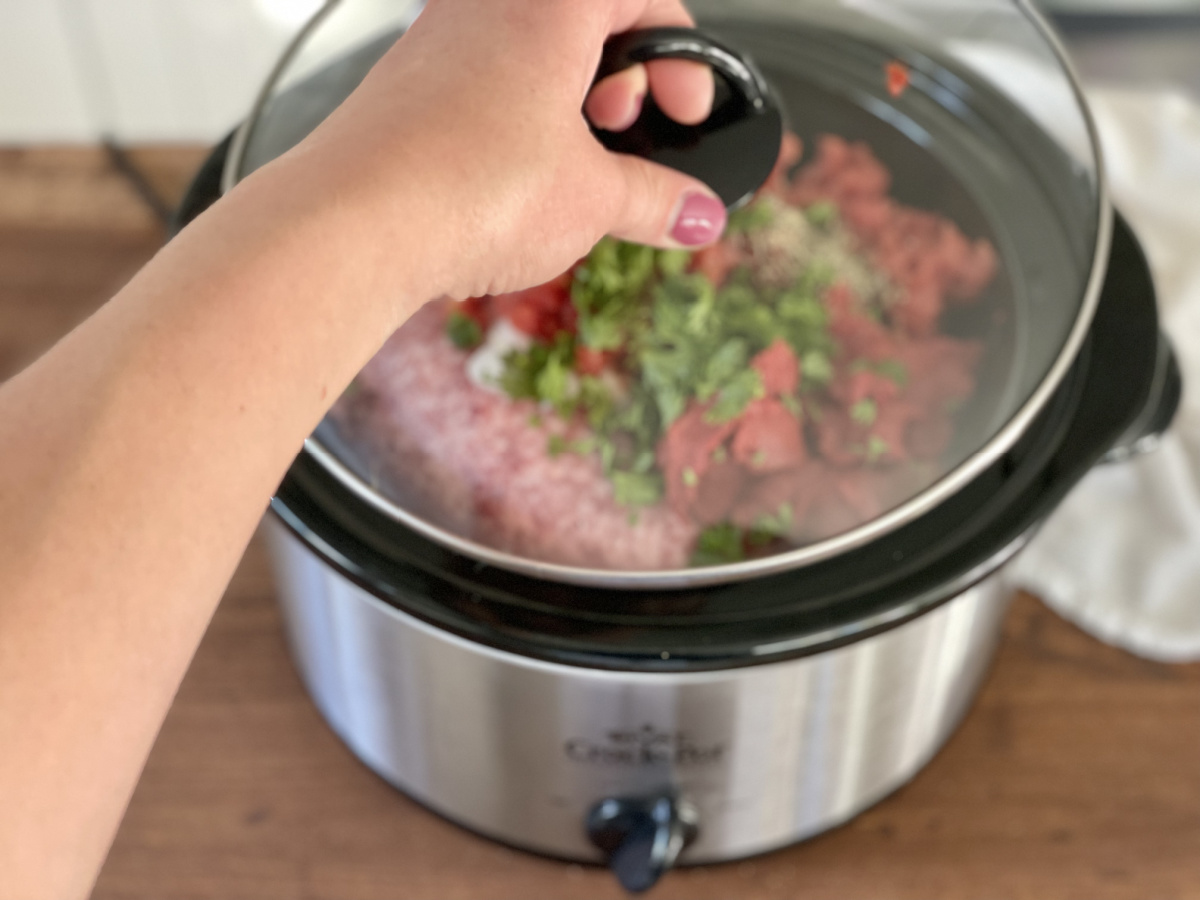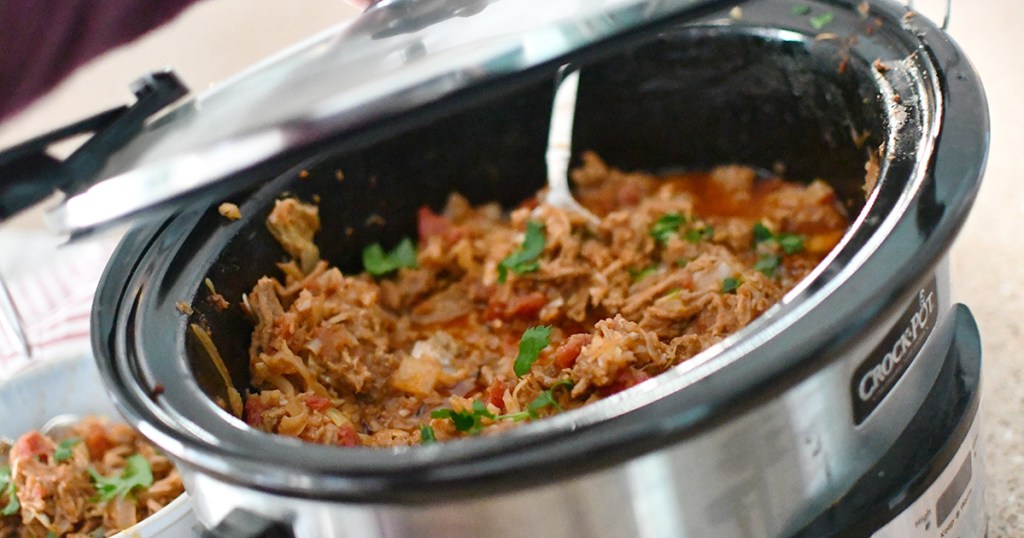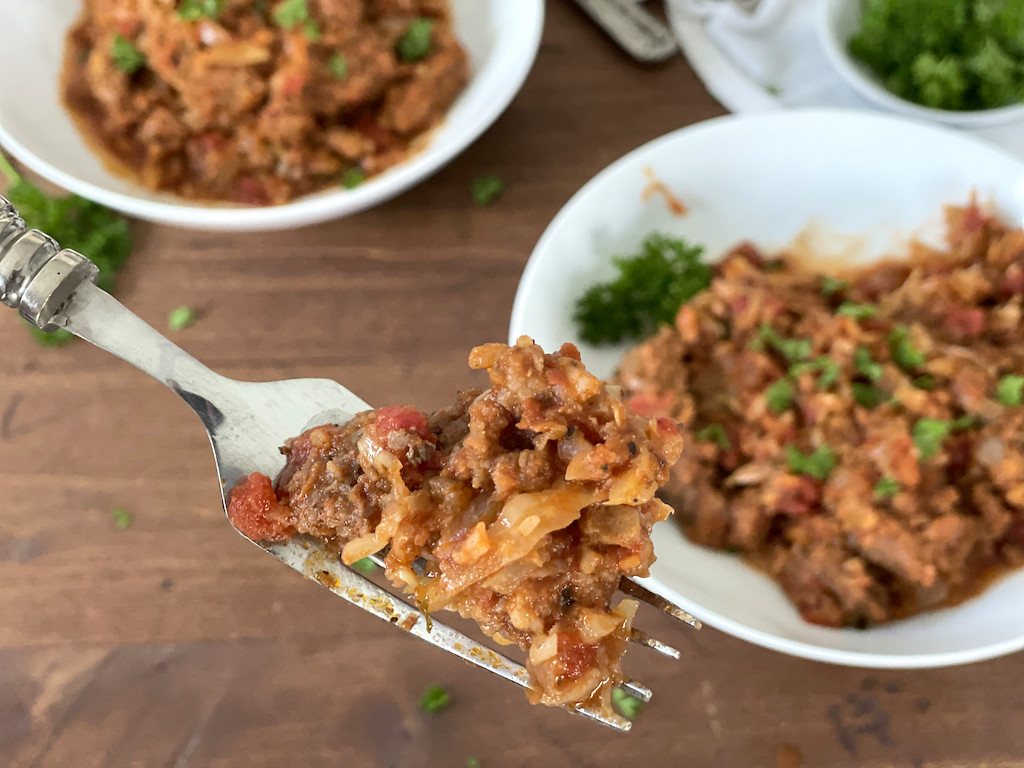 ---
Print
Crockpot Cabbage Roll Casserole
yield: 8 SERVINGS
prep time: 10 MINUTES
cook time: 4 HOURS
total time: 4 HOURS 10 MINUTES
This lazy keto meal comes together quickly and you just need ground beef, sausage, pre-shredded cabbage, onion, garlic, paprika, and a few other seasonings.
Ingredients
1 medium onion, diced
4 garlic cloves, minced
1 tablespoon olive oil
1 teaspoon salt
1/2 teaspoon pepper
2 tablespoons fresh parsley, chopped
Directions
1
Place the frozen cauliflower rice in the slow cooker. Next add the package of coleslaw.
2
Put the raw ground beef and sausage in the slower cooker.
3
Add in the diced onion, minced garlic, cans of diced tomatoes, tomato paste, and olive oil.
4
Next add the seasoning to the slow cooker - garlic powder, onion powder, Italian seasoning, paprika, salt, pepper, and parsley.
5
Turn the slow cooker on HIGH for 4 hours or LOW for 6 hours. Stir a few times during the cooking process to avoid clumping, and mix well before serving. Season with more salt and pepper to taste. Enjoy!
Nutrition Information
Yield: 8 servings, Serving Size: 1 1/2 cups
Amount Per Serving: 398 Calories | 25g Fat | 15g Total Carbs | 3.7g Fiber | 8g Sugar | 28.4g Protein | 11.1g Net Carbs
---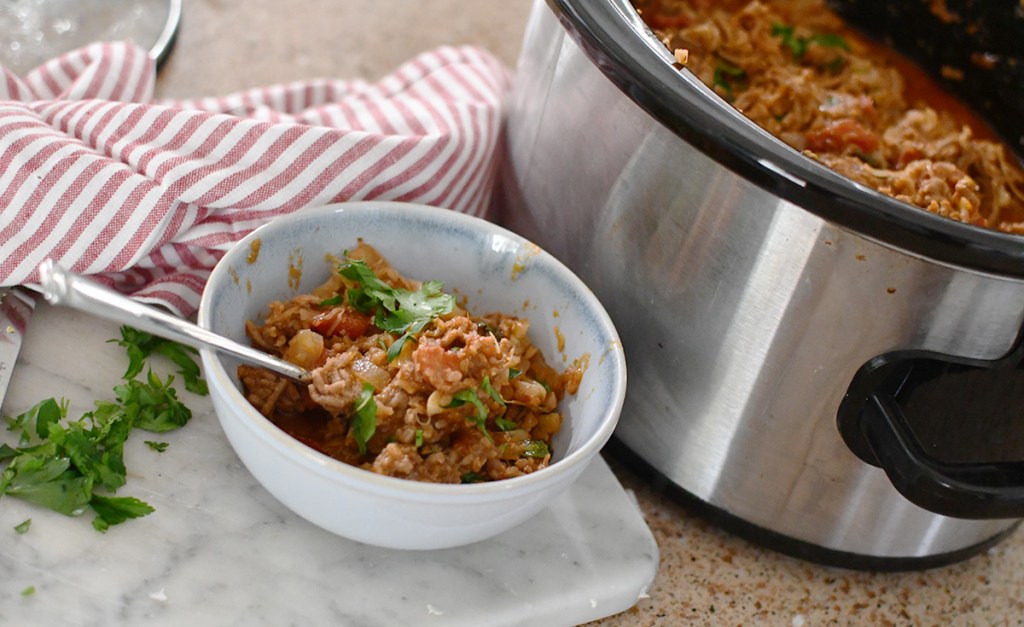 Your whole family will love it!
This super easy meal will be a crowd-pleaser! Casseroles are perfect for fall weather! Who doesn't love to come home to a slow cooker, heartwarming meal? I hope you enjoy this lazy keto Crockpot cabbage roll casserole as much as my family did!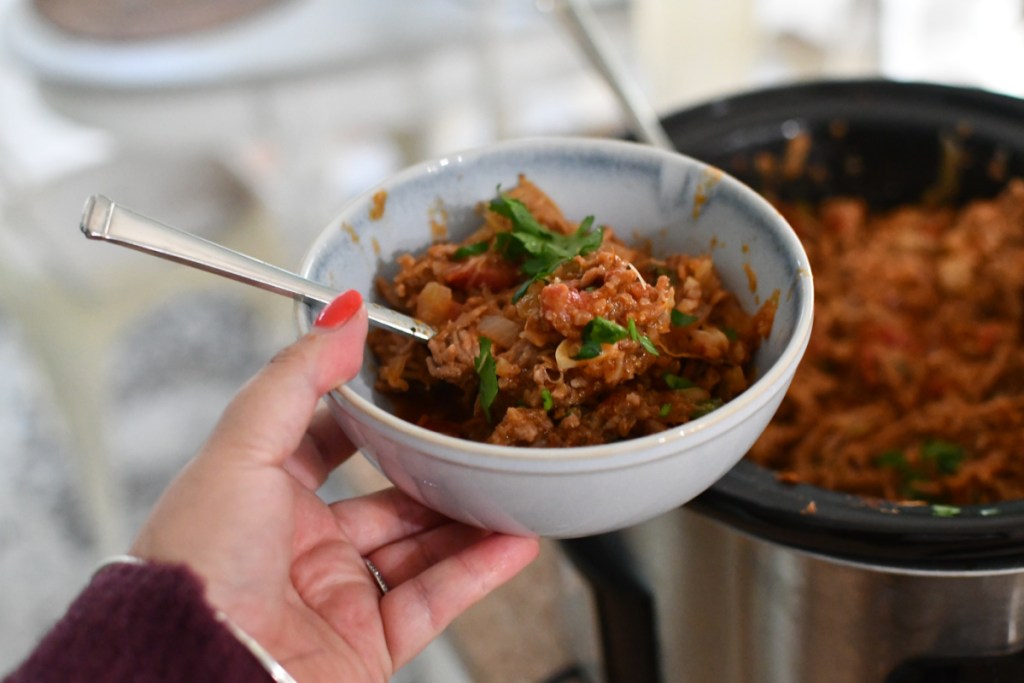 My Hip sidekick Lina tried out this keto cabbage roll casserole and here's what she had to say:
"This slow cooker casserole is keto comfort food to the max! I love how satisfying and hearty this meal is. My husband loved it. I had never cooked raw ground meat in a slow cooker before and it worked out great. This casserole has lots of flavor and is very filling. It was so easy to make by just throwing in all the ingredients. This is a lazy keto meal winner!"
---
While we're on the topic of Crockpots, try out keto taco soup next!