Easy & Delicious Keto Meatballs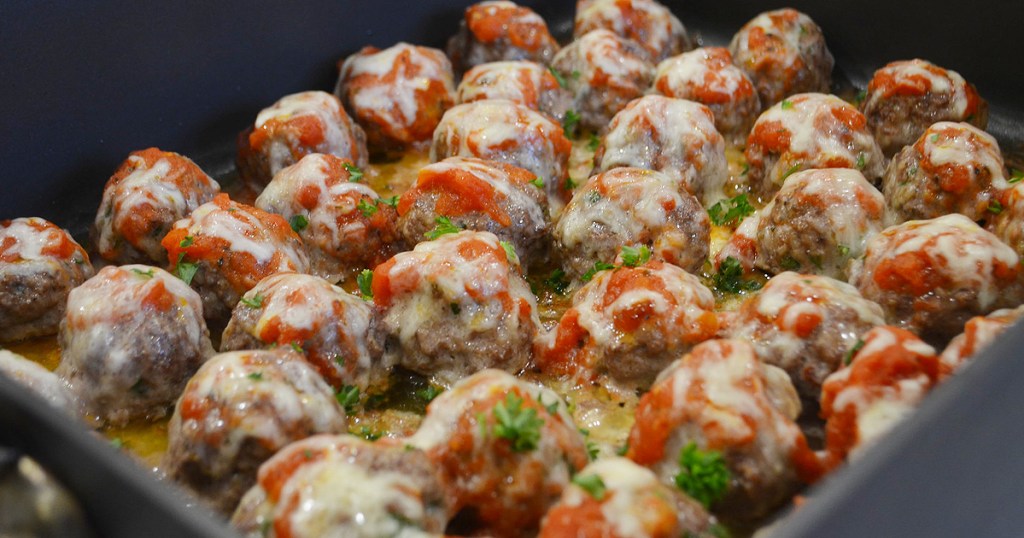 Need a low-carb dinner idea the entire family will enjoy?!
This easy and flavorful keto meatballs recipe uses ingredients you may already have on hand, like almond flour and Parmesan cheese. It's a really simple crowd-pleasing idea that can be used in so many dishes, including on top of zoodles, with spaghetti squash, and in soup.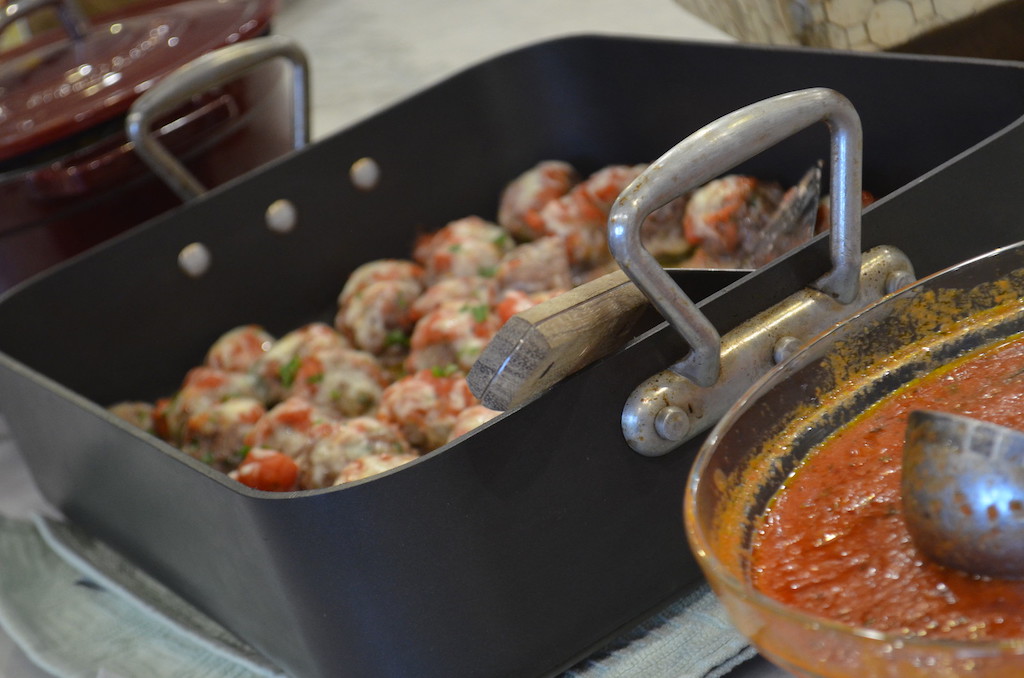 We doubled this Keto Meatballs recipe to feed our group on the Hip2Save/Hip2Keto team retreat previously, and it made for such a delicious meal idea to feed a crowd.
Collin loves using a muffin pan when making these keto meatballs – so smart!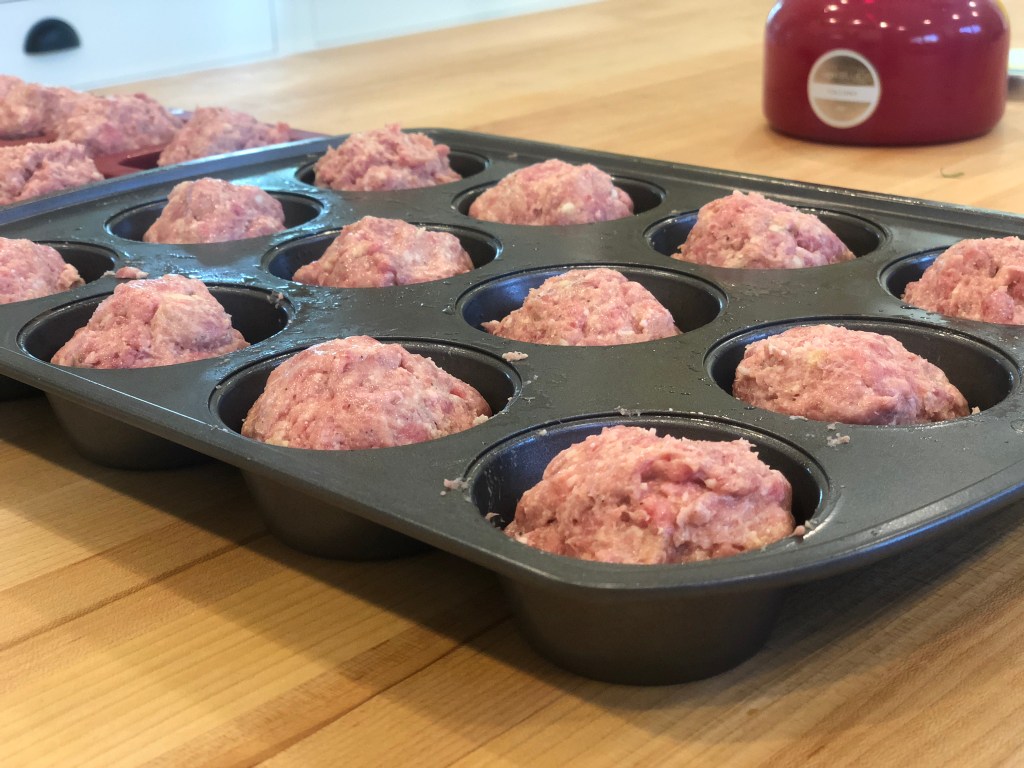 I've got to share my absolute favorite kitchen tool when making these meatballs – a potato masher! This masher gets the ground beef and other ingredients mixed together so well, without having to use your hands. 🙌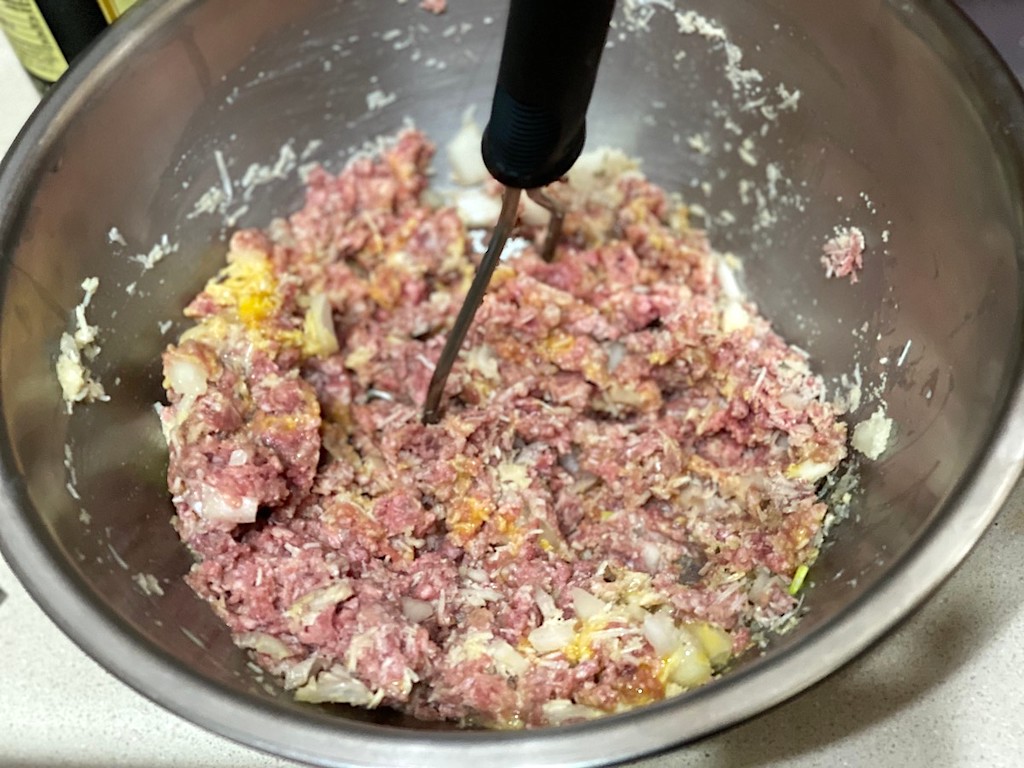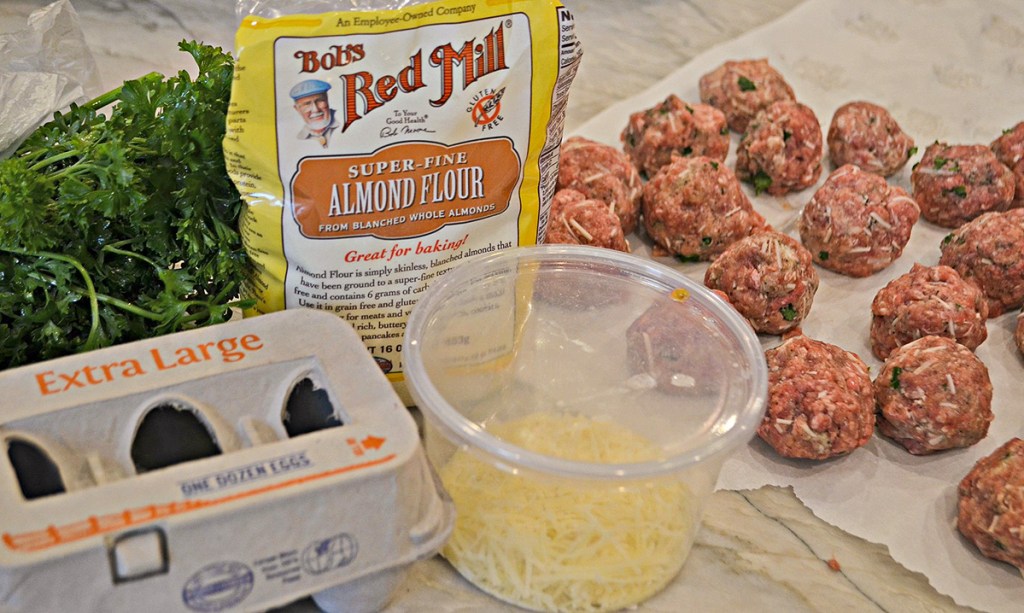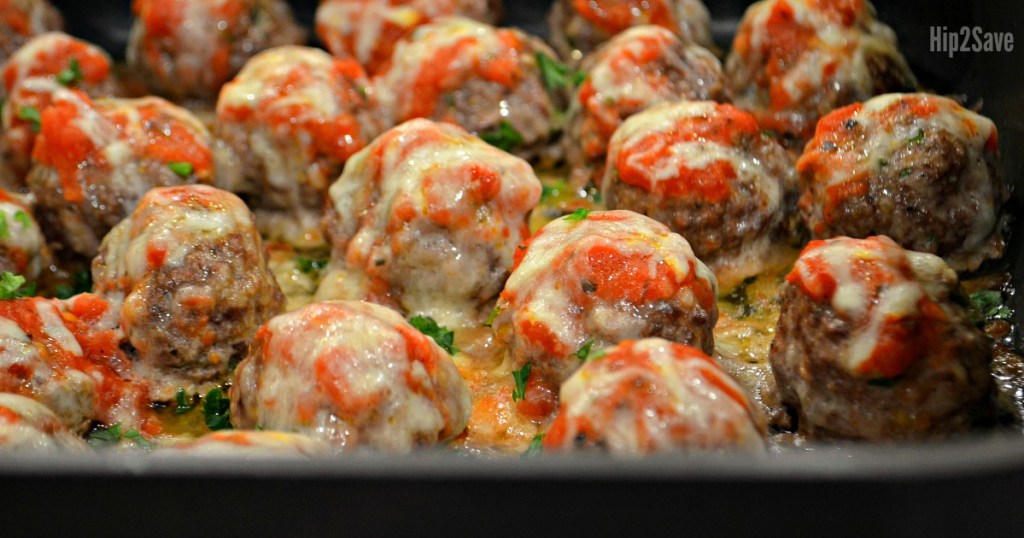 ---
Print
Easy Keto Meatballs
yield: 5 SERVINGS
prep time: 5 MINUTES
cook time: 40 MINUTES
total time: 45 MINUTES
Easy, juicy, and flavorful keto meatballs with marinara sauce and melted cheese on top!
Ingredients
1.5 pounds ground beef
1/2 a fresh onion, chopped
3 tablespoons fresh chopped parsley or basil
2 eggs
1/2 teaspoon salt
1/4 teaspoon black pepper
1 teaspoon garlic powder
1/4 teaspoon dried oregano
1/2 cup warm water
1 cup mozzarella cheese
Directions
1
Preheat oven to 350 degrees Fahrenheit.
2
In a mixing bowl, combine ground meat and the rest of the listed ingredients, excluding the marinara sauce and mozzarella cheese. I like to use a potato masher to incorporate all of the ingredients together.
3
Roll two-inch sized meatballs and place them on a baking pan. This recipe should yield about 15 meatballs.
4
Bake in the oven at 350 degrees for 20 minutes.
5
Take meatballs out of the oven and spoon about a tablespoon of Rao's Homemade Marinara Sauce, or another no-sugar-added sauce, over the meatballs. Sprinkle a small amount of mozzarella cheese over each meatball.
6
Put meatballs back in the oven for 15-20 minutes to melt cheese.
7
Serve over roasted spaghetti squash, zucchini noodles, or roasted veggies. YUM!
Nutrition Information
Yield: 15 meatballs, Serving Size: 3 meatballs
Amount Per Serving: 576 Calories | 40g Fat | 5g Total Carbs | 1g Fiber | 48g Protein | 4g Net Carbs
---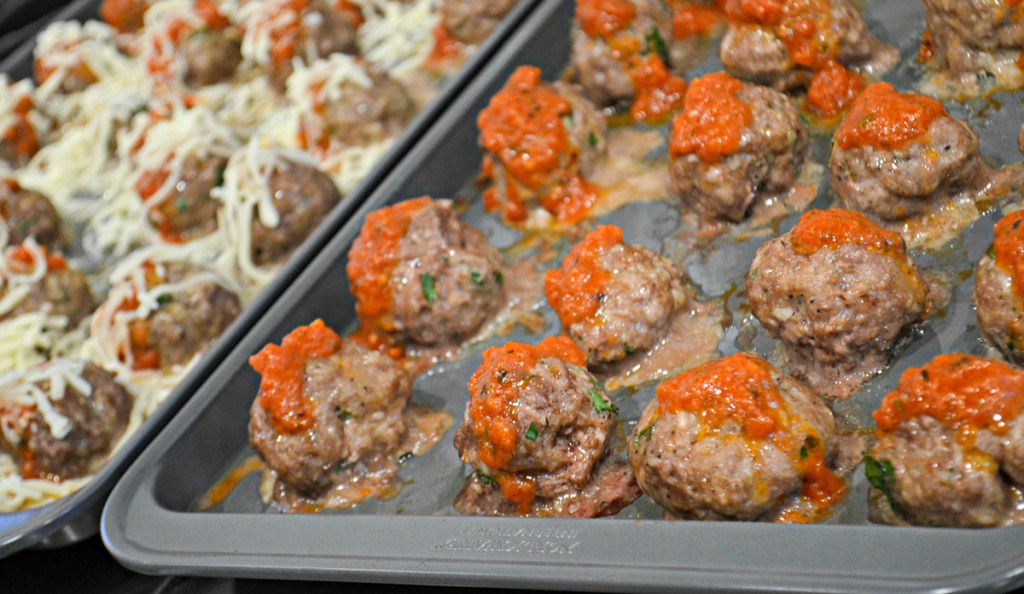 Feel free to improvise the recipe and season them as desired.
Melting the cheese and sauce on the meatballs before serving makes them over-the-top delicious!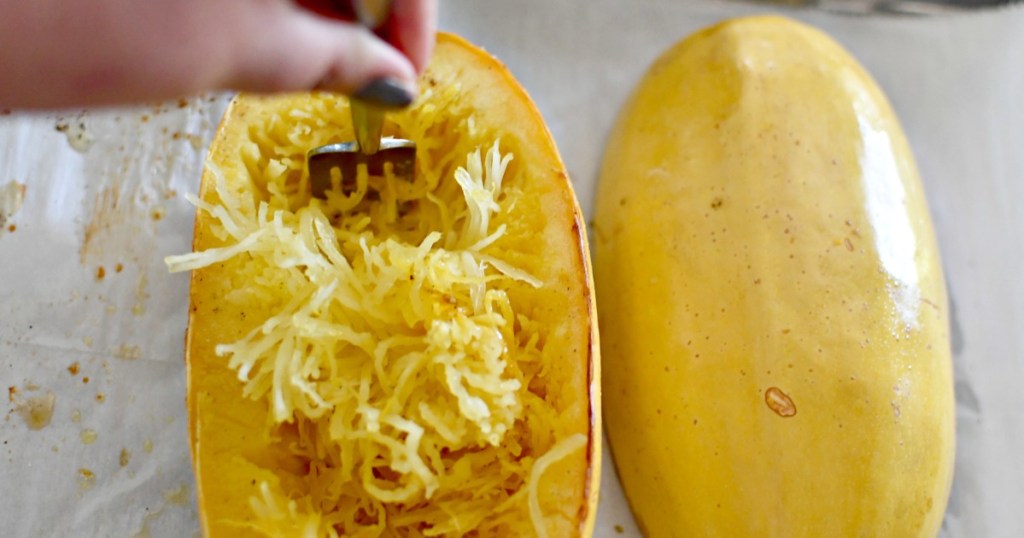 Serve the meatballs with baked spaghetti squash (and sprinkled with lots of Pecorino Romano cheese!) alongside a fresh salad for an easy dinner idea!
---