Mexican Food Lovers Rejoice w/ Our Keto Chimichangas Recipe
These keto chimichangas are perfect when you're craving Mexican food.
Love Chimichangas?
These keto chimichangas are a GAME CHANGER! While the low-carb wheat tortillas might be an issue for some keto dieters (YMMV), my family loved them and I like to use them occasionally in recipes.
These are seriously delicious and a nice change of pace if you're missing soft flour tortillas.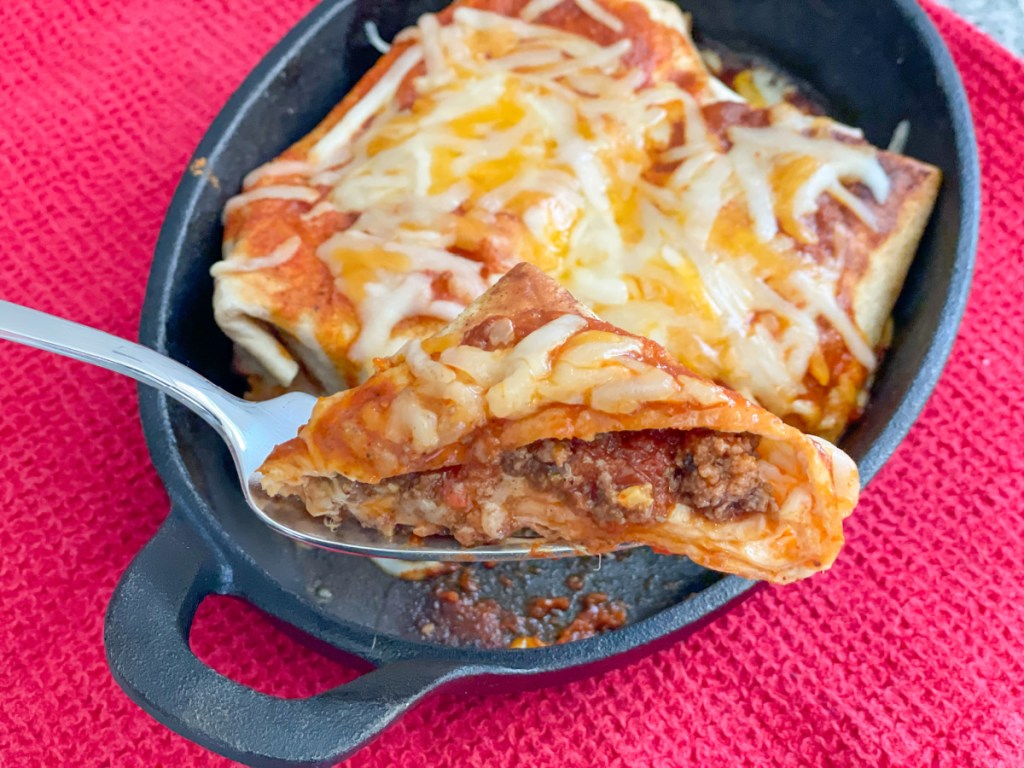 Keto tortillas are LIFE!
To cut carbs, we need a great low-carb tortilla. One great option is Mission Carb Balance Tortillas. Another Hip2Keto favorite are Hero Tortillas – you can read our Hero tortillas review to check them out for yourself!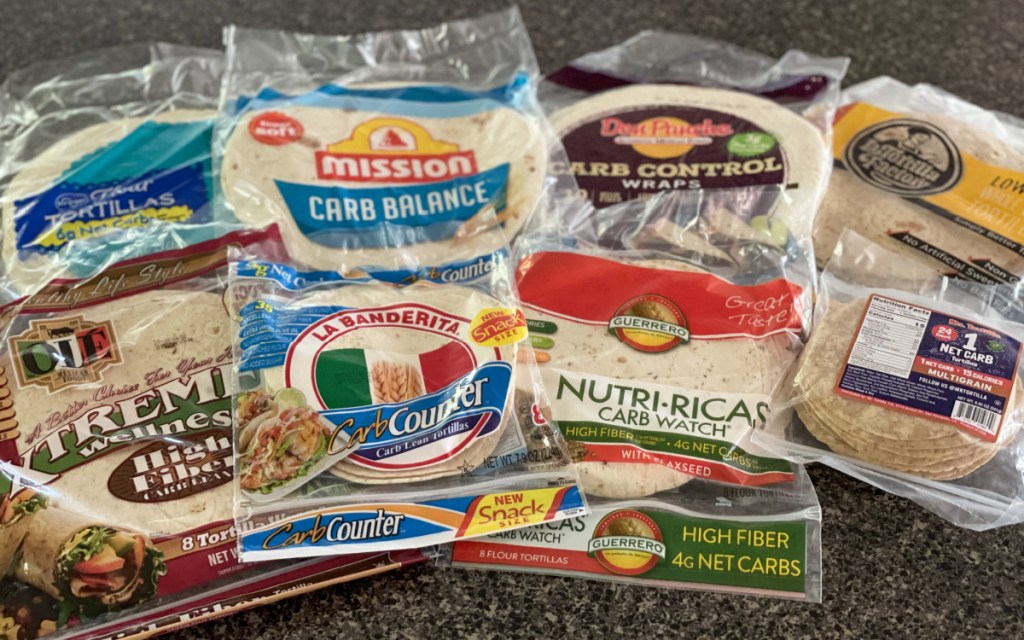 In fact, we did a taste test with a bunch of store-bought low-carb/keto tortillas. You can check out the full review for more information on helping you decide which tortillas will work best for you.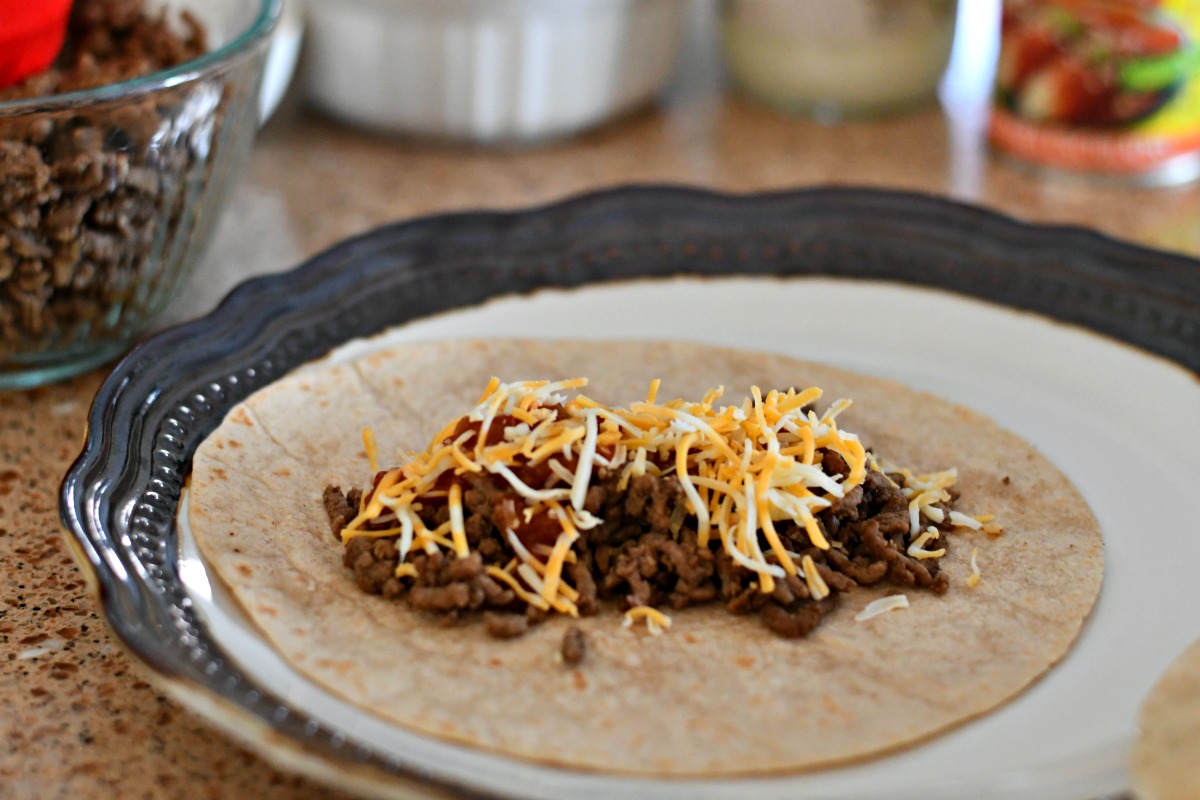 Keto chimichangas are EASY to make, too!
As for the process, keto chimichangas are simple to make at home. You can use shredded beef or chicken, however, I used some taco spiced ground beef. Check out our homemade taco seasoning if you're interested in making your own (it's delicious)!
To the tortilla, you'll add some meat, a little bit of salsa, and cheese and fold it like a burrito. Then, on the stove, I just melted some butter (coconut oil works too), and I pan-fried the burrito until browned and a little crispy. If you want to brush some oil on the tortilla and place it in your air fryer instead, that'd be awesome, too!
The last step is just melting some enchilada sauce and cheese on top in the oven. Easy and muy delicioso!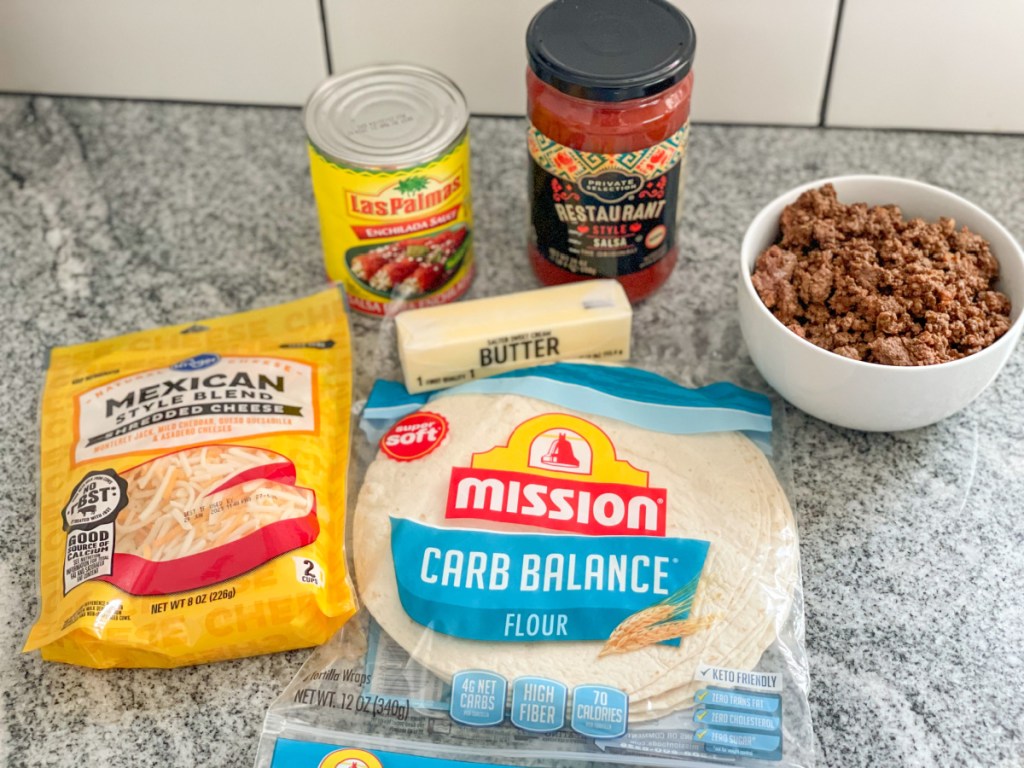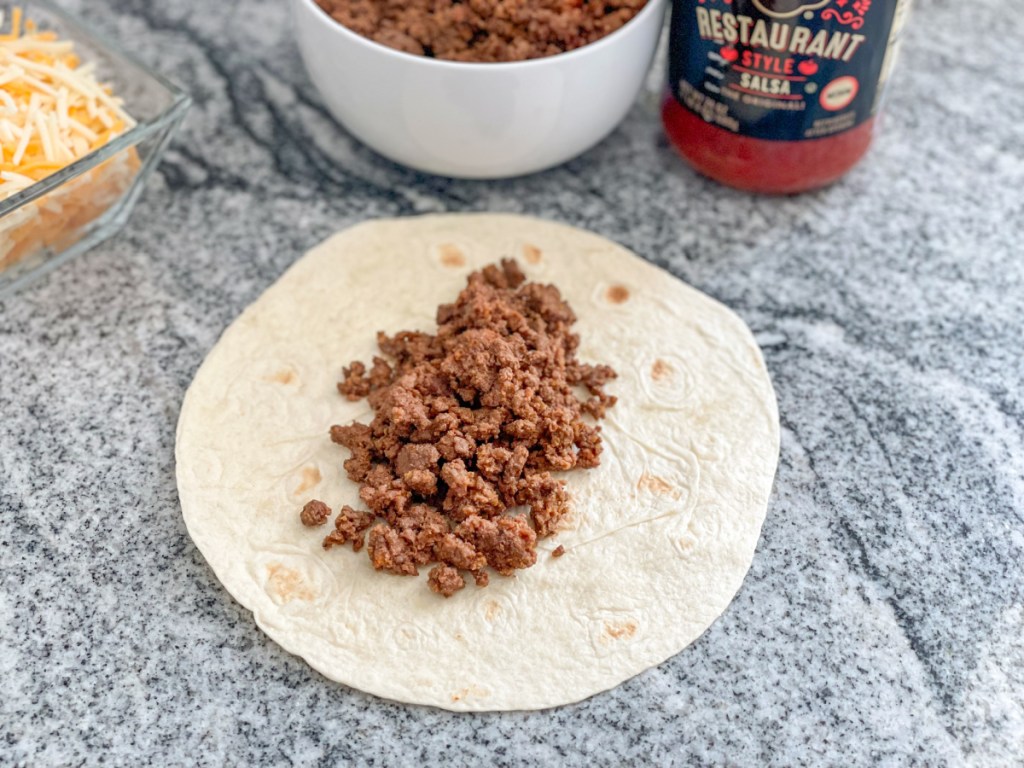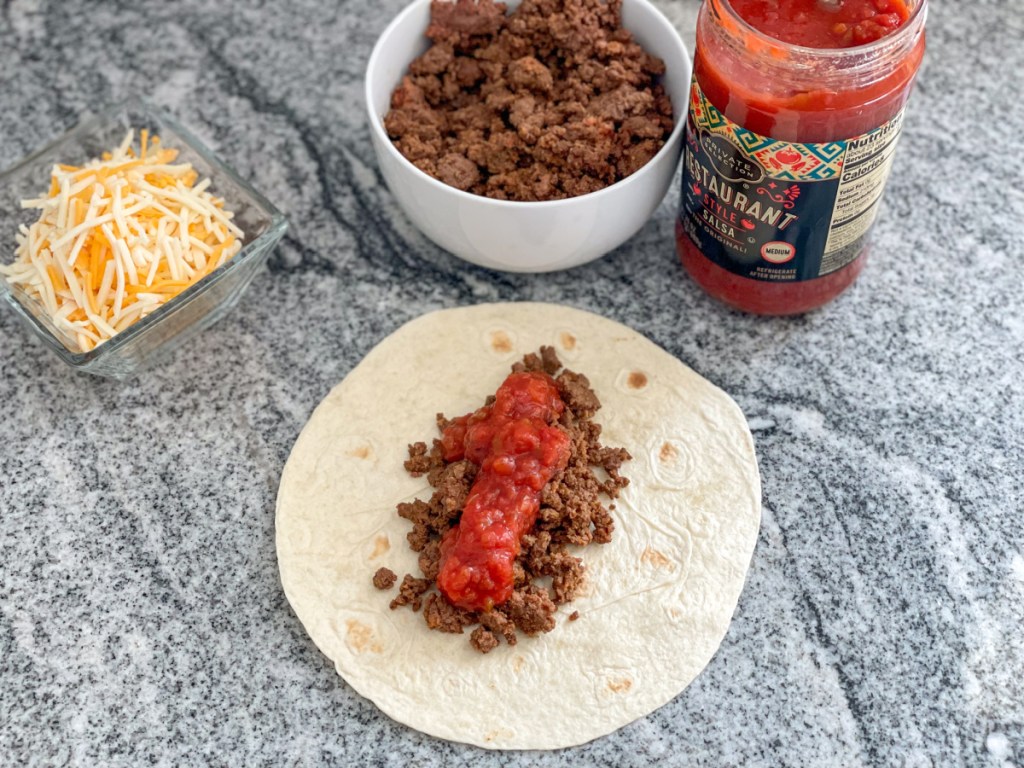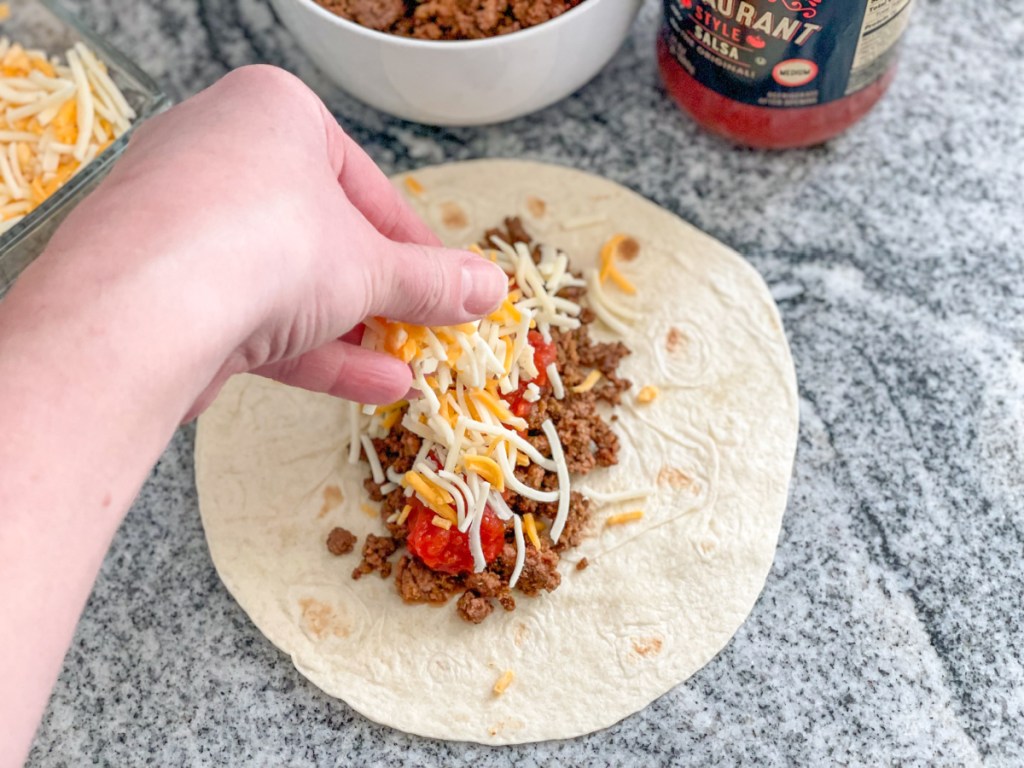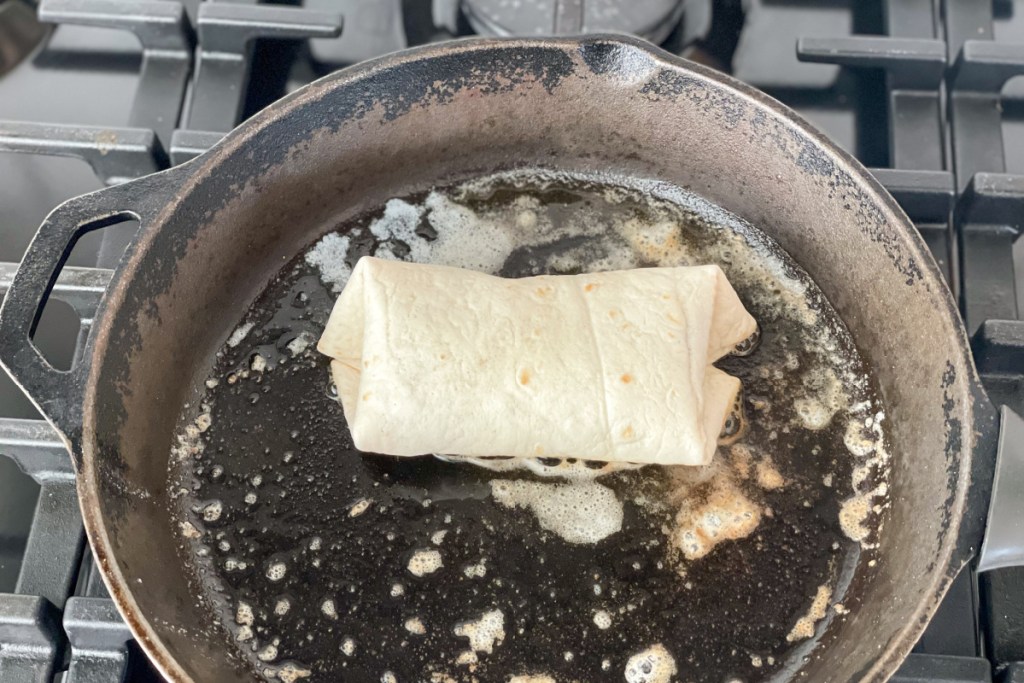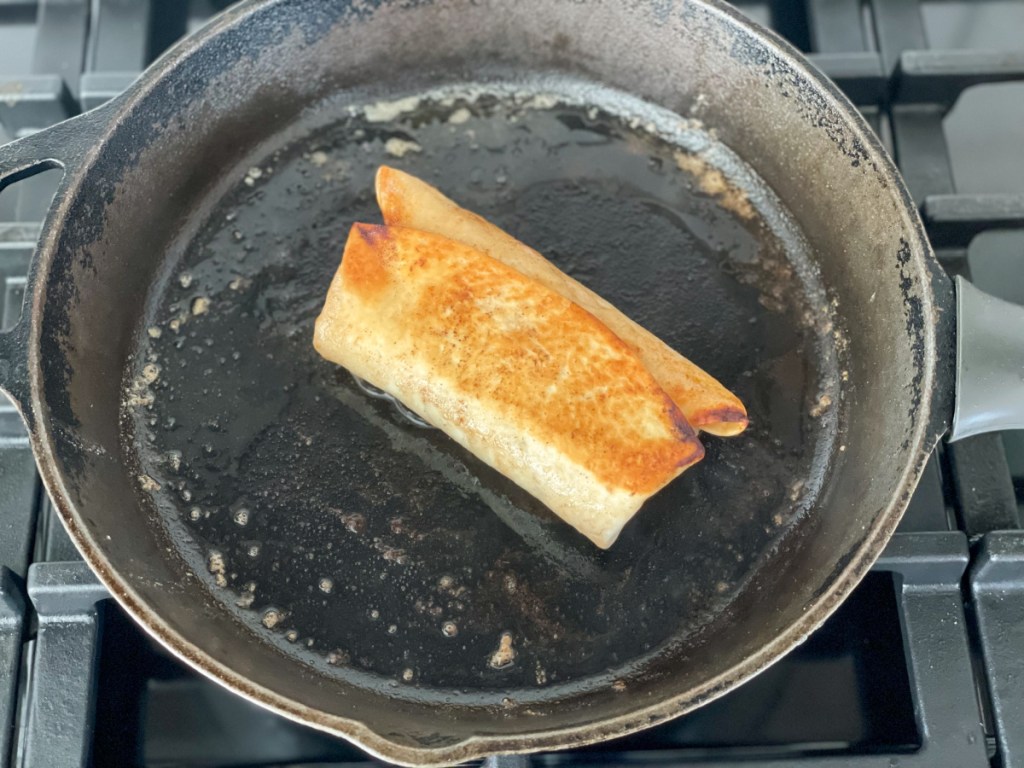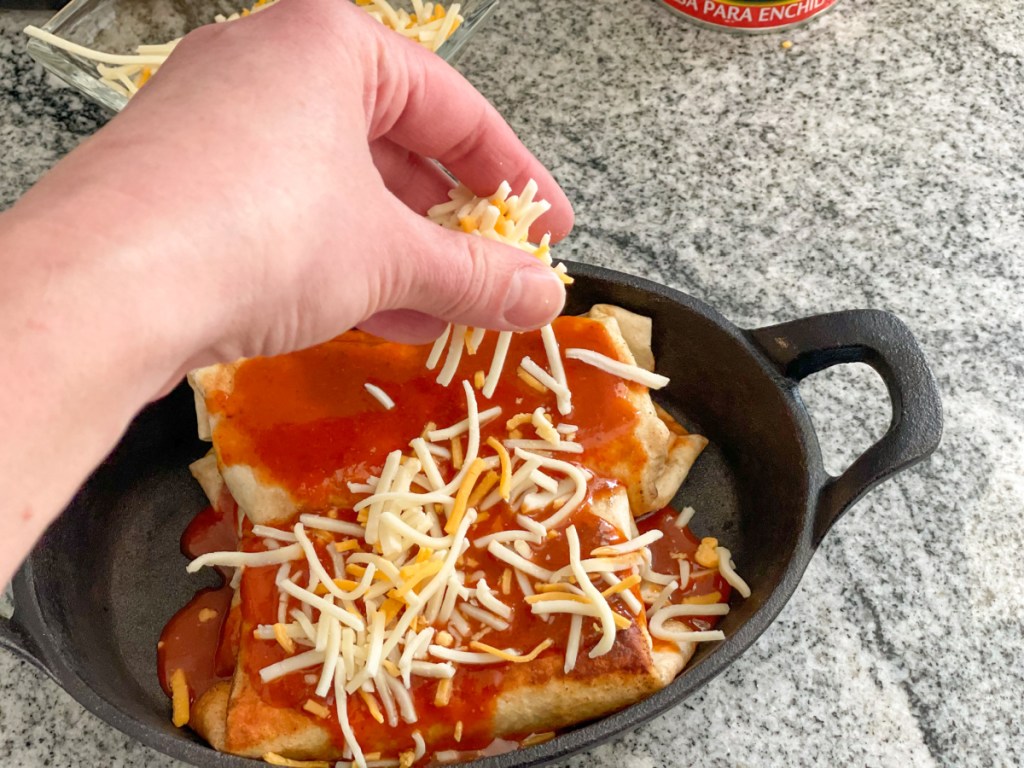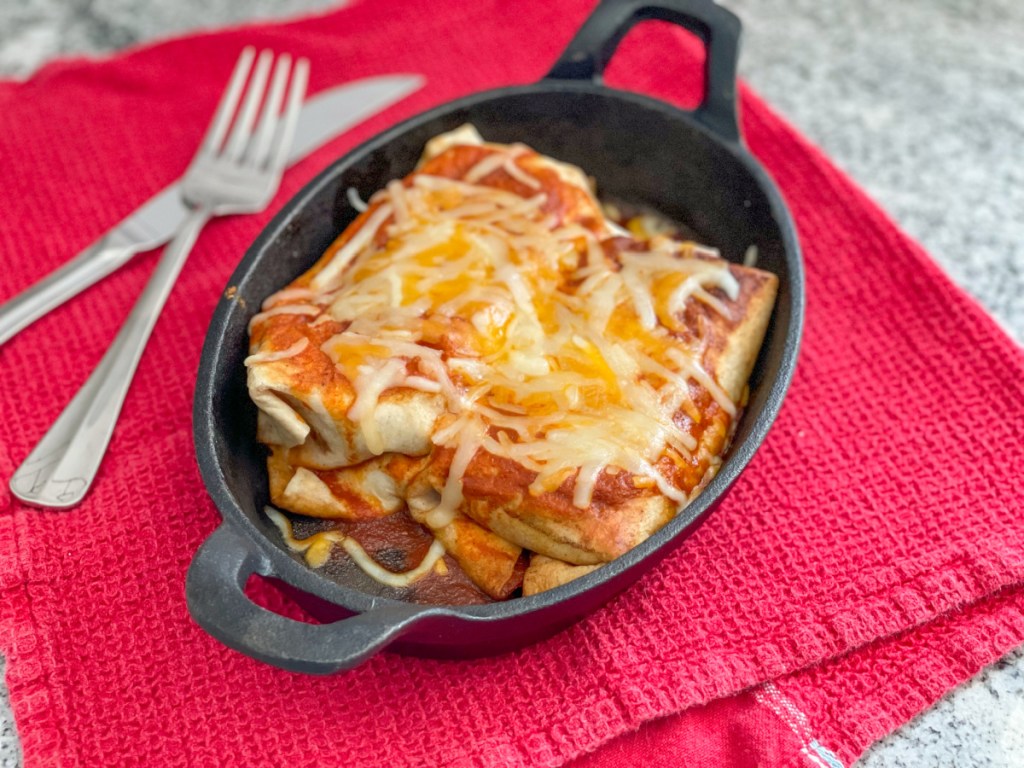 ---
yield: 6 SERVINGS
prep time: 10 MINUTES
cook time: 15 MINUTES
total time: 25 MINUTES
Pan fry a burrito into a delicious keto friendly chimichanga!
Ingredients
1 pound taco seasoned ground beef, cooked
3/4 cup salsa of choice
2 cups shredded cheese, divided (I used a Mexican blend cheese)
2 tablespoons butter or coconut oil
1 cup red enchilada sauce
Directions
1
Preheat oven to 375 degrees.
2
To each tortilla, spoon 1/2 cup taco seasoned meat, 2 tablespoons salsa, and 2 tablespoons shredded cheese down the center. Fold in sides, and wrap into a burrito.
3
In a skillet over medium heat, melt butter. Add the burritos and pan fry for 30-60 seconds on all sides, until browned and slightly crispy. You may have to do this in batches.
4
Transfer to an oven-safe pan or dish. Top each with 2 to 3 tablespoons of enchilada sauce, and the remaining shredded cheese.
5
Bake in the oven for about 8 to 10 minutes until the cheese is melted. Serve warm. One chimichanga per serving size.
Additional Notes
*Nutrition information can vary depending on what brand of keto tortillas, salsa, and enchilada sauce you use.
Nutrition Information
Yield: 6 servings, Serving Size: 1 chimichanga
Amount Per Serving: 418 Calories | 26.2g Fat | 24.7g Total Carbs | 16.7g Fiber | 2.3g Sugar | 33.3g Protein | 8g Net Carbs
---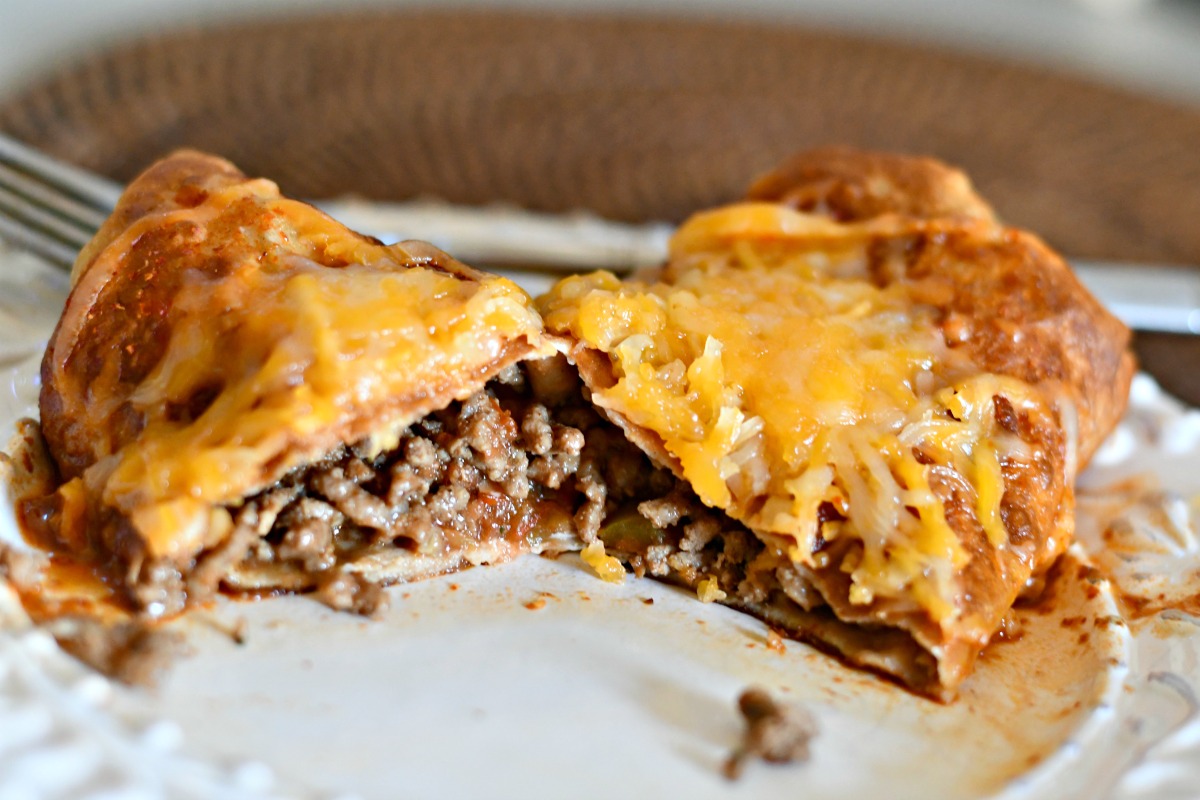 Tips for making the best keto chimichangas:
You can use any type of low-carb or keto tortilla you would like. We understand that many store-bought keto tortillas are considered more "dirty keto". If you have a favorite, let us know in the comments!
This recipe makes six chimichangas. A serving is one but if you have a big eater in the family or are really hungry, it's reasonable to eat two.
This recipe is so easy to make, you could cook up the taco meat and then just assemble the chimichangas as you eat them. You don't have to make the whole batch at once.
If you love enchilada sauce, feel free to add more!
This idea is keto Mexican food heaven!
If you've been avoiding Mexican food thinking it can't be keto-friendly, make this ASAP. I think you'll love it as a yummy quick lunch or dinner! I loved the taste and texture, as it's cheesy and crunchy, and the added enchilada sauce is perfection. Enjoy!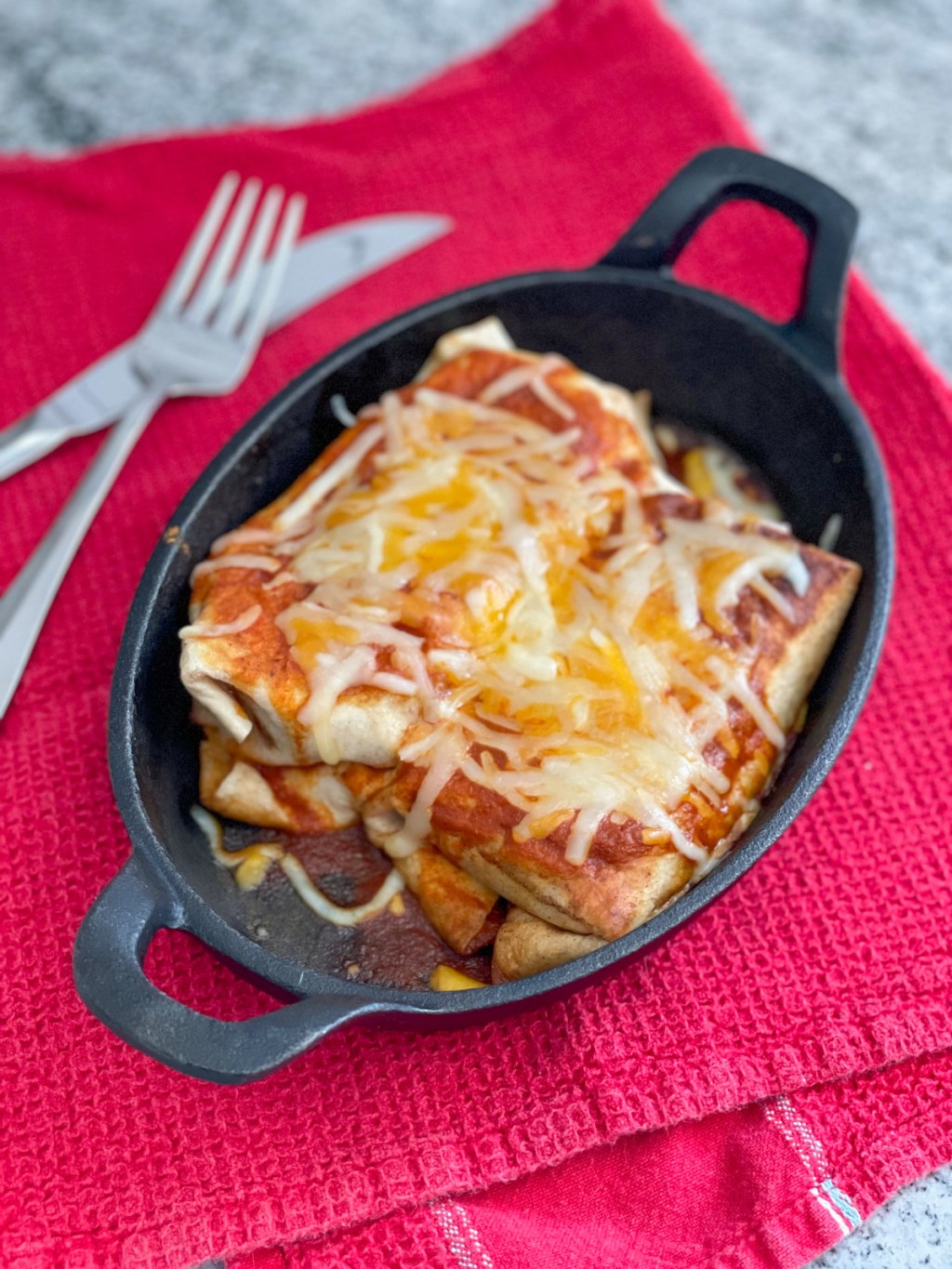 Here's what my Hip sidekick, Emily, had to say about these keto chimichangas:
"Yum! This is such a simple and delicious meal! I love when everything comes together in less than 30 minutes. I made the taco meat in advance and it made dinner a piece of cake. This was a big hit in my house!"
---