Keto Bacon-Wrapped Meatloaf is the Meal Your Dinner Table Has Been Missing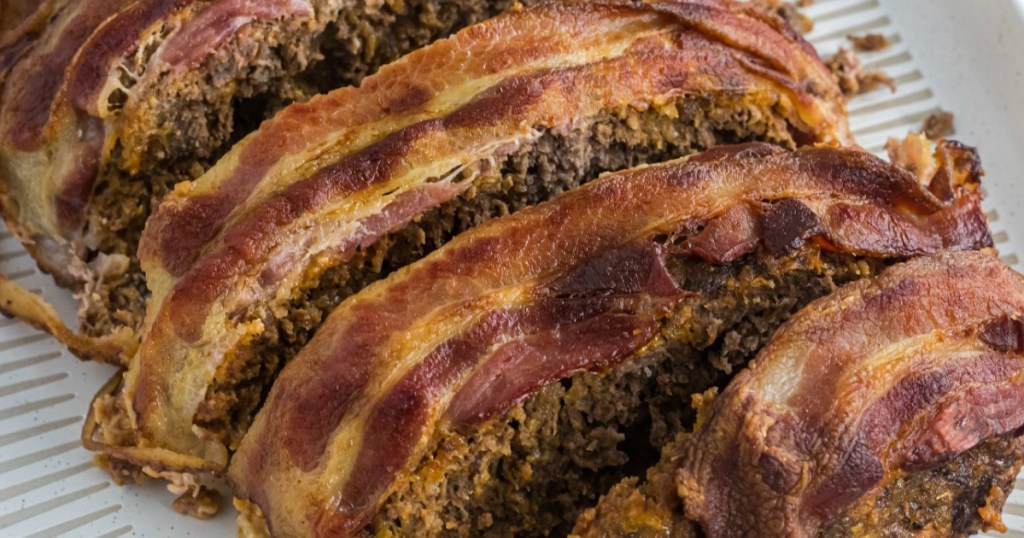 This hearty dish will be a new dinner time favorite!
Meatloaf is such an easy comfort food, anyone can make it! Our keto meatloaf recipe results in a hearty dish full of rich flavors mixed into the ground beef, all topped off with slices of bacon… because everything is better with bacon! 🥓
Keto or not, this bacon-wrapped meatloaf recipe is an easy, keto-friendly dinner the whole family will love.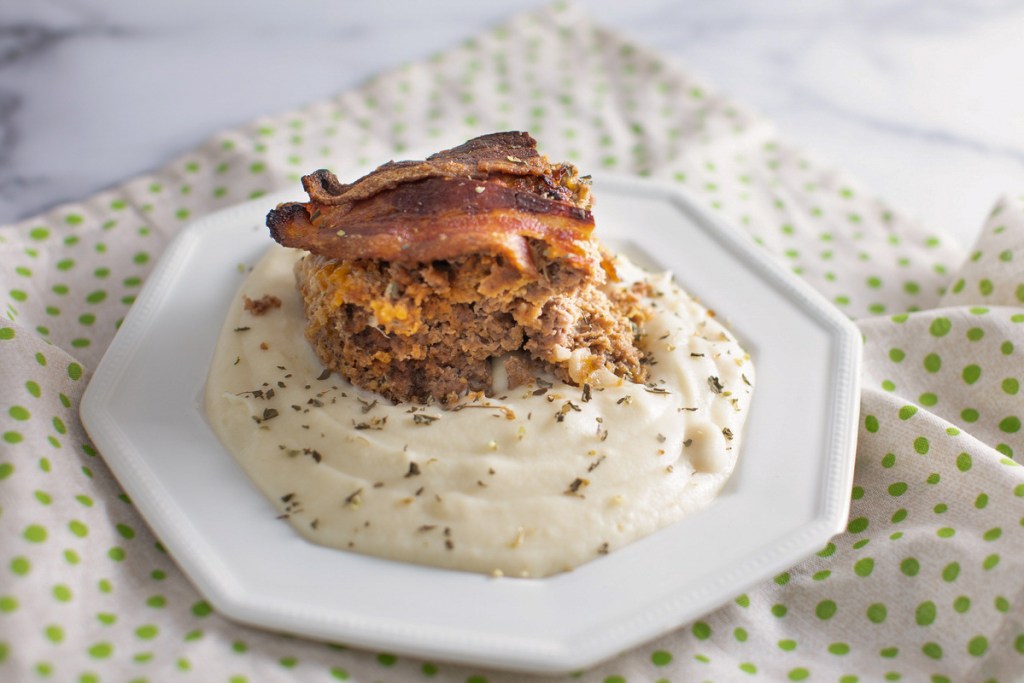 On colder days, I always loved having meatloaf and mashed potatoes as the perfect comfort food. To make this dish keto, I made some slight modifications to the meat mixture, and usually plate it over some delicious cauliflower mashed "potatoes". So yummy!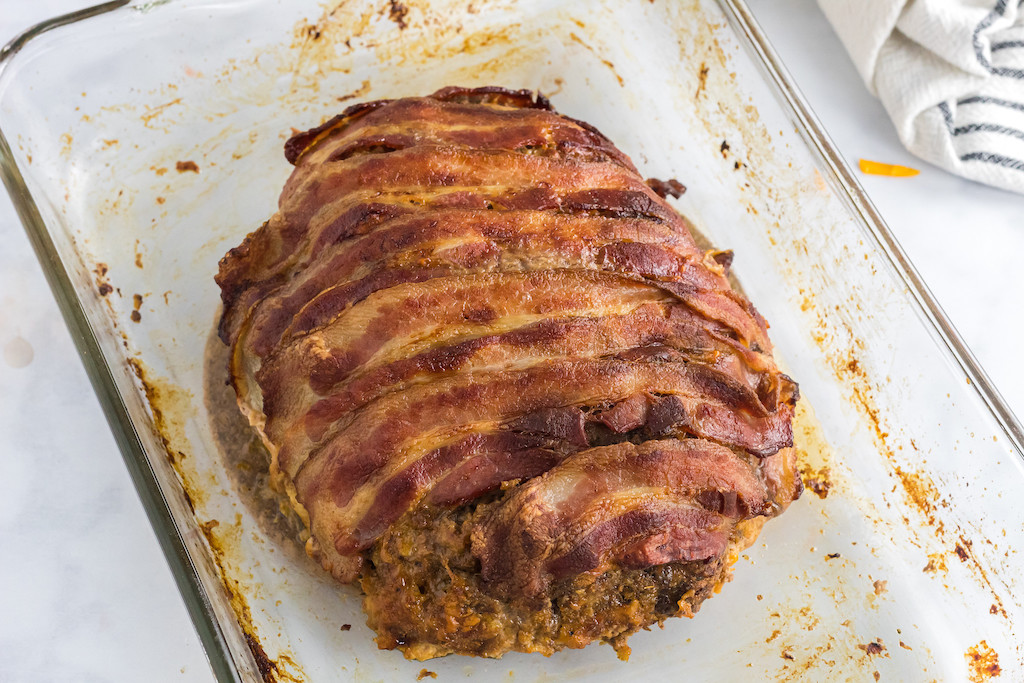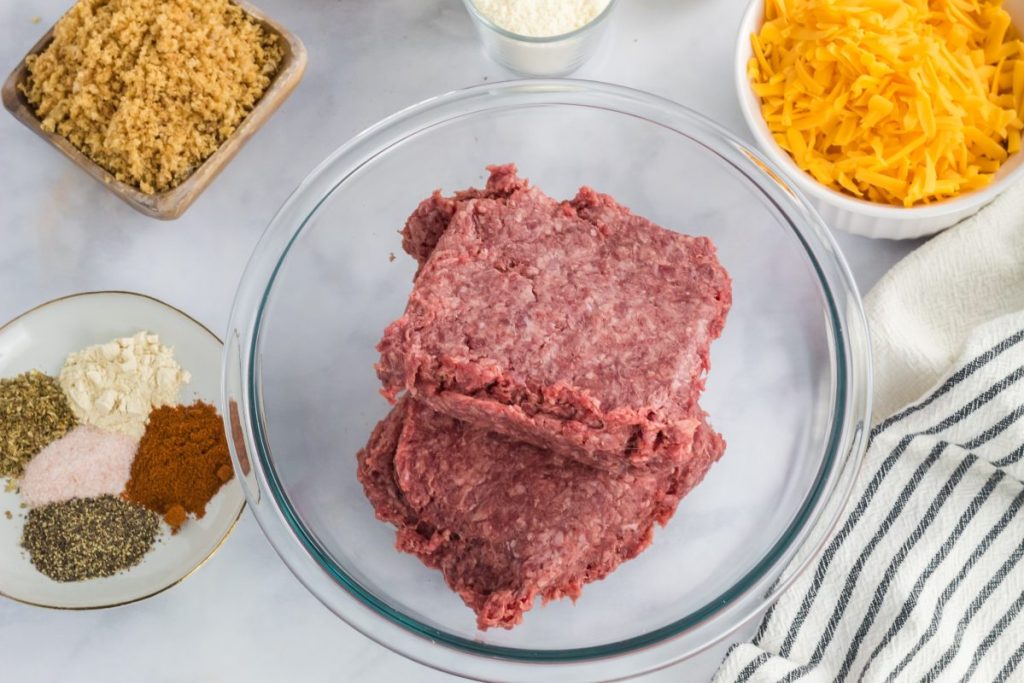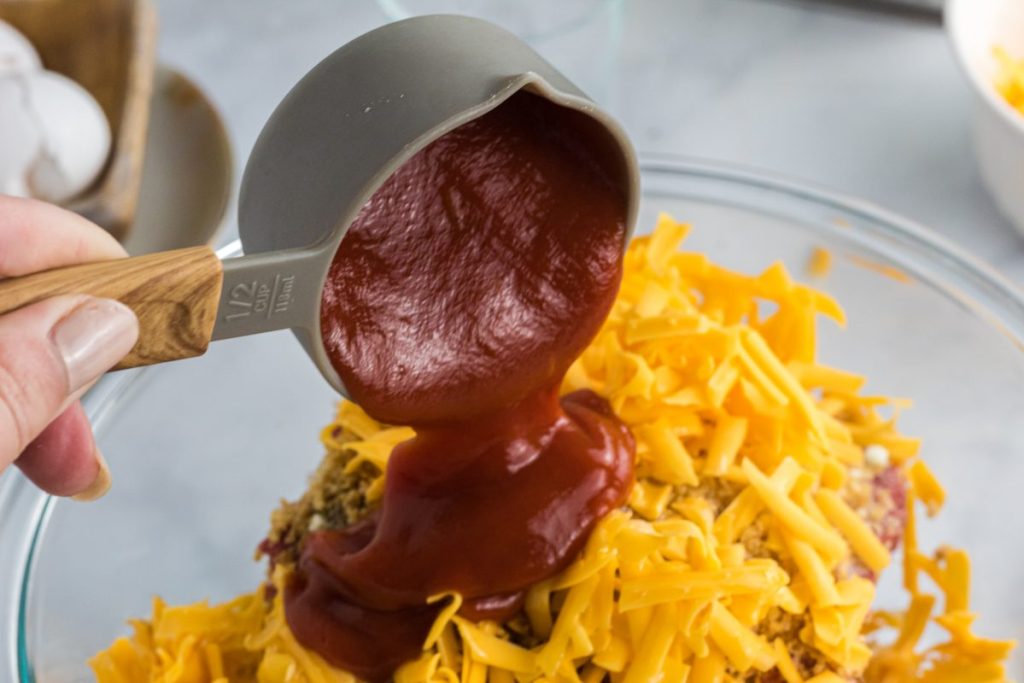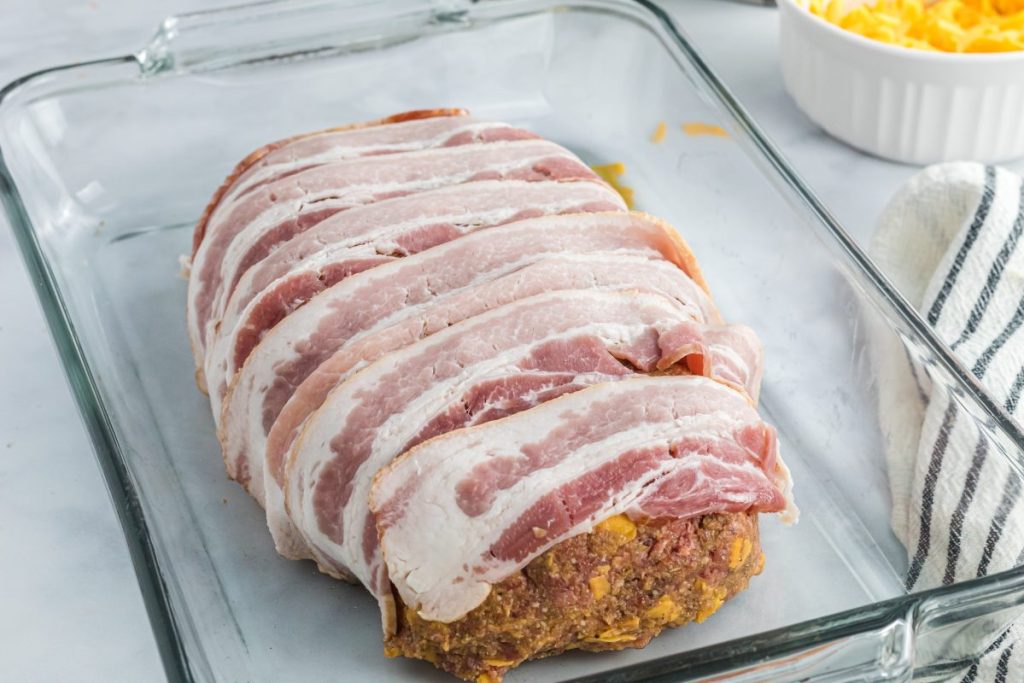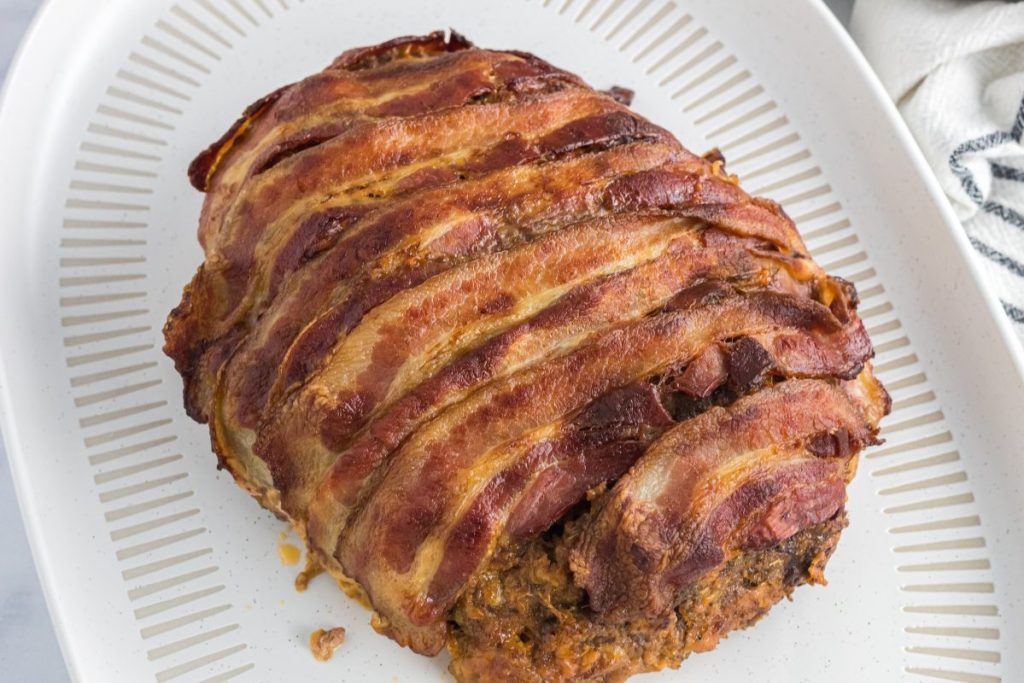 ---
Print
Keto Bacon Wrapped Meatloaf
yield: 8 SERVINGS
prep time: 10 MINUTES
cook time: 60 MINUTES
total time: 1 HOUR 10 MINUTES
If you're craving comfort food, make this hearty and flavorful meatloaf all will love.
Ingredients
2 lbs. 80/20 ground beef
1/3 cup white onion, diced
1 tablespoon Worcestershire sauce
1 cup crushed pork rinds
2 eggs
1 cup shredded cheddar cheese
1 teaspoon garlic powder
1 teaspoon pepper
1 teaspoon oregano
1 teaspoon salt
1/4 cup grated parmesan cheese
8 slices bacon
Directions
1
Preheat oven to 400 degrees.
2
In a large bowl, add all ingredients, besides the bacon, and mix together. Mixing with your hands is easiest for this!
3
Shape ground beef into a loaf and place loaf in a 9"x13" dish.
4
Place bacon slices over meatloaf. Bake in the oven for 1 hour, checking halfway through to drain if there is excess grease.
5
Take out of the oven, and let rest for 5 minutes before slicing. Enjoy!
Nutrition Information
Yield: 8 slices, Serving Size: 1 slice
Amount Per Serving: 382 Calories | 21g Fat | 4g Total Carbs | 0g Fiber | 0g Sugar Alcohol | 35g Protein | 4g Net Carbs
---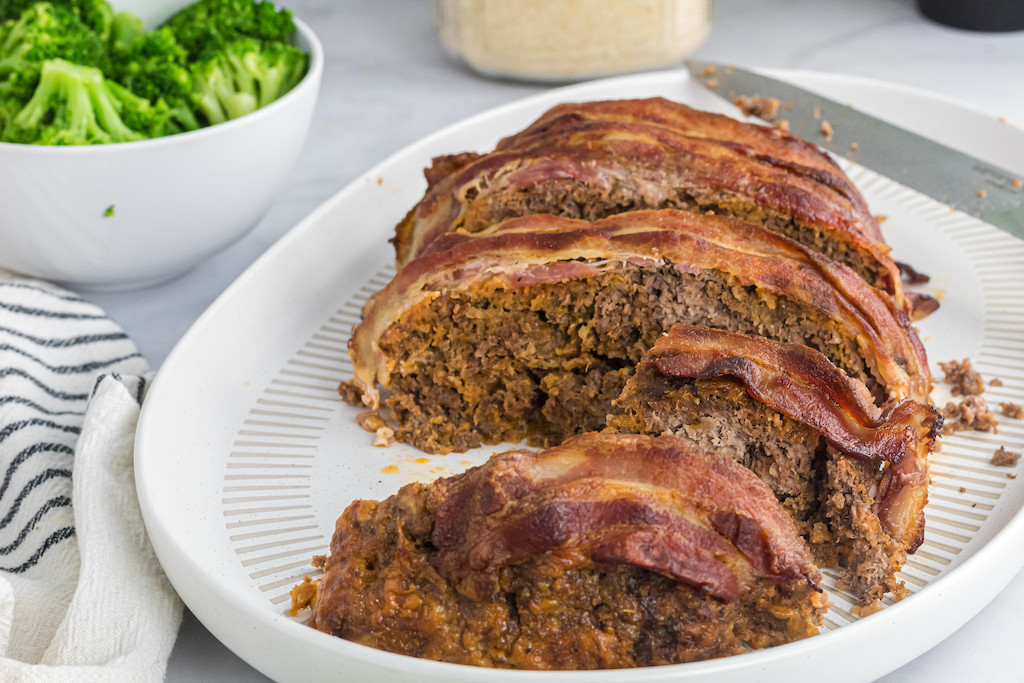 Needing a perfect side dish to go with this hearty keto meatloaf? Try these easy cauliflower mashed "potatoes"!