Burger Onion Bombs are the BOMB for Grilling & Camping
If you love a hearty, grillable meal, these simple keto burger onion bombs are for you!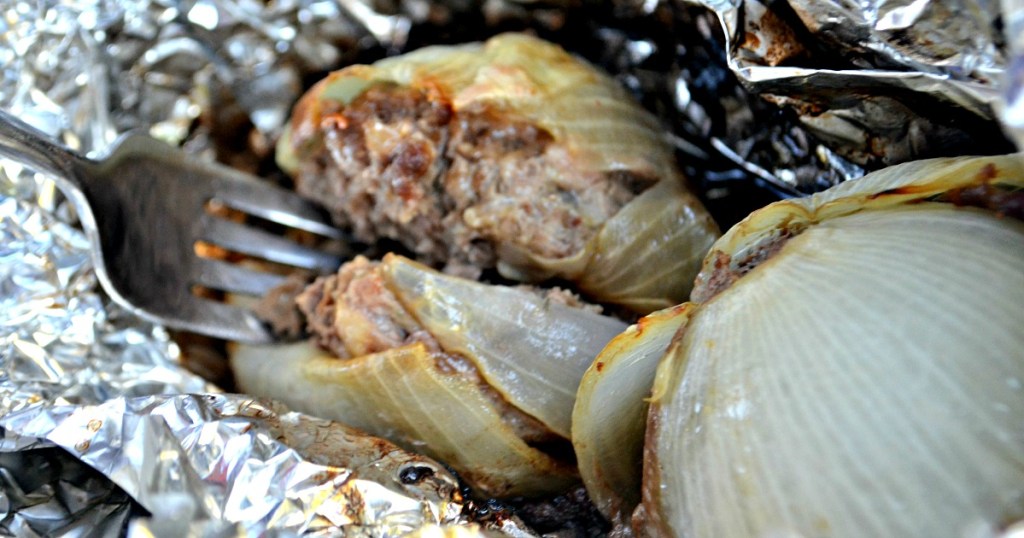 Check out this easy keto foil packet camping or grilling idea.
You have to try these keto burger onion bombs. They're so easy to make, taste delicious, and are so simple to change up! They're a great addition to any camping trip or tailgating party. You can definitely prep them ahead of time for those occasions, too.
Easy to prepare and easy to customize.
I used garlic powder, onion powder, thyme, Parmesan cheese, cheddar cheese, and bacon, but feel free to throw in any other desired spices or cheeses. You could even make it a little spicy with red pepper flakes. Try mixing in mushrooms or other veggies with the meat mixture.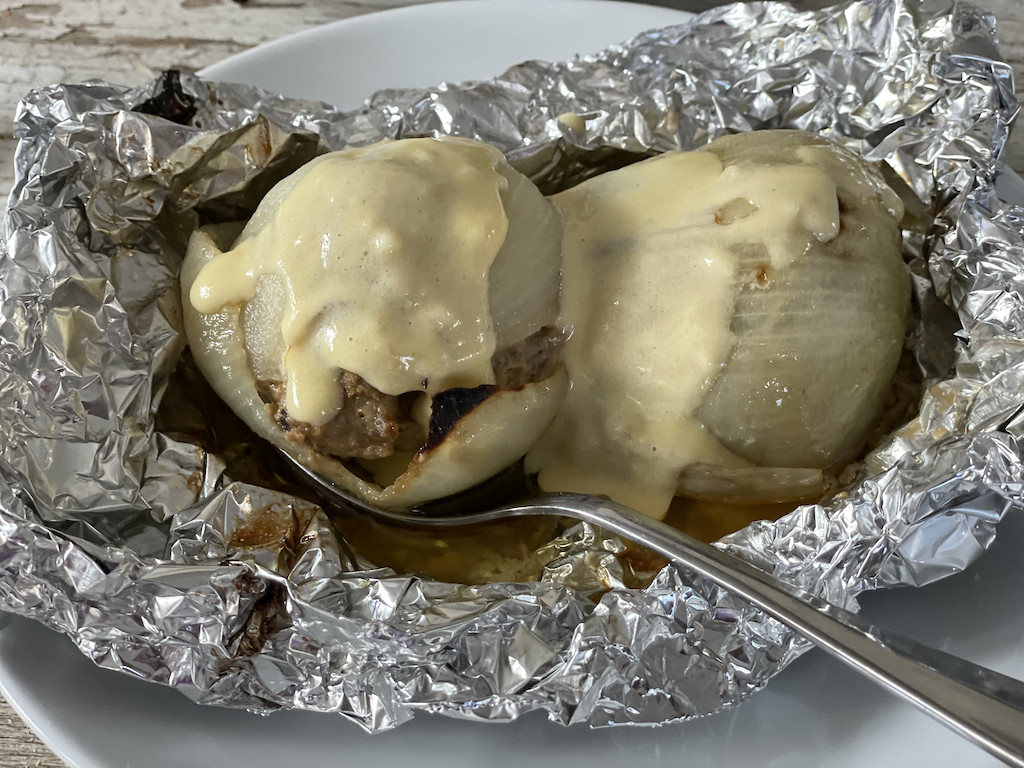 And of course, there's the cheese sauce! Don't skimp on the cheese sauce. It's super simple to make and takes these onion burger bombs to the next level. You can't go wrong with cheese mixed into the burger and a cheese sauce topping! 🤤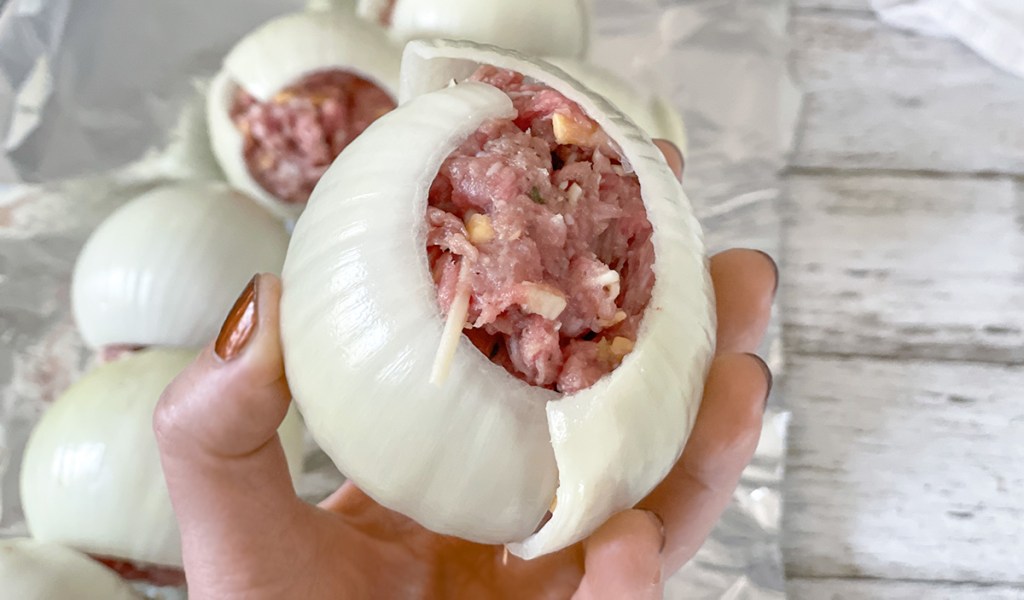 Tips for making the best Burger Onion Bombs:
Stuff with cooked bacon, cheddar, jalapeno slices, mushrooms – anything you'd add to your burger is fair game in these cheeseburger bombs.
I've seen other versions of this idea that include wrapping the onion bombs in bacon and using toothpicks to secure right before grilling. I think that sounds fantastic, too!
If you don't feel like grilling, you can bake these in the oven. Place the foil packets with the "bombs" inside them on a baking sheet and bake for 45 minutes at 375 degrees. Open up the packets in the last 15 minutes of cooking.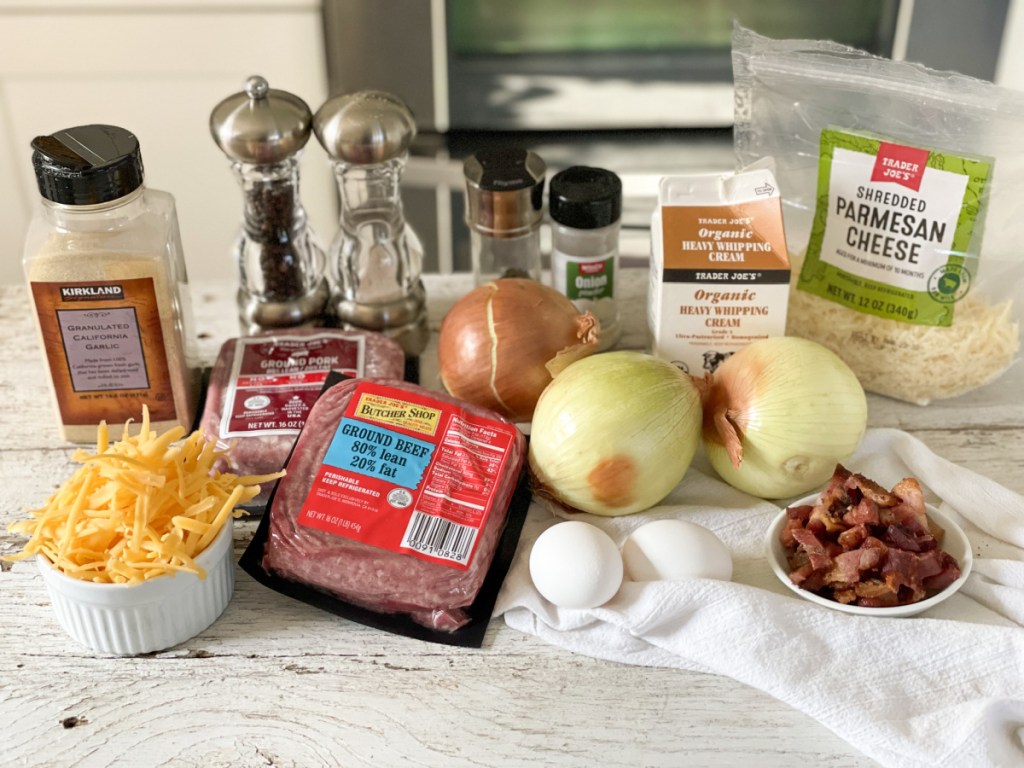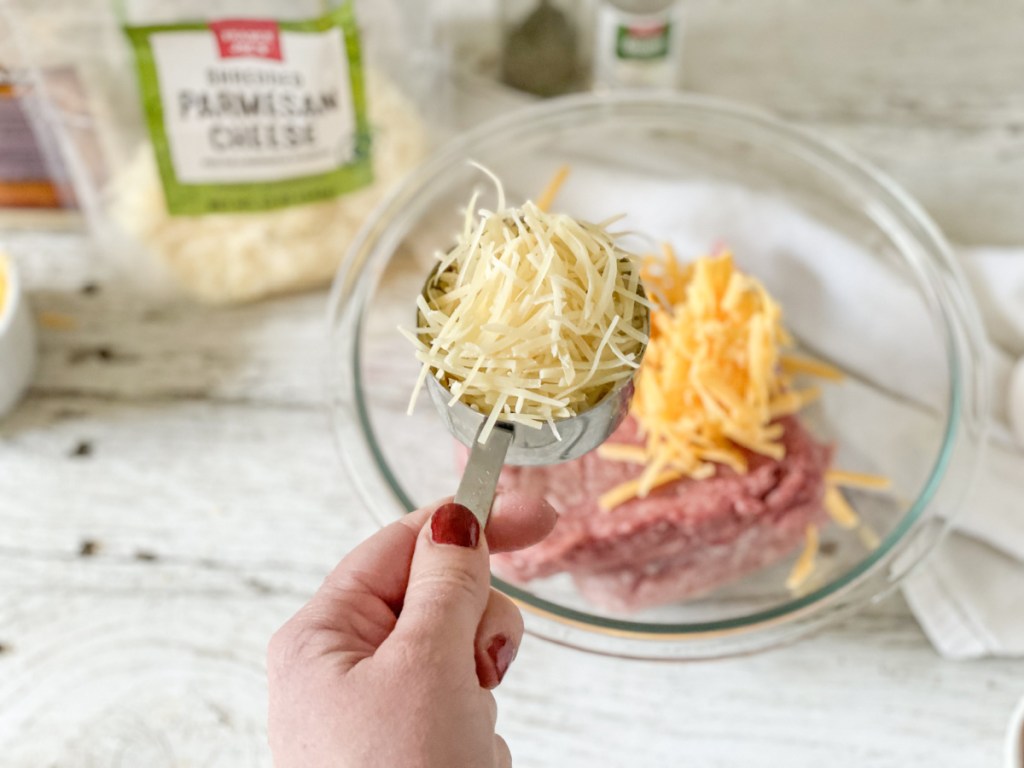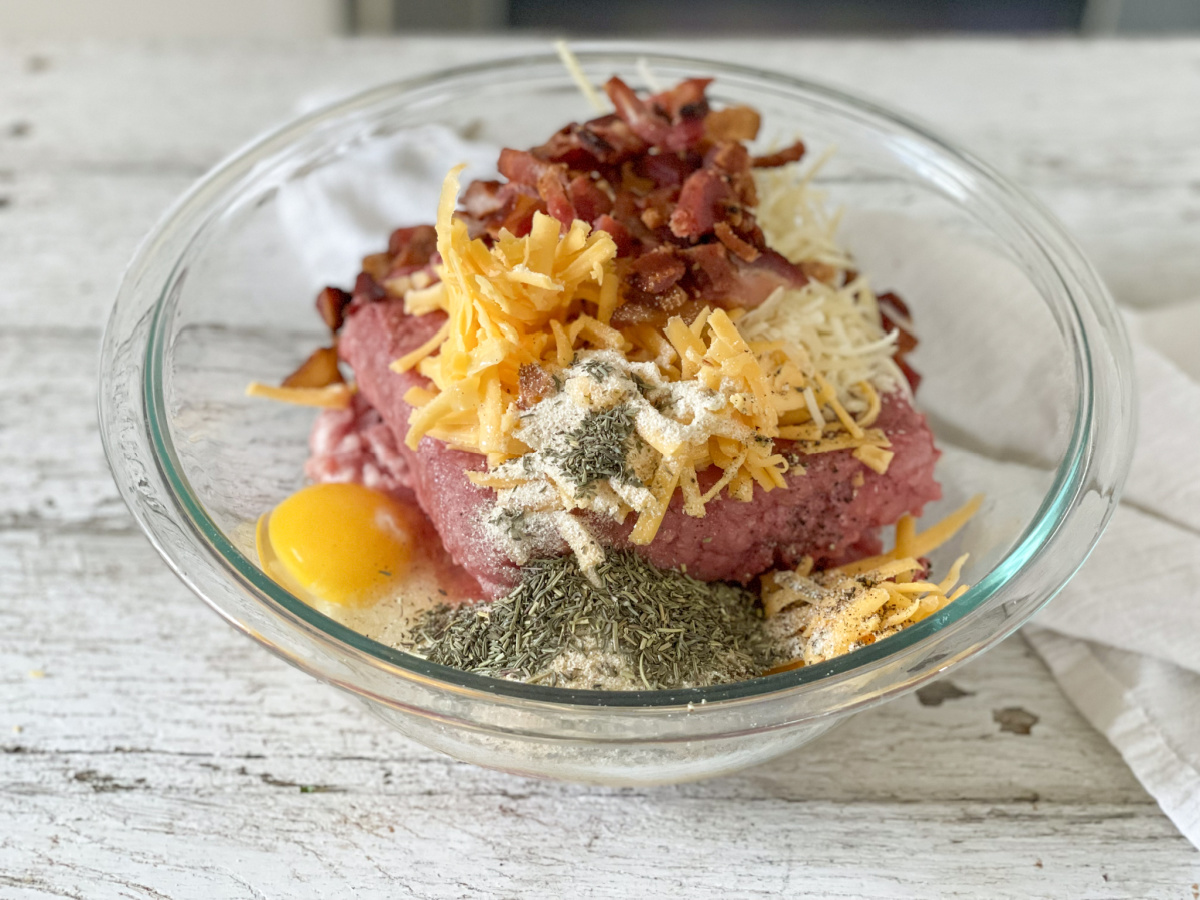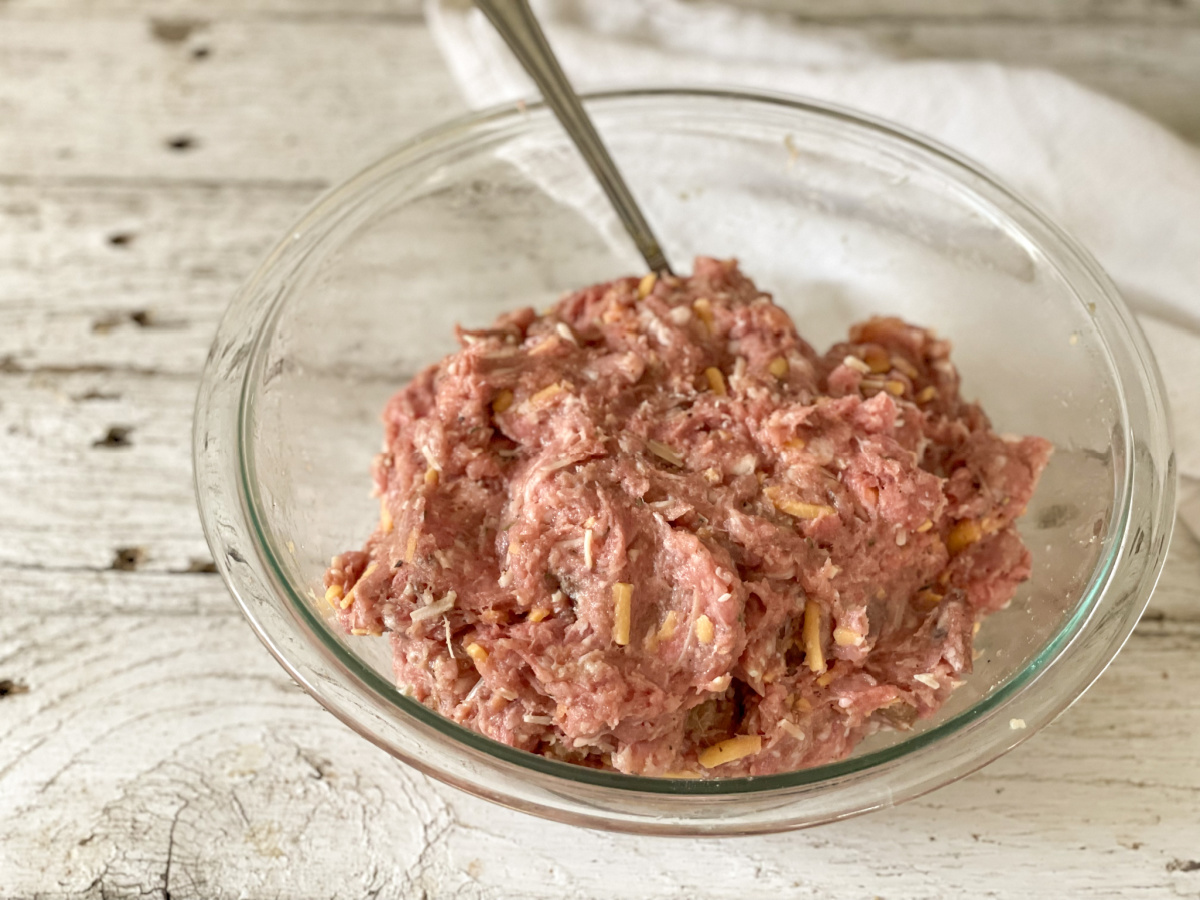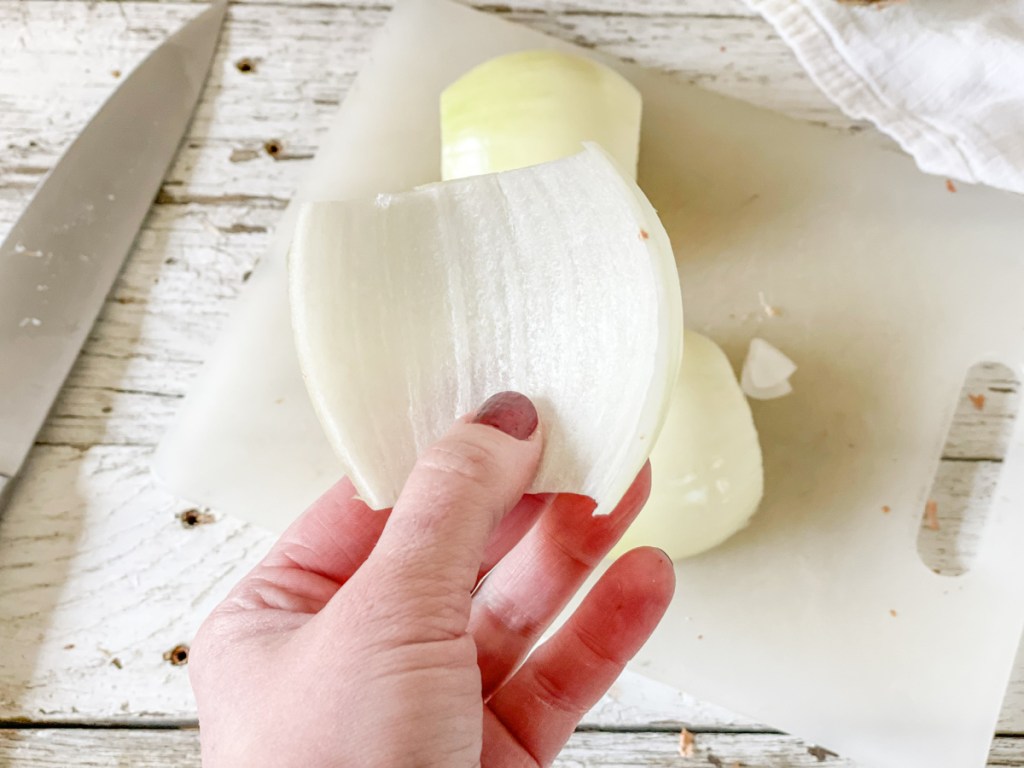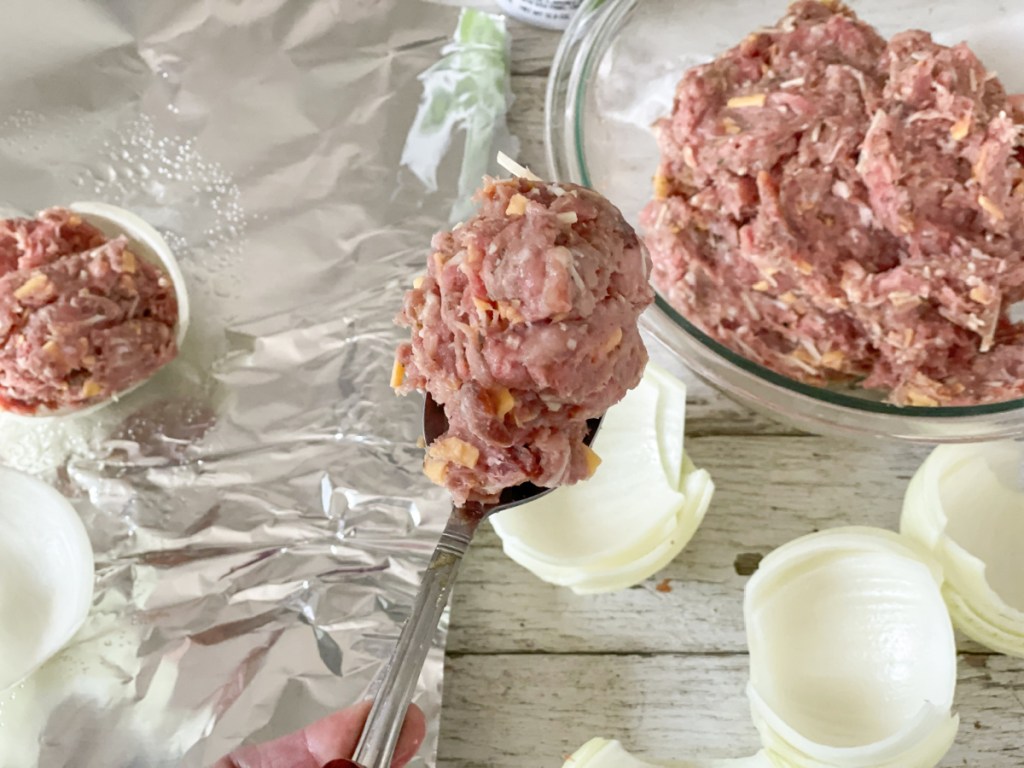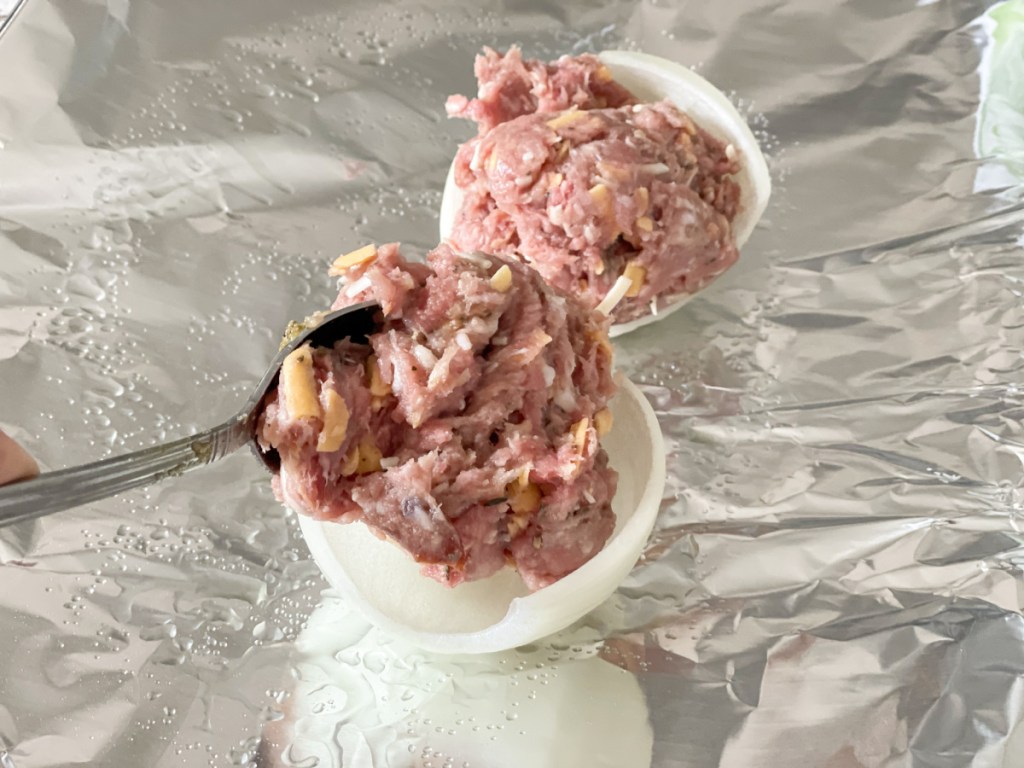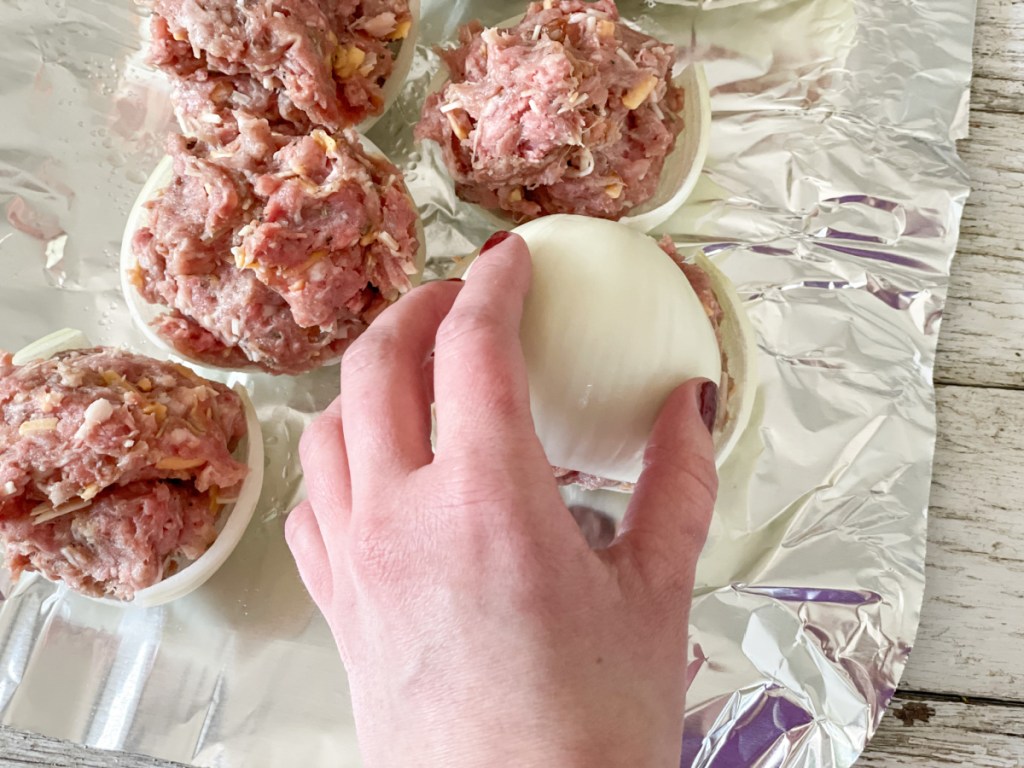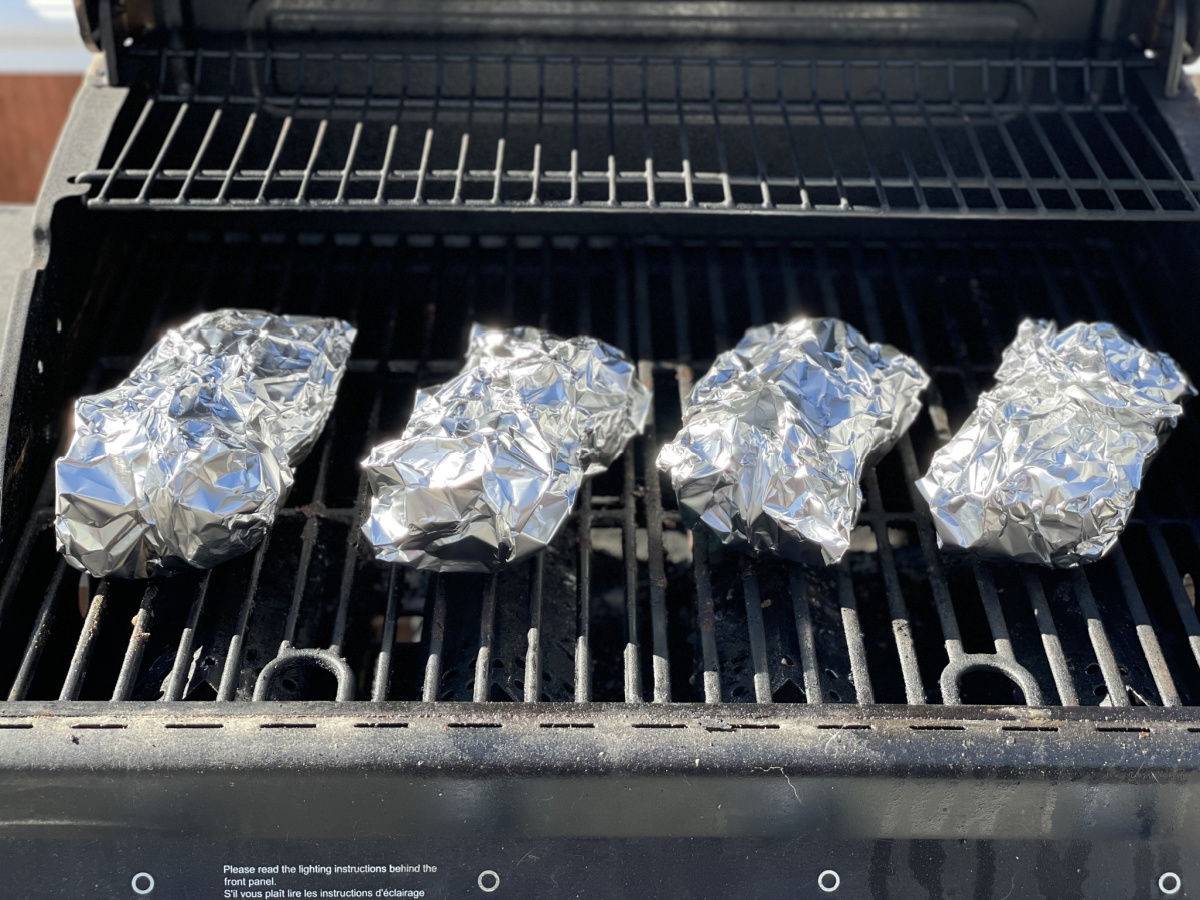 ---
Print
Keto Onion Burger Bombs
yield: 8 SERVINGS
prep time: 15 MINUTES
cook time: 30 MINUTES
total time: 45 MINUTES
For a different twist on the foil packet meal, try these seasoned ground beef onion bombs for grilling or camping!
Ingredients
Onion Burger Bombs:
1 pound ground beef
1 pound ground pork or sausage
1/2 cup cheddar cheese, shredded
1/2 cup Parmesan cheese, shredded
4 sliced cooked bacon, chopped
2 eggs
1 tablespoon garlic powder
2 teaspoons onion powder
1 teaspoon thyme
1 teaspoon salt
1/2 teaspoon pepper
2-3 large onions (You'll only be using the largest outside pieces)
Cheese Sauce:
1/4 cup heavy whipping cream
1/2 cup cheddar cheese, shredded
1/2 cup parmesan cheese, shredded
1/4 cup butter
Directions
1
Mix the ground beef and ground pork with the parmesan cheese, cheddar cheese, bacon, eggs, garlic powder, onion powder, thyme, salt, and pepper.
2
Cut an onion in half, from the root down. Carefully peel apart the largest outside layers. The recipe makes 8 "bombs", so you will need 16 pieces of onion to place together as bombs.
3
Evenly fill 8 of the onion pieces with the meat mixture and then top with the other 8 onion pieces to make the bombs.
4
Spray foil with nonstick cooking spray and place onion bombs inside the foil. You can put two inside of each packet.
5
Heat grill to medium-high heat and grill for about 30 minutes. Check for doneness, periodically, so they don't overcook or burn. If camping, grill over hot coals in the campfire instead!
6
While the bombs are cooking, make the cheese sauce.
Place the heavy whipping cream, cheddar cheese, parmesan cheese, and butter in a small saucepan over medium-low heat. Stir occasionally until the cheese has melted and to prevent burning. Keep warm until ready to top the burger bombs, about 1 to 2 tablespoons per bomb. Enjoy!
Nutrition Information
Yield: 8 onion burger bombs, Serving Size: 1 burger bomb
Amount Per Serving: 551 Calories | 43.7g Fat | 3g Total Carbs | 0.3g Fiber | 0.6g Sugar | 35.7g Protein | 2.7g Net Carbs
---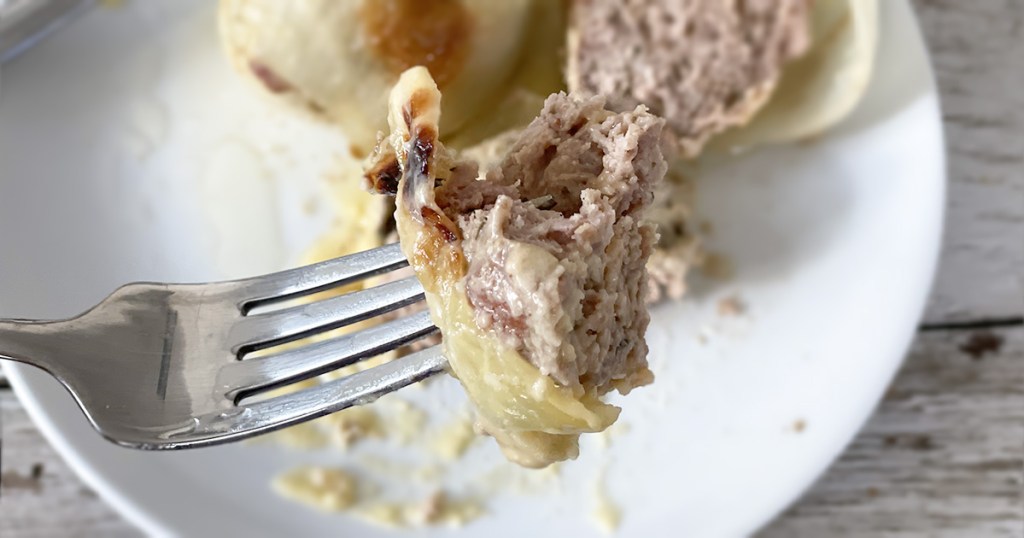 These onion bombs are delicious!
I loved how the onion caramelizes on the grill! SO yummy. They were easy to grill, and my family ate them right up!
I love easy dinners like this, and I think you will, too. Enjoy!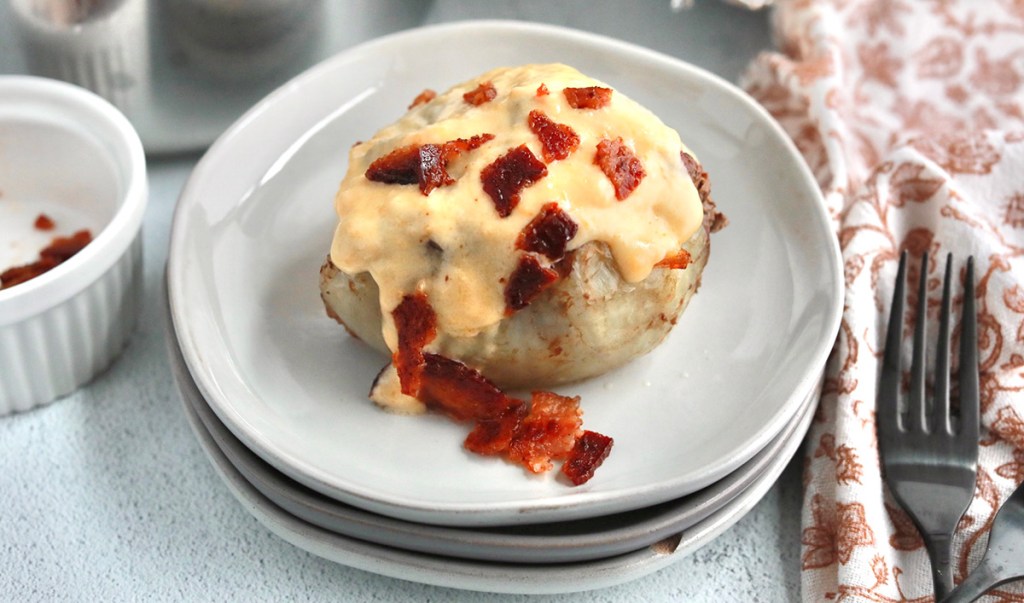 Here's what my teammate Jenna thought of these burger onion bombs:
"Of course these are amazing! My whole family loves them! We added this to our camping trip menu and I can't wait to make them again. This cheese sauce is to die for. I can't believe how easy that was to make too! Pouring it over was the best part of prep – yum! Even my picky eaters were all over these!"
---