We Created a Homemade Version of the Popular In-N-Out Flying Dutchman Keto Burger
Whether or not you have an In-N-Out Burger near you, this copycat Flying Dutchman Keto Burger recipe is a must-try!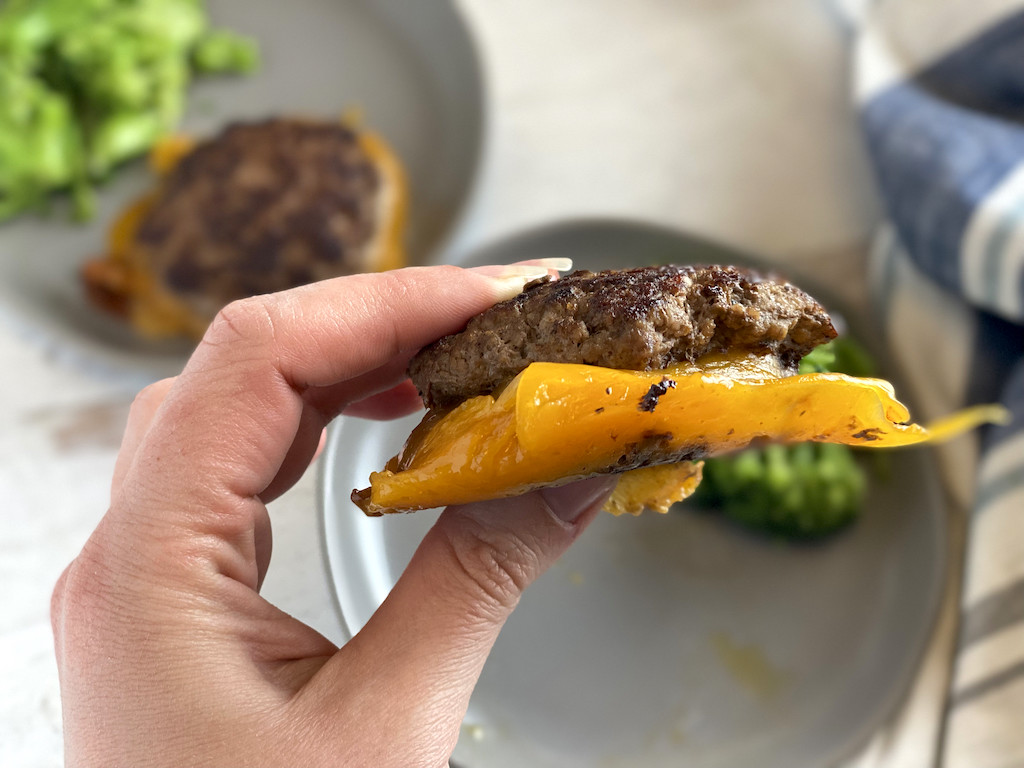 It doesn't get any simpler than this.
Have you heard of the "Secret Menu" at In-N-Out Burger? Well, now they call it their "Not So Secret Menu" as word has spread. Rightfully so, the Secret Menu items are delicious and a fun way to mix up traditional burgers. But there are still some items that are not listed on the "Not So Secret Menu."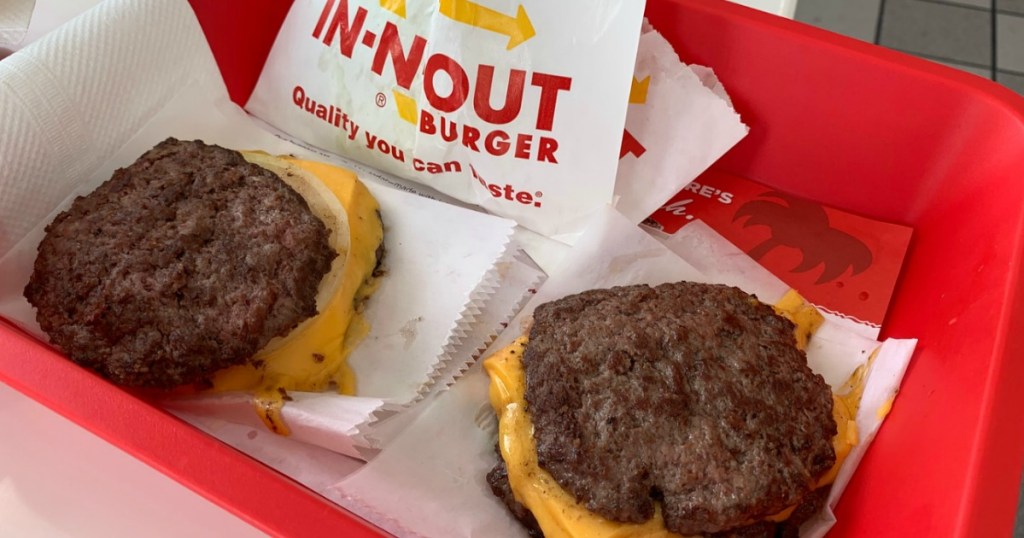 The Flying Dutchman burger is one of those items.
This extremely simple burger is just two slices of cheese between two hamburger patties. That's it! Of course, you can add some extra toppings if desired, but take my word and at least try it once with just the patties and cheese. I promise you'll like the In-N-Out Flying Dutchman keto burger as is!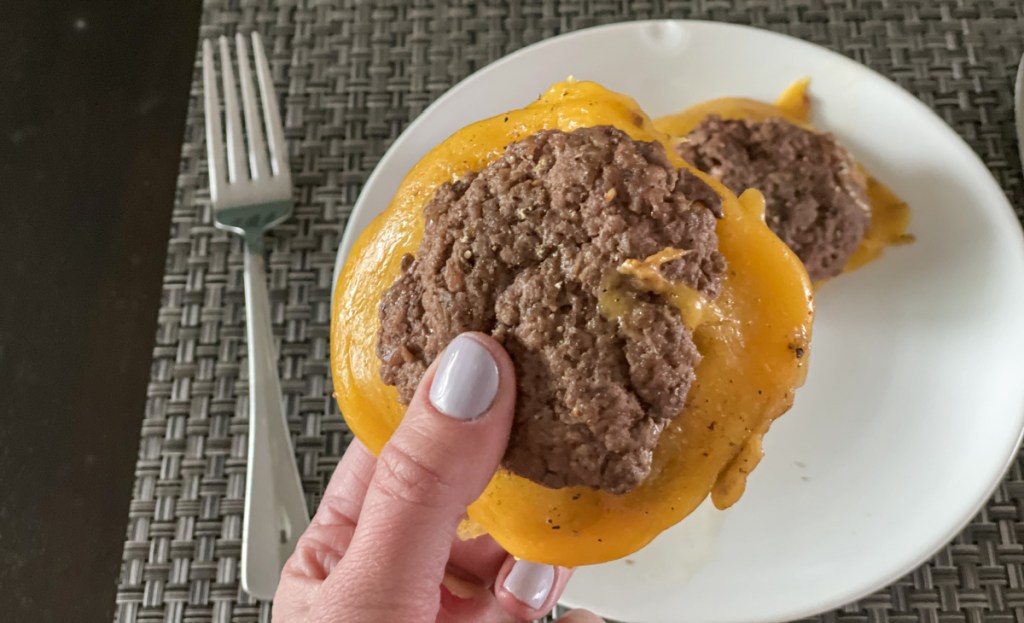 How to make an In-N-Out Flying Dutchman burger:
After doing some research, I found out that In-N-Out Burger makes 2-ounce raw hamburger patties. That's really a pretty small hamburger patty, but when you're eating two of them, it ends up being a quarter pound of meat, which is a good serving size.
I decided to go for cheddar cheese over American. I'm not a big fan of American cheese and I knew two slices would be too much for me, so for this In-N-Out Flying Dutchman keto burger, I decided cheddar would be a better fit. However, you can totally go with American cheese if you really want to replicate the In-N-Out burger.
The name "Flying Dutchman" apparently comes from one of the Dutch founders of In-N-Out, Guy Snyder, who loved snacking on the two patties sandwiched around two slices of cheese.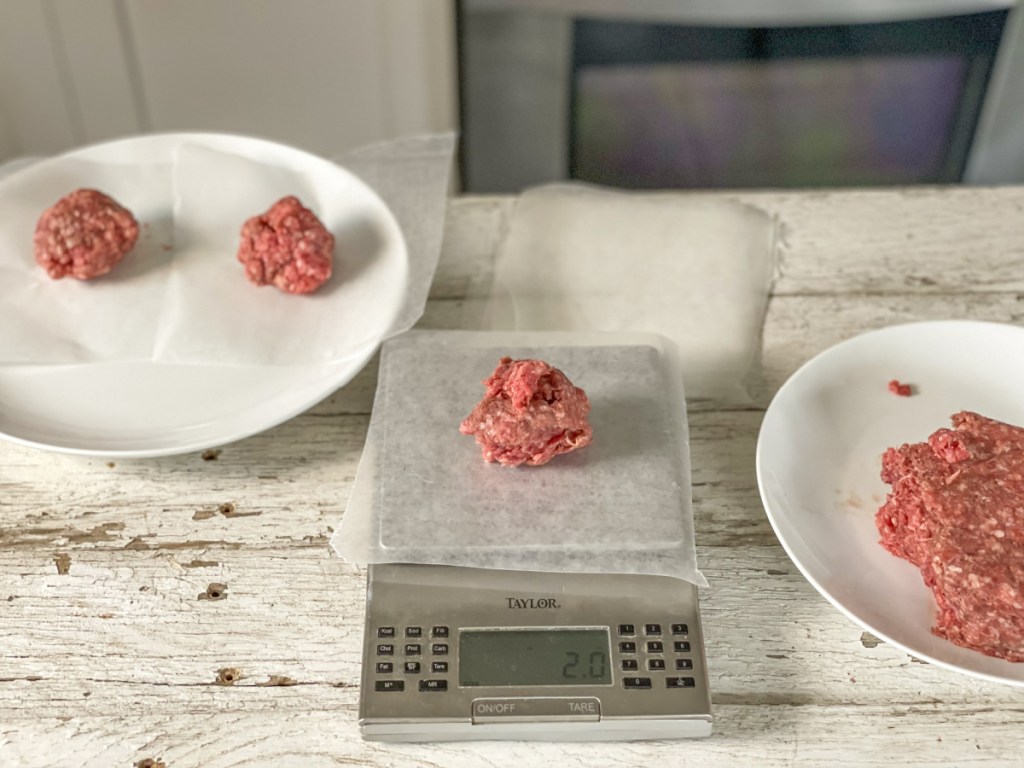 Tips for making the In-N-Out Flying Dutchman keto burger:
If you have a food scale, weigh out 2-ounce portions of hamburger to make your patties.
Don't have a food scale? Divide a pound of ground beef in half so you have two equal portions, then divide those in half so you have four portions, and finally divide the four portions in half so you end up with eight pieces of ground beef. Try to make them as equal in size as possible.
If you do like American cheese, feel free to use that in place of the cheddar. Just check the label for carb content as American cheese can sometimes have 2 grams of carbs per serving.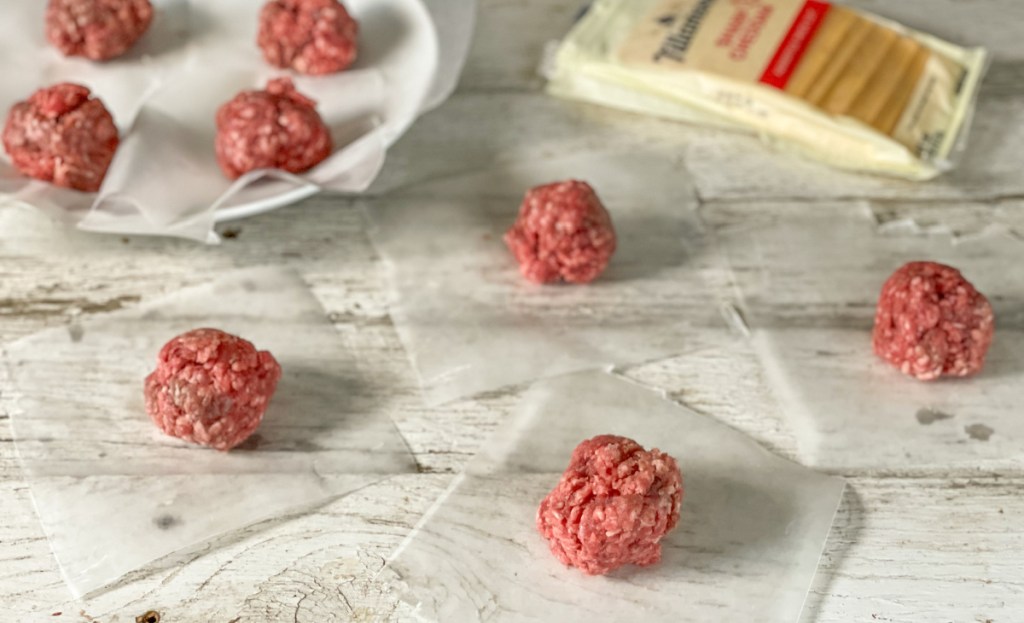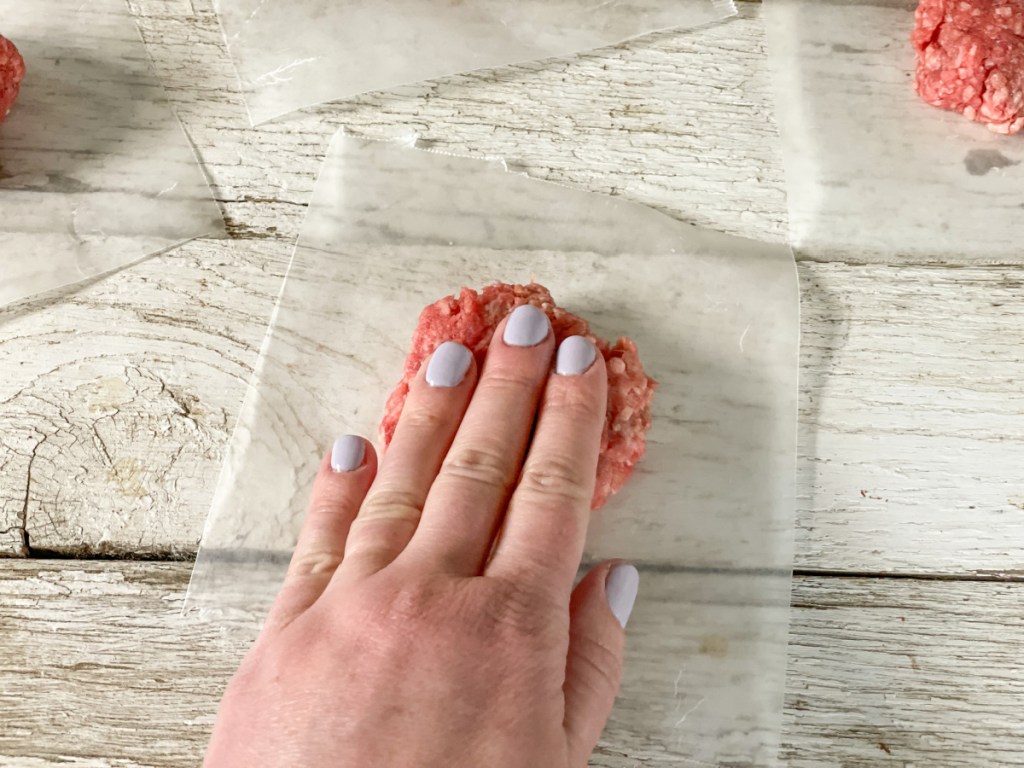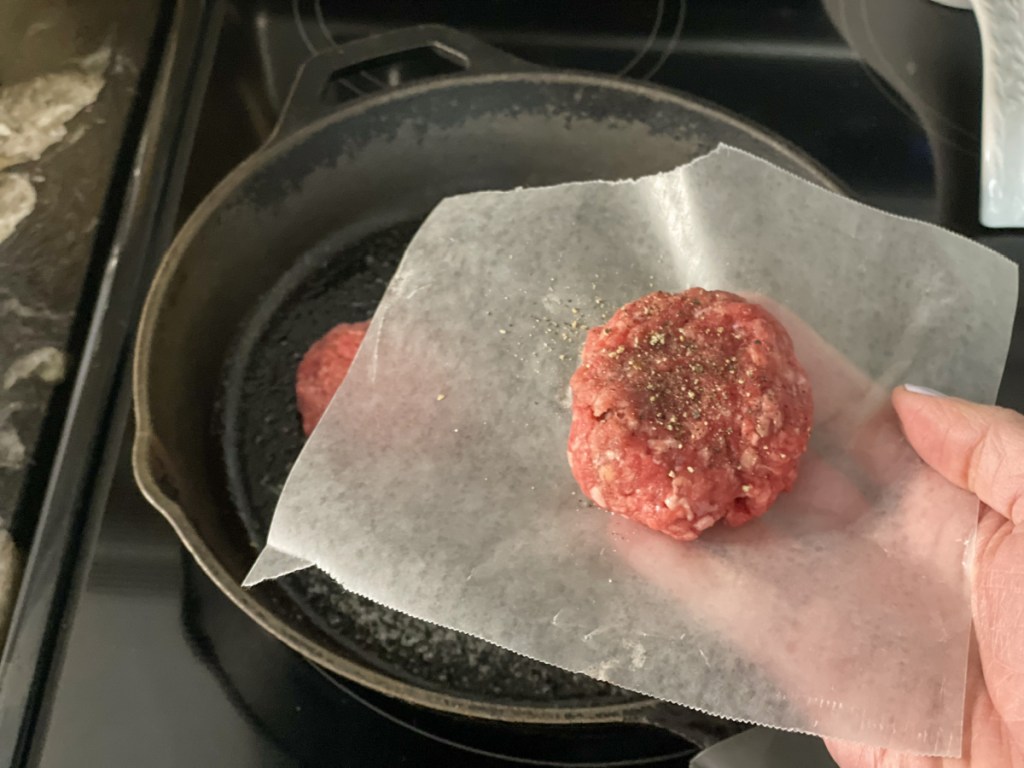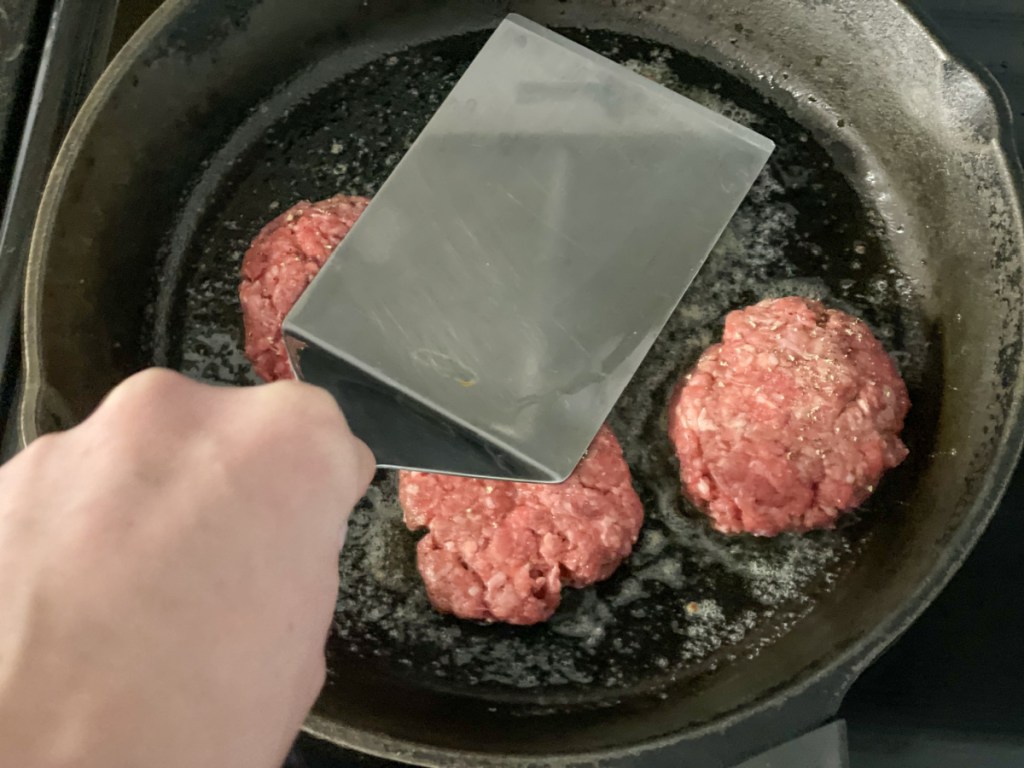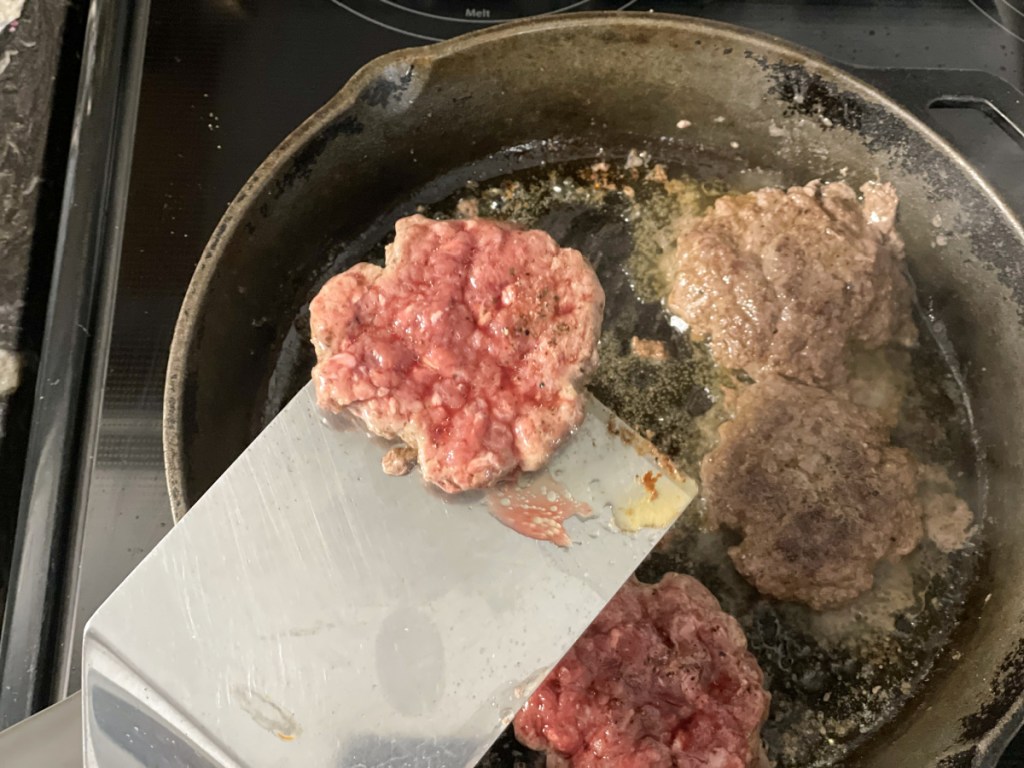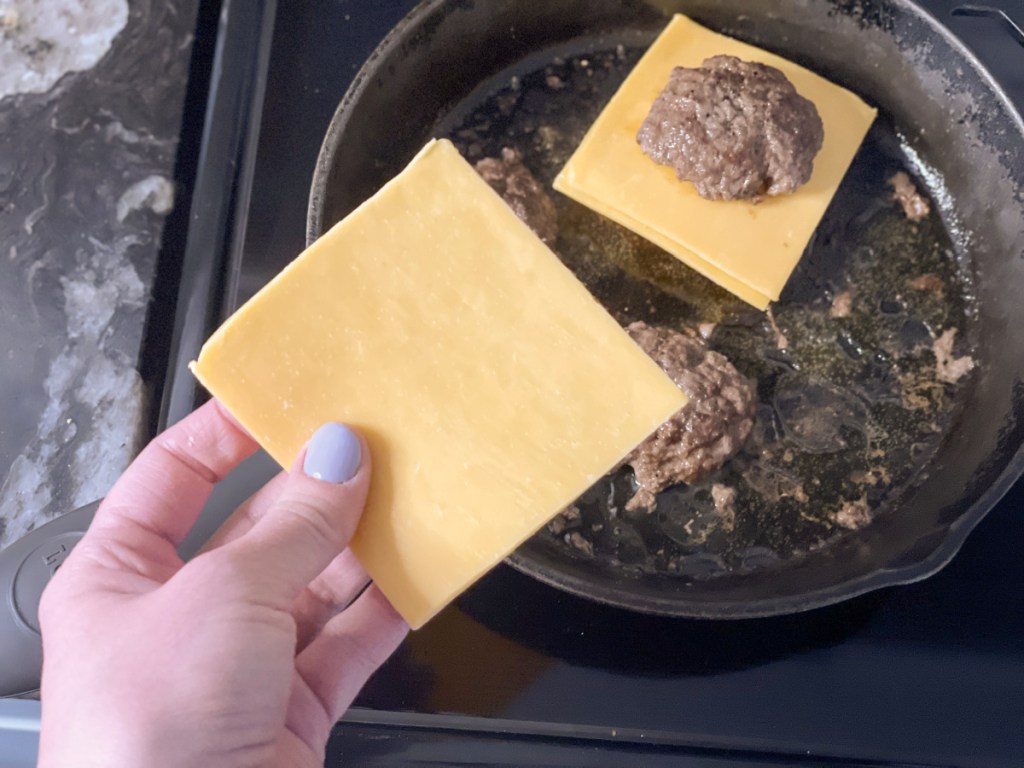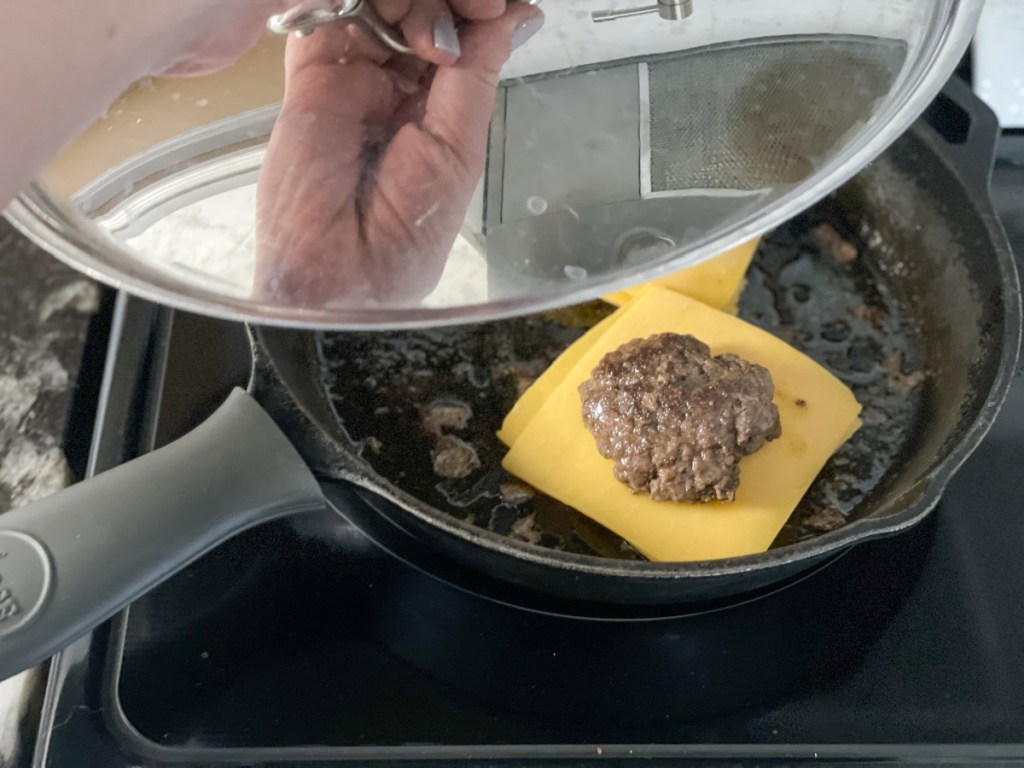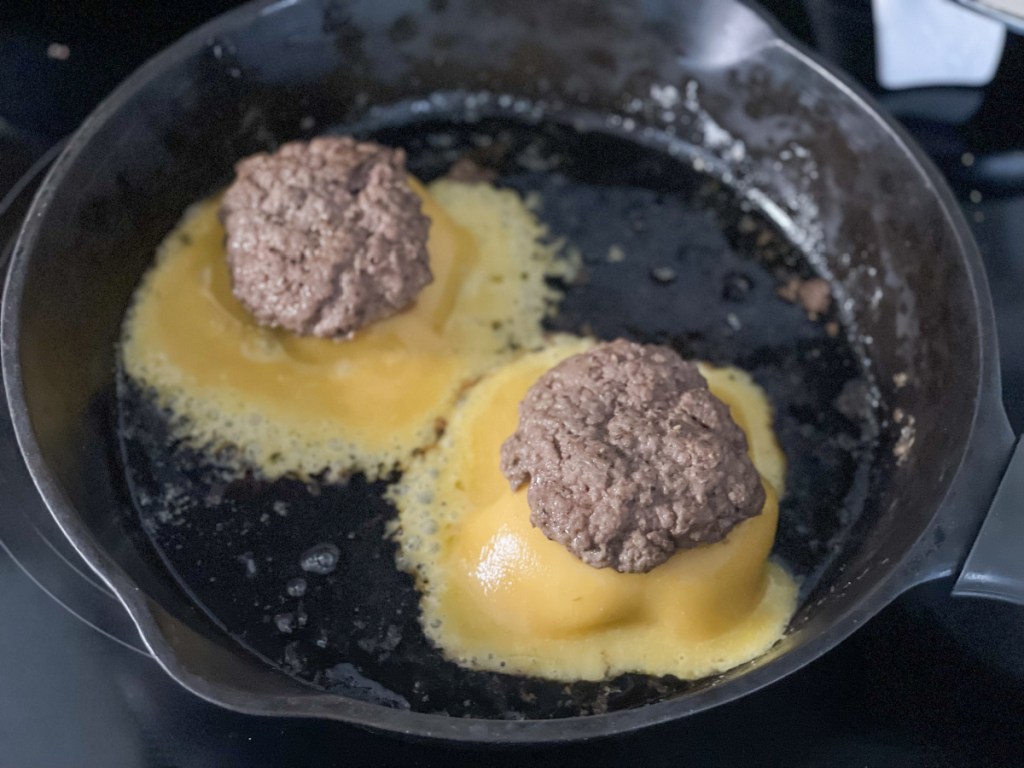 ---
Print
Flying Dutchman Keto Burger
yield: 4 SERVINGS
prep time: 10 MINUTES
cook time: 10 MINUTES
total time: 20 MINUTES
Two slices of cheddar cheese sandwiched between two hamburger patties for a simple and satisfying cheeseburger.
Ingredients
1 pound of ground beef 85/15
8 slices of cheddar cheese
1/2 teaspoon salt
1/4 teaspoon pepper
Directions
1
Form the ground beef into 2-ounce patties using a food scale or our dividing method in the Hip Tips.
2
Heat a large skillet over medium-high heat. Lightly sprinkle the patties with salt and pepper. When the skillet is hot, place the patties in the skillet. You'll likely have to do this in two batches or you can heat up two skillets to cook them all at once. You should be able to fit four patties in a skillet (or possibly more if you have a large skillet).
3
Smash down the patties with a press or spatula to about a 1/4-inch thick. Cook for 2 to 3 minutes and then flip over and cook the other side for an additional 2 to 3 minutes.
4
Once the patties are cooked, top half of them with two slices of cheddar cheese and then top with the remaining hamburger patties. Cook until the cheese melts, about 1 to 2 minutes. Cover the skillet, if possible, to help the cheese melt faster. Remove from heat once the cheese melts and enjoy!
Nutrition Information
Yield: 4 burgers, Serving Size: 1 burger
Amount Per Serving: 421 Calories | 31.1g Fat | 0.1g Total Carbs | 0g Fiber | 0g Sugar | 31.1g Protein | 0.1g Net Carbs
---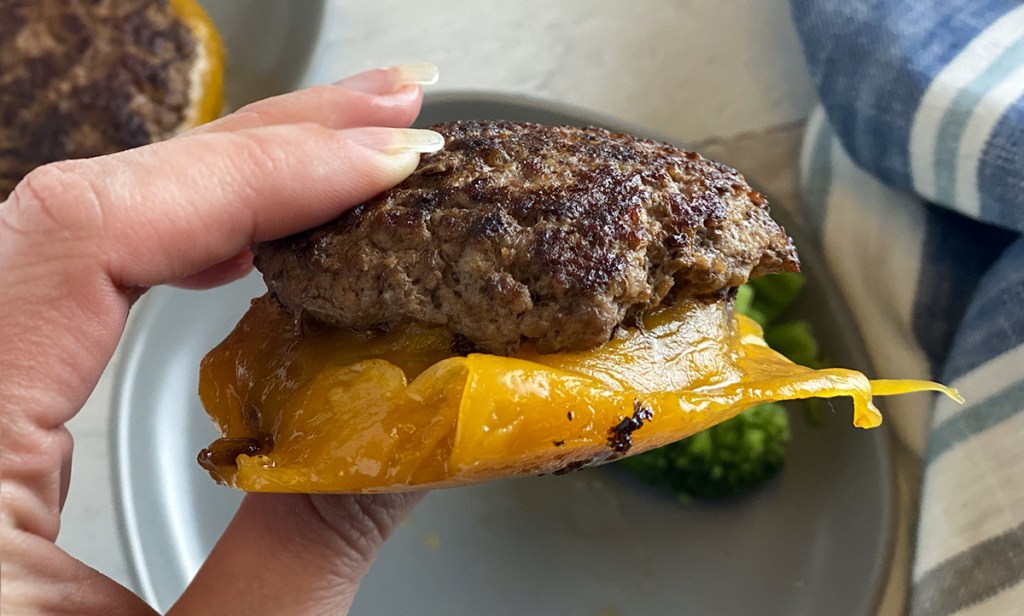 Who says you need a trip to In-N-Out to get the most delicious keto Flying Dutchman burgers?
I have a lot of go-to meals 😂 but this might be my new favorite! It's so easy to make and so satisfying to eat. I'm very on board with how simple it is to make an In-N-Out Flying Dutchman keto burger.
Even if you do have an In-N-Out near you, you should definitely try making this yourself!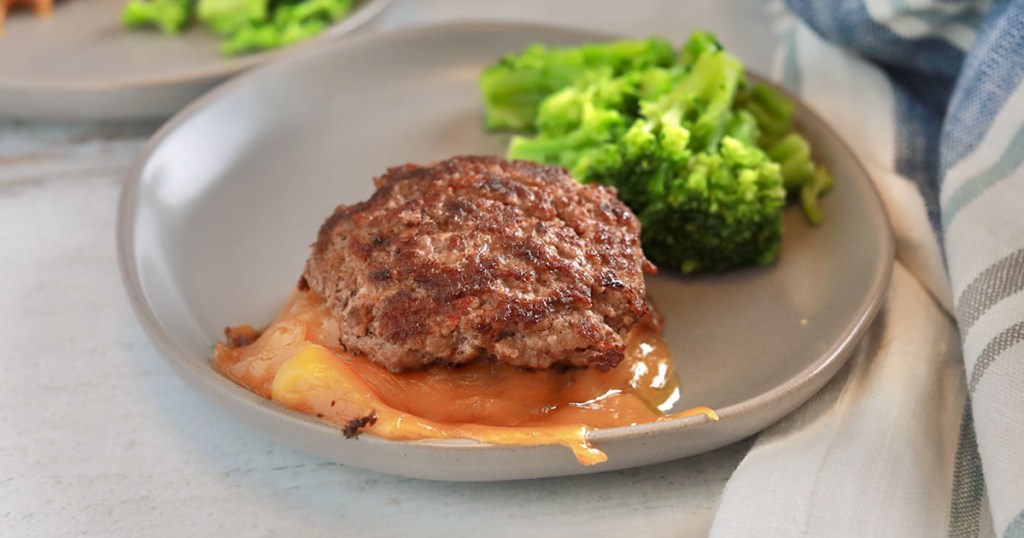 My Hip sidekick Jenna tried the In-N-Out Flying Dutchman keto burger recipe too!
"Where have these been all my life? The best parts of a burger in one delicious meal! The kids loved these as much as I did. These Flying Dutchman burgers are filling and really hit the spot. That melty cheddar cheese makes this the perfect cheeseburger. I will absolutely make these again and again!"
---
Try our delicious keto shepherd's pie next!