It's All About the Sauce in Our Keto Shake Shack Burger Recipe!
Our easy keto copycat Shake Shack burger recipe will give you all the juicy details on how to make the signature Shack sauce sugar-free!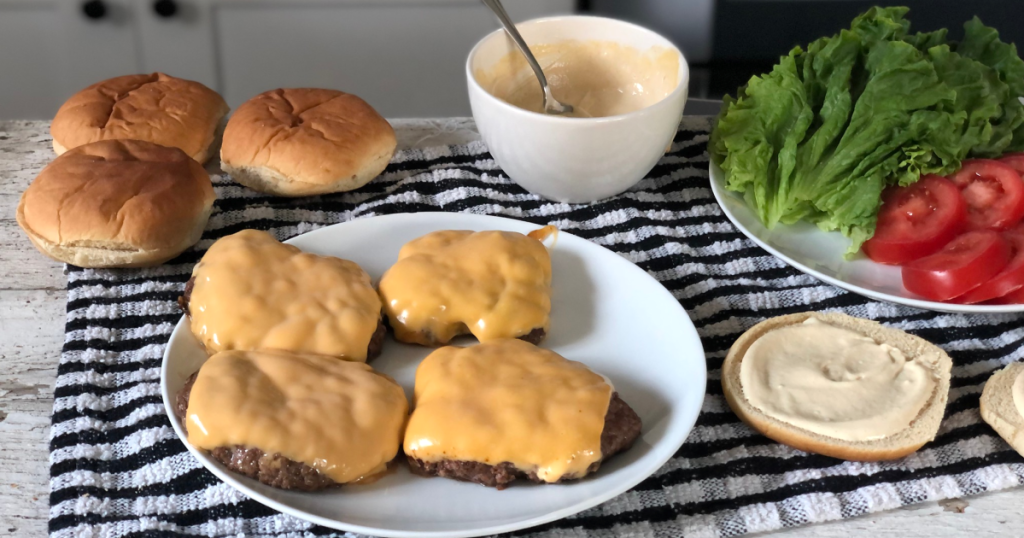 Have you ever been to a Shake Shack? This popular burger chain started as a hot dog stand in Madison Square Park in Manhattan in 2001, opened its first permanent kiosk in 2004, and has since expanded internationally. The burger joint is known for its delicious burgers and locally sourced, fresh ingredients.
And now you can make their burger at home with this keto Shake Shack Burger recipe!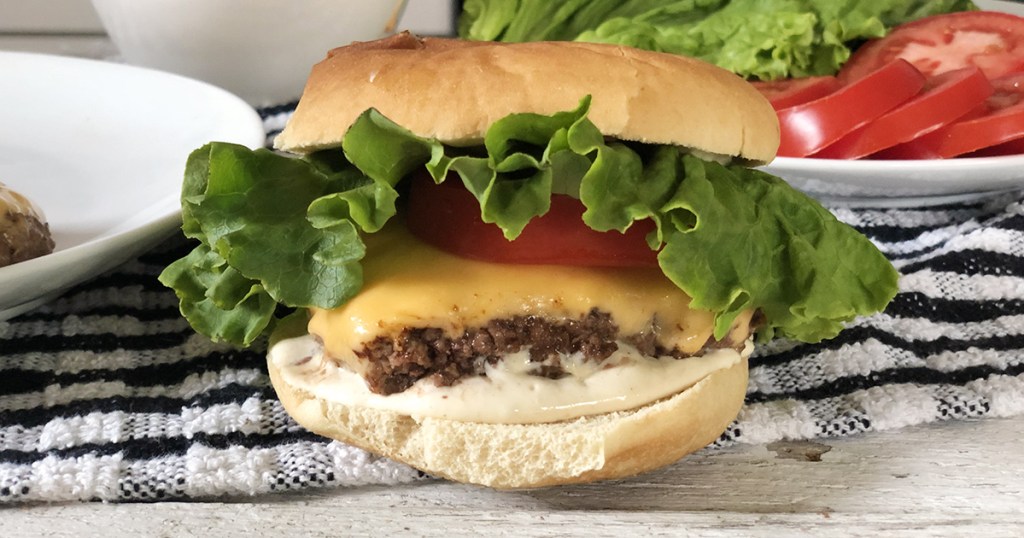 I suggest doubling this Shake Shack Burger recipe to keep your family happy because it's hard to eat only one of these delicious burgers! The Shack Sauce is a must and elevates this tasty burger to the next level. Also make sure you use plum (Roma) tomatoes, green leaf lettuce, and American cheese to satisfy that burger craving.
To create the perfect burger, Shake Shack forms their patties into "pucks" and then smashes them on the grill with a large metal spatula or grill press, just like we did for our smash burger recipe here. This makes those yummy crisp edges on the patty.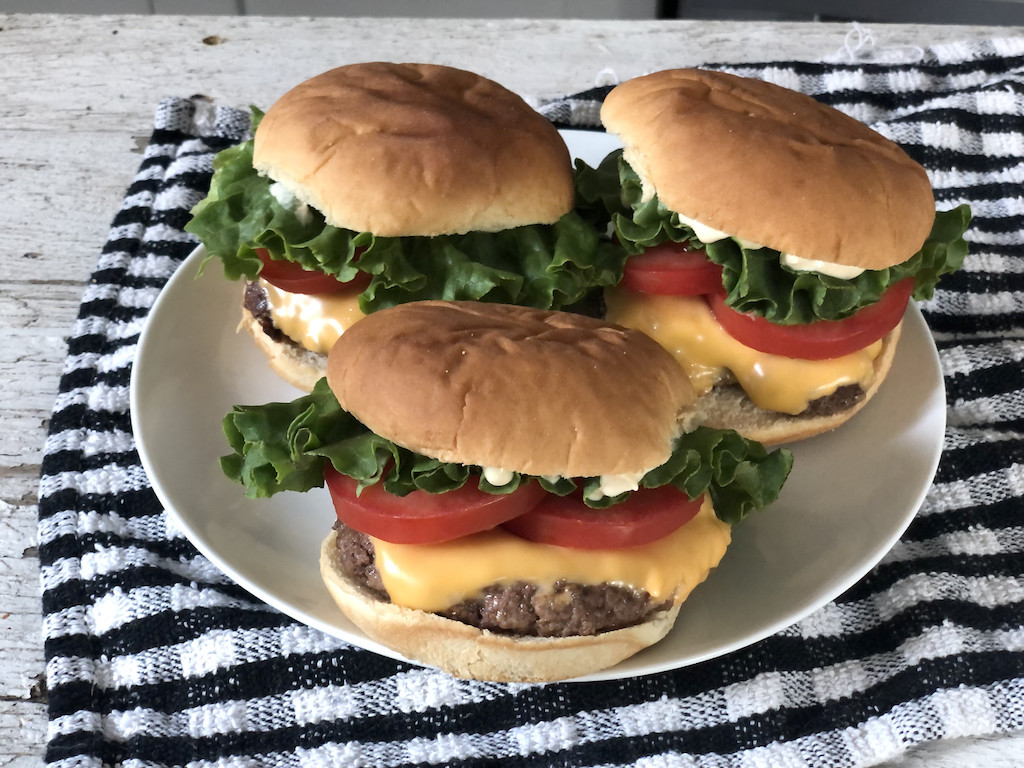 Tips for making the best Shake Shake Burger recipe:
To keep this recipe traditional, we went with American cheese (there's just something about the way it melts… 🤤) but you can use cheddar cheese if preferred.
Cook your burgers in a cast-iron skillet or on a flat grill top. Because you smash the "pucks", you don't want to cook them directly on your barbeque grill. Use a large metal spatula or grill press to smash the patties. Note that you may need to cook the burgers in batches, depending on the size of your skillet or flat grill top.
We recommend using a keto bun or lettuce wrap to keep the carbs as low as possible.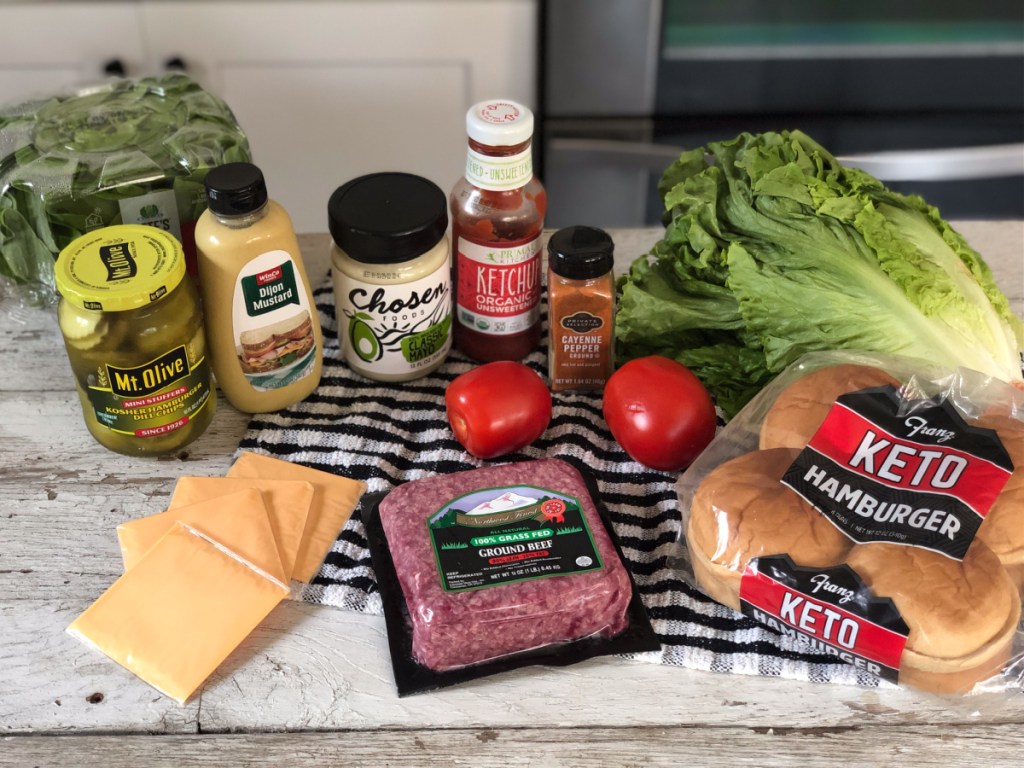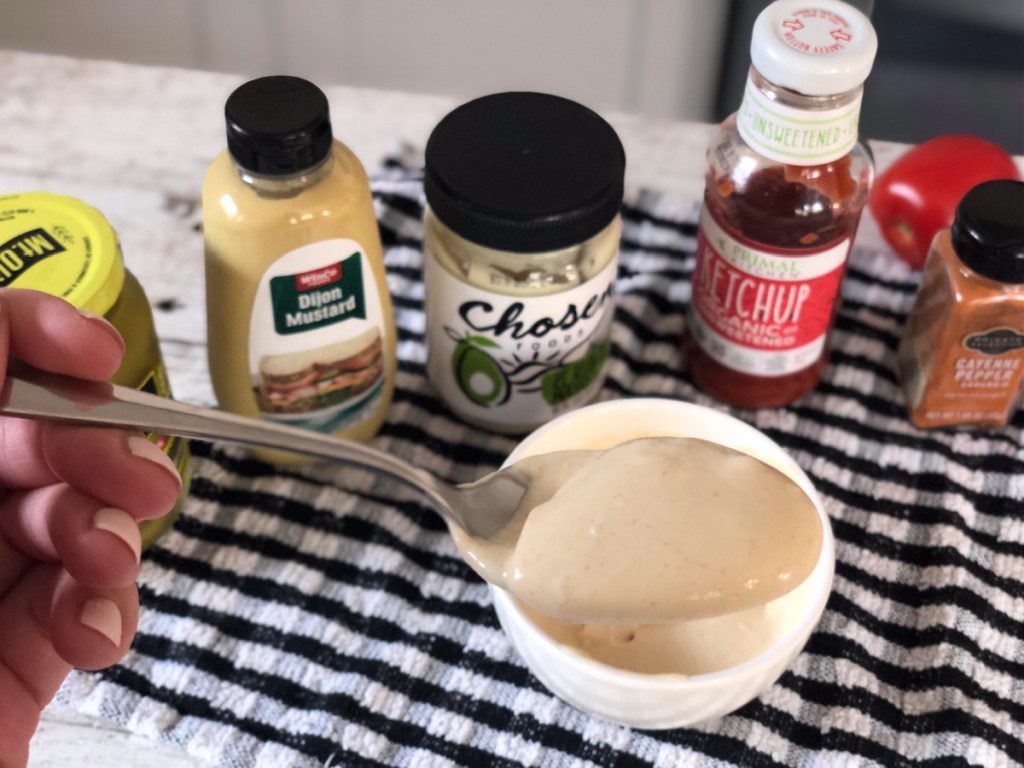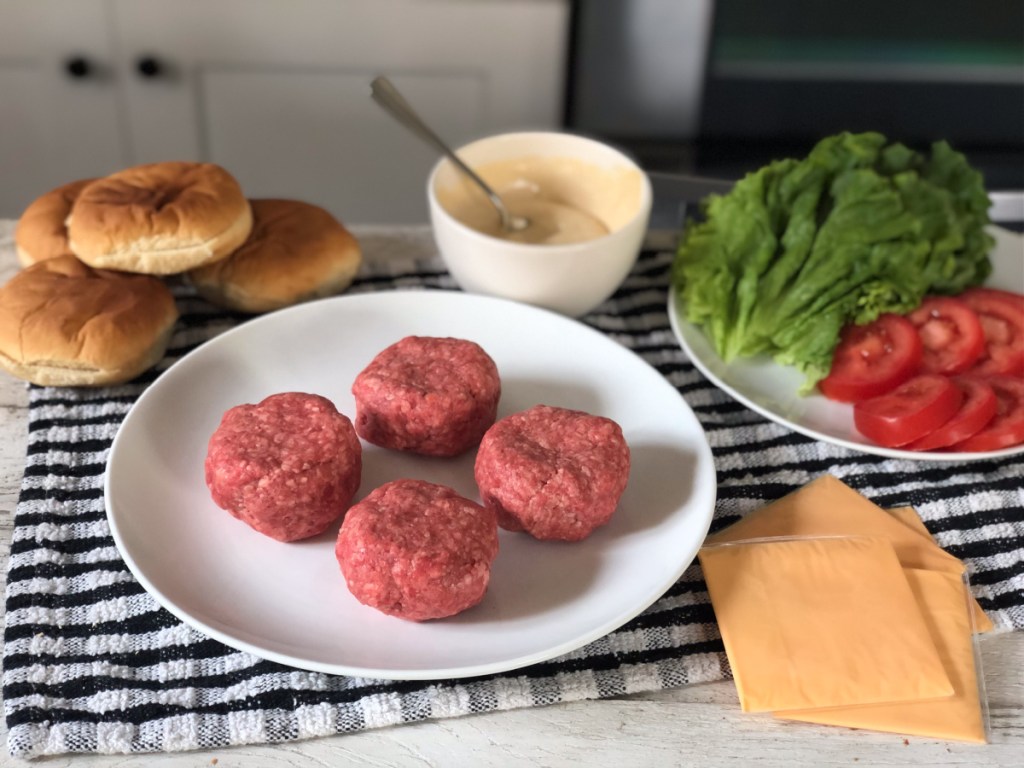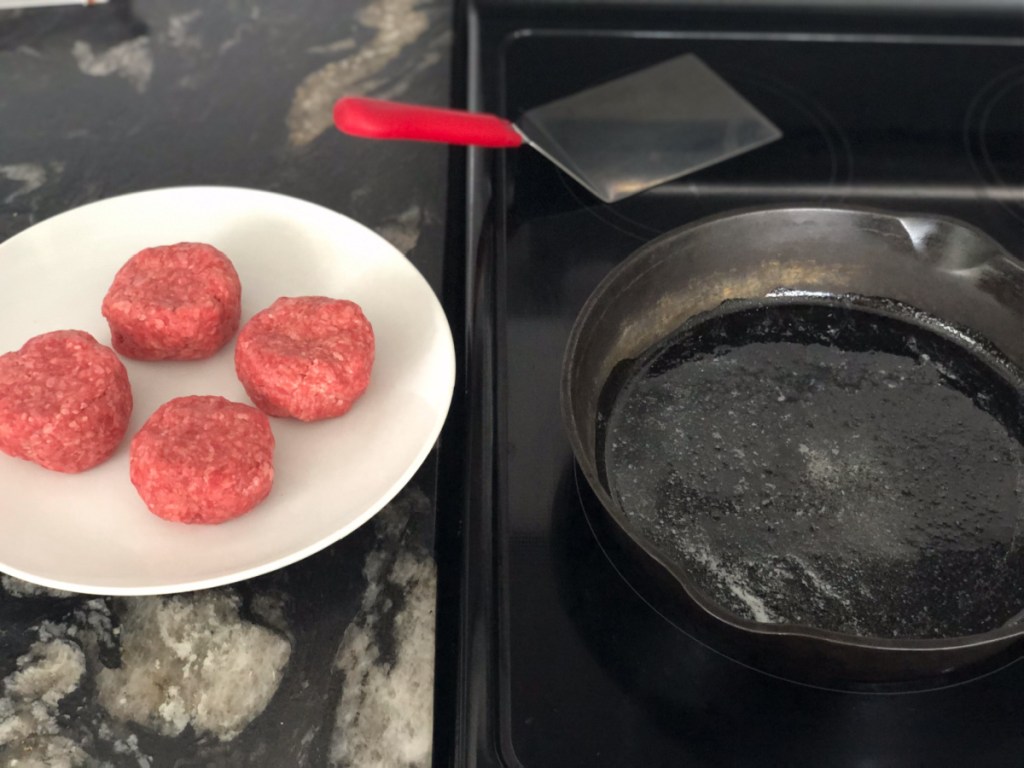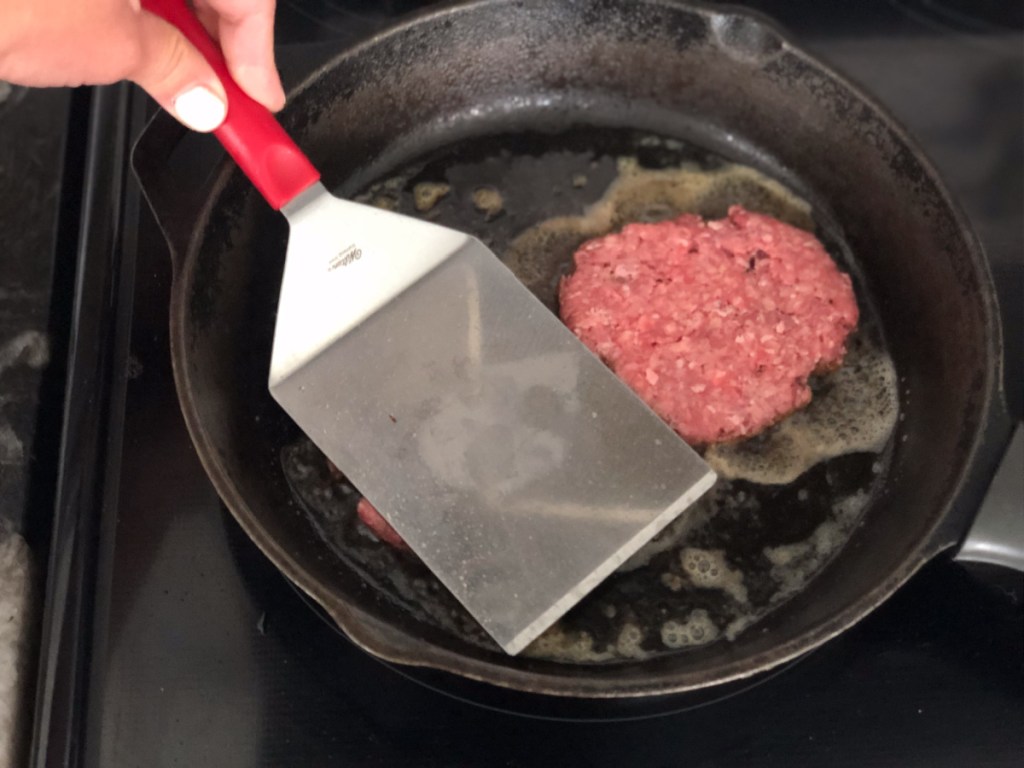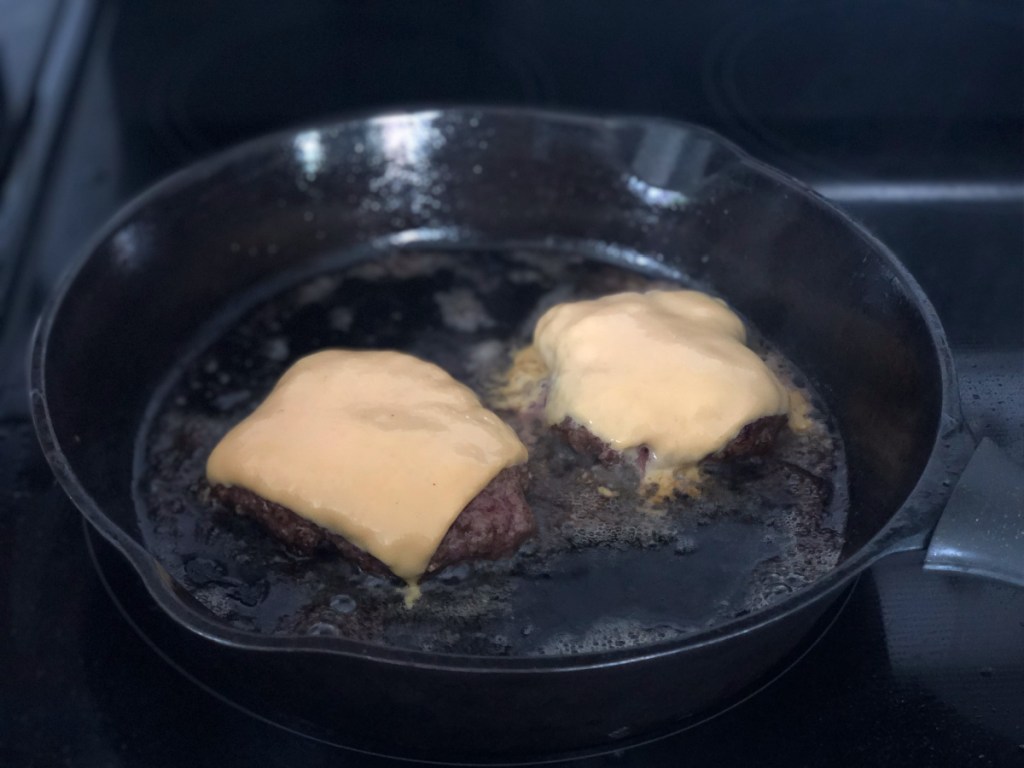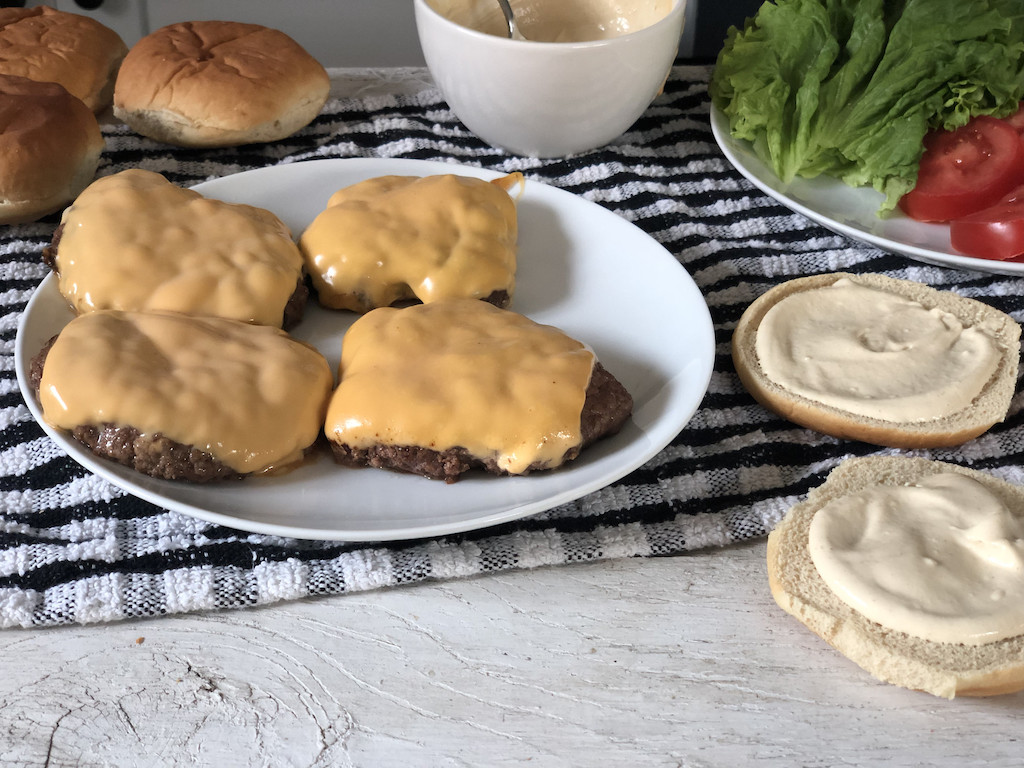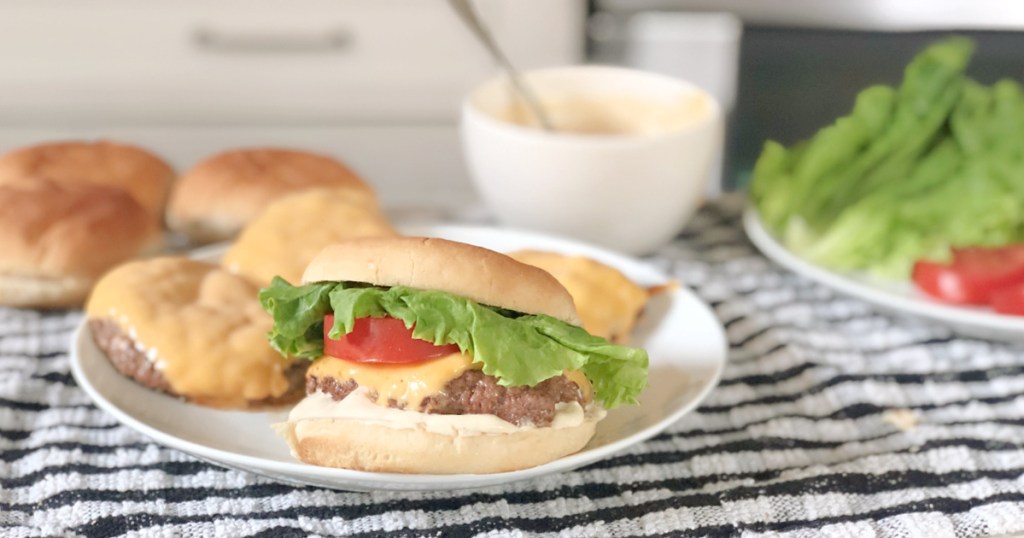 ---
Print
Keto Shake Shack Burger Recipe
yield: 4 SERVINGS
prep time: 10 MINUTES
cook time: 10 MINUTES
total time: 20 MINUTES
Easy keto copycat Shake Shack burger with a perfectly grilled patty, sugar-free Shack sauce, Amerian cheese, plum tomatoes, and green leaf lettuce.
Ingredients
For the Shack Sauce:
1/2 cup mayonnaise, full-fat
1 tablespoon Dijon mustard
3/4 teaspoon no-sugar-added ketchup
1/2 teaspoon pickle juice
Pinch of cayenne pepper (optional)
1/4 teaspoon salt
1/4 teaspoon pepper
For the burgers:
1 pound ground beef 80/20
2 tablespoons butter, for cooking the patties
4 slices American cheese
4 pieces green leaf lettuce (or more if using lettuce wraps)
2 medium plum (Roma) tomatoes, cut into 1/4 inch slices
4 keto hamburger buns (optional)
Directions
1
To make the Shack Sauce:
In a small bowl, mix together mayonnaise, dijon mustard, ketchup, pickle juice, cayenne, and salt/pepper. Set aside until ready to use.
2
To make the burgers:
Melt 1 tablespoon of butter in a cast-iron skillet over medium-high heat. Divide the ground beef into four equal parts and form into "pucks".
3
Place two ground beef "pucks" into the hot skillet and press down flat with a spatula to about a 1/4 inch thick. Cook for about 2 minutes and then flip and cook another 1 to 2 minutes. Top with a slice of American cheese and cook until the cheese is melted. You can cover the skillet with a lid to help melt the cheese if desired.
4
Repeat the cooking process with the remaining butter, ground beef "pucks", and American cheese.
5
Once all the patties are cooked, assemble the burgers. Spread about a tablespoon of Shack Sauce on both the top and bottom of the keto buns or lettuce wrap. Place the patty on the bottom bun followed by the tomato slices, lettuce, and then the top bun. Enjoy!
Additional Notes
Nutrition information does not include the keto buns.
Nutrition Information
Yield: 4 burgers, Serving Size: 1 burger
Amount Per Serving: 501 Calories | 44.5g Fat | 2.6g Total Carbs | 0.7g Fiber | 1.3g Sugar | 23.9g Protein | 2.6g Net Carbs
---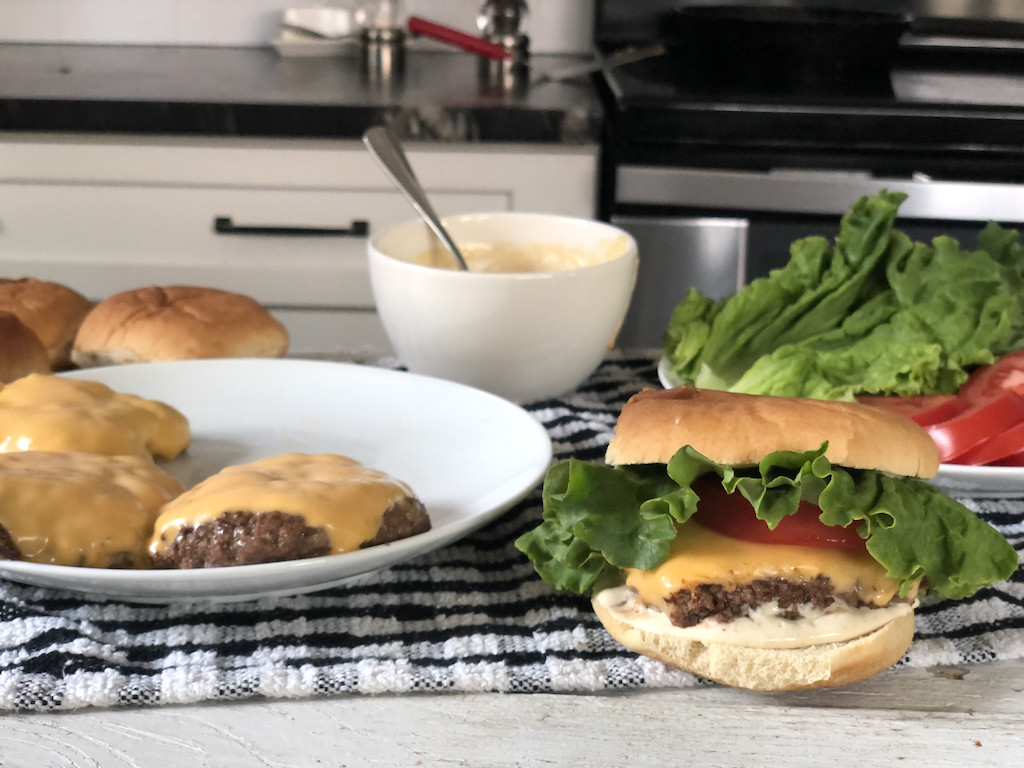 Skip the restaurant and make this Shake Shack burger recipe in the comfort of your own kitchen!
By making this mouthwatering recipe at home, you can be creative with your burger toppings…just don't skimp out on making the keto-version of the signature sauce!
Pro tip: If you don't have time to cook, and you're lucky enough to have a Shake Shack in your city, order their burger "protein-style" to stay on track with your keto diet as they'll replace the bun with a lettuce wrap. Just note the Shake Shack sauce in the restaurant does contain sugar.
My Hip sidekick Erica made this keto Shake Shack burger recipe and here's what she had to say:
"I thought this recipe would be way more complicated than it is! It is seriously so easy, and so yummy! I am a total sauce girl, I love sauce on everything — this is definitely now one of my favorites for burgers! We always make the same ol' burgers at home (almost weekly), so it was nice to change up the burgers completely with some new flavors! I chose not to get the keto buns just for a cheaper & lower-carb option and it worked just fine using lettuce! My whole family loved them too! 🍔"
---
Check out our recipe for the famous Gordon Ramsay Burger!