Keto Walking Tacos – Easy Dinner Idea for a Large Group!
Check out this yummy keto dinner idea for walking tacos!
Walking Tacos are such a fun game day or even party idea. It's a brilliant way to enjoy a portable dinner on the go or feed a crowd, and cleanup is a total breeze!
For those of you who aren't exactly sure what a walking taco is, it's basically a taco without the mess!
Instead of using a taco shell, you use a single-serve bag of tortilla chips (or Quest chips if you're keto) and add all the normal taco fixings to the bag. Then you just grab a fork and literally eat your walking taco right out of the chip bag! Smart, right?!
Now, even all of us keto eaters can enjoy walking tacos again! I am using Quest Tortilla Style Protein Chips for this recipe because I've found that they are actually a really good substitute for high-carb chips! I was surprised when one of my kiddos grabbed the Quest bag of chips and completely passed up the Doritos bag. Mom win!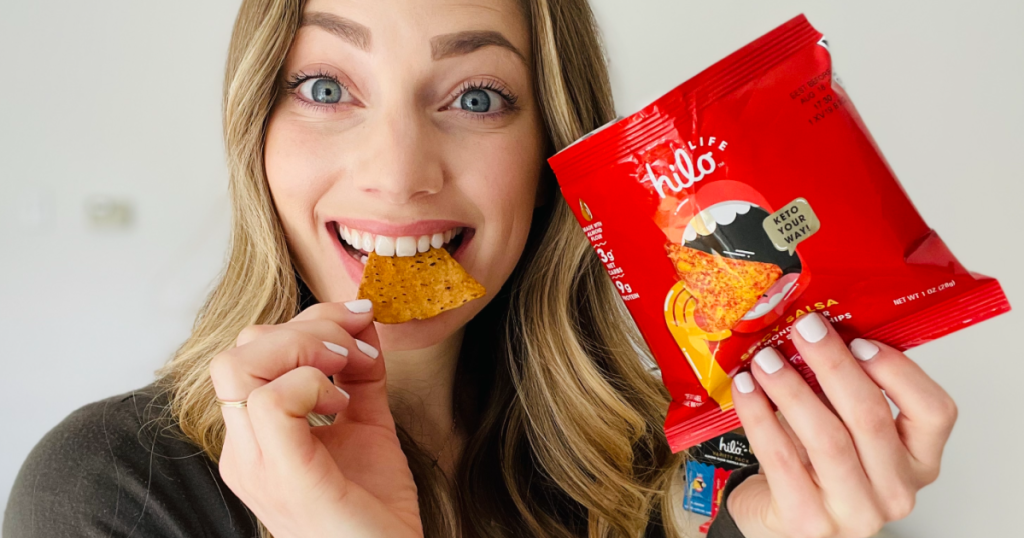 Speaking of good keto chips, we also LOVE Hilo Life chips, and they would be a yummy option for these keto walking tacos too!
I chose the Quest chili lime variety, which was my personal favorite since I love a punch of heat. My boys said the Quest Loaded Taco flavor tasted just like a Taco Bell taco!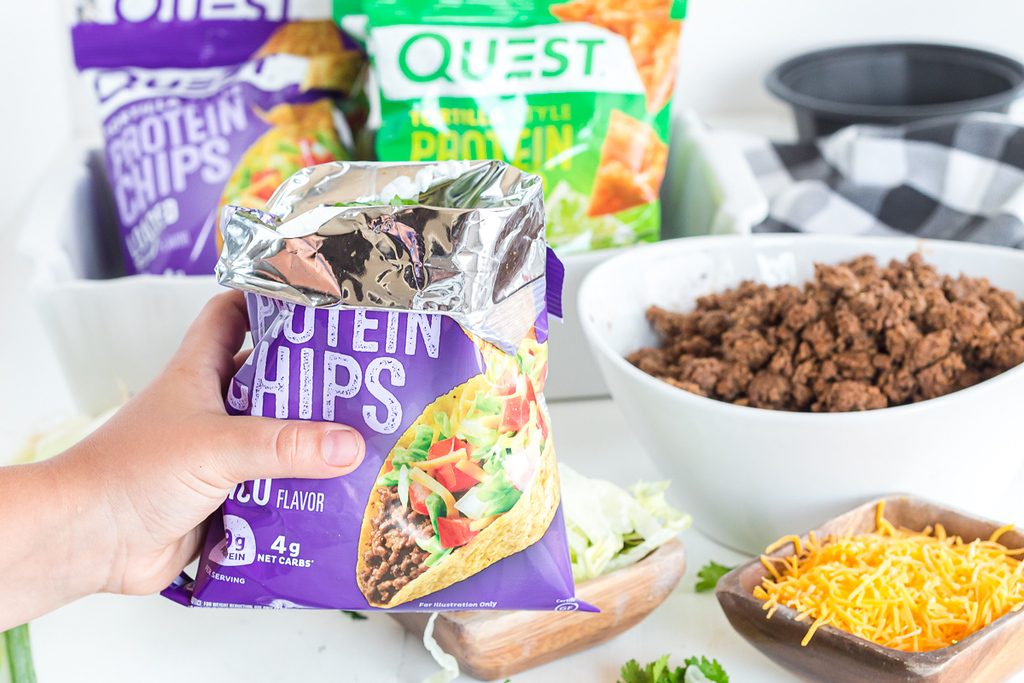 Hip Tips for making keto walking tacos:
Use this simple, keto-friendly homemade taco seasoning recipe to season your meat for that delicious taco flavor. It's yummy, cost-effective, and so much healthier than the pre-packaged version you'd buy at the store.
I'm keeping it simple and using ground beef, but you can totally do this same idea with shredded chicken, pork, or ground turkey.
You can swap the chips, too! As I mentioned above, our team loves HILO life tortilla-style chips as another keto chip base, or even Whisps could make for a great cheesy and crunchy alternative.
If you have leftovers, you can throw your taco meat and toppings into one of these meal prep containers and add your keto chips when it's time to eat for an easy lunch idea!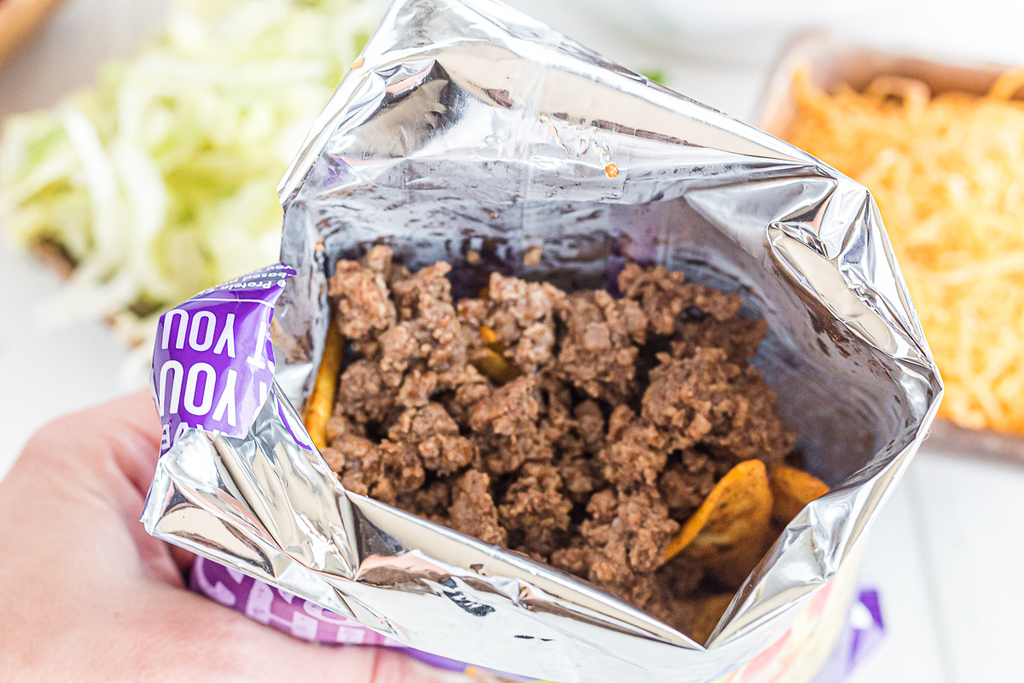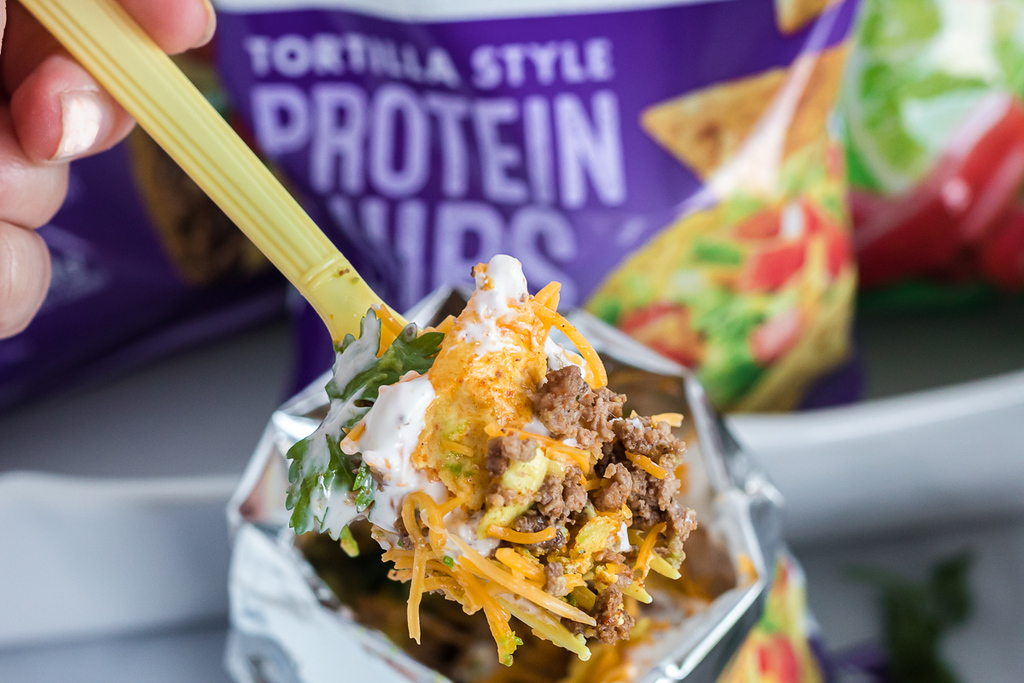 ---
yield: 8 SERVINGS
prep time: 5 MINUTES
cook time: 15 MINUTES
total time: 20 MINUTES
Finally, tacos with a "clean chip" that have a savory taste with a crunch that we have been longing for!
Ingredients
Taco Bar Toppings:
shredded lettuce
diced avocado
shredded cheddar cheese
diced tomato
jalapeños
cilantro
sour cream
Directions
1
In a large skillet, add ground beef and taco seasoning. Cook until ground beef is no longer pink. Drain and set in serving dish.
2
Add a spoonful of taco meat to the bag of keto chips and top with all your favorite taco toppings. That's it! Super easy!
Nutrition Information
Yield: 8, Serving Size: 1
Amount Per Serving: 171 Calories | 26.7g Fat | 2.9g Total Carbs | 1.4g Fiber | 1g Sugar | 21g Protein | 1.5g Net Carbs
---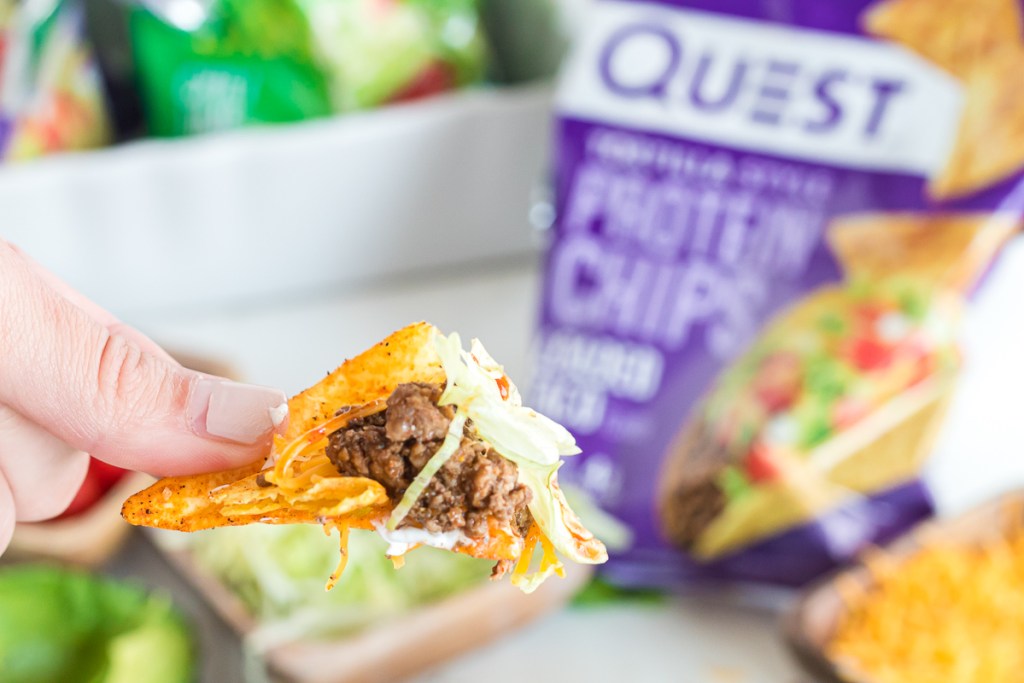 My family loves these so much that they're now a regular part of our dinner rotation. We all look forward to keto walking taco night – me because prep and cleanup are a breeze, and the rest of the family because it's such a fun and delicious way to eat tacos.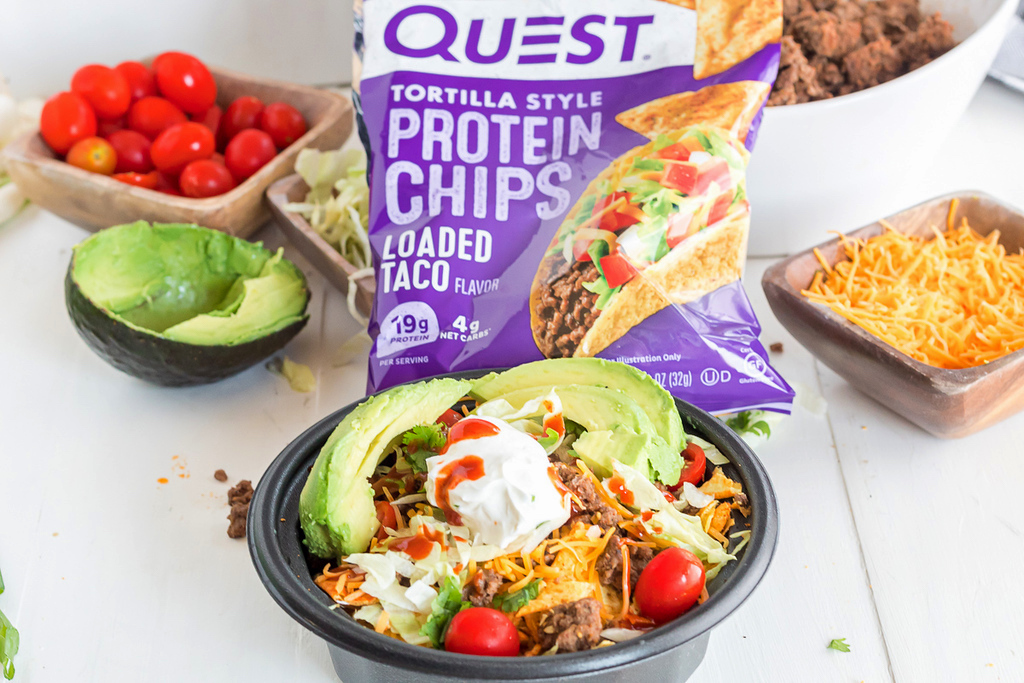 I hope your family loves it too… enjoy!
---