Keto Lasagna Noodles | Better than Traditional Pasta with Way Less Carbs!
Keto lasagna noodles are our new not-so-guilty pleasure!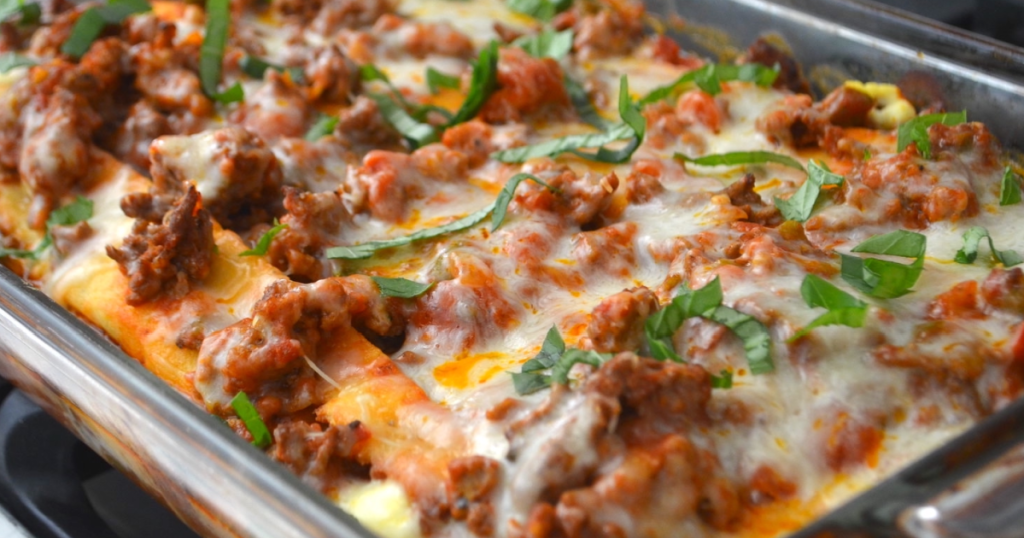 Lasagna is back on the menu for dinner again, keto style!
What if I told you that this delicious keto lasagna recipe actually tastes like high-carb lasagna? Awesome, right? If you're in the mood to make an over-the-top comforting casserole that's guaranteed to please both keto and non-keto eaters alike, this is it!
The result is a hearty low-carb lasagna with a flavorful tomato meat sauce, lots of cheese, and of course, fluffy "noodles" with realistic taste and texture.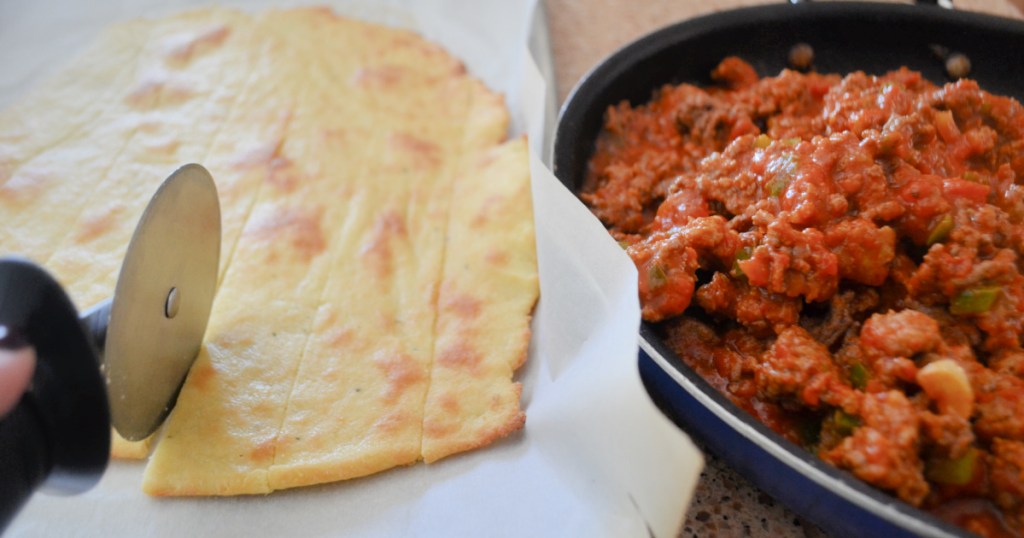 The secret to making the best keto lasagna is the "noodles"!
In this recipe, we'll be creating keto-friendly lasagna noodles with strips of Fathead dough to replace typical carb-heavy noodles. Just make a batch of this popular mozzarella cheese and almond meal-based dough, then continue compiling your lasagna. Trust me – this is a genius idea!
The rest of the process is much like making a traditional lasagna by cooking a marinara meat sauce on the stove using both Italian sausage and ground beef. Then you'll build layers of sauce, cheeses, and "noodles" to assemble your lasagna in a casserole dish to bake.
So easy and so good!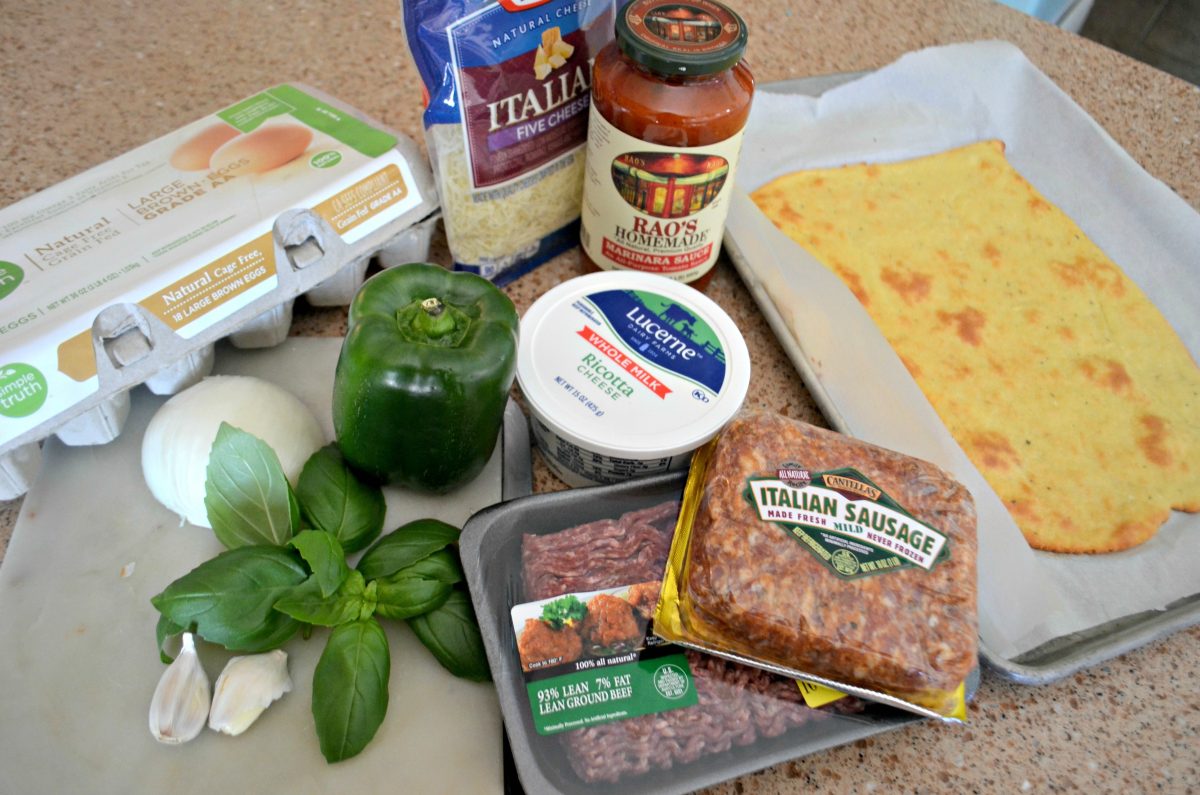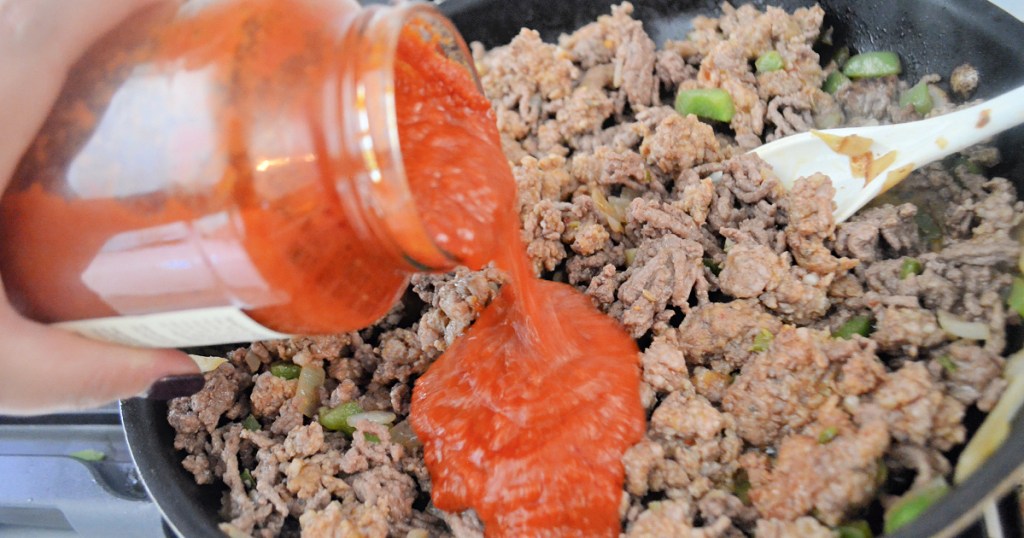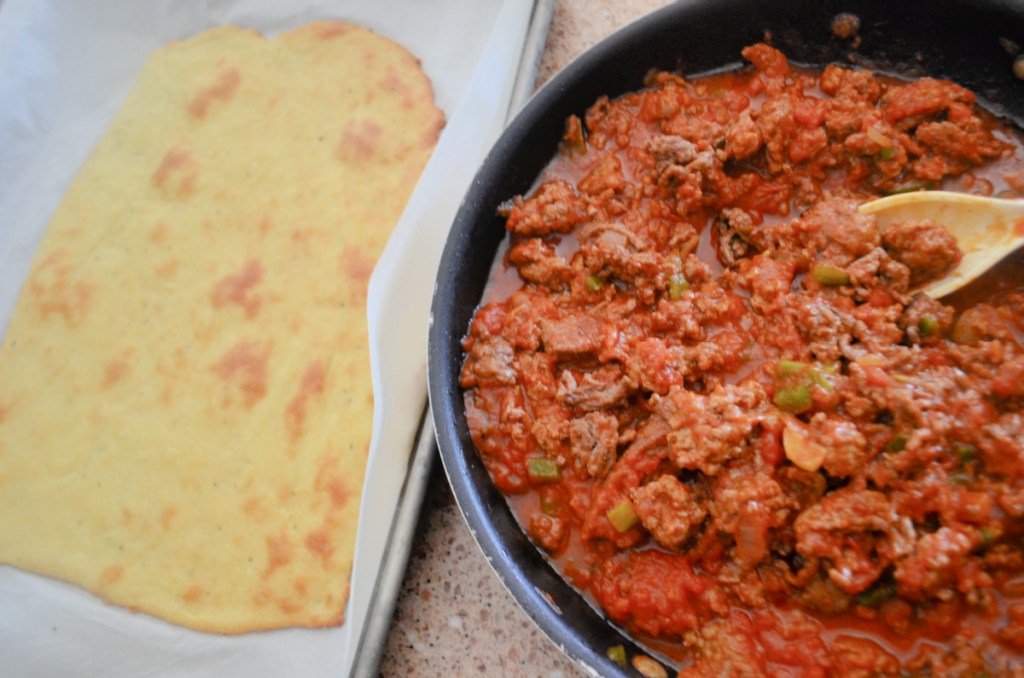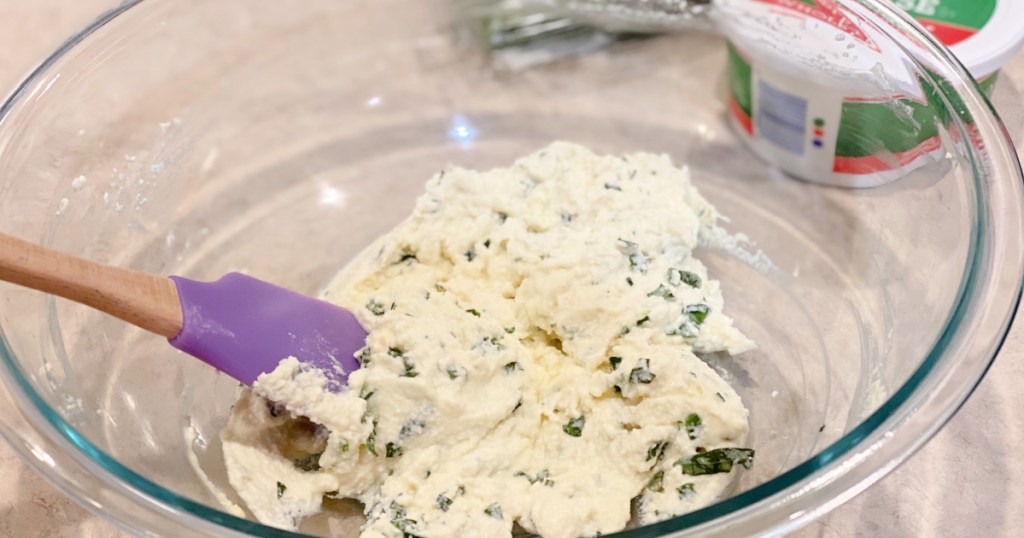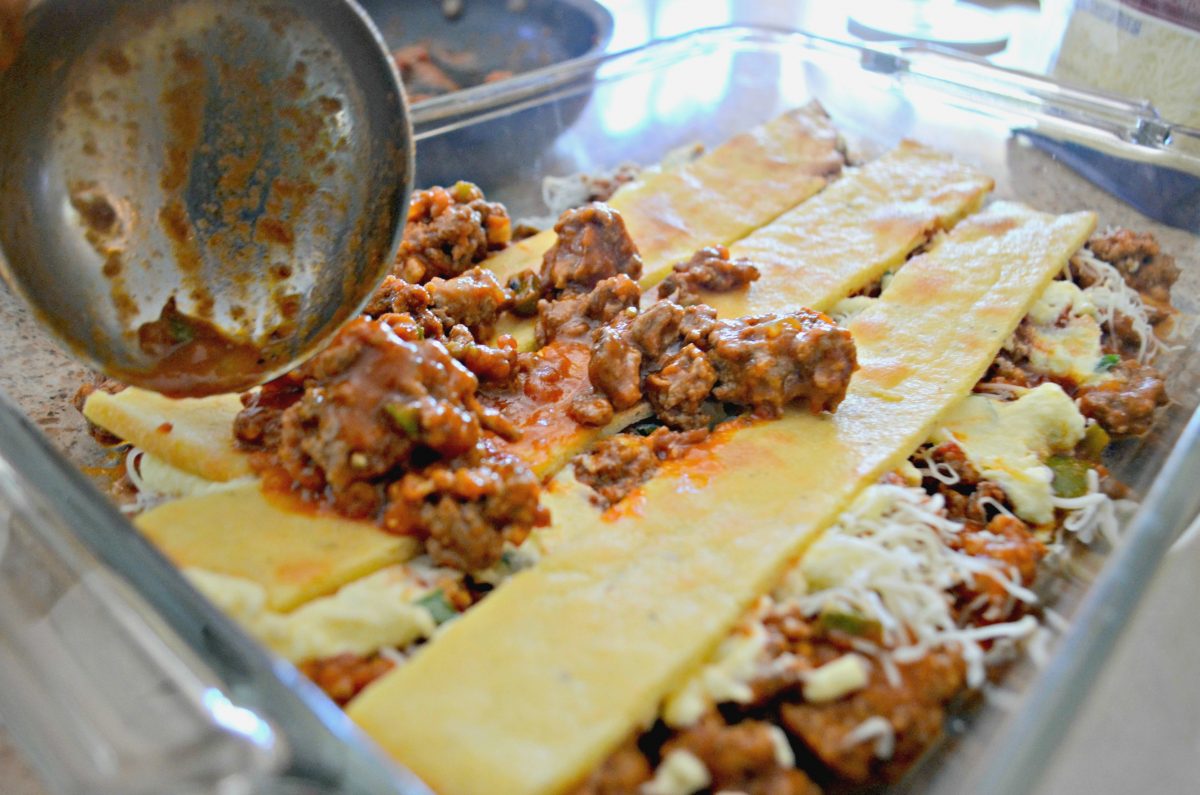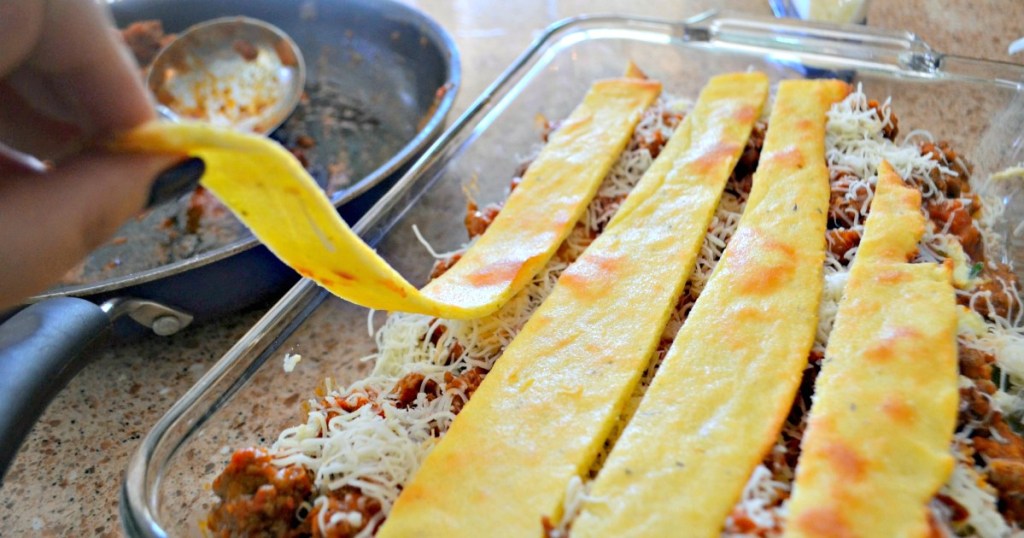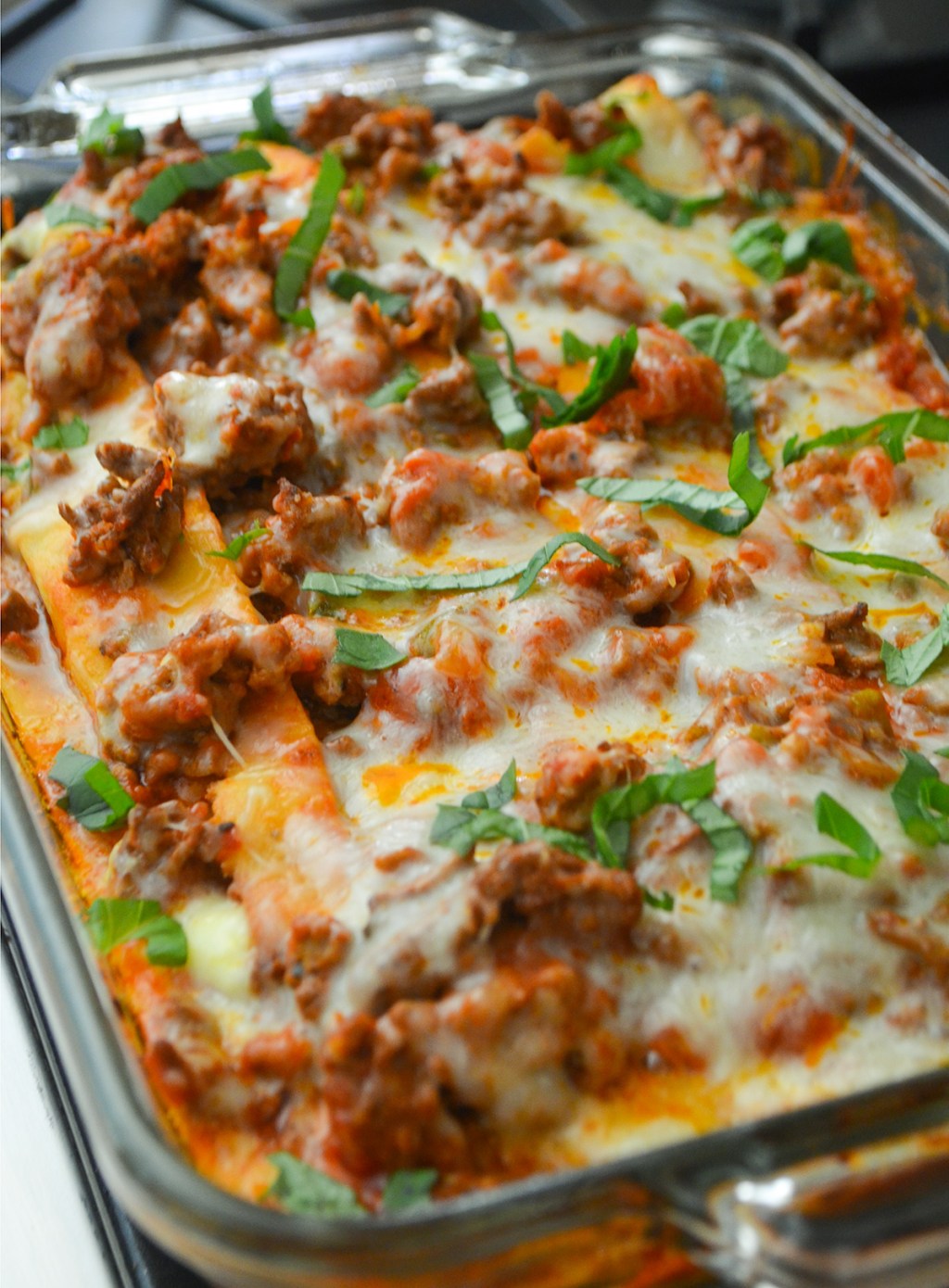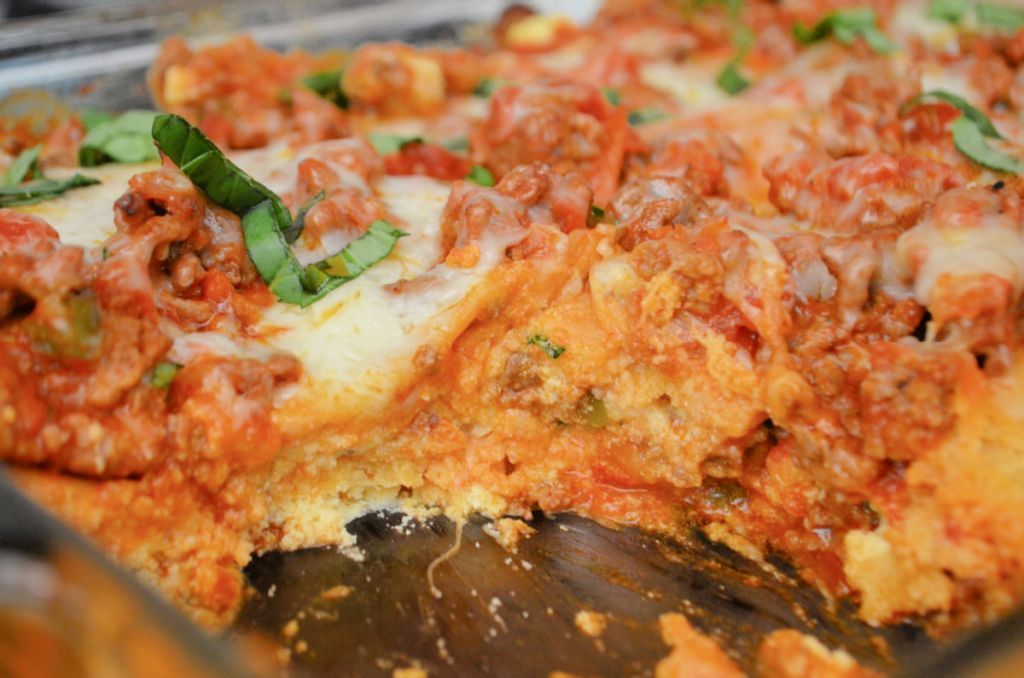 ---
Print
Keto Lasagna with Fathead Noodles
yield: 8 SERVINGS
prep time: 30 MINUTES
cook time: 35 MINUTES
total time: 1 HOUR 5 MINUTES
A keto lasagna featuring a hearty marinara meat sauce and fathead noodles with lots of melted cheese.
Ingredients
For the Fathead Dough:
1 and 3/4 cups mozzarella cheese, shredded
2 tablespoons cream cheese
1 egg
pinch of salt
1/2 teaspoon Italian seasoning
For the Lasagna:
1/2 a medium onion, diced
1 green bell pepper, diced
2 garlic cloves, minced
1 pound ground beef
1 pound ground Italian sausage
8 ounces ricotta cheese
1 egg
2 tablespoons fresh basil, chopped
2 cups Italian blend cheese shredded (or 1 cup mozzarella and 1 cup Parmesan, combined)
Optional: additional fresh basil for garnish
Directions
1
To make the fathead dough:
Preheat the oven to 400 degrees F.
2
Combine almond flour and mozzarella cheese in a microwave-safe bowl. Add in cream cheese and cook in the microwave for one minute. Stir and then cook for an additional 30 seconds in the microwave. Mix in the egg, salt, and Italian seasoning, and stir until well-mixed. Shape dough into a ball and place between two pieces of parchment paper.
3
Roll prepared dough very thinly on a baking sheet covered in parchment paper in a long rectangle shape, about 12 inches long. Bake for 12-14 minutes at 400 degrees until slightly brown. Cut into long lasagna "noodles", and set aside.
4
To make the lasagna:
Lower oven temperature to 375 degrees F.
5
Sauté the onion, bell pepper, and garlic with a little cooking oil in a large skillet for a few minutes until tender.
6
Add both ground beef and sausage. Crumble and cook meat in the skillet. Drain any grease or liquid before proceeding with the next steps. Stir in the jar of marinara sauce.
7
In a small separate bowl, stir ricotta cheese, egg, and fresh basil together.
8
Start compiling lasagna in a 9x13 casserole dish by adding some of the sauce to the bottom, followed by a layer of ricotta mixture, shredded cheese, and then noodles.
9
Repeat and then end with a layer of sauce and shredded cheese.
10
Bake covered with foil for 25 minutes at 375 degrees. Bake for another 10 minutes uncovered. (Tip: Spray the underside of the foil with non-stick spray FIRST to keep the foil from sticking to the cheese while baking.)
11
Serve with additional chopped basil, if desired. Cut the casserole into 8 slices, and enjoy!
Nutrition Information
Yield: 8 servings, Serving Size: 1 slice
Amount Per Serving: 645 Calories | 50.3g Fat | 11.2g Total Carbs | 2.9g Fiber | 4.8g Sugar | 39.1g Protein | 8.4g Net Carbs
---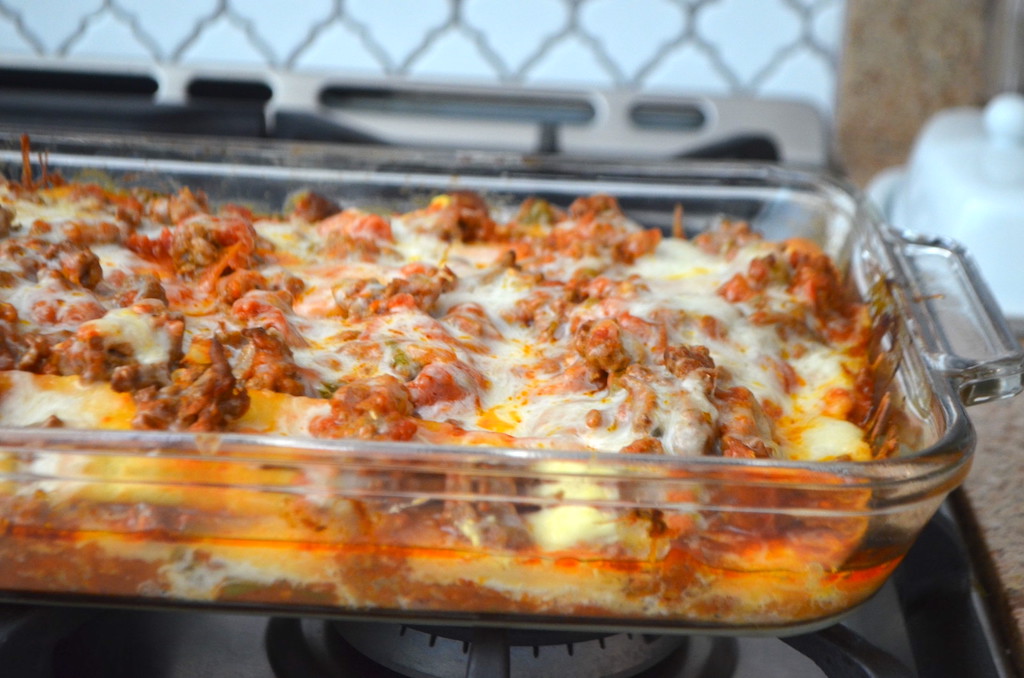 Tips for baking the best keto lasagna with fathead noodles:
If you've never made keto fathead dough before, this is a great fathead tutorial post to read with lots of tips for success! It's easy to make but can be a little tricky the first time. Make sure to roll out the dough into a long rectangular shape about the same length as your casserole dish. This way the strips of dough will lay nicely.
This recipe makes a large batch of lasagna, and the leftovers reheat and/or freeze well. Store in a covered container in the fridge for up to 4 days.
This recipe is easy to adapt to whatever you and your family like by using different cheeses, spices, etc. For instance, my kids don't care for ricotta, so I just used a small amount. You can even skip it or use cream cheese instead.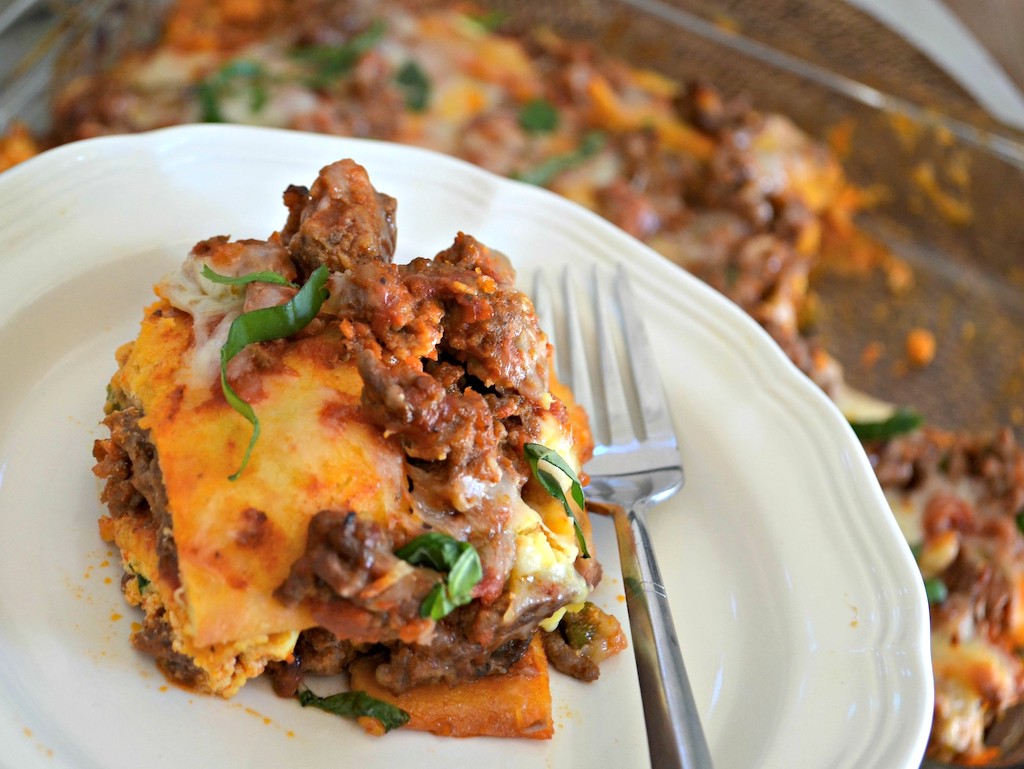 This keto lasagna is so comforting just like traditional lasagna!
It's really rich and on the dense side, so a smaller slice is very filling. I love that this is such a kid-friendly recipe, too. Hooray! Sometimes it's hard to find meal ideas that the entire family will enjoy, but this recipe does not disappoint!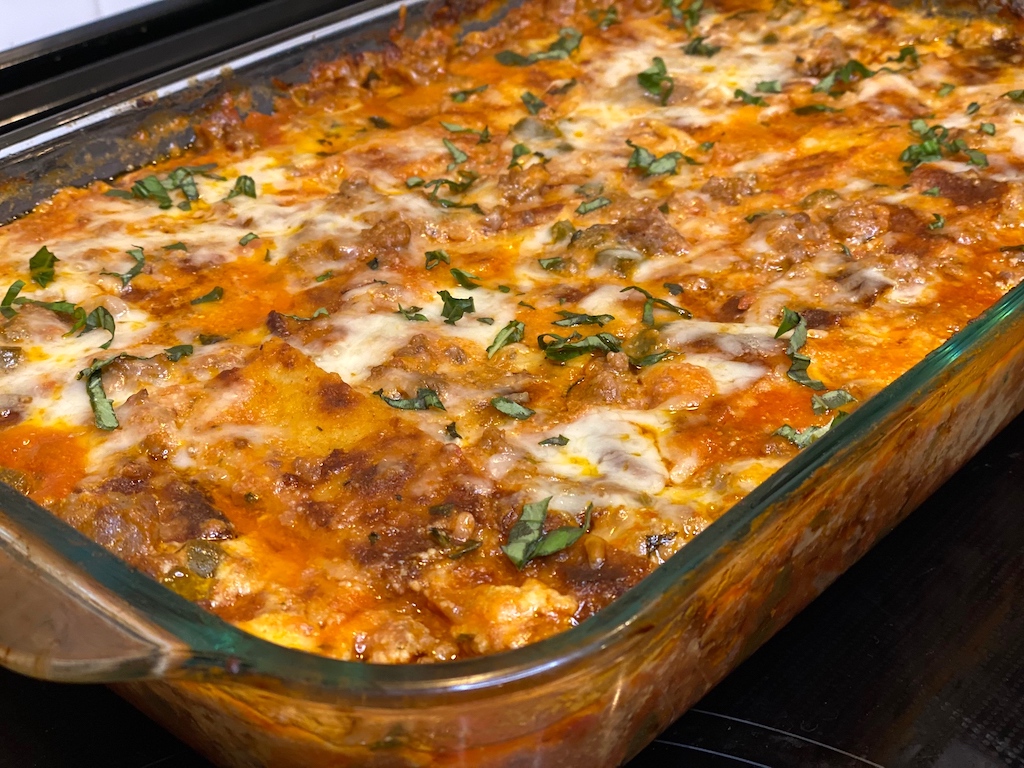 Check out this recipe tester's review of our keto lasagna recipe:
"This lasagna was beyond delicious! My family ironically ate my mother-in-law's lasagna (not low-carb at all) the night before and they said they liked the keto version way better! It was bursting with flavor and the fathead noodles were the perfect replacement for real pasta. I love that it made a nice big batch too so I have some leftovers for later. So much yum!"
---
Make these delicious Buffalo chicken zucchini boats!