Keto Shepherd's Pie Recipe | Family Favorite Meal Idea
Try making this simple keto shepherd's pie for a warm and comforting dish.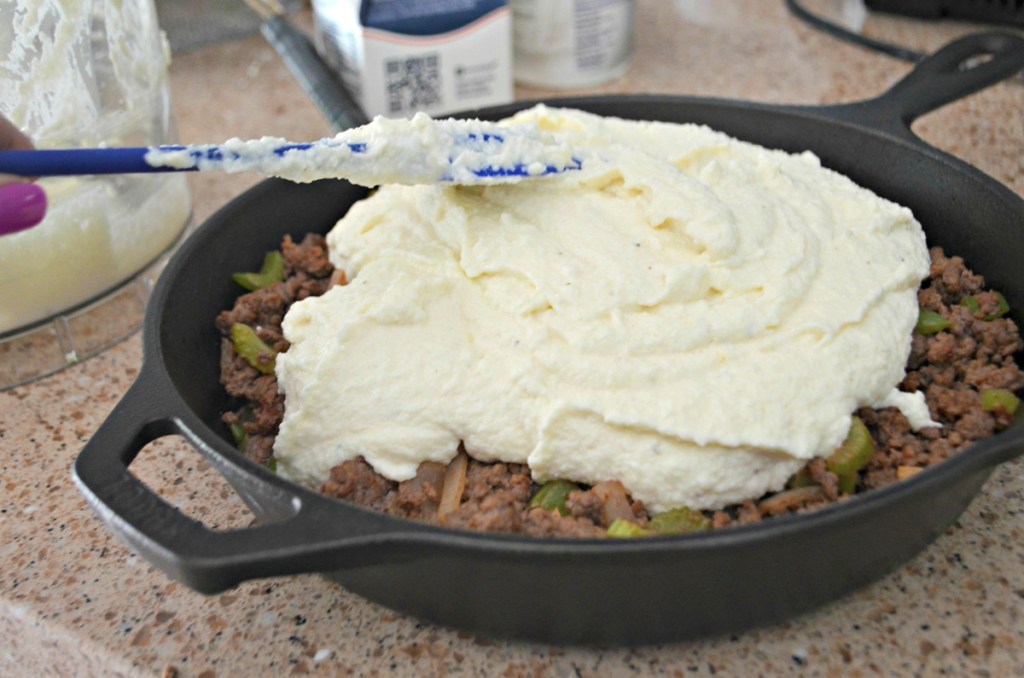 Love traditional Shepherd's pie?
It's the best, most delicious comfort food. It's popular in the U.K. and typically features ground meat with veggies and mashed potatoes on top. Luckily, for those following a keto lifestyle, there's a yummy and easy way to make a lower-carb version using creamy mashed cauliflower instead of potatoes!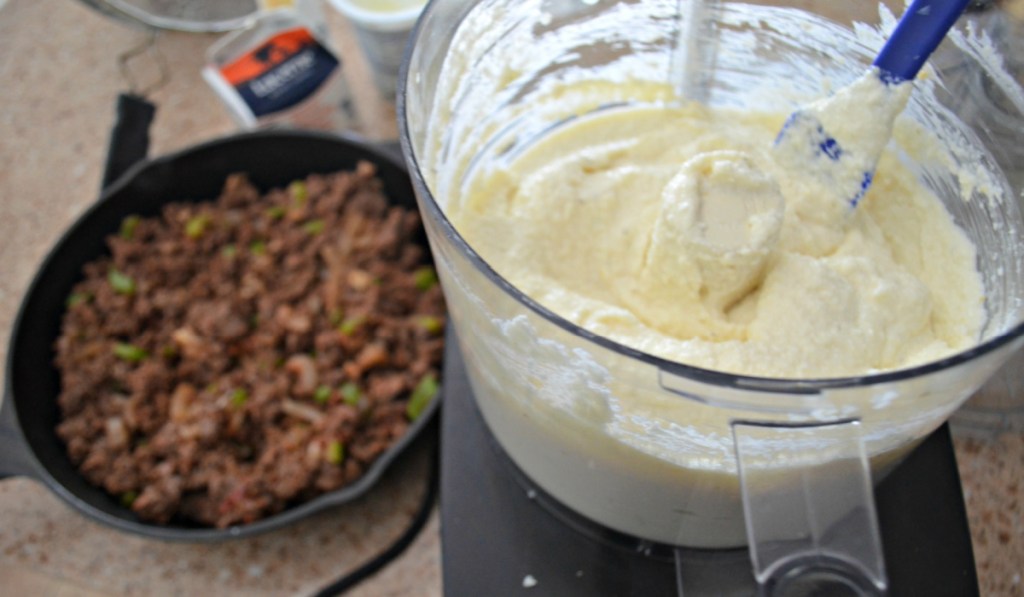 I recently tried this recipe using ground beef and thought it was delicious. More importantly, this keto shepherd's pie is definitely EASY to prepare. Just cook the meat filling on the stove, whip up a cheesy cauliflower mash, and bake in the oven for a delicious and family-friendly keto meal!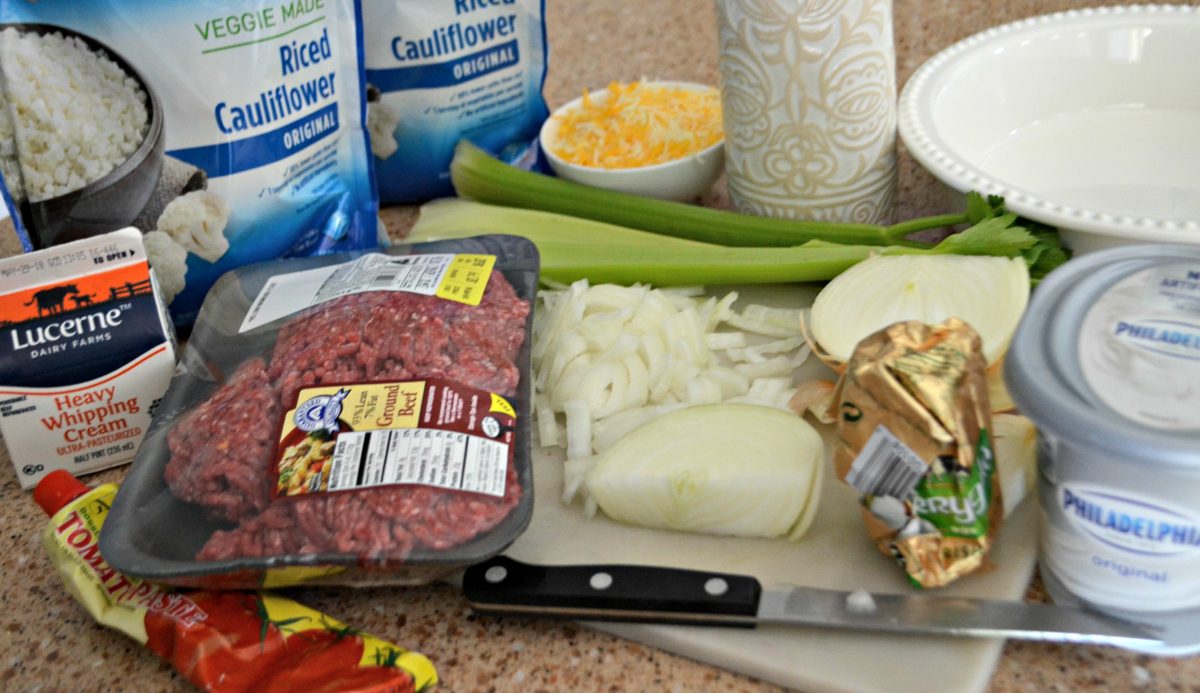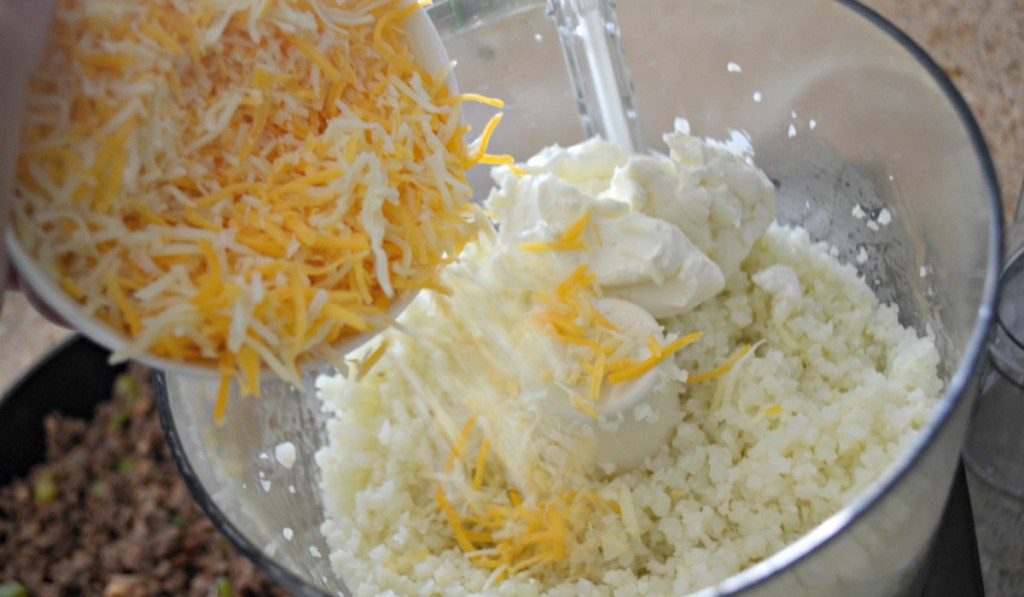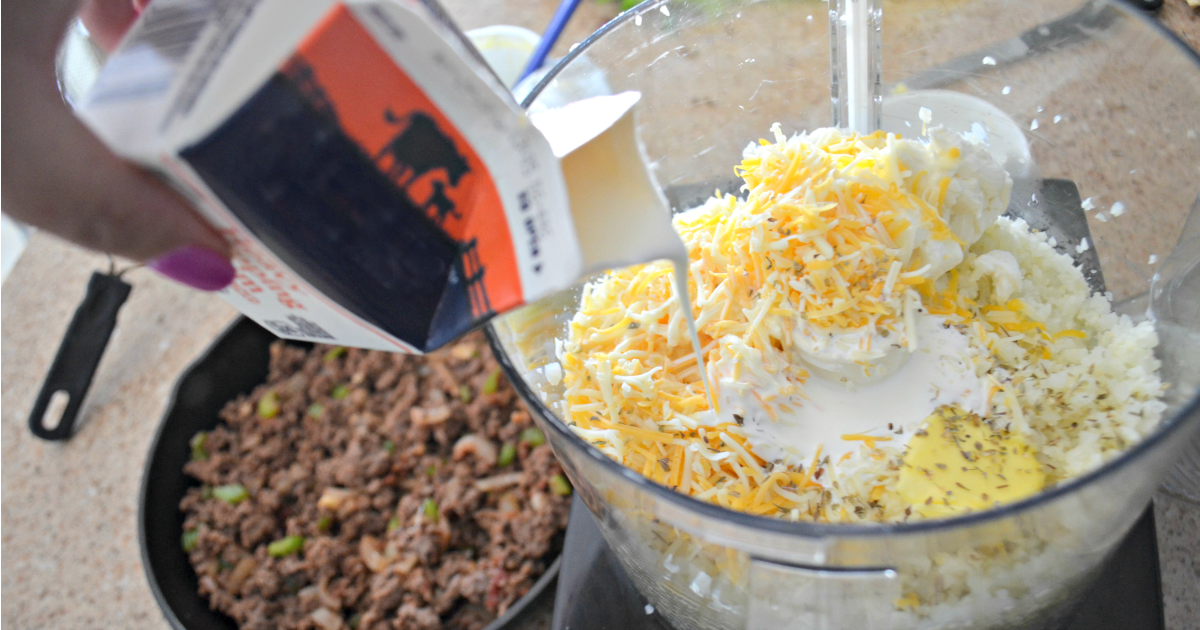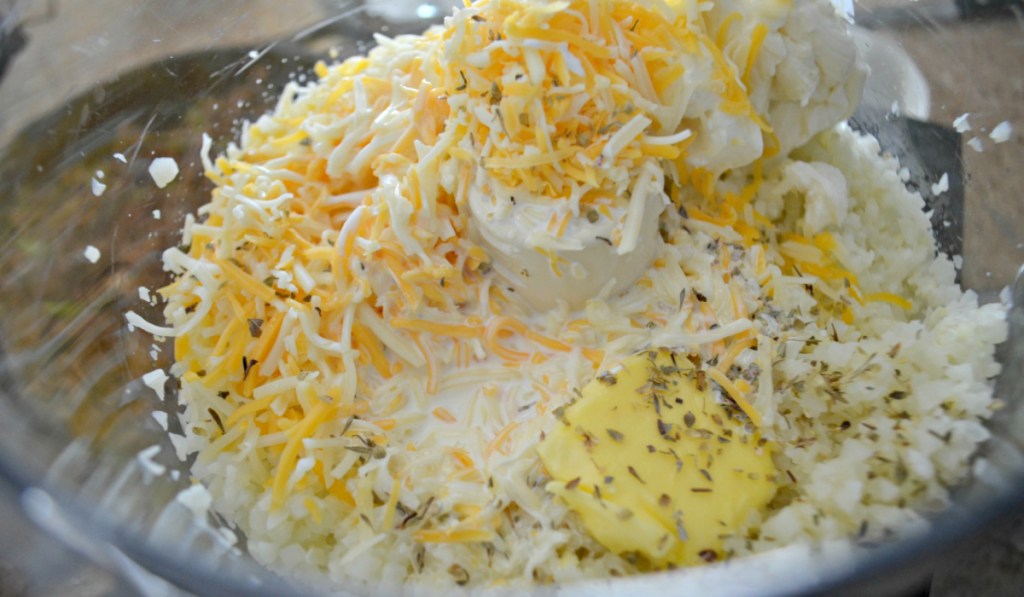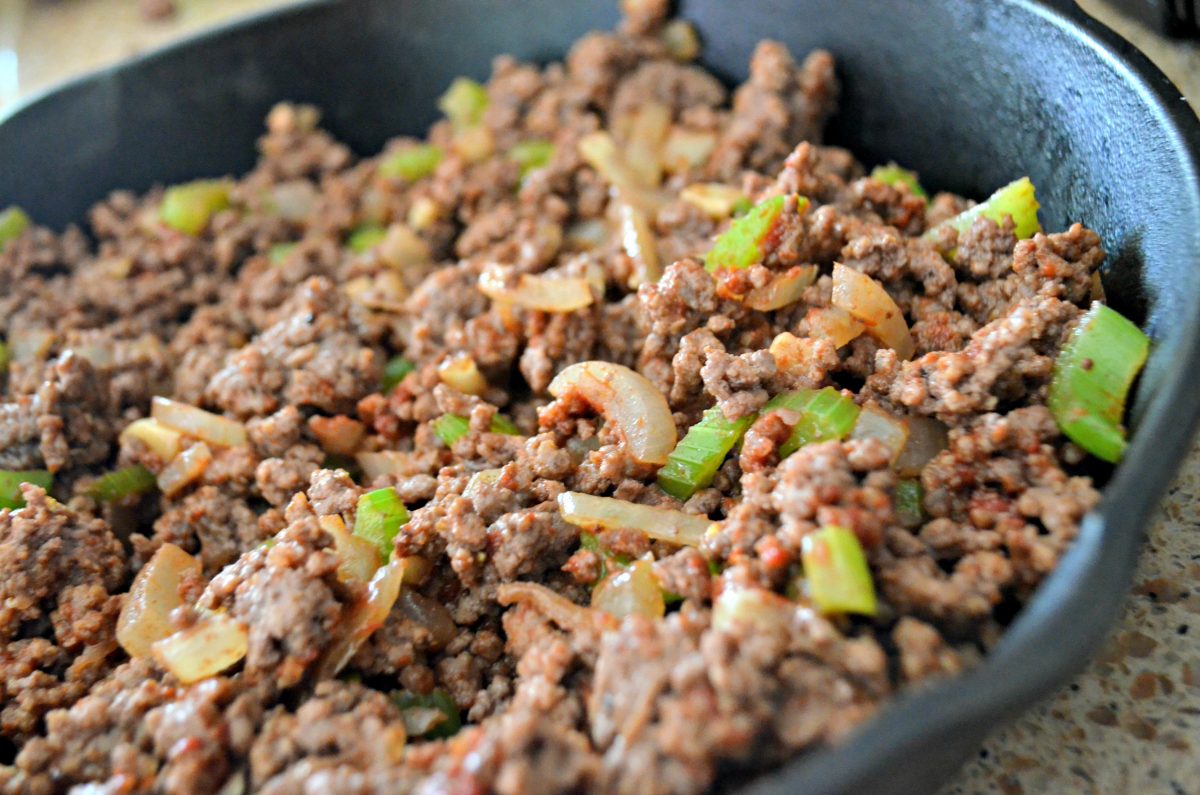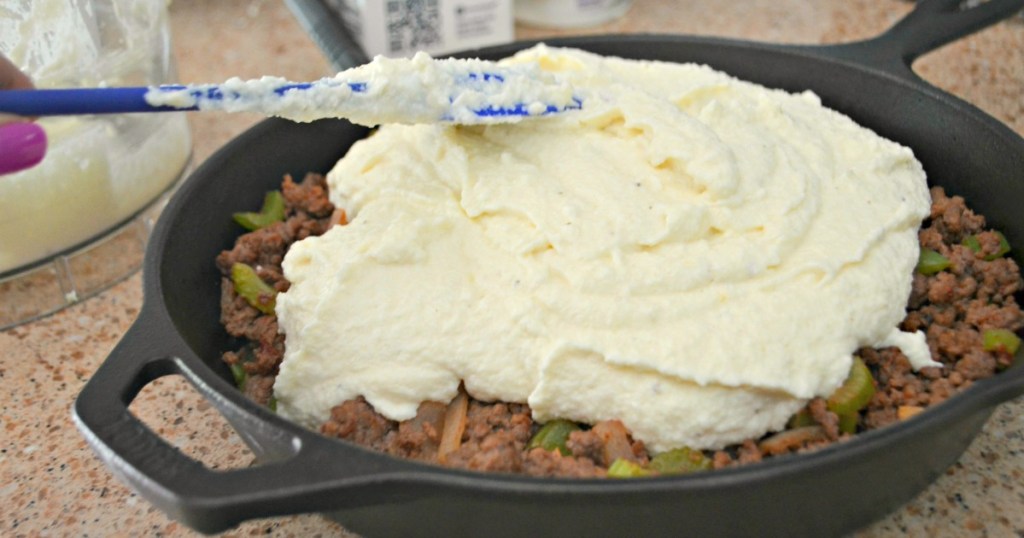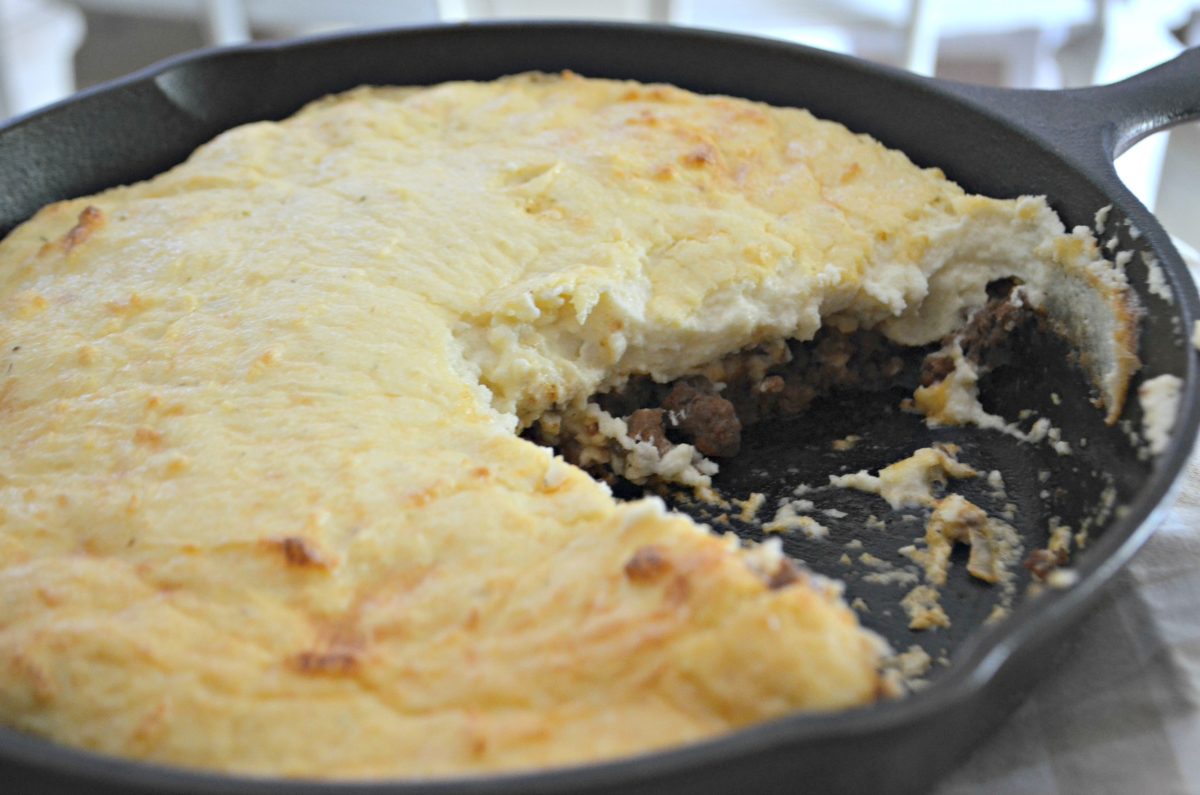 ---
Print
Keto Shepherd's Pie
yield: 6 SERVINGS
prep time: 25 MINUTES
cook time: 30 MINUTES
total time: 55 MINUTES
This delicious one-pan dish is an easy family-friendly meal idea!
Ingredients
2 tablespoons olive oil
1.5 pounds ground beef (or use ground lamb, chicken, or turkey)
1/2 cup yellow onion, chopped
1/2 cup celery, chopped
3 cloves garlic, minced
salt & pepper to taste
2 tablespoons tomato paste
2- 10 oz. bags of frozen riced cauliflower (cook and drain to remove excess moisture)
1/2 cup heavy cream
1 cup cheddar cheese, shredded
1 tablespoon butter
4 oz. cream cheese, softened
1/2 teaspoon dried oregano
Directions
2
Heat oil in a skillet on the stove and cook meat, onion, celery, and garlic. Stir in tomato paste, and season with salt & pepper to taste.
3
If not using an oven-safe skillet, transfer the meat mixture to a medium-sized casserole dish.
4
Heat up frozen cauliflower rice in the microwave according to package instructions, and drain any excess water.
5
Place cauliflower in a food processor (or blender). Add in cheese, cream cheese, heavy cream, butter, and oregano. Process until the mixture has a "mashed potato" consistency.
6
Spread mixture on top of meat evenly.
7
Place in 350° oven for about 30 minutes, until top is golden brown.
Nutrition Information
Yield: 6 servings, Serving Size: 1/6 of pie
Amount Per Serving: 589 Calories | 49.8g Fat | 8g Total Carbs | 2.7g Fiber | 4.2g Sugar | 0.1g Sugar Alcohol | 27.8g Protein | 5.2g Net Carbs
---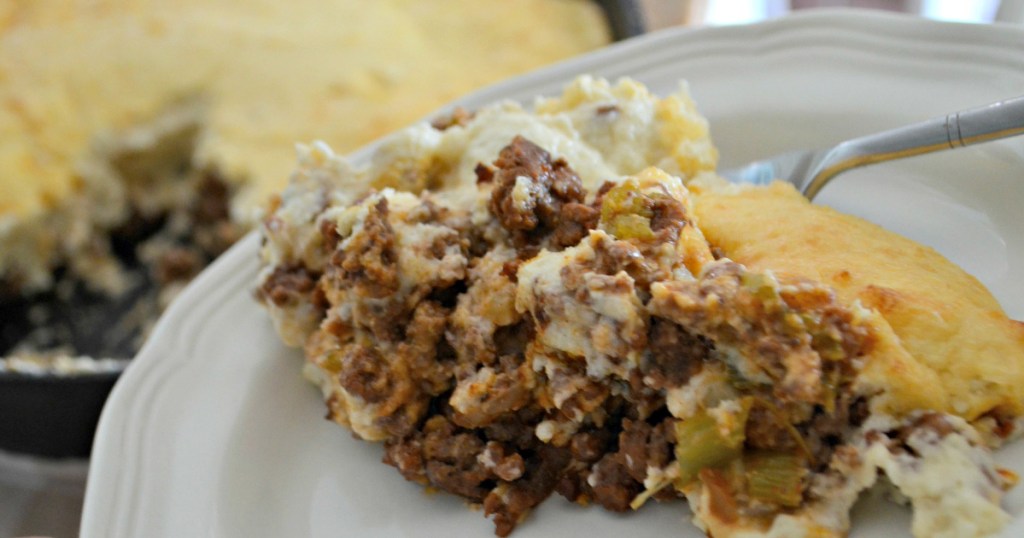 Hip tips for making the best keto shepherd's pie:
You can use ground lamb, ground beef, turkey, or chicken! This recipe is that easy to adapt.
Want a convenient one-pan dish? Use a 12-inch cast-iron skillet to cook your meat and veggie mixture, top with mashed cauliflower, and bake in the oven as I did below.
For a shortcut on time, I used two bags of frozen cauliflower rice. I first cooked them in the microwave and then whipped up my cheesy "mashed potatoes" to top the beef mixture.
Cream cheese is the secret to thickened mashed cauliflower. It helps to prevent a watery shepherd's pie!
If you're a garlic lover, try adding a couple of cloves of minced garlic to your mashed cauliflower, too. It's SO good!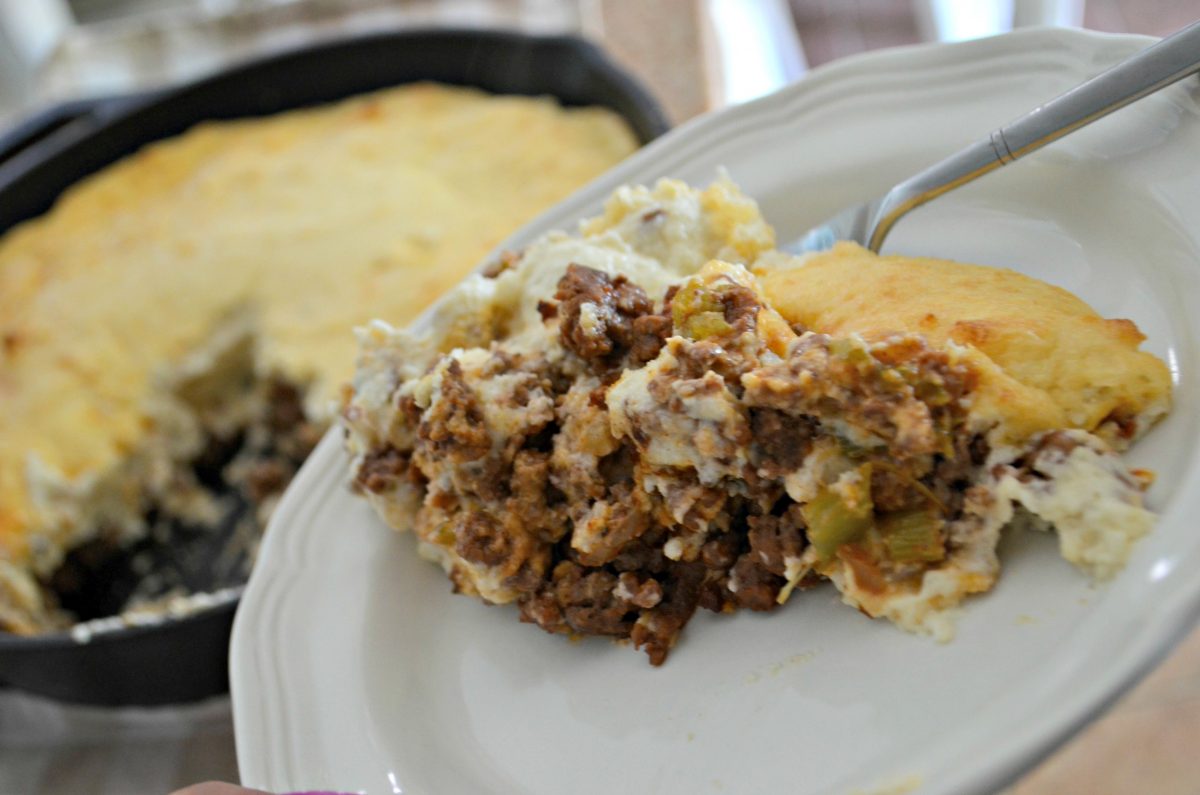 The cauliflower puffs up nicely and gets an amazing golden-brown crust!
Mashed cauliflower paired with the flavorful ground meat filling is a deliciously satisfying meal that the whole family will love!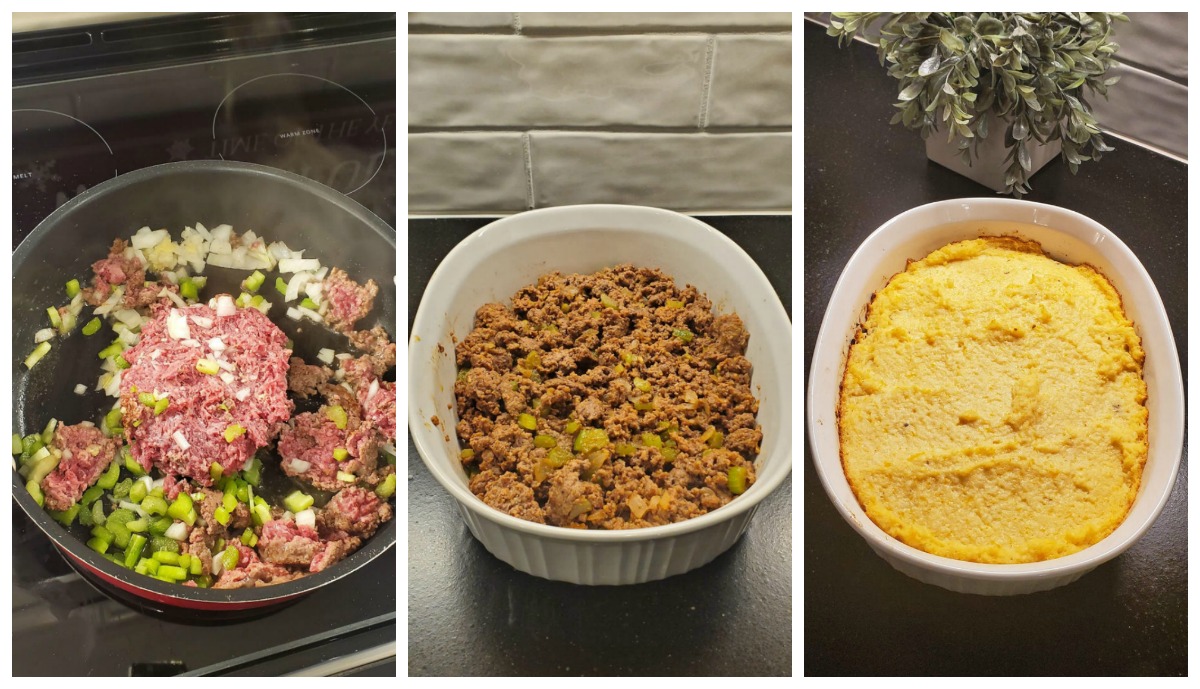 Check out what Hip2Keto reader and recipe tester Kari had to say about our keto shepherd's pie recipe:
"This was a really easy recipe to make. It has a milder flavor so the kiddos will love it as well as the adults. You could easily use whatever meat you prefer.
The hardest part of this recipe was mixing the mashed cauliflower. I used my immersion blender which worked fine—I just had to do it in batches. Using a food processor would probably make them silkier like mashed potatoes.
You could add a little garlic to the mashed cauliflower if you are a garlic lover like me! Overall it was good and I would make it again!"
Hooray! Thanks so much, Kari, for the great recipe review, the beautiful photos, and the helpful tips! We love hearing from readers to ensure we have the BEST and EASIEST keto recipes around!
---